So you finally found the perfect coffee table–YAY! That's no small feat. Treat your new piece of furniture right by following these three designer-approved ways to style a coffee table.
Whether you're into a more boho or modern aesthetic, your coffee table will look like you straight up hired an interior designer to bring it to life. And the best part? You likely already have everything you need.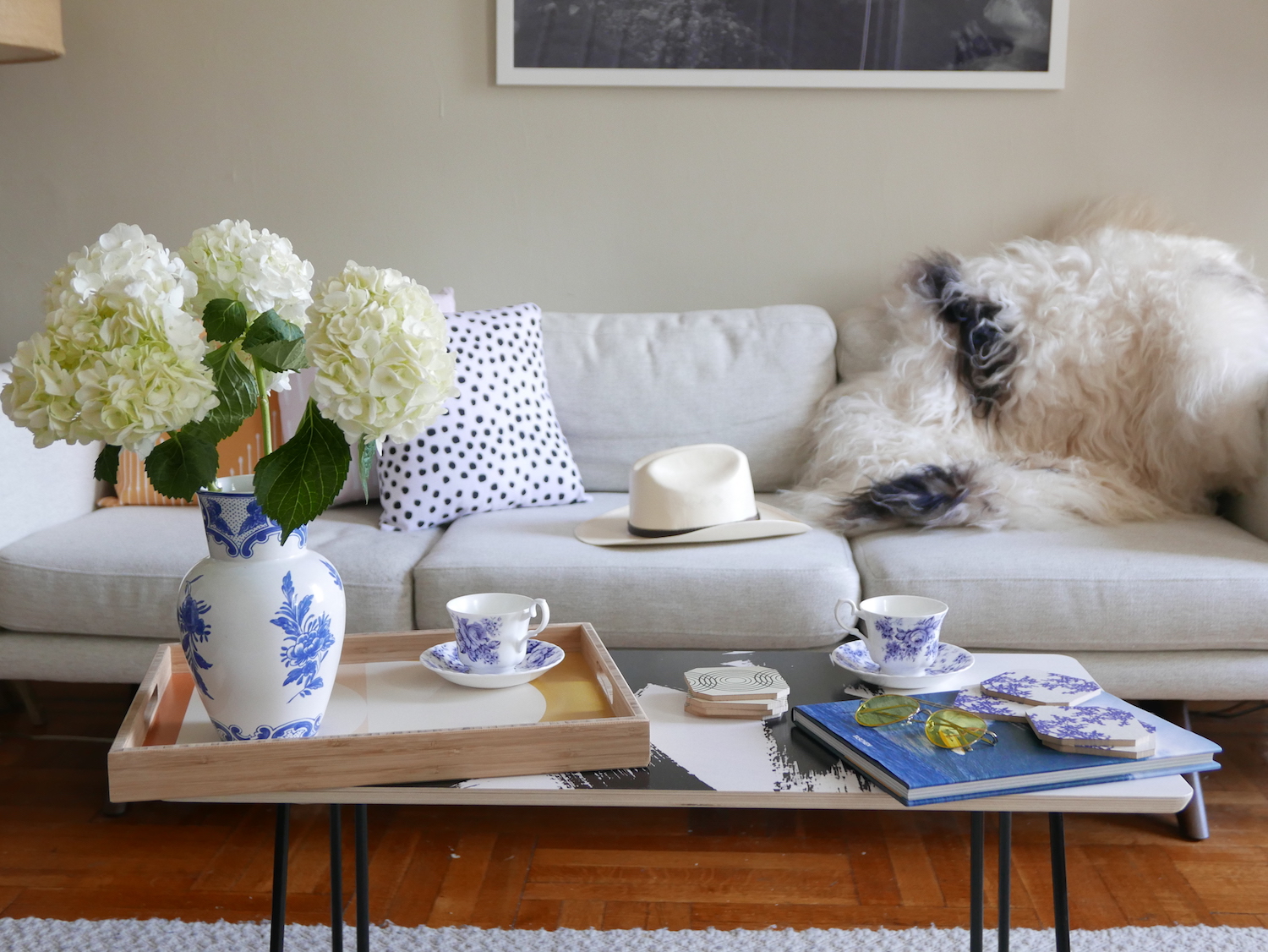 1. Bohemian Quirk
Whipping out all your coolest little trinkets and organizing them well is a playful way to bring some personality to your coffee table. Add some fun foliage, too, and you're good to go!
To pull off this designer-approved aesthetic, focus on adding character, not clutter. While there are no hard and fast rules to bring a boho vibes coffee table to life, below are a few quick tips to get you started!
Consider Monochrome: Display items that all live in the same color family for an easy way to add eclectic polish to an otherwise carefree coffee table. Try pairing an amethyst, a lavender candle and a few fresh violets as an example of monochrome magic in action.
Tray It Up: Too many tiny treasures to count? Show them all off without things looking chaotic by popping them into a cool, artsy tray. Place the tray on one side of the table, and balance things out by putting a few flowers or book on the other side.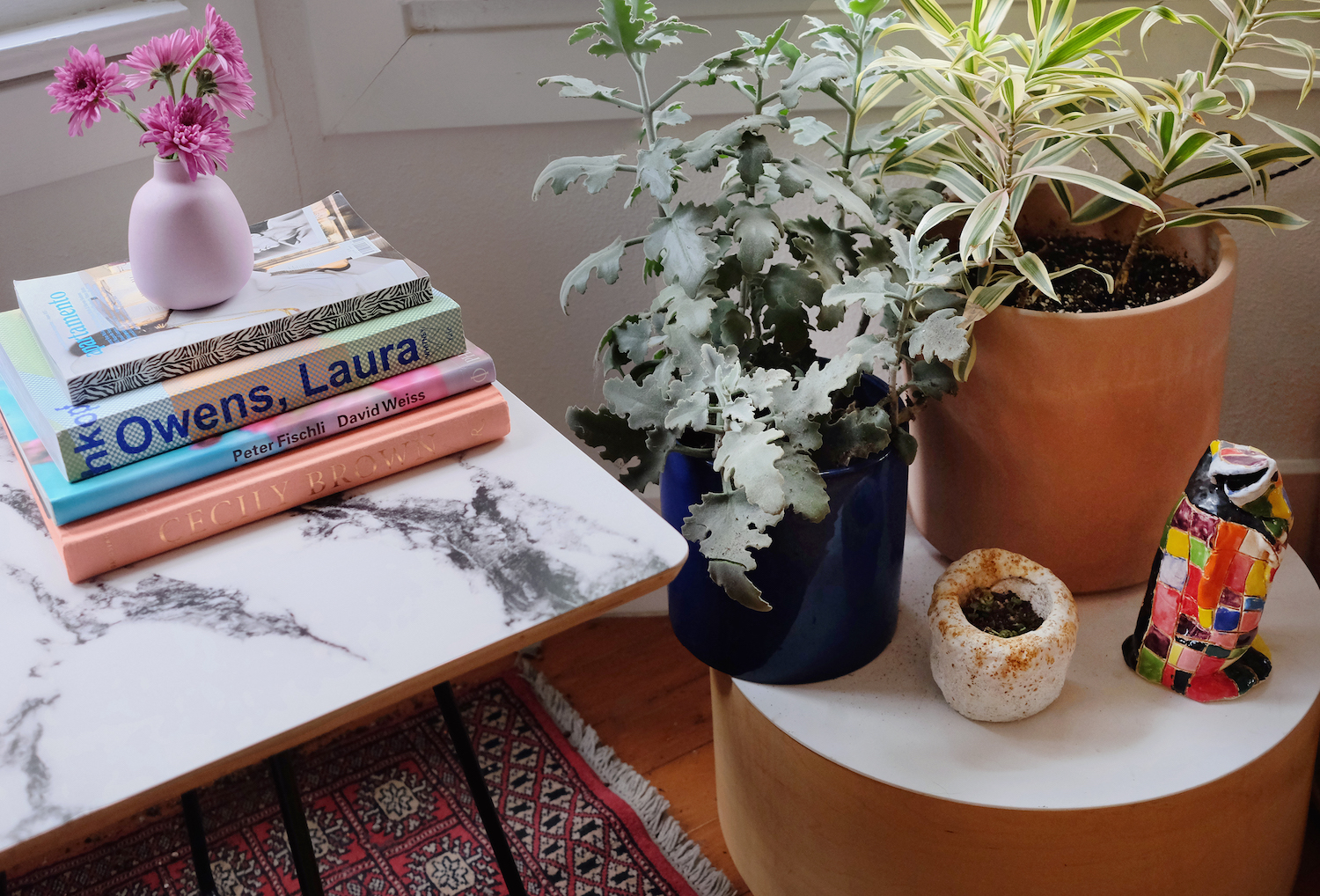 2. Elegant Asymmetry
Add depth, dimension and a bit of whimsy to your coffee table by playing with decorations of different sizes, angles and colors. This high-low dynamic draws your eye to the coffee table and creates an engaging space to cozy up around.
Similar to bohemian quirk, balance is crucial when you're pairing together very different pieces. Here's how to get started:
On one side of your coffee, pull together items of relatively the same height and shape. For example, try a small stack of magazines, a book and a box of matches stacked together. On the opposing side, reach for a tall bouquet of flowers, a long candle, and perhaps an upright incense stick.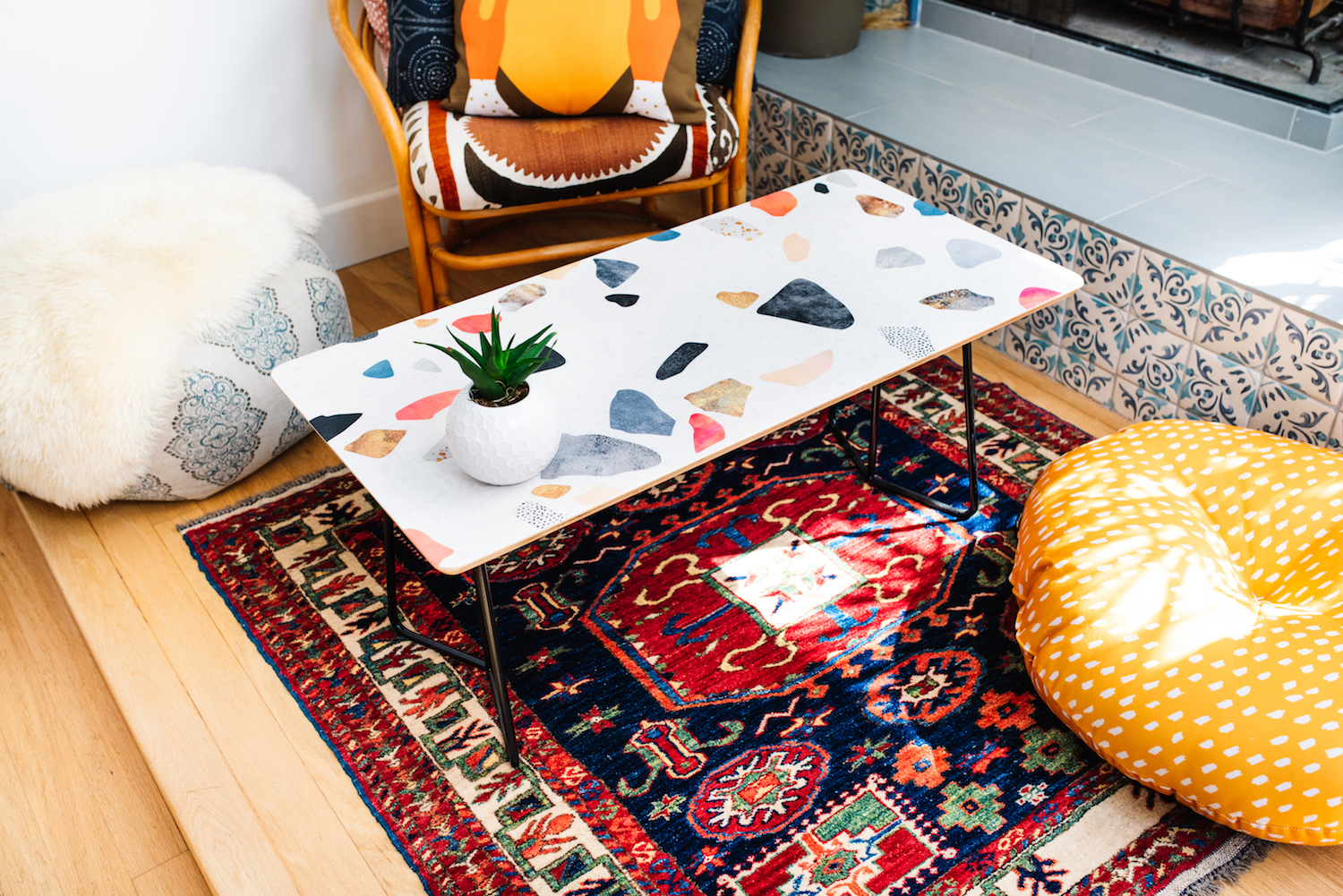 3. Scandinavian Simplicity
If you're looking for a no-fail style that will work with absolutely any coffee table out there, this design vibe is for you. Go simple and striking by picking a single item to feature at the center of your coffee table. It could be a bouquet of flowers, a coffee table book opened up to your favorite page, a single candle or really anything else you can think of!
The key here is truly centering whatever you choose to feature, and there's no shame in whipping out measuring tape to make sure you place your items in the middle of the table.
This design style is also a great option for anyone who likes to frequently shake up their space with minimal effort. Simply swap out the featured coffee table item for something else to change the vibe of the whole room!
Written by Lindsey Rose Black
Brushstroke 2 Coffee Table
by Alyssa Hamilton Art
$249.00
White Marble I Coffee Table
Terrazzo Treasure Coffee Table
by Elisabeth Fredriksson
$249.00
PALMA DARK Coffee Table
by holli zollinger
$249.00
Linen Stripe Coffee Table
by Holli Zollinger
$249.00
Earthy Terazzo Coffee Table
Graphic 150 A Coffee Table
by Mareike Böhmer
$249.00