Got a small space and some big dreams? Whether you're decorating your dorm, high-rise studio, or a tiny house (which is very trendy of you, by the way) interior stylist and blogger Kirstin Grove of Simply Grove shows us how to maximize every square inch of even the most fun-sized digs.
Not only has small-space living become quite a trend, it's also becoming a necessity for many urban dwellers. While some may choose to build smaller homes, others choose to find small spot in a big city. Either way, there are plenty of home decor tricks and tips to make a tiny space feel bigger, brighter, and exactly like home.
Paint It White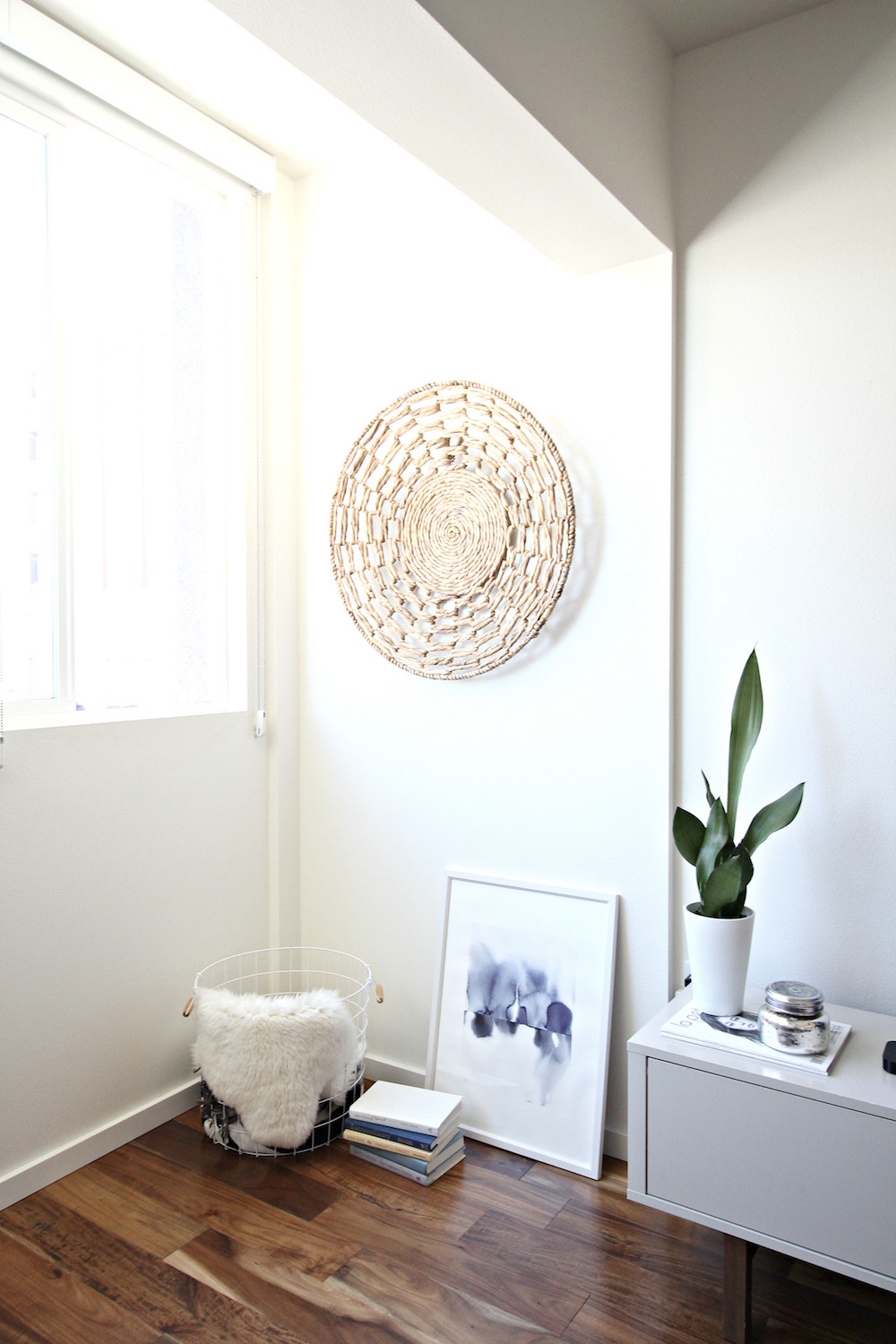 To keep the main living area feeling bright, I painted the walls a clean white. Light wall colors keep a space feeling open and can trick your eye into thinking the room is larger than it actually is.
Less is More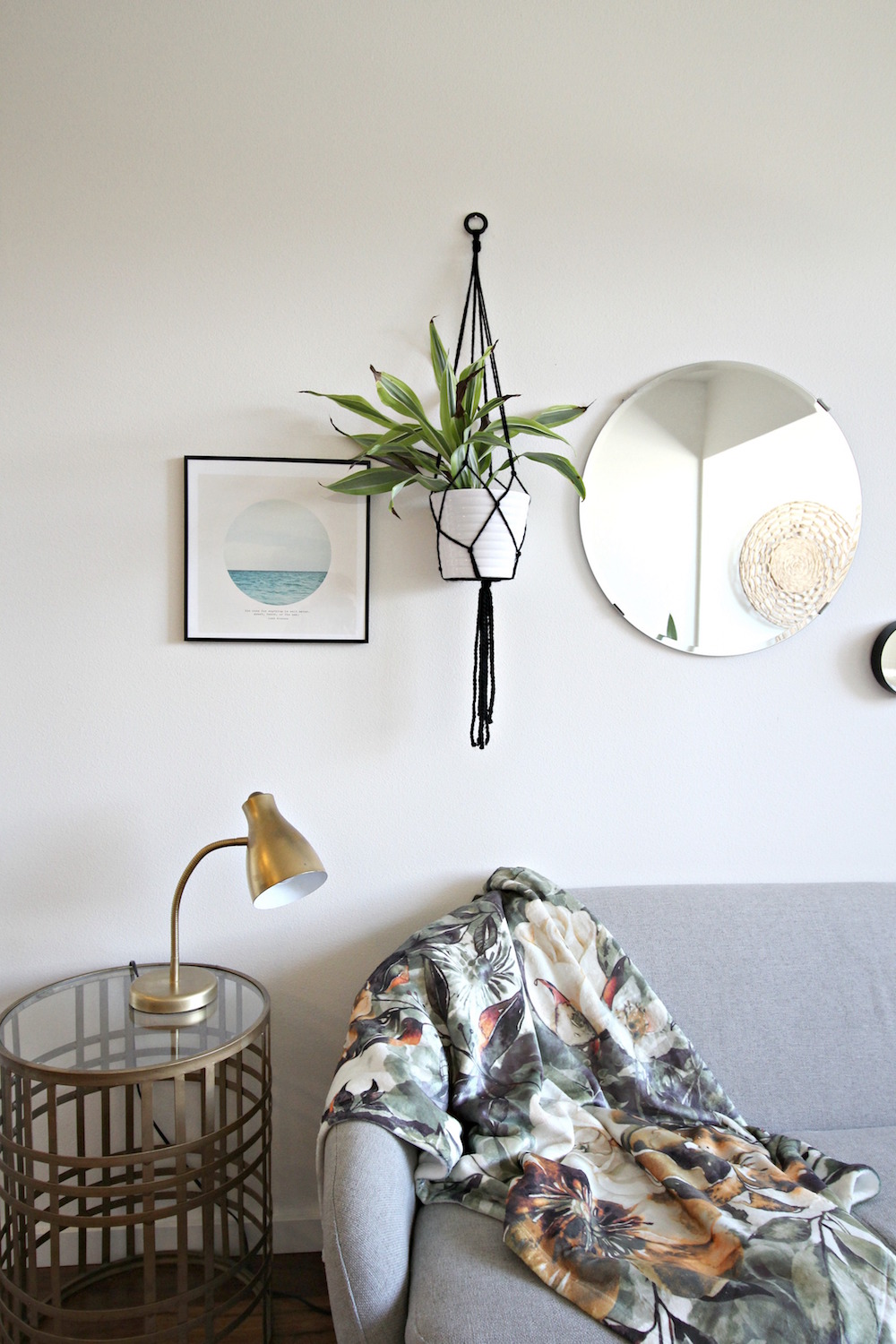 From there I added well-fitting furniture and then layered with accessories and art. One reminder when styling a small space is less is more. You might think to stay away from large pieces of furniture, but filling a space with lots of small pieces can create a crowd. And whether you're filling a bookshelf or displaying pillows on the sofa, the more items you use, the more cluttered it will begin to feel.
Create a Focal Point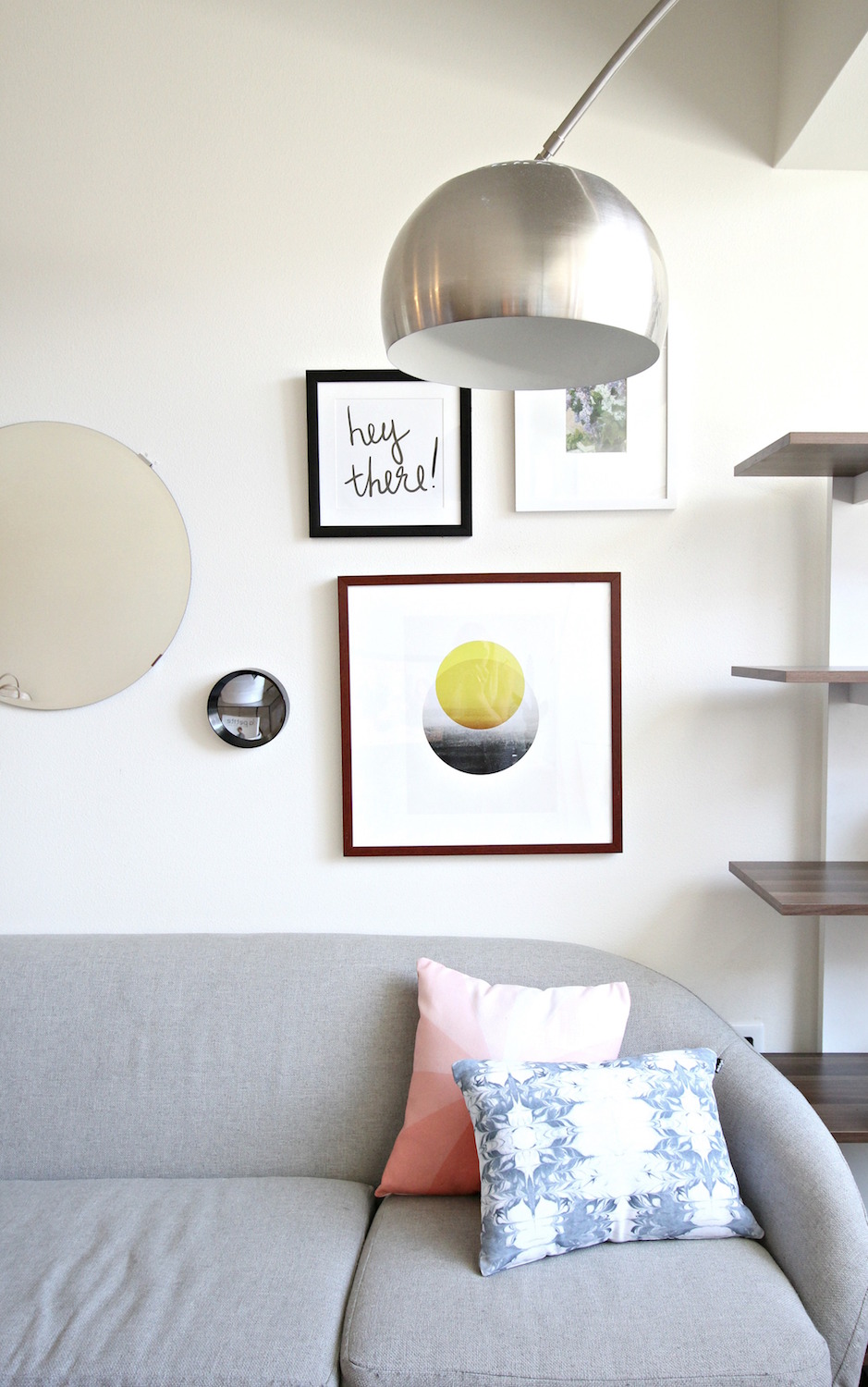 However, when displaying art – more is more! I love creating gallery walls that fill an entire wall with floor-to-ceiling art. It adds drama and becomes the focal point of the room, while taking up almost no space! Don't be afraid to mix black and white art with more colorful pieces. I loved this art print by Georgiana Paraschiv – it has a great pop of color. You can also mix art with mirrors, clocks, and woven wall hangings to add some texture and unexpected personality to an otherwise two-dimensional space.
Get Smart with Storage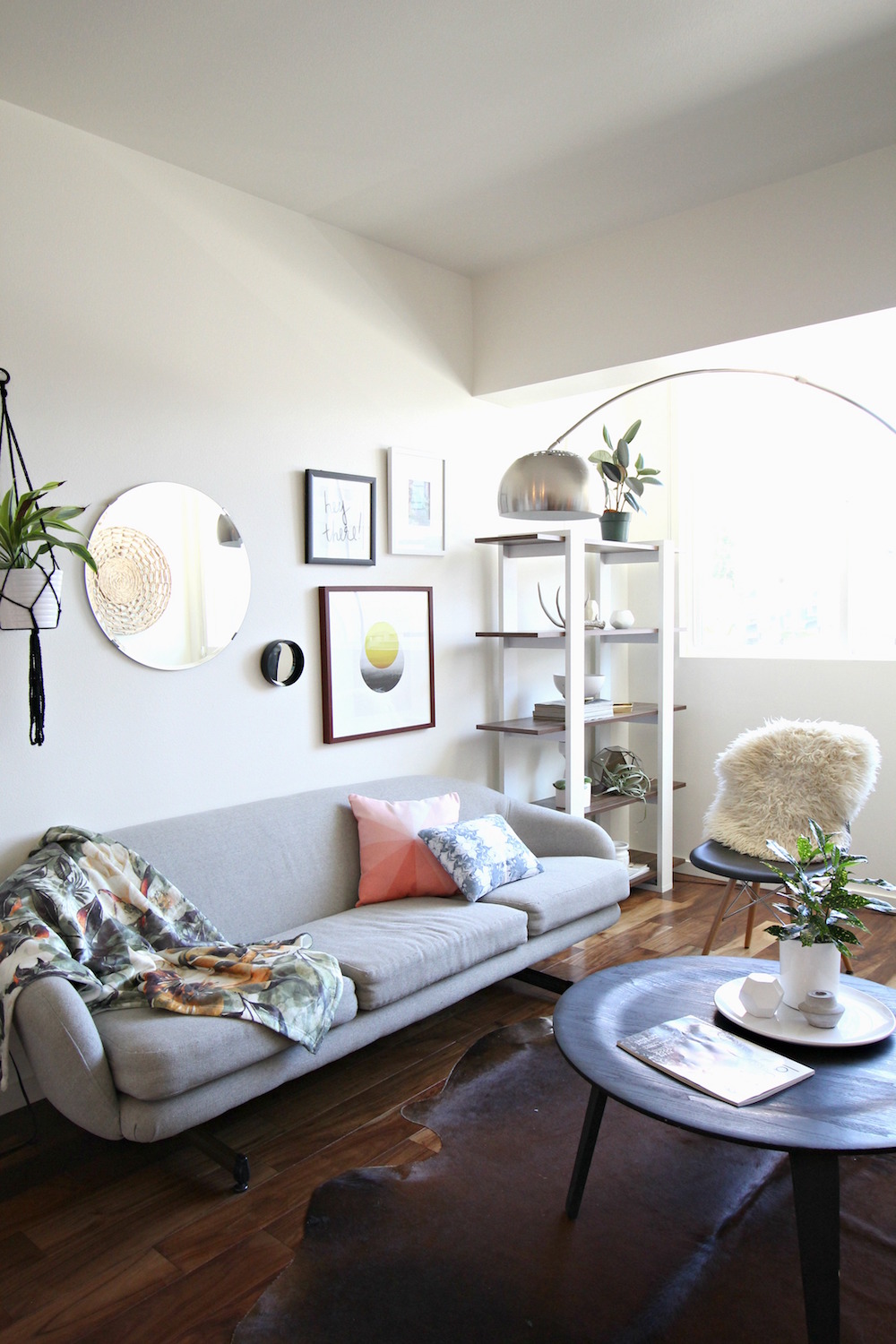 With smaller spaces – finding creative storage solutions will make your life so much easier. Society6's Carry-All pouches are perfect for storing little random objects. I fill mine with pens and rubber bands, but you could also use them to hold love notes, decks of cards, or bills you're pretending don't exist.
Just because your space is small doesn't mean you can't make big, bold design choices. Decorating a small space is a fun, low-risk way to flex your design and curation skills, and with the endless amount of cool home products on Society6, you can deck out your space without blowing your budget!