We're always pining for more time, space and energy, and while we know efficiency is the key to unlocking an easier existence, it's often said than done.
Nonetheless, there are some relatively simple steps you can take to declutter your life, from taking notes to utilizing organizational units like serving trays. So next time you're approaching full spiral-mode, take a deep breath and start organizing.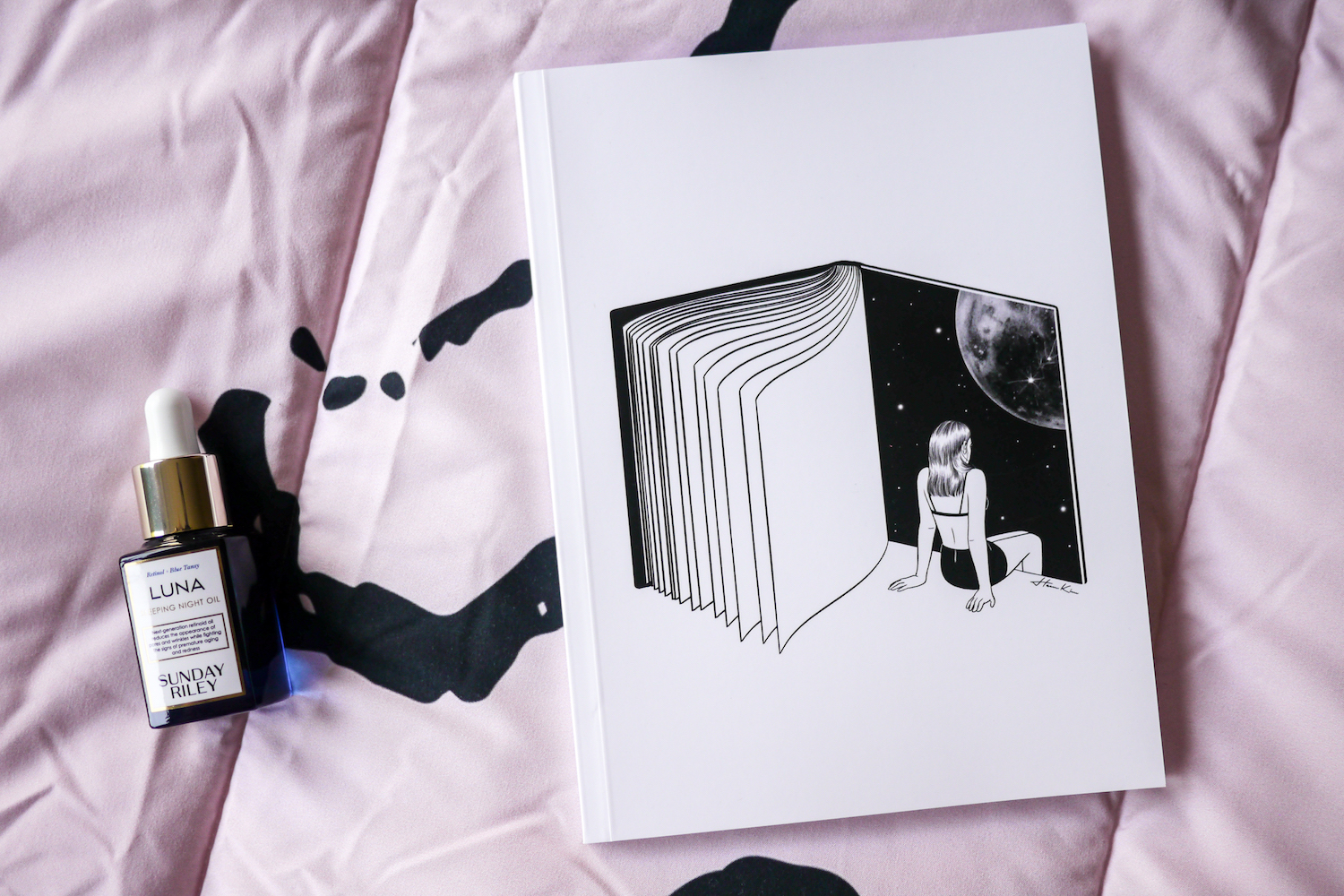 1. Always, Always Start With a List
It's an obvious one, but writing down your to-dos takes you out of your head. Moreover, seeing a tangible (and probably pretty short) guide to what will instantly decrease your stress-levels, tasks that need attending to or things you need to buy, will go a long way for feeling lighter. The activities could be as small as ordering a shoe rack online,or as big as finding a new apartment — either way, pulling out your notebook or pulling up your notes app is a great first step.
2. Deadlines Are Your Friend
Now, we know deadlines are anxiety-inducers, but adding a day or date to what you hope to accomplish will help you compartmentalize so it doesn't all come at you at once. Is there something you need to do that can wait until Saturday? Do you know that the only day that place is open late is Thursday? Good, then don't put pressure on yourself to achieve all your goals at once. Plus, when you're aware something is due a certain day, it feels damn good to tick it off.
3. Clear Out the Closet, Then Switch Up Your Routine
The nature of fast-fashion is that that sheer blouse we thought we'd wear every week was only pulled out of your wardrobe once…and now you hate it. That's okay! Eliminating the excess from your closet will give you a clearer headspace and stop you feeling as though you have nothing to wear. Color-coding or arranging via season (winter at one end, summer at the other) can help you locate pieces quickly, which will also cut down your changing time.
If you're over dealing with the decision fatigue that comes from selecting an outfit each day, consider laying out your clothes every night before bed (yes, even underwear). You might feel like an over-eager kid ahead of their first day of back to school, but it sure can be a blessing to wake up to a fully-formed look. Plus, you could get an extra 10 minutes of sleep out of it.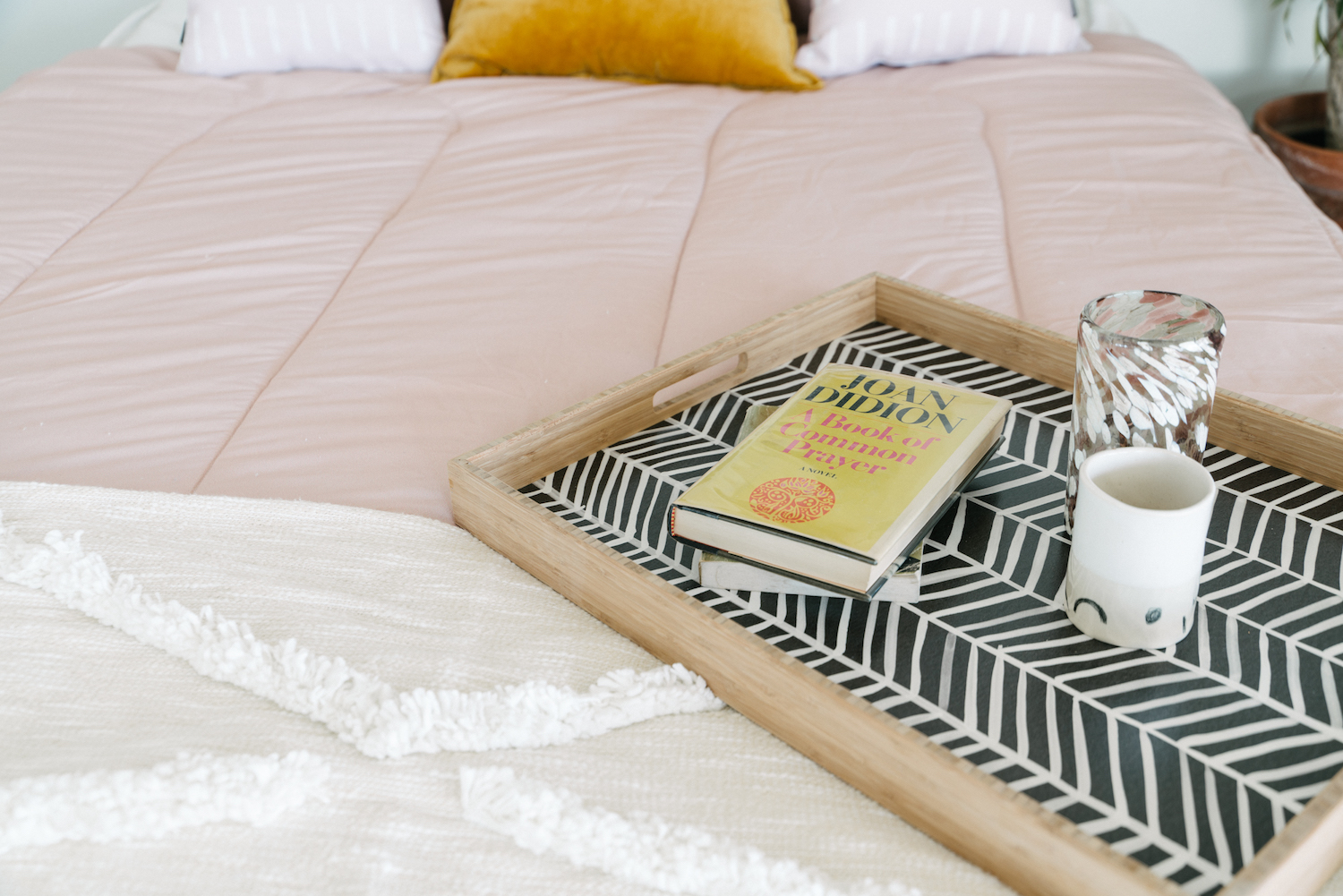 4. Optimize Your Storage Space
If your living space is overwhelmed with stuff, take a good hard look at your storage. You might have space under your bed, an empty suitcase you never use or drawers that aren't being utilized to their full capacity. Keep what you need and love, then recycle or donate what you don't. Once you've evaluated all the nooks and crannies where you can give everything a home, you can think about whether you might need additional help — most organizational units are subtle and come cheap, making them a worthy investment. Versatile and aesthetically-appealing storage possibilities like serving trays allow you to perfectly present your knick-knacks and prevent them from wandering away, as well as being a handy tool for bed and couch eating and dinner parties.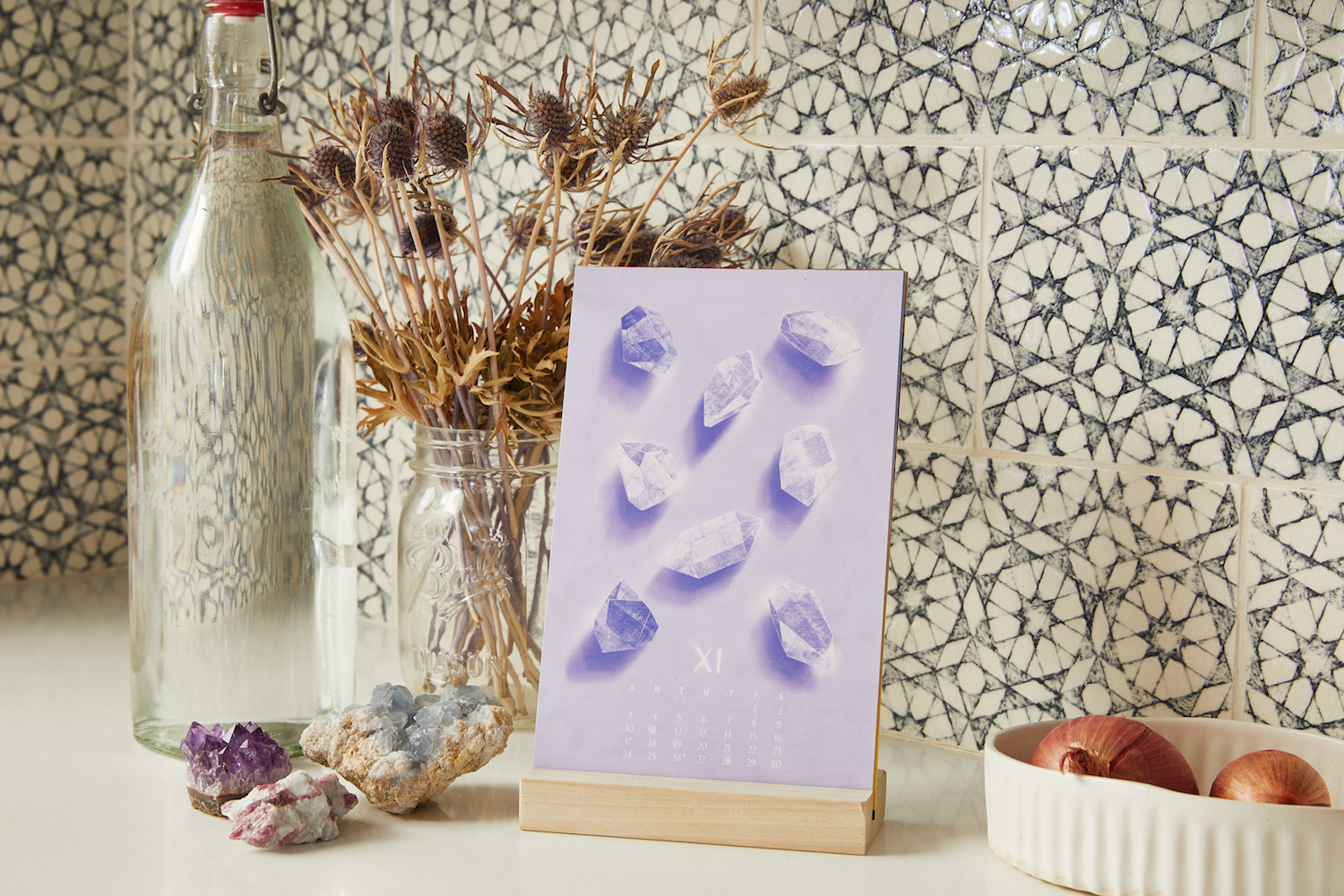 5. Suss the Method That Works For You
Some work best with calendars and day planners; others rely on alarms or friends to keep them on track. Regardless of what helps you best stay on track, embrace it and stick to it. Trial and error is your friend here: you may be a visual person who requires a whiteboard, for example, or someone who relies on reminders from their phone. Either way, as soon as something crops up that does or will need taking care of, make sure you immediately work it into your preferred system. Then relax and enjoy your stress-free lifestyle.
Written by Beatrice Hazelhurst
Herringbone Serving Tray
by Cat Coquillette
$49.00
Indigo Plant Leaves Serving Tray
Tulum Floral Serving Tray
Discotropic Serving Tray
by Desert Island Print Co.
$37.00
Reading Is Dreaming Notebook
Classic Memphis Pattern Notebook
Society6 Artist Desktop 2019 Edition Calendar