Lulu Brud Zsebe's 124,000 Instagram followers lust after her carefully curated account for one reason.
As 2 Chainz eloquently put it, "it's a vibe" — and specifically a vibe that might be described as a dreamy California desert fantasy: warm toned images of Palo Santo beside a chunk of quartz, a bathtub full of flower petals and sliced citrus, a perfectly sun-lit breakfast setting, or a portrait of herself among a landscape of cacti, the breeze blowing her hair across her face.
Of course it's not all perfectly created content (though she's particularly good at that); Lulu is a busy woman who happens to wear many hats. Perhaps you recognize her from acting in shows like Pretty Little Liars and Ray Donovan. When she's not shooting or heading to audition she might be creating sanctuaries as an impassioned interior design guru or putting together mindful retreats in the woods for her lifestyle platform Of The Wolves, which she manages with co-founder Micha Thomas. With her hands in so many creative projects, it's more necessary than ever for Lulu to have her own quiet space to serve as respite and charge her up with inspiration.
The only problem? Space. But a little thing like that can't stop the Los Feliz based multihyphenate from a beautiful yet work-conducive space to call her own—even if its in her garage. Yep, we said garage. In fact, we were so impressed with the way Lulu turned an otherwise unremarkable place into a haven for her feeding her every creative whim that we asked for her five essentials for making an inspirational zone out of literally anywhere. Read on to learn how you can do the same in your own home—regardless of what you've got to work with.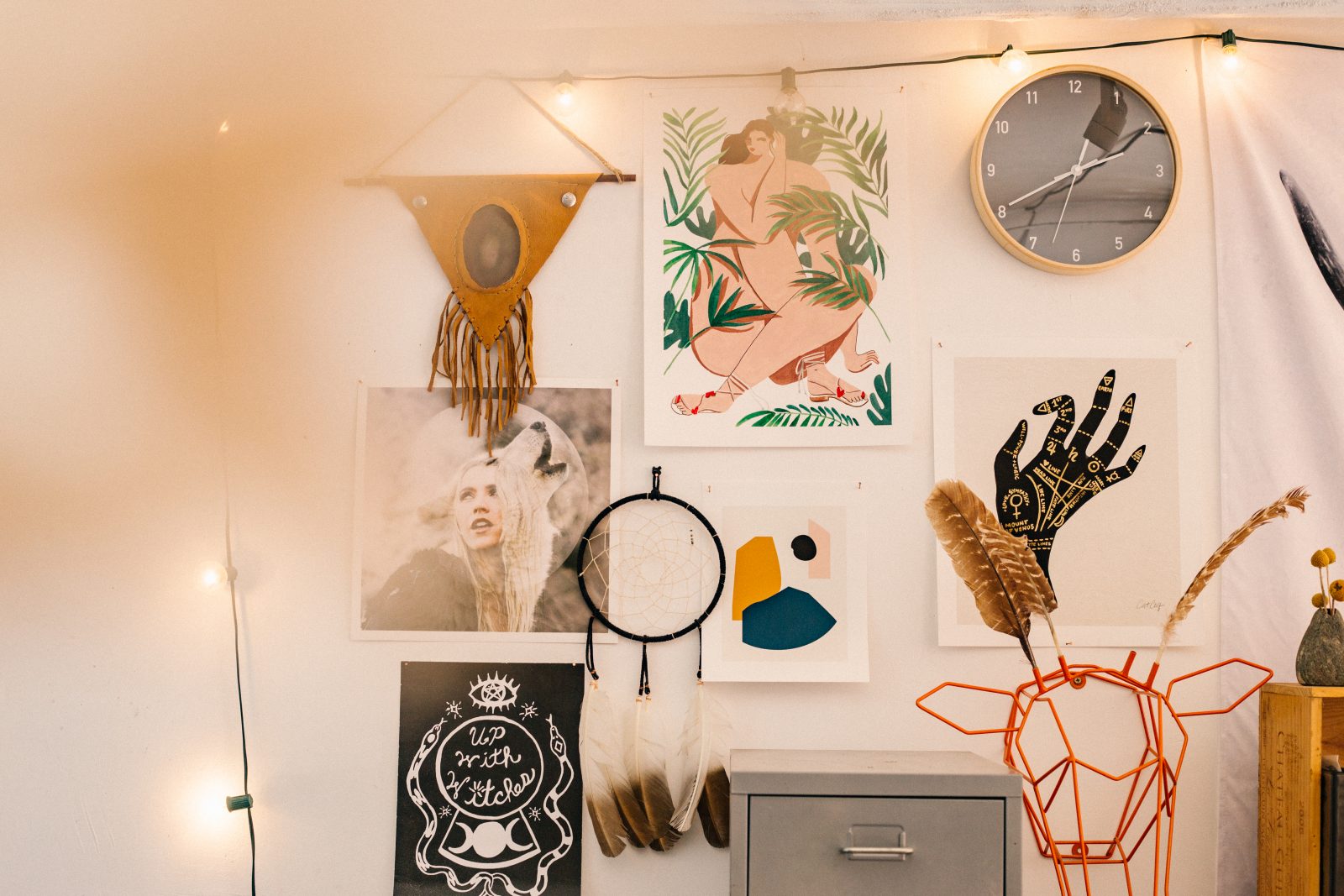 1. Light
I prefer lots of natural light because it keeps me awake and pumps me with that good ol' Vitamin D, which is why I normally work with the garage door open in my office. If you don't have access to natural lighting in your workspace, call on some good ol' fashioned lamps and overheads to warm up your space.
2. Plants
I have a hard time living in a space without plant life, much less creating in one. You're hard pressed to find a room in my home that doesn't have a plant. You know what they say, plant ladies are the new cat ladies.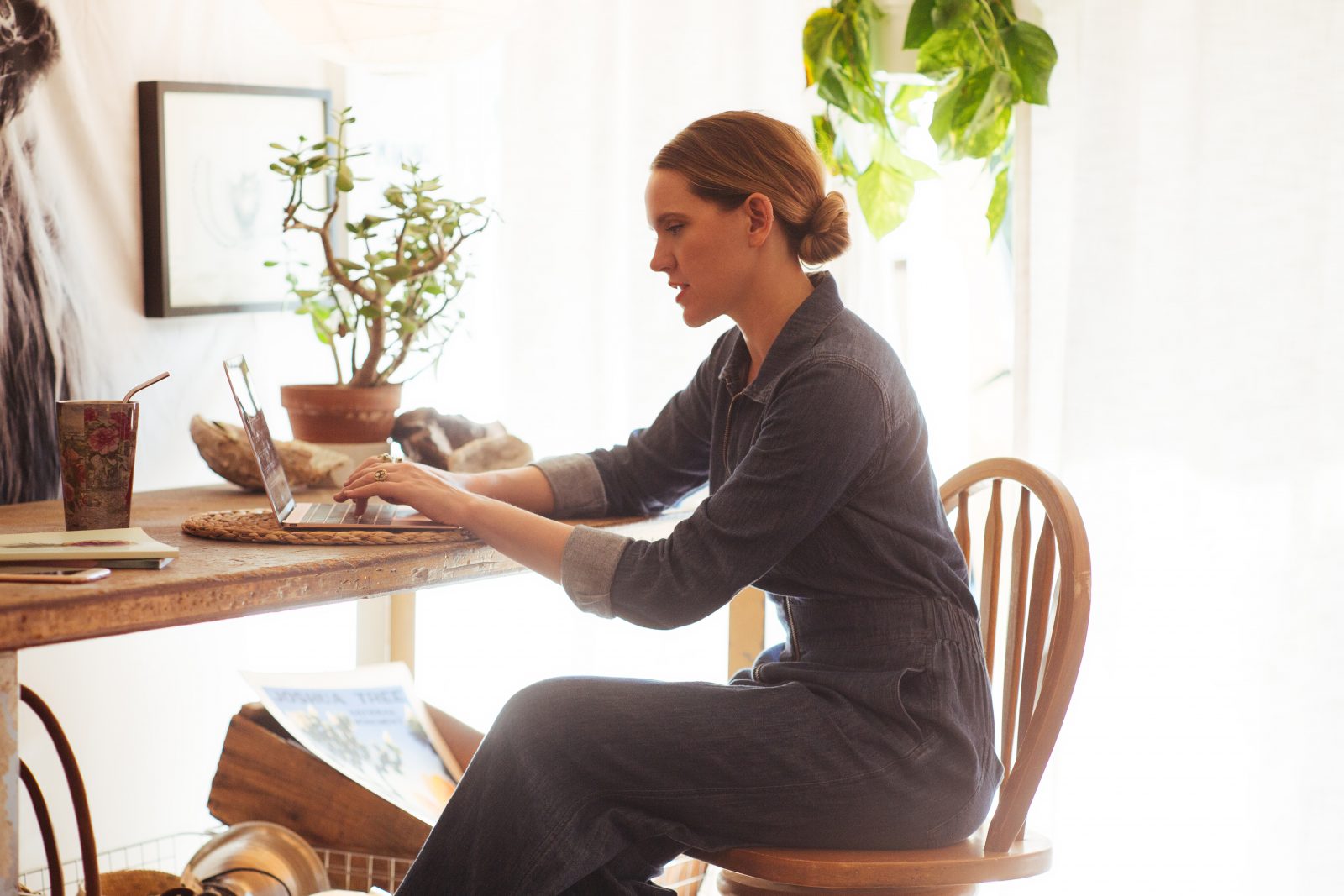 3. Art
I'm a very visual person. Big blank surfaces tend to give me anxiety when I'm working, as I feel they're just begging to be covered with something– a collage wall, photography, tapestries, whatever it is that you find to be visual inspiring for your given projects. I like spaces that can change and mutate, depending on the project for which I'm currently drawing inspiration.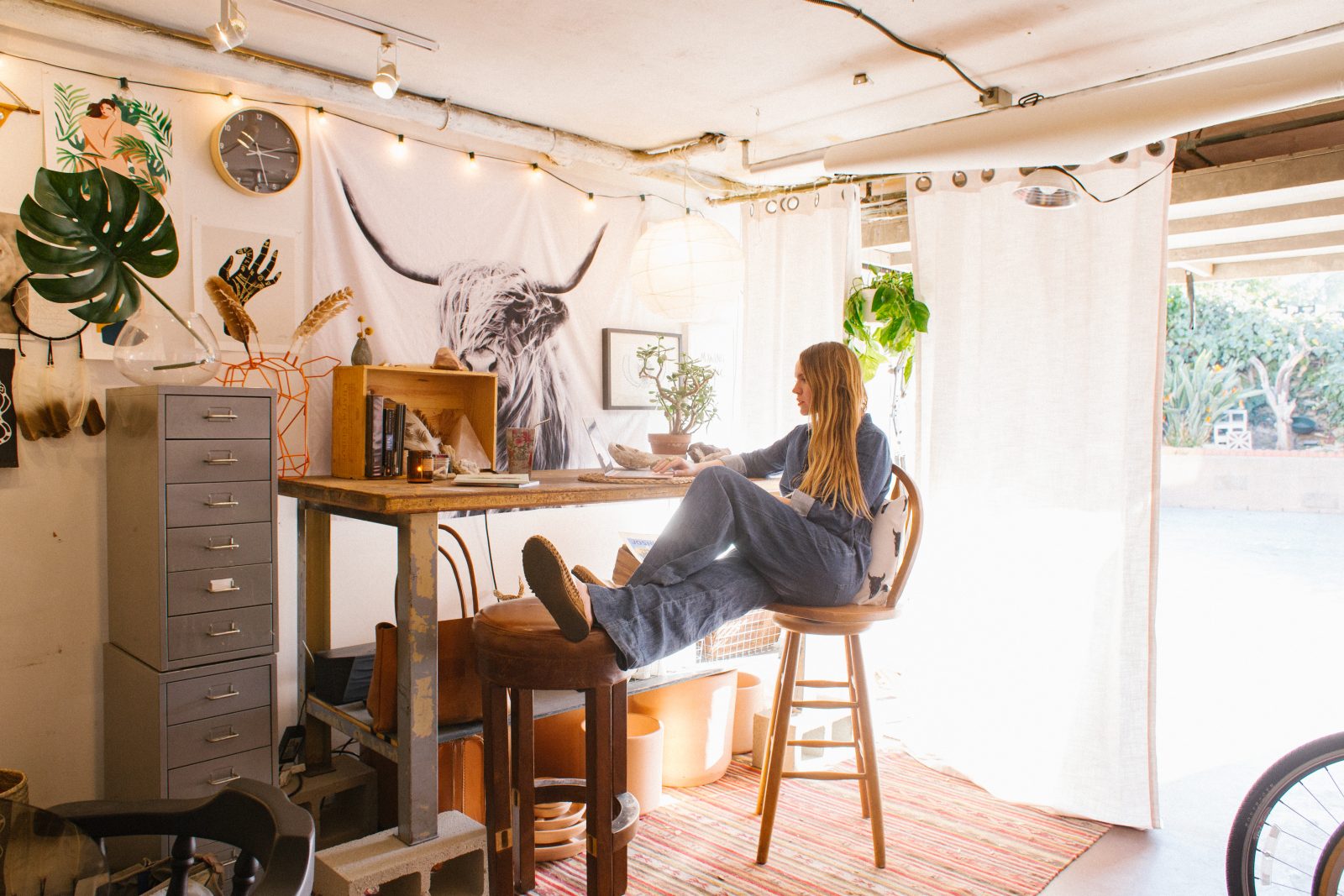 4. Textiles
My office is in my garage, which is a pretty industrial space—from the concrete floors to the pipes overhead. I call on simple rugs and pillows to help soften this space and cozy it up a bit, so that I can easily shift between writing at my desk and having visitors for Of The Wolves interviews at my table.
5. Doodling Surfaces
You never know when that creative spark is gonna strike, so I like having a whiteboard wall or chalkboard wall in my workspaces. I'm the worst with keeping my notebooks straight—between personal journals, acting notes, and design notebooks–sometimes it's just easier (and to be honest, a lot more fun) to write story ideas and brainstorms with chalk or markers, instead of just a pen.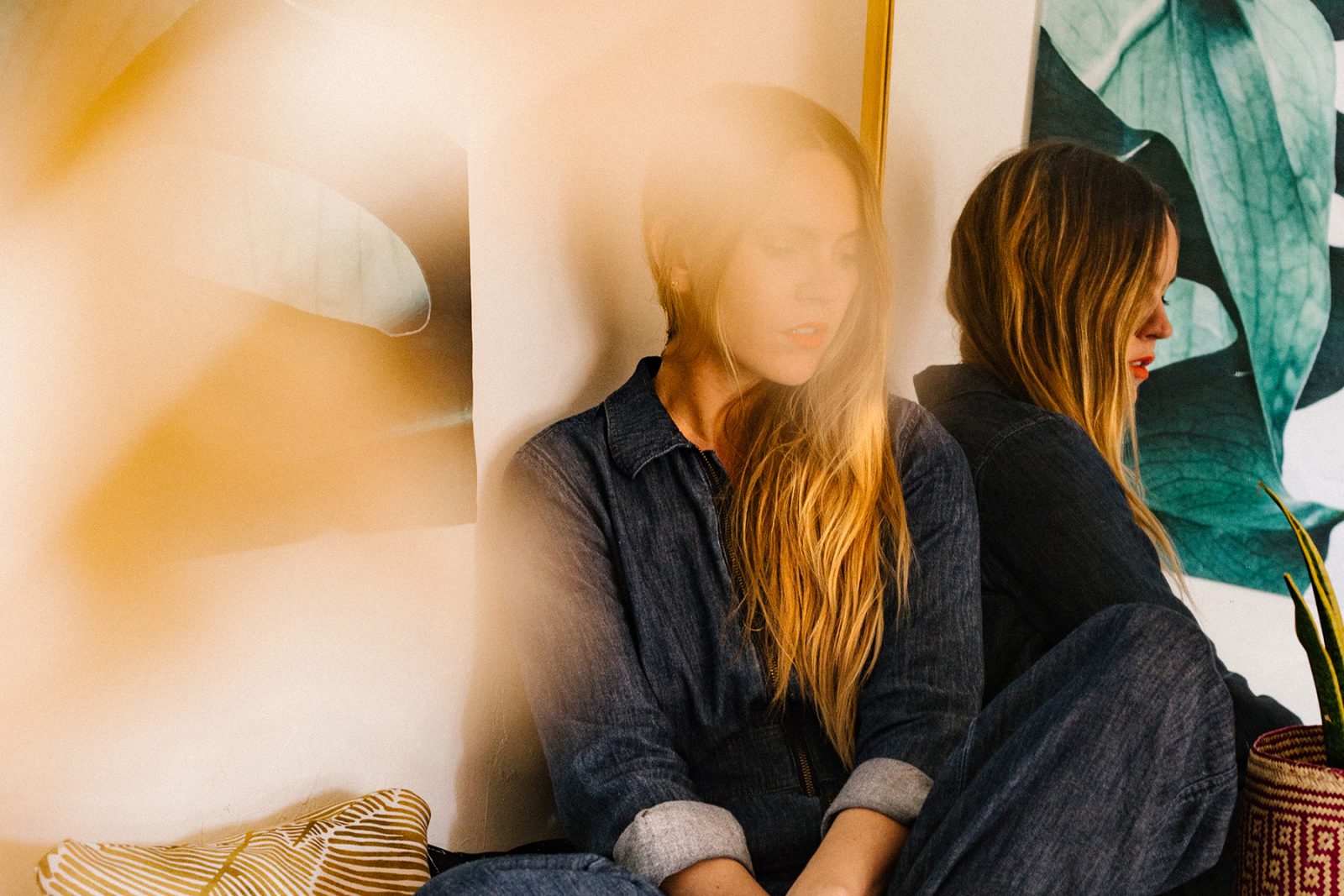 Highland Cow Wall Tapestry
7879
by Color and Patterns
$30.99
Cornetti Scillia Art Print
204
Decor Metal Travel Mug
6903
by Sarah Eisenlohr
$24.99
Desert Nights Window Curtains
901
Stamped Skull Throw Pillow
558
AZTEC Rectangular Pillow
139
Tropical Gold Throw Pillow
1868
by Cat Coquillette
$29.99
Three Amigos Wall Tapestry
560
Monstera Wall Tapestry
963
Red Clouds Wall Tapestry
49
PINEAPPLE QUARTZ Notebook
389
Agave Vibes #5 Notebook
214
by Anita's & Bella's Art
$14.99