Eager to overhaul your dining room into a fresh and contemporary space? Sweet, we've got you!
Scroll on to discover six of our favorite designer-approved contemporary dining room decor tips.
By the way, "contemporary" is a big word in design that can mean different things to different people. For the sake of this round-up, we're defining it as trend-driven styles often featuring modern influences with a focus on a clean and polished feel. Whew! Alright, onto the tips!
1. Metals Matter
Bright and polished metals reign supreme in current contemporary trends. Add a bit to your living room by bringing in a cool set of side tables with gold legs, hanging a print that features metallic hues, or throwing some vibrant copper-toned coasters atop your coffee table.
2. Purposeful Can Be Playful
Contemporary design prioritizes both functionality and aesthetic, and picking furniture pieces that walk the line between perfectly practical and wonderfully playful is a key way to capture the style in your living room. Consider purchasing a credenza with a quirky abstract pattern, a coffee table that has distinctively awesome and modern legs, or a rug that will keep your feet and heart warm.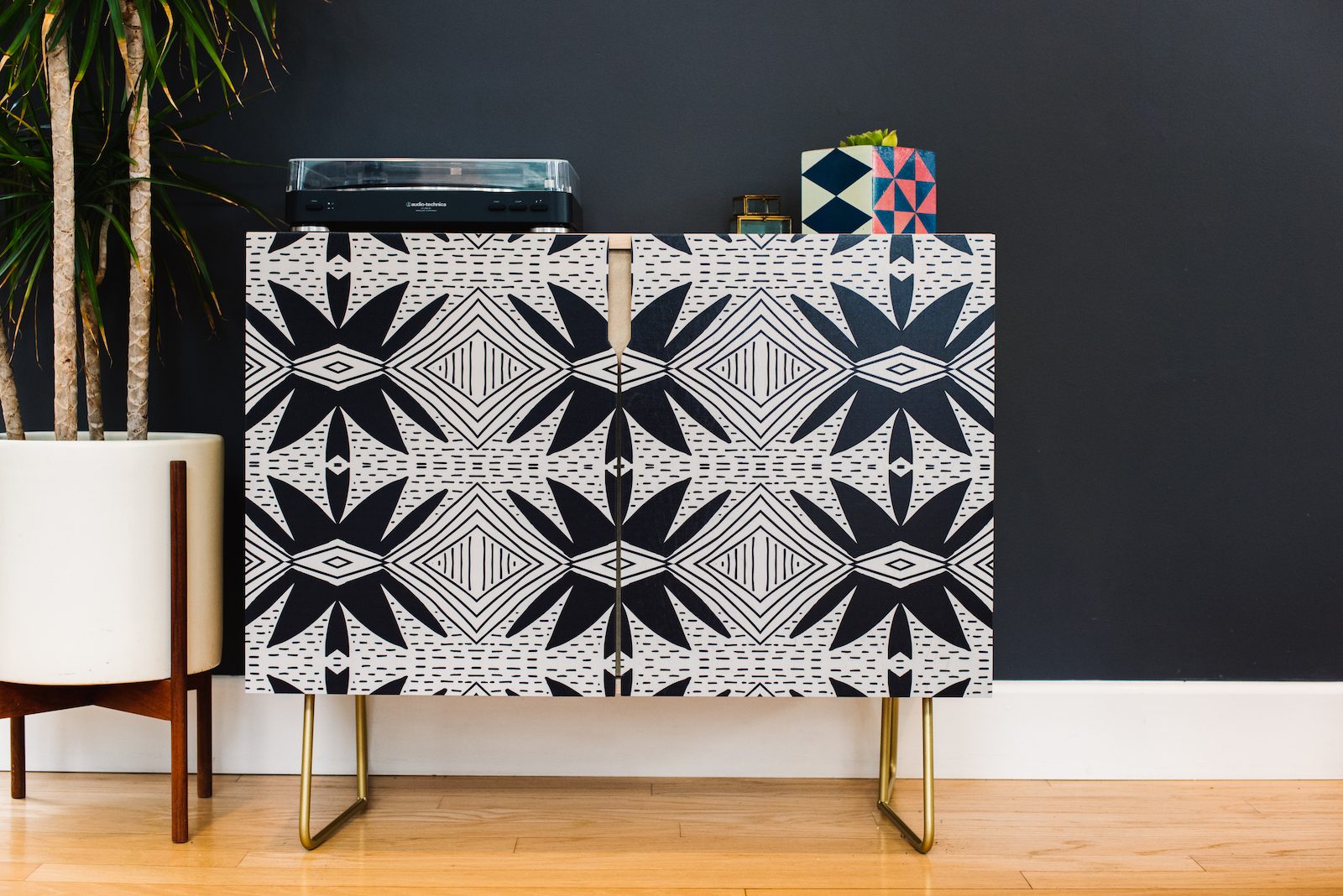 3. Splash in Color
Just as practical furniture often has a playful, stylized touch for a contemporary look, bold colors bring in that little extra something to your living room that takes the space from okay to OH, OKAY. A fun (and free!) way to figure out colors you wouldn't have otherwise paired together is to head to your nearest paint store and swipe up all the swatches that catch your eye. Then, mix and and match them around until you find the perfect combos for you.
4. Get Earthy
Neutral tones and natural materials help balance out the poppier aspects of a contemporary living room, and keep everything looking clean instead of cluttered. Catch the vibe by hanging soft grey or peach curtains, storing all your coolest trinkets in a bamboo-framed serving tray, or keeping time with a wooden-framed wall clock.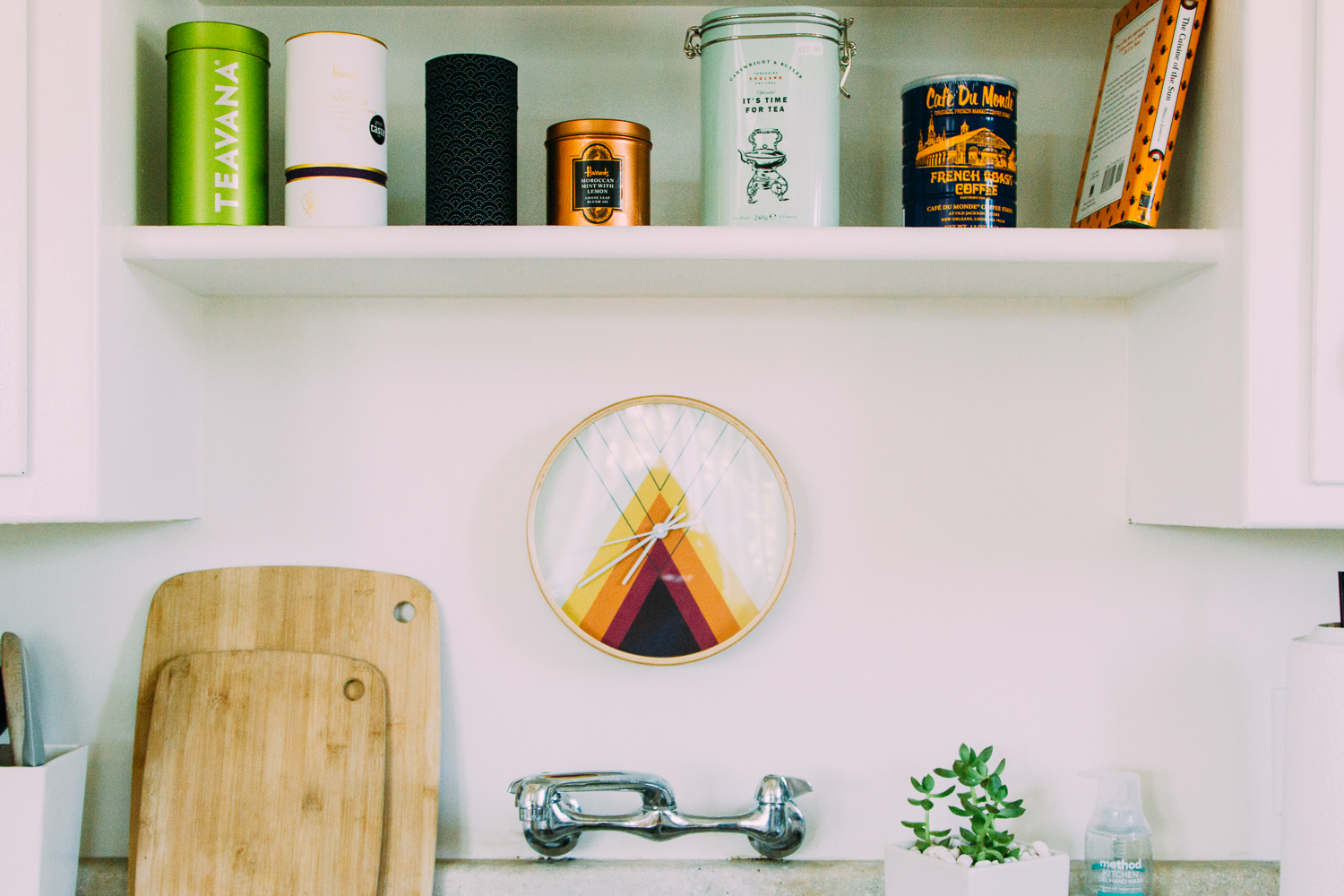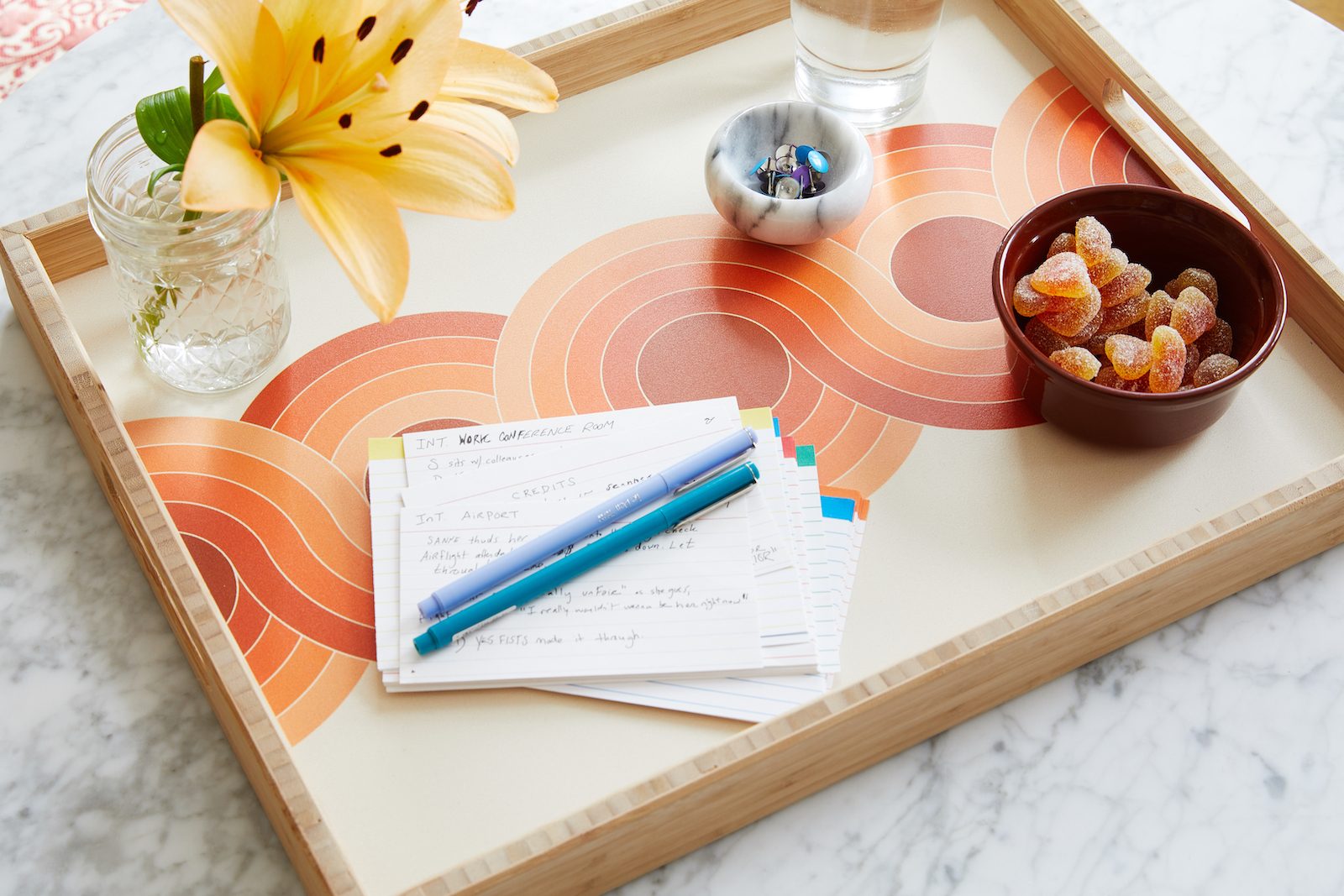 5. Throw In Some Throws
Most contemporary spaces have a touch of luxe, too. To get a bit of that va-va-voom element to your living room, swipe up throw pillows of different shapes and sizes to drape over your couch or sectional, and don't forget to add an elegant and cozy throw blanket you can always roll out onto the floor for extra seating.
6. Cluster Your Art
Here's a quick note from your elementary school self: collaging is still cool! Bring together multiple contemporary decorating trends together in one fell swoop by pairing together metallic, patterned, and minimalist prints along your wall. And don't limit yourself to prints of the same size, it adds more visual depth and interest to play with different dimensions together.
To go one step quirkier, try leaving some framed while others are left exposed with wall hooks!
(P.S., if you're nervous to hang everything on the wall without being sure how it will look, remember you can always "test drive" a collage by spreading it out on your floor first.)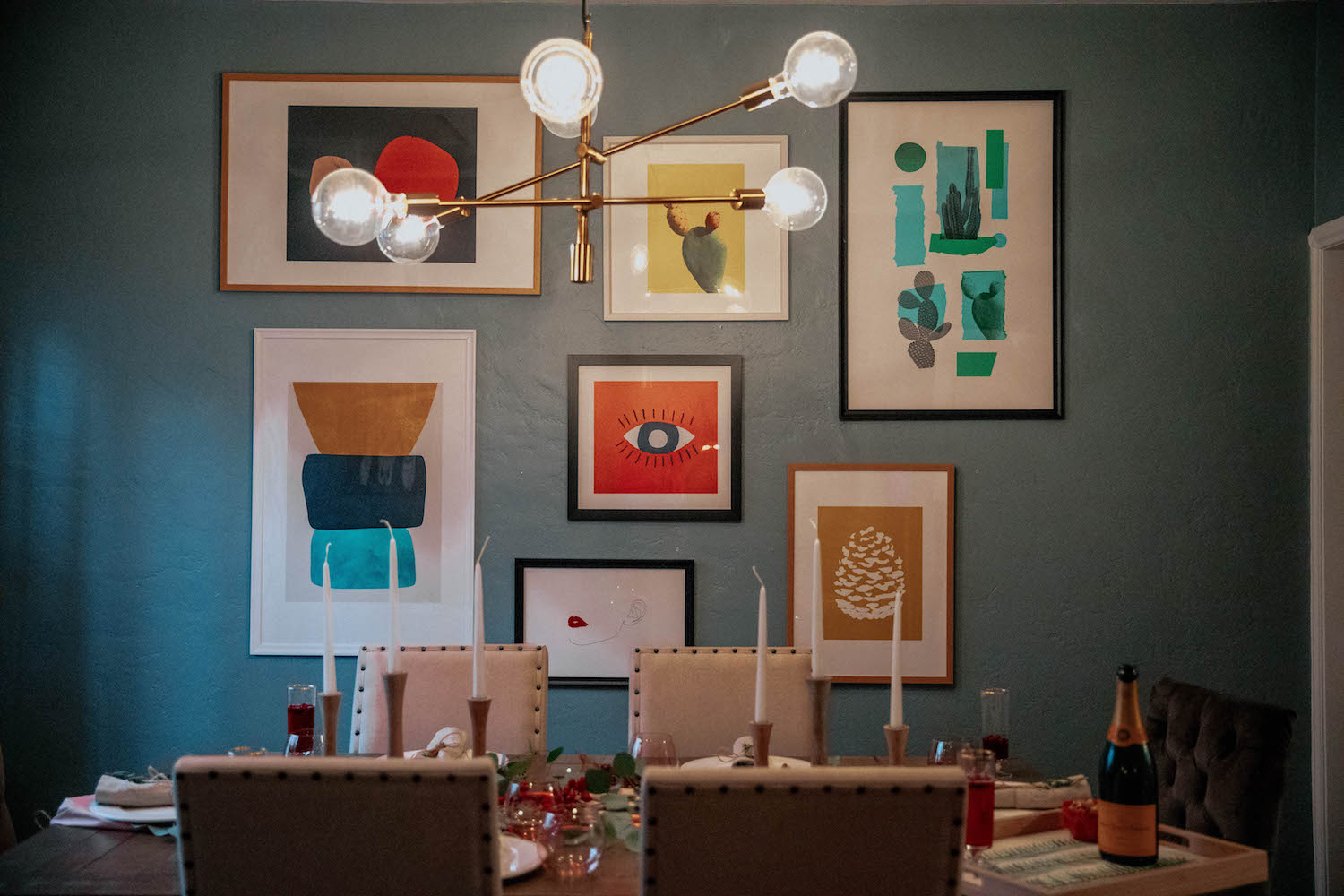 Written by Lindsey Rose Black
Ibiza Credenza
by holli zollinger
$649.00
Red Rock Chain Serving Tray
Tulum Floral Serving Tray
Doodles Serving Tray
by No Accounting For Taste
$49.00
Cactus 3 Framed Art Print
Haenyeo (Sea Women) 3 Framed Art Print
by Matthew Korbel-Bowers
$47.99
Red lip Framed Art Print
by Explicit Design
$52.99