Summer is all about enjoying the great outdoors.
For some, that entails early sunrise hikes or trekking up the coast, while for others, it means sipping your morning latte in the comfort of your own backyard. If you fall into the latter group, we're not judging, because we are firm believers that you can truly be one with nature while never leaving your enclave. So, we asked photography duo The Maxwells to show us how they recently revamped their own backyard into an all-out oasis with the help of our new outdoor collection. Check out their tips below to get some inspo of your own!
1. Stay Hands-Free
Whether you're outside gardening, working out, biking, or smelling the roses you are going to want to have your hands free to get the most out of your outdoor experience! A fanny pack is the perfect solution to living a hands-free lifestyle.
With an actual endless selection of patterns to choose from, there is no excuse to not be wearing a fanny pack these days. Gone are the days of digging around thrift stores and only finding 80s patterns. We are living in a time where all our wildest fanny pack dreams can and should come true!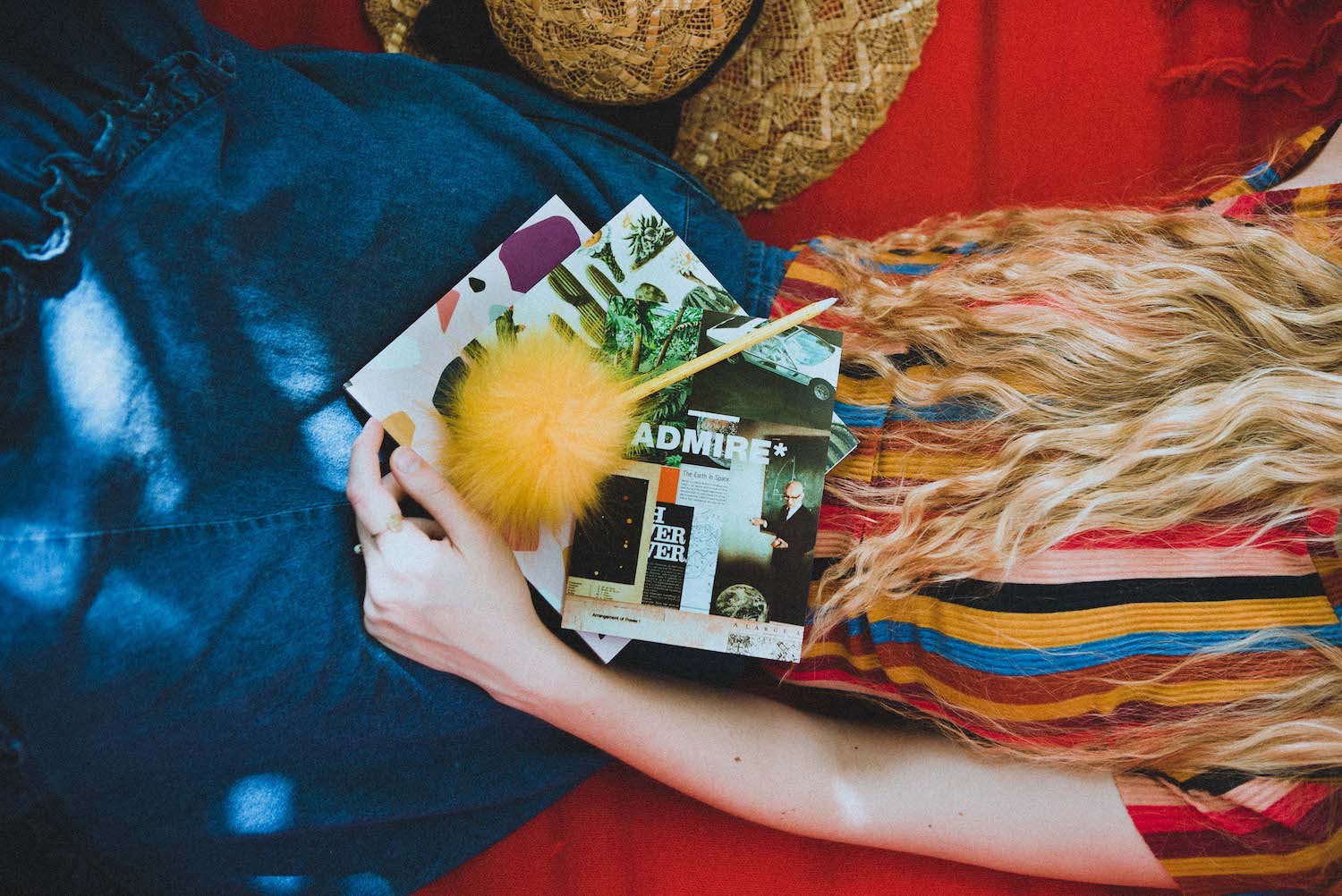 2. Get Comfy While You Work
Now that the sun is shining and you can sit outside with a nice breeze blowing- why spend any more time indoors than you have to? A hammock, a picnic blanket, an outdoor floor cushion, a sling chair, whatever it takes to get you feeling relaxed and comfortable is a must. When we initially got our hammock I didn't really think we'd be "hammock people" even though I wanted to be, but we totally surprised ourselves and now the hammock is our favorite spot to recenter and write.
Think about it, can you really be stressed out when you're sitting in the sun rocking back and forth in a hammock? Take your work outside and be surprised by how much more fun it is.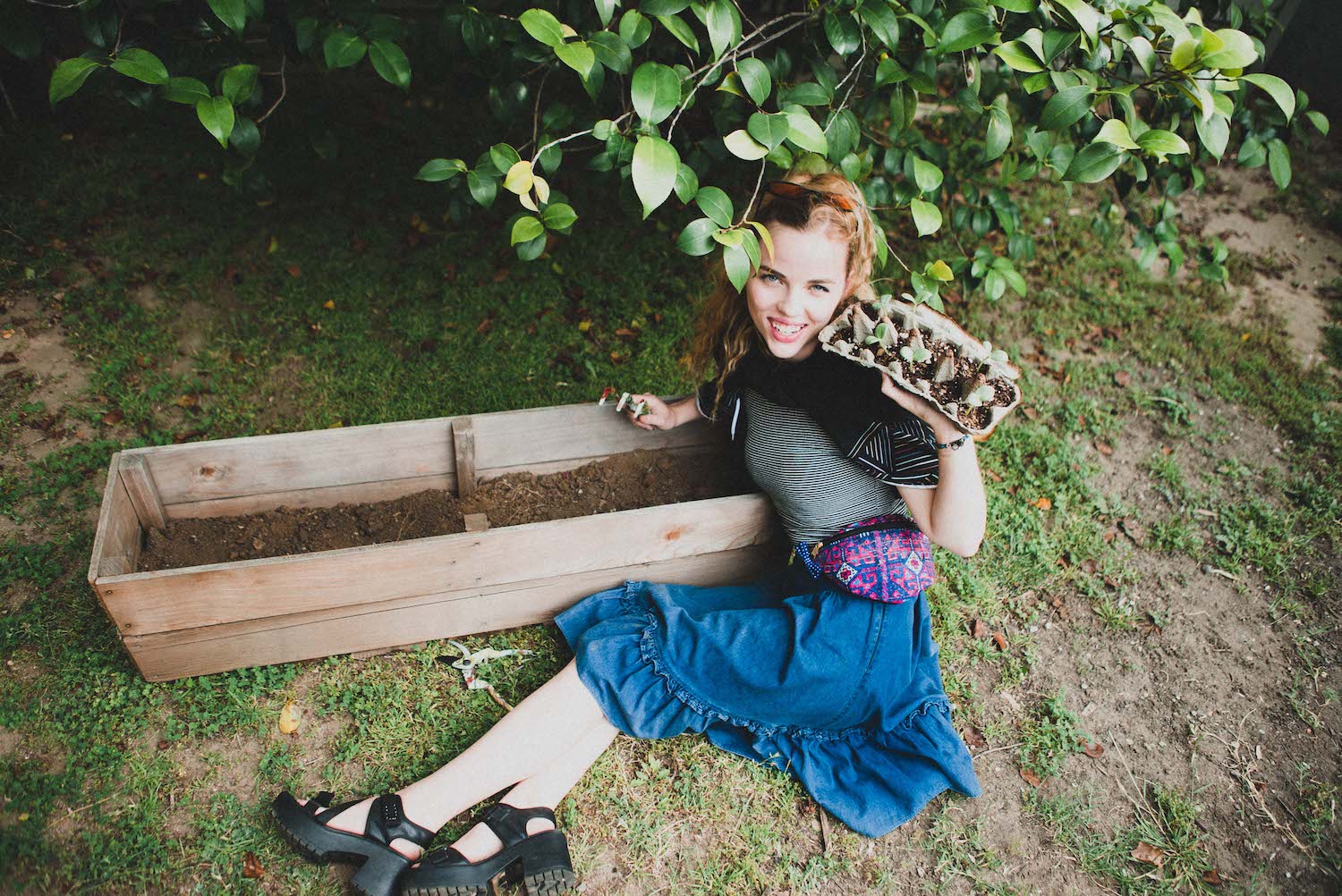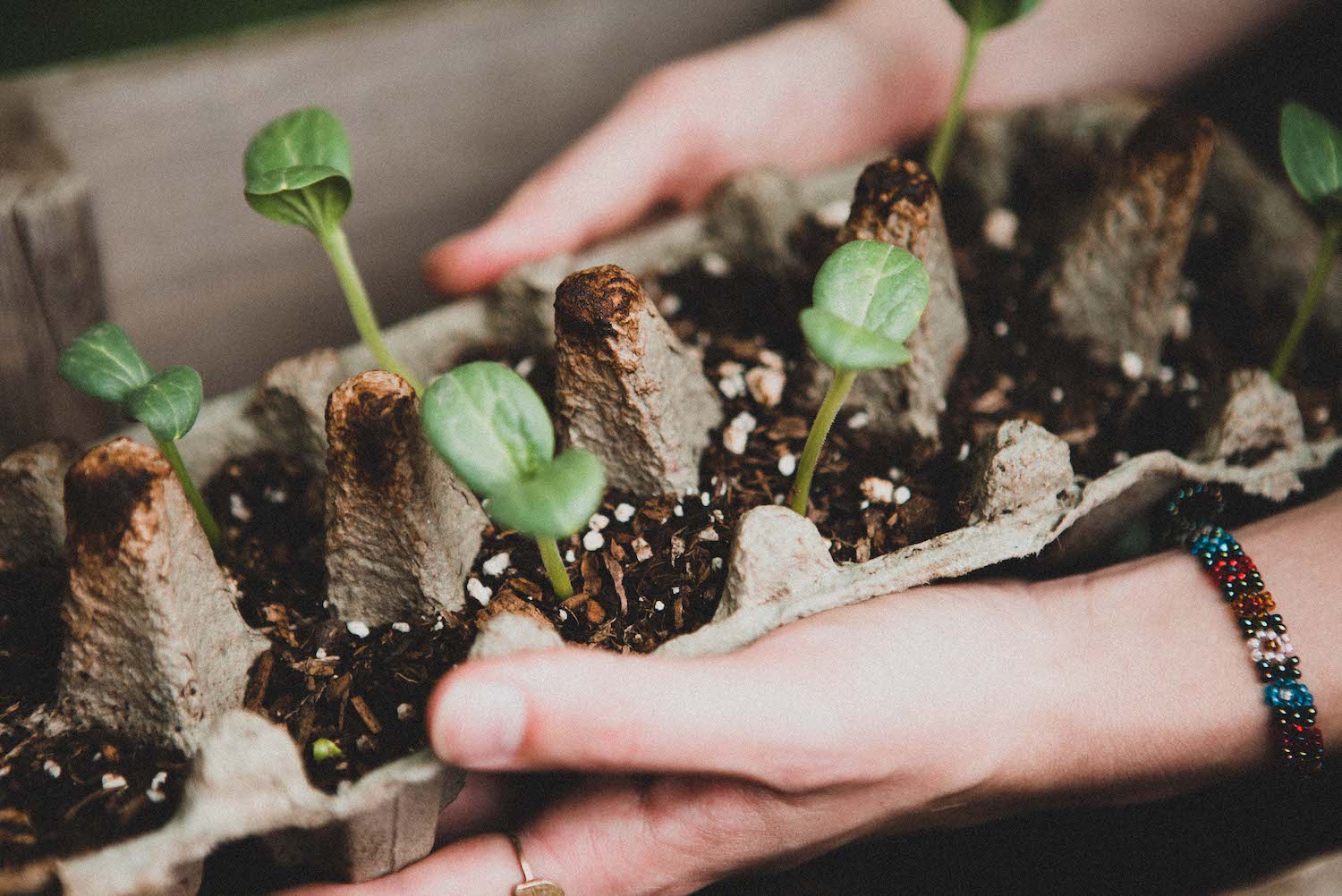 3. Dig Into the Dirt
There's something about digging into some good old fashioned dirt that really puts life into perspective. Get a pack of seeds from the grocery store and let them germinate in a recycled egg carton before transplanting them outside. If you've never gardened (it's our first time too), it's a crazy feeling to grow life from a seed that will hopefully one day be a giant juicy watermelon!
Succulents are another easy one to start with. Even with a tiny cutting from a momma plant, you can start your own roots just by setting the clipping on top of a pot of soil or putting it in a vase filled with water. Take advantage of the summer months and having even the tiniest amount of outdoor space by starting your own garden, one plant at a time!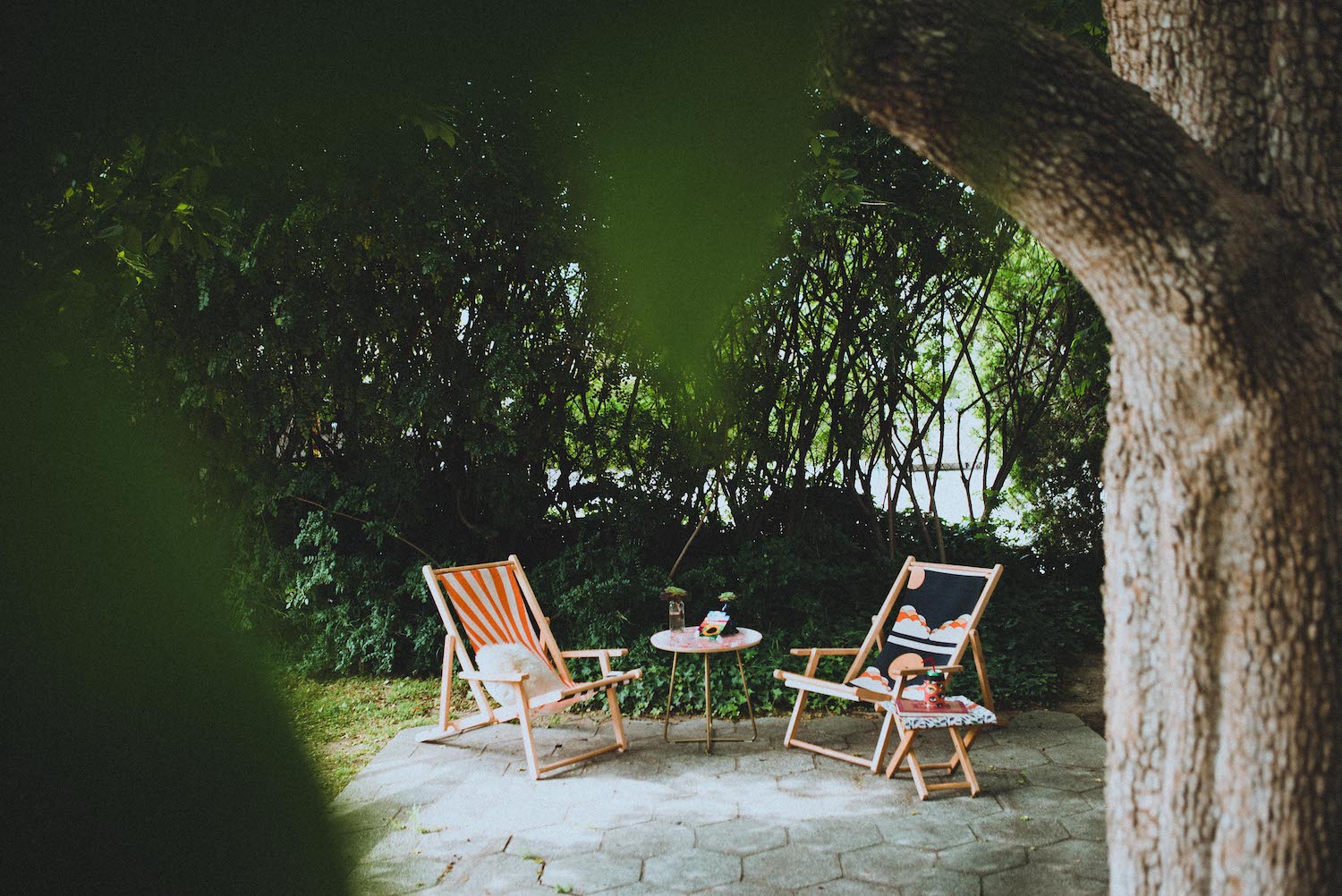 4. Treat Your Outdoor Space Like an Extra Room
And we don't mean throw your dirty clothes in a pile in the corner and leave your cups to pile up on your side table. We mean invest in pieces that will allow you to utilize your space! Get some shade, bring out some furniture and pillows. Having this extra space, especially if you share your home with roommates or a significant other, can really expand your square footage!
No more hiding in the laundry room to talk on the phone when you can just pop outside and put your feet up on your folding stool. Bring your yoga mat outside and do your stretches on the grass rather than in your living room. Better yet- take a few extra steps away from your couch and bring that dinner plate outside to enjoy some IRL nature rather than watching it on your TV. Don't let winter trick you into forgetting about all the endless possibilities that await you in your own great outdoors!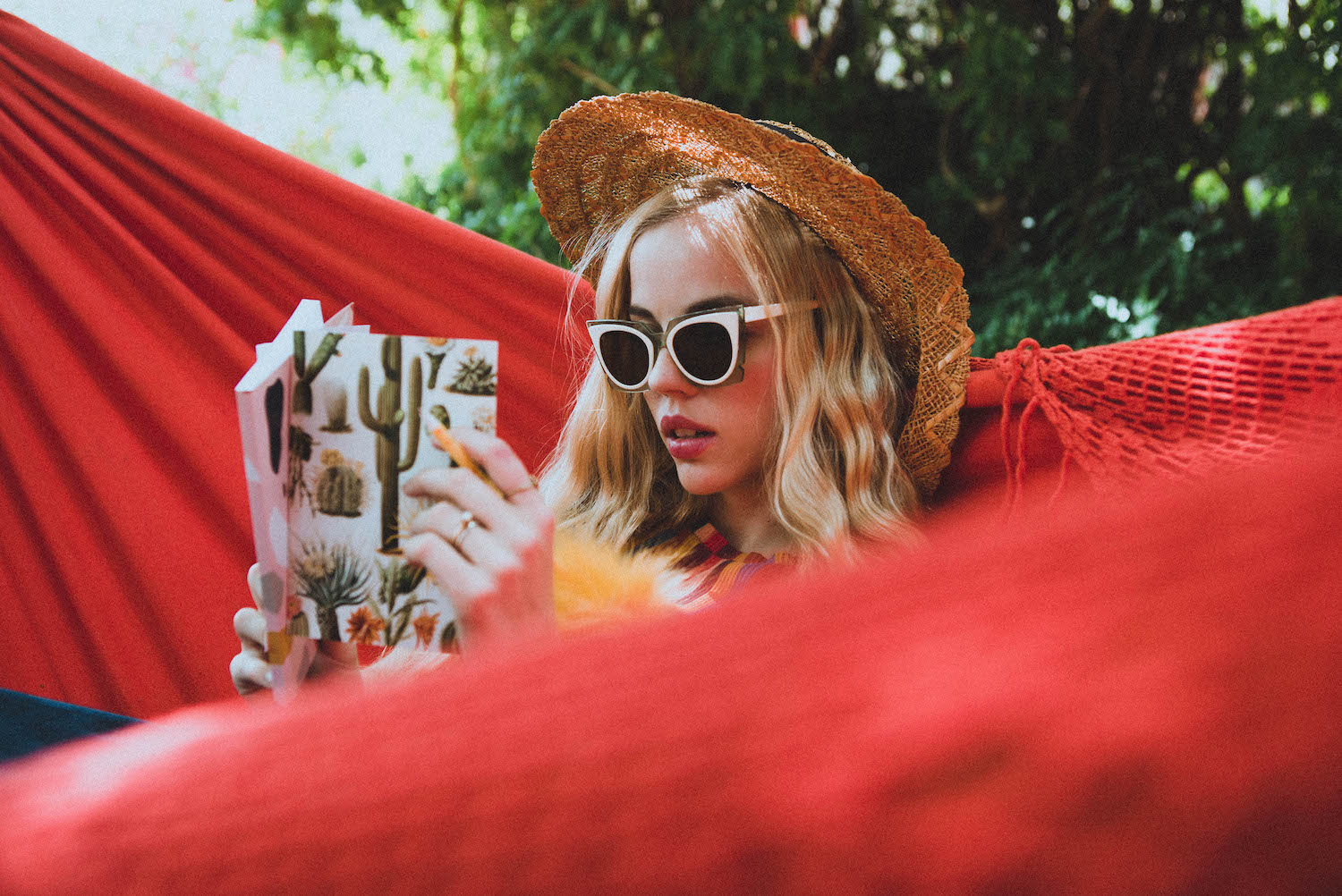 5. Wear a Hat
The outdoors are best enjoyed when you aren't constantly having to move your chair into the shady spot every 30 minutes. Sunscreen, sunglasses and hats are just as important now as they were when mom was there to remind you to use them. USE THEM. Future you will thank you.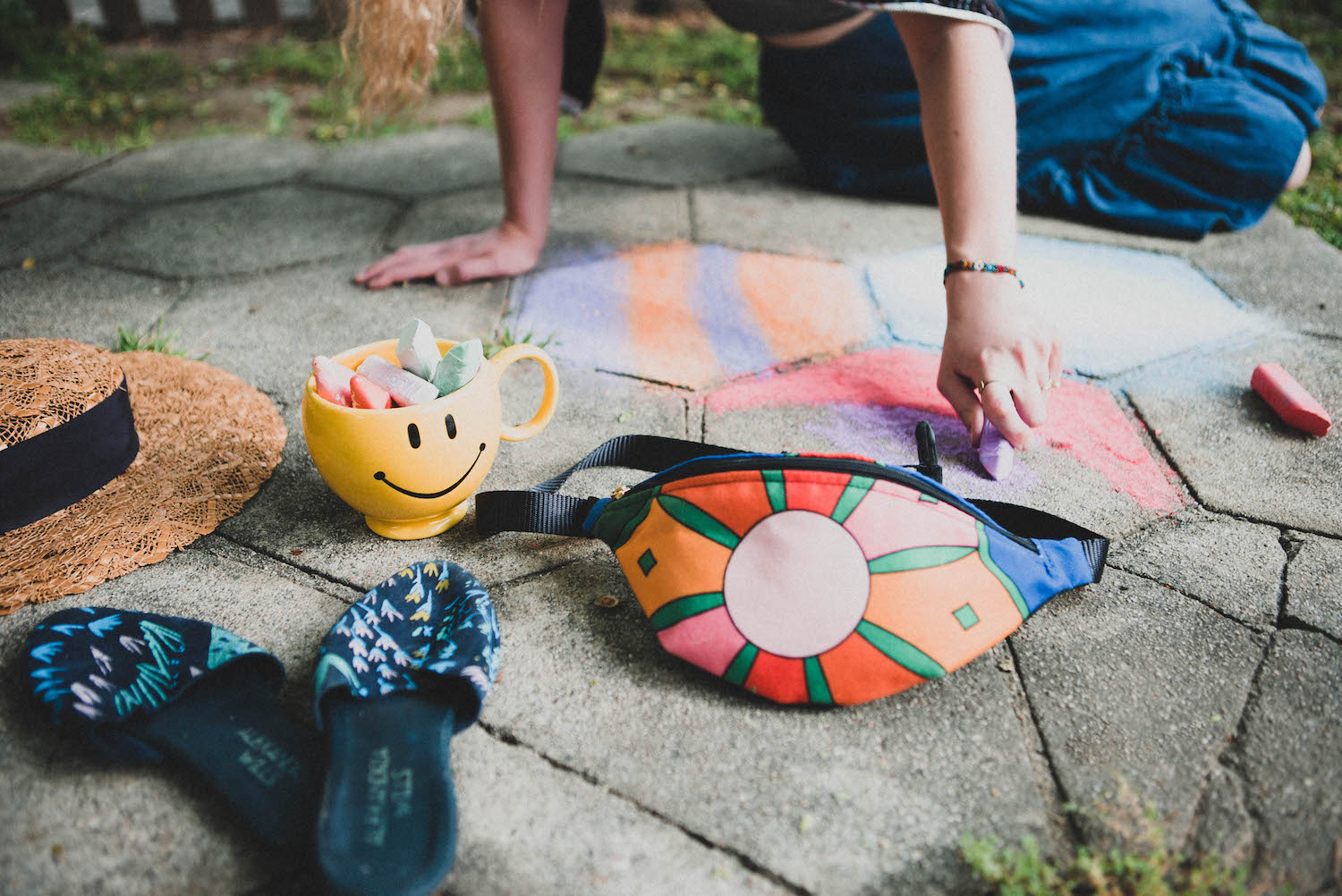 6. Get Creative
You're only hurting yourself if you think chalk, squirt guns and water balloons are reserved for adolescents. Sometimes the best way to de-stress after a long work day is doing something outdoors, hands-on, and that has absolutely no connection to anything work-related. Just for you and just for fun. No screens attached.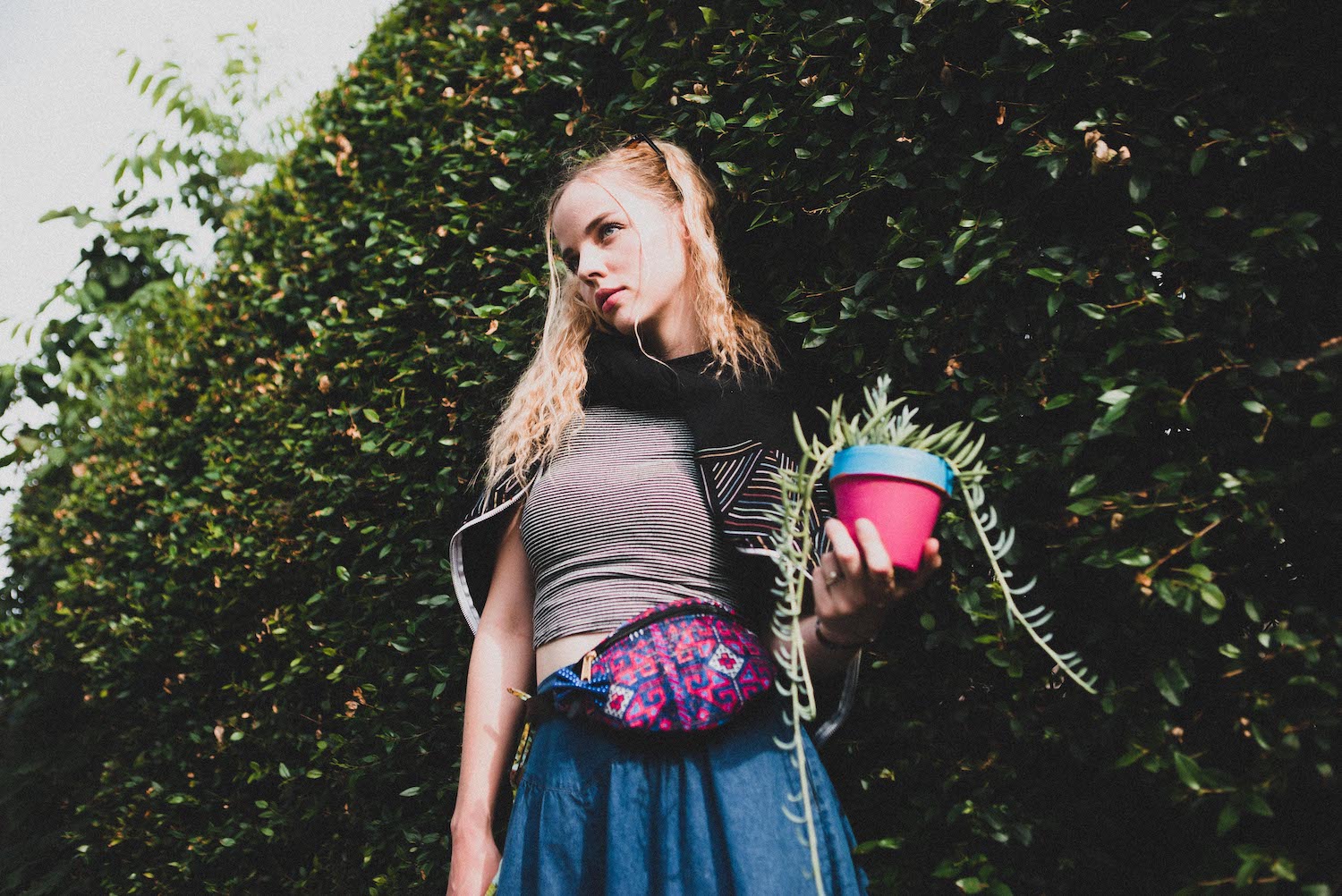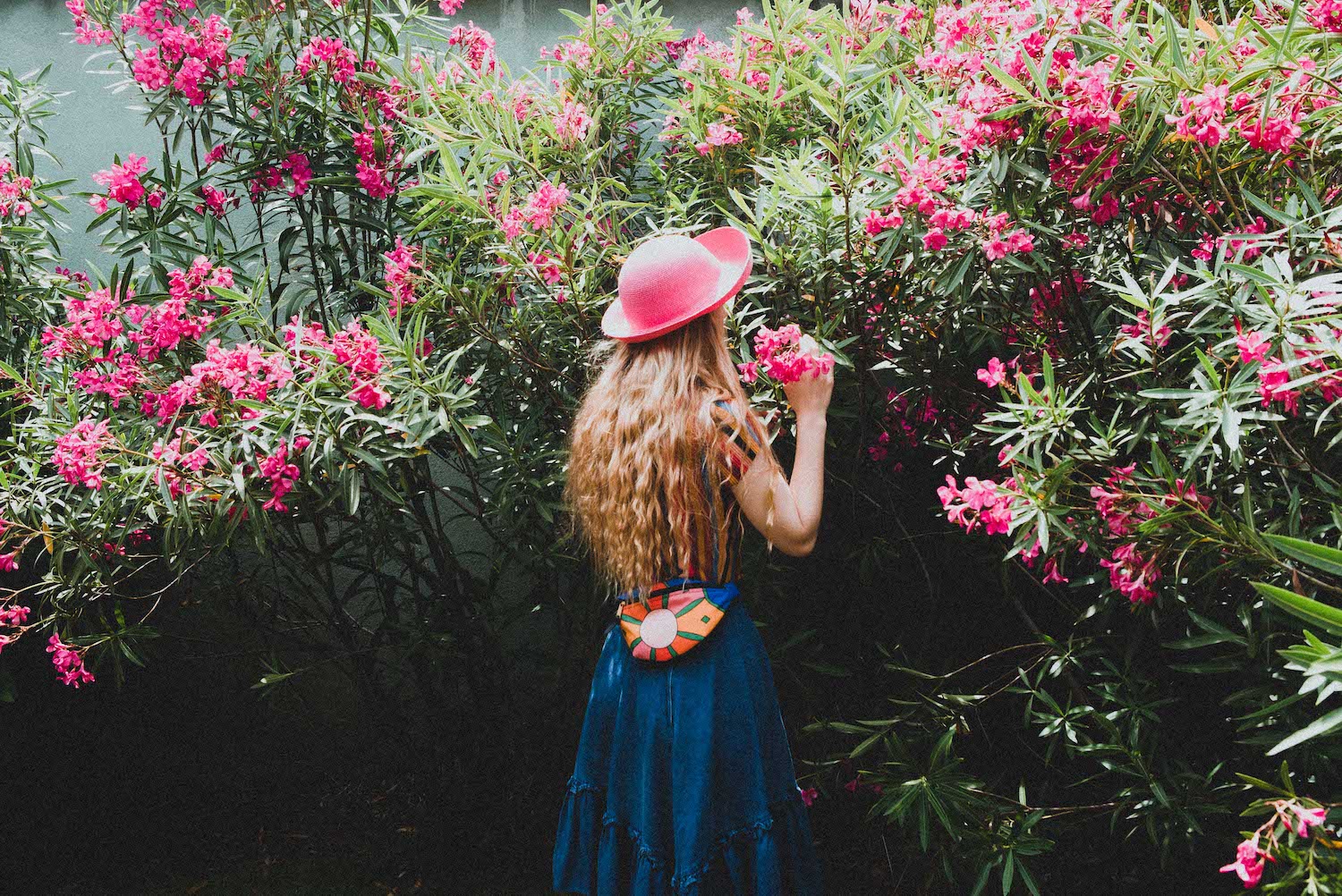 Moonrise Sling Chair
by Circa78Designs
$149.00
Philip's Flowers Folding Stool
Summer Starburst Fanny Pack
Naturalist Cacti Stationary Cards
by Blue Specs Studio
$15.99
60s Eye Pattern Can Cooler
Baluch Khorasan Northeast Persian Rug Print Fanny Pack
by Vicky Brago-Mitchell®
$39.00