It can be hard to catch some zzz's when you're trying to get all As, so we asked our friends at Passerbuys to give us some of their top sleep tips.
College dorms are the source of memories that last a lifetime, but in most cases, very few of those memories include getting a good night's sleep. And while undergrad is probably the best time and place for unforgettable sleepless nights, there are plenty of reasons why you shouldn't knock the importance of catching sufficient shut-eye. At some point, you will have a morning exam that demands your full attention. Regardless of how old you are or where you're living, having a relaxing space to return to at the end of the day should never be discounted. Check out some of our tips for how to get your best sleep ever in the unlikely setting of a shared college dorm room.
1. Choose A Color Scheme
When you're sharing an already tiny room with a stranger you just met, space can start to feel tight and overcrowded quickly, which isn't the ideal environment for relaxing. Make your limited square footage feel more open by favoring a softer palette. In small quarters, bright colors and busy patterns can further clutter what little space you have, but muted tones can be just as fun and interesting. Cover some of those not-quite-white dorm room walls with a peaceful tapestry, or choose a few art prints that you find calming.
2. Upgrade Your Bed
Your bed is ground zero for sleep, so turn it into the coziest spot on campus with a great comforter or duvet, extra blankets, and throw pillows…because what would your mother say if she saw you sleeping in a bed with no throw pillows? Make her proud and go crazy.
You probably already know that a mattress-topper is essential for improving the hard, school-distributed "mattress" that comes standard with a dorm bed, but why stop there? If you tend to sleep hot (or your roommate is always cranking the heat up to full blast), it might be worth investing in a cooling pad (like this Gel'O Cooling Mat from Human Creations), that will absorb body heat and cool you off, so you don't wake up in a sweat. Don't overlook the importance of finding the perfect pillow for how you prefer to sleep, whether that's on your back or stomach or on your side. Dreampad makes pillows at every level of firmness (as well as memory foam) that come with a high-tech twist: they connect to an app programmed with music specifically engineered to aid in deep sleep.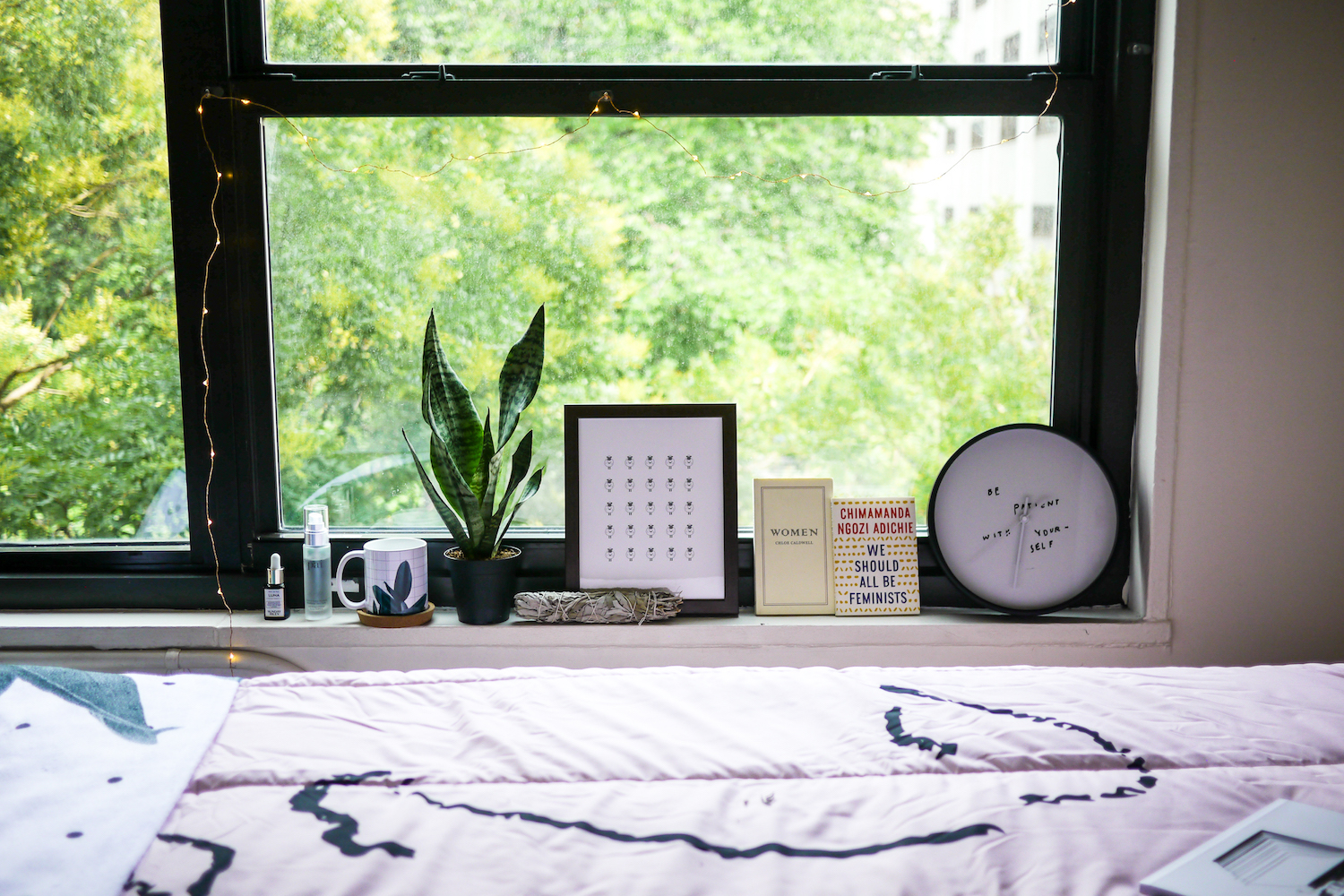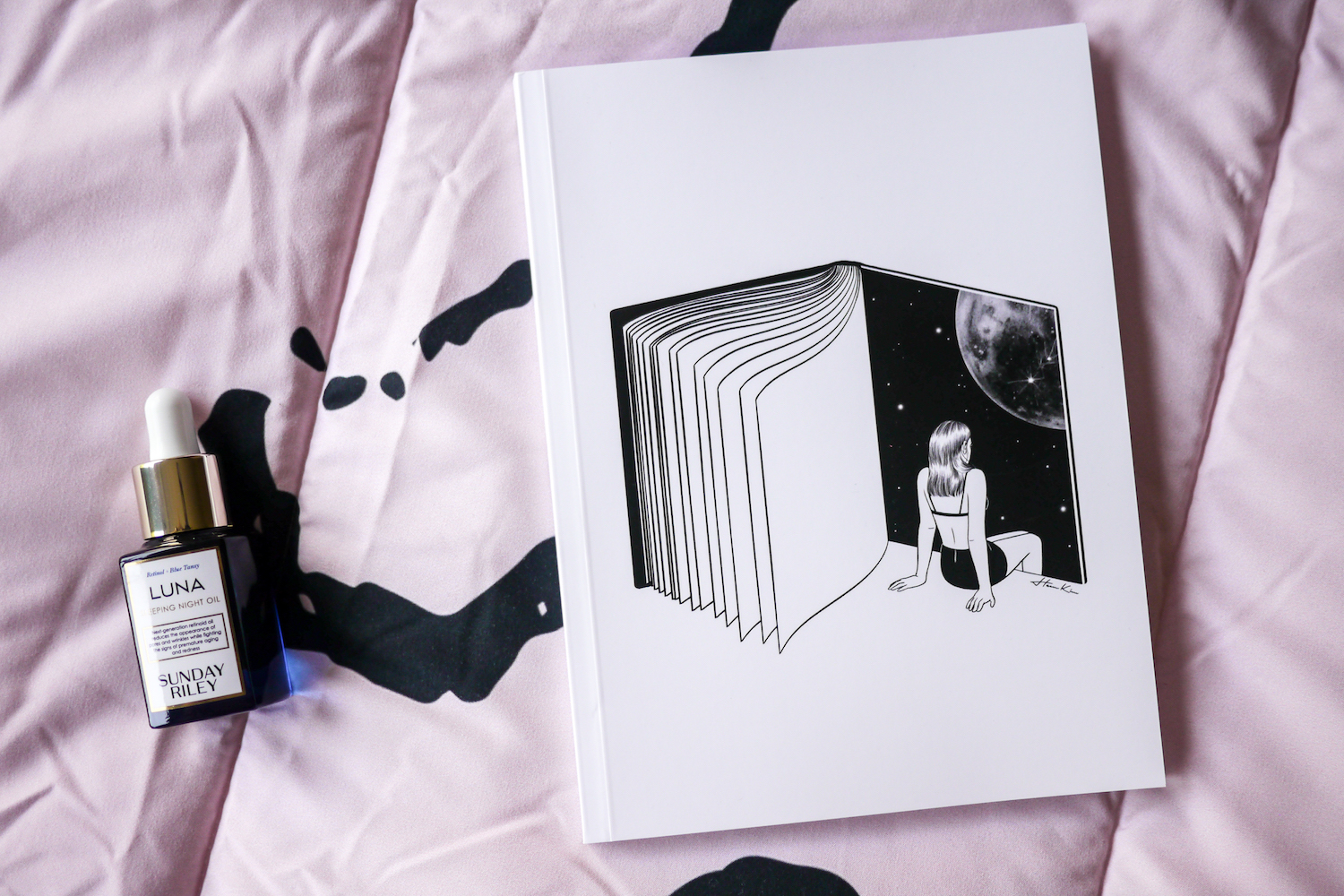 3. Add A Secondary Lighting Source
Fluorescent lighting is your worst enemy, and unfortunately pretty ubiquitous in college housing. String lights and lamps of every shape and size can be found in every style for every budget. Switch off your overhead lights in favor of something softer well before you head to bed to let your body know it's time to prepare for sleep. We're obsessed with mylight.me's dimmable bed lights that lights up when you get out of bed – without disturbing your roommate.
4. Get Off Your Phone
You've probably heard by now that cell phones and tablets emit a certain type of blue light that can inhibit the body's production of melatonin and disrupt crucial REM cycles—yikes. Not only that, but staying plugged in to emails and social media while your brain is trying to wind down isn't a perfect recipe for getting restful sleep. Try to make a habit of putting your phone down at least 30 minutes before bedtime. To help fall asleep, read a book, or instead of tweeting about your day, write about it in a journal.
5. Bring Some Nature In
The addition of any plant to your dorm room will offer mood-boosting benefits, but consider picking a plant that will also help you get a good night's sleep. The experts at plant shop The Sill recommend a Snake Plant (Sansevieria spp.), an easy-to-care-for houseplant touted as one of the best plants for purifying air. What makes the snake plant particularly unique is that unlike other air purifying plants that purify in the morning, the snake plant purifies at night, making it the perfect bedroom plant.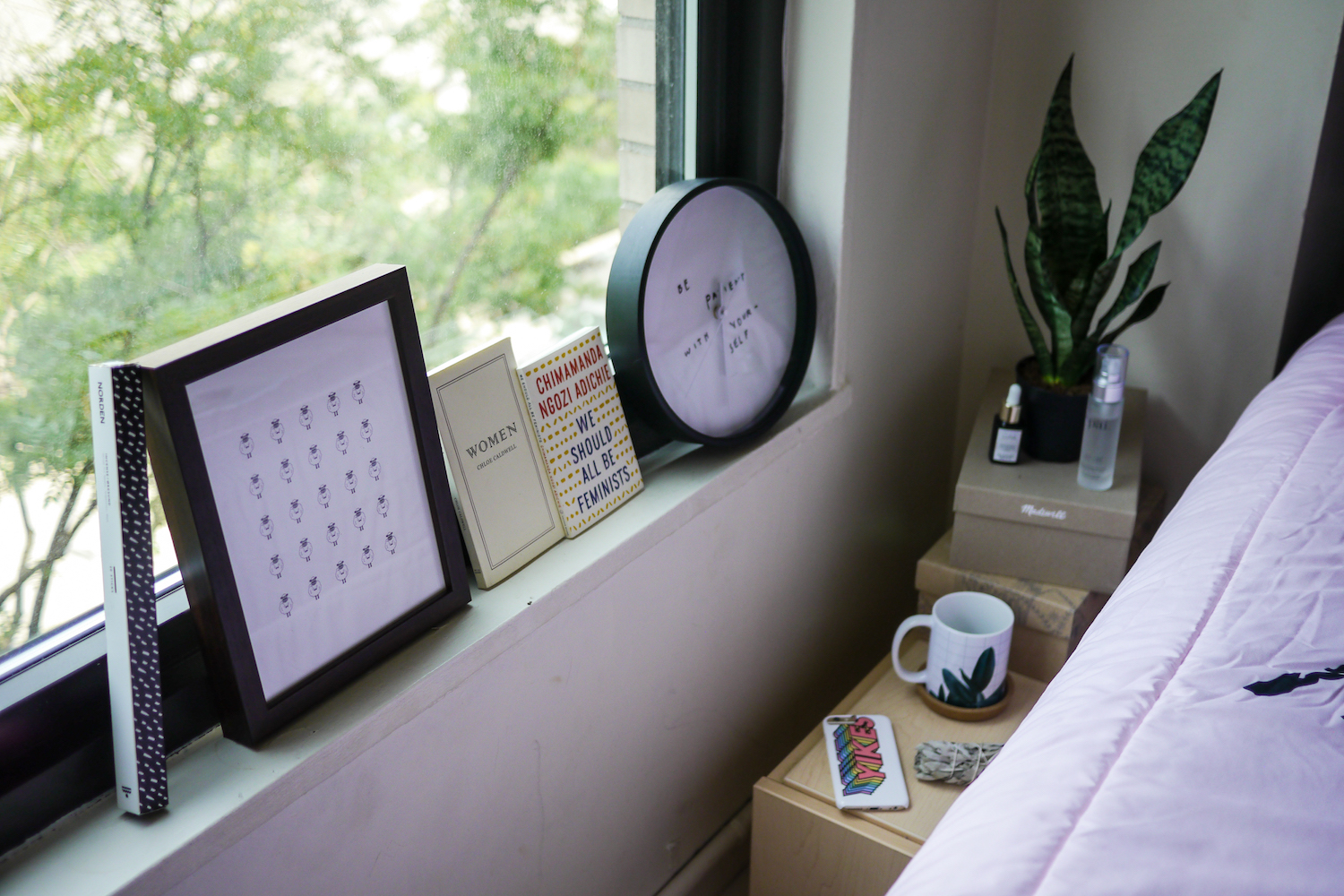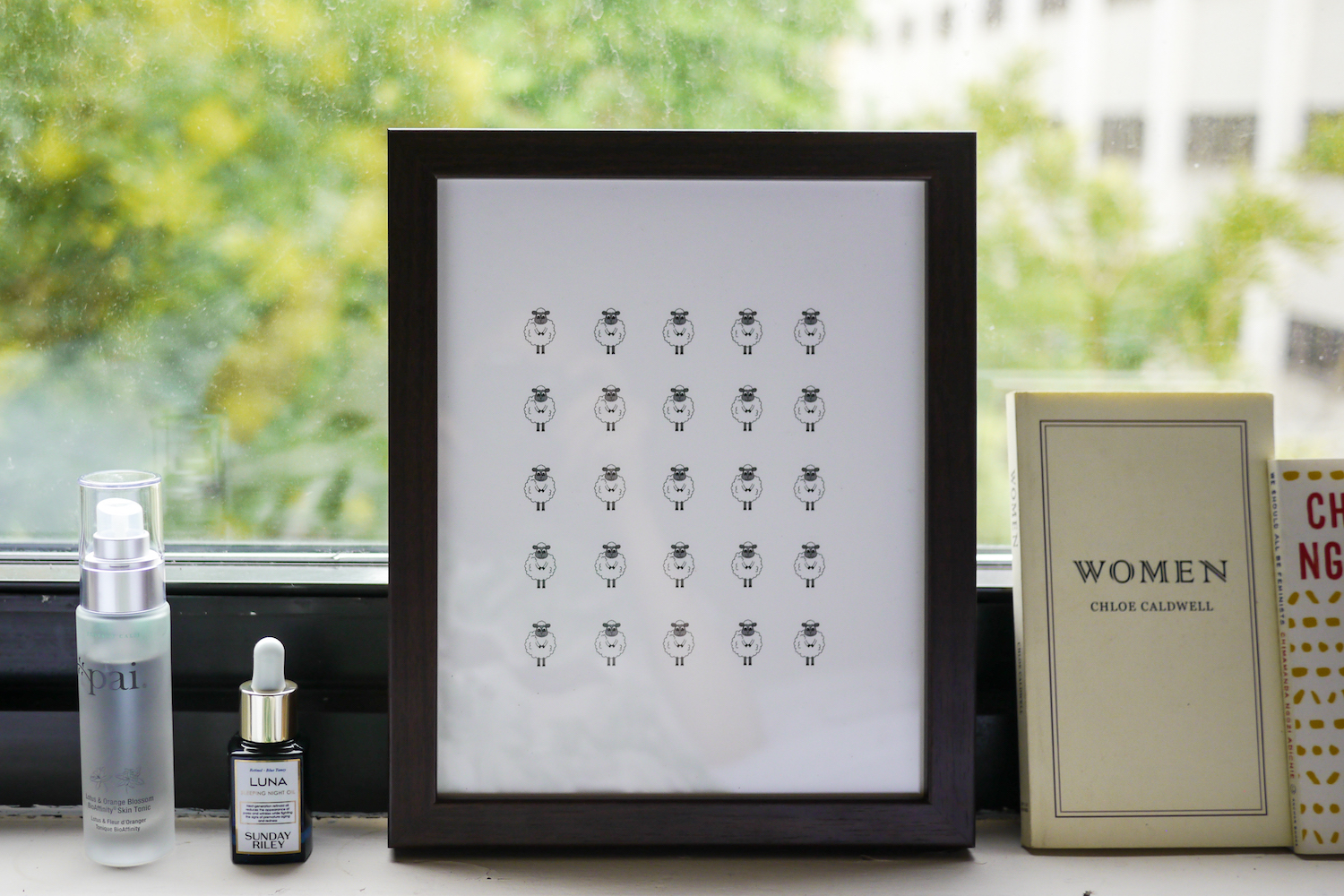 6. Follow A Nightly Beauty Ritual
Prep for sleep with an evening routine that at the very least includes removing the day's makeup. Take it up a notch with a refreshing facial spray, like Pai's Lotus and Orange Blossom BioAffinity Toner and follow with a rich nighttime face oil. Sunday Riley's Luna Sleeping Night Oil contains a powerful blend of ingredients like retinol, blue tansy, and chamomile essential oils that help with everything from uneven skin tone and age spots to acne and fine lines. To fight puffy tired eyes, try covering up with Morihata's Binchotan Charcoal Eye Mask, which is also perfect for blocking out your roommate's light when she's up all night finishing a paper. Combined with a solid night's sleep, taking care of your skin will help you wake up to a glowing, well-rested complexion.
7. Set The Mood
It's hard to fall asleep when all you can smell is your roommate's dirty gym bag, or someone burning Easy Mac in the communal kitchen down the hall…again. Crack a window to let in some fresh air and burn something that smells good. Candles can be a little risky in a dorm, which is why alternatives like incense and smudge sticks are so great. You can find an endless variety of space-cleansing iterations and scents at Otherwild—they even carry this Smokeless Smudge Spray from Captain Blankenship, so you can prep your room for a night of deep, restful sleep even if your smoke detectors are particularly sensitive.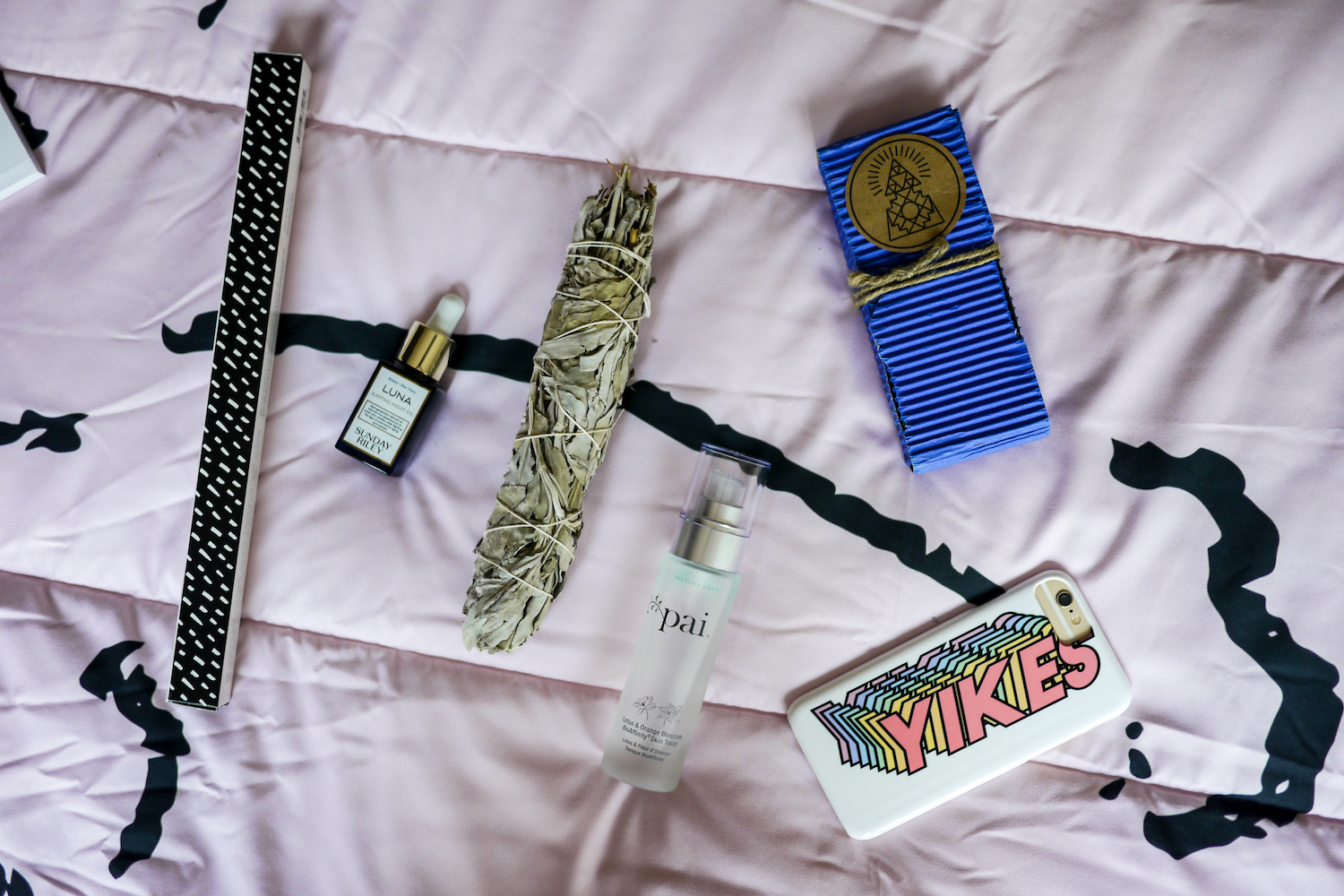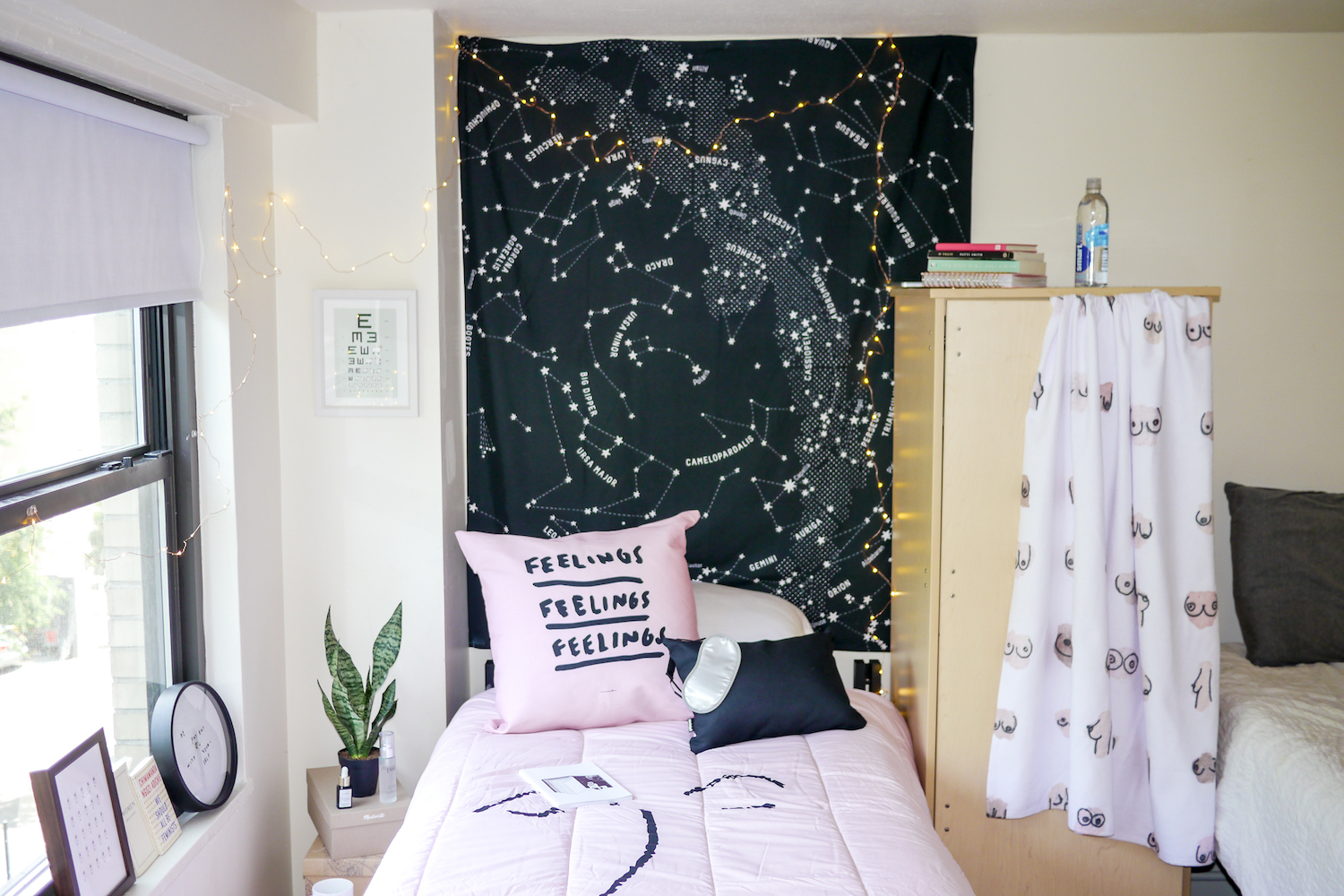 Boobs Beach Towel
by Julia Heffernan
$38.00
Reading Is Dreaming Notebook
Feelings Throw Pillows
83
Portrait Of A Carefree Woman Comforter
Constellation Map Wall Tapestry
Counting Sheep Framed Print