The holidays are upon us which means it's time to gift up!
Finding the perfect gift for your bestie is tough, so we asked some of our favorite cool girls what they're getting their best baes for the holidays. Here, Nikia Phoenix gives us the lowdown on her favorite gifts. Want more? Check out more gift guides here.
Nikia Phoenix is a gorgeous aesthete and multi-hyphenate. The model, actor, blogger, and entrepreneur is the brains behind Black Girl Beautiful and the face of the latest 23 and Me commercial (yes, some of you may know her as Nicole). Intriguing in all of her dynamism, we were thrilled to get a chance to know her a bit better. Taking to her light-drenched Los Angeles home, we kicked it with her as she wrapped some Society6 goodies, caught up on some work, and hung with her bestie. Dive in to learn how she maintains balance in her career, her favorite way to refresh her home for the holidays, plus a sweet Christmas memory.
What inspired you to create Black Girl Beautiful?
I created Black Girl Beautiful because I wanted women of African descent to know that they are loved, worthy, and absolutely amazing. After years of working as a model and blogging about beauty, I realized, like many other influencers of color, just how much money black women spend on beauty products. I felt the need to unite these women with the brands that actually make products that work for us. We have so much individual strength and tremendous buying power and we really need to learn to flex that. I'm here to help black women tap into our universal power.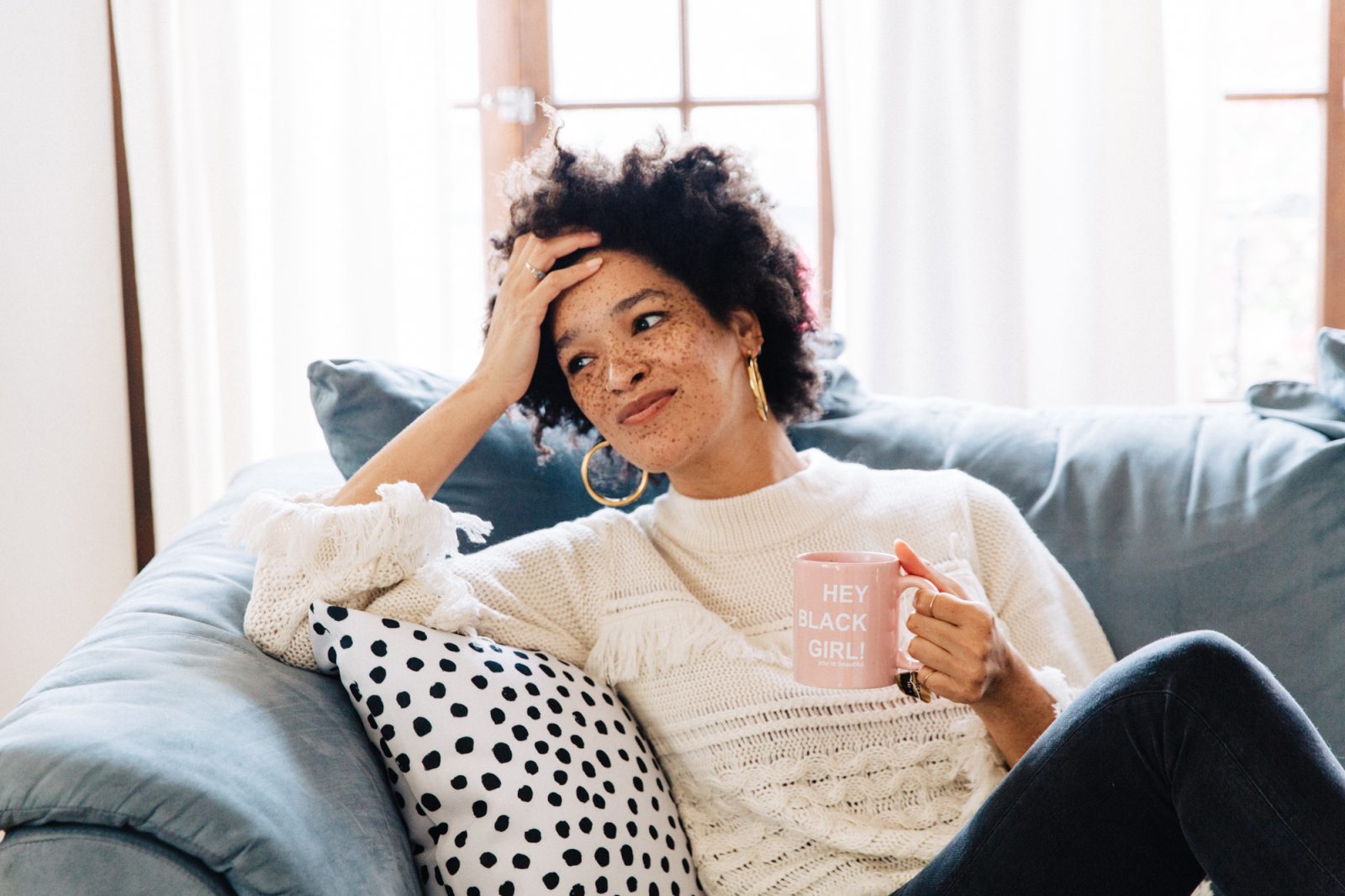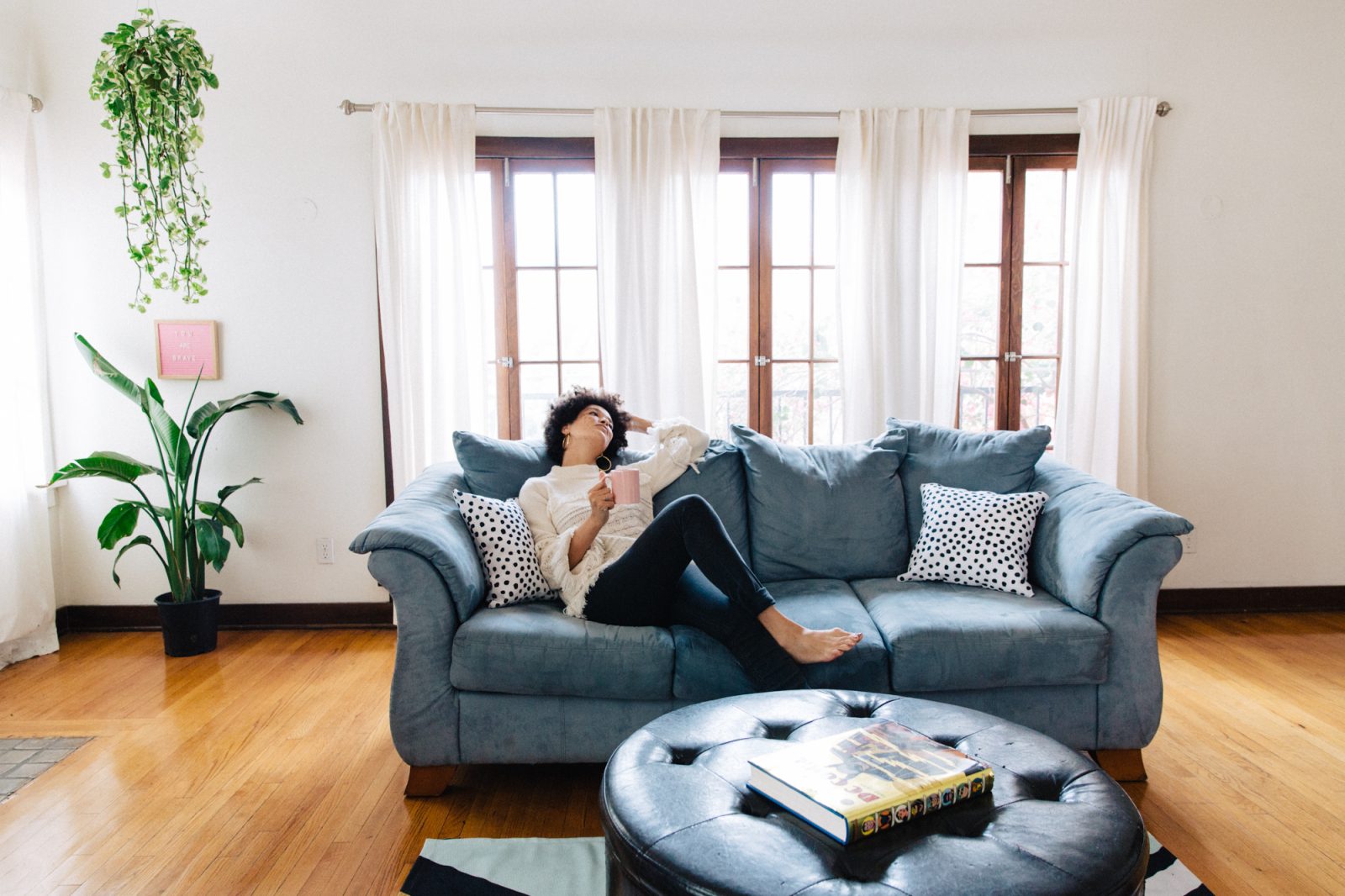 How do you balance having your own platform with being an actor/model?
Oh my! When I stop to think about it, I do juggle a lot, but every little bit of it is me. Modeling is part of what prompted me to start my own platform. I knew I had a voice and needed to express myself, hence the blogging and content creation. One could not exist without the other. I try to take it all in stride, I chose this life and I appreciate all of it.
How would you describe your taste in interior design?
My taste is based on mood and feelings. I enjoy clean, light, and airy, but I also like industrial and rustic. I like spaces that look cozy and lived-in. I love old leather tufted couches with dark wood paneled walls that remind me of the den from my childhood. I also appreciate a modern look with a subtle pop of color. If all else fails, just make sure there's a window and some greenery.
What is your favorite way to refresh your home for the holidays?
Nothing says the holidays for me like garland on the hearth of a fireplace. The look and smell of pine warms a home and can instantly transform your place into a cozy winter wonderland.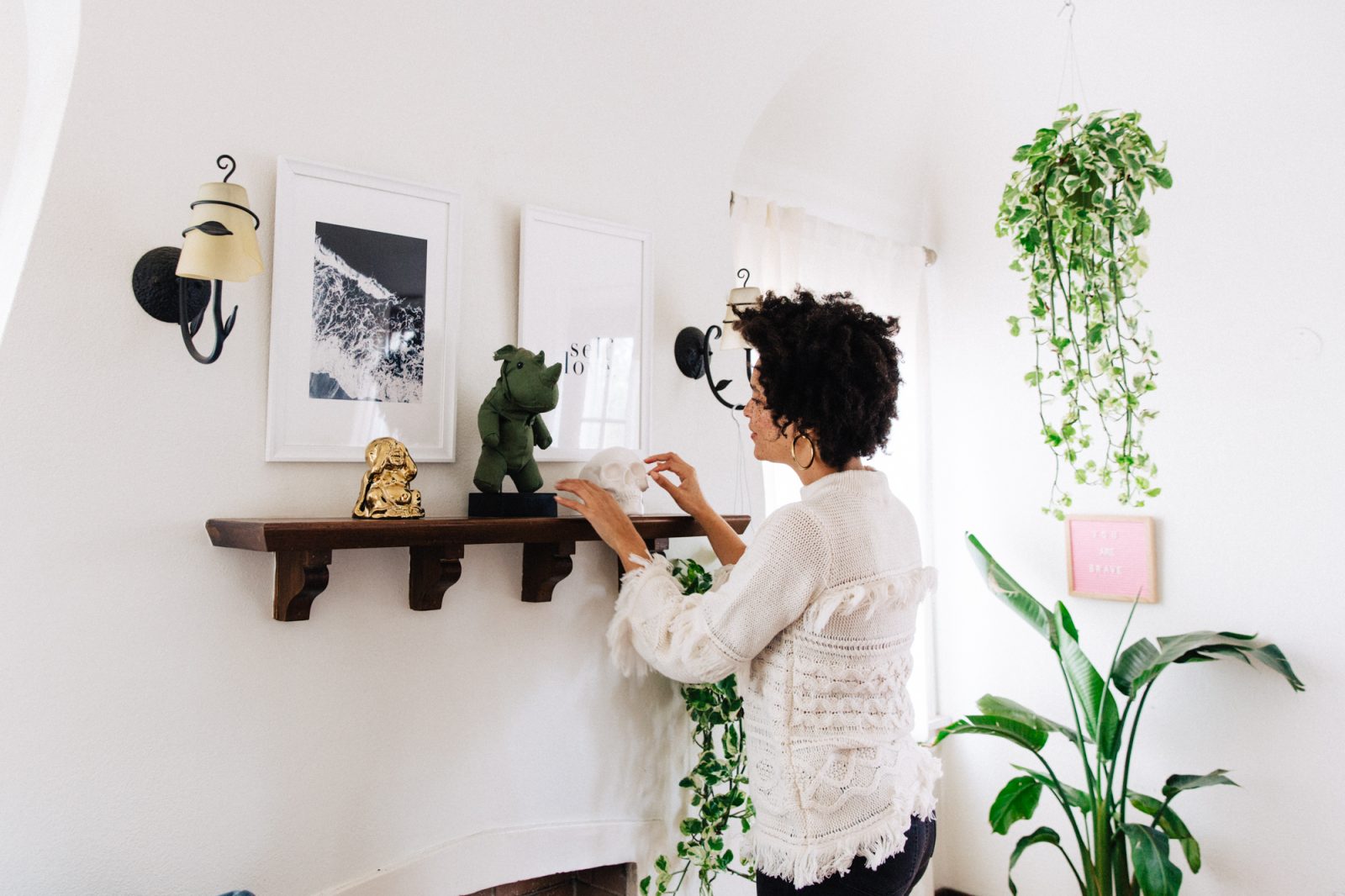 Who is your bestie? What is your relationship like?
My dear friend Shawanna is my kindred spirit. We both share a love for beauty, writing, and art. We can spend hours upon hours going through old magazines or talking about our favorite fashion icons from the 90s. When we get together, there is always so much love. We genuinely believe in one another.
Who is on your holiday gifting list?
My nieces are definitely on my holiday gifting list. They're becoming little women and discovering their own styles. I want to introduce them to things that inspire me that can hopefully inspire them too.
Out of your chosen Society6 offerings, who are you gifting what?
My childhood BFF absolutely has to have the Nasty Woman tee. She's one tough mama and nobody's going to pull one over on her. My nieces will love the Black Cat art. It looks just like my cat and I know they'll think so too. The Diana Ross inspired art piece is Shawanna all day. We literally talk about how much we love Diana's classic movie Mahogany all the time.
What is your favorite holiday memory?
As a kid, I wanted to prove to my naysayer big sister that Santa was real. Next to the tree beside his milk and cookies, I'd leave Mr. Claus a note with a pen and paper so he could write back. I'd wake up on Christmas morning to find half eaten cookies and a sweet note from Santa. "See, sister, I told you he was real," I'd say with a sly grin. Only my mom and my sister knew the truth, but they'd never ruin Christmas for me.
You share quite a bit about your self-care and positive affirmations on your Instagram. What is your favorite way to destress during the busy holiday season?
My favorite way to de-stress during the holidays is to turn on holiday jazz classics and create something delicious in the kitchen – whether it's baking cookies or making eggnog. It doesn't matter if I'm with myself or the kitchen is filled with friends, I slip into my happy place and cook something up with love.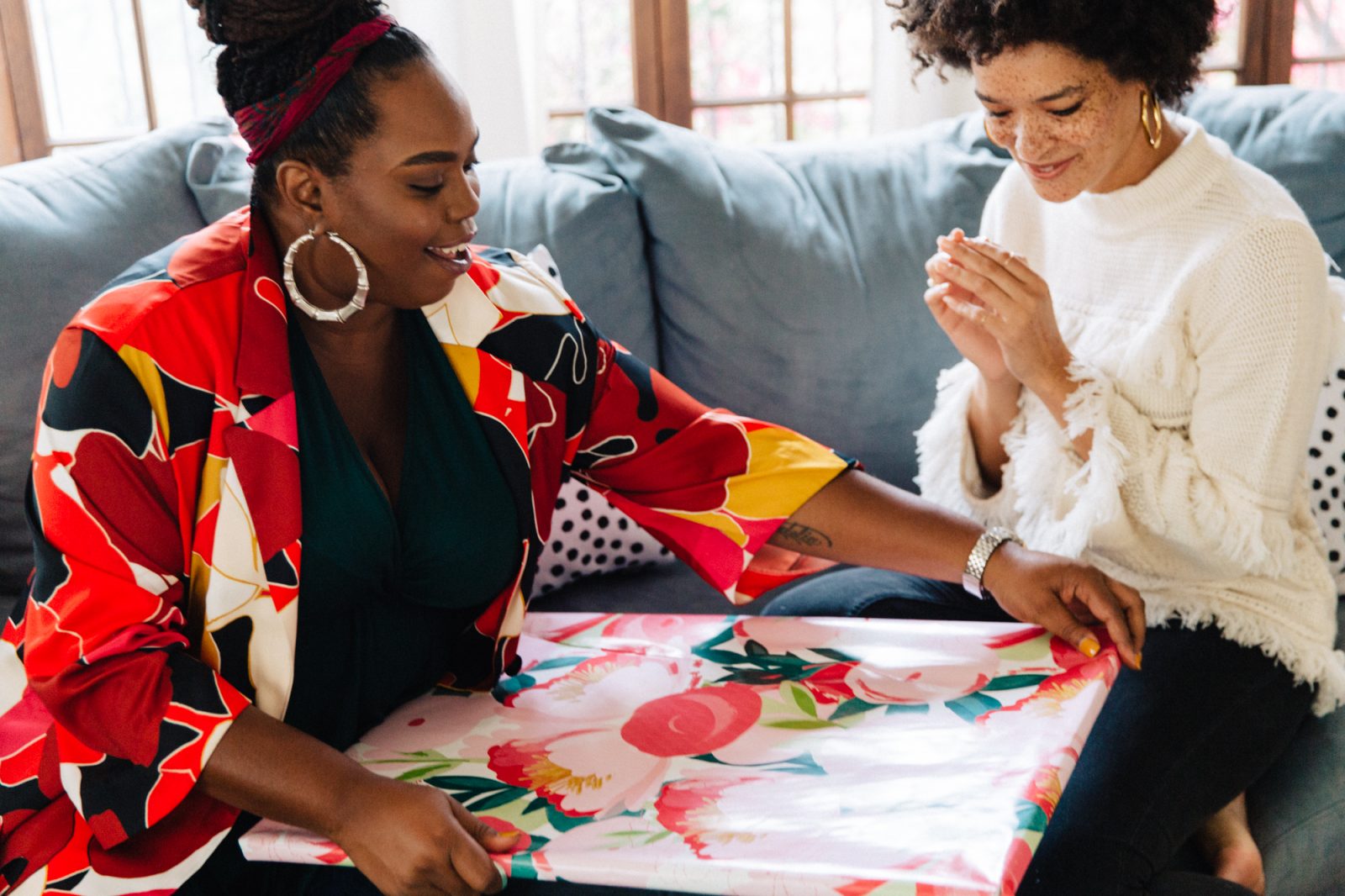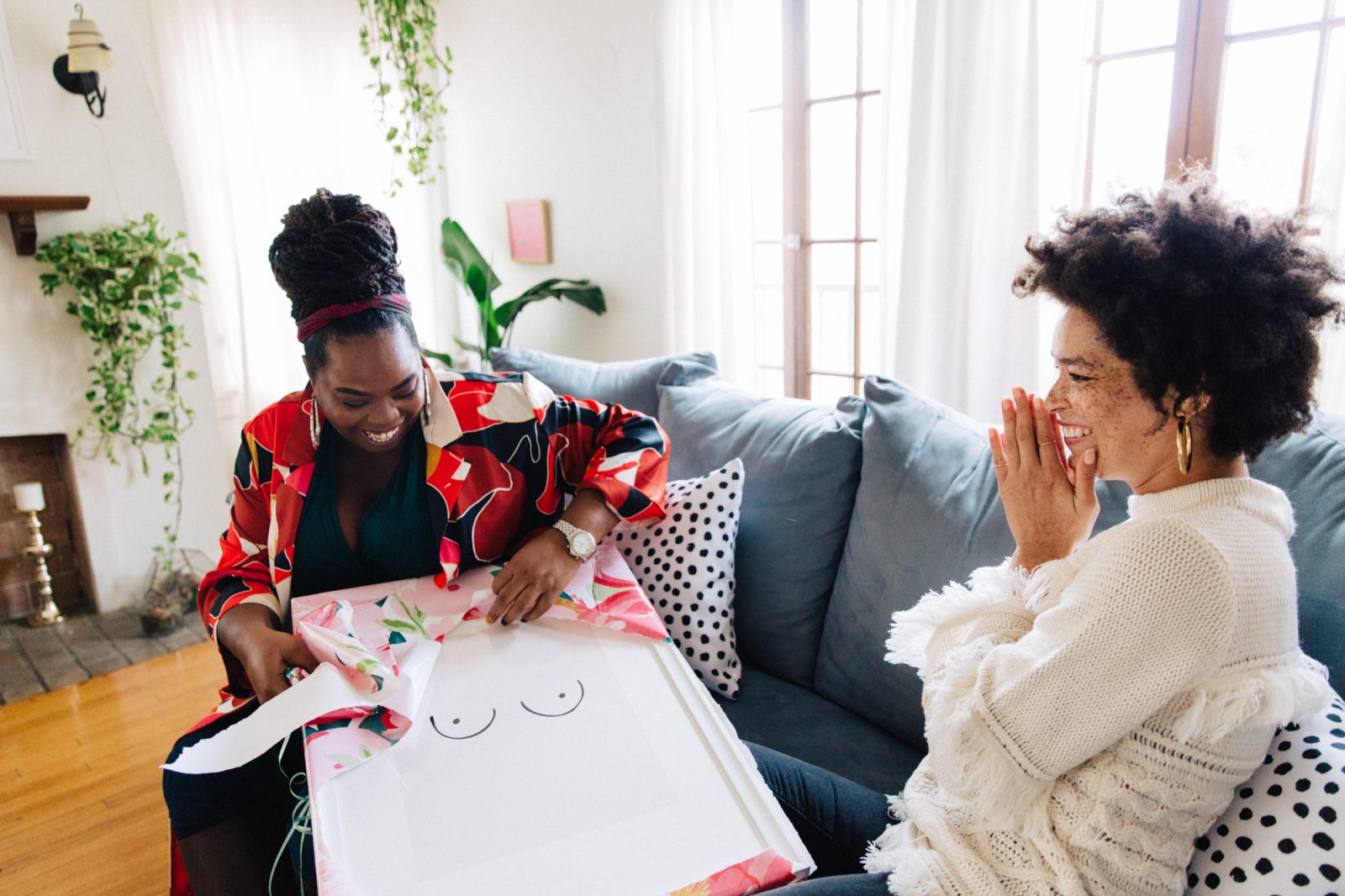 Afro Canvas Print
by Κωνσταντίνος Ρηγούλη
$85.99
Marble And Dogwood iPhone Case
Preppy Brushstroke Throw Pillow
by Charlotte Winter
$29.99
Beverly II Throw Pillow
4917
Indigo Abstract Throw Blanket
Boobs Framed Print
by Natalie Catalina Print Shop
$55.99