Chances are Marfa has been on your radar. 
The desert arts hub rose to fame when artist Donald Judd called resided there in the 70s and now boasts a thriving community of artists and locals. Photographer Hannah Koehler recently took a trip there with her friends (and locals) Ashlie Adams and Sage Keith and captured that distinct Marfa style.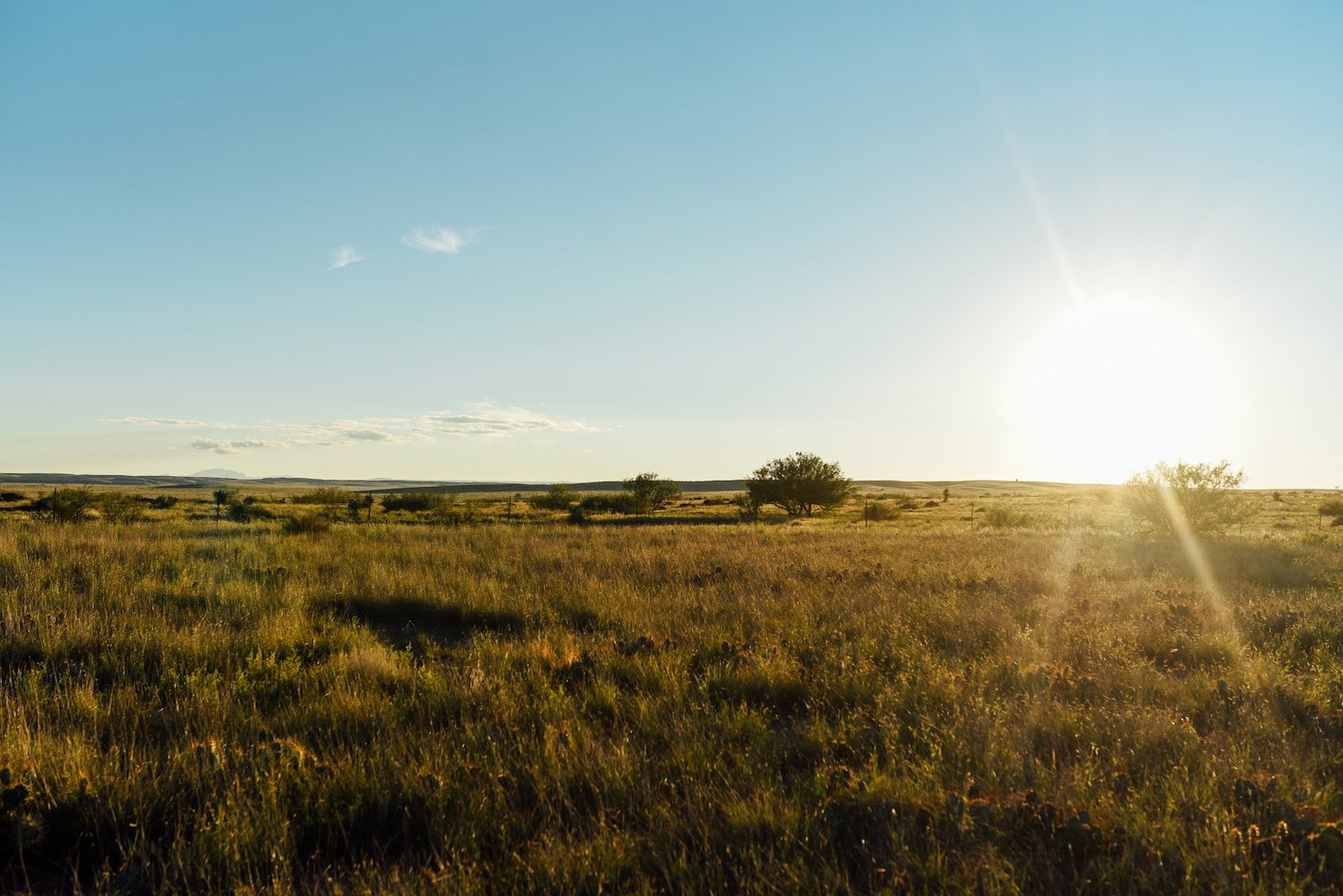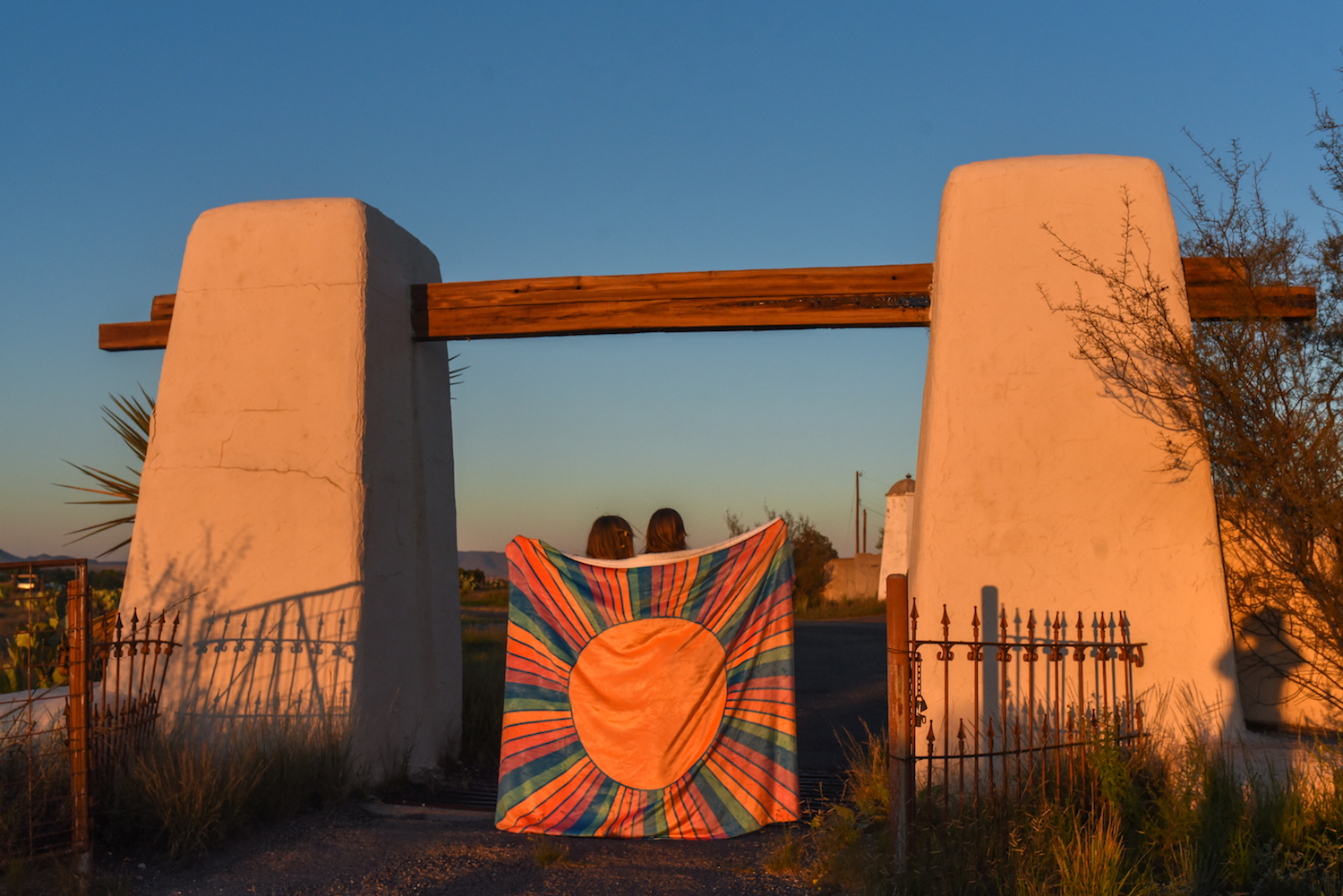 It's an experience pulling into Marfa as the sun sets after a full day of driving. You can't help but be blown away by the colors and the vast, empty skyline. It's calming to watch the desert sky morph from cool turquoise to blue greens and purples, light pink and "orange-crush" filling the whole horizon until the sun sets and it gets dark, really dark, the way only small towns can.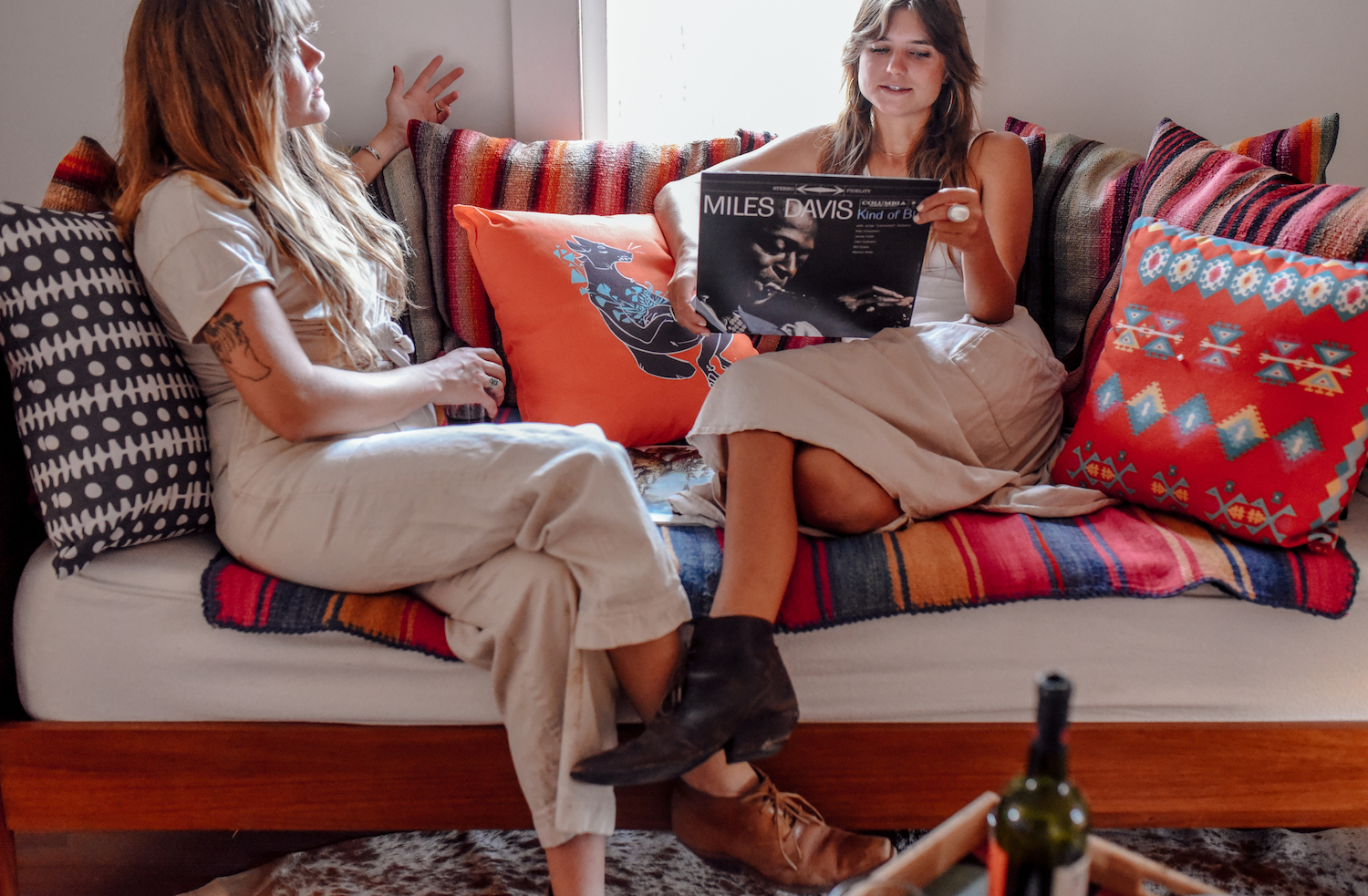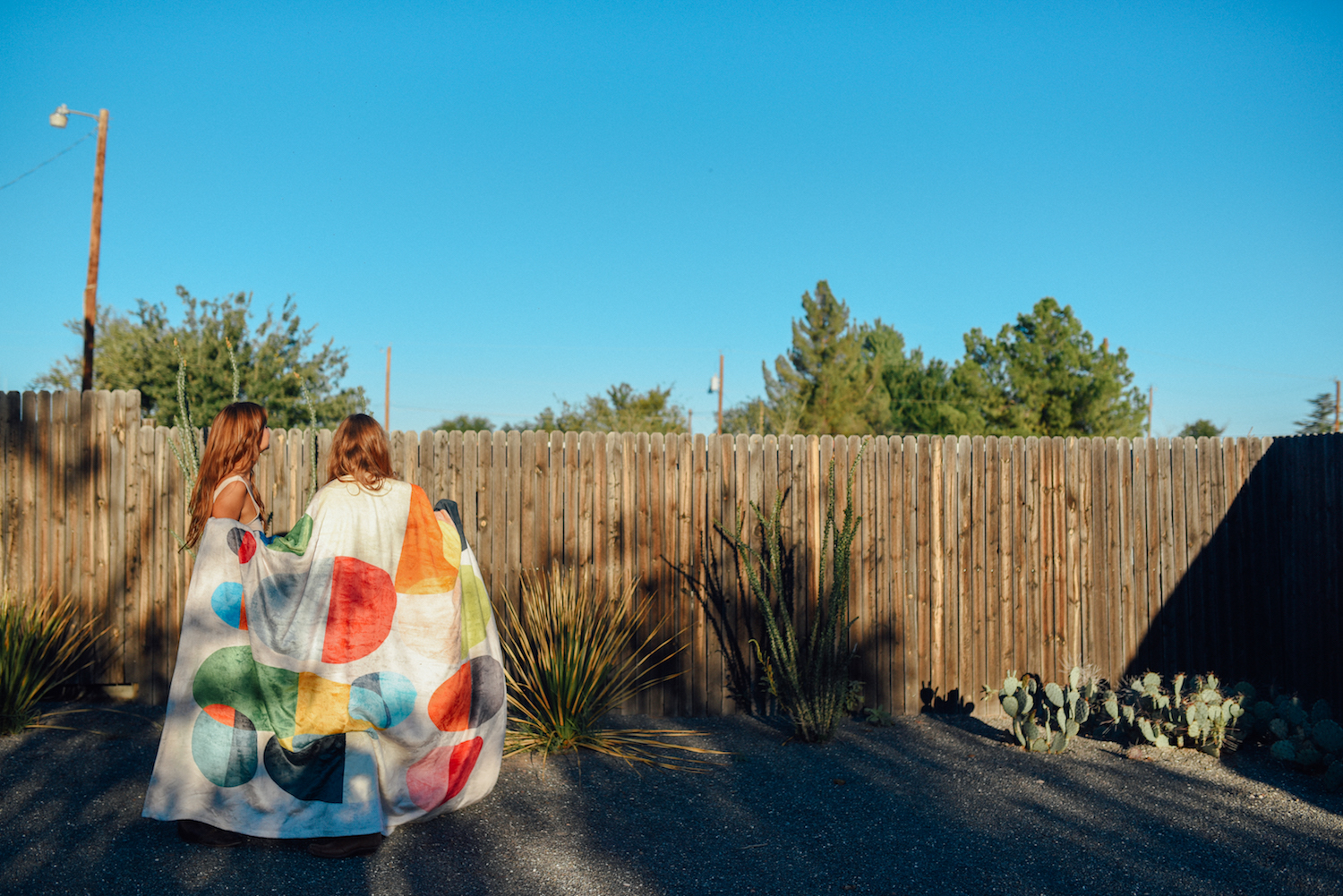 If you've heard of Marfa you know that it's a unique small town in Texas near the border of Mexico, which has been considered a worldwide art destination since artist Donald Judd made it his home in 1979. But the art of Marfa predates the compounds, galleries and hotels of today. It's unique in the beauty of the Trans Pecos desert and the remaining culture of the town's earliest inhabitants. Young people and artists from all over the country and the world find Marfa to be a getaway from city life. It's considered a place to find community and a slower pace to focus on personal projects and work.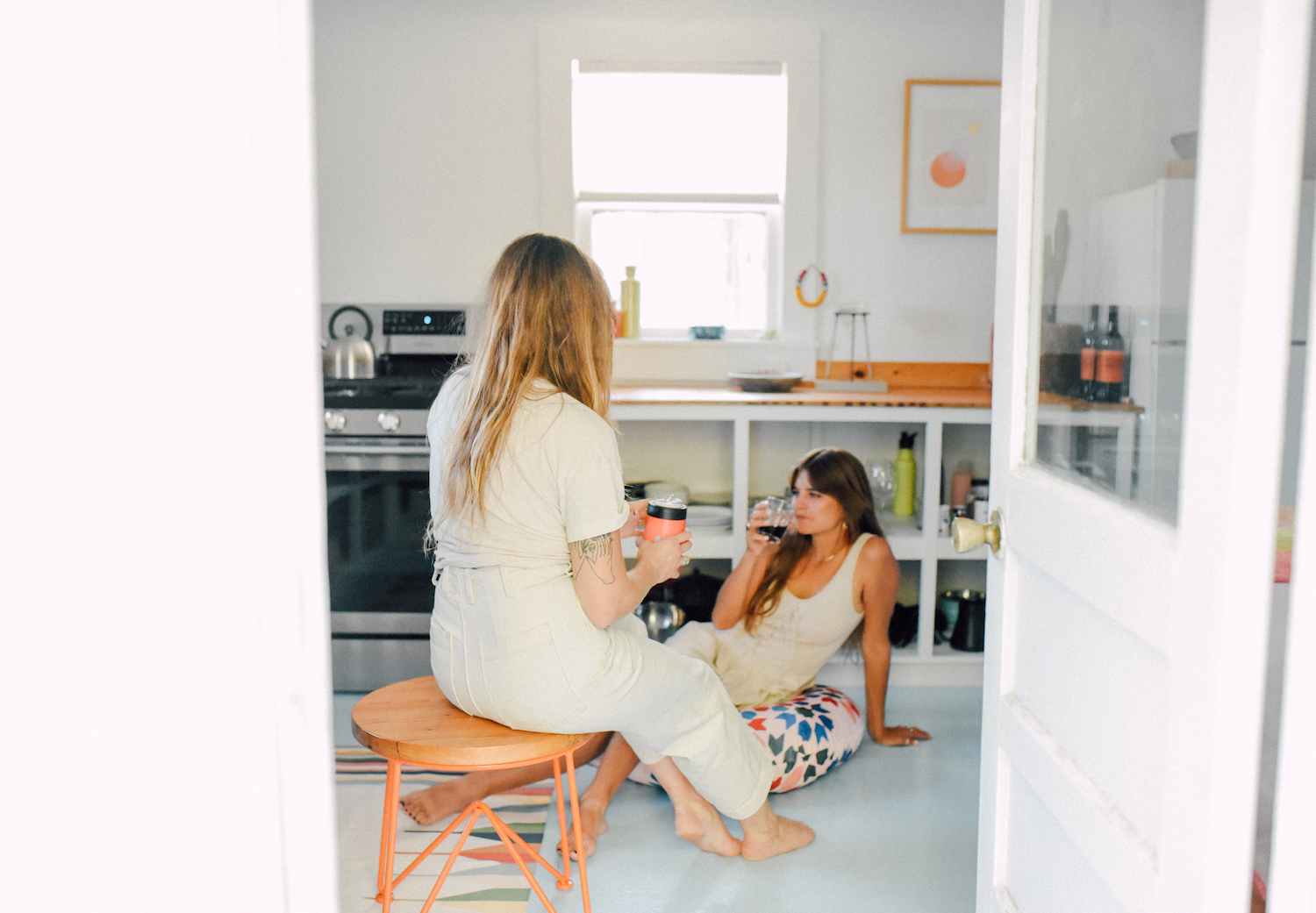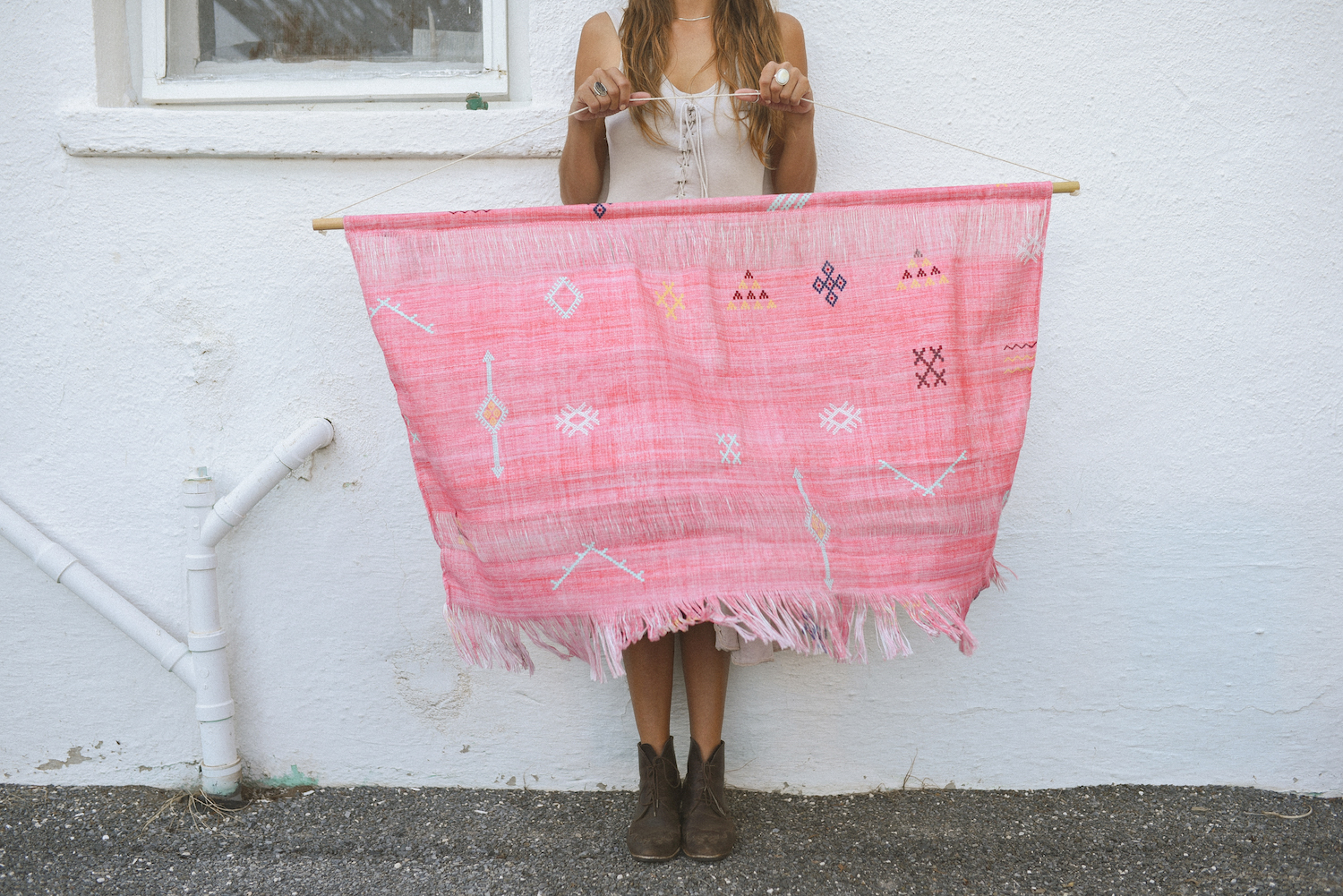 I love walking around the neighborhoods, and it's a common Marfa activity whether you are trying to walk somewhere in particular, or are just a visiting explorer. You'll see a mix of artsy new-build homes, adobes expensively refurbished and filled with big-name art, simple aging apartments, ranch homes, trailers and adobes so crumbled that walls and ceilings are open to the air, although they are sometimes still inhabited. With all this variety, many people stick to decorating with a light color palette, whitewashing their exteriors and decorating minimally with some cacti or wildflowers outside the house and a good chair and old coffee can by the door for hanging out.
I've been very inspired by the living spaces in the homes of my friends from Marfa and have found myself copying a little "Marfa style" in my own life whether it's through sparse decor, elements of nature, things that I myself have made or acquiring pieces made by artists I know and want to support. Topo Chico is the non-alcoholic beverage of choice in Marfa, as in many places around Texas… so empty Topo Chico bottles often find themselves turned into a flower vase.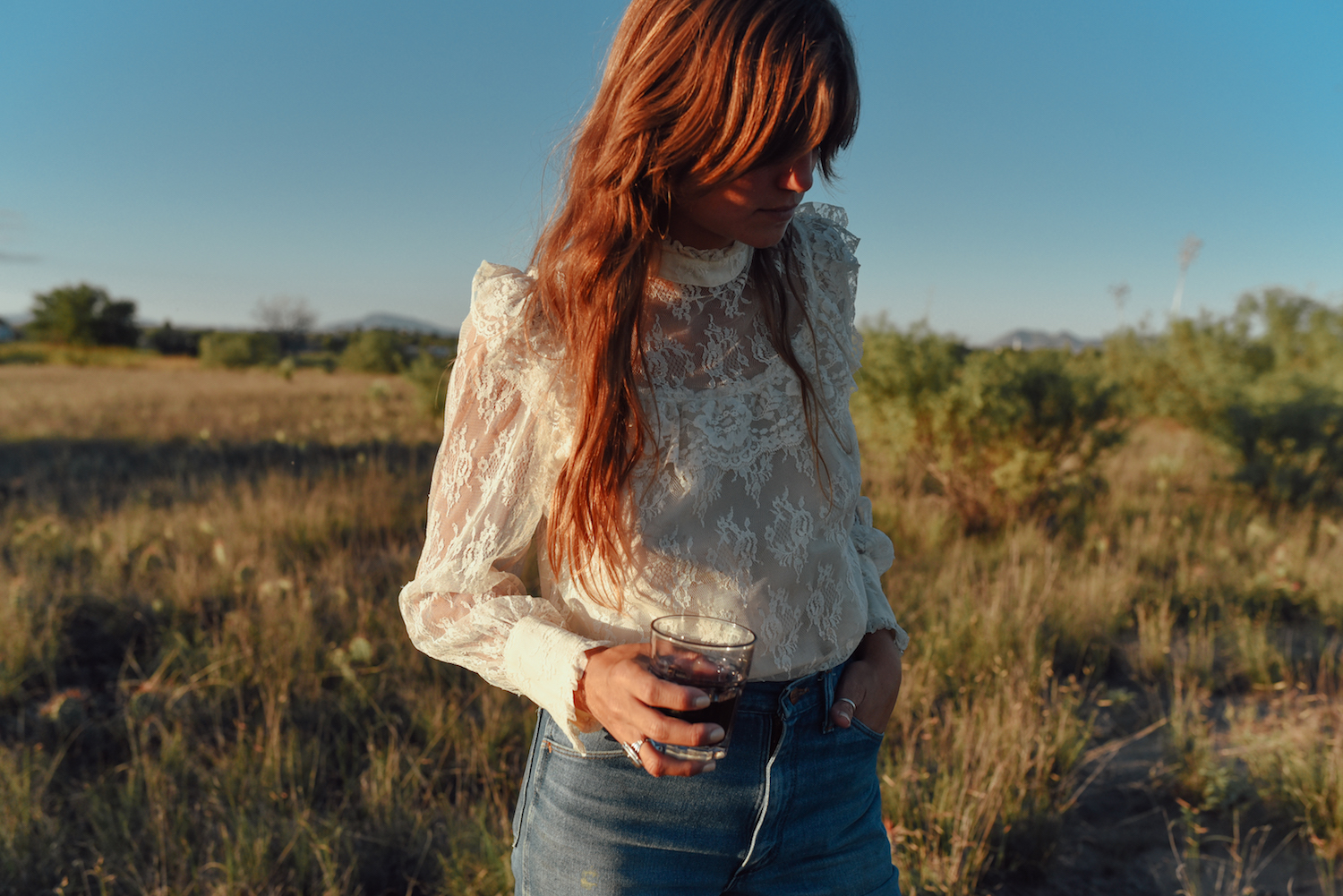 In local fashion as well, minimalist design ideas translate themselves into clean, light color palettes and simple lines. Locals tend to dress in a way that makes sense for an active life in the desert—lots of overalls and jumpers and sturdy denim. Also appreciated is good thrifted vintage and pieces of fashion designed by local artists. Marfa supports its own artists and makers.
For those lucky enough to visit even for a day or two, you'll probably find that Marfa style has rubbed off on you long after you drive away.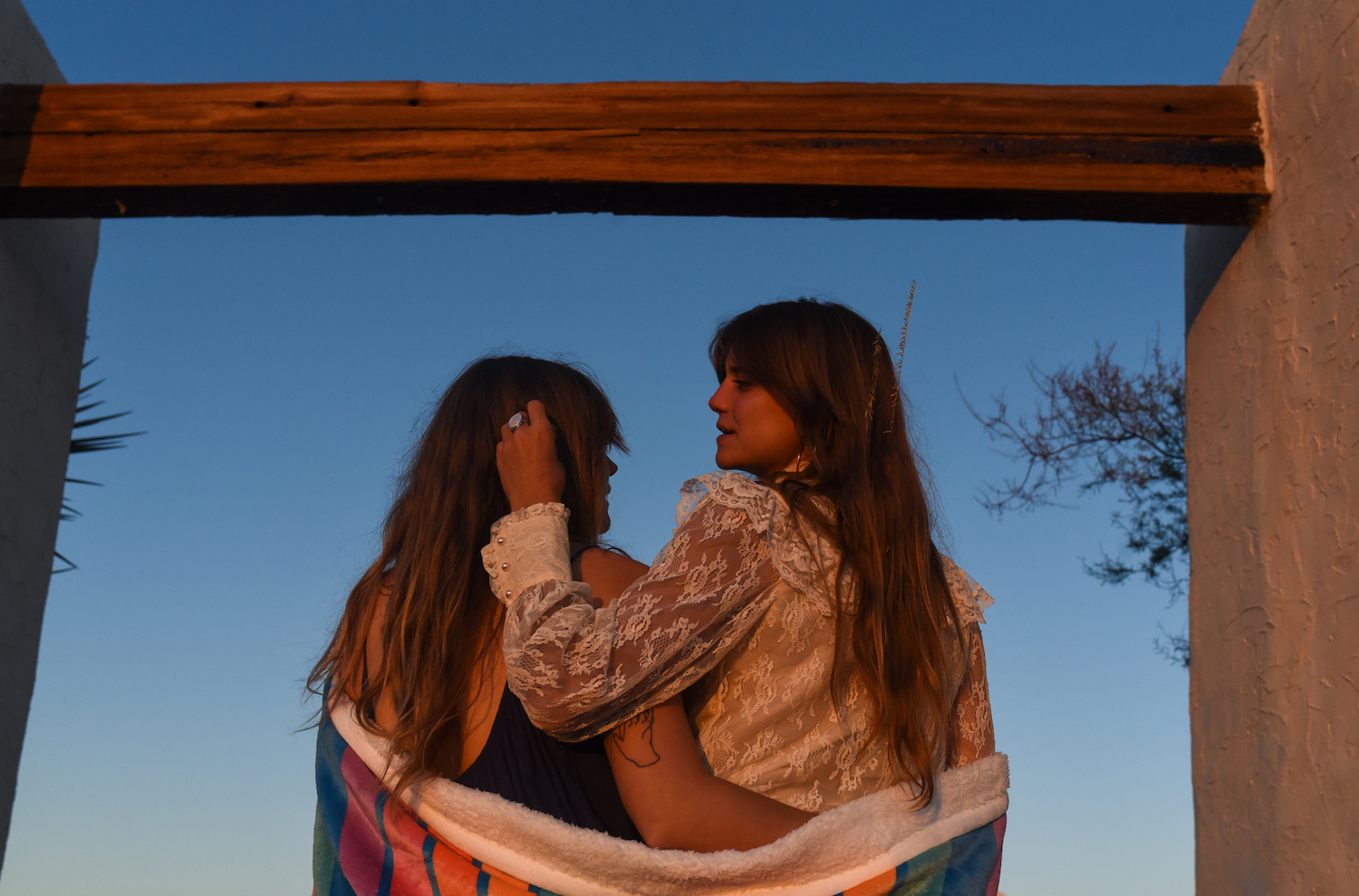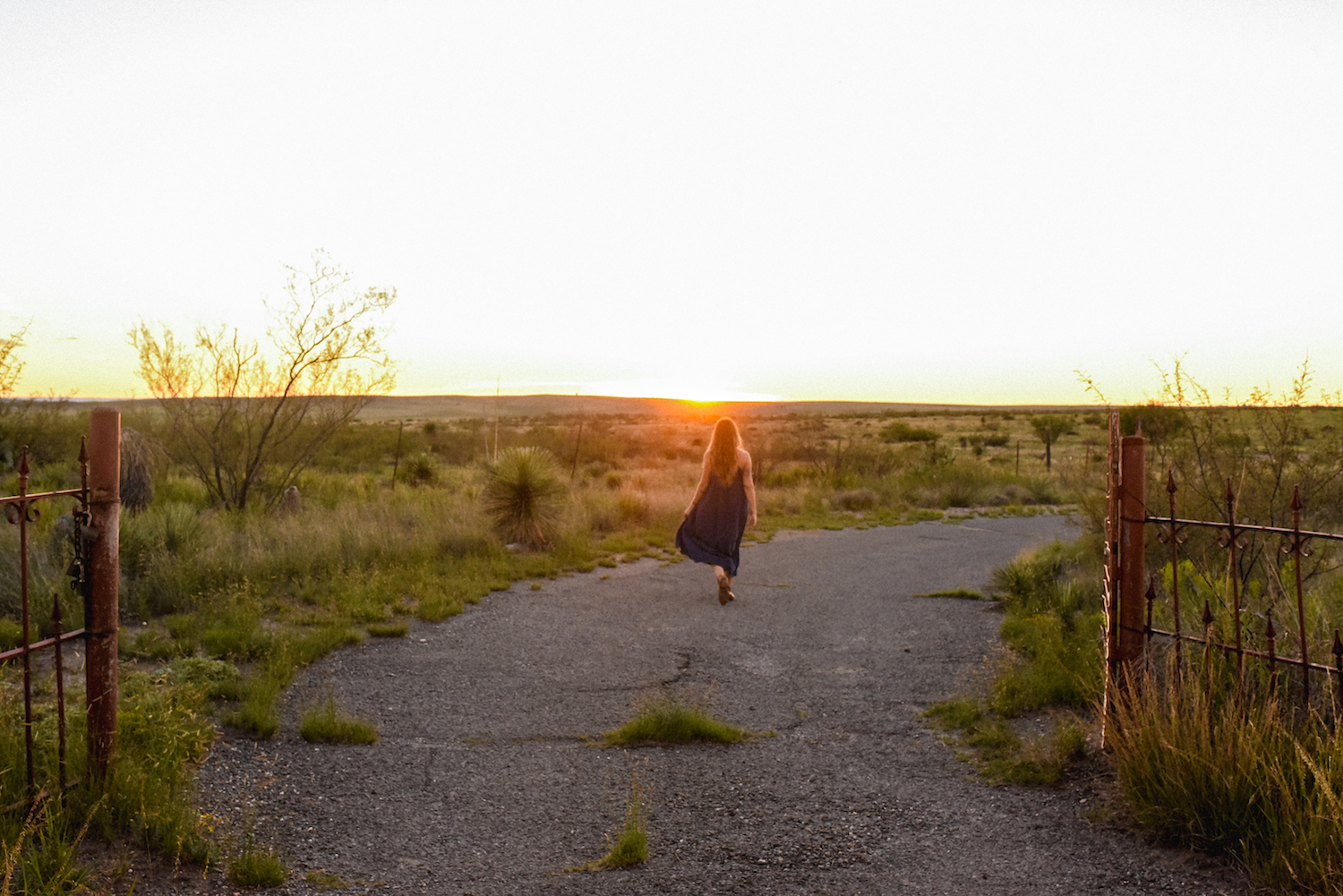 Sunshine State Throw Blanket
dot and stripe Throw Pillow
by holli zollinger
$39.99
Rodeo Riders Framed Art Print
by Canada Science & Tech Museums Foundation
$85.99
Jagged little pills Throw Blanket
ADOBO GARDEN OCHRE Rectangular Pillow
by holli zollinger
$36.99
Colorful Decoration Wall Hanging
by Coco's abstractions
$69.00
palm, chrysanthemums & orchids Art Print
by ASHLEY TAYLOR PRINTS
$22.99
Cactus Silk Pattern in Pink Wall Hanging
• terra 001 • Framed Art Print
Stolen Faces Rectangular Pillow
by Mind Over Pattern
$36.99
Desert Sunset Wall Tapestry
by Ann Hudec - Modern Travel Photography
$44.99
Shape Study IV Serving Tray
by Alisa Galitsyna
$49.00
Right Now Carry-All Pouch