Whether you live on the grid or prefer to spend your time offline, social media is an inescapable part of today's world.
As an artist, it's important to balance sharing the story behind your work and practice and reeling in those sales. Here, top selling artist Amber Vittoria—who boasts upwards of 70k Instagram followers—shares a few of her tips for navigating the social media landscape like a pro.
How much or how little to share on social media as an artist can be an art form within itself. My rule of thumb is to adhere to your personality; if you love to share process, ideas, thoughts and influences to your work, you should share all of it. Though, if you are one to keep your process private, that is okay too! Below are a few approaches I love to use on Instagram:
1. Add a Bit of Insight in the Body Copy
Beyond the title of the piece, I sometimes like to share a few abbreviated thoughts on what inspired the concept of the illustration.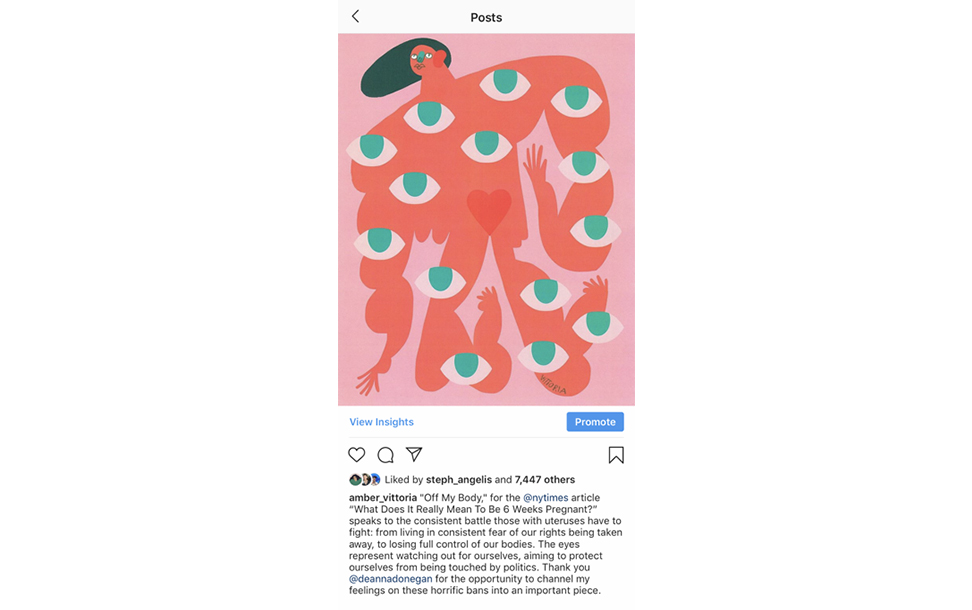 2. Share Your Feelings!
When a project launches, I tend to share a few videos and photos on Stories of the final artwork in situation. I aim to be authentic in my reactions to seeing my work. Sharing my natural excitement helps translate who I am as an artist and person online.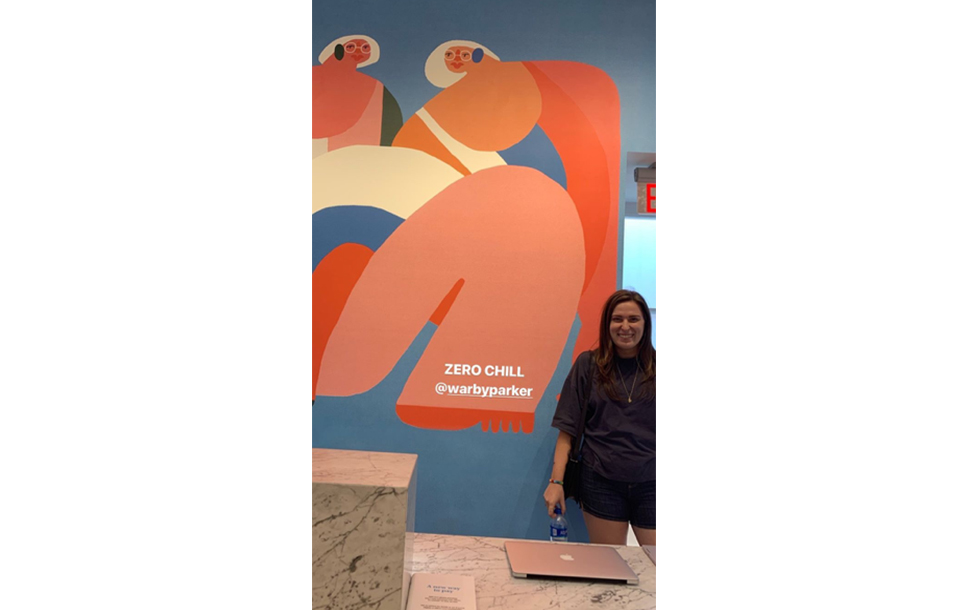 3. Post When You Feel It's Appropriate
At times I've shared multiple pieces in a day, and at others I've only shared 1-2 pieces a week. Try not to feel pressure to post at a consistent rate. When you have work to share, share it; when you don't, not sharing is okay too.
4. On Sharing Aspects of Your Life
In this regard, I aim to only show elements of my life that inspire my work. Whether it is snapshots of my studio/apartment, travel videos or events; I curate what I share to revolve around my work. With that said, other artists I follow share a bit more, which is amazing. Trust your instincts on this one.
5. Selling Through Instagram
I love to have "flash sales" on Instagram on original pieces. This creates an amazing opportunity to connect with those buying your art. In regards to transacting, I use platforms like Zelle or Paypal, to protect both parties.