Brook Power is a model, mother, and artist.
Known for her au naturel beauty, quirky sense of humor, and gorgeous collages, Power is a joy to know and a pleasure to be around. Heading to her gorgeous home nestled in Los Angeles, we got a chance to take a look into her world – which is gorgeous, colorful, and a touch retro. As a new mama settling into her version of domesticity, we couldn't wait to chat with her about how she is celebrating the holidays this year, see how she styles her Society6 goods, and get to know her bestie, Meredith Ambruso. Oh yeah and she has some pretty good gifting ideas for this holiday season!
You make gorgeous collages that you will often share to social media. What inspires and informs your artwork?
I love creating little idealistic worlds that twist reality. My goal is to create a window into a dimension where your imagination can run with what I've started. I love fun art.
What has been your favorite aspect of motherhood so far?
Introducing baby boy to new things – every little thing seems magical to him. I'll just show him an ant and he will be amazed and wide eyed with total delight at seeing and learning something new. It really reminds you how amazing our world is and how much of it we take for granted.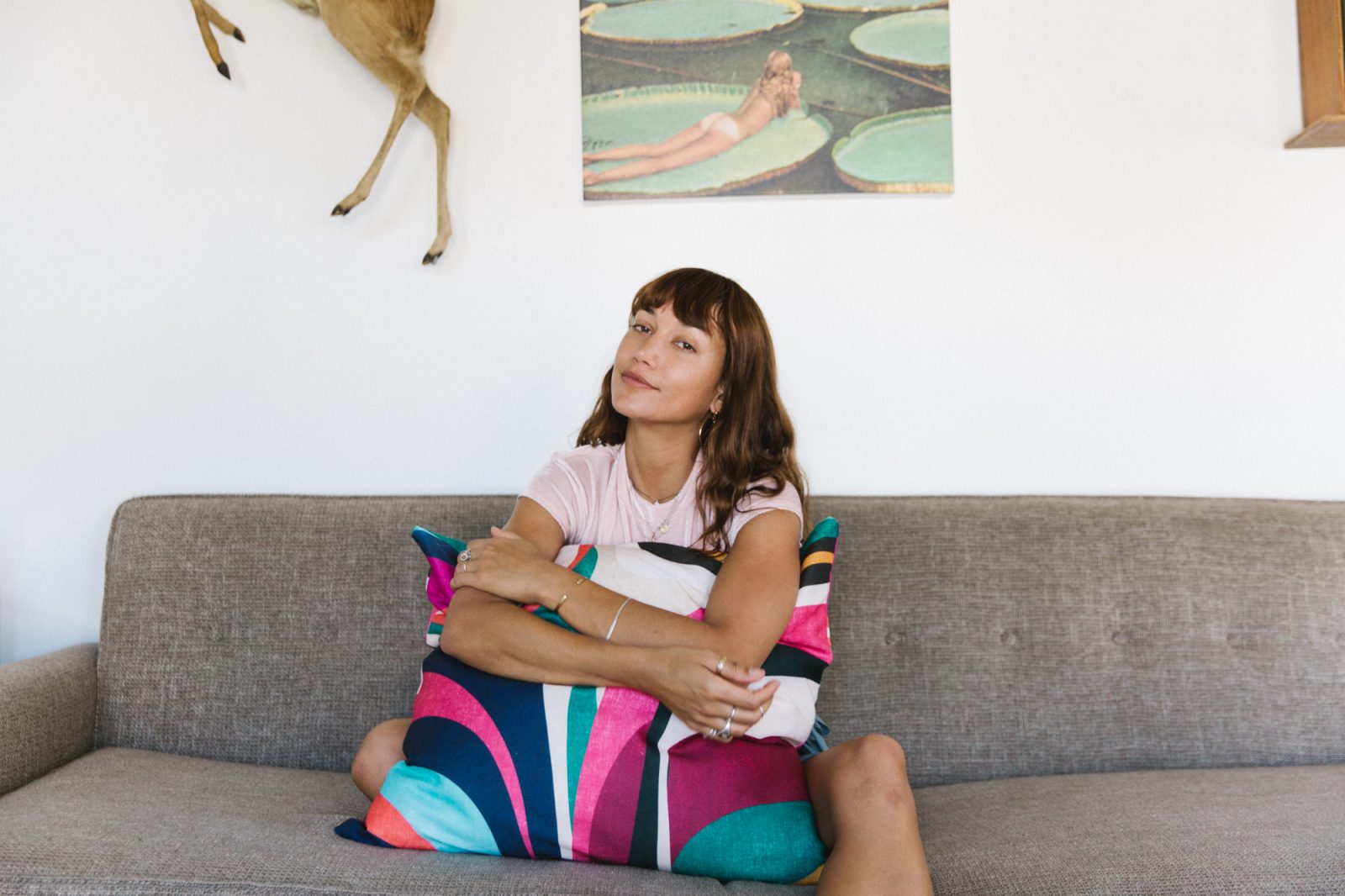 As a new mother, how do you keep your decor elevated yet baby-friendly?
I literally have elevated everything up high and out of reach of his grasping little hands. I also have definitely minimized my decor – it just keeps things easier to clean and safer for my little dude.
What are you most excited for in the upcoming holiday season?
I can't wait for Thanksgiving! It is such a great holiday where everyone participates for no other reason than giving each other joy. I'm mostly just looking forward to it being cool outside so I can enjoy nature again.
Who's your bestie? What is your relationship like?
Meredith. We just love so many of the same things. Surfing, coffee drinking, museums, flowers, nature walks, dogs, babies… We share a similar aesthetic on many things and also both value kindness more than anything. I think sharing values is a key aspect of a bestie hehe.
Who is on your holiday gifting list?
Hubby, baby boy, mom, sisters, brothers, cousins, besties. I don't get stressed about it though, if I see something that reminds me of them then I gift it. So everyone might not get a gift every year ha, but we don't care—that's not the most important thing for us.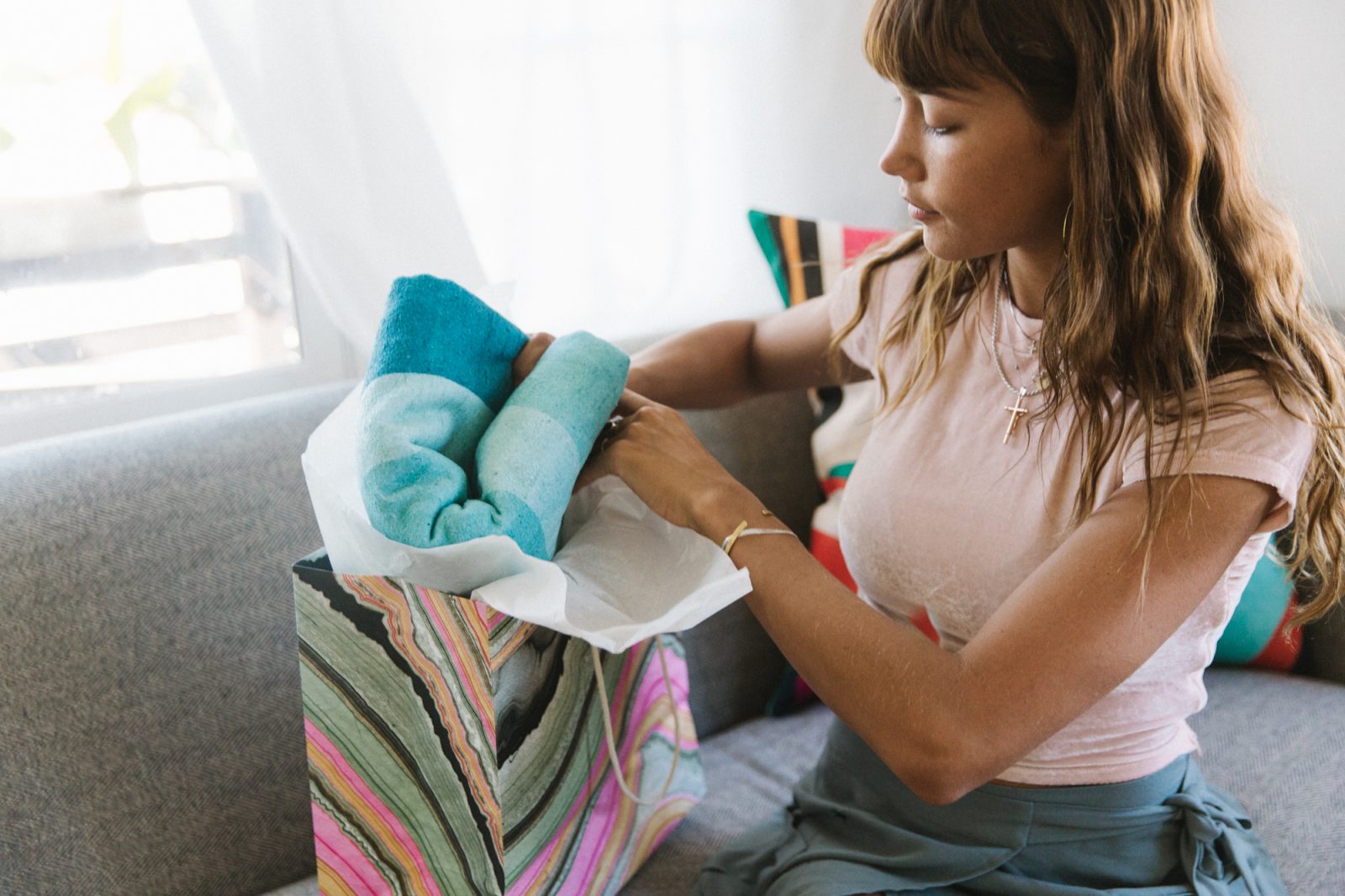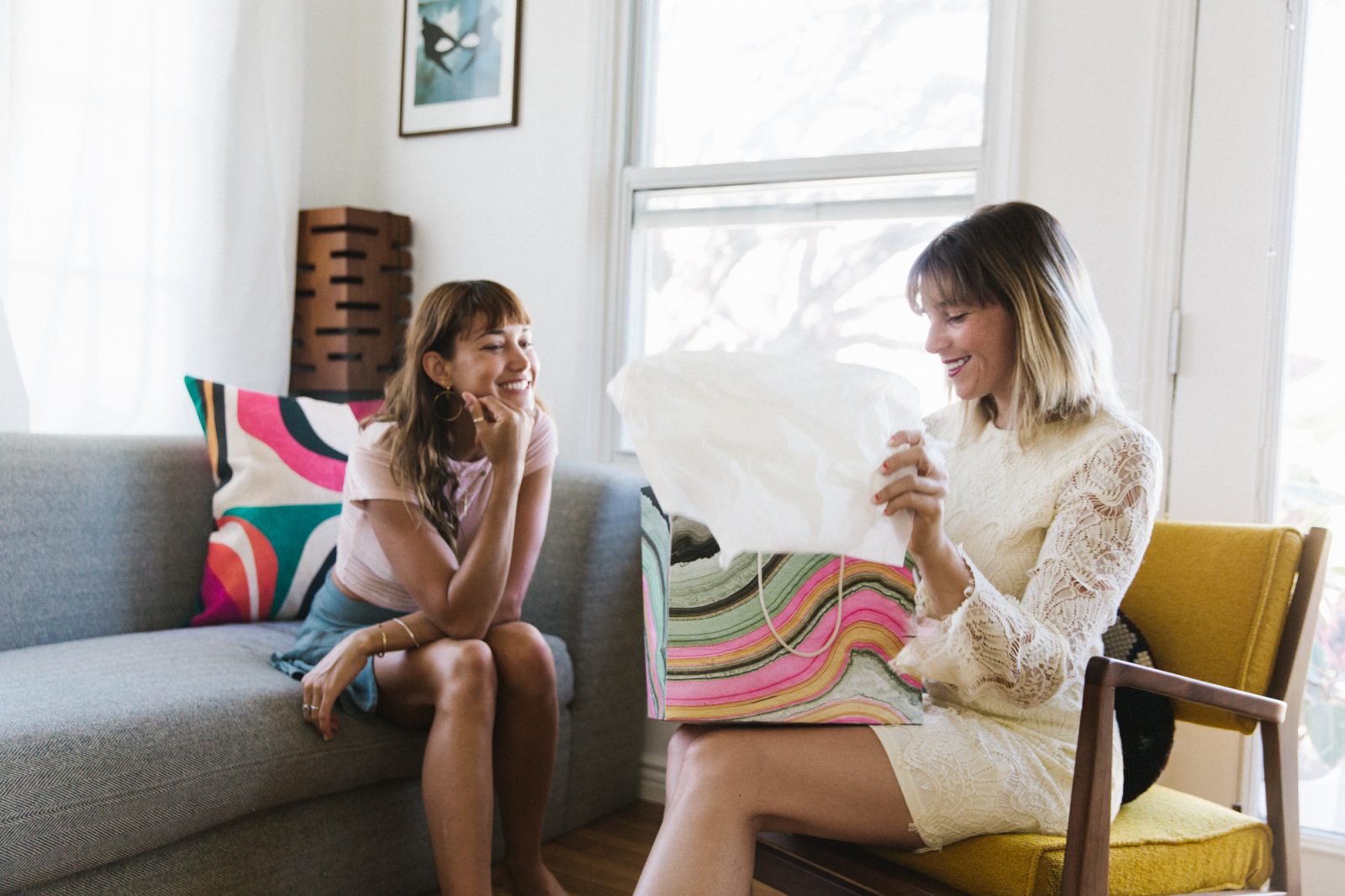 Out of your chosen Society6 offerings, who are you gifting what?
Meredith is getting the beach towel. My cousin, who loves pink, is getting a backpack. My mom is getting curtains and my teenage sister is getting a wall tapestry!
What's your favorite part about Southern California in the winter?
I have a house near the Los Angeles/Ventura County line and it's right by a national park. I love riding my horse through the mountain trails in the winter. Sometimes the fog rolls in super thick around sunset and the coyotes howl to find each other through it. It's so beautiful and eerie.
Describe your most memorable Christmas.
I remember one year when I was 9, my parents bought me 8 or so Breyer horses. They came in big boxes and I was so stoked. I still have all of the horses too! Ozzie plays with them in the bath tub.
What advice would you give someone to a new mother preparing for their first holiday season?
Accept help from anyone who offers it haha. Don't host at your place this year!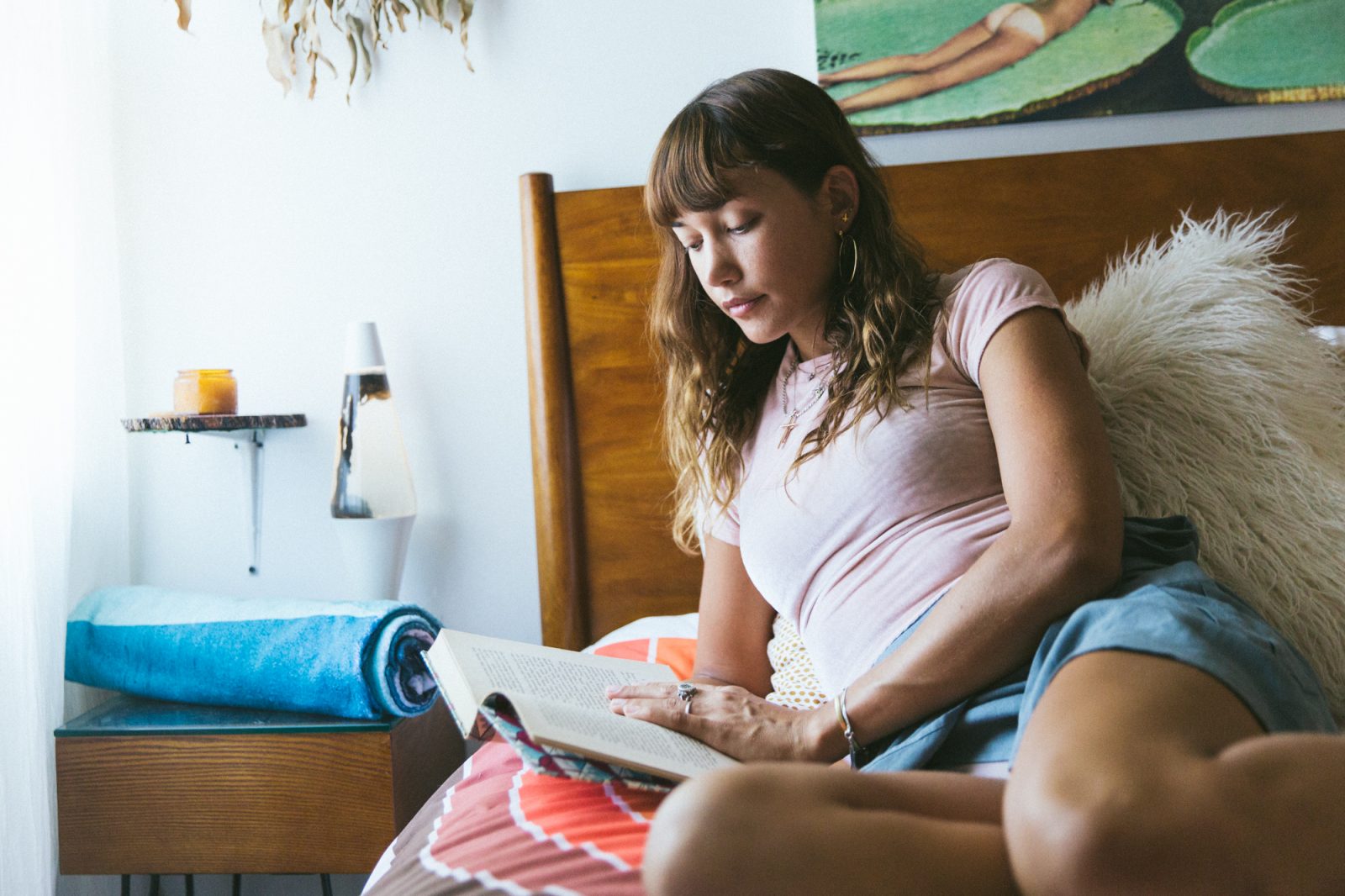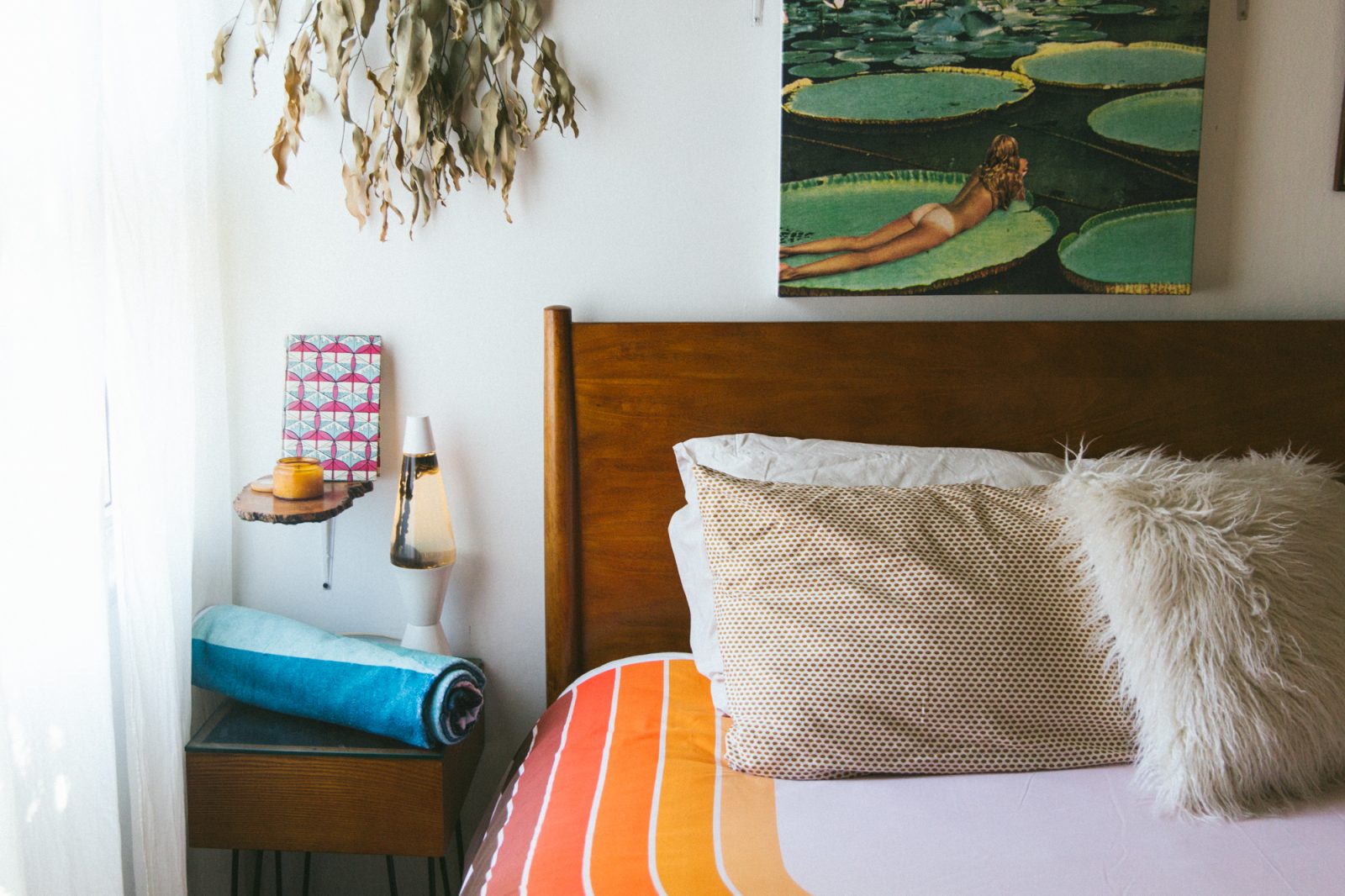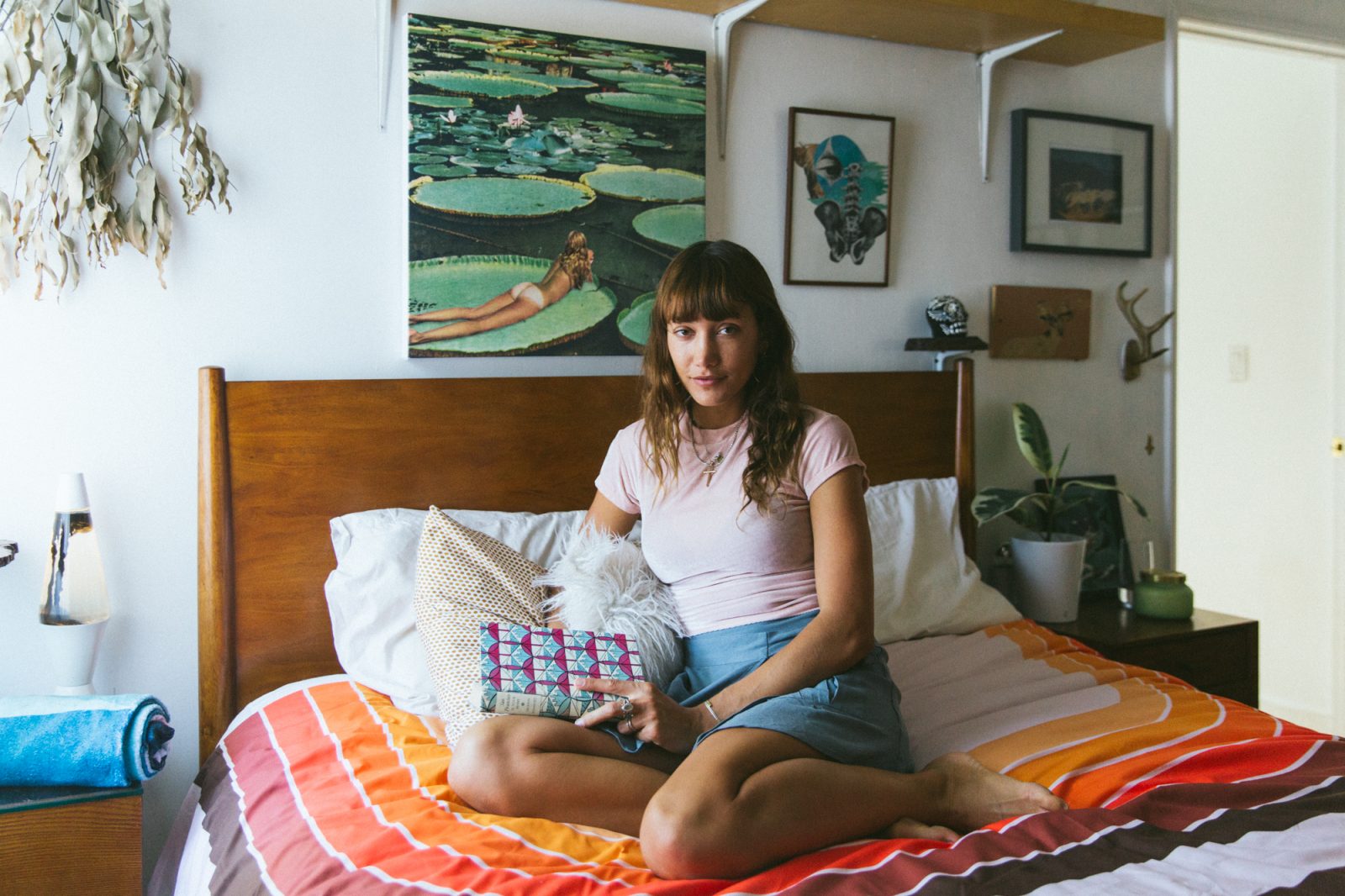 Tan Tunnel Duvet Cover
by Circa 78 Designs
$108.99
Lilly Pond Lane Canvas Print
Abstract 1 Beach Towel
by The Spirit Of Art
$38.99
Impossible Contour Map Throw Pillow
Sailing In Calm Nightfall Canvas Print
by Fernando Vieira
$85.99