Spirits, witches and magic mushrooms abound in Caroline Casey's works.
The Brooklyn-based artist works under the name Occult_Emoji and draws inspiration from just that: the occult, myths, symbols and secret codes. Embracing the fluidity of watercolor and endless spectrum of colors it allows her to work with, she spends her mornings painting elaborate cosmic patterns and glowing auras. We caught up with Caroline to learn more about her process and what drives her practice.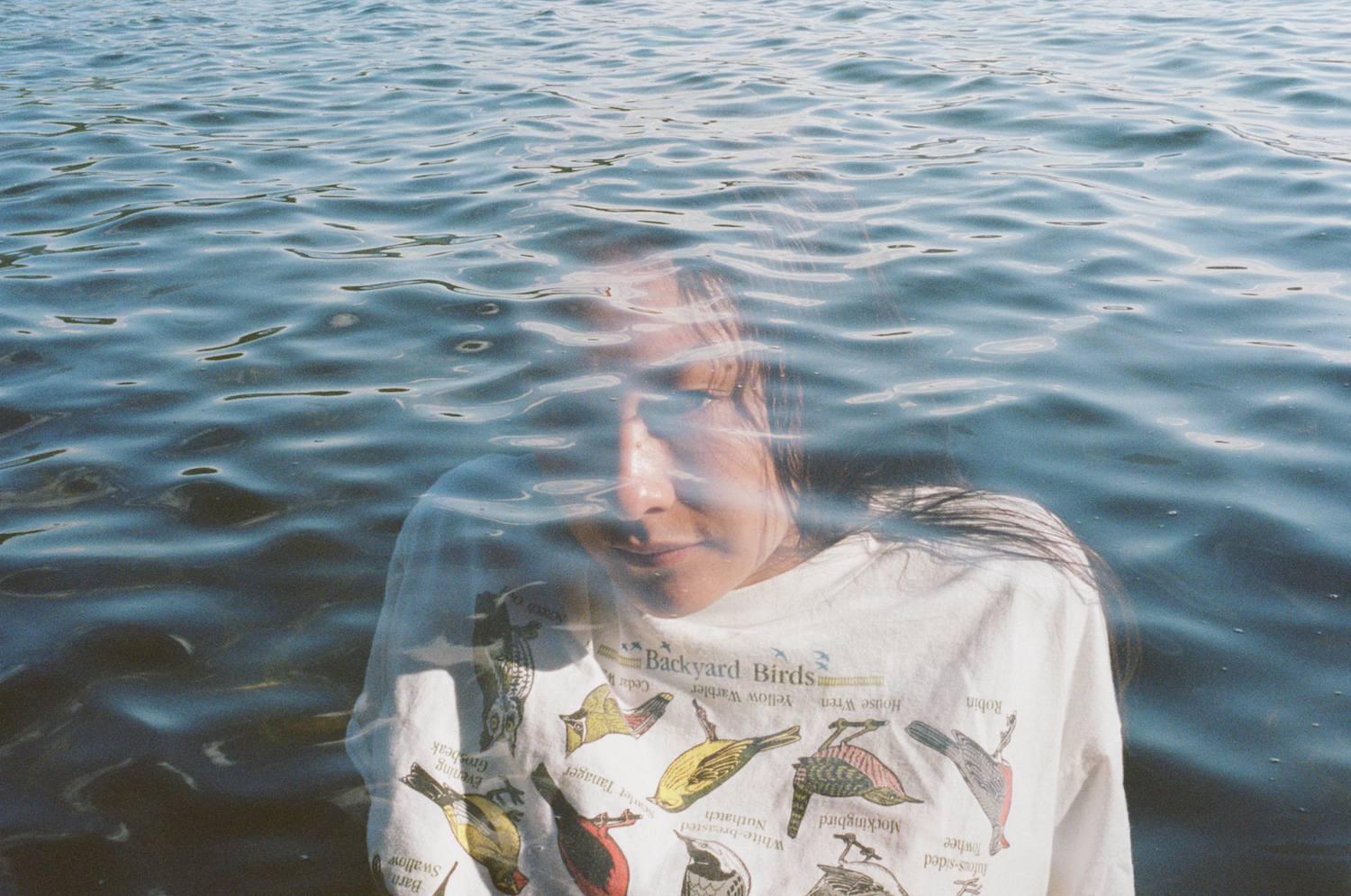 Tell us your story. How did you get started as an artist? How would you describe your work?
I always created art as a kid, but had a resurgence of interest in college when I met some great professors and classmates. I would describe my work as detailed, colorful and always changing. I love the alchemy of watercolor in particular, the process is just as important to me as the outcome.
How did you become interested in the occult, omens and mythology? What other themes do you touch on in your works?
I've always had a strong inclination towards fantasy and sci-fi in literature and film. My love for those types of stories led into researching themes of the occult and mythology. I also went to Waldorf school as a child which no doubt had an influence.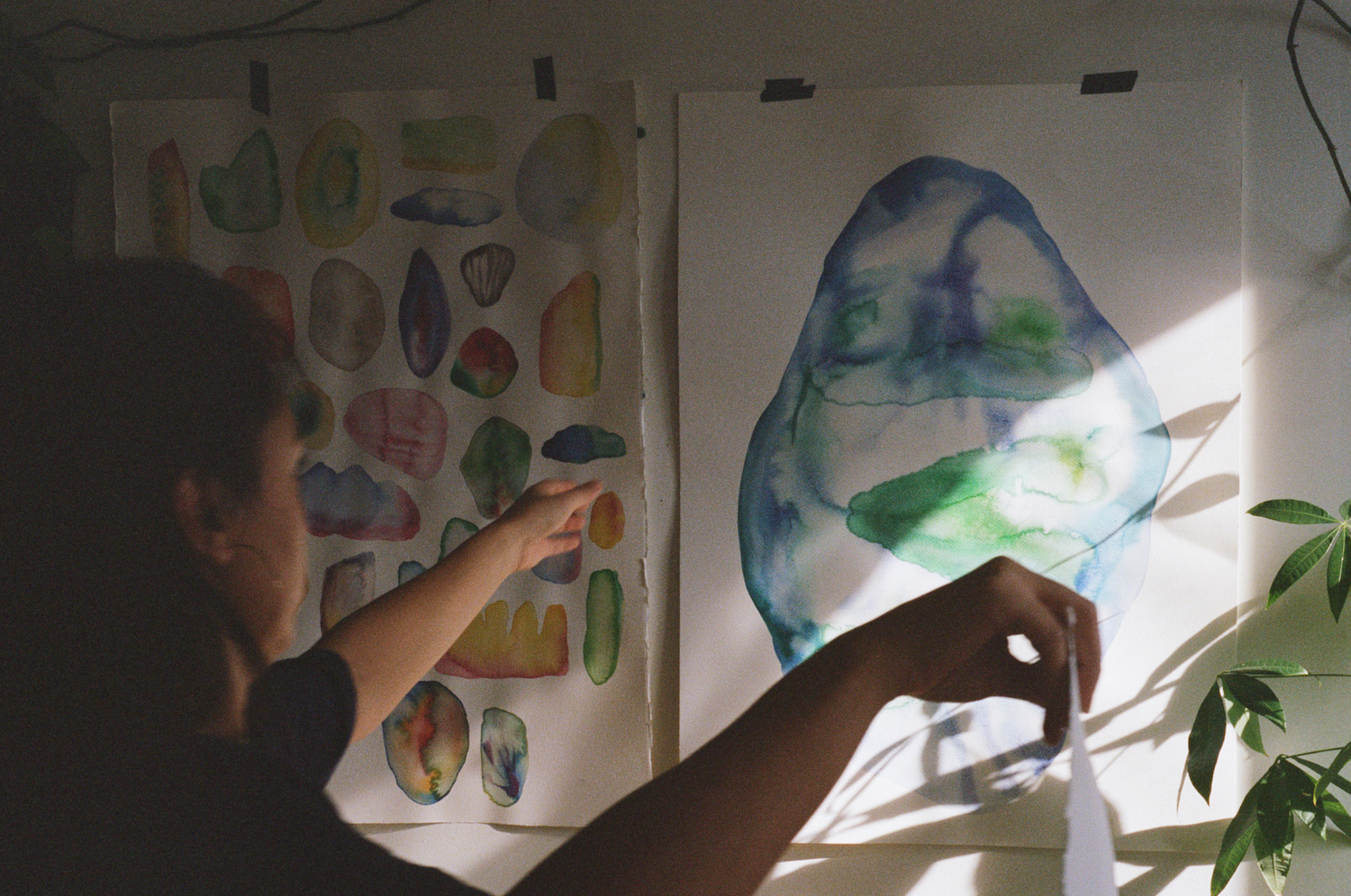 Tell us about the role iconography plays in your works. Many of your paintings are made up of tiny little images – do you repeat any often? Does each hold a special meaning, or is it more of a visual device?
I take a lot of inspiration from textiles, symbols and illustrated manuscripts. I am definitely drawn to thinking about secret codes and lost languages, but I also just enjoy using pattern and repetition to keep things visually interesting.
What's your artistic process like?
I try to paint every day. I work out of my apartment in Brooklyn. I like to paint in the morning when I'm full of energy. I use Winsor & Newton watercolor paints from the tube, and I use Arches cold pressed watercolor paper. I use a variety of brushes and a ceramic mixing tray. Depending on what I am working on I will sketch with pencil or just dive right in with the brushwork. Mixing the colors is important and takes a bit of time to get them just right. Sometimes I will sit down and finish a piece in an hour but often I will revisit a piece over a period of a couple weeks and continue adding things.
Where do you look for inspiration when you're feeling a little stuck?
I love to look at runway fashion, tumblr and nature when I need some visual inspiration. I also look at a lot of scientific illustrations and medieval art.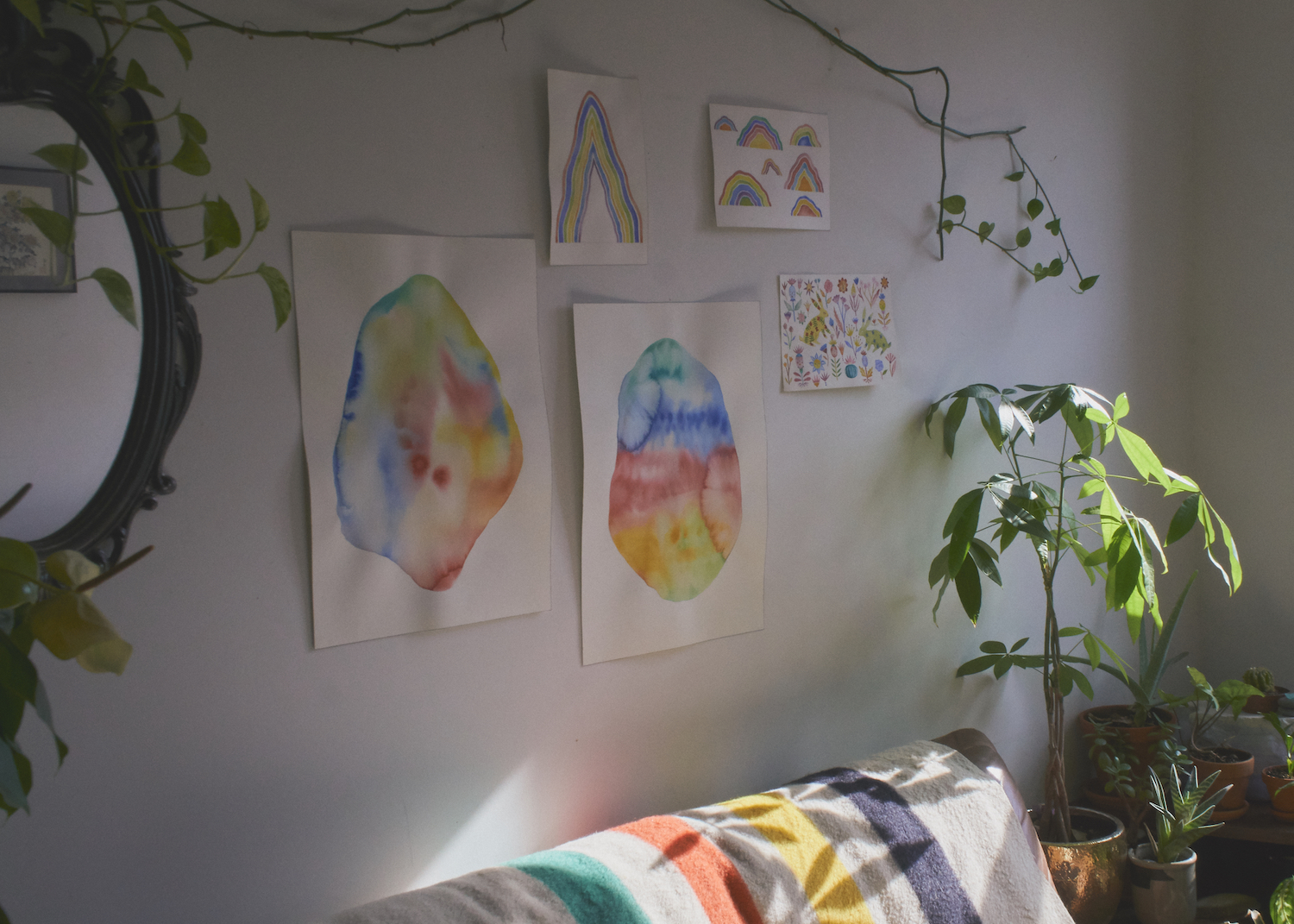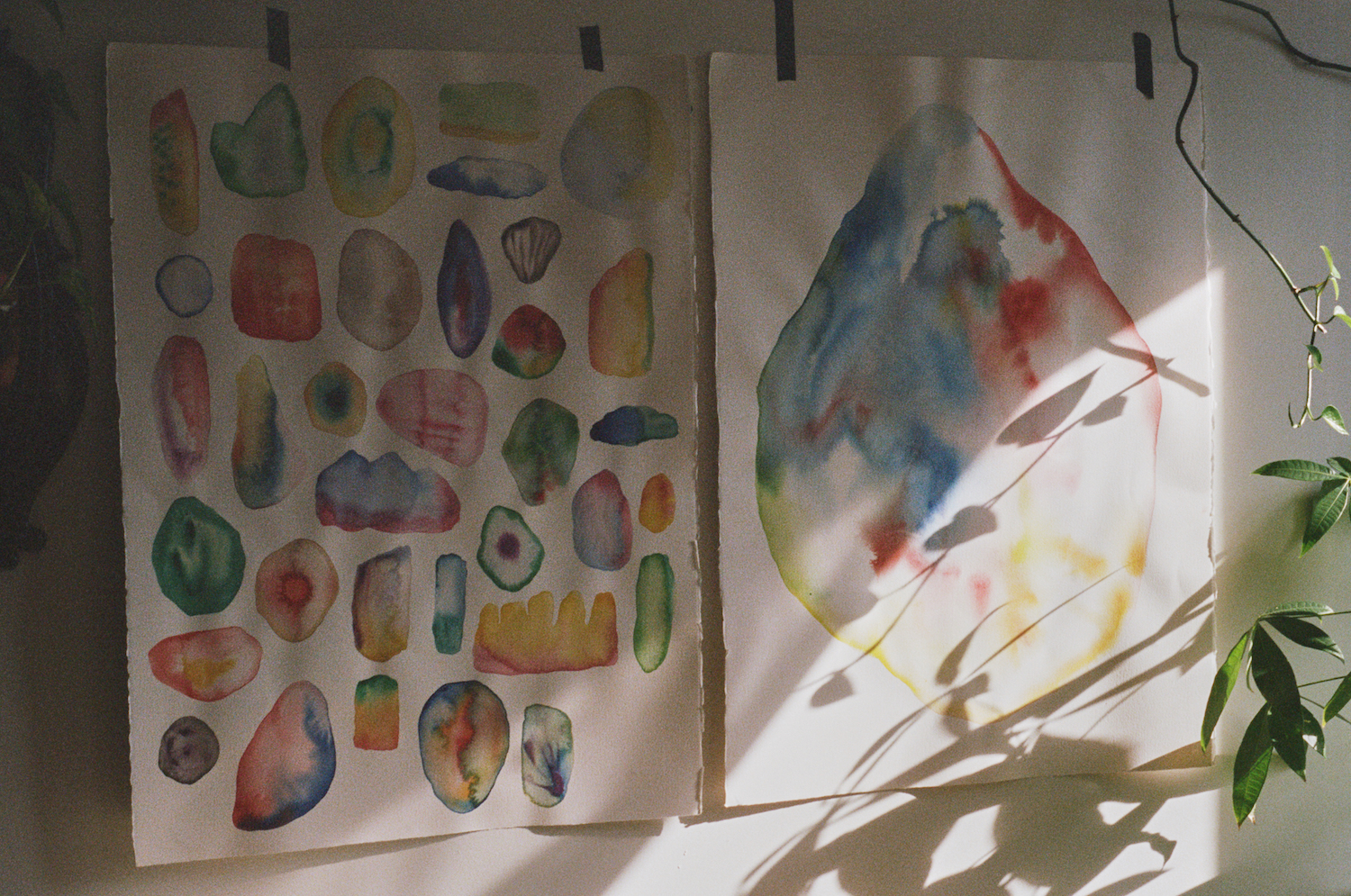 Watercolor is arguably one of the more difficult mediums to work with because of its fluid qualities. What draws you to the medium, and do you ever stray from that?
I'm drawn to the prismatic quality of the colors as well at the unpredictable nature of the medium. I also want to experiment with other mediums like gouache and printmaking.
Tell us a little about your aura painting series. What do you hope to express and how do you create these?
My process for my aura painting series is both spontaneous and intentional. I like thinking about tapping into the unseen and channeling this energy into an artistic vision.
You studied studio art and art history during your time at Oberlin College. Would you say your art historical background comes into play into your works? 
My coursework in art history has certainly been influential on my work and how I think about art. Additionally, I am the director of a gallery that deals with a lot of self-taught, outsider, art brut and visionary artists. This has definitely exposed me to a lot of incredible work, and has impacted my own work.
Your style lends itself well to books and you have already contributed to a number of publications, most recently creating the cover art for Crystal Reiki: A Handbook for Healing Mind, Body, and Soul. How did that come about and why did that project interest you? 
The publishers for the book found me on Instagram and contacted me. I was honored to work on the commission because it is a field that I have interest in learning more about. Reiki is a practice having to do with energetic healing, in Japanese it translates to "mysterious atmosphere, miraculous sign." I have more of an amateur knowledge than expertise in this realm, but I learned a lot while researching for the project.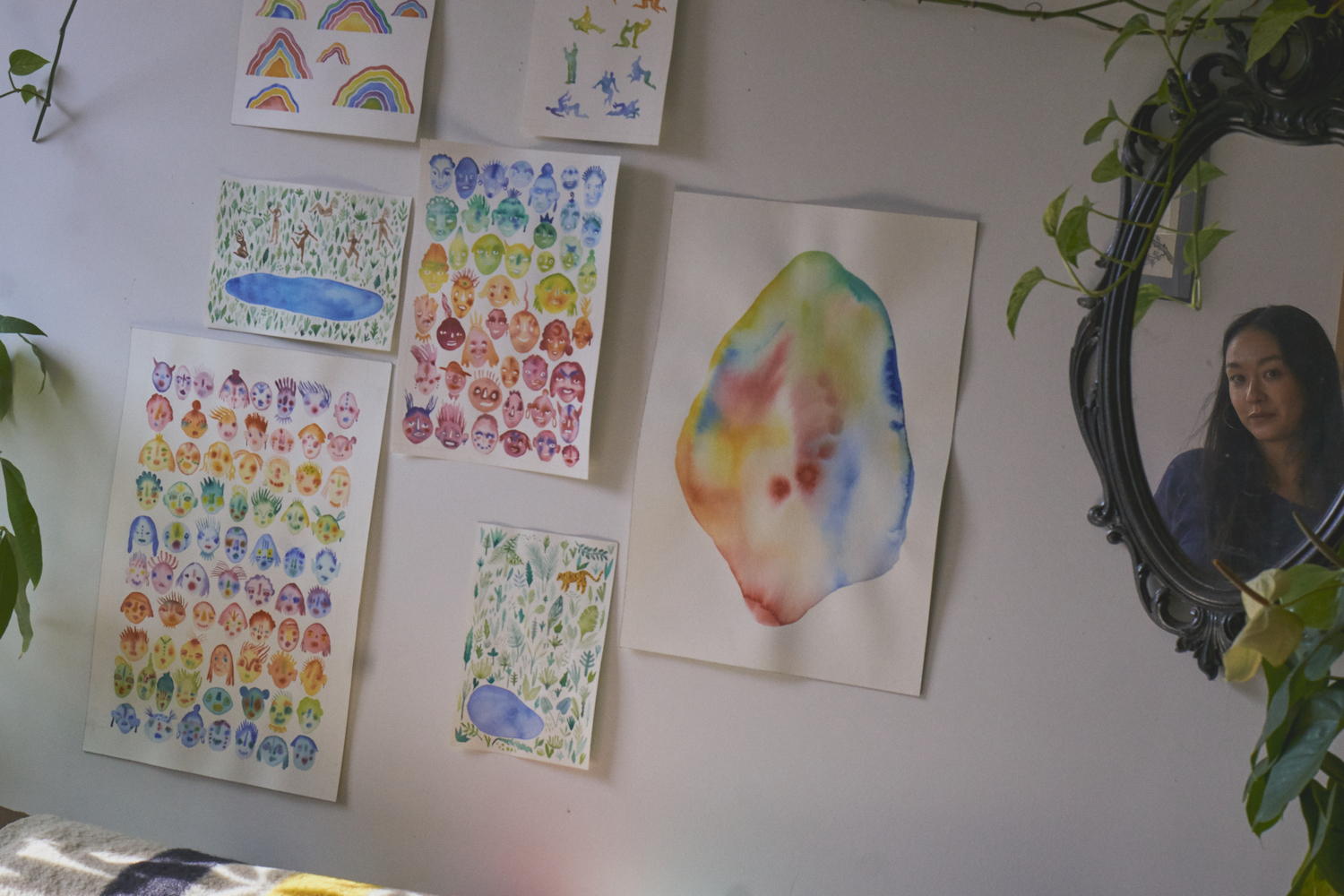 Who are some of your favorite contemporary artists to follow?
Some of my favorite people currently are: Faye Wei Wei, Emma Kohlmann, Matthew Palladino, Tara Booth, Joe Roberts, Fátima Moreno and Fayolle Marion.
Where do you live? What's your favorite thing about your neighborhood?
I live in Brooklyn where the best parts would have to be the excellent food and the proximity to good friends!
What's your favorite emoji?
Currently very into the shaka hand emoji…??????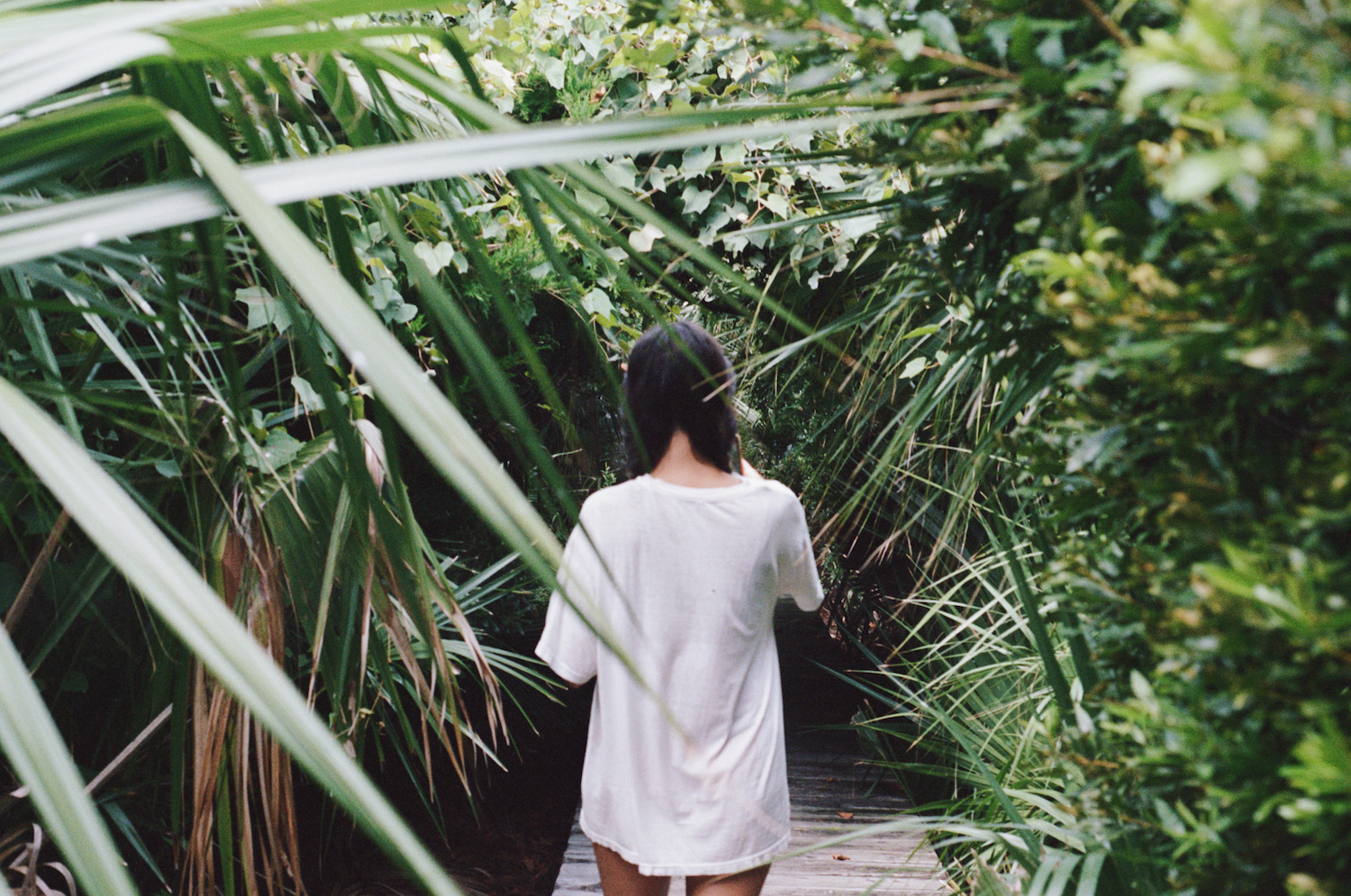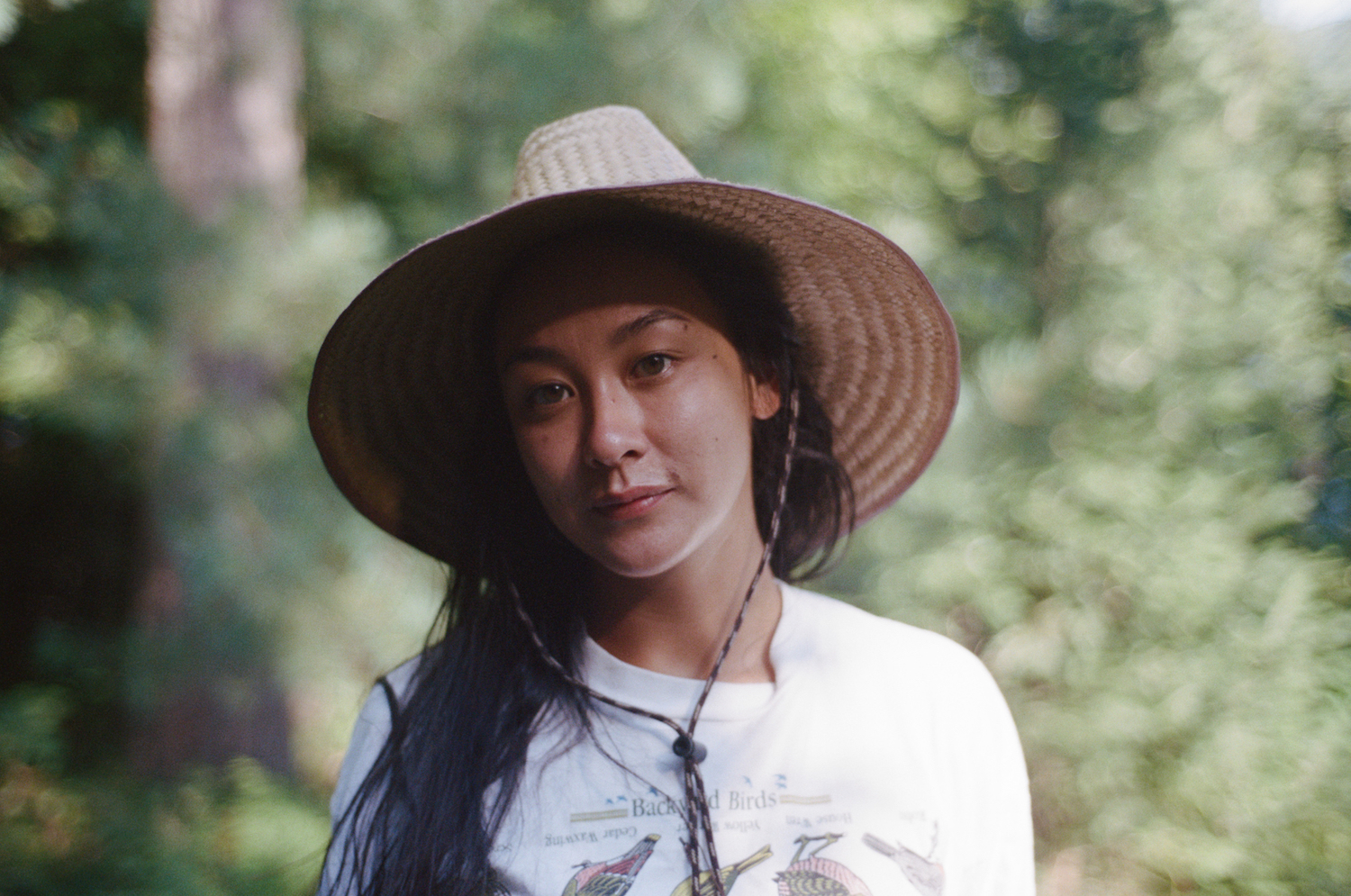 High Priestess Framed Art Print
Cosmic Spirits iPhone Case
Auras (blue) Shower Curtain
Pick Your Poison Wall Clock
Light Warriors iPhone Case