Gather 'round, holiday decor enthusiasts! The trees are being trimmed and the stockings are hung, but if you think this year is all about the same ol' jingle and mingle, you're in for a frosty surprise. We're here to reveal the most popular Christmas trends 2023 has to offer. Ready to transform your cozy nest into a holiday haven? Let's dive right in!
1. Festive Optimism with Bright Palettes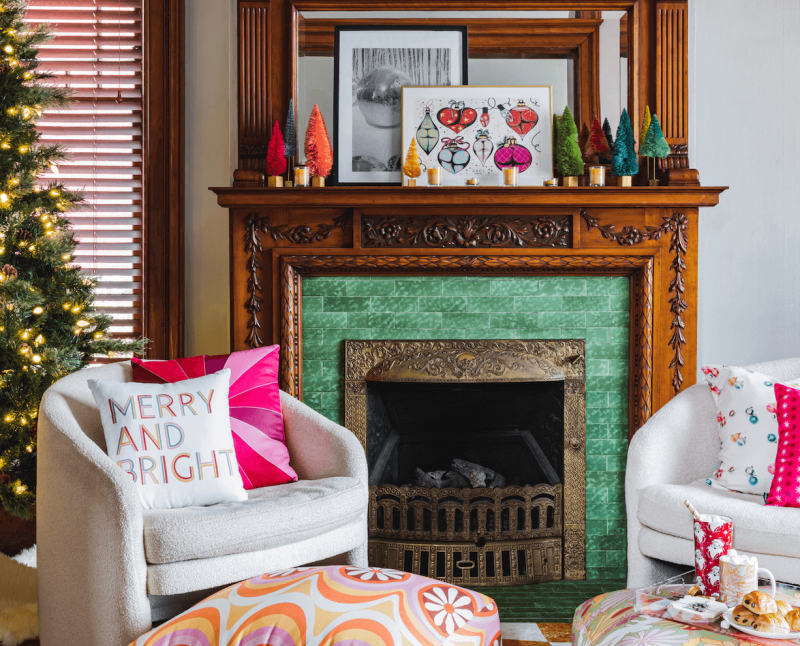 Bright palettes are painting the town…well, bright! Gone are the days of the predictable red and green. 2023 is screaming vibrancy with the trend of festive optimism. Picture this: a Christmas tree drenched in shades of magenta pink, periwinkle blue, and gleaming gold, standing tall and proud. 
Adorn your living space with turquoise tinsel, balance it with pastel Christmas wall decor ideas, and sprinkle golden baubles to tie the scene together. Your festivities are bound to be as colorful as your decor's color combinations.
2. Natural Botanical Christmas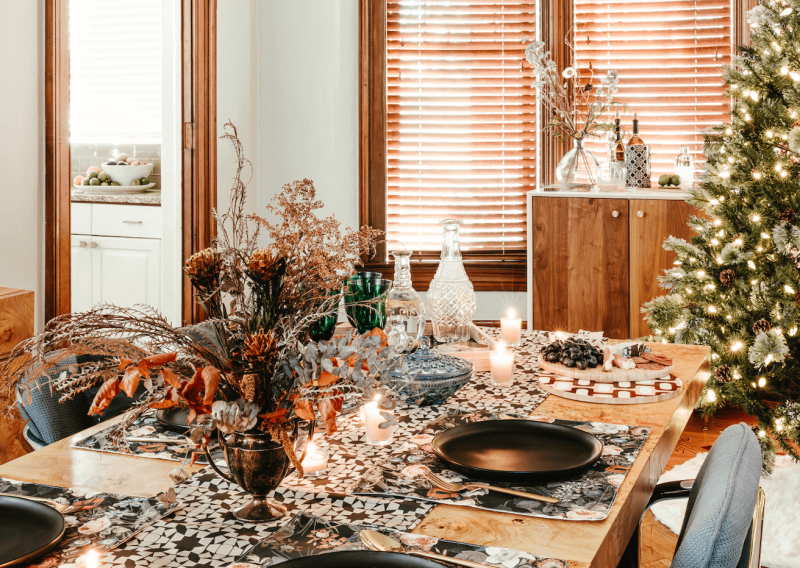 This trend is the embodiment of a countryside Christmas dream. It's all about embracing nature, the rustic charm of wood, and the soothing touch of organic textures. The farmhouse essence captures the heart with its genuineness.
Consider wooden ornaments carved with care, centerpieces boasting fresh pine cones, or a grass Christmas tree adorned with berries and eucalyptus. It's all about filling every corner with nature's love.
3. Gilded Glam for a Decadent Vintage Touch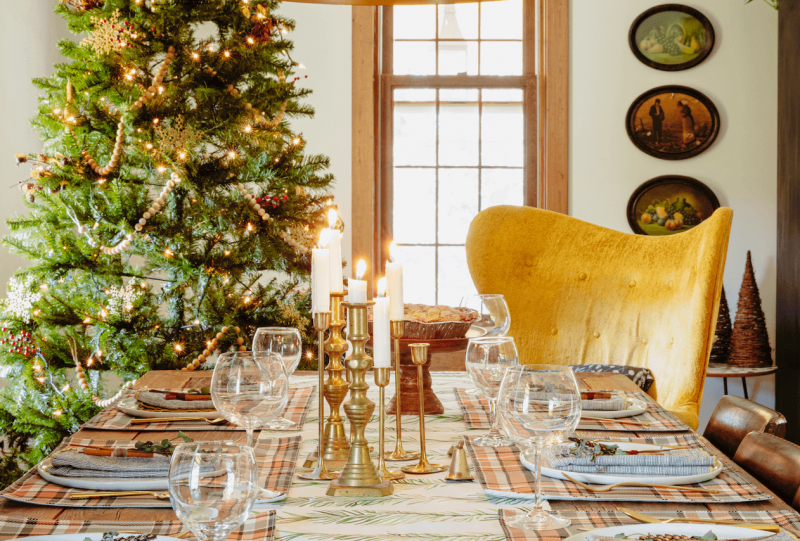 Dip your Christmas in a pot of gold with the Gilded Glam trend. The elegance of yesteryears, combined with the shimmer of gold, transports you to a nostalgic time of decadent Christmas celebrations and candlelit feasts.
Illuminate your room with golden candelabras, drape your tree with velvety ribbons in rich hues, and don't shy away from those ornate, vintage ornaments you've been hiding in your attic.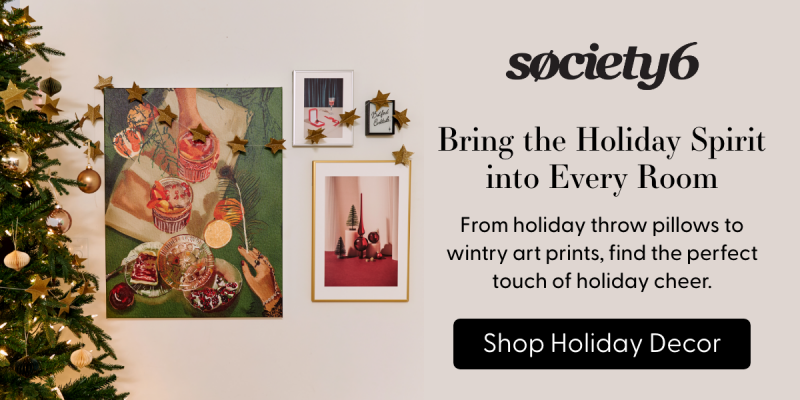 4. Eco-Elves at Work
Christmas 2023 is singing an eco-tune. The trend pushes the boundaries of traditional Christmas decorations by championing sustainable materials, ensuring that while your home glows, so does the planet.
Adorn your space with biodegradable confetti, craft decorations from recycled paper, and light up your evenings with energy-saving LED fairy lights. This year, let's make the North Pole proud!
5. DIY Dreams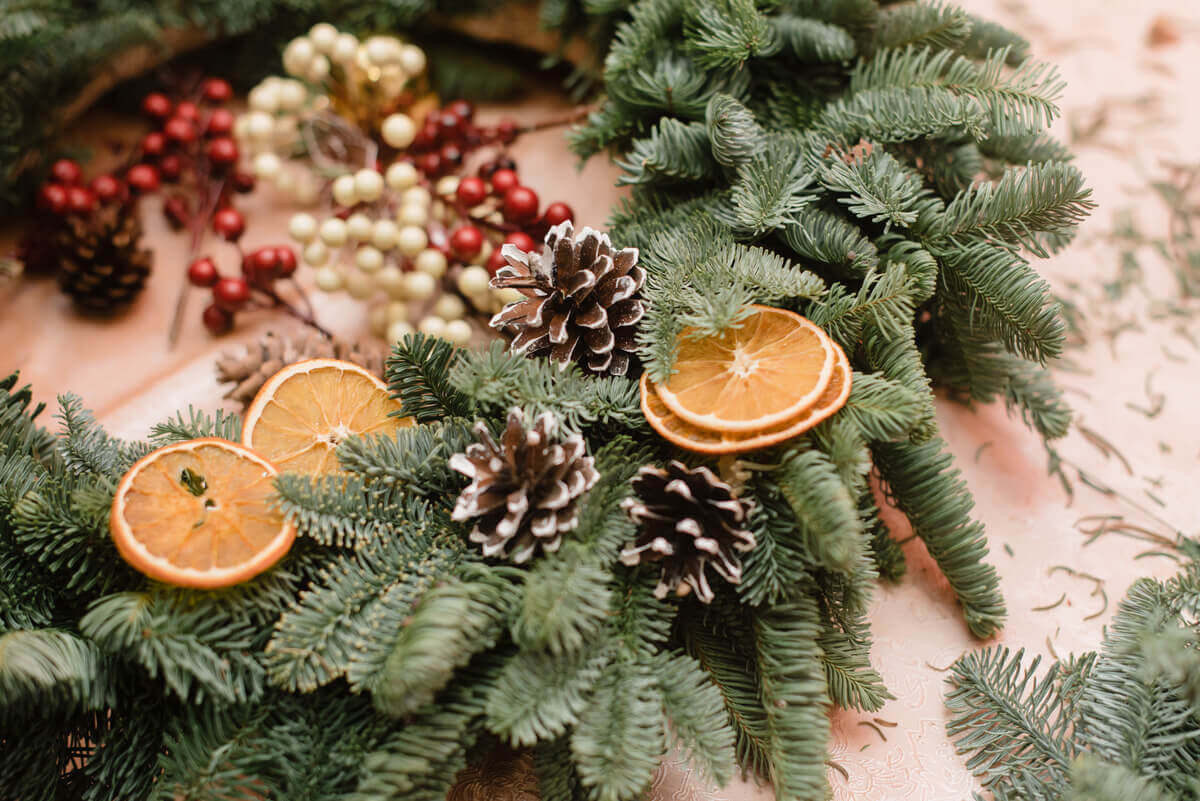 Nothing spells 'personal touch' louder than DIY. The trend emphasizes hand-crafted love. It's about wearing your heart on your sleeve and then using that sleeve as a stocking!
Design your own Advent calendar, paint your baubles, or hand-knit those stockings. Every piece tells a story.
6. Monochromatic Majesty: Winter in White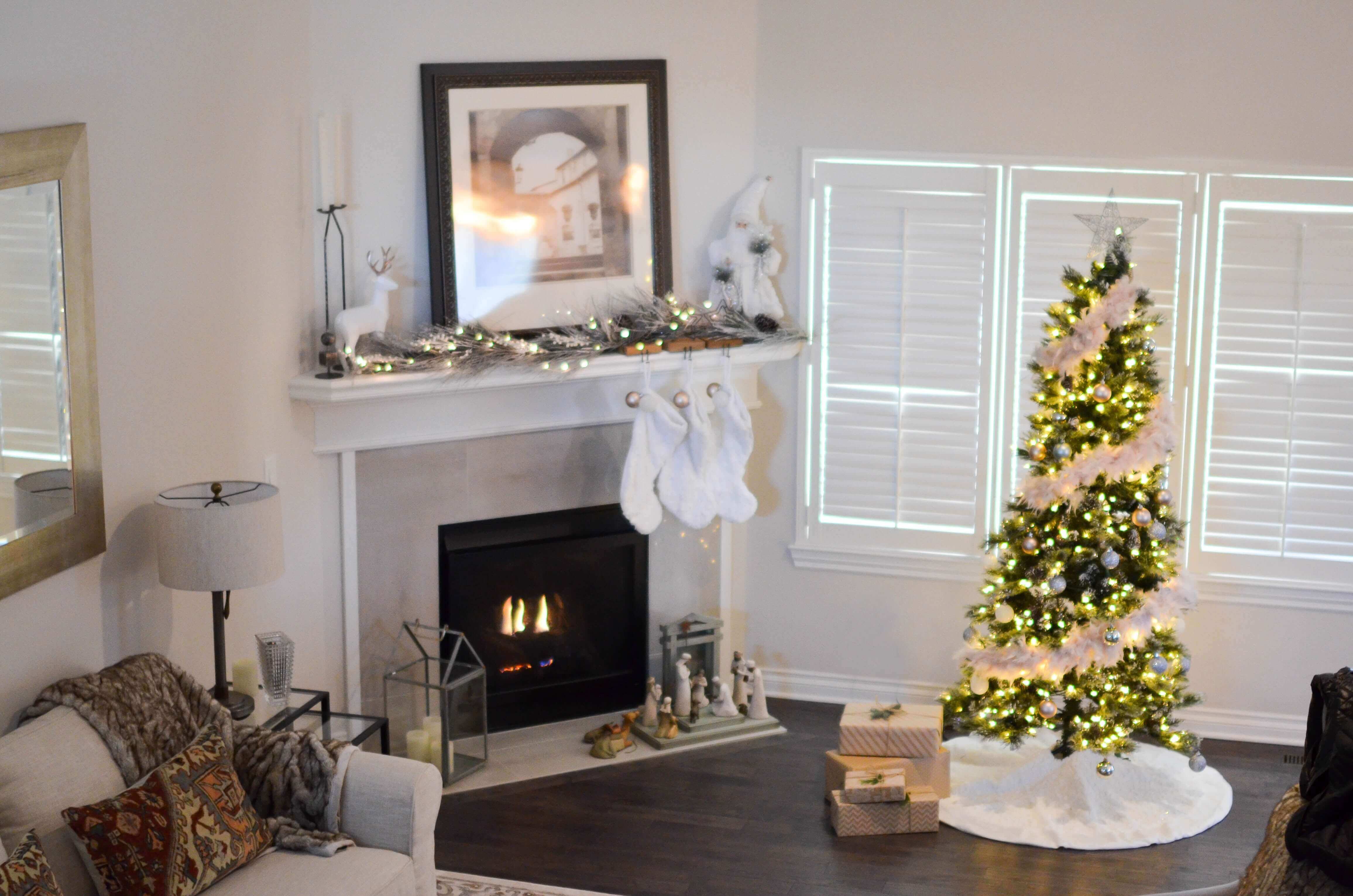 Dreaming of a white Christmas? The monochrome trend brings the snowy outdoors inside. Pristine, pure, and absolutely magical—white is the reigning shade this season.
Envision a white feather, flocked Christmas tree paired with pearl and crystal ornaments. Add a faux fur rug and voila! Your very own winter wonderland.
7. Big Cheer, Compact Corners
Decorating a small space for Christmas? No problem! This Christmas decorating trend maximizes minimal spaces, ensuring even the coziest corner radiates festive fervor.
Opt for a wall-mounted tree or transform your coffee table into a festive focal point with candles, baubles, and a sprinkle of faux snow.
8. Nostalgia Nights: A Blast from the Past
Turn back time with decor that radiates retro charm. Think neon, classic, and vintage. The decor is old, but the joy is forever young. 
Adorn your space with neon "Merry Christmas" signs, introduce pop culture ornaments, and don't forget those old-school ceramic Christmas trees.
Embrace the Latest Holiday Decor Trends
From traditional to vibrant to vintage, 2023's holiday decor palette is as diverse as Santa's gift list. The challenge isn't finding a trend that suits you; it's deciding which ones to leave out! 
Ready to dive into the world of 2023 Christmas decor trends? Explore Society6's holiday decor collection and discover unique pieces that will elevate your festive season. Our collection is constantly evolving thanks to our diverse community of independent artists. With thousands of unique designs to choose from, you will find something that is perfect for you and your space.
As you deck your halls, remember that every ornament, every light, and every wreath is a sprinkle of joy, love, and hope. So, raise a mug of hot cocoa to the trendiest holiday season yet!