If you're not exactly a home décor guru, but you desperately want to revamp your living situation, we're willing to bet you've already come across quite a few decisions you never imagined having to face.
For example, what the hell is the difference between a comforter and a duvet cover and why should you choose one over the other? Fear not, friend, we're going to break it all down for you.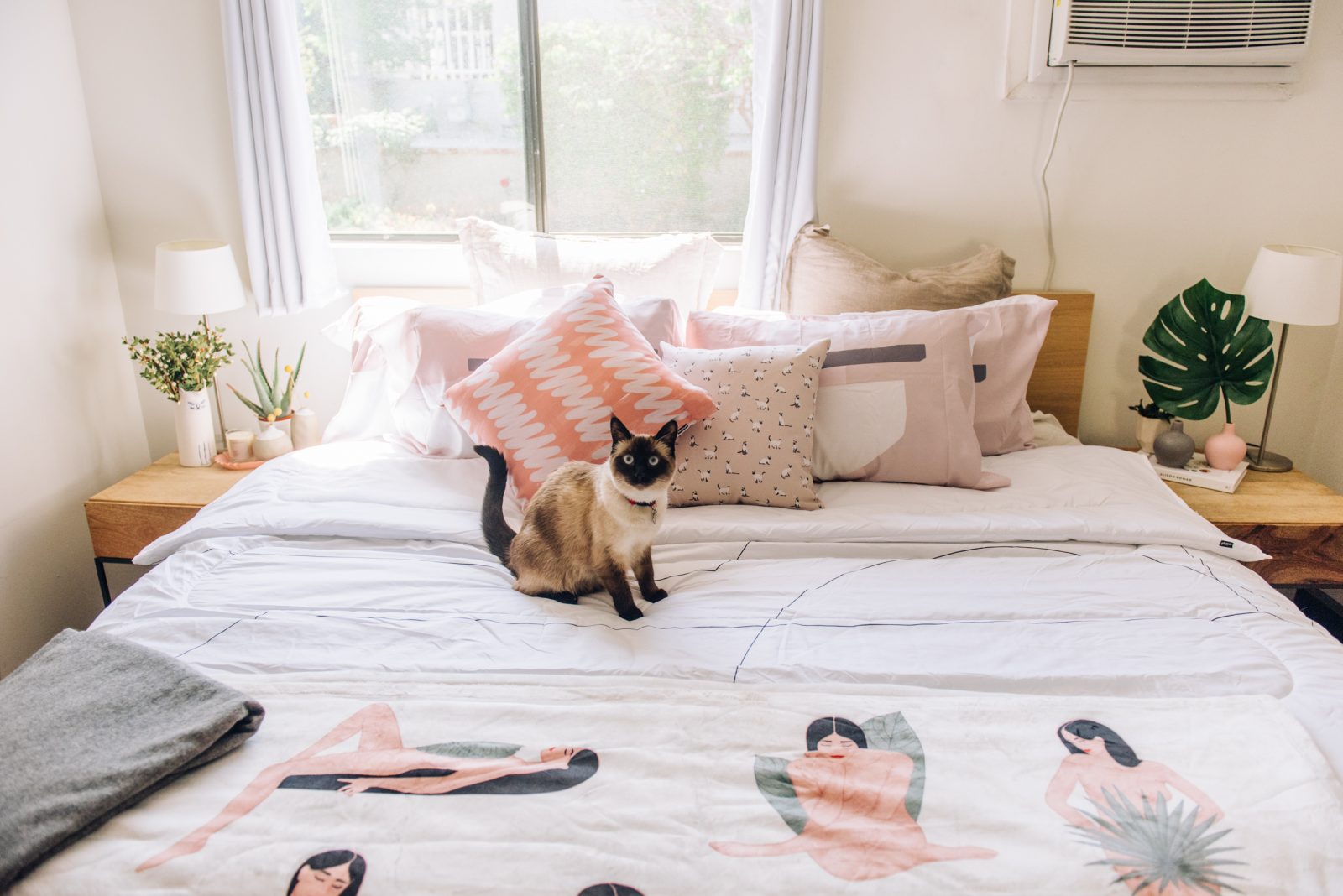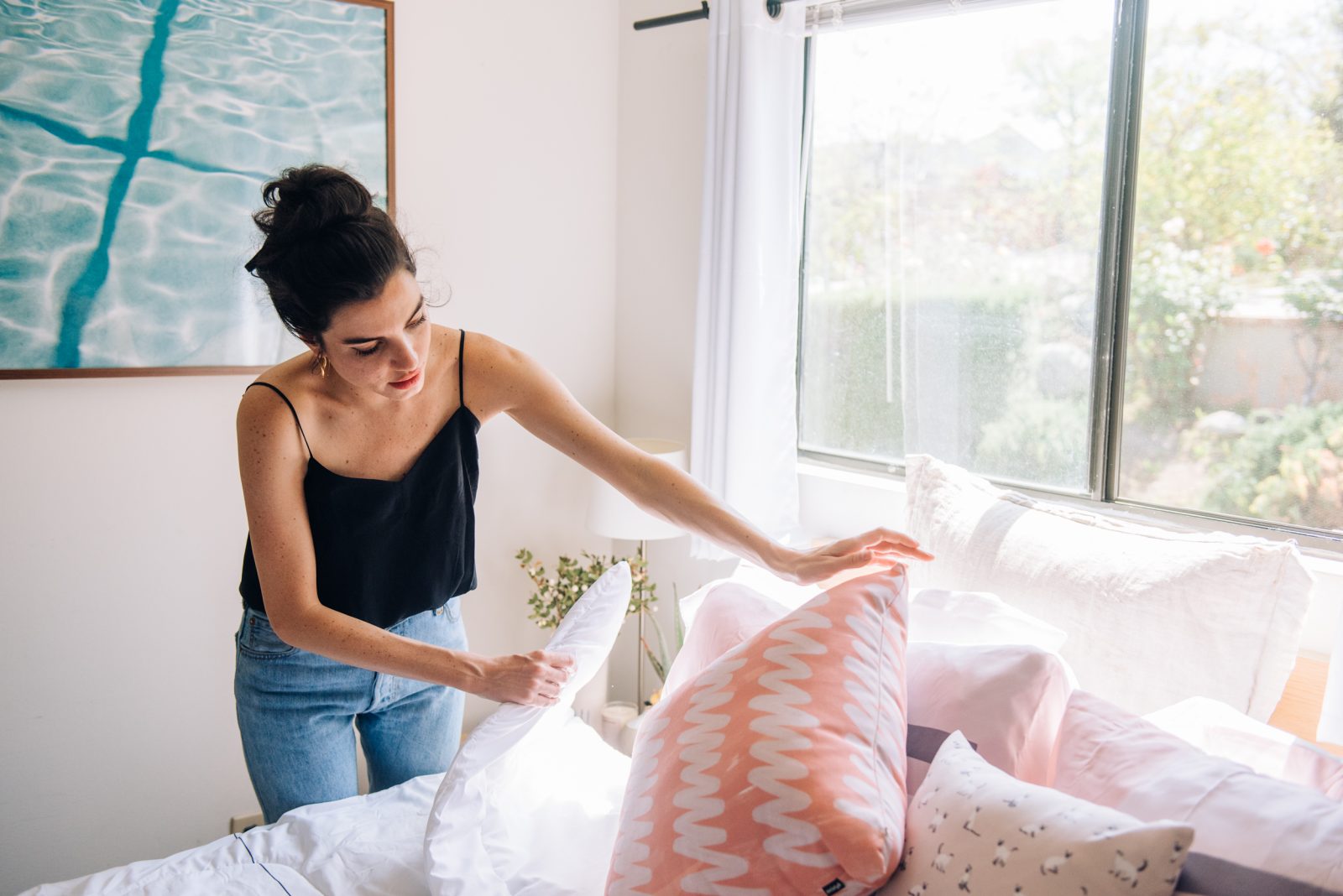 Think of a comforter as a one-and-done piece. For this type of bedding, there's nothing to insert or remove. Just toss it on your bed, decorate with pillows and other accoutrements as you like, and go on about your merry way. If you like a no-fuss approach to decorating, this might be the way to go, especially if you don't imagine changing up your vibes or color schemes frequently. That said, since a comforter is the less changeable of these two options, you'll want to pick a design that's versatile — or at very least something you think you could live with for a while.
As far as cons for a comforter, it can be a bit more costly to launder. Depending on what yours is made of (we strongly advise checking the tags before attempting to wash bedding on your own!) you might have dry clean or splurge on one of the heavy-duty washers at the laundromat. Ditto with drying. Let's just say it probably won't be as simple as your usual load.
Think of a duvet cover as a giant pillow sham — yes, this one requires a little work. First you'll need the actual duvet, which is typically a plain white down or synthetic blanket. The cover will slip over this and button or zip up. What's great about using this over a comforter is how easily you can change things up. Decide on a whim you completely hate your current décor and want to start all over? No biggie, just slip a new cover on. Often, duvet covers are less expensive than comforters so changing your mind frequently won't have to cost you a fortune.
When it comes to washing, the ability to easily remove a duvet cover typically makes it much easier to launder. You'll still want to check the tags and make sure it's good to wash-and-go in a regular load, but since it's way less bulky, a duvet cover will likely be a lot more manageable in terms of care.
We're not saying one of these options is better than the other, but maybe one might be better for you. Do you love simplicity and crave commitment? Perhaps a comforter is the way to go. Do you enjoy regularly shaking things up with your interior design? Try out a duvet cover. And if you don't fall into one of these two categories, maybe just flip a coin? Whatever you choose, we've got tons of options to make it your own and coordinate with shams, pillows, and throw blankets galore.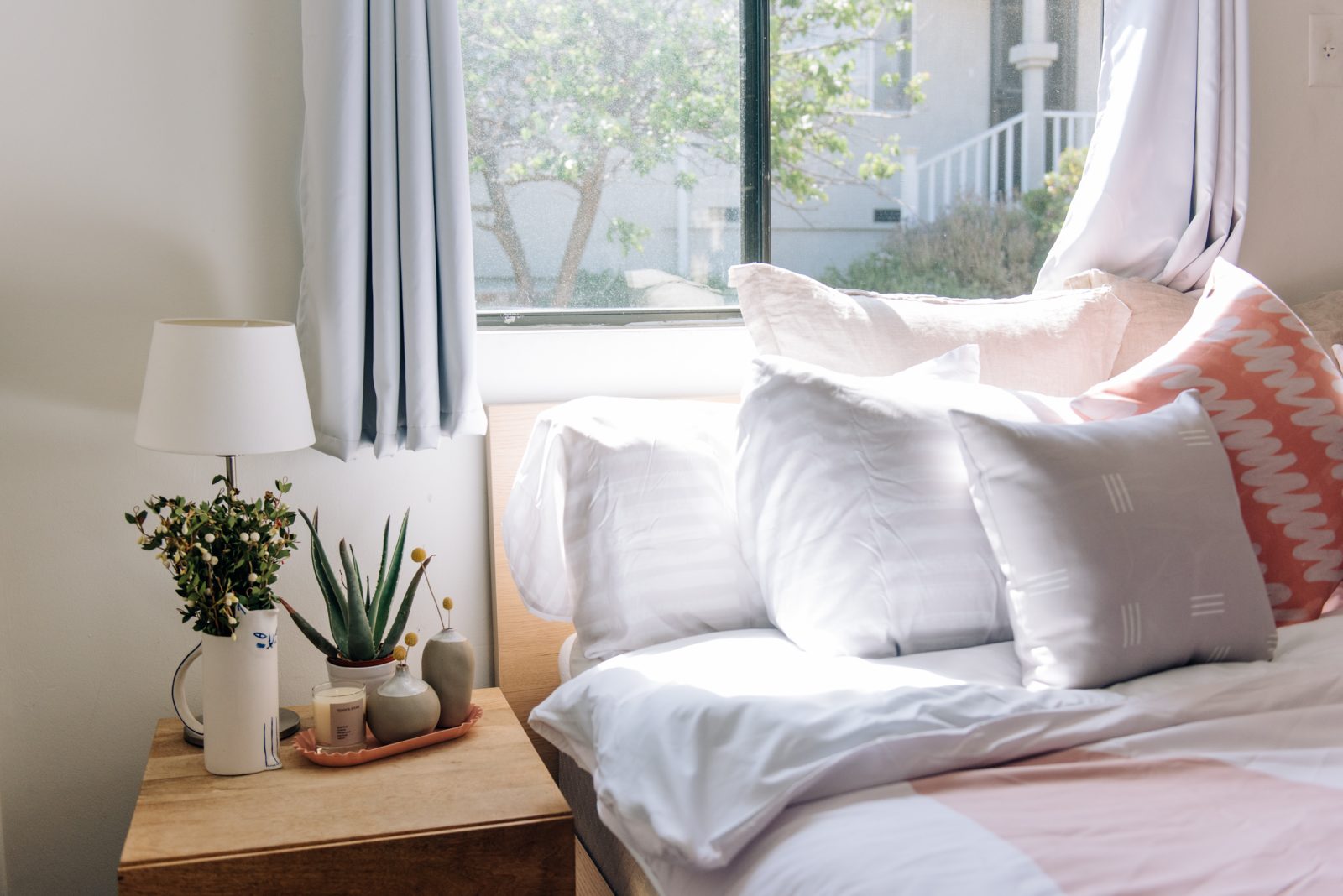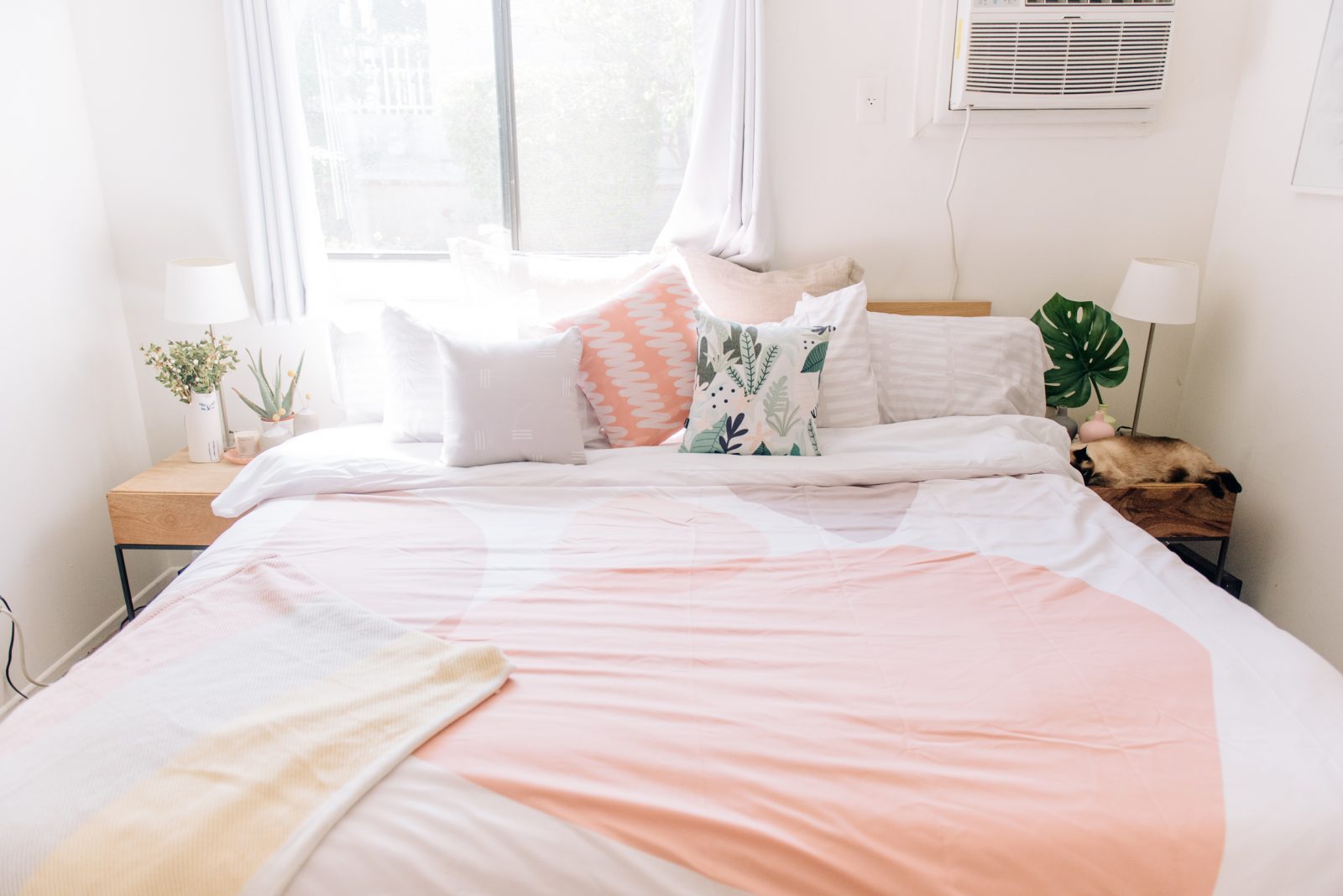 Shapes Pillow Sham
by Almost Makes Perfect
$43.99
Into The Jungle II Throw Pillow
Static Throw Pillow
by Almost Makes Perfect
$41.99
Lines Throw Pillow
by Almost Makes Perfect
$29.99
Tiny Siamese Throw Pillow
by Lucas Woolley Designs
$29.99
Shapes Duvet Cover
by Almost Makes Perfect
$99.99
Bricks Pillow Sham
by Almost Makes Perfect
$39.99