In our ongoing series to highlight couples who have reached peak #relationshipgoals, we bring you: Jeffrey Silverstein and Sunny Eckerle, two Brooklynites with serious hustle. Jeffrey is a writer, educator and musician and Sunny is an illustrator. We caught up with them in their cozy Brooklyn digs to learn a little more about how they pull off working on so many different projects while making it all look so chill. Scroll all the way down to check out Sunny's illustrations! Pro tip: read this interview while listening to the rad Spotify playlist they put together for us! 
Hi Jeffrey and Sunny! Tell us a little bit about yourselves.
J: We live in Brooklyn in the neighborhood of Bed Stuy with our cats Vada and Willoughby. I'm a special education teacher in Downtown Brooklyn for students who have been held back two or more times in middle or high school. Outside of teaching I spend a lot of time writing about, listening to, and performing music. The band I'm in is called Nassau.
S: I'm a freelance illustrator. I'm originally from southern Colorado and I've lived in Brooklyn for about 6 years, 4 years with Jeffrey! My go-to for describing myself is INTJ, cat person, Thursday's Child. 
Jeffrey, you are teaching, getting your masters, freelance writing and you're in a band. How do you manage to do all of this?
I'm not sure myself sometimes, but focus and time management have become invaluable. Running and meditation help me stay sane. Also, setting clear goals and getting comfortable with saying no to certain social events (work in progress). I've been using the app Wunderlist for the past year or so to keep my to-do lists organized. Sunny is a great listener and knows when to give it to me straight. Would probably fall to pieces weekly without her encouragement.
Sunny, you have an impressive list of clients from Urban Outfitters, Penguin Random House to Valley Cruise Press – how do you balance client work with your other passion projects?
S: Thank you! I've found that work comes in waves – I'll have periods of being extremely busy, working on several deadlines at once followed by a lull. While it can be an emotional rollercoaster in that way, it also allows time for me to work on my own projects or ideas. I try to be disciplined in that anytime I don't have client work, I'm putting energy into a personal project. That includes Brooklyn Bodega Cats, monthly Spotify playlists + artwork, illustrated computer and phone backgrounds…really anything I've been wanting to experiment with or try! Doing the "side project" is so important as a freelancer because it allows you to grow and develop but also directly impacts the projects you'll be hired for down the line.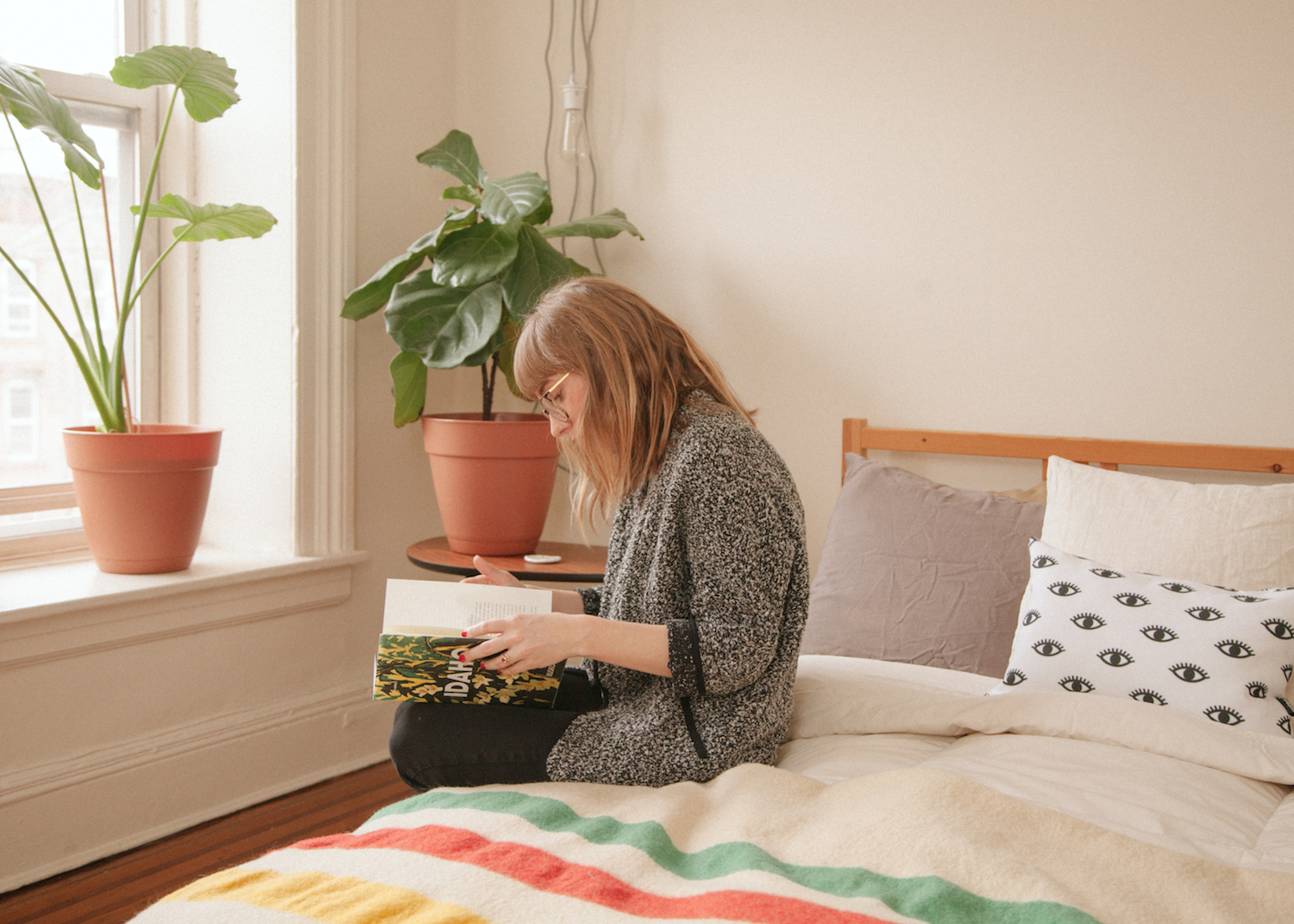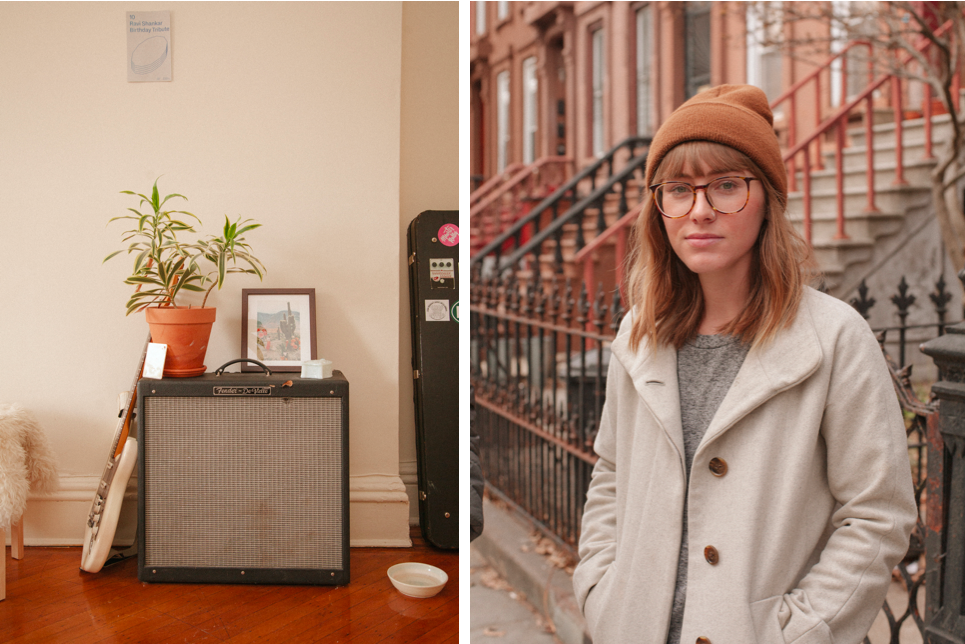 You're both deeply creative, but in different mediums. How do you connect creatively – does it help that you're both not working on the same thing?
J: We love bouncing ideas off of each other. Sunny is the first person I show/read my writing to and we both value each other's opinions. We get excited for and trust one another. It's important to have someone in your corner. We've both gone through similar struggles freelancing so we problem solve together. Makes it less scary. More recently we've been pitching collaborative stories. A deep love for music has always been a common thread as well.
S: I often joke that Jeffrey is my agent! I'm always running things by him and asking his advice. If only he would handle all my emails for me! I love that we are both creative and do freelance, but in different realms. In that way, we can understand each others' successes and setbacks, but offer a different perspective to the situation. Being able to discuss our projects, pricing, feedback from an editor or art director, anxiety, excitement, etc with one another helps us grow as a team and also be stronger as individual creatives.
Jeffrey, we were both pretty involved in the music blog scene a few years back, you've continued to write about music for publications like SPIN and Aquarium Drunkard – do you ever find it challenging to write about music? What's the biggest change you've noticed about how the discovery over music has changed over the years?
J: Writing about music can absolutely be challenging. Keeping track of contacts, getting pitches rejected, and tight budgets are everyday roadblocks. It's easy to go down a rabbit hole of questions like "who is actually going to read this / does this even matter?" but ultimately that won't do you any good. If you're passionate about the music and think there is a story to tell – that's all that matters. I've been attempting to give albums my full attention again – multiple listens without interruption. I'm able to make a deeper connection this way and it brings more joy into the writing process.
In regards to discovery – streaming services seem to have the upper hand over press outlets. It seems like getting added to a Spotify playlist is just as important for an artist as a Pitchfork review or Fader post. And while I fully appreciate Discover Weekly, Release Radar, etc – no  algorithm will ever overshadow a recommendation from close friend or musician. You just can't replicate that. I've been excited to see free-form radio make waves recently too. Places like the Lot Radio, Newtown Radio and Radio Free Brooklyn are doing great work. The internet is simultaneously the most incredible and overwhelming place – I'm nervous and excited about where its headed in regards to music.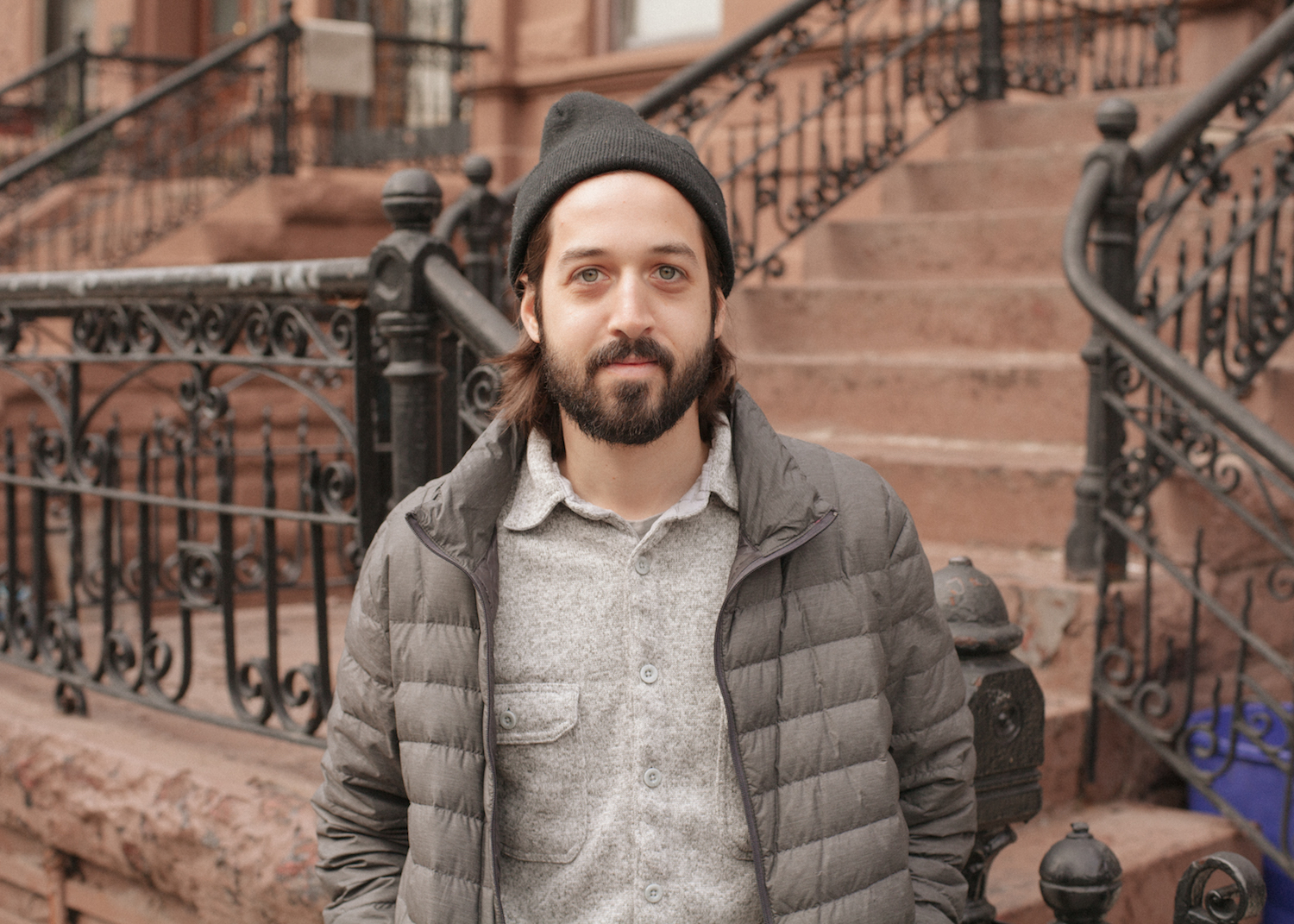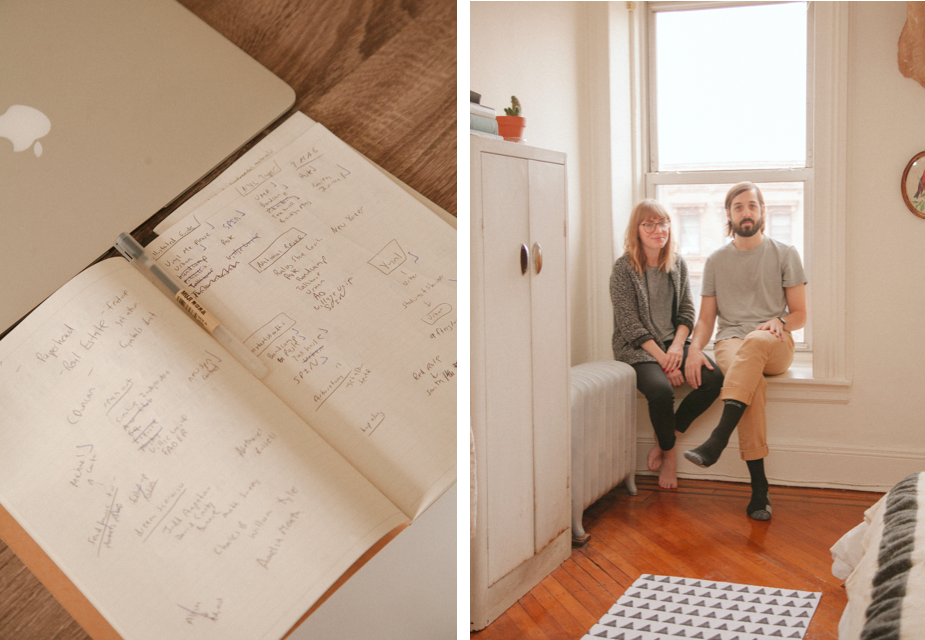 Nordic interior traingles II by Seven Roses
Jeffrey – you started Singles Club a while back, can you tell us a bit about that project?
J:  Singles Club is a subscription-based record club and music journal I started with my close friend Chris Muccioli. From 2014-2016 we released a 7″ single from artists we admired alongside long-form editorial and photography features online. Subscribers were delivered vinyl to their door that would eventually become a box set. Chris handled all design and production work where I handled editorial, press and schedules. As time and resources began to dwindle, we decided to put the project on hold. It was an immensely rewarding project, but we didn't want to continue without being able to give it our full attention. We're still toying with the idea of releasing one-offs from time to time when it makes sense. We're always open to suggestions!
Sunny – do you work from home? If so, can you walk us through your day-in-the-life? What do you listen to? How do you plan out your days? What's your favorite way to unwind or find inspiration?
S: Yes I do! We have a second little bedroom in our apartment that I've commandeered for my office. I try to keep a pretty set schedule for myself but also enjoy the flexibility that freelance offers. Typically I'm at my desk from 8 a.m. – 4 p.m. but small treats like answering emails in bed one morning or taking the afternoon off to get lunch or run errands helps with the overall balance. I'm really interested in true crime, so I listen to a lot of podcasts. Someone Knows Something, Missing and Murdered, Generation Why, Casefile, Sword and Scale…there are so many good ones! I like to take walks throughout the day, especially if I'm feeling stuck with a project. Just getting down to the park near our apartment can help adjust my energy if I'm needing a boost. That and reading are the ways I unwind and let my brain do something different.
Sunny – your Bodega Cat series is AMAZING, can you tell us where that came from?
S: Thank you! That was an idea that I'd toyed around with for a few years before starting. I discovered my first bodega cat just after moving to Brooklyn in 2011 and I was so thrilled with the whole concept. I was just out of school and doing more design than illustration at the time, so my initial thought was a photography series. I even set up a Tumblr called NYC Bodega Cats but never did anything with it. I remember explaining my vision for the project to Jeffrey a few years later, when we were having a beer on our old stoop in Greenpoint. I was lamenting that I would never be able to get the cats to pose in front of the store for the kind of shot I wanted and he very casually (as though it were the most obvious thing in the world) suggested I illustrate them! I had started to do a bit of freelance illustration at the time, so it was a perfect extension of the work I was doing and actually allowed me to capture the story in the way I was picturing. I started the illustrated series not long after.
Sunny, what's your best advice for illustrators who would like to make a living from their work?
S: Truly to just put your head down and do the work. Things happen very slowly, but also all at once. Don't focus on what others are doing (unless to be happy for them!) and don't compare yourself or your work to theirs. Focus on doing what matters to you and keep doing it, keep improving, keep pushing yourself and keep finishing things – done is better than perfect! If you do that, opportunities will come your way that you can slowly build upon. One day you'll look around and realize how many good things have happened when you were busy doing the work!
Can you both tell us how you decorated your space? Do you have the same aesthetic or did one of you have to compromise?
J: Sunny has a way better eye for interior design than I do. We've gotten lucky with some of our mid-century furniture. People moving who just needed it gone quickly from their homes. When it comes down to it – the apartment would be in shambles and not be nearly as put together if it was just me. Sunny – please help me with this question.
S: Jeffrey deserves more credit that he's giving himself! Overall we are both quite minimal which informs the rest. My style leans more masculine, so we were able to keep things simple and neutral. Luckily Jeffrey doesn't mind taxidermy and furs, since we have quite a few, almost all from my dad. Most everything else we've acquired over the years, typically from finding a good deal on Craigslist. We've never really rushed to decorate but moreso let things take shape over time. The biggest thing is that we are comfortable and functional in our space!
What do you like best about your neighborhood in Brooklyn?
J: After living in Williamsburg and Greenpoint, Bedstuy has certainly felt the most like home for me. Bed-stuy is far more community oriented and we've loved getting to know our neighbors and supporting local businesses. People help  each other out here and there is a welcoming and caring spirit that I hadn't gotten in New York before living here.
S: I agree with everything Jeffrey mentioned! Bed-Stuy is very community oriented and the people who live here take a lot of pride in their homes, blocks, and neighborhood! This area has some of the most beautiful blocks of historic brownstones in New York City, so it's lovely to walk around and admire the history.
Do you have any projects you're currently working on that you're really excited about?
J: I'm excited to launch a new website for my writing – can't wait to have all my clippings in one place. Beyond that we're gearing up to record some new Nassau tunes and am looking forward to a show we have coming up with one of my favorite songwriters, Michael Nau!
S: I have a few new Brooklyn Bodega Cat enamel pins coming out with Valley Cruise Press really soon. Other than that, looking forward to new illustration assignments and clients. If anyone is on the hunt for illustrators, let's chat!
photos by: Landon Speers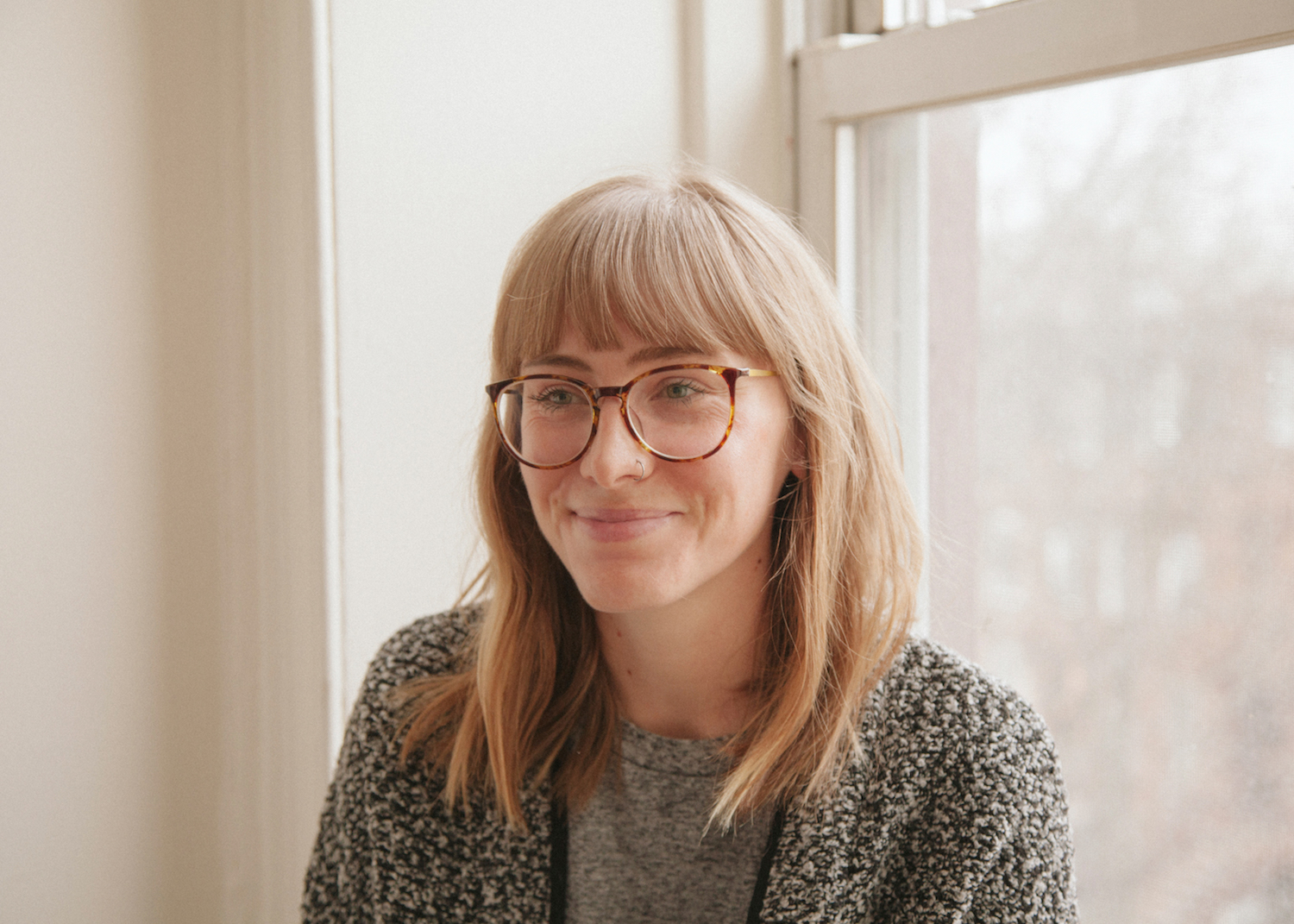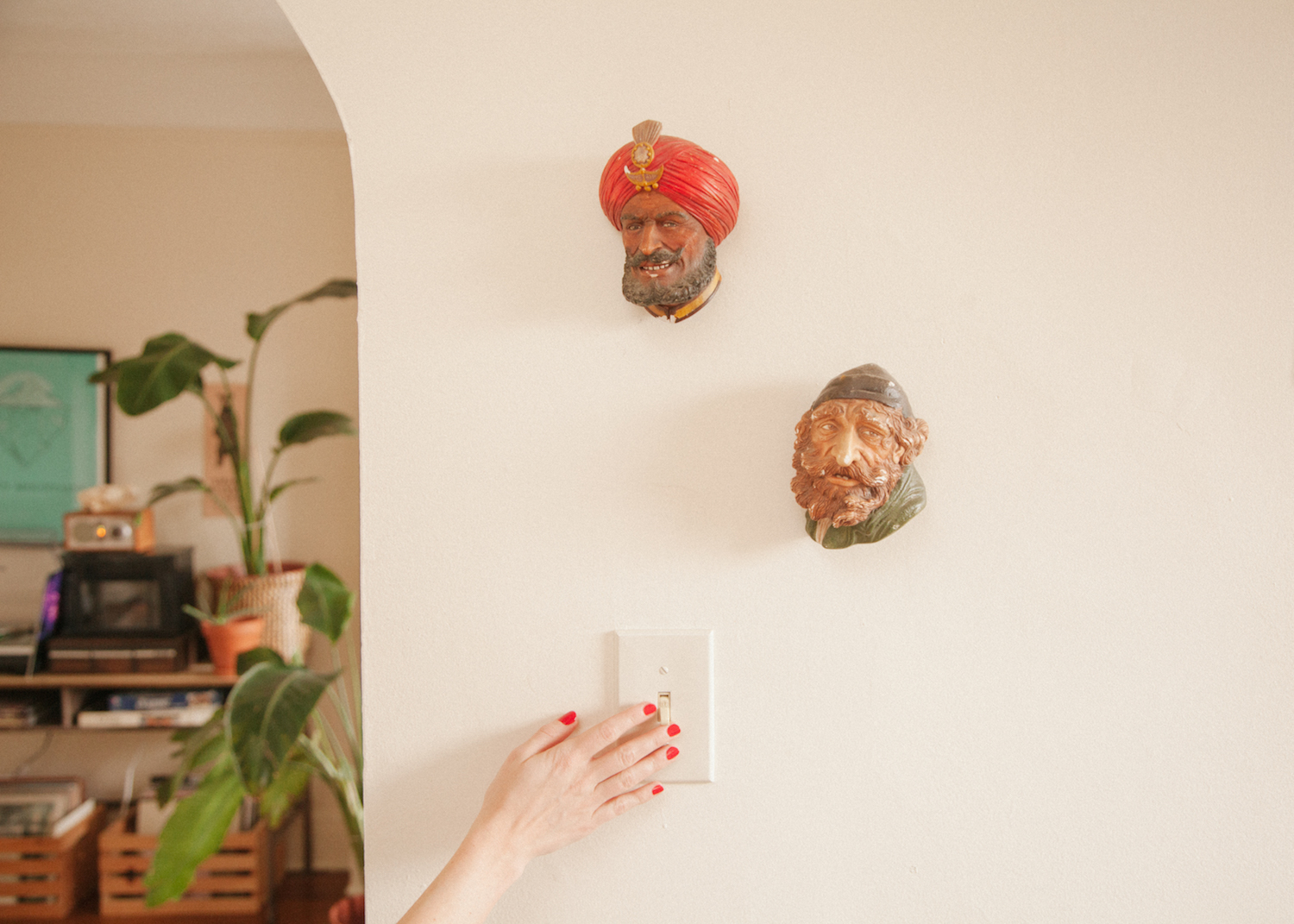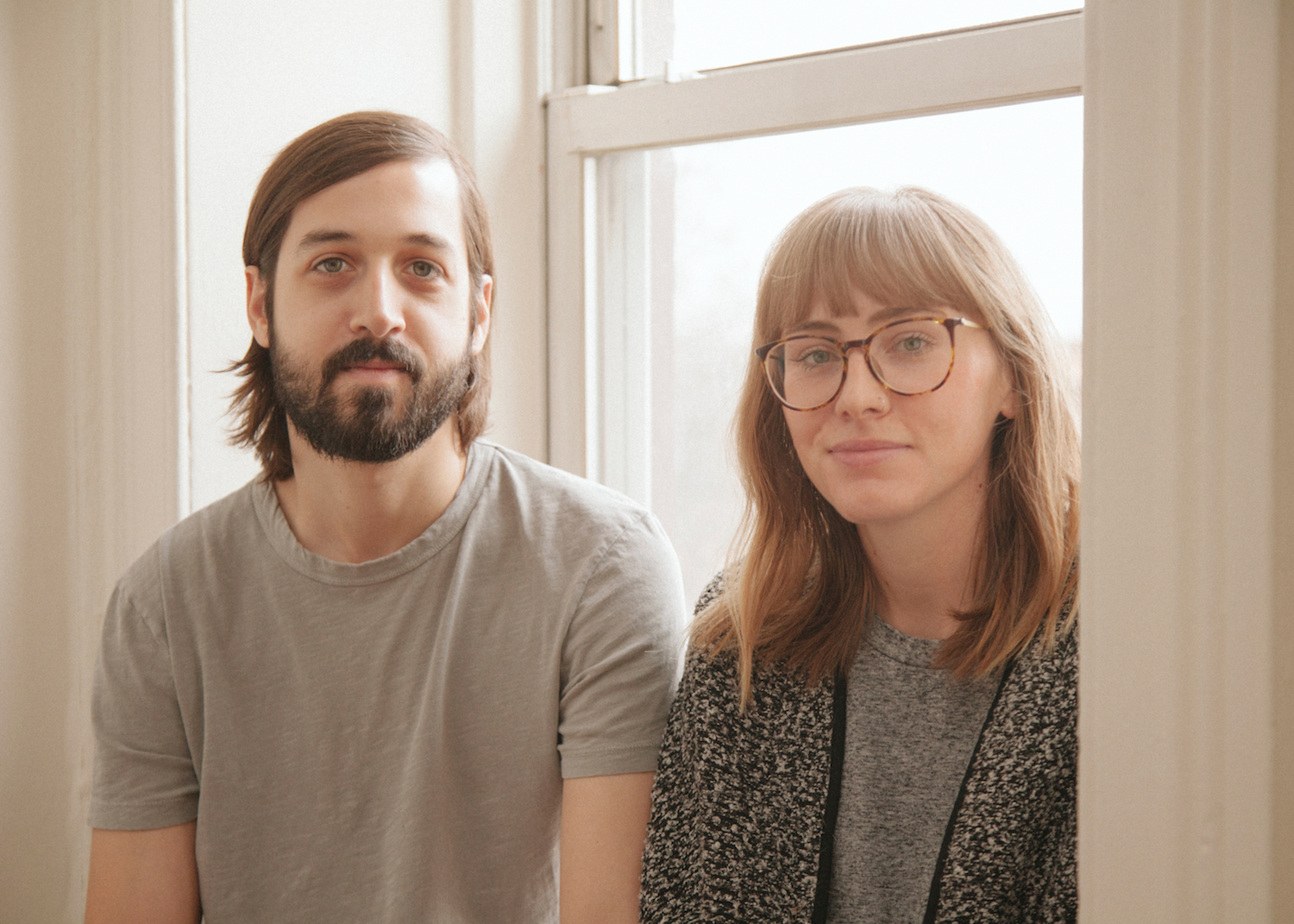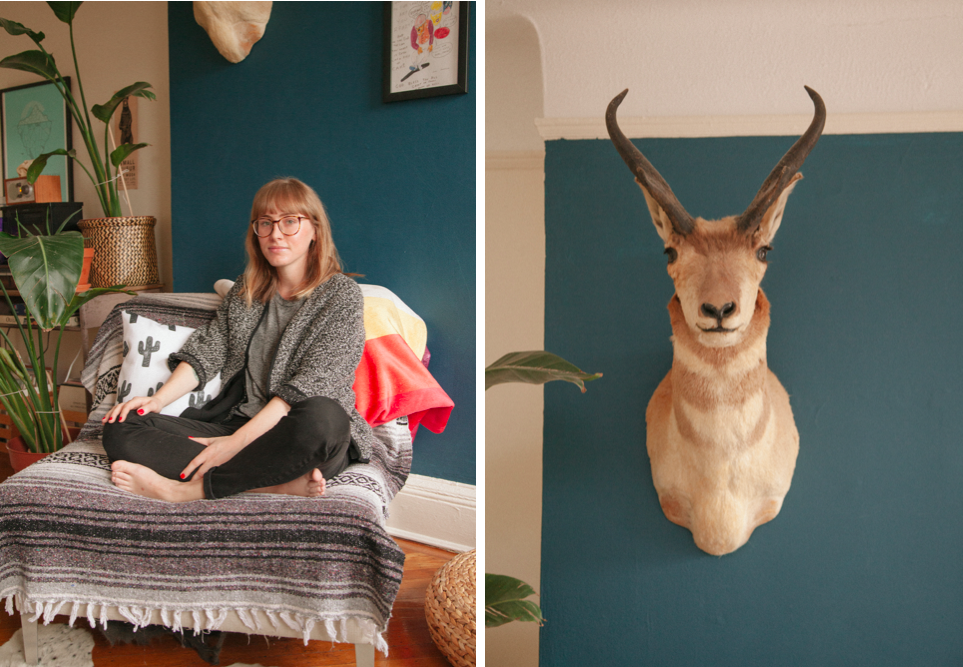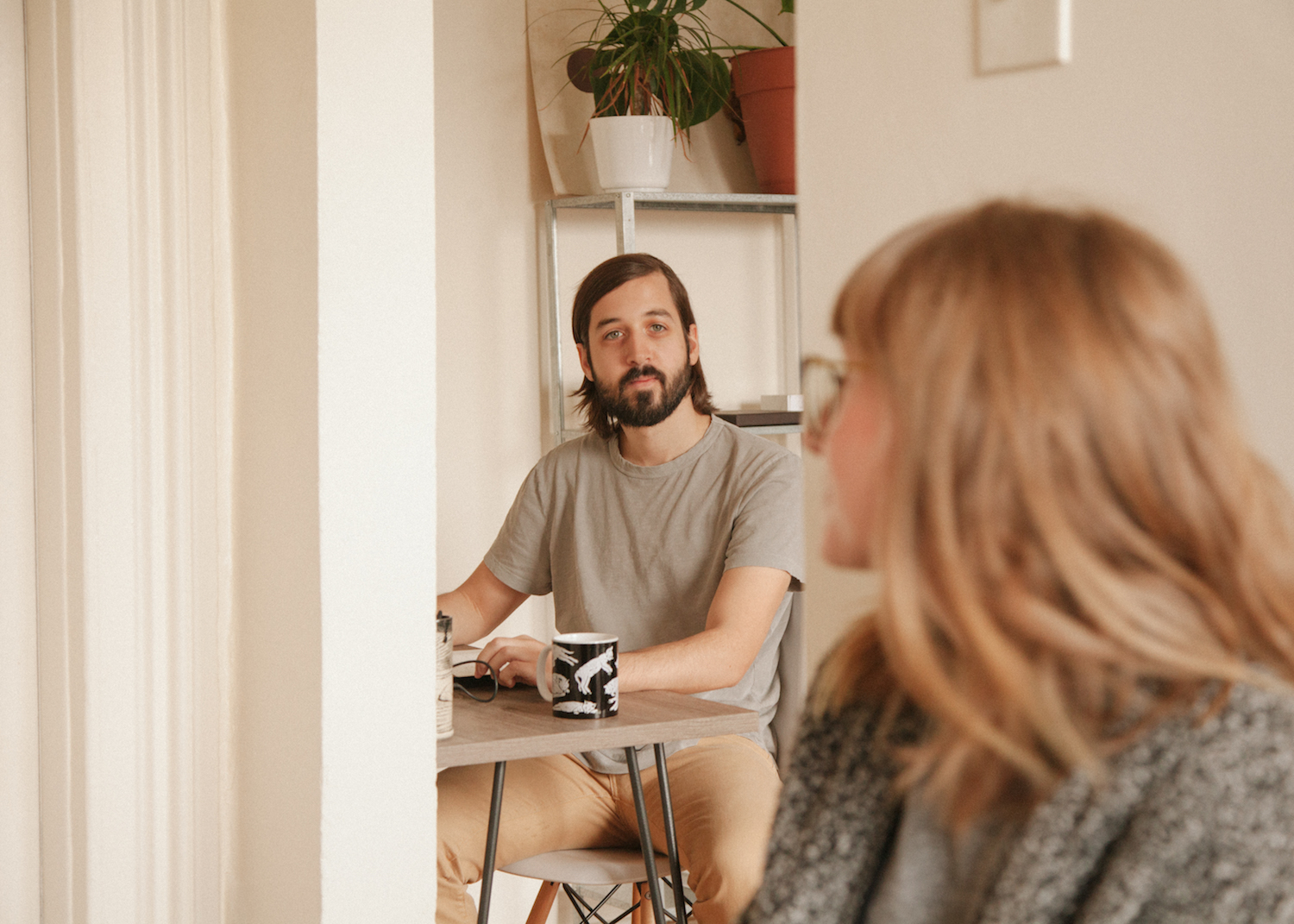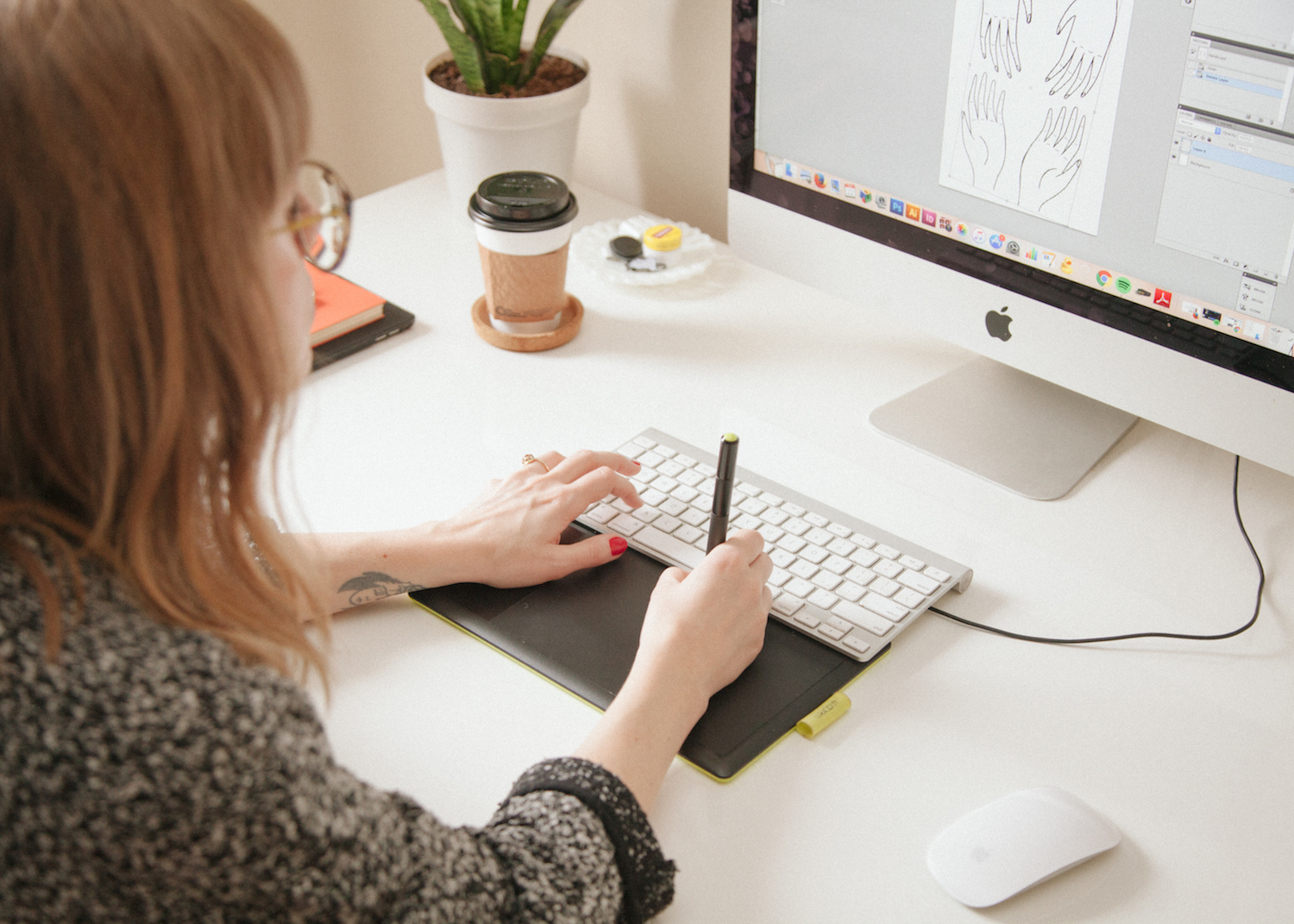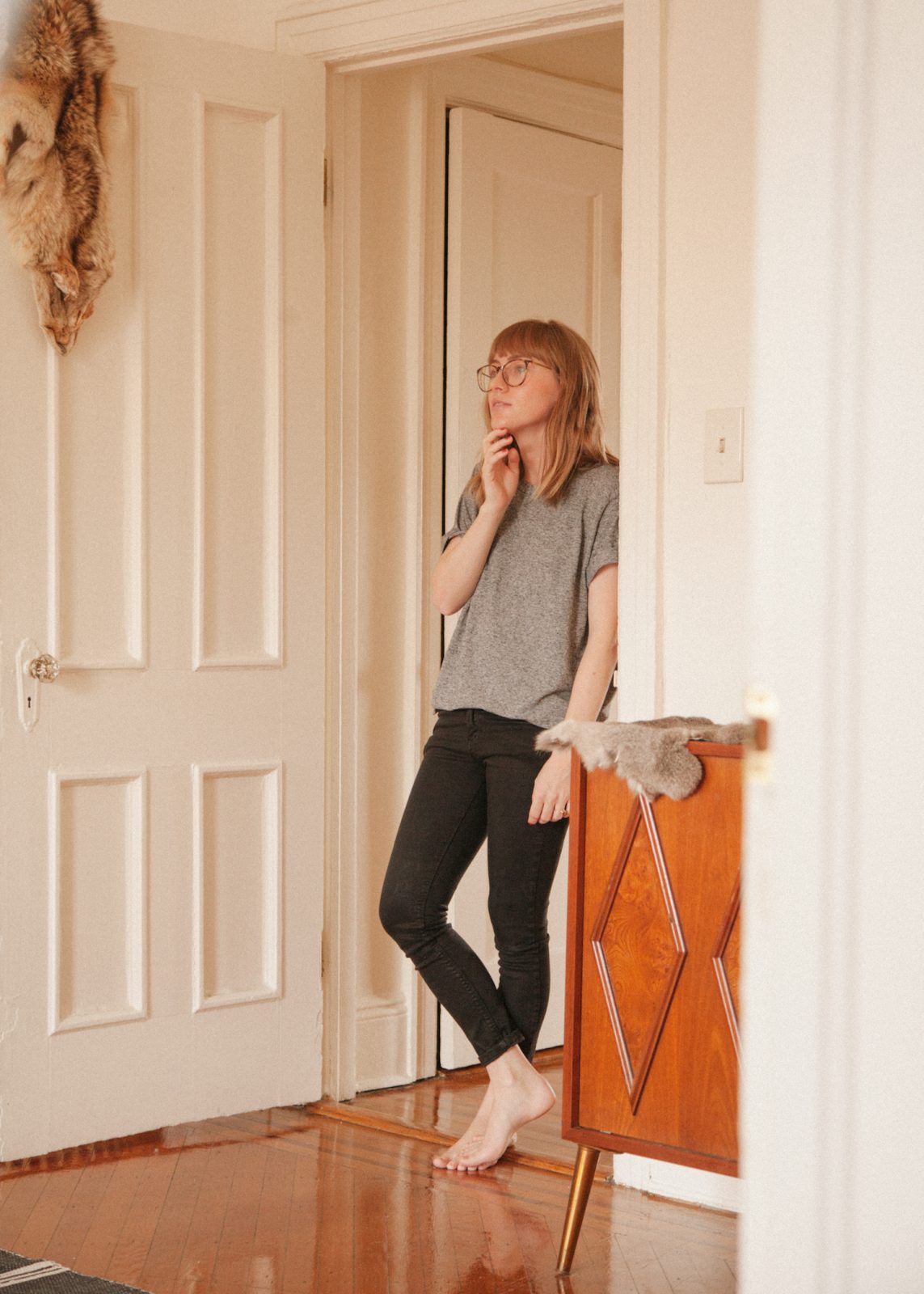 Annie Oakley Illustrated Portrait
5
Cat Pattern Throw Pillow
7
"Hello There" Cat Paws Carry-all Pouch
4
Wildflower Pattern Tote Bag
4
Illustrated East Nashville Map
4
Brooklyn Bodega Cats Notebook
2
Illustrated New Mexico Map Canvas
2