In honor of Small Business Saturday, we wanted to dive in and meet a different kind of Society6 artist—the small business owner.
Someone who uses Society6 as a platform to distribute their branded merch and more. And when the subject of a business-side hustler came up, there was only one man to call.
Brandon 'Scoop B' Robinson is a podcast host and journalist who started the brand #Credentialed to shine a light on those hustler-minded, independent creatives who are looking to make a name for themselves.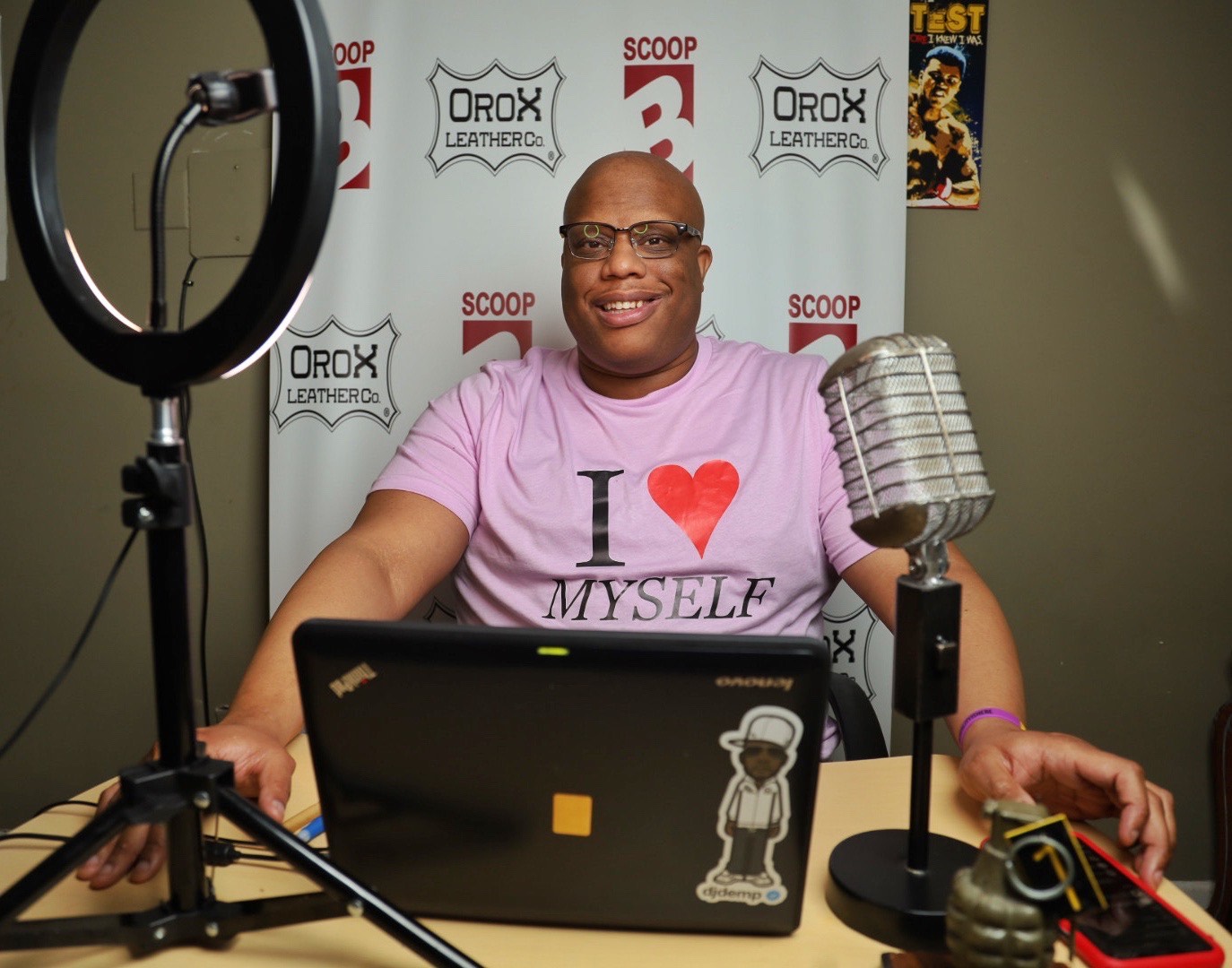 Could you start by introducing yourself and what #Credentialed is?
I'm Brandon 'Scoop B' Robinson. I'm the host of the Scoop B Radio Podcast, a podcast which has garnered tons of streams on all major platforms and has counted Charles Barkley, Pete Sampras, Shaquille O'Neal, DJ Khaled, Jake "The Snake" Roberts, Jesse Ventura, Mark Cuban, Allen Iverson, Master P and Tiki Barber as guests. I'm also a senior writer at Heavy.com where I break news and write feature stories on anything and everybody in pop culture and sports.
I'm not new to the industry. I've been around as a journalist when I broke into radio at 12 years old, hosting Nets Slammin' Planet, the Nets' official kids radio show on AM New York radio in the 90s. 
#Credentialed is a platform I created with Kandace Moore. After being denied entry to this year's NBA All Star game in Chicago because my publication was deemed "not credible enough," I vented about it on Twitter and got much positive feedback from my followers. I was also sharing my frustration with Kandace about it and honestly felt that this denying of entry was personal. Ironically, the individual can no longer make decisions like that because they were laid off due to COVID-19. I wish them well. Using that frustration of being denied (which wasn't the first time) I turned it into a viable product. The moral: Just because someone doesn't "credential" you to where you need to be, it doesn't mean you don't matter. You credential and validate yourself and your self-worth. 
Could you introduce your #Credentialed co-creator Kandace Moore as well?
Kandace Moore is creative and works behind the scenes with the Scoop B brand. She's currently a graduate student. 
What's your plan for #Credentialed? Where do you want it to be in 5 years? 20 years?
A household name and an inspiration. #Credentialed is a reminder to creatives, as well as everyday people, that you define yourself—not your job, not what people say about you. You define you.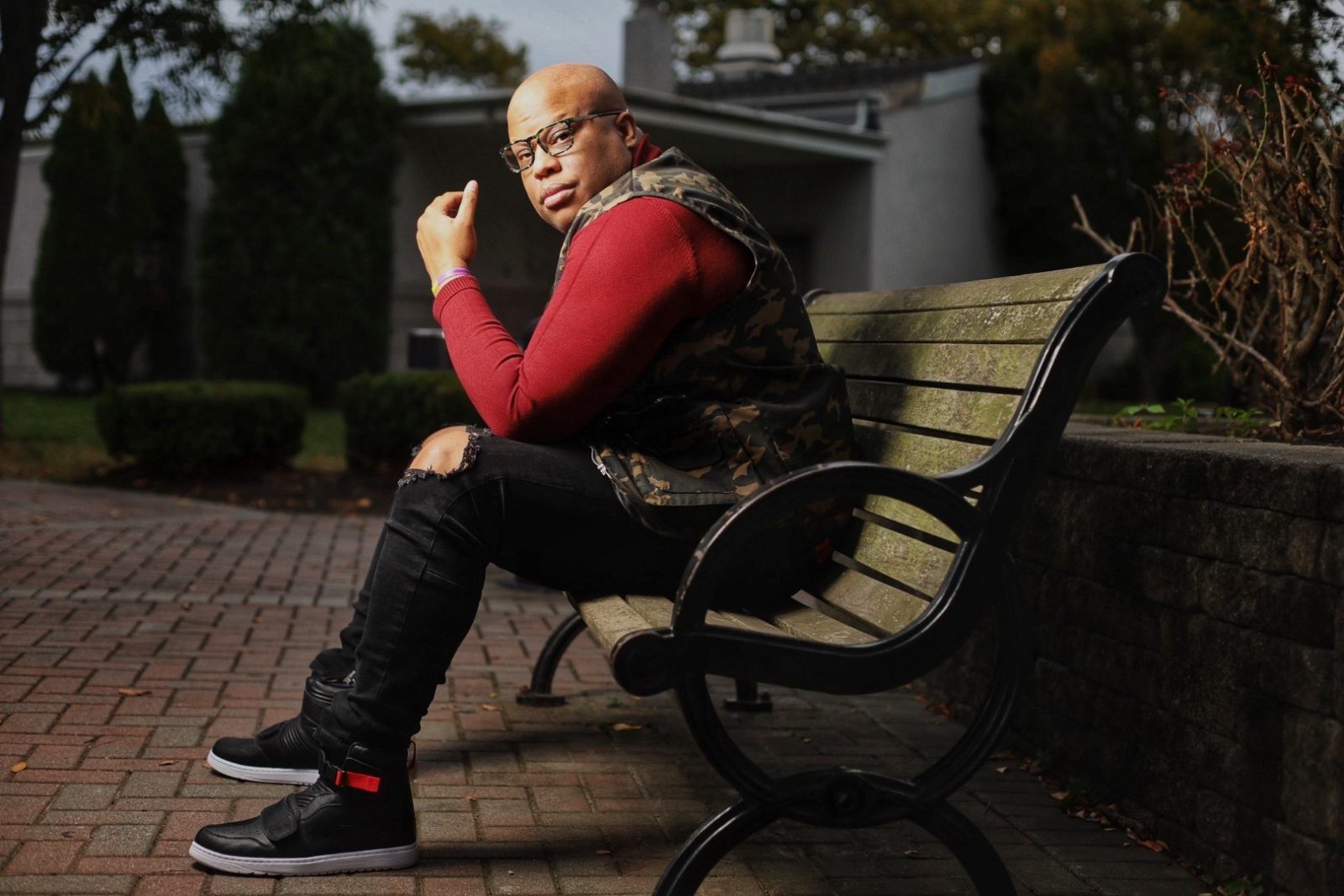 How did you discover Society6?
Honestly, Kandace Moore did. We were looking for a distributor who met our core vision of young, sophisticated, driven, marketable and easily digestible. 
You mention looking for a distributor for your brand, and I think that's such a unique way to use Society6. So many people view it as strictly a place for artists to post their work and use the site as their digital warehouse/ecomm arm; but you've chosen to use it as more of a storefront. Could you talk more about tips and tricks you've been able to use with Society6?
Create things you enjoy and things you know others will enjoy too. Think about it: we wear and use things that are inspired by others. Why not do the same in your everyday life? I'm inspired by Ralph Lauren, LeBron James, Martha Stewart, Oprah, Kanye West, Michael Jordan and Jay-Z, professionally. From what I gather, they turned their lifestyles into living works of art. I'm genuinely looking to do the same.
Are you creative yourself? Any artistic talents we may not know about?
You better believe it! I used to play the alto saxophone as a kid and went on tour with a classical orchestra.
I can beatbox, and for extra credit on a fifth grade spelling test, I spelled supercalifragilisticexpialidocious correctly! 
Where do you draw your creative inspiration from? Are there certain artists, musicians, creators that you look to? 
Honestly, I draw inspiration from my dreams. I know I was put on this Earth to leave a lasting impact. Additionally, I draw inspiration from doubters—I use that as fuel. 
Music is also a great equalizer. I like things that remind me of my childhood and that are from the 90s and 2000s. I admire how Will Smith and LL Cool J leveraged their musical talents and created successful acting careers and sustainable brands. I like how Puff Daddy made his brand cool to both city and suburban kids. I admire how Jay-Z and Rick Ross transcended music and lifestyle through their catchy beats, literature, alcoholic beverages, fashion and co-branding with major companies. I marvel at Jalen Rose's ability to go from the iconic University of Michigan's Fab 5, to his NBA career, to his current role as an NBA analyst at ESPN.  I admire the late Stuart Scott, who was unafraid to be himself. I think the world of Kobe Bryant, whom I knew. I honor him because he valued the legends that came before him. I admire Stephen A. Smith's ability to transition from the New York Daily News to the Philadelphia Inquirer. It was in Philly where he connected with Allen Iverson and was baptised into culture while seamlessly transitioning into television commentary and commercials. I also admire Ken Griffey Jr., Deion Sanders and LeBron James' exceptional skills in their respective sports while showcasing their abilities to become rockstars through the arts.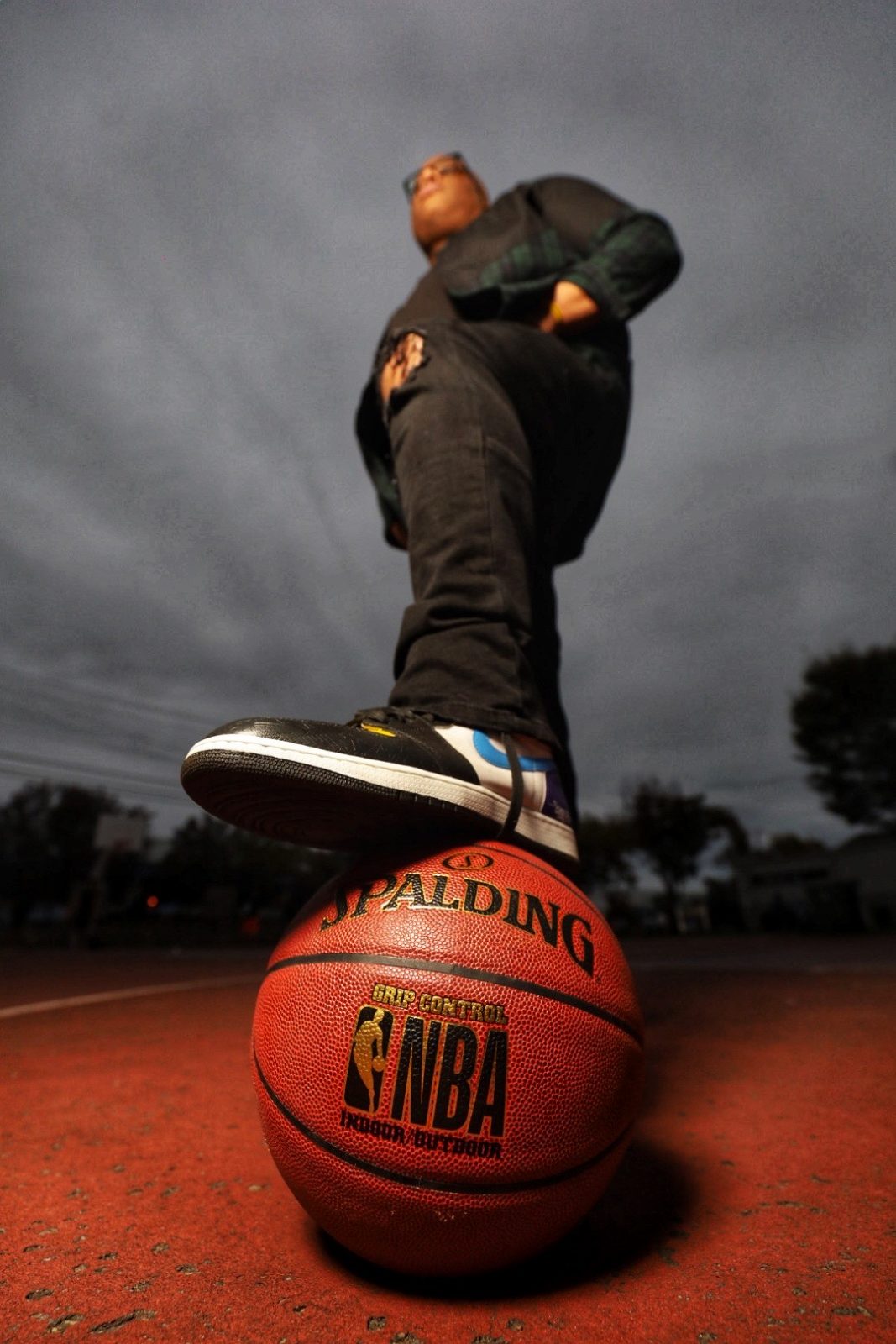 Could you talk about the intersection of sports and art? 
It's always been there. Social media has put it in people's faces. Art is the bi-product of struggle, needing to express yourself, the want to be heard, the want to be celebrated and all of the competition and politics behind it. Newsflash: Sports is the same. 
WWE Hall of Famer, Ric Flair, said it best: "In order to be the man, you have to beat the man."
A brunch with bottomless mimosas is often the meeting place or arena to celebrate great art and sports. 
Alright, so you've piqued my interest with a bottomless mimosa brunch… Do you have a crew you get together with to talk shop? Any stories to share about particularly memorable brunches?
Yes. Pre-Covid, I'd stop at BK9 before going to work at Nets home games. The place is delightful. Lizzo did a sit down interview with CBS News' Gayle King earlier this year at BK9. While bottomless mimosas are cool, you truly get American/Carribean-inspired meals. 
I've had meetings there and pre- and post-game social gatherings there. I remember back in December, I had a pre-game meal there. Later, got a scoop about the Brooklyn Nets while in the arena and stayed and wrote my story. Then, I walked back to BK9 and had dinner there to celebrate.
Many of Society6 artists are small business owners and/or building their respective brands through social media and beyond—do you have advice to give them as they hone their craft and build their brand?
Be disruptive. Be memorable but more than anything HAVE FUN!