Elle Strauss' fashion industry expertise is international.
Having fulfilled a wide range of applauded roles at the U.K.'s The Face and Company publications and New York's Lucky and BRIDES magazines, among others, the British-born freelance stylist, consultant and director now lives in Los Angeles with her photographer husband and two daughters. We talked to Strauss about how her former homes have influenced her fashion and decor styles, a lesson she's learned as a working mom, and her only piece of advice when it comes to one's wardrobe.
Hi, Elle! Having lived in the U.K., New York, and now Los Angeles, what people, places and things do you miss the most?
From the U.K., I miss my family, friends, and the chocolate. Oh! And a bacon sarnie! From New York, I miss the energy, culture, and my friends. I think the biggest challenge moving to LA from NYC was losing the ability to walk everywhere.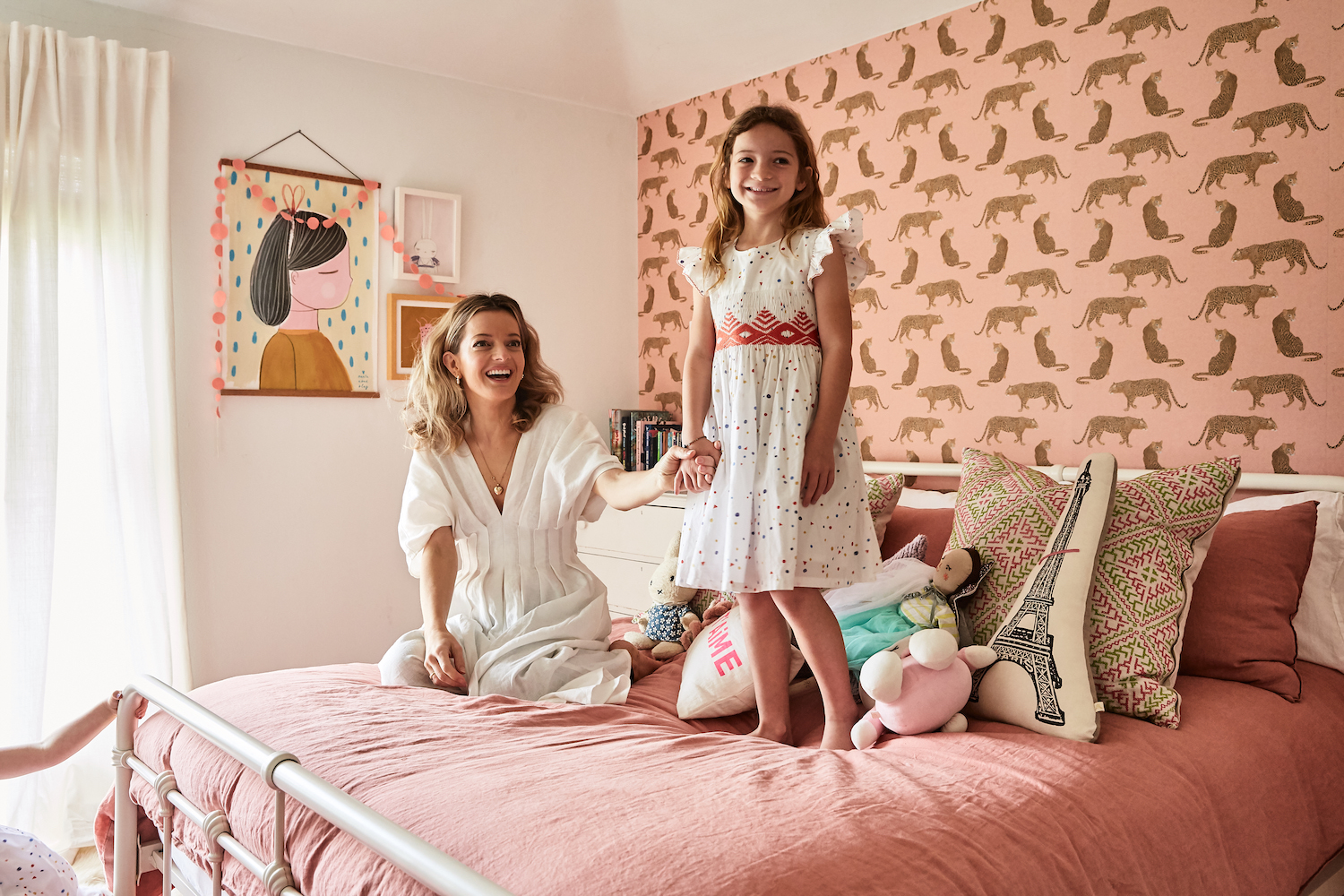 How would you say each place has influenced your fashion style?
I'm not sure if my style has been directly influenced, but I think the weather obviously has played a big role in my fashion choices. California is way more casual, but I still find myself identifying an opportunity for the chance to wear more directional pieces. I miss having to wear outerwear like I would in NYC or London. But I definitely don't miss the rain in England.
And how would you describe your home decor "style"? What do you credit it to?
I think you can definitely see the British influence, but with a dash of California mid-century modern. I would credit my mum as my biggest inspiration. She's so chic, both from a fashion perspective and interiors. For example, [designer] William Morris' prints felt like they were part of my childhood, from the Liberty x William Morris print dresses she made me to the William Morris printed sofa in our living room.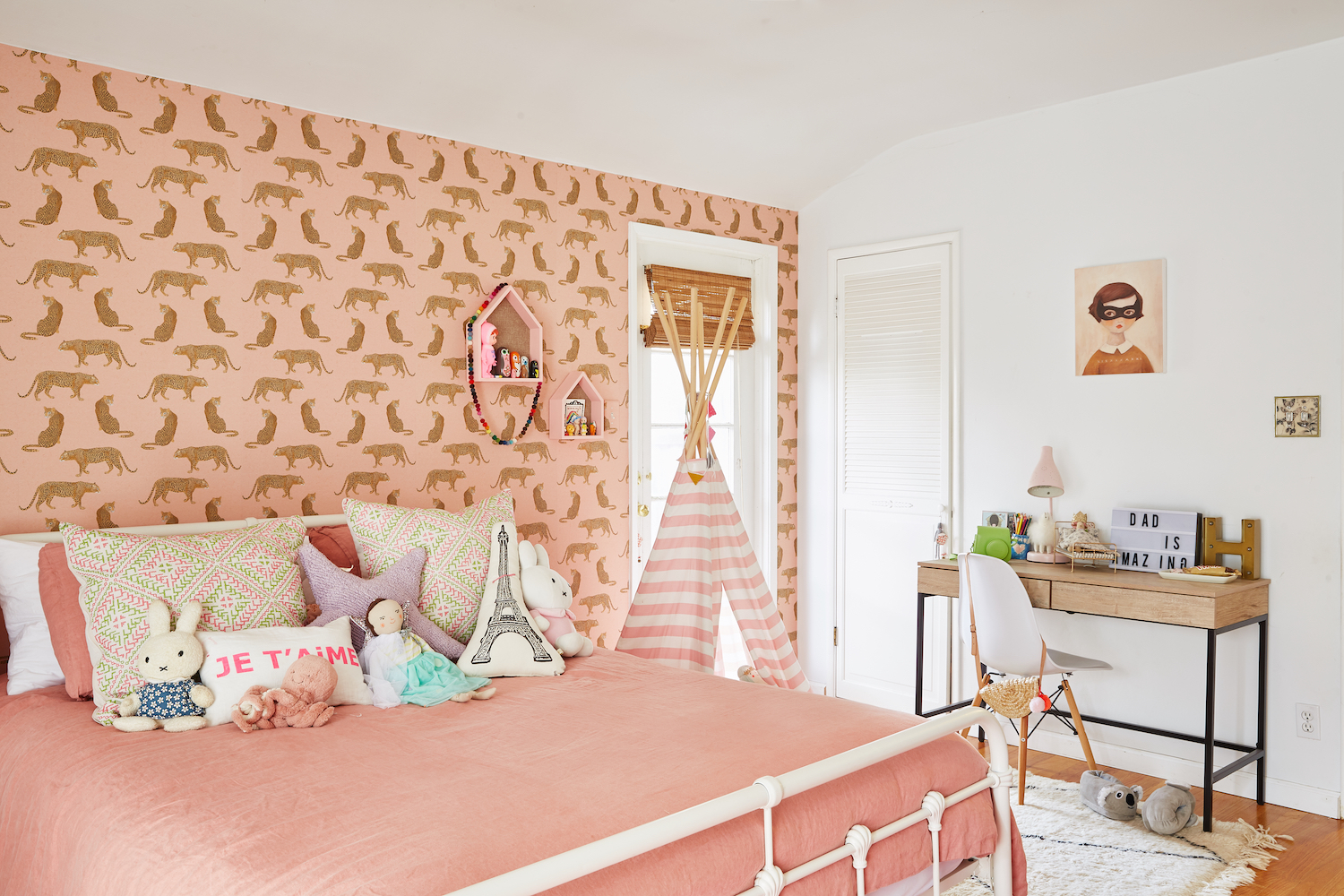 When decorating your daughters' rooms, how did you ensure that each would match their own personalities?
It's less about personalities and more about age—otherwise, if it was left up to her, Imogen (3) would have lined the walls in Frozen! With Honor (8), she does love leopard print and I let her choose the wallpaper. She is a stylist in the making.
What drew you to the Society6 items you chose for them, and why?
The items that I chose for Imogen's room I think have a fairy tale quality and they work really well with the Maileg's mice and bunnies she is so obsessed with. Honor, as I mentioned, loves leopard print so the cheetah wallpaper was perfect. And as she's about to turn 9, it felt cool in a coming-of-age way.
How has motherhood influenced both your fashion and home decor styles?
I don't think it has, I just have more rooms to style and I probably wear more flat shoes—but barely!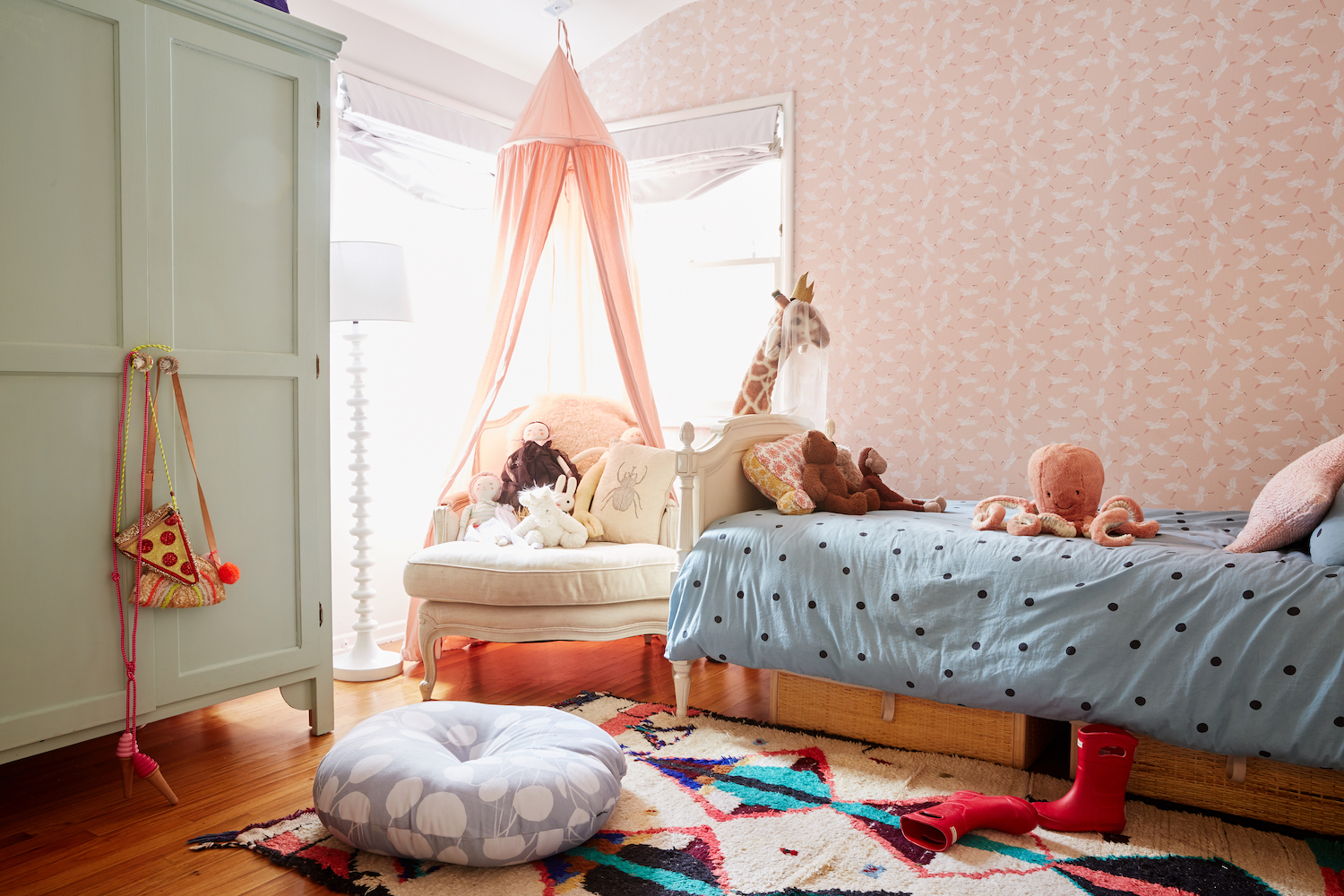 They say rules are meant to broken, but what is the one fashion formula you'd advise everyone to abide by?
For fashion, I would say you have to feel comfortable in yourself. That doesn't mean comfortable shoes(!), but that you need to feel like yourself or the best version of you in whatever you're wearing. Fashion is emotional and if you don't feel good then the outfit will wear you.
Congrats! You and your husband James have just celebrated your 10-year anniversary! What are your expert tips on living in a shared space?
Let your wife make all the decisions? [Laughs] I'm lucky that James is very laidback about interior design and lets me get on with it. It may help that we converted the garage into his studio/office so he escapes regularly. So I guess my tip would be to find your own space to express yourself in, in whatever area works for you, no matter how small.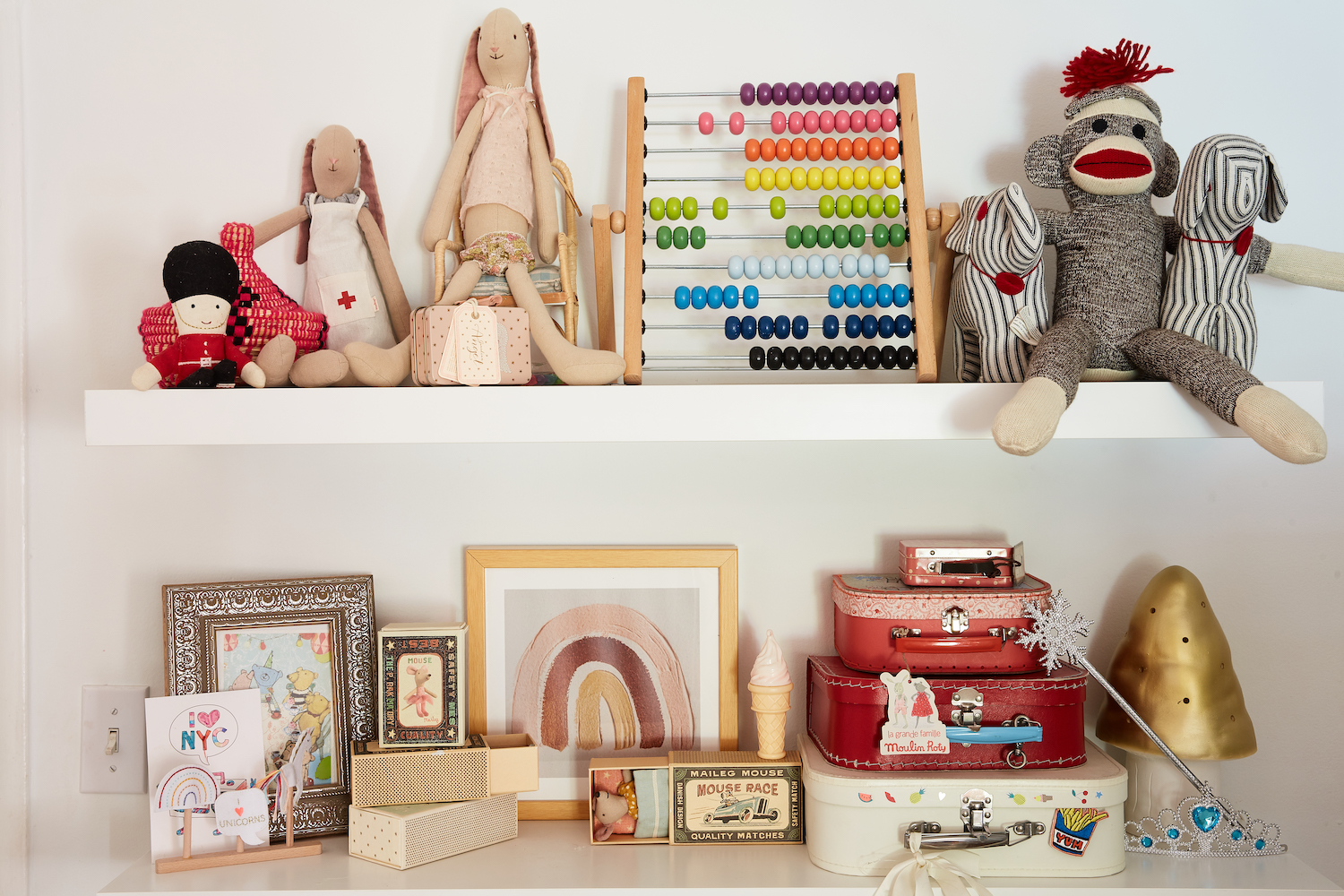 What's one learned lesson or piece of advice you want to share with all working moms?
Give yourself a break. It's really hard this work mum stuff. You can't be everywhere or everything to everyone. Just do your best.
Photos by Nicole LaMotte
sunset leopards Wallpaper
Kitten Bandit Canvas Print
by emilywinfieldmartinart
$139.99
Eucalyptus Dove Floor Pillow
Kites Framed Art Print
by emilywinfieldmartinart
$69.99
Love Will Tear Us Apart Framed Art Print
by Love Will Tear Us Apart Framed Art Print
$69.99
Sketchbook Mushrooms Framed Art Print
by Sketchbook Mushrooms Framed Art Print
$77.99
Vintage rainbow painting Framed Art Print