Have you ever had so many favorites it's hard to choose just one?
Whether it's favorite ice creams, favorite blogs, or favorite Rihanna tweets, it can be overwhelming to feel the need to narrow down. Thankfully, when it comes to decorating, the gallery wall is the perfect option for those of us who are decision-challenged. In fact, the gallery-wall-goal is to showcase your aesthetic with as many pieces as possible! Here, the creator of Headed Somewhere, Mary Lauren, gives us her take on how to create this focal point in your home.
There is no wrong way to put together a gallery wall. After all, it is your space and your favorite art pieces. The most important thing is that you are in love with every piece! I have seen gallery walls put together in so many different ways, different sized frames, different color frames, prints that follow a theme or that are completely random. That's the beauty of a gallery wall, it is personal and can give your guests a visual of who you are and your personality.
We live in a pretty small house, 740 sq. feet, and this wall is definitely the focal point. This room is where we spend all of our time and this wall is the first thing you see when you walk in, so I wanted to create something that would speak to me and my guests.
1. Find A Home
Pick a wall that is one of the first you see when you walk into the room. It's best for it to be centered above a piece of furniture like a sofa, bookshelf, bed, dining table, etc.
2. Choose Your Showstopper
Choose one or two larger prints that draw in the eye first, and the fill in the gaps with your smaller prints later. While browsing Society6 prints, I immediately fell in love with the Brutalized Gainsborough 2 by Chad Wys. This is the first art piece I picked, and knew I wanted it to be the largest print which I built everything around.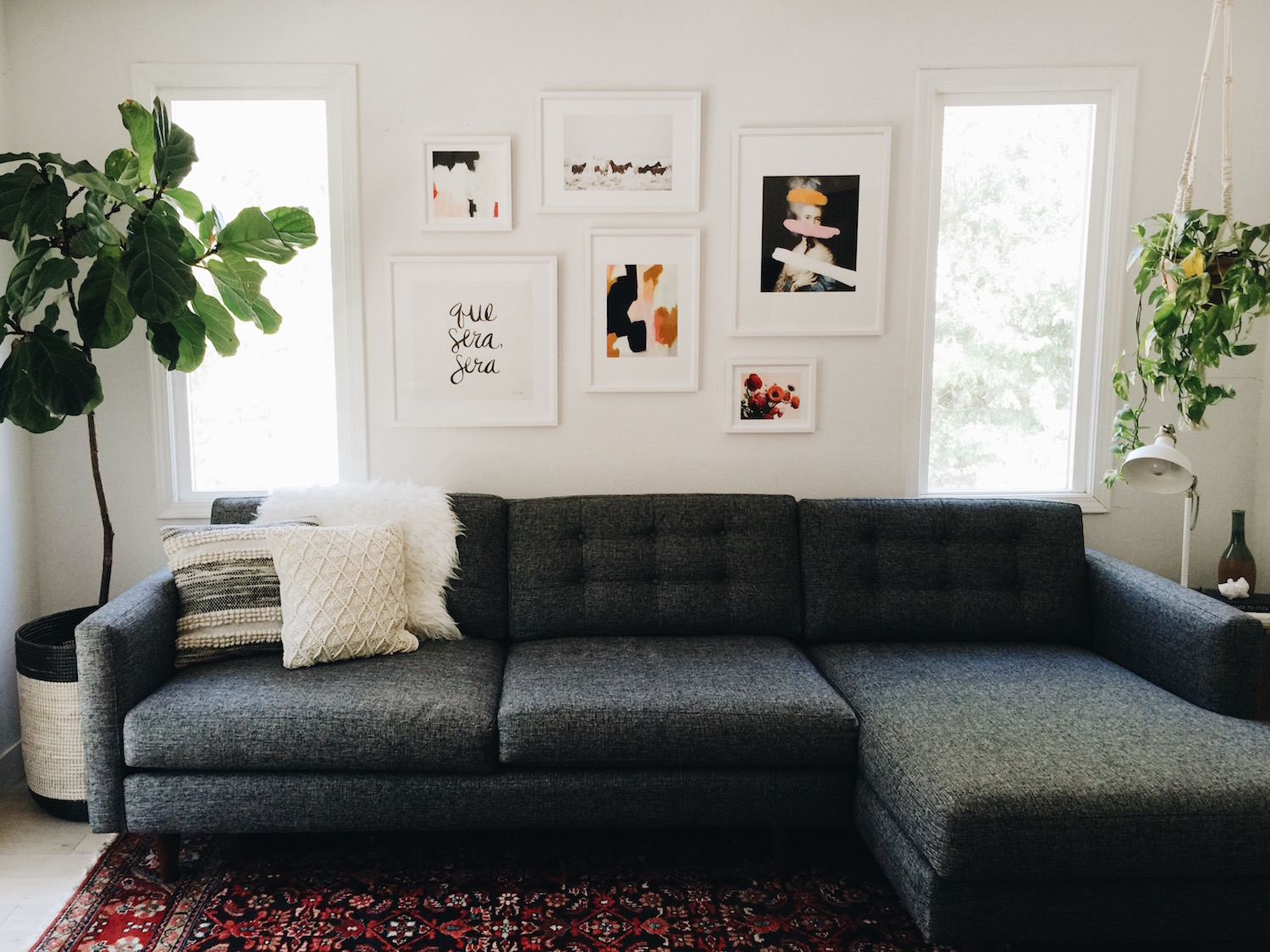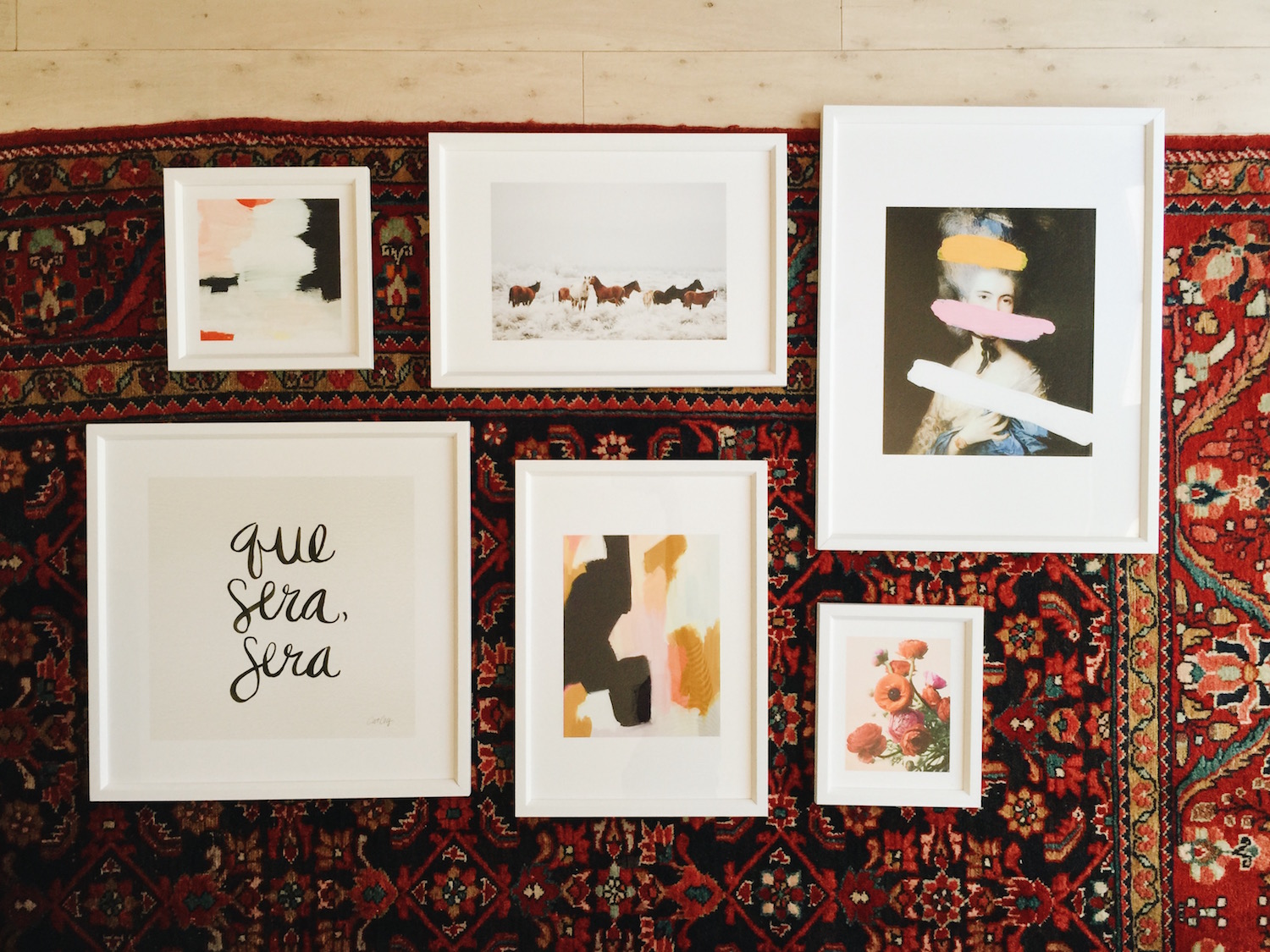 3. Create Balance
Balance and symmetry are always pleasing to the eye! After receiving my prints, I set them on the floor and arranged and rearranged them several times before deciding how I wanted to hang them. Things tend to look great in odd-numbered bunches and try keeping your largest prints on opposite ends to create even visual weight distribution.
4. Frame Your Focal Point
For a more finished look, "frame" your gallery wall with furniture, plants a coat rack etc. keeping in mind balance and symmetry. I "framed" my gallery wall with our sofa, fig tree, and hanging pathos plant. This makes your focal point even stronger.
5. Make It Yours!
Your gallery wall is something you are going to be looking at every day! Choose prints you love that mean something to you, and maybe even mix in some favorite family photos. The more personal you make it, the more likely you are to love it for a long, long time.