Wall tapestries are the easiest way to achieve a modern bohemian look in your space. We invited Anabela Piersol of Fieldguided: maker of handmade goods, lifestyle blogger and cherry blossom enthusiast to show us all the ways she uses Society6 wall tapestries to add some whimsy to her space.
Of the wide variety of products available on Society6, none are more versatile than the wall tapestries. Available in three sizes and in any print you can imagine, these swaths of fabric can make a big impact in many different ways. Not your typical heavy, woven tapestries, their lightweight, silky material and vast variety of designs immediately sparked a number of ideas for how to use them. I hope you'll be similarly inspired!
1. On the wall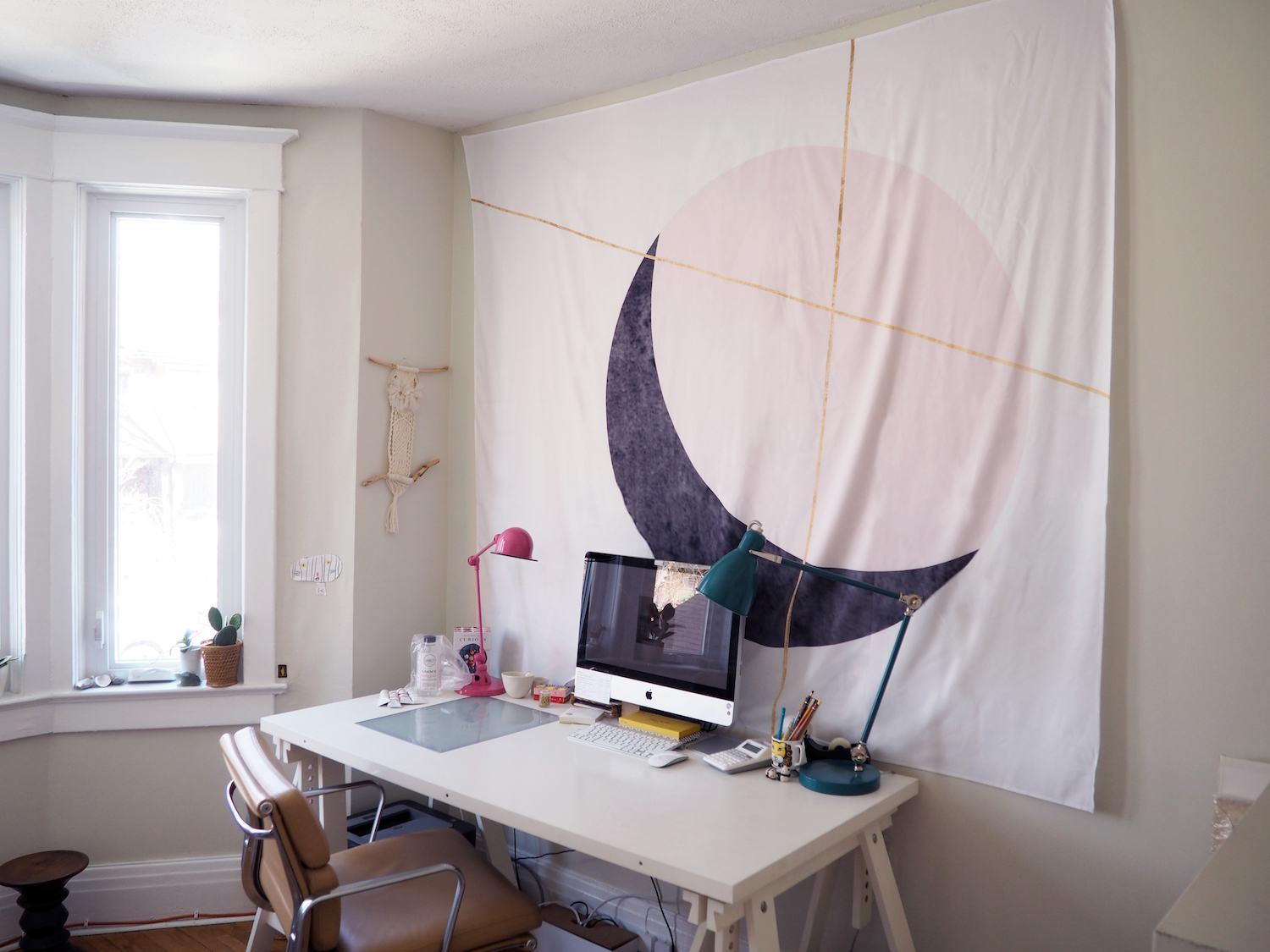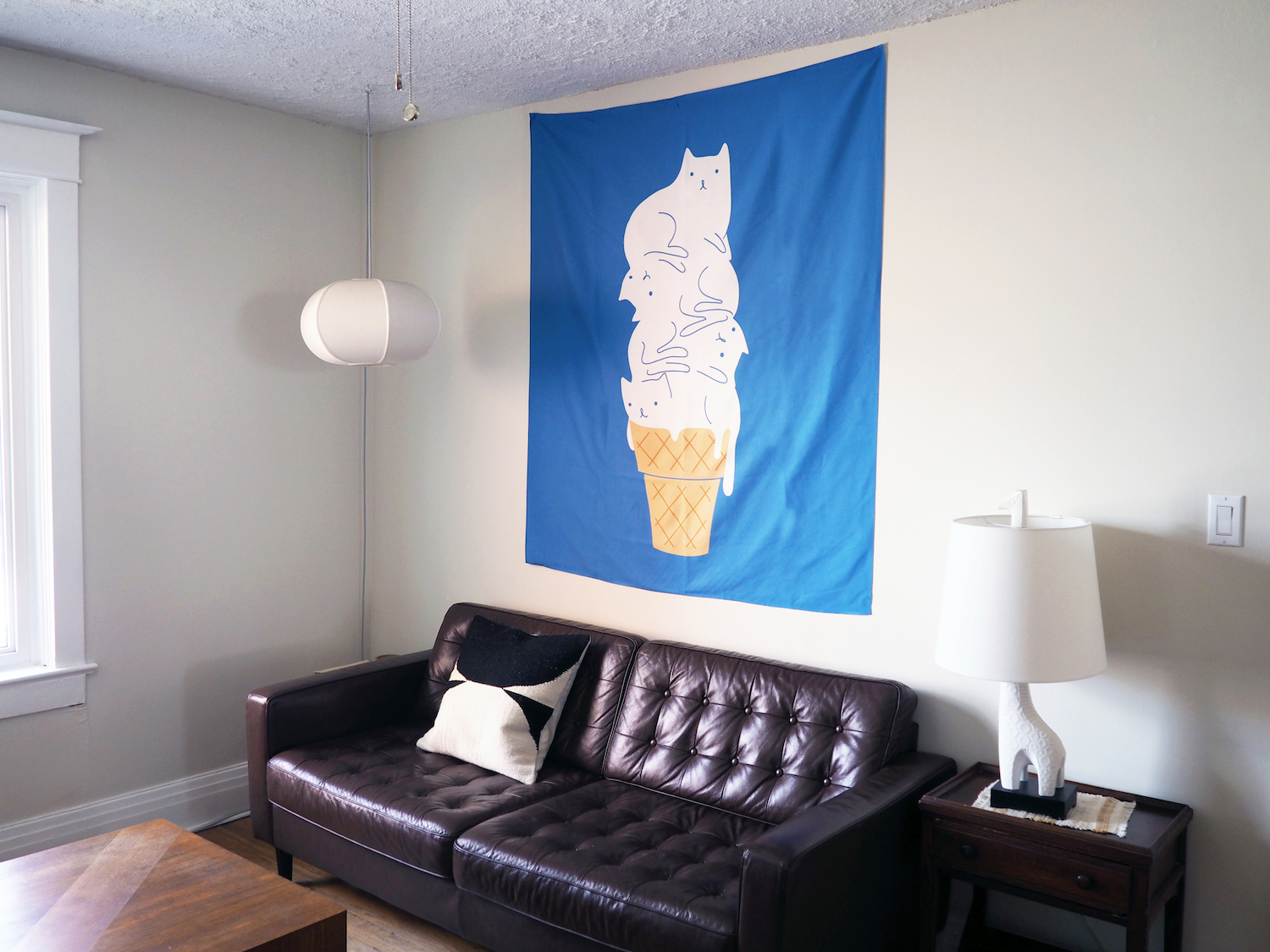 The most obvious route is to hang the wall tapestry on – you guessed it – the wall! Double sided or indoor mounting tape is a quick and effective way to get them up, and it won't damage your paint job. If you prefer to use nails, you could hang the tapestry using bulldog clips at the top corners. This is it a great way to add color, warmth, and a focal point to a minimal room. Also, tapestries make a great, affordable alternative to a custom-framed large scale print or to wallpaper, which you would literally be stuck with for a long time.
2. As a tablecloth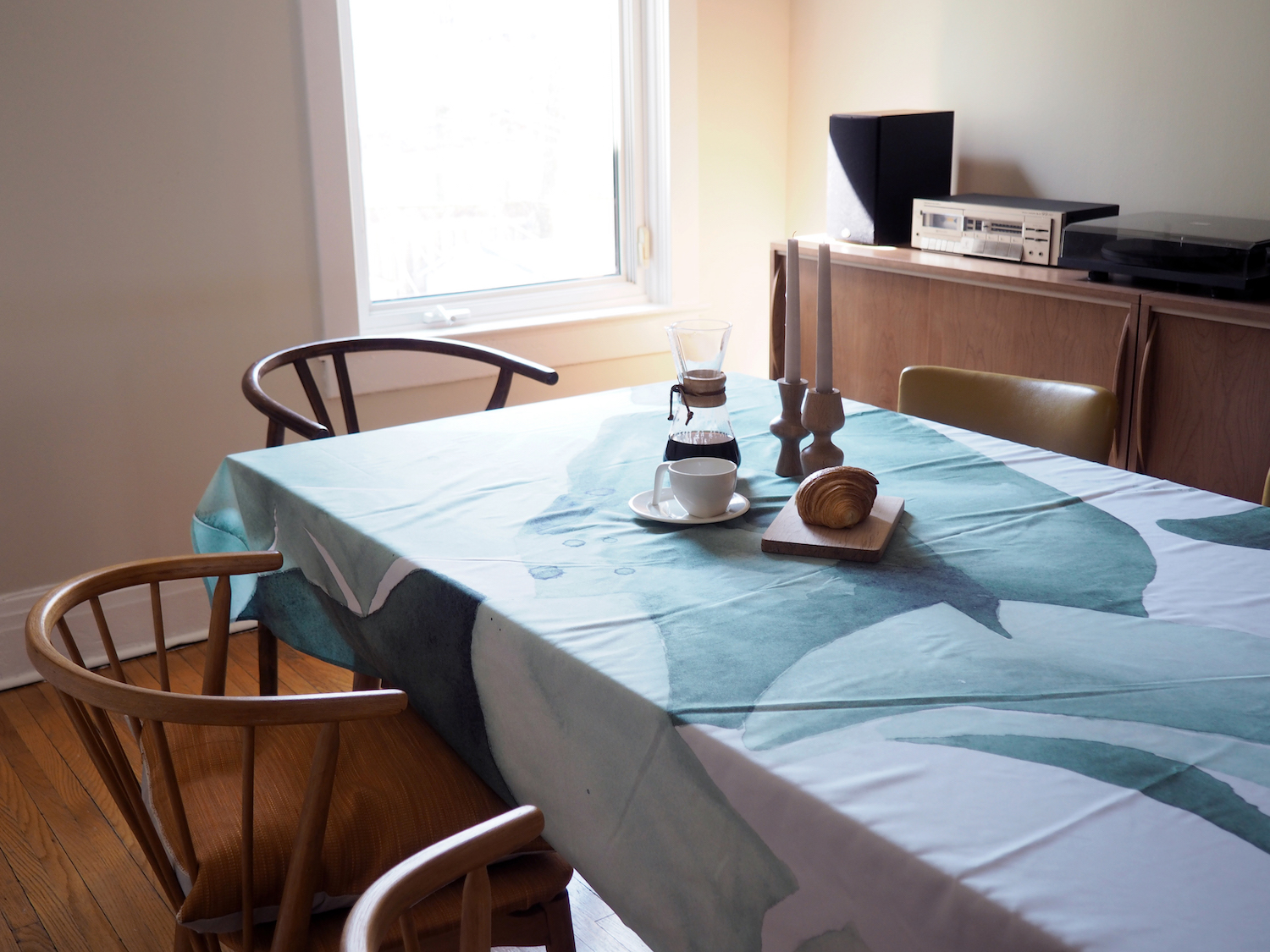 Because the tapestries are machine washable, they make amazing tablecloths! Why not wake up by adding bold graphics to your morning coffee, or impress your friends at brunch?
3. As a bedspread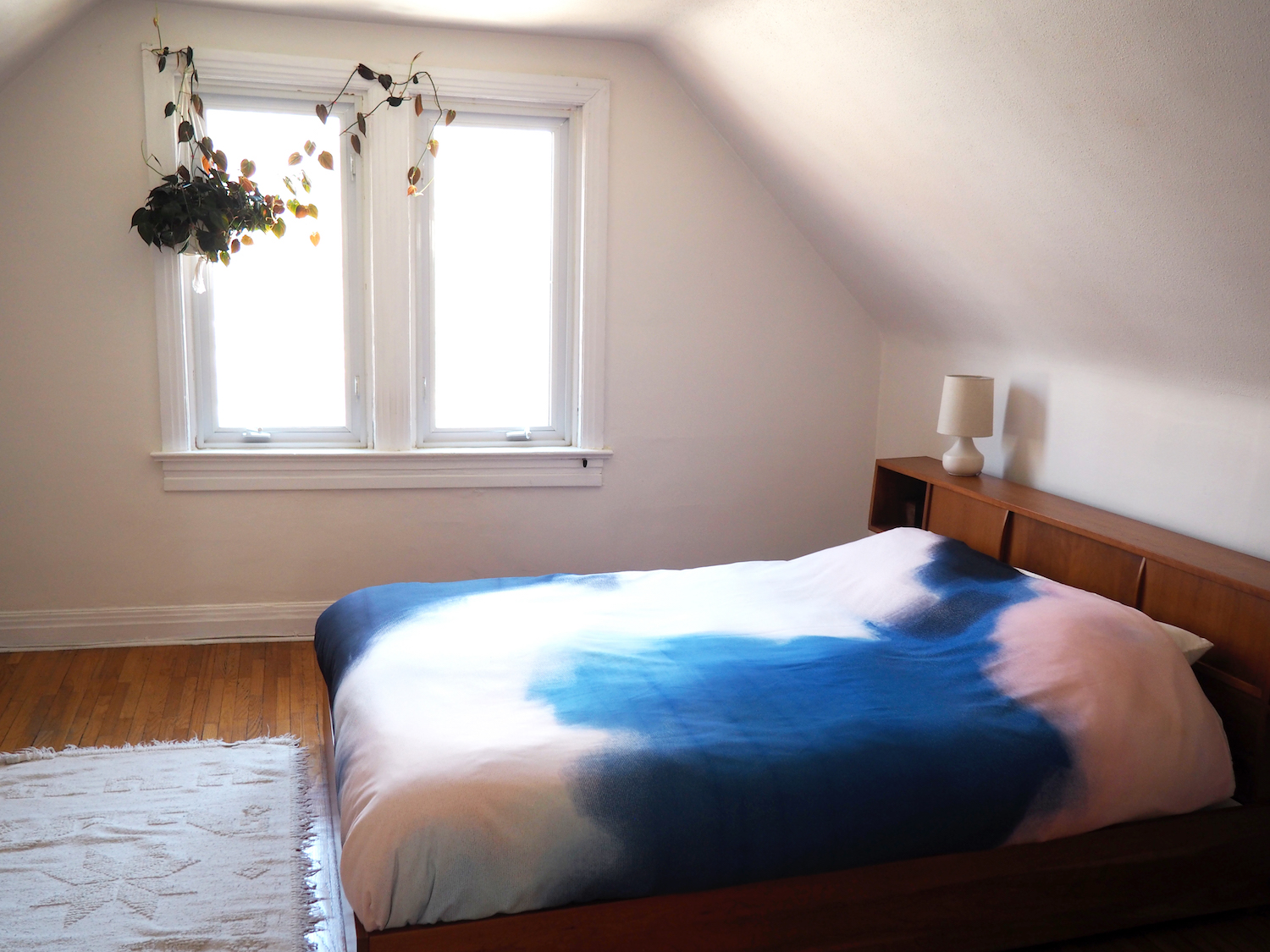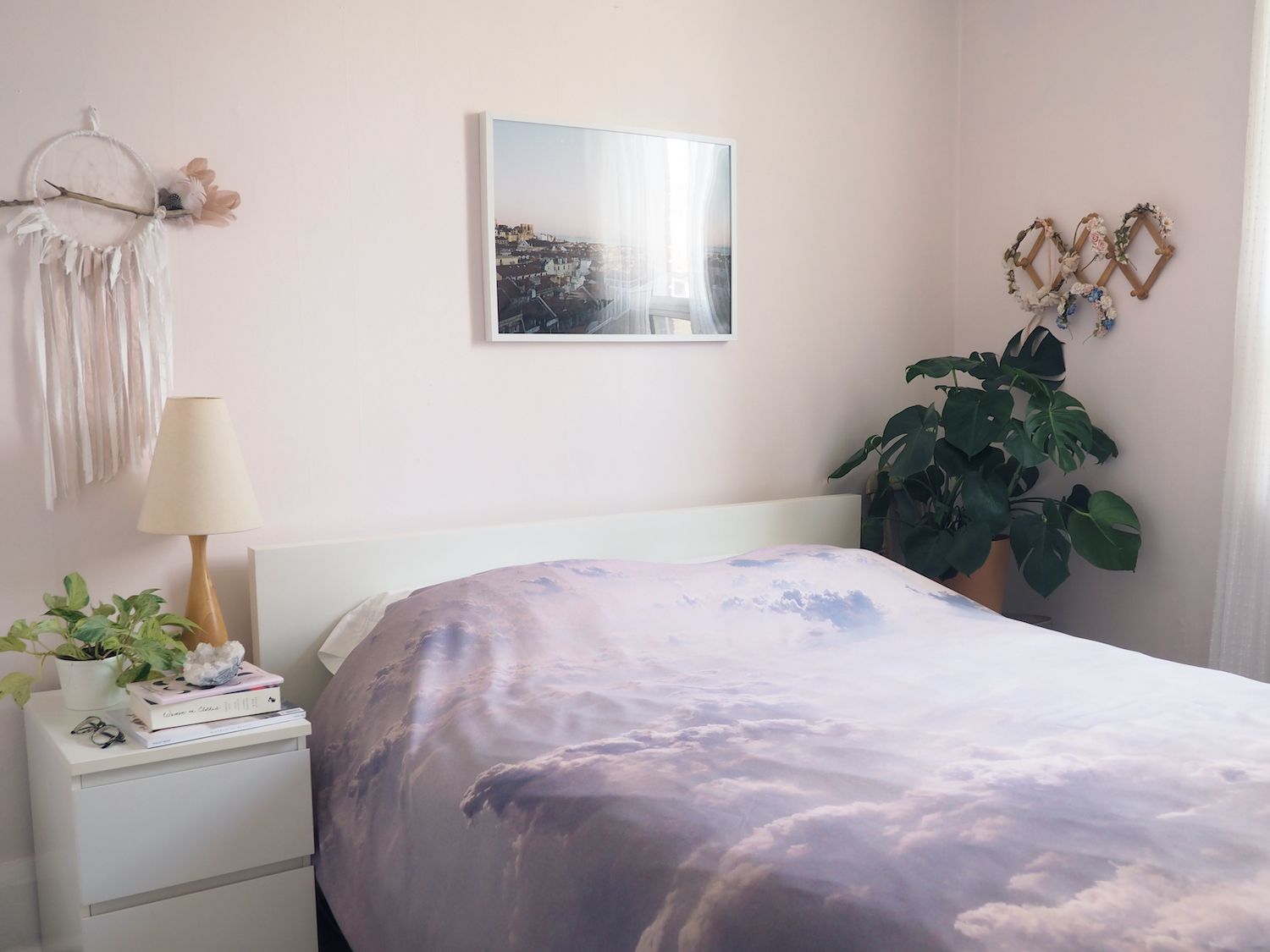 As I unfolded the largest tapestry, I realized just how big it was – enough to cover a queen-sized bed! It's also surprisingly soft against the skin, so it makes a lovely bedspread. I put it over my duvet as a light, decorative cover. The cloud tapestry seems especially tailor-made for encouraging slumber.
4. As a picnic blanket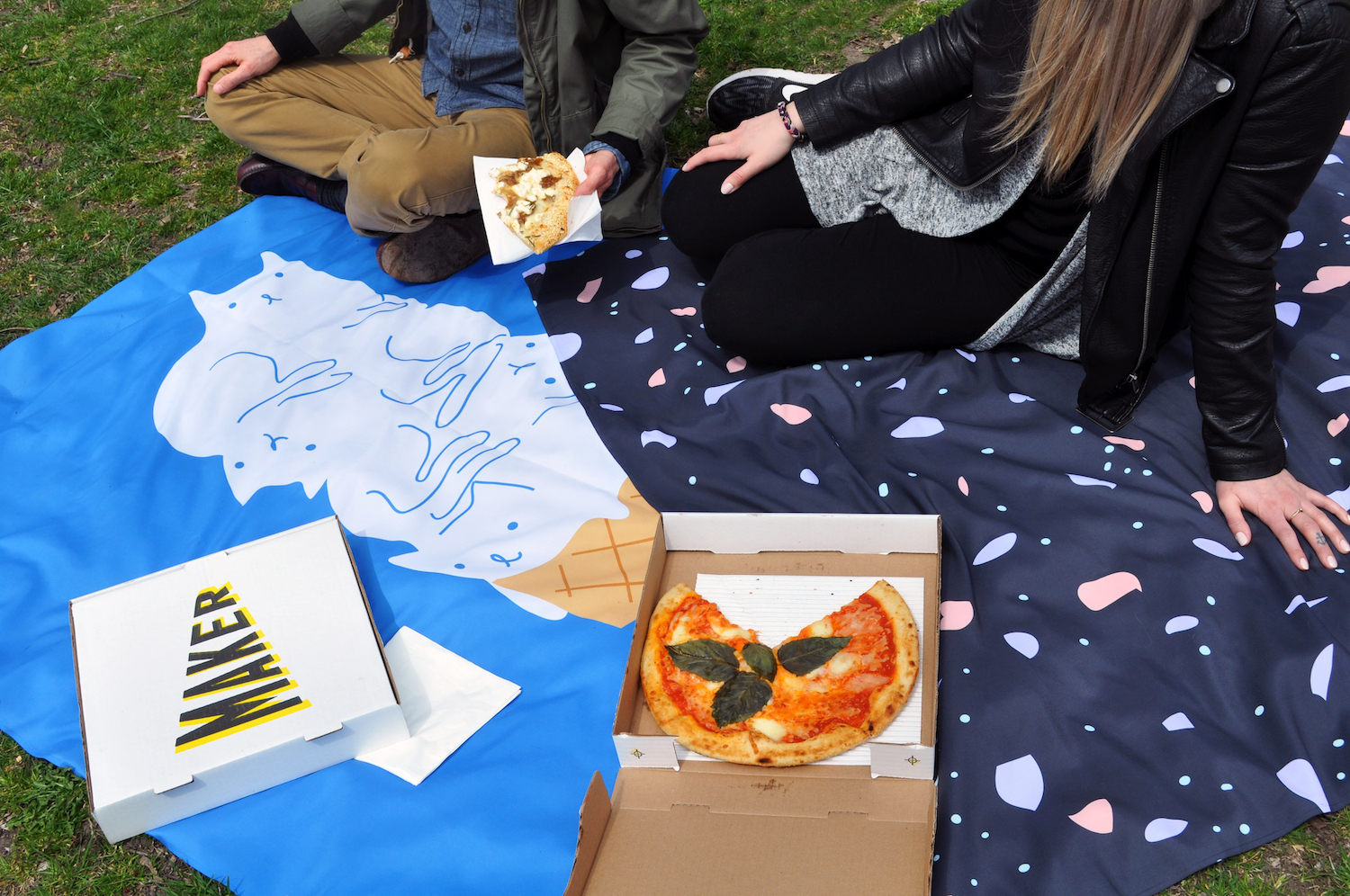 Now that we're getting into park-hang season, try packing a tapestry in your backpack. No one wants to sit on damp grass, and a bold graphic tapestry is so much more exciting than a boring blanket. Plus, these lightweight tapestries can accommodate all of your best pals!
5. Get creative!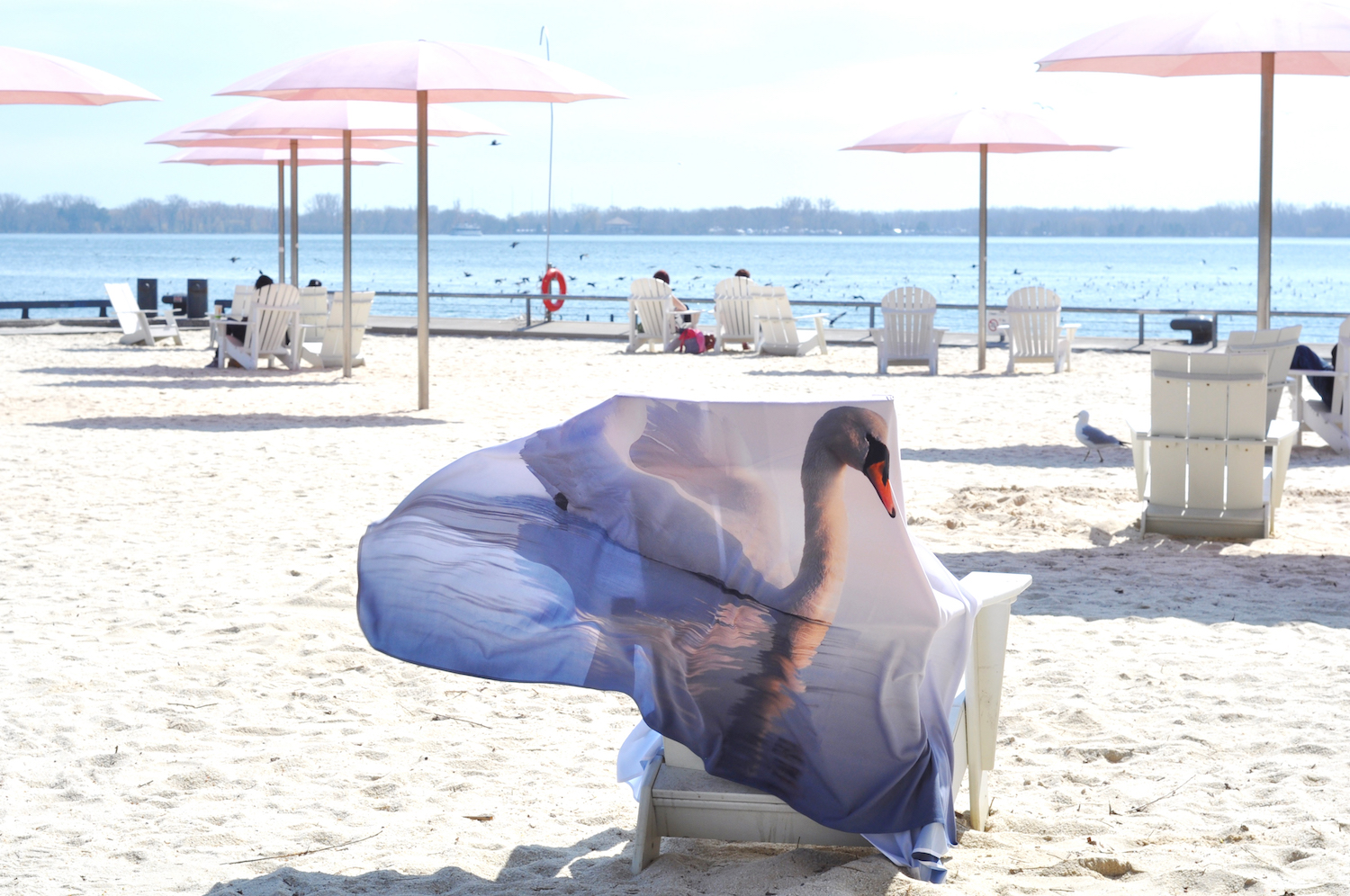 There are so many ways to use these tapestries. For example, if your couch is a stained mess, use one to cover it up (while adding flair!). Also, why not use a tapestry as a backdrop for a wedding ceremony? You could spend hours and hours DIY-ing, or you could simply order a beautiful floral-print tapestry to hang behind you as you say your vows. Hang one up as a photo booth backdrop for other celebrations. You could even become a Society6 designer and create one that is uniquely you. Think beyond the wall!
Shop Fieldguided's wall tapestry collection here!