Anna Shepeta's work is often inspired by the dark but cozy atmosphere of the Baltic.
Creating from her studio in Moscow, Anna's illustrations each have a story to tell. Her characters are expressive, her atmospheres are rich and her settings are fully realized with charming detail. We caught up with her to discover what inspires these scenes as well as what it means to be a Russian artist.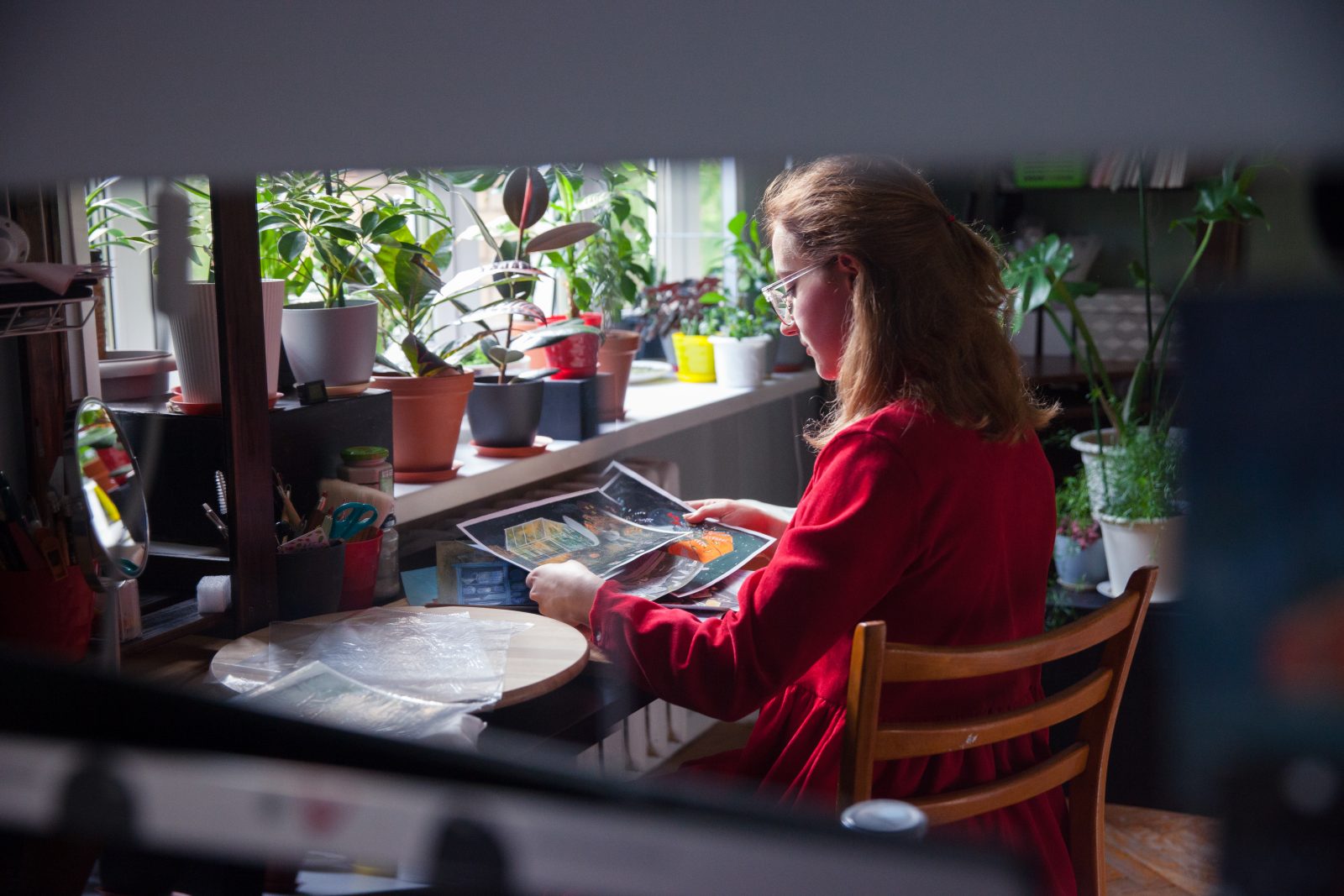 Tell us about you, paint a picture – what's a day in the life of Anna look like? What's your neighborhood look like? Your studio space?
My name is Anna Shepeta. I'm an illustrator, artist and novice ceramist. I recently moved and now live in Moscow. The "settling in" period is just passing as I gradually get used to new locations, people and the bustle of a big city. Fortunately, I live in a quiet area on the outskirts of Moscow where there are many parks, as I realized that comfort for me means finding greenery both inside the home and out.
You mentioned you recently moved, where did you live previously?
It's a bit of a sad story. I was living in Crimea, which is a small peninsula near the Black Sea. It's a very beautiful place with magnificent nature but I had to leave it for political reasons to Moscow which also offered more opportunities for work and travel.
Can you speak more about Russian art? Are there any unique qualities, characteristics or challenges about being a Russian artist that people may not be aware of?
Yes, so many Russian universities still teach students the way they did in Soviet times. But with the advent of the internet, Russian artists have the opportunity to learn from and collaborate with foreign colleagues so I've noticed that Russian art has been following more international trends and is less focused on the Soviet experience. 
The biggest problem with art in Russia is underestimation. Many people here think that drawing illustrations is easy, that it's a hobby and that it's cheap. Therefore, it's hard to find employers who respect experience and offer competitive pay. 
Separately, there's also a big problem of misunderstanding copyrights. Many artists do not acquire knowledge of copyright law and so ownership becomes a bit of an issue. All that said, I do believe that our overall art situation is improving.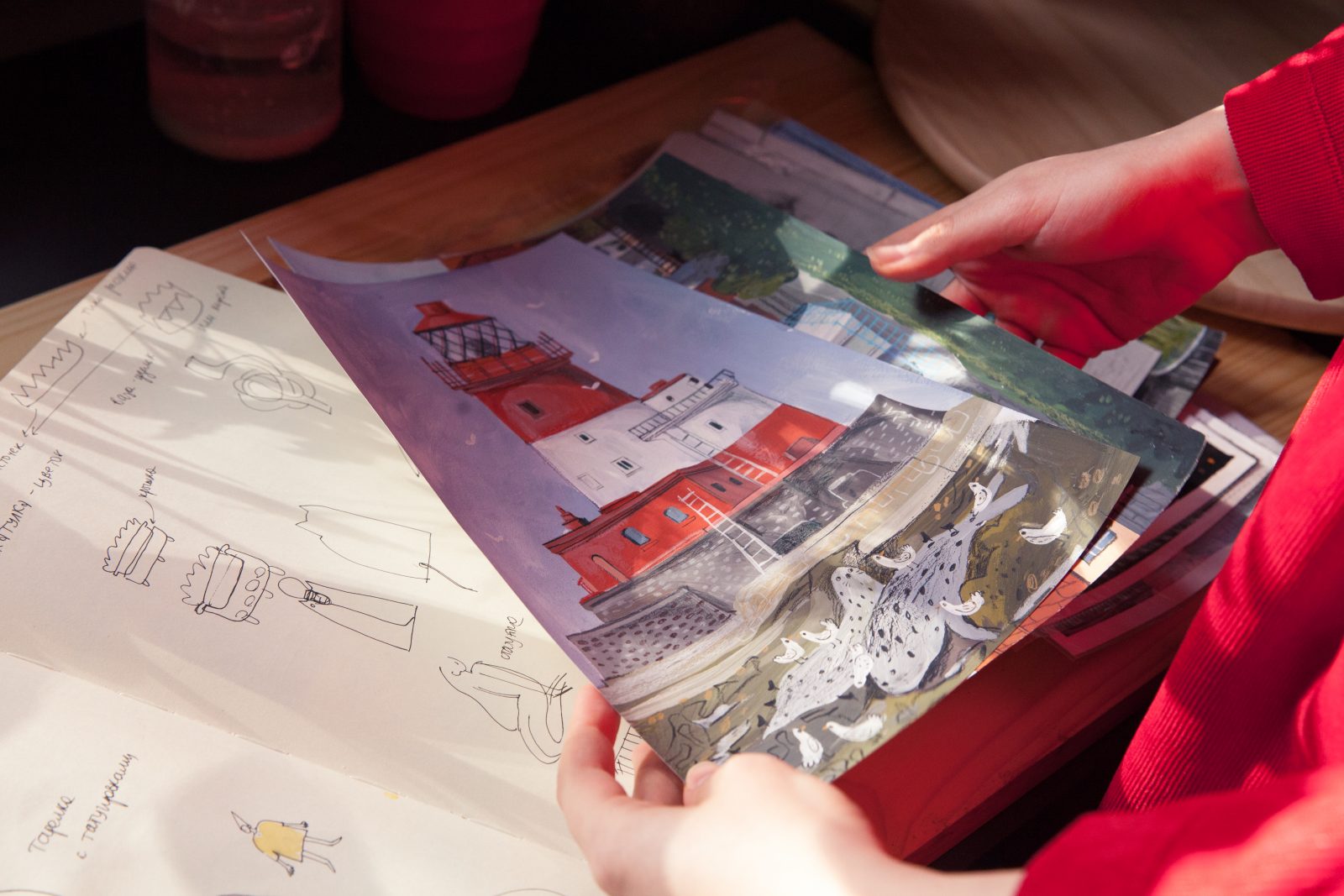 What role do you see art playing in the world and society at large?
I think that art moves humanity's development forward. Many people tend to say that it is technological progress that drives humanity, but I think that if there were no art, then we'd all be like robots. One way or another, people are drawn to art, but may not be able to explain why. I feel that it's important to bring an understanding of art to the masses and introduce them to quality art. 
If artists work only to satisfy the needs of the masses and therefore, do not experiment; art will never develop. I think artists should go their own way. Lead people and teach them to understand art. Developing their own artistic horizons and vision with new ideas instead of feeding the masses with old and boring art.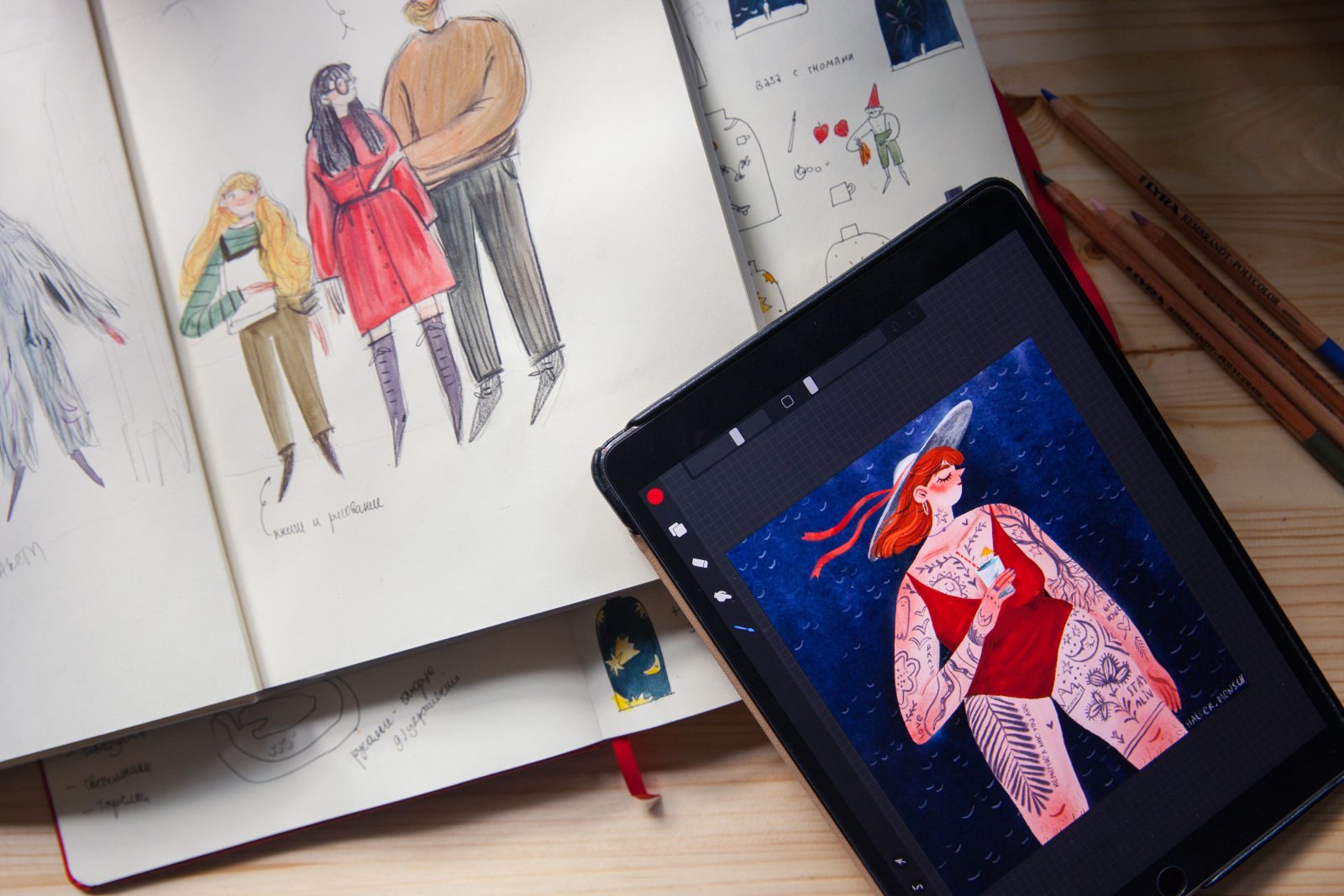 I love that you're not afraid to experiment and push the boundaries of what you can do artistically. Which leads me to your work—introduce us to your process. Where do you go to find artistic inspiration (either physically or mentally)?
I find inspiration in the most unusual places. Walking, architecture, plants and people, all of these things inspire me. Often times, ideas will just light up in my head. Inspiration is something that I feel is always wandering nearby. The main thing for me is keeping a healthy and alert mind so I am always ready to draw everything and everyone around. 
Your work is so rich in that each piece seems to be a snapshot of a larger story. What's your process like? Do you create a narrative in your mind before starting? Do you start with a character first? A setting?
Good question. In fact, it's always different. But more often than not, I begin with an atmosphere. I try to draw good, cozy and encouraging vignettes. I feel that too much bad is happening in our world and I want to reach out to every suffering soul and do what I can to somehow cheer them up. I like to think that my pictures warm people's hearts. Creating a cozy atmosphere—that's the main thing for me.
Heart-warming and cozy atmospheres—aka the perfect material for children's books which you mention you do regularly. One of my favorite questions for children's illustrators is; which famous children's book would you love to illustrate and put the Anna Shepeta touch to? 
Oh, I always liked the book "The Wonderful Wizard of Oz", but honestly, I love working on original stories. I love illustrating any story that's filled with magic and friendship. And something with the atmosphere of Scandinavia, of course.
Of course! Scandinavia is a major influence and setting for your pieces so I'd love to know what draws you to that region? 
I am a big fan of northern nature like lakes, forests and fjords. I like the atmosphere—so sad, gloomy and cold, but very cozy at the same time. Life and nature, the mentality of the Nordic countries, the responsiveness and kindness of local residents, the search for harmony, peace and comfort—all this lays very warmly in my heart and is a big part of me. In terms of art, I really like the color palette! Nature, the deep green of Scandinavian landscapes, the array of colors of the northern lights. And I also adore northern architecture. Ooh, these cute little houses just drive me crazy, how can I not draw them!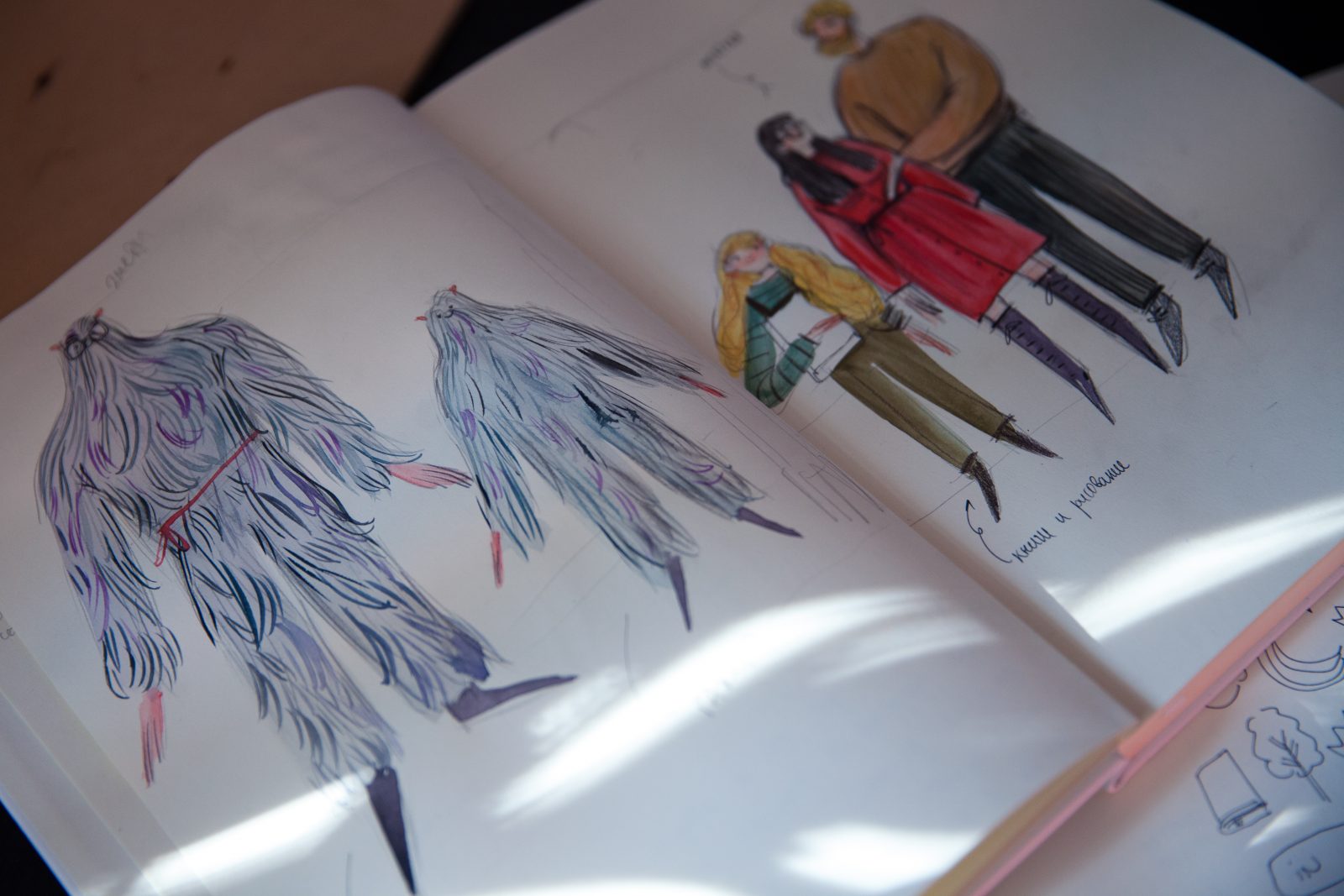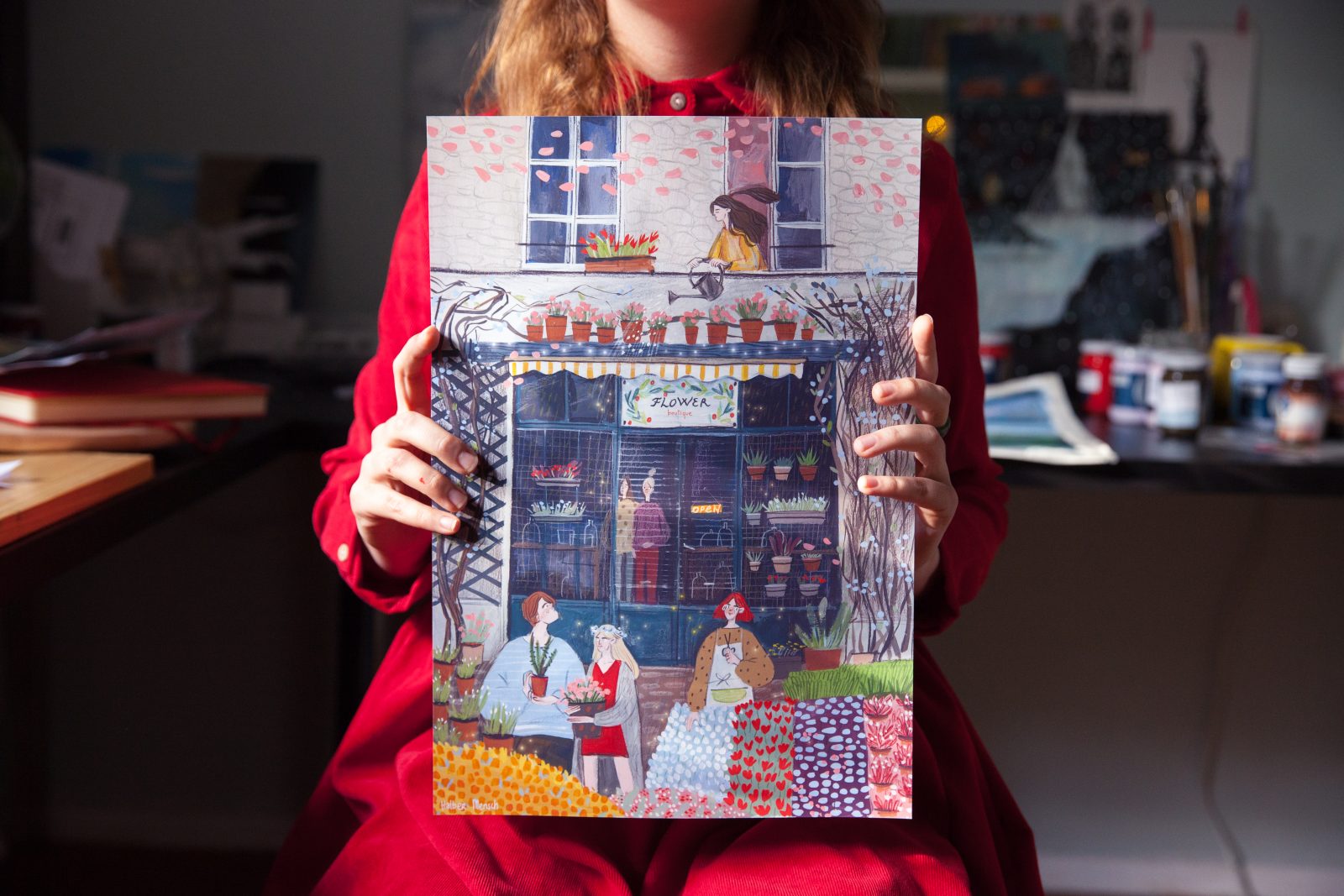 So what's next? Any big projects coming up you're excited about? Anything on your mind that you've always wanted to tackle creatively?
I'm trying to get out of my comfort zone and enter a new area of creativity. I always wanted to make my work more functional, I usually deal with typography and print, but recently decided to try my hand at ceramics! Working with clay is such a technological process and I am only at the beginning of my journey, but I can say that I really like it. I love the idea that a physical part of me as a person and creator will bring actual good use and happiness to someone!
And I'm also working on a picture book, which I plan to do for a competition in Bologna.
Bonus Question: I'm always interested in how artists arrive upon on their Instagram and shop names, so Halber Mensch… what's the story behind that name? 
It was a long time ago. I was still in school and I was quite a melancholy person. At that time, I had my own favorite character—a dark ghost, who supported me in moments of despair and sadness. I studied German and listened to a lot of different and unusual music. And one day, it just occurred to me to take the pseudonym Halber Mensch, which translates from German as "half-man." I liked the idea that part of the ghost character lives within me. It was very mysterious and magical. Over time, I got used to the name and couldn't come up with something that held the same meaning, so I kept it as is. I know I've changed as a person from a long time ago, but I like that Halber Mensch has a story to it.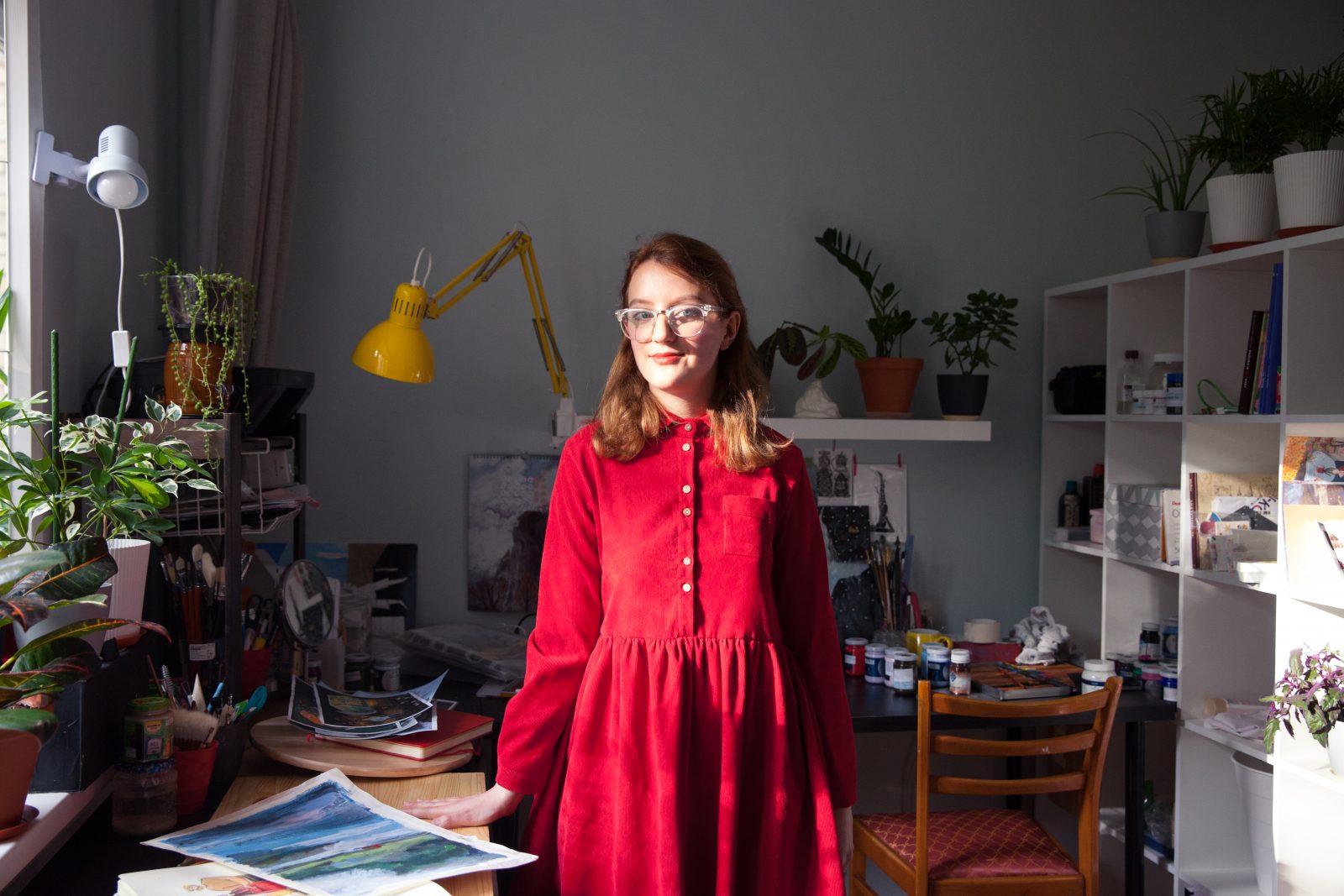 Thanks so much for taking the time to speak with us and we can't wait to see what you come up with for your picture book. Let us know when you publish and we can check back in to hear how the story came to be!
Photos by Maria Rozhkova
Halloween look iPhone Case
Soul in the stars Wrapping Paper
The tumult of autumn Poster
Snow day Stationery Cards
Urban jungle pattern Framed Art Print