A few weekends ago, we sent writer Angella D'Avignon and photographer Michael Delaney to check out the LA Art Book Fair, a free, public event that showcases all varietals of art book publication. It only happens once a year, so mark your calendars for 2018! Here, Angella walks you through some of this year's highlights:
Printed Matter's LA Art Book Fair at the Geffen Contemporary at the Museum of Contemporary Art is a feast for the eyes and could potentially put a dent in your wallet, but it's more than worth it!
Since it made its way to the west coast five years ago, it's grown exponentially with over 300 international presses, booksellers, antiquarians, artists, and independent publishers and over the three and half days, LAABF saw over 38,000 visitors come through.
With that said –  it can be overwhelming. Our posse took intermittent breaks to rest our eyes because there is a ton to look at. With pal and photographer, Michael Delaney, I snaked my way to the Zine area to check out all the independent bookmakers and presses. Some highlights included Nathaniel Russell's booth with his prints and pins, Louis M. Schmidt, who was hocking his "The Unofficial Philip Guston Catalogue" of lo-fi images of every piece in the recent Guston drawing show at Hauser & Wirth in NY, free with every purchase of an original print, Rand Paul, a collaboration between illustrator Paul Windle and Rand Renfrow, who was selling prints, painted shirts, and was reppin' CCOOLL, a mini press for internet friends; and Tan & Loose Press, run by Liana Jegers and Clay Hickson. Check out their monthly newsletter The Smudge. Coloured Publishing is duo artist Devin Troy Strothers and Yuri Ogita selling totes and original zines like White Rasta Pasta. Check 'em out. Also of note, the super cute Art Baby Girl who was tucked in the corner and no one puts baby in the corner!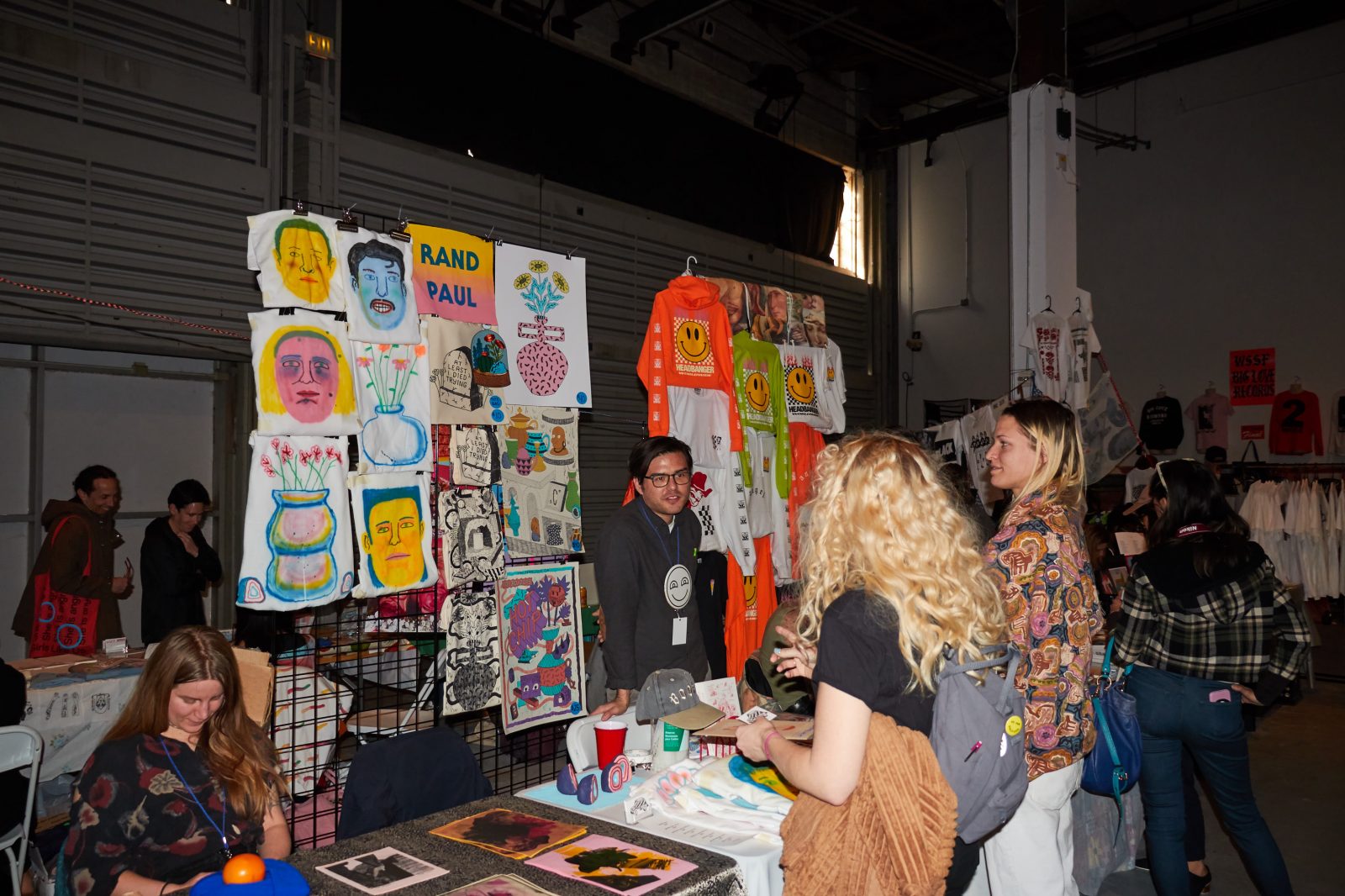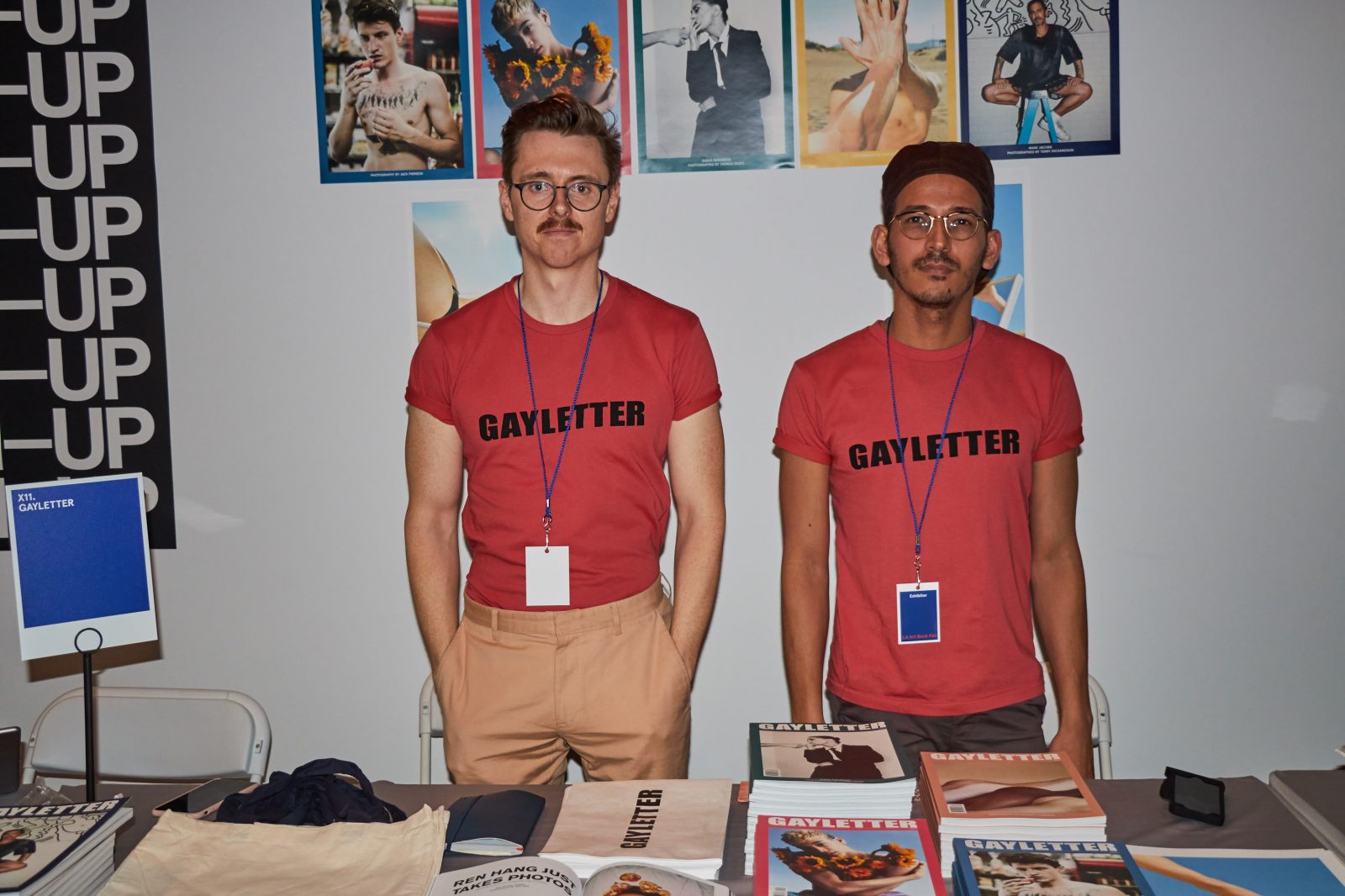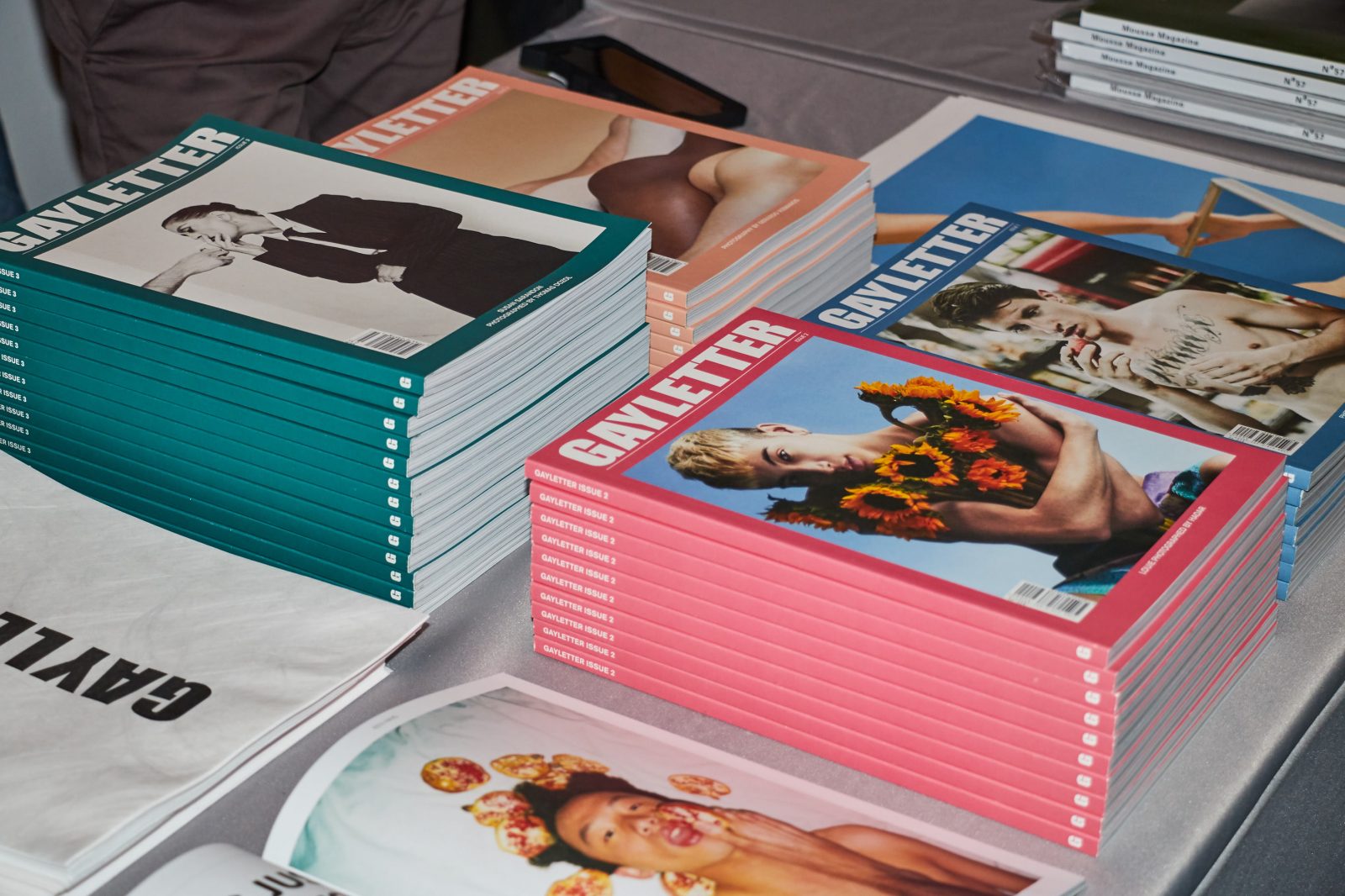 In the magazine section we chatted with the kind folks at Gayletter Magazine who had a beautiful spread from the late and prolific Ren Hang. Rest in Power. Over yonder in the I section we ran into our pal, artist Edgar Bryan who had pop-up six pack beer books and accordion-folded pizza slices. In addition to his own work, his elementary school age daughter had her wares for sale including her copy machine printed book and personal memoir, Evil Forever as well as limited editions of Pictures of Mom! And Pictures of Clothes!. Needless to say, she sold out.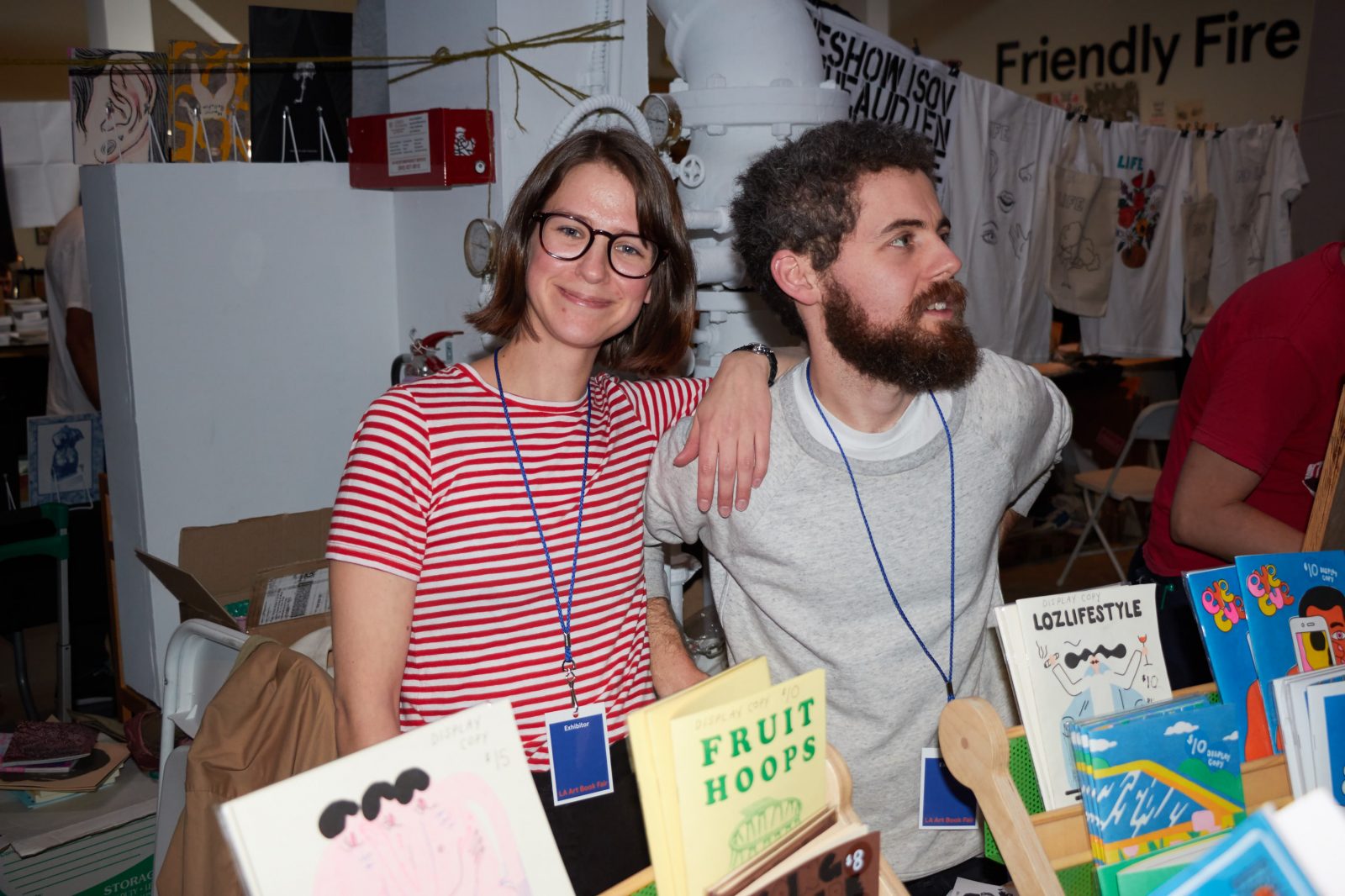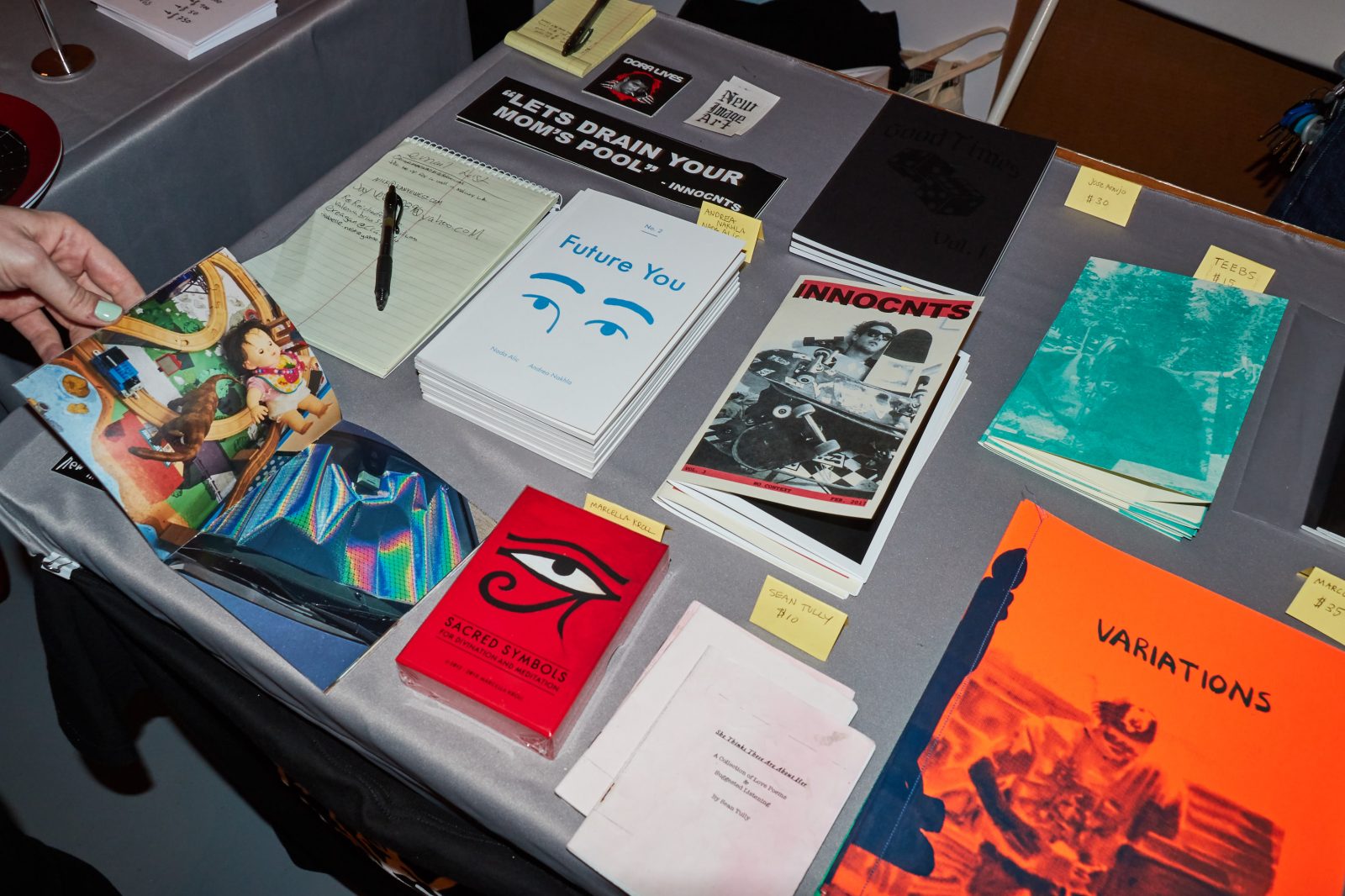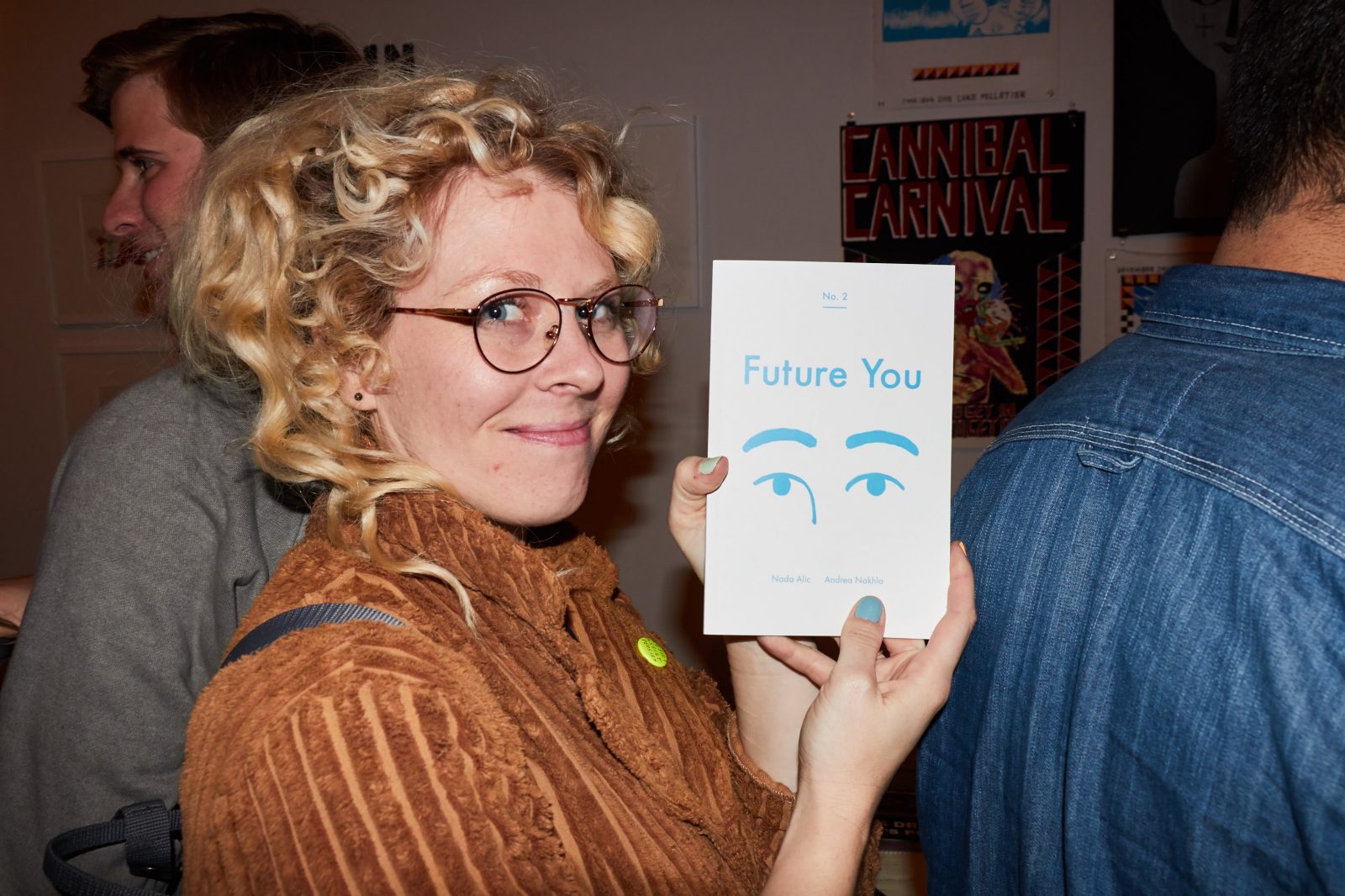 We loved Le Roy, who launched their 5th issue themed on Fantasy at the fair. We read one aloud while hangin' out at their booth. Of course we can't leave out Future You at the New Image Art Gallery booth, a collection of short fiction and art by our very own Nada Alic and Andrea Nakhla!
The photography section is small and smart on the second floor. Highlights included Badly Repaired Cars by Ronni Campana from Hoxton Mini Press which featured jerry-rigged auto fixes including duct-taped bumpers and plastic bag wrapped side view mirrors which is supremely my jam.
Among all the books and potential paper cuts was the exhibition Teen Angels, which showcased the history of the cult underground zine of the same name that documented Cholx culture. The installation included hand drawn portraits, a temporary tattoo machine, and low-rider bikes.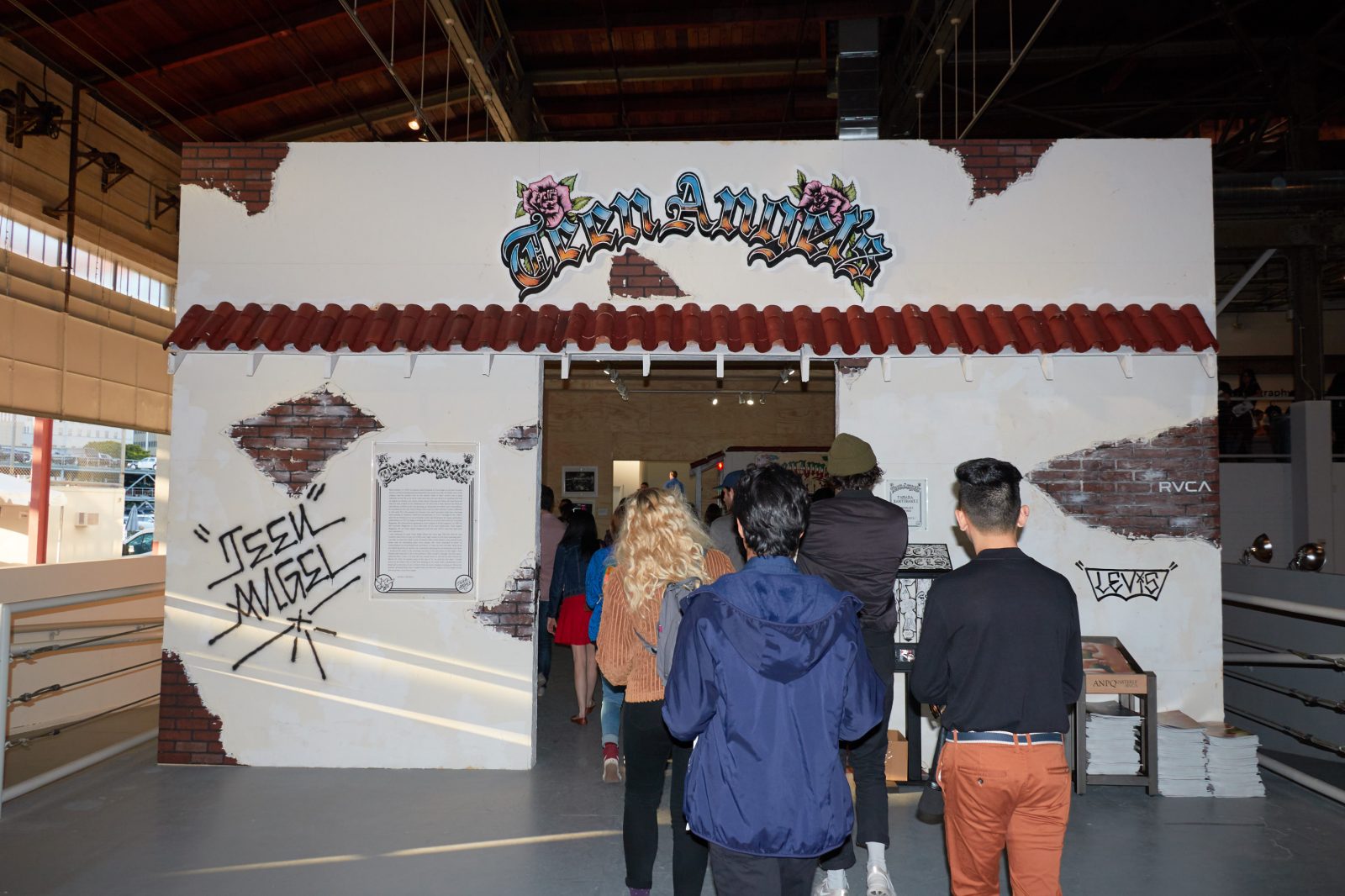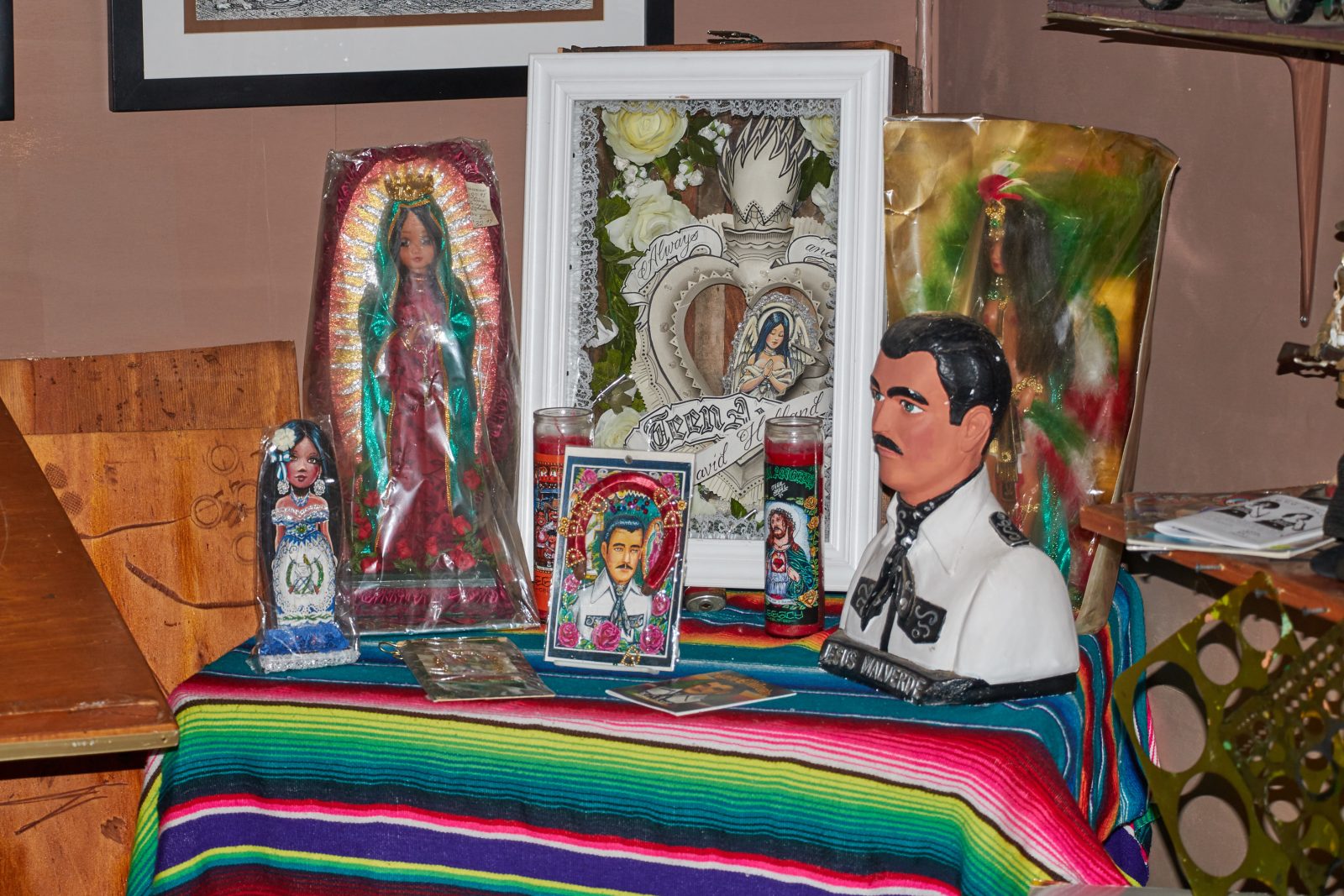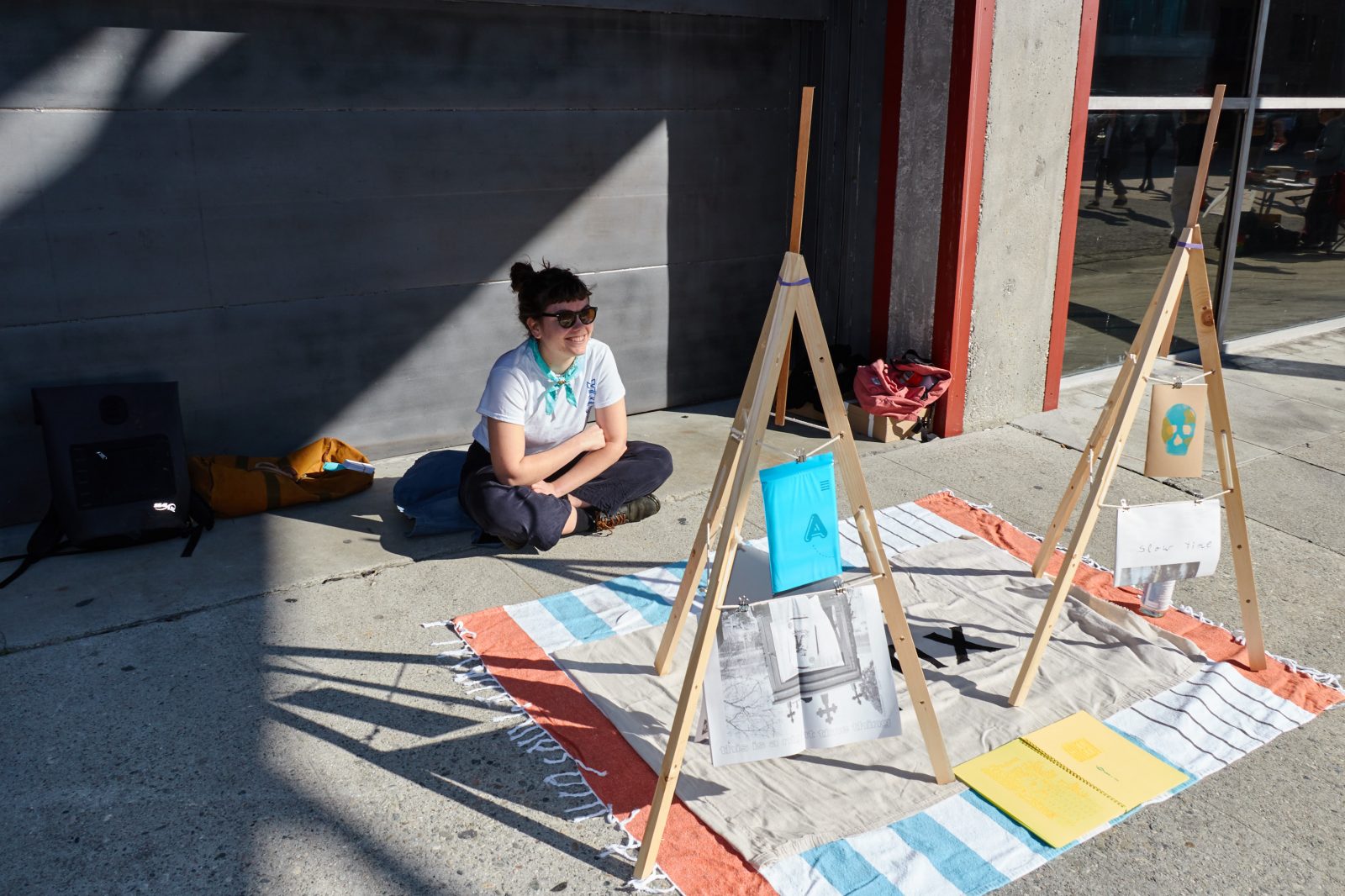 Hands down my favorite part were the rogue artists and booksellers who camped out front including Adele Ball who set up her own blanket and book picnic and artist Austyn Weiner, who was signing books she collected from the thrift store. I like your style, y'all.
Needless to say, self-publishing is important. In her essay about the internet and zine-making, Jenna Wortham writes, "Producing zines can offer an unexpected respite from the scrutiny on the internet, which can be as oppressive as it is liberating," and makes an argument that offline, ideas and images can be explored freely, making face to face dialogue more engaged and edifying. This was my experience at LAABF – making IRL connections and touching beautiful books. See you next year!