As many of you may have learned the hard way, getting a decent night's sleep may not always be as easy as laying your head on a pillow at a certain hour. External factors like stress can seriously get in the way of scoring some shuteye, but thankfully there are plenty of non-invasive ways to wind down and tune out some of the distractions that populate your sleep sanctuary—and one is as simple as swapping out your sheets, shams, comforters, blankets, and pillows.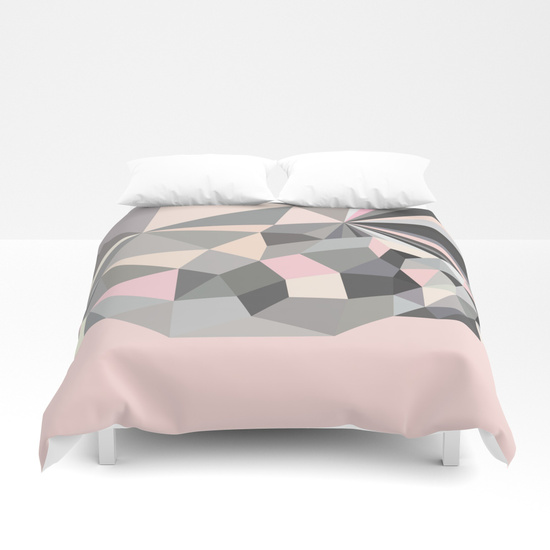 You probably have already heard that having your smart phone, television, and laptop in your bedroom stimulate your brain, thus keep you from being able to get the restorative snoozefest you're in search of, but did you know that the color scheme can have the same effect? Studies have shown that some colors—like red and purple—might secretly be keeping you up. One motif that seems to keep you soothed and calm is grey, blue, white, and pink. On it's own, grey can feel a little depressing, but in this combo it creates pure relaxation vibes.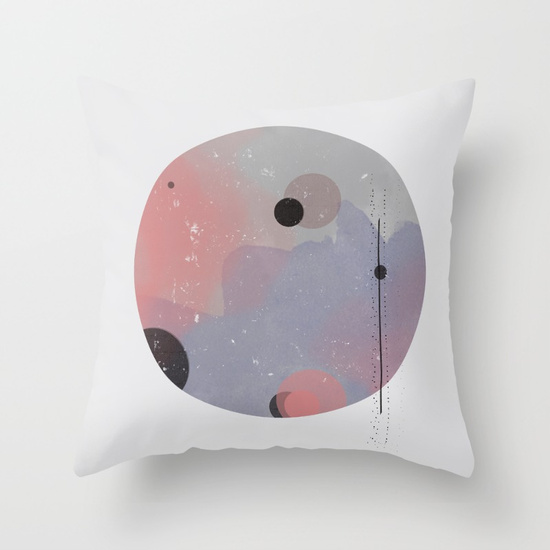 That said, why not give your bed a makeover by picking coverings and accessories in this zen-inducing scheme? Get started by shopping all the grey, blue, white, and pink bedding in our collection here.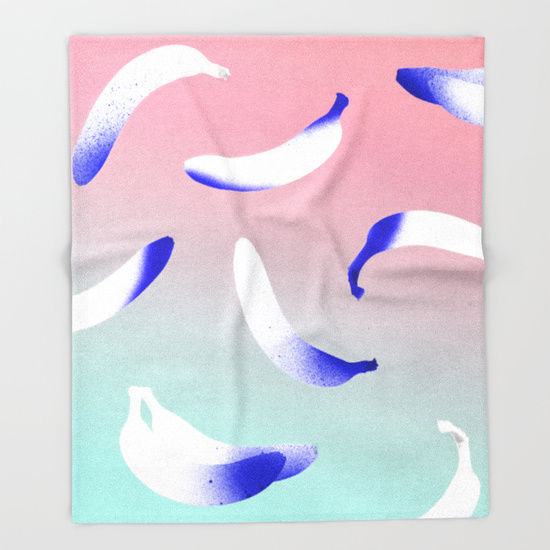 P1 Duvet Cover
by Georgiana Paraschiv
$99.00
GRL PWR Throw Pillow
by Frankie Print Co.
$29.00
B-A-N-A-N-A-S Throw Blanket
2 Cool 4 Pool Duvet Cover
Soft Terrazzo Pastel Pillow Sham
Mountain Tones Throw Blanket