Swedish designer Hanna Kastl-Lungberg brightens every corner of her home studio with her bold colors, organic shapes and the spirit of Los Angeles. Bursting with her distinctive artistic style, she designed her space with hand painted murals and unique thrifted finds. Nestled in her hometown on the west coast of Sweden, Hanna takes us on a tour of her viby studio in Gothenburg.
Hand-painted Murals
"I have two murals in the sleeping area and bathroom. I painted the floors too. I can do whatever I want in my apartment because the entire building is eventually going to be torn down. That means I don't know how long I can stay here, but at least I don't have to ask permission to paint the interior!"
Thrifted Finds
"Most of the things in my home are thrifted—that little blue candle holder is my latest find. This wall displays my own work mixed with some other stuff, like a painting my dad made of my mom as well as a Mexican folk art piece I found while thrifting last year."
Where Creativity Blossoms
"This is my designated work corner where I usually sit if I'm trying to work on my laptop. I recently started drawing fruits and veggies—it's fun!"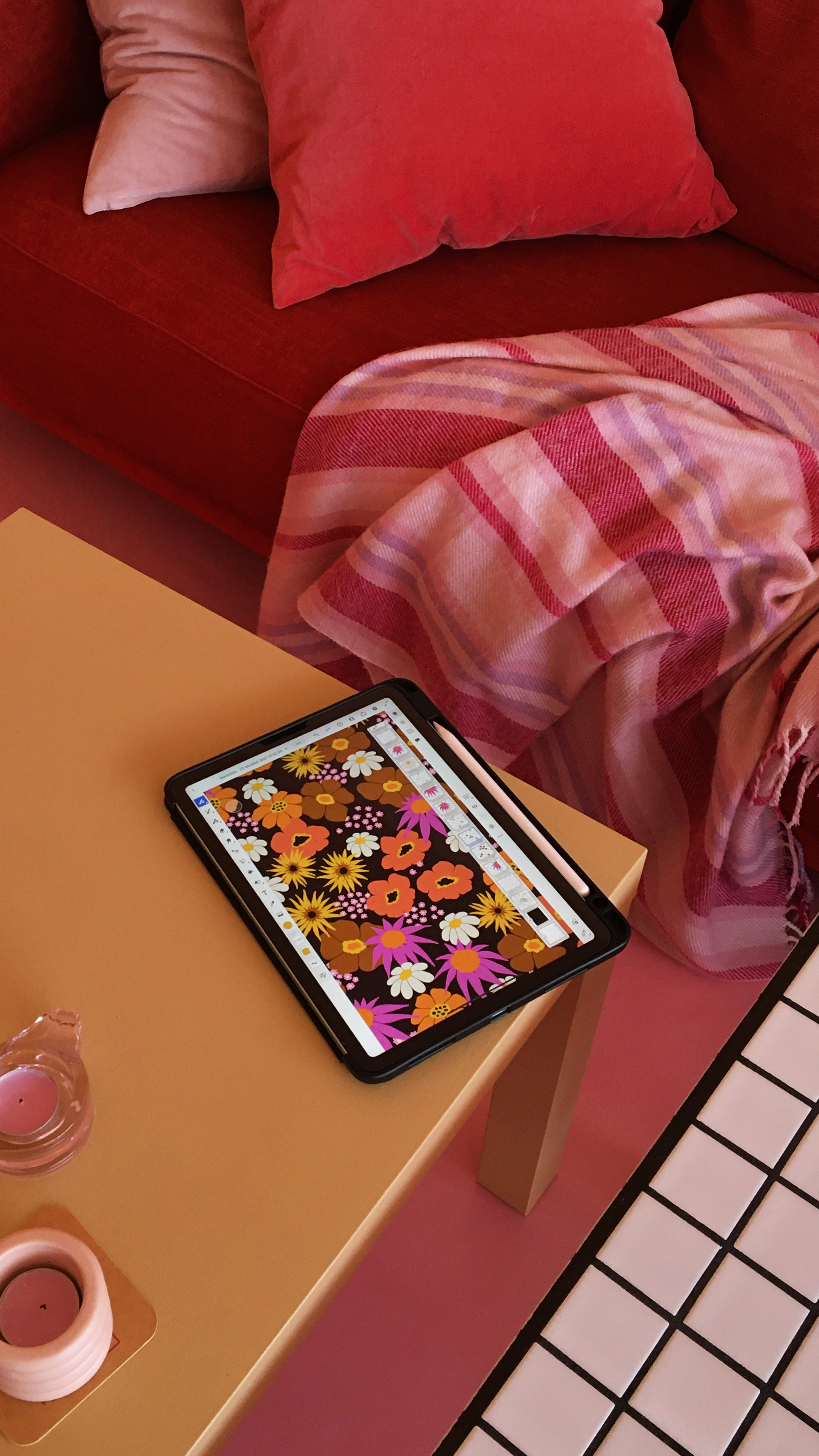 Cozy Couch
"When I'm drawing on my iPad, the couch is usually where I set up. I'm currently working on a new piece for my series of places in L.A., which is the biggest influence in all of my art."
Check out Hanna's Society6 shop to explore more of her work.