Show your followers some love by sharing our code for 40% off comforters and duvets!
From now through the end of June, we're giving artists the chance to offer their fans and followers a discount on comforters and duvet covers (now also available in a highly requested cotton option!) To help you spread the word, we've created three different custom overlays for you to use when sharing on social. Don't forget to link your bedding products on your website and post the promotion on your blog as well.
Below, we'll cover all of the details required to use overlays to share the promo. 
1. Select which overlay you'd like to use
Pick from our three custom overlays. Each is available in a square version fit for your Instagram grid and a vertical version for Instagram stories. Click the links below to automatically download the files, which will then open in Photoshop.
Overlay 1 Square | Overlay 1 Vertical
Overlay 2 Square | Overlay 2 Vertical

2. Select your duvet and/or comforter product image to use with the overlay
Once your overlay is open in Photoshop, select the bedding or duvet product image you'd like to feature and drop it onto the overlay. Then, save the image as a JPEG.

3. Add your promo code
If you choose to post to your Instagram grid, make sure to mention the promo code in the caption. If you post to Instagram stories, add text to the story to include the promo code.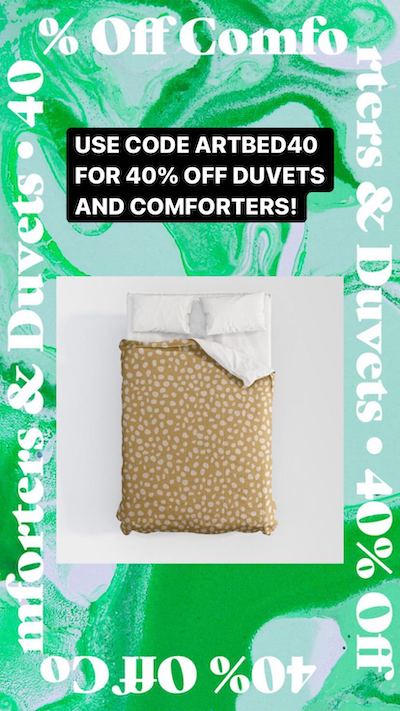 4. Share!
Share the post with your friends and followers! Don't forget to include the products on your website and share the promo on your blog as well.