Lisa Gungor is a light.
Chatting with her, you instantly feel like you want to giggle and gossip and share all of your secrets as if she was a sister or trusted best friend. Unsurprisingly, her home has the same effect, hugging you in the minute you step through the door. For over a decade, Lisa has been one half of Gungor, a Grammy-nominated musical duo that she created with her partner Michael. And just last year, Lisa wrote and published her first book, The Most Beautiful Thing I've Seen, a memoir that looks at her unexpected religious journey, family life on the road and the magic of her daughter Lucie, a child born with Down syndrome.
Here, take a walk with us through Lisa's Los Angeles home and let her thoughtfulness and desire for deep connection spark an instant kinship.
Tell me a little about your house, when did you move in? When did it start to feel like "home"?
Our house is a Craftsman built in 1908, it was actually the first house built in Highland Park. We have a photo of it when it was one of only a few farm houses in the area. We moved in about five days before Christmas in 2015 and since we had family coming for Christmas, I worked my ass off and had the entire house unpacked in two days. TWO DAYS—not sure if I would recommend this approach if you have kids, (which we do). For me, it started feeling like home when we began singing and playing music. Music is such a beautiful part of our lives, so singing to our girls at night, playing the piano with them and sitting around the fire pit in the backyard while playing music with friends is what made the house feel like a home. It became more than wood, bricks and mortar; it became a place to rest, create and share our lives.
As a touring musician, do you take anything with you on the road that helps you cultivate a sense of familiarity and home?
Oh yes! For shorter tours where we are not in a bus I take incense or a candle. I have found these are easy things to travel with that give a sense of home. If we are on a bus, I take a blanket that I love as well. I don't take a lot because I like to travel light, but these two things give me a sense of comfort when travel is constant and I'm missing home.
Does your space influence your mood? As a mother, do you think about the kind of literal spaces you're creating for your kids?
Space used to influence my mood more, but that has changed drastically over the years. So often, we want one thing over another—sitting in the mountains over sitting in a smelly van, viewing a sunset rather than viewing a green room with genitals drawn all over the walls (oh the glam of club green rooms!) We want that, not this. But since I started the practice of mediation and learning to love/ see what is, I don't really feel my mood fluctuate like it used to when in environments that felt less than inspiring. Calm doesn't come from something outside of myself, it can only come from inside. It's a beautiful change in posture; every moment has the potential of a sunset, though I often just really prefer the sunset over the van-full-of-shit smell. As a mother, I practice this posture with our daughters, trying to help them uncover the beauty of being fully in a moment.
As far as literal spaces go, I do think about the spaces I am creating for my girls. My work with Sacred Feminine (a therapeutic embodiment retreat I co-host), the music I create, and the things I write are all creating space for my girls; my hope is that it creates an open, shame-free, inclusive space for them to explore the world and who they are in relation to it all.
"Music is its own language, it can break socioeconomic, race, gender, religious and political barriers."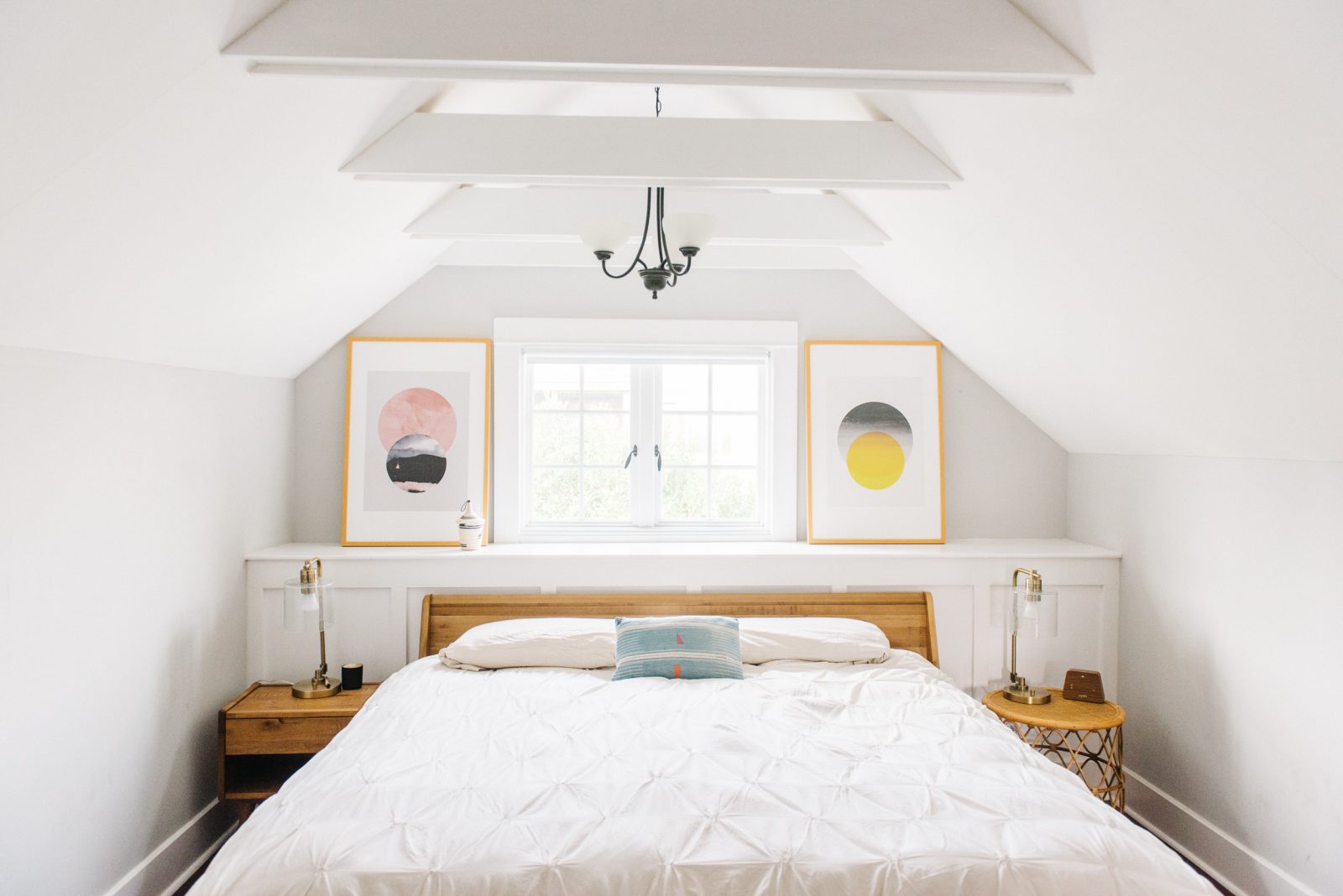 What was the most challenging aspect of writing your book? And the most joyful?
The most challenging part of writing my book was just showing up to do it. There were a million "to-dos" that would catch my attention, a million thoughts telling me there was no reason to write this book, that I couldn't do it, or wasn't smart enough to write something interesting. Ah the ego! The most joyful thing… that's difficult to answer. I think it's twofold:
First, having the opportunity to express my perspective shift on having a child with special needs. Our daughter, Lucie, has Down syndrome and I just cannot express adequately how her life flipped the world around for us. She is a guru in a tiny body, a magical piece of universe that keeps unfolding light (and utter chaos) with her amazing ability to spread clothes, poop, toilet paper and anything else she can get her hands on throughout the parameter of wherever she happens to be.
And secondly, one of the joys of writing this book was realizing the beauty of my own body.
What keeps you coming back to writing and performing music?
Ah, what a good question. For me, it's the feeling of cosmic connection. Sharing my story with people has connected me with them in a deep way. It's the same with music, total strangers can suddenly feel their intrinsic connection. When our voices sing together, bodies sway together, it joins us in a way that talking doesn't. Music is its own language, it can break socioeconomic, race, gender, religious and political barriers. I can sing a song and one person hears one thing while another something else—that's what art does. I think it's because we are aware and open, we are listening for just a moment. And when we are listening, the song, the art, it speaks whatever it is we need to hear.
"…if we can actually see how we are connected to everything, we will ultimately live a conscious instead of unconscious life"
I love your statement that "labels are reductive". Is this a message that you're passionate about sharing? How do you think the label of "artist" or "creative" could change or broaden?
Absolutely. I am very passionate about talking about the labels we create and how reductive they are. This isn't to say that labels aren't helpful or that we shouldn't celebrate our differences. But when we label someone it often blinds us to their intrinsic nature, and if the label is negative in our cultural context then it ultimately hinders our connection with that individual. For example, when our daughter was born, the room was ecstatic when she was placed into my arms. The first words were "congratulations!" Then in moments, people grew solemn and sad. When the doctors and nurses realized Lucie had Down syndrome, the room was overtaken with sadness, but this was only because everyone bought into the bullshit construct that having Down syndrome was something to be sad about. Down syndrome says nothing about who my daughter is, it says something about her health and her cognition, yes, but definitely not the full story about both of those things. If a child was born with diabetes, the room would not get sad to the extent they did with Lucie. The people in the room would probably say, "ah yeah, she does have this health issue, but you have a beautiful baby! Congrats!" Labels give us a lot of information in a small amount of time, but what if the information we have been programed to believe about that label is false? That is where things can get at best, messy and at worst, dehumanizing.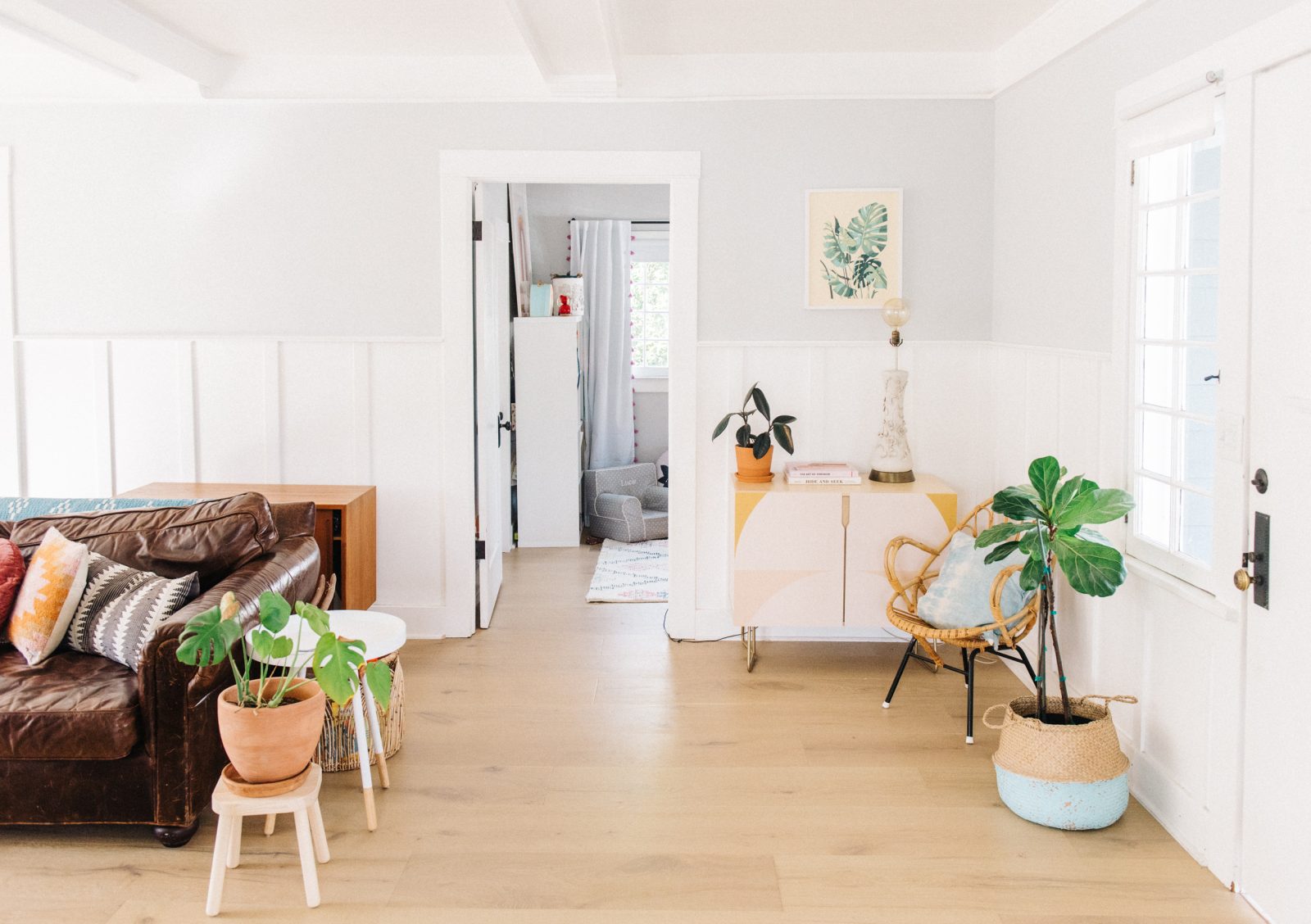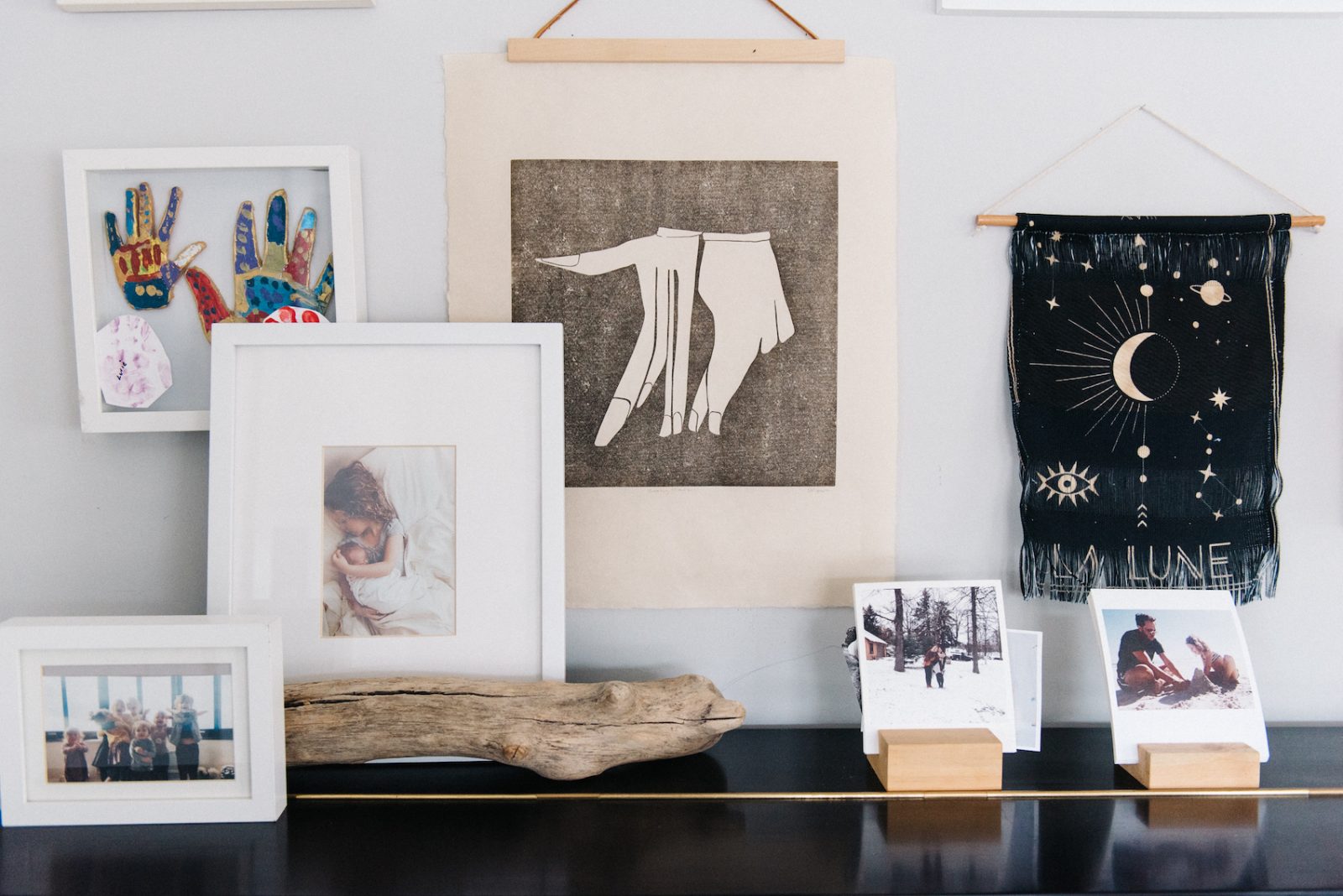 You've definitely experienced some unexpected difficulties in your life, do you feel that it's more helpful for you to frame (or approach them) them as obstacles to surmount OR as strange gifts to approach with curiosity?
I think it's beautiful to approach obstacles as waves. I could see the wave as something to tame or conquer, or I could let it wash over like waves do. I can often sit on the top of the ocean, like a boat, and be totally destroyed by the wave. Or I can sink beneath the wave, let it crash and tumble, but be the stillness beneath it all. Waves will come because we are alive, because life is doing its life thing – it's all just happening. I like the curiosity approach better, because it postures my heart toward acceptance instead of posturing myself for a fight. When Lucie was in surgery, I couldn't fight it. I could only sit, pray, calm, let the doctors do what they do, let my body feel the sadness and the pain. If I fought it, I started panicking. So I have learned/ am learning to be the plume sinking under the waves instead of the boat fighting its way through the storm.
Finally, you've spent a lot of years talking about your faith, but what are the things you want to talk about now?
I like talking about Awareness, reality, what all of this craziness (life) is. This journey of finding and losing faith has led me to quite a deeper/ different understanding of Love/ Awareness/ The All. It's like I was talking about something that was on my left, and now I feel within. I have been led to this place through meditation and embodiment, so I love talking about how we embody ourselves, how when we see the intrinsic nature of ourselves, then we can finally see the nature of everything. And I think this is an incredibly vital conversation because if we can actually see how we are connected to everything, we will ultimately live a conscious instead of unconscious life.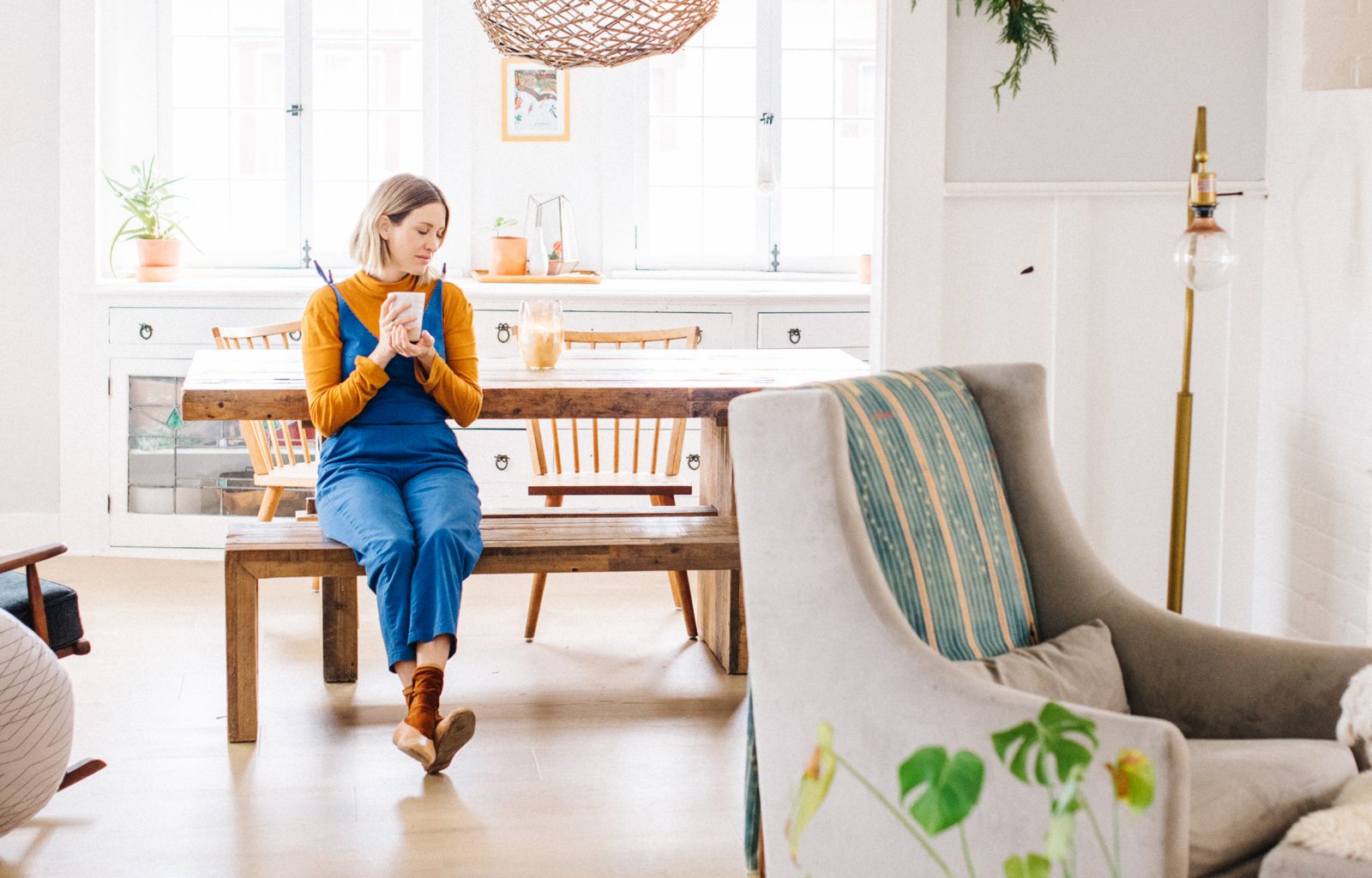 Shape study #1 - Lola Collection Floor Pillow
by Georgiana Paraschiv
$97
Minimalism 31 Framed Art Print
by Mareike Böhmer
$152.99
Shelter Framed Art Print
by Tracie Andrews
$148.99
Cat with ball Floor Pillow
The Moon or La Lune Gold Edition Wall Hanging
Abstract Geometric 01 Credenza
by The Old Art Studio
$649.00