When Renaissance man Greg Hennes first stepped inside the crumbling interior of
The Jennings Hotel
in Joseph, Oregon, he saw beyond its dilapidated state straight to the heart of its storied past.
With focused ingenuity, a successful Kickstarter campaign and endless amounts of soul, Greg led the transformation of the hundred-year-old hotel into a beautiful, modern space built by creatives for creatives. Each room was designed by a different craftsman, and the ongoing artist residency offers a discounted rate in exchange for a piece of work to be added to the hotel's permanent collection of beautiful oddities. I was thrilled to chat with Greg about his inspiration for the inn, belief in creative accountability and a new project that promotes traditional craftsmanship, Prairie Mountain Folk School.
En route to the PNW sometime soon? Book your stay!
Read more info about the artist residency program here!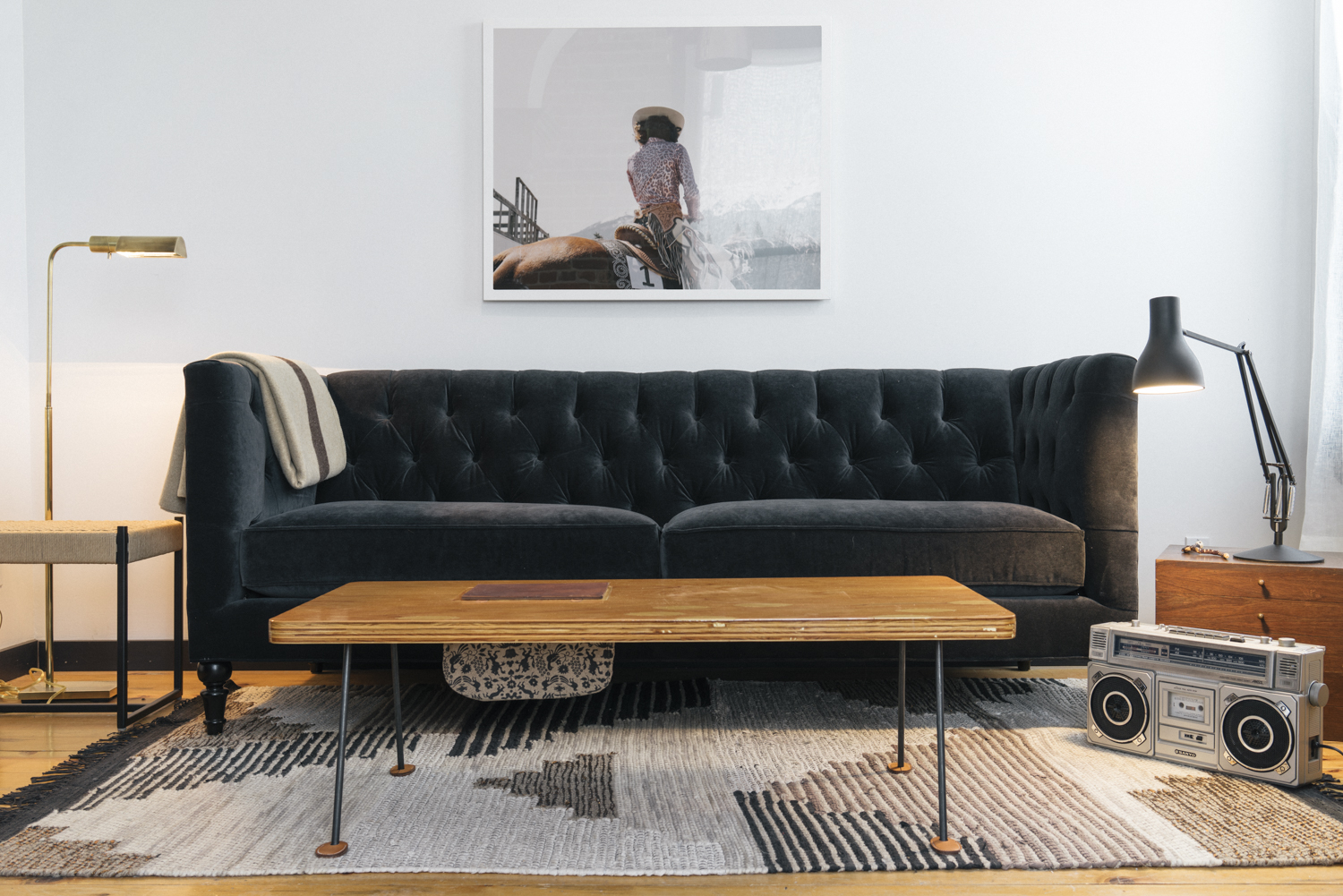 First off, I have so much admiration for you as a dreamer AND as a do-er (which is often a hard combination to find). What helps you make the jump from a big idea to an actual plan?
Excitement, passion, belief in the idea, viability.
I believe that talk is cheap and ideas are a dime a dozen. Everyone has good ideas, but not very many people follow through with them. Once I determine something is possible, I start ideating with friends and my partner about how to make it happen. If it sticks and continues to come up in conversation—at a certain point they expect me to take action. That sense of accountability is a big part of what drives me.
Could you tell us about the moment you knew you wanted to purchase The Jennings?
I think I knew I wanted to purchase The Jennings as soon as I walked in the front door, but it took me a long time to get to a place in life where i could actually make it happen. I think the moment I knew I had to buy The Jennings was when my friend shy said, "Greg, you've been talking about this place for three and a half years, if you don't do it you'll never forgive yourself."
To you, what is the most special thing about Joseph, the thing that keeps people coming back?
I think most people would say the landscape. There is an incredible confluence of ecosystems in Wallowa County—bunchgrass prairie meets canyon meets mountains. It's an astounding place on so many levels and there are an unbelievable number of things to explore. All that, and the people are amazing, too. It's said that no one lives in Wallowa County by default; it's not easy living, jobs are hard to find and the weather can be wretched, but locals love it here and that's the tie that binds.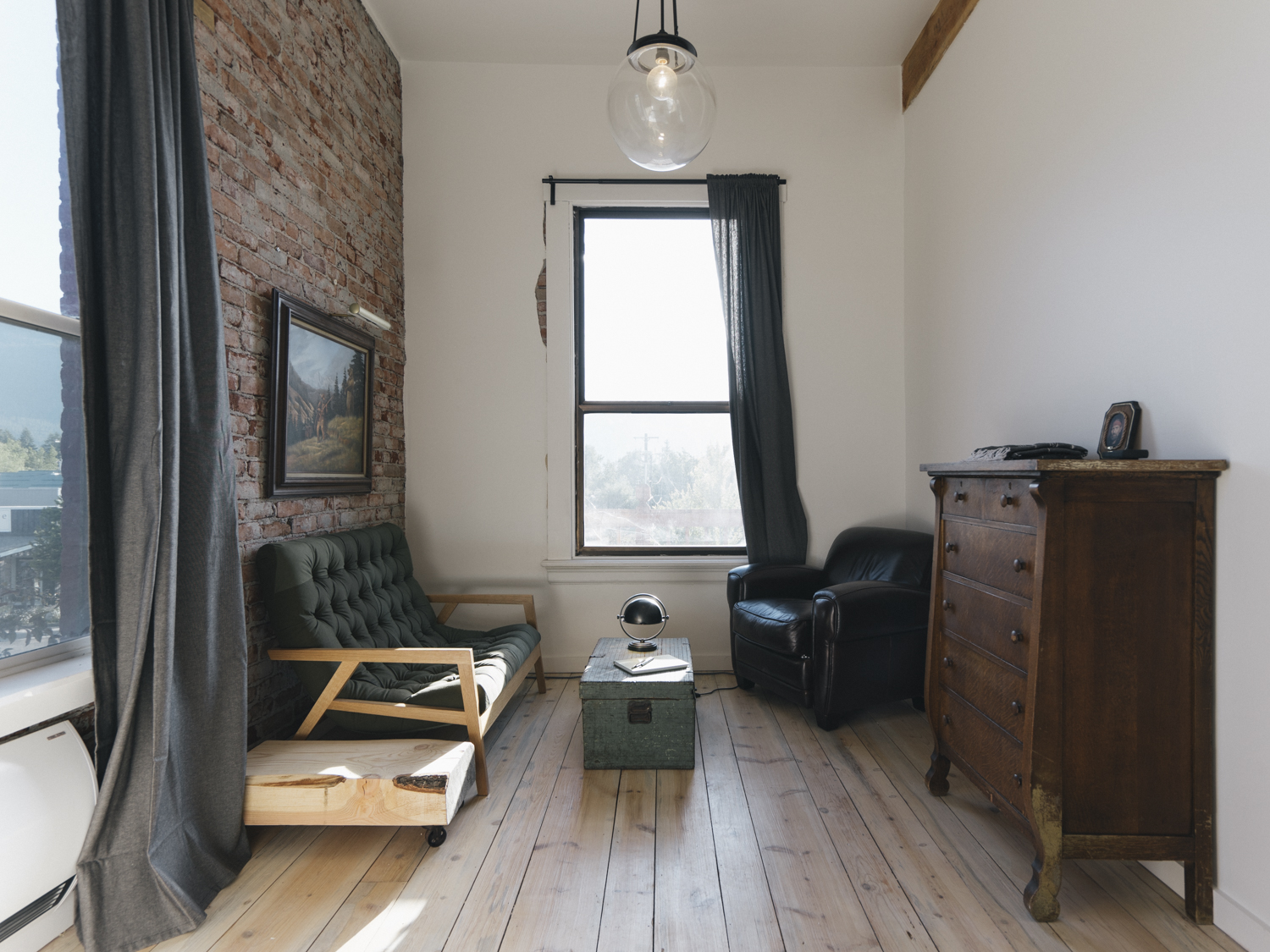 "Giving people the opportunity to explore new ideas in an old building and add context to materials and traditions is incredible."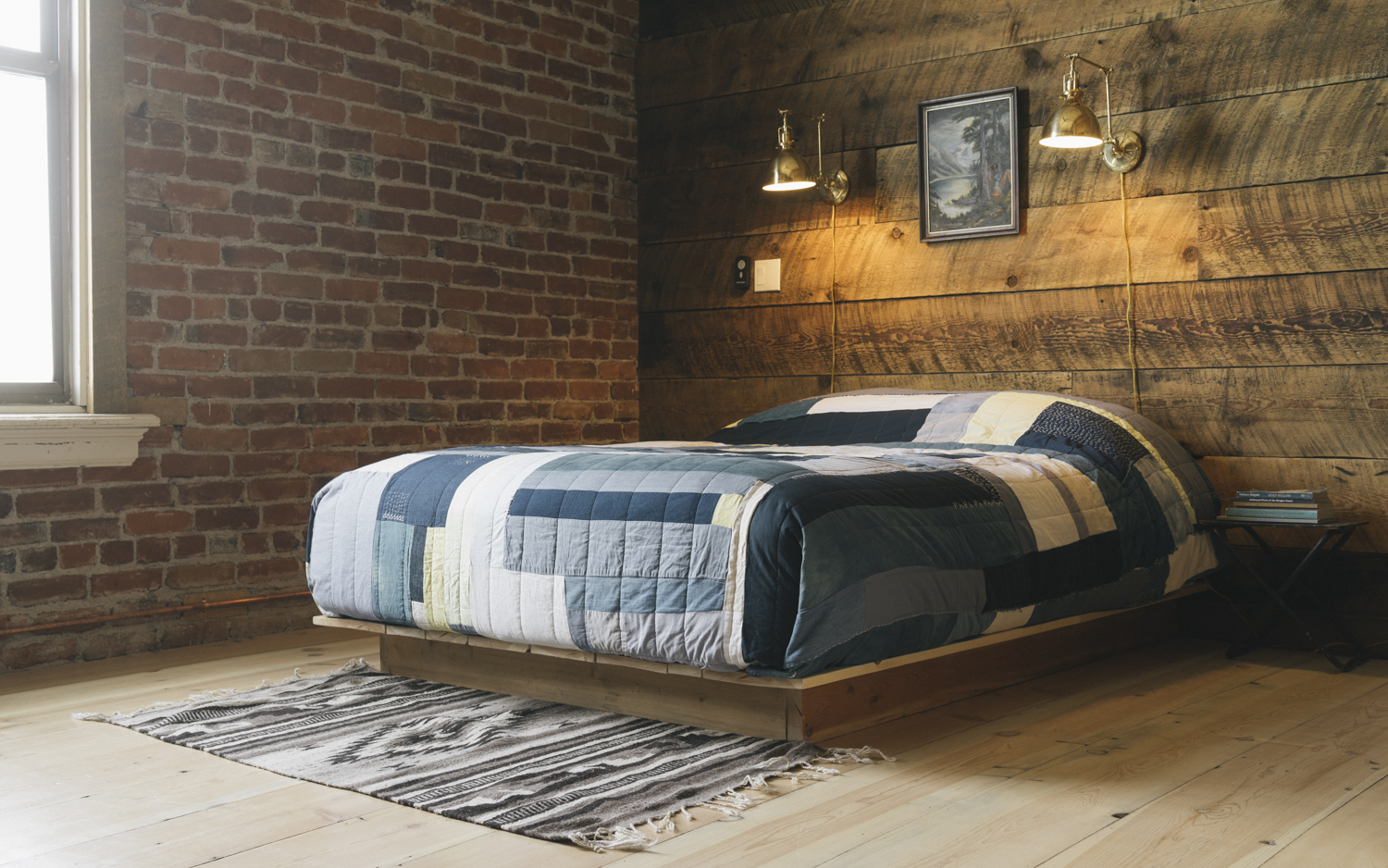 I love so much that each room has been dreamed up and built out by a different craftsman/designer. In a space so old, where so many people have stepped and stayed, do you feel that this helps put focus on all of the different souls who have come through the doors (instead of more traditional identical rooms)?
The goal was to create a unique experience in every room, unified by a thoughtful and livable design sensibility. I've always referred to The Jennings as a hotel in progress and once it's "done" it'll be an iterative hotel. Things will constantly evolve and change and we like it that way.
The building has a very storied past—any longtime local can wax poetic about things that happened in the gold room (the honky tonk bar that used to be downstairs) or tell tales of intrigue from the hotel that was once above it. A lot of what I've done to the hotel is peel back layers, to try and get closer to its original state. I've always been intrigued by the concept of how buildings learn. Stewart brand wrote a book by that title, (which i've yet to read), but just in concept it's fascinating to think about! Giving people the opportunity to explore new ideas in an old building and add context to materials and traditions is incredible. The stories we're creating now will one day be history. I think the highest use of a building is to allow its continued recontextualization for best use. In the case of The Jennings, it was built as a hotel made by incredible craftspeople and it made sense for it to be that again.
What inspired you to create an artist residency alongside the traditional hotel?
I built a cabin in northern Minnesota in 2010 and I always had in mind that it would be a place for friends and artists to stay and explore their creative process. In 2012, my friends Geoff Holstad and Ryan Greaves brought their nascent residency, Cabin Time, up to Bogus Lake. It was an incredible experience—sixteen people making things, talking ideas, drawing, laughing, giving stick n' poke tattoos, swimming, listening to tapes of wolf calls, sitting around the fire and cooking together.  Years later, when The Jennings finally became a reality, the residency was high on the list of things I knew would be part of the programming.
"The whole process of building things together is incredibly rewarding AND it leads to better results."
Have you noticed a common thread that runs through all of the artwork made during the artists' stays? Something inspired by the hotel or Wallowa County?
I don't think there is a common thread in the work itself, but I believe residents truly relax when they're here and that allows them to think expansively and create interesting new work that reflects that state of mind.
Do you feel that having an artist-in-residence influences the guest experience? If so, how?
Absolutely. our hand painted signage was all done by an artist in residence, Thomas Bradley and his wife, Haley Ann Bradley created ceramics for our kitchen. Our friend Addy Kessler made ceramic pieces for our rooms and kitchen. We had a quilter in residence, Zena Verda Pesta who made quilts for several rooms at the hotel. We have art from residents in most of our rooms and it has a big influence on how the hotel feels.
Considering this was your brainchild, it would have been so easy for you to exert full creative control over the space, but instead you built (and are building!) everything in community. What is the most rewarding aspect of being a part of a creative collective of sorts?
First of all, nothing gets created in a vacuum. I've had such an unbelievable amount of support from friends and community and partners like rejuvenation. The whole process of building things together is incredibly rewarding AND it leads to better results. I think the sense of collective achievement that comes with finishing a project, of taking something from an idea, to a real thing, is really special. I feel incredibly lucky to work with so many talented folks and see their vision through to reality, it makes all the hard work totally worth it.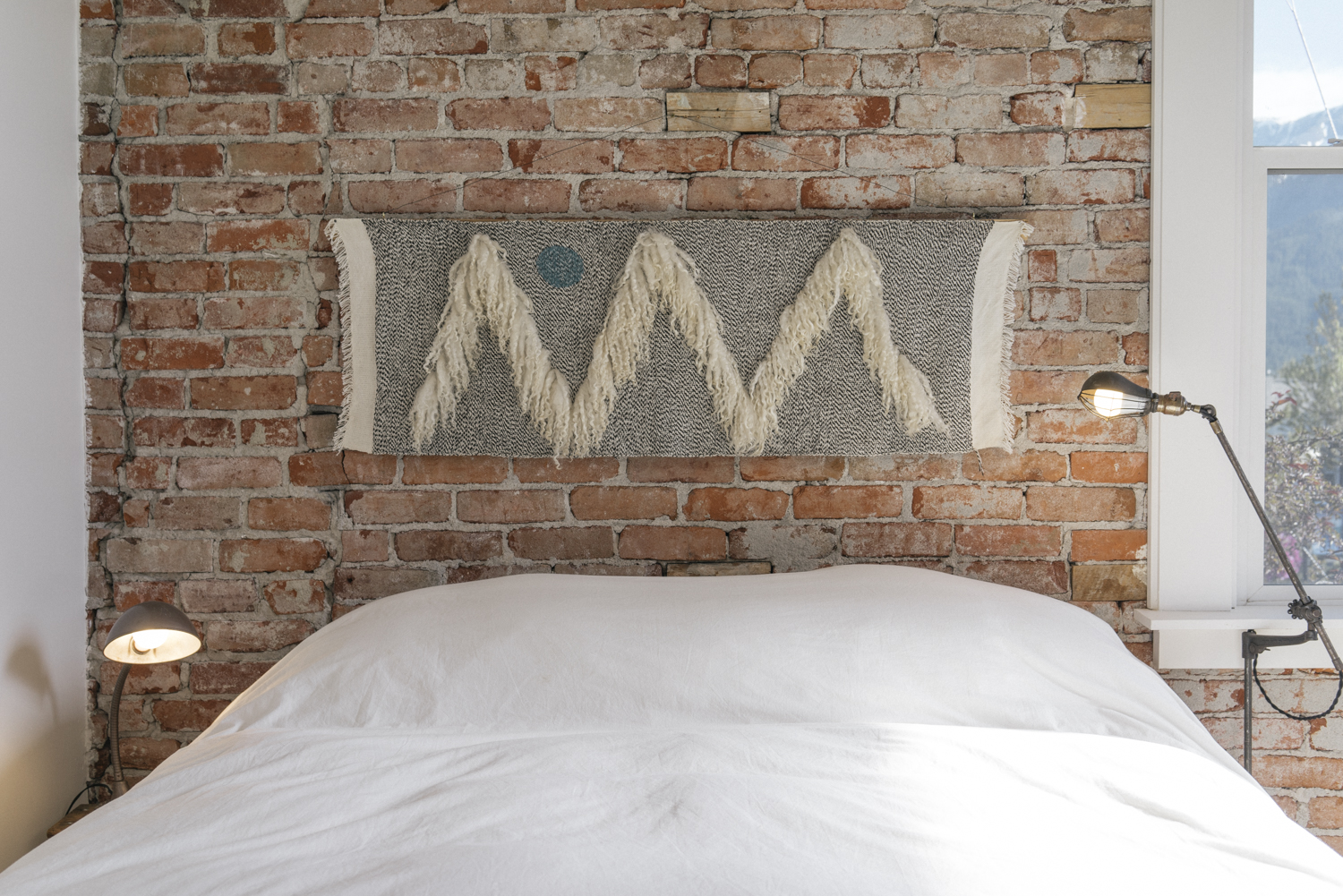 Do you have a current favorite space in the hotel? Describe what it's like to be there, during your favorite time of day:
I hate to play favorites, but the kitchen-library is imbued with something really special. the late afternoon light is magical to cook by, sunsets on the balcony, a place to gather with strangers at the dining table or converse across the kitchen counter, and a loveseat to snuggle up in front of the wood stove. Add to that lots of records and books… it's all pretty dreamy.
What are you dreaming up next?
We've also started a non-profit school of traditional craft called Prairie Mountain Folk School, which is a really important part of what we're doing to preserve traditional craft and encourage art in Joseph. Our mission is to preserve heritage trades and foster community through experiential learning. We're offering classes and workshops to locals and travelers in order to provide a vital platform for the survival of these skills for generations to come.