If the bowls of Halloween candy are bare, then it's officially time to start talking holiday season!
This year our marketing campaign will focus on the theme "Come Together." The idea here is to show all the ways that gifting brings us closer as well as all the ways that your beautiful designs help bring customers closer to you. It's a crucial sales season for most of us, so we've rounded up all the latest trends, tags, collections and more to help you make the most of it.
Trends with Benefits
Our monthly series is back and we're highlighting creative themes that our merchandising and curation teams have been keeping an eye on. This season we'll be focusing on the best giftable products and designs that spread that holiday cheer.
Trending Products:
Holiday Pillows
Throw Blankets
Welcome Mats
Coffee Mugs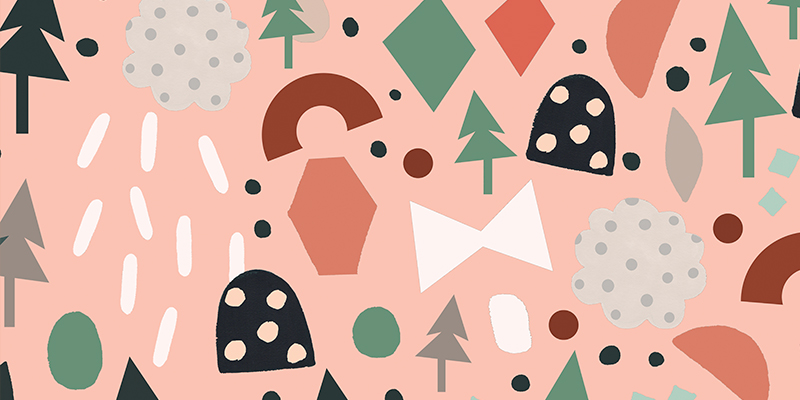 Products to Promote + Trending Tags
Holiday season is here and we'll be focusing on our best sellers and most giftable products that we know our customers are searching for this time of year. Based on what we're observing and predicting this season, we recommend focusing your efforts on promoting these products:  
Wall Art: Art Prints, Framed Prints, Wall Hangings, Mini Art Prints + Mini Framed Prints

Home Decor: Tapestries, Throw Pillows, Throw Blankets

Bags: Pouches, Tote Bags, Duffle Bags, Fanny Packs + Backpacks

Apparel: T-Shirts, Tank Tops, Boker Tanks, All Over Print Graphic Tees, Hoodies

Bed: Throw Blankets, Comforters

Tech: Phone Cases, Laptop Sleeves

Tabletop: Mugs, Travel Mugs, Coasters, Acrylic Trays + Boxes, Serving Trays, Cutting Boards

Lifestyle: Yoga Mats

Office: Wrapping Paper
Trending Tags: pattern, vintage, illustration, abstract, retro, typography, watercolor, space, contemporary, holiday
Society6 Picks:
Trending Collections
We're lucky to have such talented curators on our team–people who spend every day finding designs and products that customers love. We'll be sharing great gift ideas and holiday themed collections all season long, take a look at what's been trending for your own inspiration below.
Society6 Artist Showcase
The Society6 Artist Showcase is a curated gallery of new and trending artists that caught that have been inspiring us lately. This month we're featuring illustrator and designer Sylvia Tack, artist Lucas Saenger, collage artist and illustrator Rocío Montoya and illustrator and designer Madeline Martinez.
In the News
There's been a lot of awesome press recently for Society6 artists. Here's some products we've spotted out in the wild:
Steph Angeles, Bodil Jane, Carla Llanos, Madeline Martinez, imakegirls, Isabelle Feliu, Evelyne van den Broek, Tasiania, Victoria Black in Apartment Therapy. 
Iisa Mönttinen, ViviGonzalezArt, MADEYOUL__K and in HGTV. 
Julia Heffernan in Apartment Therapy.
Showmemars and avalonandaiden in Oh Joy. 
Aeva in HGTV [PRINT].