Your stuff says a lot about you.
Whether you are obsessed with astrology, live for sports or are more into chilling at home, we've rounded up our fave tech and organization supplies to inspire your day-to-day routines. So, what will your picks say about you?
Witchy Woman
You believe in the power of a good sage cleansing, know your way around a birth chart and have Cocteau Twins on repeat (who cares if you don't know what they're saying half the time?). Your mystical vibe is a strong one, so embrace it. Look to the cosmos, the zodiac and tarot cards for all the inspo you need to be the baddest witch around.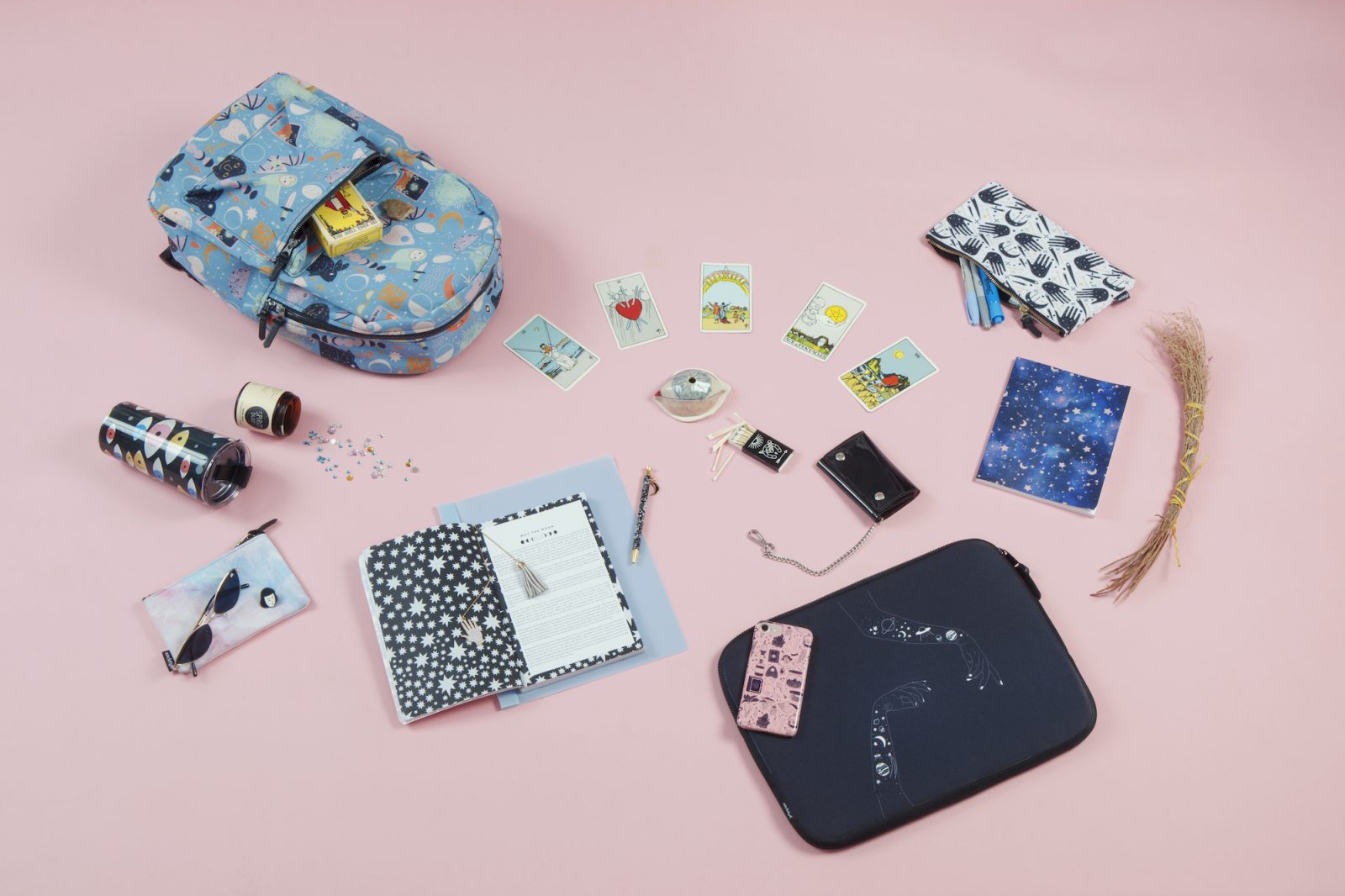 Iridescent Marble Carry-All Pouch
Zodiac Watercolor Notebook
by Jacqueline Maldonado
$14.99
Lunar Pattern Blue Moon Backpack
The Organized One
You know exactly what you need to get your life in order: pouches of every size, protection for all your precious tech and notebooks on notebooks (so you can make old-school to-do lists and get that satisfying feeling every time you cross something off, of course). Go for minimalist designs and color palettes to keep everything from looking too busy. Plus, clean lines = a clear head, or something.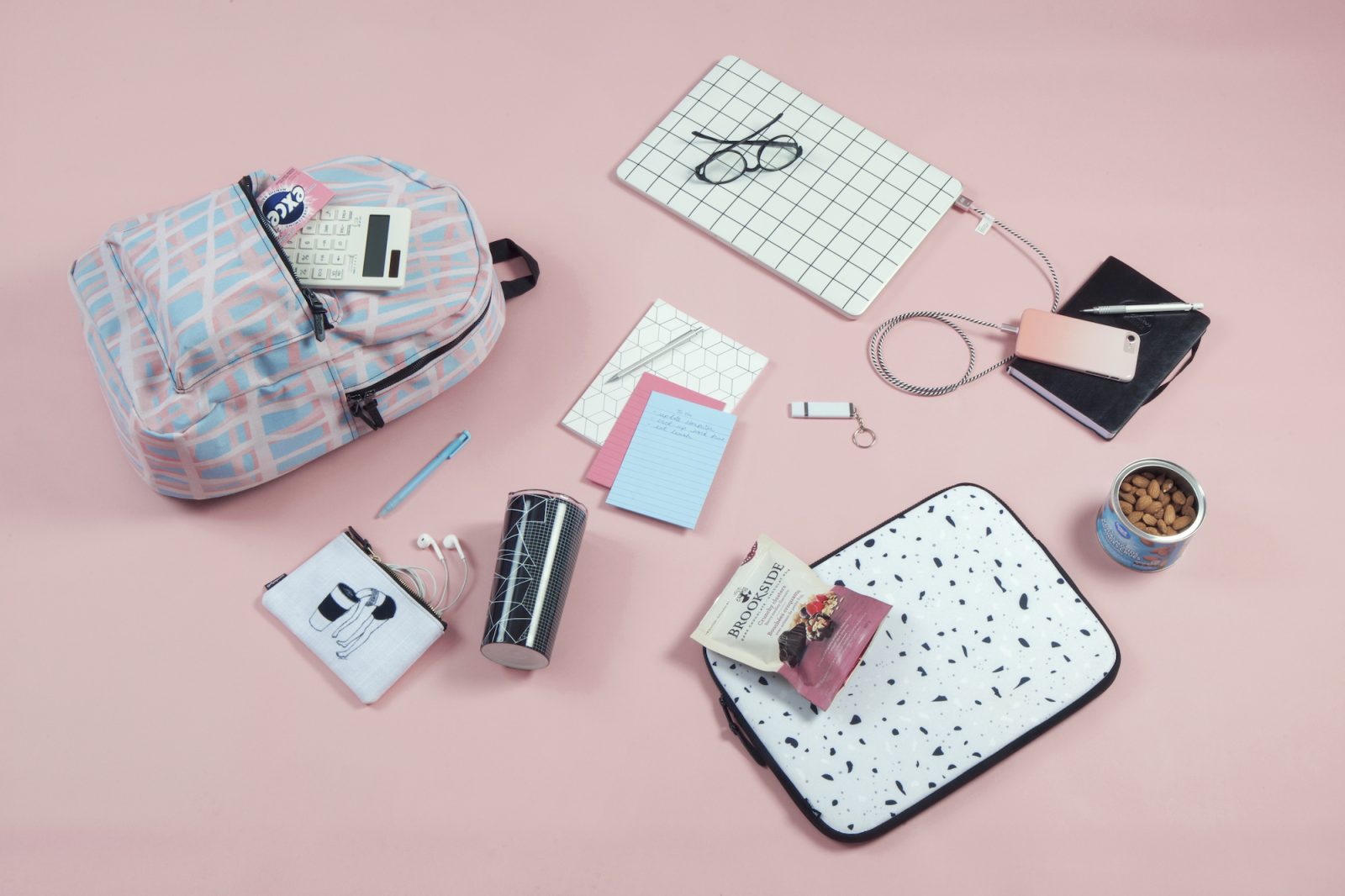 Grid Simple Line Laptop & iPad Skin
by Beautiful Homes
$30.99
Coffee First Carry-All Pouch
Ombre iPhone Case
by CharlotteWinter
$35.99
Black and White Geometrics Notebook
Granite Grey Laptop Sleeve
Her and Her Notebook
by Explicit Design
$14.99
The Homebody
Congrats on getting out of the house. Seriously. The hardest part is pulling yourself away from the comfort of your own bed and into the real world, but that doesn't mean you can't bring little mementos of home with you to get you through the day. Accentuate your accessories with reminders of your enclave like house plants and greenery, an on-the-go self-care kit and all the snacks you need. Now, just don't forget to wear your stretchy pants.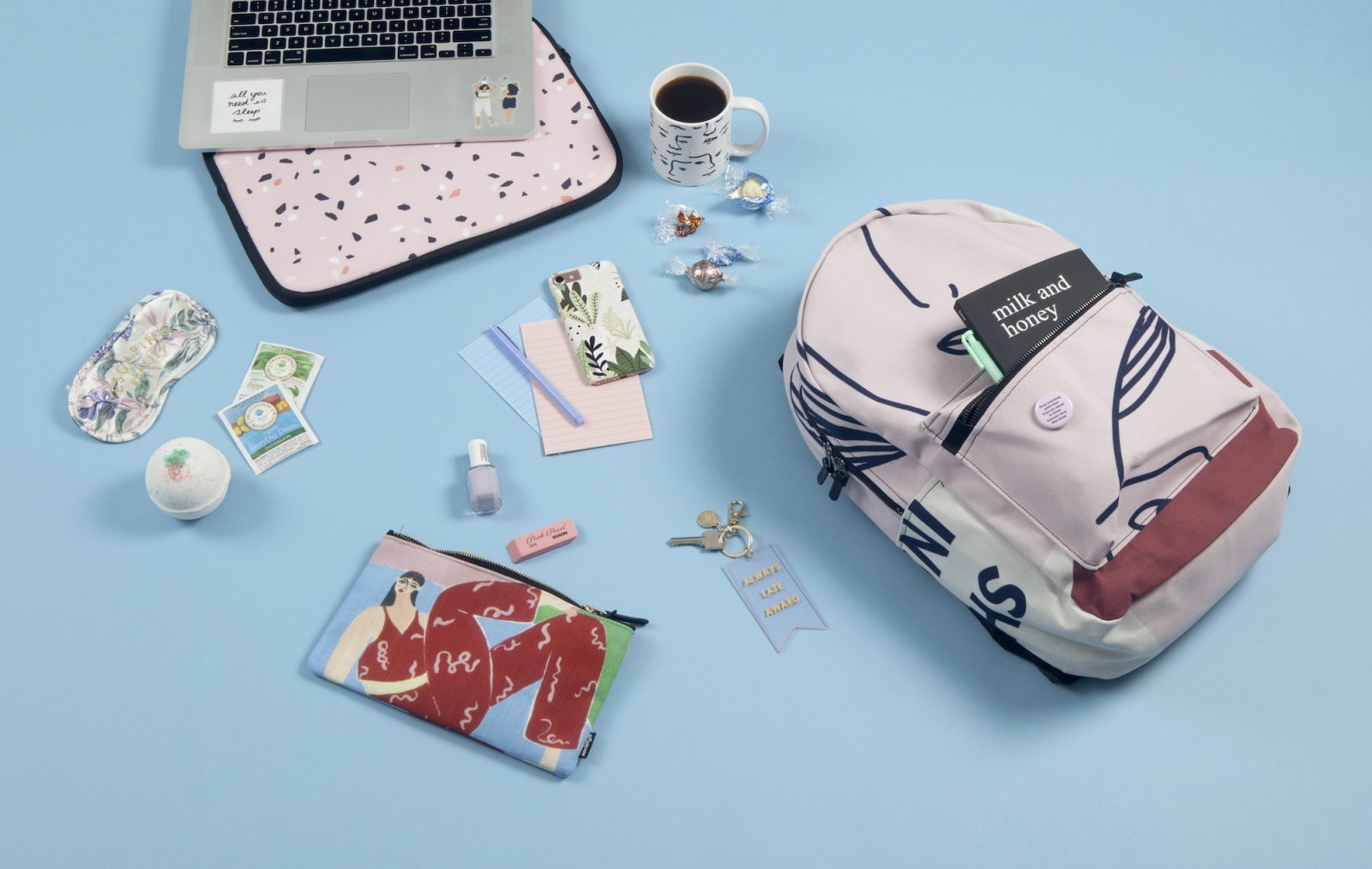 Stolen Faces Coffee Mug
by Mind Over Pattern
$15.99
MEMPHISLOVE 10 Laptop Sleeve
Into The Jungle II iPhone Case
Rust Ceramics Carry-All Pouch
by Amanda Laurel Atkins
$15.99
Paloma Wool Carry-All Pouch
All You Need Is Sleep Sticker
The Athlete
So, you're into the sport. You do you! These chic accessories will show off your athletic inclinations and keep you looking fresh whether you're running off to class or around the track. You're gonna need a good travel mug and water bottle to stay hydrated, pouches to store your snacks and a cute sporty phone case to keep your mind in the game no matter where you are.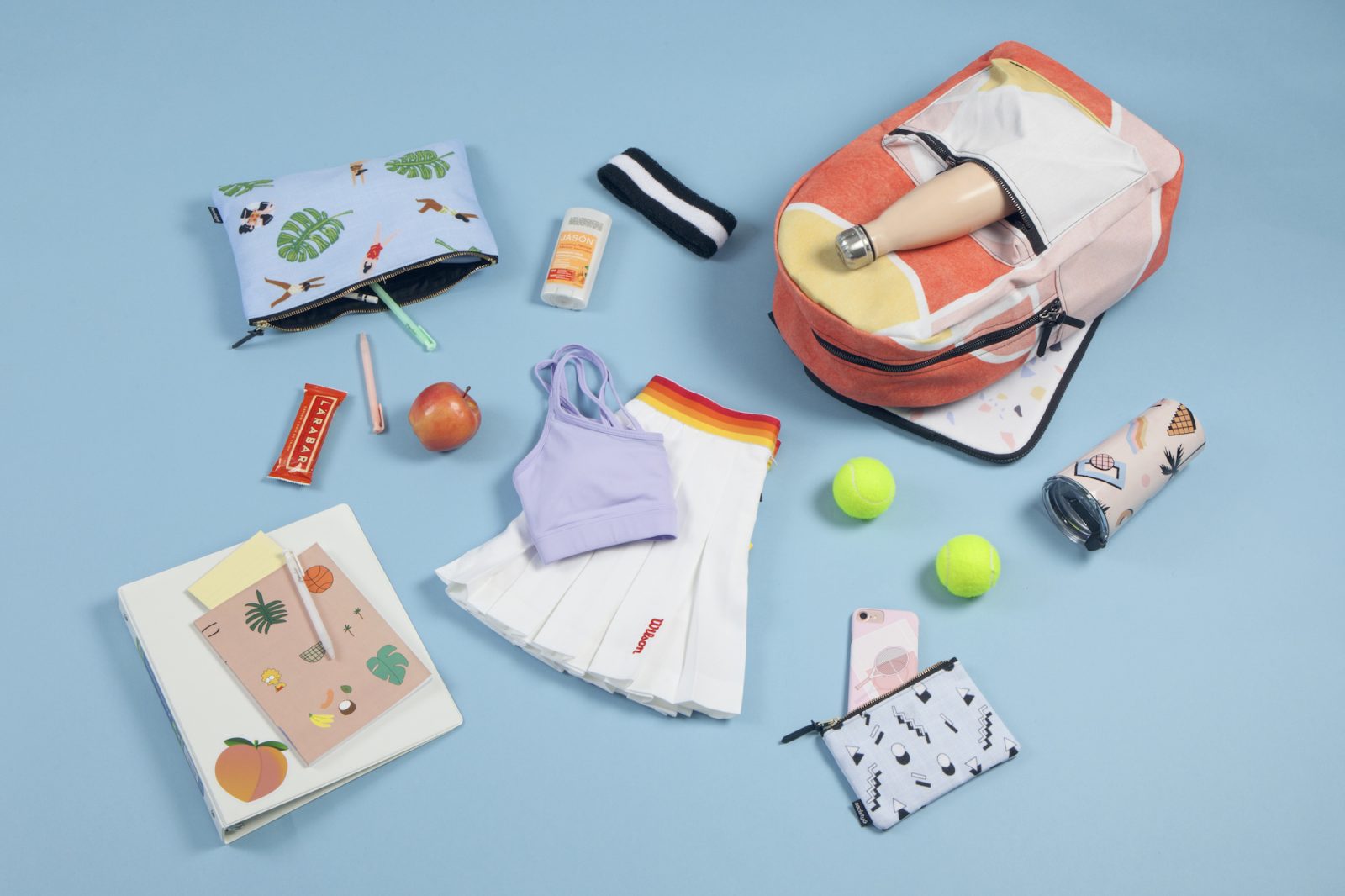 Floating In The Sea Carry-All Pouch
Venice CA Travel Mug
by Hanna Kastl-Lungberg
$29.00
Memories Carry-All Pouch
by Hanna Kastl-Lungberg
$15.99
Terrazzo Texture #4 Laptop Sleeve
Hold My Tennis Racket iPhone Case
by Hanna Kastl-Lungberg
$35.99
Head in the Clouds
Your feet are on the ground but you're living in a dream world filled with candy-colored pastels, stars and all things that shine. This look lets everyone know you're sweet, sensitive and, most importantly, soo chill. Bring that level of serenity to your everyday routine by incorporating some delicate florals, rainbows and positive messages to keep those chill vibes going strong.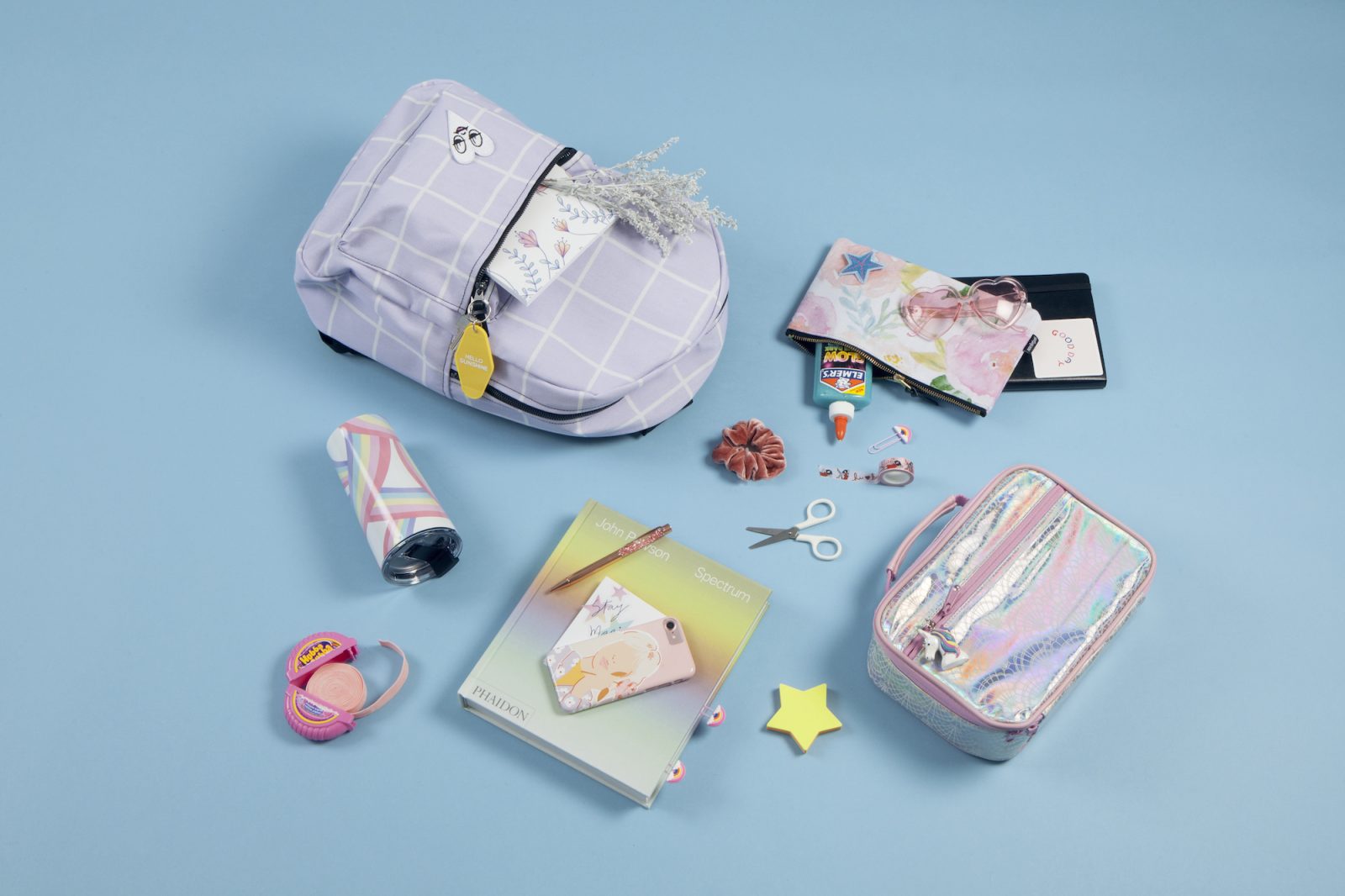 Summer Palm Tree Laptop Sleeve
Floral 02 Carry-All Pouch
Girl and Her Flower iPhone Case
Flowers and Leaves Notebook
Pastel Rainbow Stars Sticker
Rainbow Pattern Travel Mug