'Tis the season for fuzzy sweaters, boozy eggnog and planning (too many?) gatherings for all your friends and fam. 
Don't let party planning take you from grin to grinch. Love and Loathing LA's Caroline Juen gave us these 5 simple steps that will make you a pro host in no time. Check 'em out!
When it comes to hosting, "the most wonderful time of the year" could arguably also be one of the most stressful. There can be quite a bit of pressure placed around putting on a perfect holiday dinner and creating that ideal holiday atmosphere. While it might seem like a somewhat daunting task, the good news is if Martha Stewart and the world of Pinterest can pull of a lovely dinner – so can you, and it can be easy.
I've been hosting Christmas dinner(s) at my house for years because I have truly mastered the art and have genuinely learned to love it. If you're thinking about putting on your own holiday gathering, consider the following: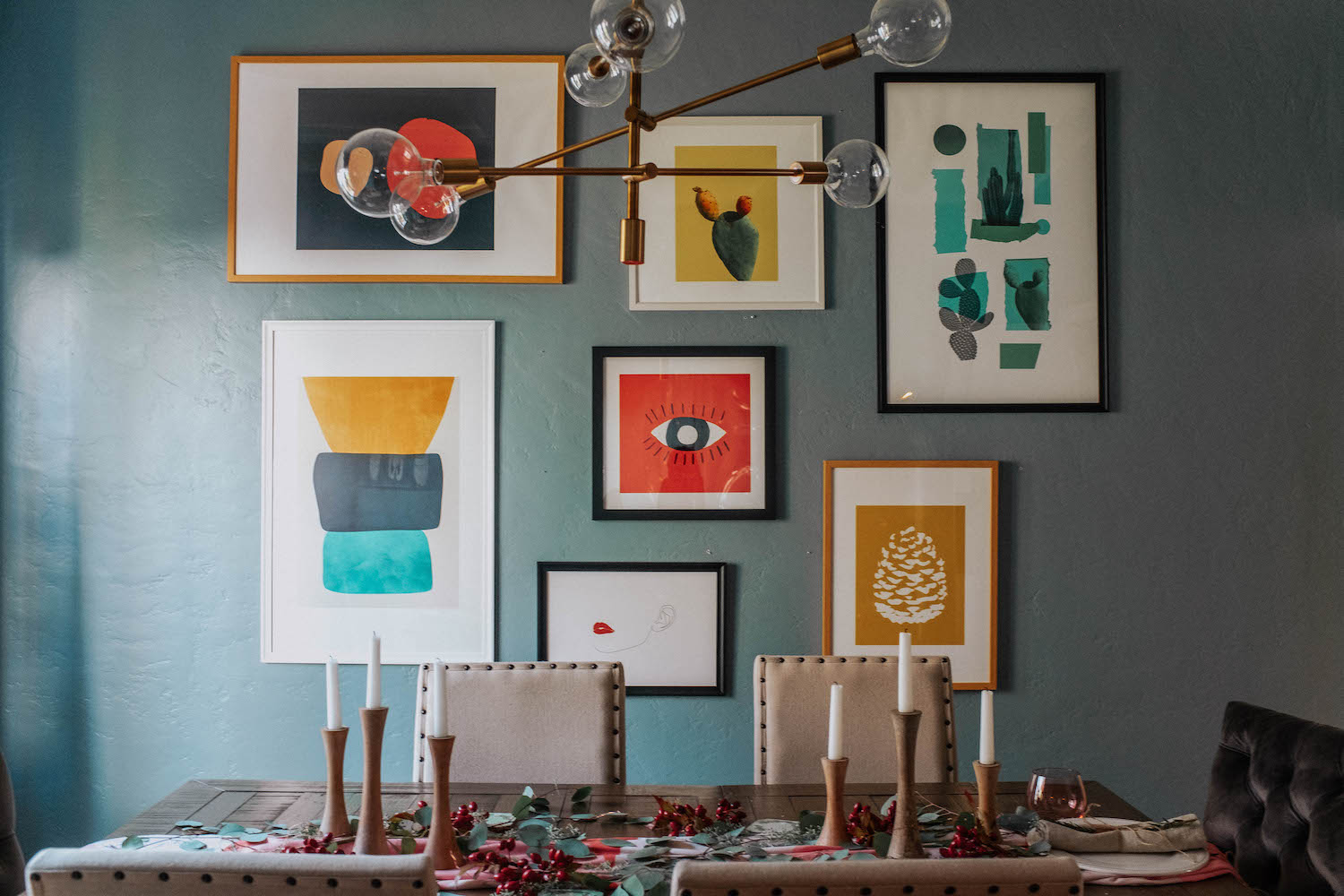 1. Be Prepared
When it comes to festivities, there can be a lot of moving components you will definitely not wish to deal with once the doorbell starts ringing. Decorating, setting the table, getting as much of the meal made as possible and having appetizers and cocktails ready to go by guests arrival time will be a huge help. Which brings me to my next point.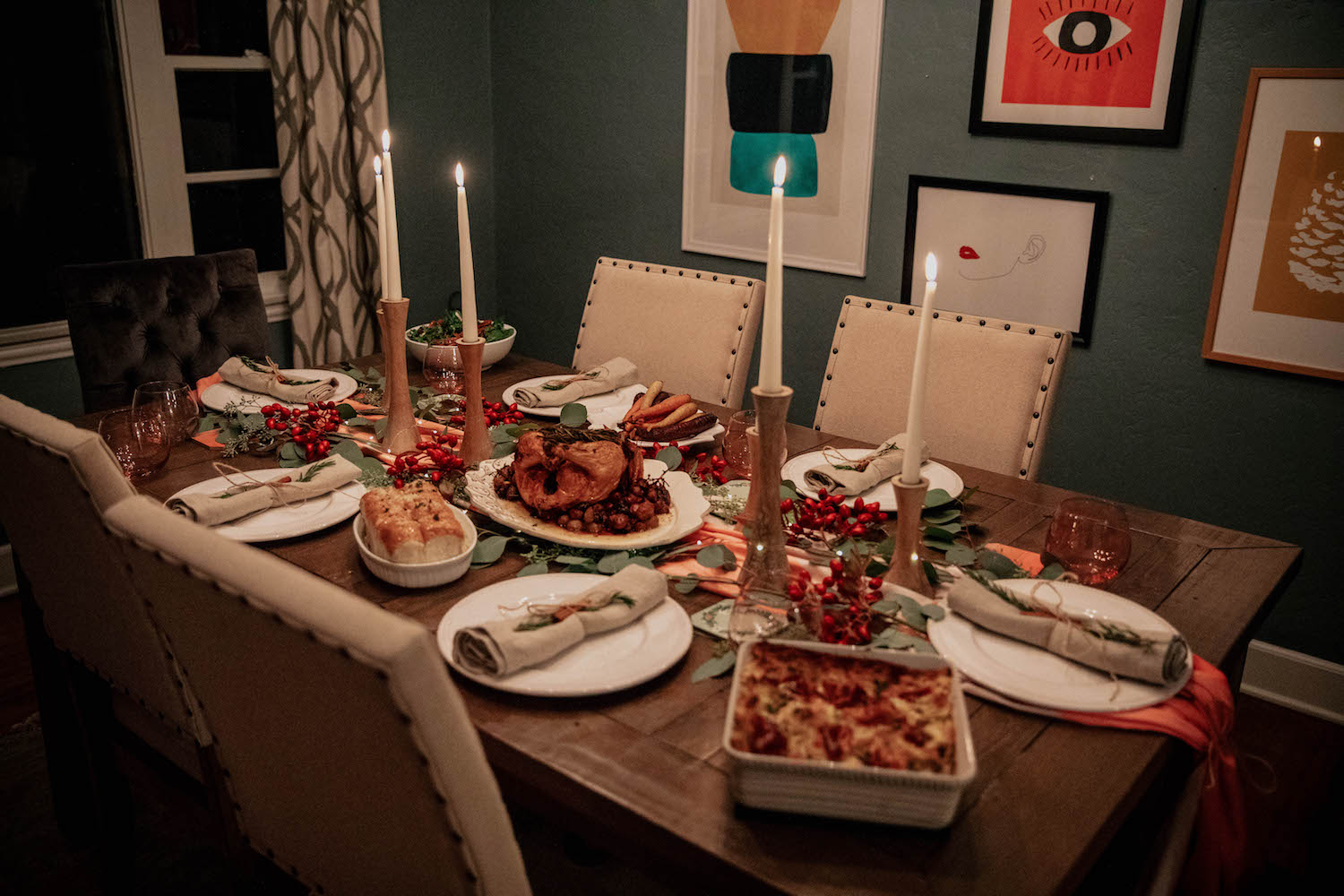 2. Keep It Simple
If there is one thing out of this whole list of tips to take away and run with, it would be to keep. it. simple. Dinner does not have to be expensive, stressful or overly time consuming. Plan your evening around manageable family-style components.
I usually go one of two ways: I either select a main course roast (roasts can be incredibly easy, and while they bake you can work on other dishes) plus a side or two, a simple salad, and dinner rolls, or I do a one-pan bake such as lasagna that can easily be shared and add some simple sides. If you're a killer cook or you really want to show off your chops in the kitchen, pick 1-2 dishes to put some extra love and time into, then keep the rest simple.
*Bonus Tip: there is no shame in buying pre-made items or having guests contribute wine or dishes to the dinner. And if a friend of family member asks if they can be of help, take them up on it!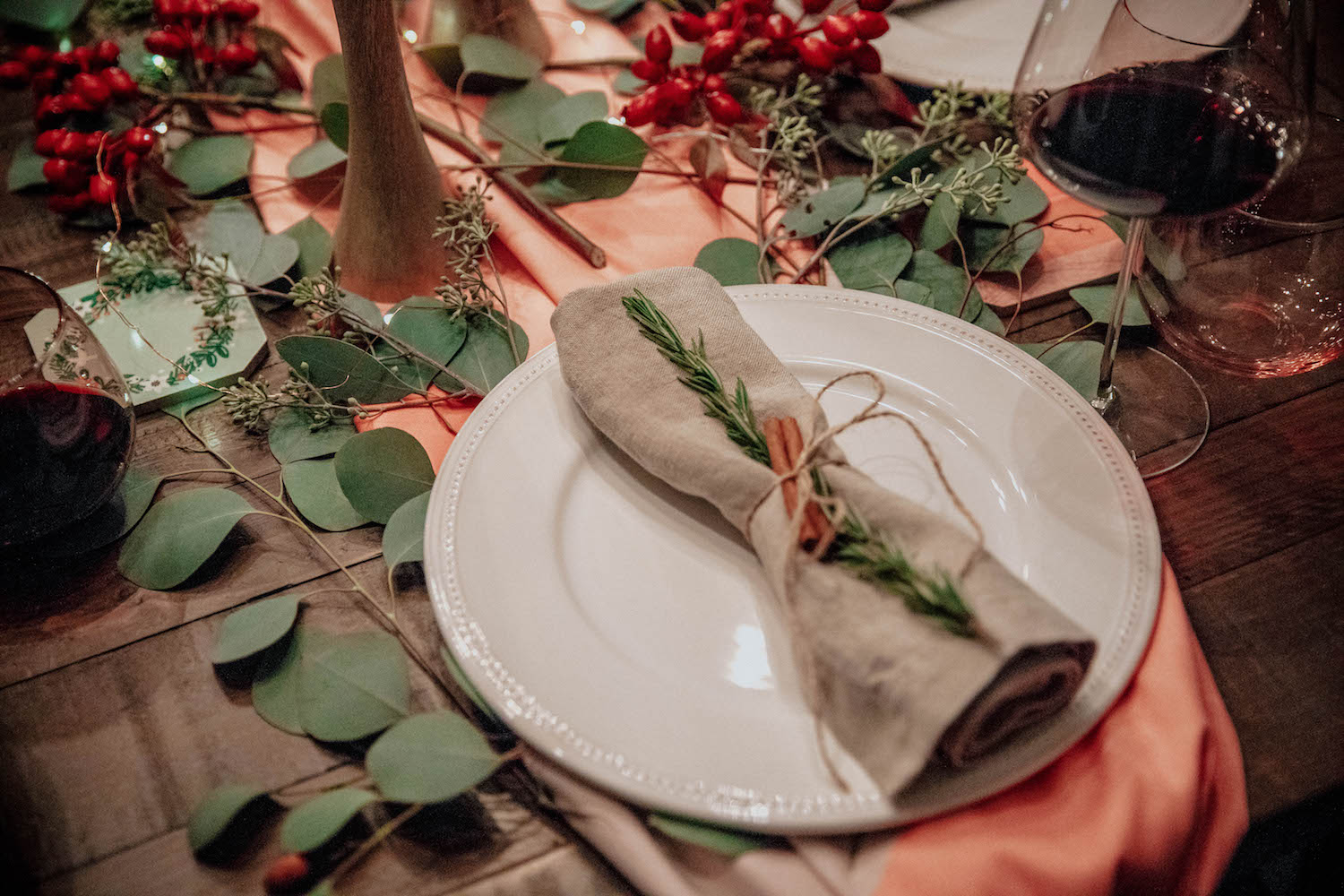 3. Plan Your Table Setting
It's no proper holiday gathering without a festive table setting. Whether it seats 4 or 40, this table setup is is where you get to be creative and have some serious fun. While I respect the appeal of a White Christmas, I personally prefer a more colorful one. I love taking classic holiday components and color schemes and updating them a bit. Instead of focusing solely on muted palettes or red and green, try incorporating new hues such as pink, or using eucalyptus leaves (which you can buy at Trader Joe's) to add some soft greens. When it comes to putting a true holiday spin on the dining table, I have a special place in my heart for fairy lights and candlesticks. They're small yet seriously effective tools to truly set the mood.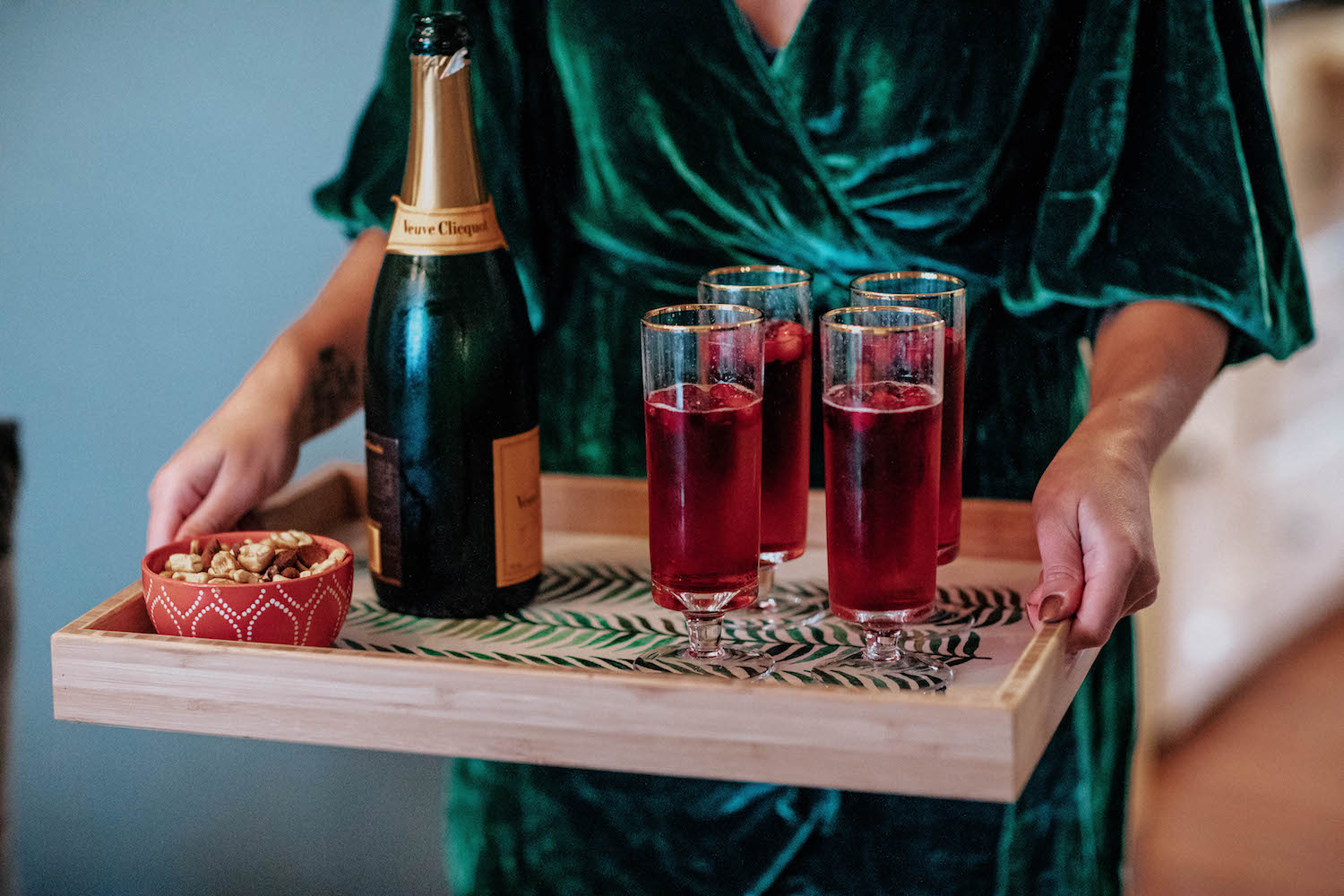 4. Stock Up
Arguably the biggest mistake you can make while hosting is to not have enough food and beverages on hand. Both should always be available from the minute guests arrive until the moment they leave. I'd prefer to focus my efforts on the actual dinner so when it comes to pre-dinner entertainment, I typically rely on setting up a nice cheese board with crackers plus a simple and festive "welcome" champagne cocktail. A cookie platter won't hurt anyone either – it's the holidays!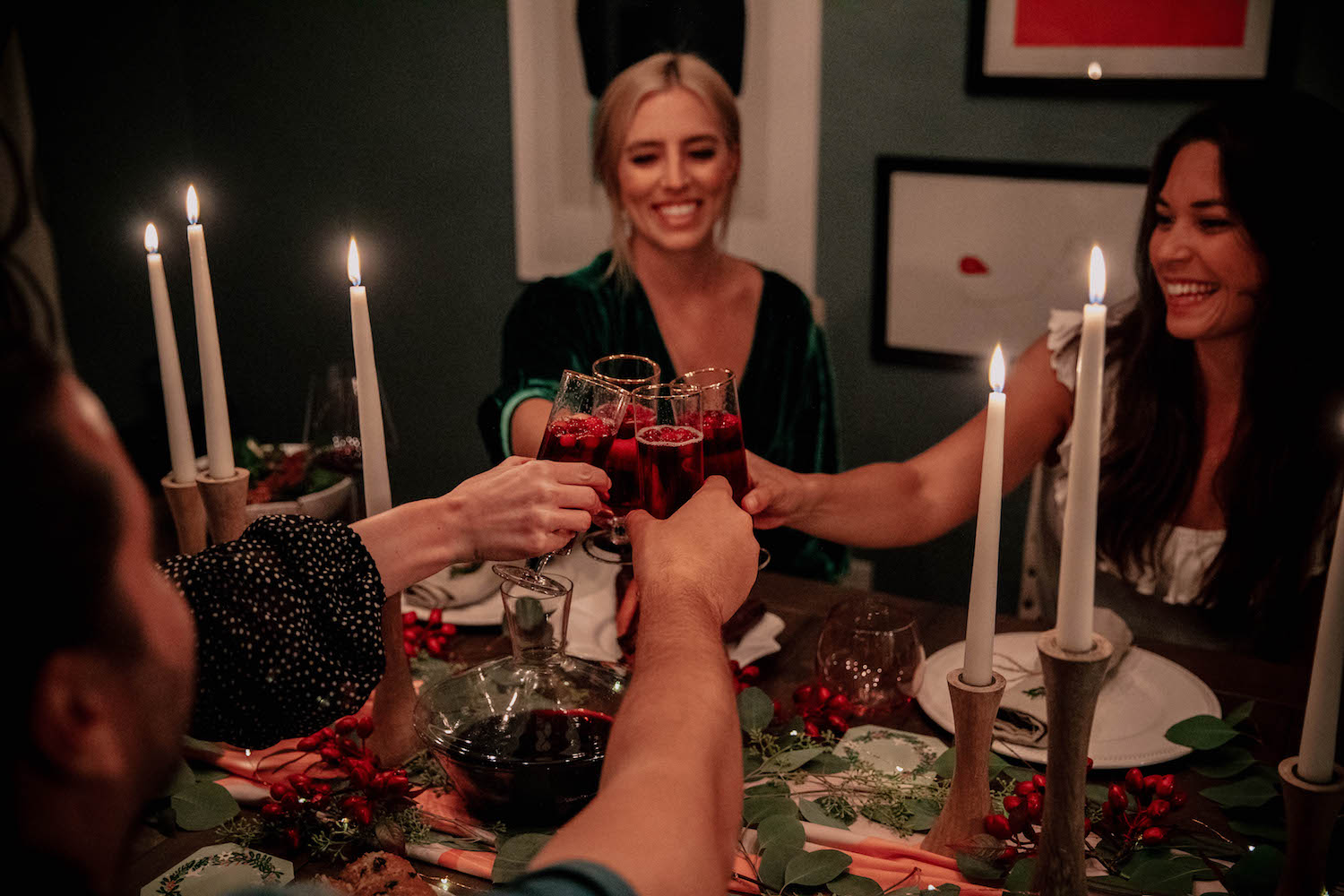 5. Be Merry
From the decor down to your spirit, the secret to a successful holiday dinner is to be happy and to be present. If you keep it simple and prepare as much as you can ahead of time you'll be able to better enjoy your guest's company and make them feel more welcome in your home. Take the time to create the space but make sure to be a part of enjoying it too.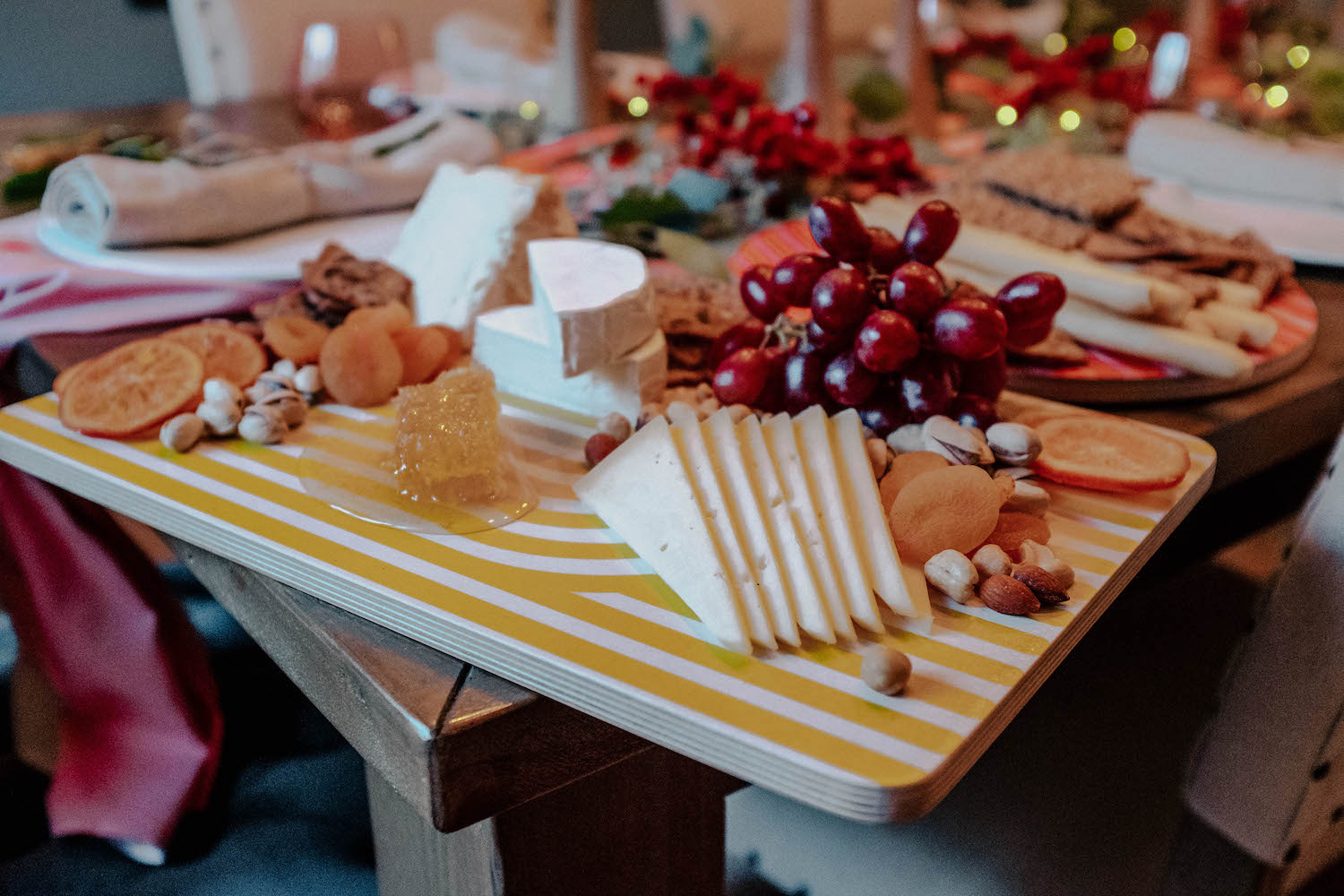 Lastly, a tip for those of you attending not hosting: it's always nice to come bearing gifts. If you're not on party dish or wine duty, a hostess gift such as a cutting board (that can double as a cheese board!), a serving tray, coasters or even a small framed art print would be a wonderful thing to present as a thank you to your host.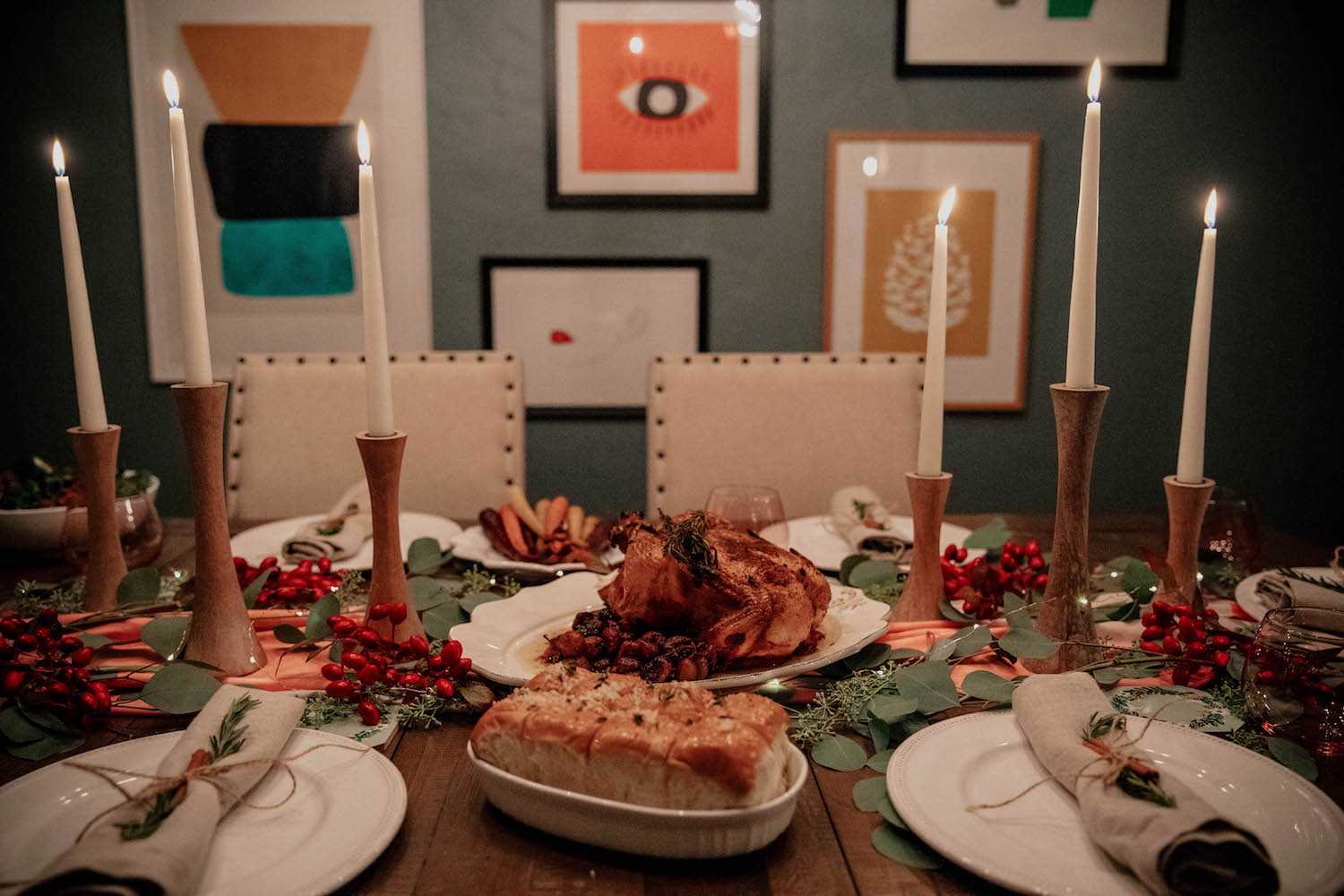 Cactus 3 Framed Art Print
Haenyeo (Sea Women) 3 Framed Art Print
by Matthew Korbel-Bowers
$47.99
Red lip Framed Art Print
by Explicit Design
$52.99
Swedish Dala Horses – Red & Mint Palette Cutting Board
by Cat Coquillette
$25.00
electric zebra stripes Cutting Board
by sunshinecanteen
$25.00
Seaweed Serving Tray
by Cat Coquillette
$37.00
Christmas Wreath Coasters
by Allison Romero Design
$12.00
Pinecone Mustard Yellow Framed Art Print
Cactus Framed Art Print
by J3 Productions
$114.99