This LA bungalow is a creative's dream hideaway. 
Kristen Stegemoeller is an LA-based writer, designer and creative director for Sexy Beast, a fundraising initiative for Planned Parenthood Los Angeles who we had the pleasure of working with on our Girls Art Now! Summit. We hooked her up with some of our brand new furniture pieces to deck out her eclectic Highland Park home—see her picks below!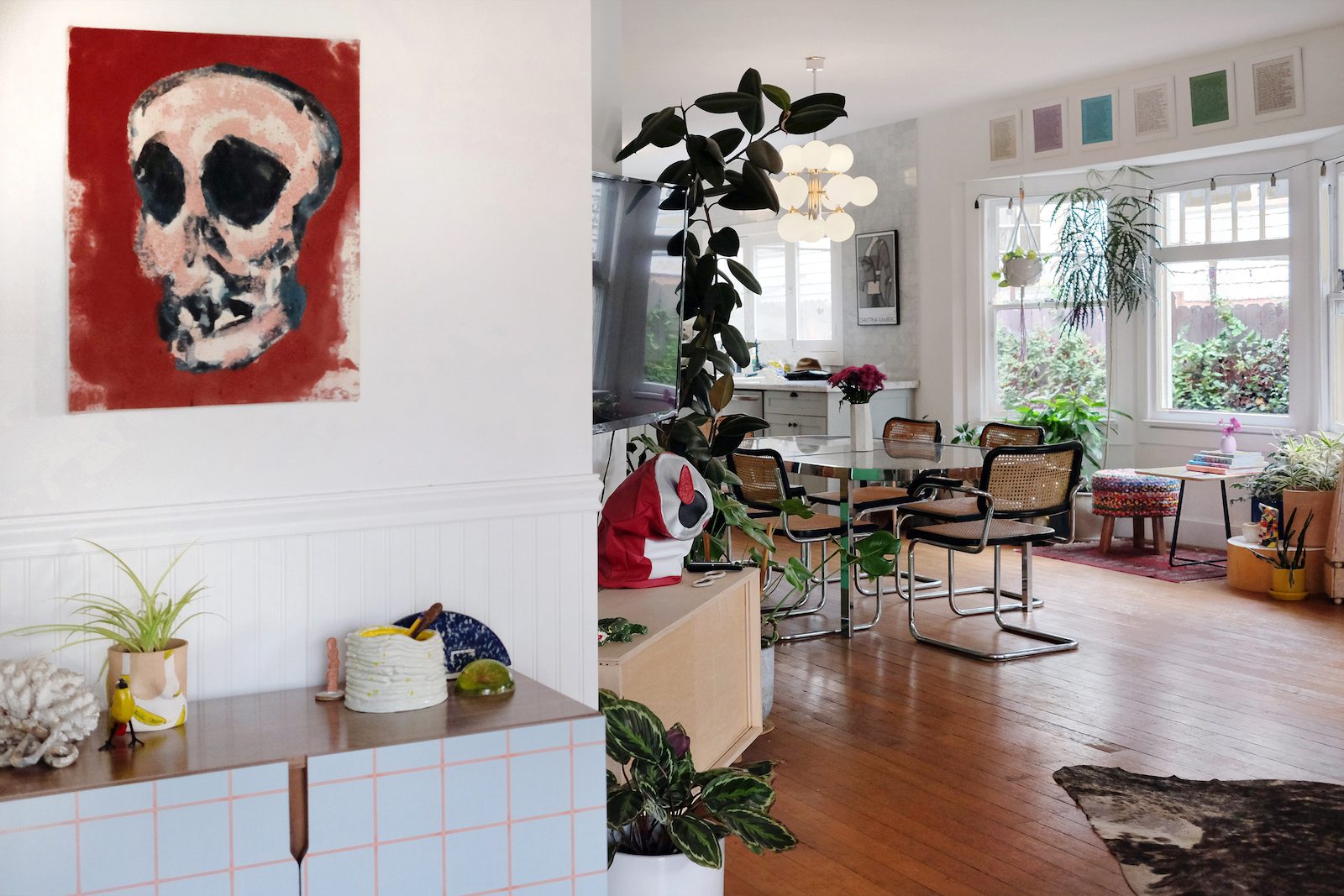 When it comes to decor, I've never been the minimalist, oatmeal linen type. A house just doesn't feel like home to me without a heady mixture of art, texture, bold color, refined vintage gems, and weirdo '70s finds from late-night ebay binges. For these reasons, I feel like Society6 *gets me.*
My love affair with S6 began several years ago with a Beth Hoeckel shower curtain, and I always turn to them for punchy new pillows, art prints and bedding whenever my space feels like it needs a jazzy refresh. You can only imagine how thrilled I was when I learned about their gorgeous new furniture collection! There's a candy store of prints to choose from, and the furniture itself has a wonderfully classic, mid-century feel that gives the playful patterns a real refinement. We went really wild with the light blue open weave pattern – we got it in a bench AND the credenza. My design advice? Never be afraid to invite a peach and sky blue checkerboard pattern into your life!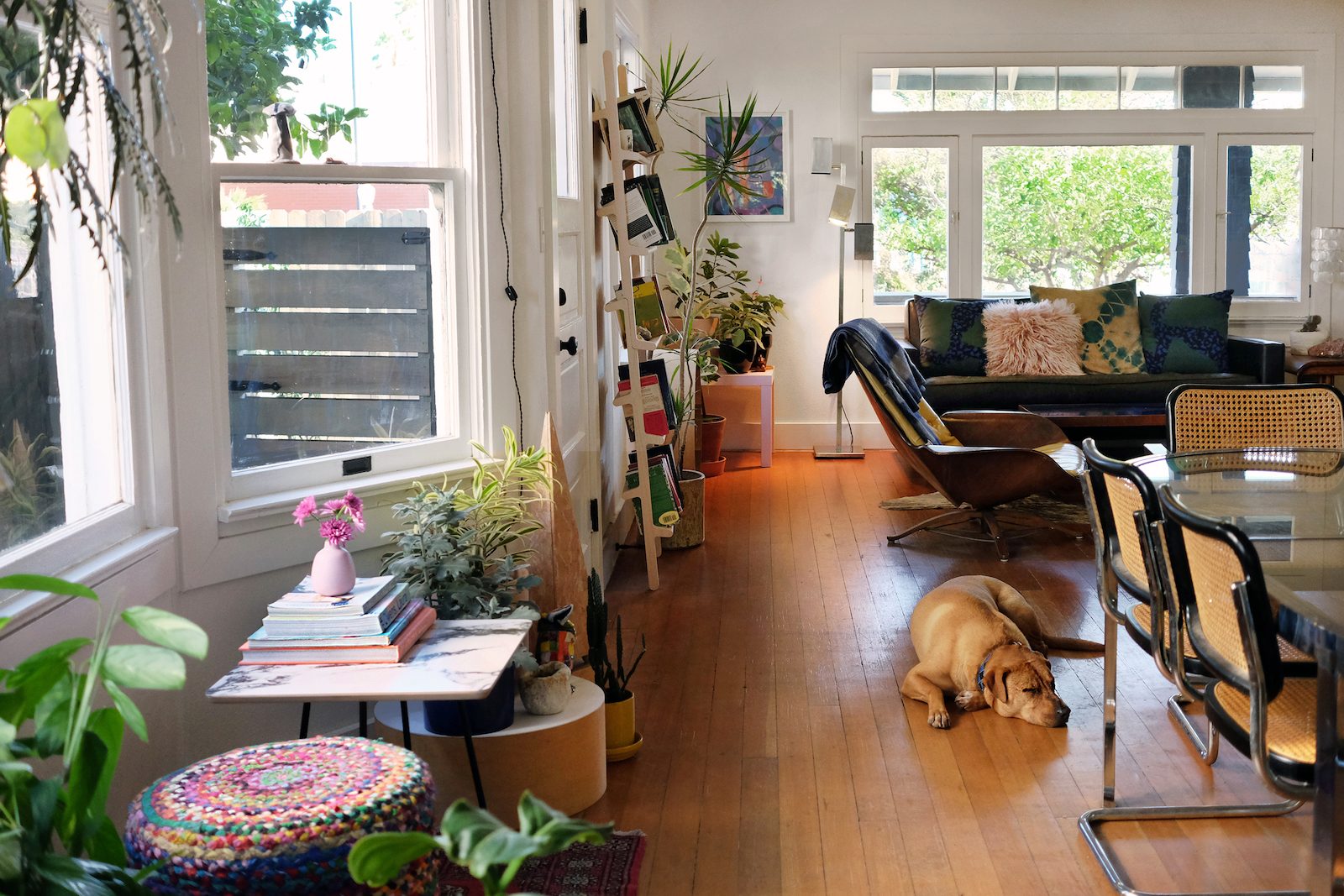 Light Blue Open Weave Credenza
by No Accounting For Taste
$649.00
Grid Simple Line Pillow Sham
by Beautiful Homes
$39.99
Ophelia Side Table
by Mind Over Pattern
$159.00
Black and White Grid Comforter
by Beautiful Homes
$119.99
Light Blue Open Weave Bench
by No Accounting For Taste
$299.00