Alan Linnstaedt's ghoulish portraits stick with you like the ghost-light left in your eyes after looking into a bright light.
Each is so delicately creepy that you feel as though, somehow, they're more realism than fantasy. After having long been intrigued by his work, we talked to the Texas native about his digital process, love for the macabre and how practice really can make perfect.
First off, tell us a little about yourself. How long have you considered yourself an artist?
I started out drawing when I was a kid like most people. I started to drift away from it as I got older since I didn't have anything really pushing me to continue making art. I was also really bad at it, but I didn't realize it! Interestingly, when the internet started to become more popular and the world opened up to more than just my immediate surroundings, I was exposed to a lot of great artwork—that's when I decided to work harder. I was somewhat addicted to it, I spent a few hours every day after school (in high school) looking up different artists that I liked and saving all of their work into a folder. It was really exciting for me—that's really when I knew I wanted to make art seriously.
When do you find time to work on your artwork? Is art/design incorporated into your day job at all?
I work a full time job in an unrelated field so the only time I get for artwork is at night or on the weekends. Typically I'll work on a painting off and on over the course of a few weeks to a month. It can be difficult to juggle work and art—I have to be careful not to turn something that I enjoy into a chore.
You seem to play a lot in the realm of the macabre and otherworldly. Has this long been an interest of yours?
I've always been interested in macabre. It's not that I have a gloomy outlook on life or anything, I just really identify with that kind of attitude. It feels more honest and relatable to me; it gives me a space to think about things that I find interesting. Bleakness in art doesn't seem very productive, but it can be relatable to some people and become beneficial in that way. I don't expect everyone to like it though—different ideas are just as valid, of course.
Your color palette is so cohesive, how did you land on it? Do you keep things in the same tones painting to painting intentionally?
When I first started I used to look at other artists' color palettes that I liked, and then I tried to mimic what they were doing. I started to understand how impactful color is to expressing an idea and it only really makes sense along with the subject matter it's produced with. Now, I use different colors depending on what the idea is and it's become such a habit that it would be difficult to break away from it.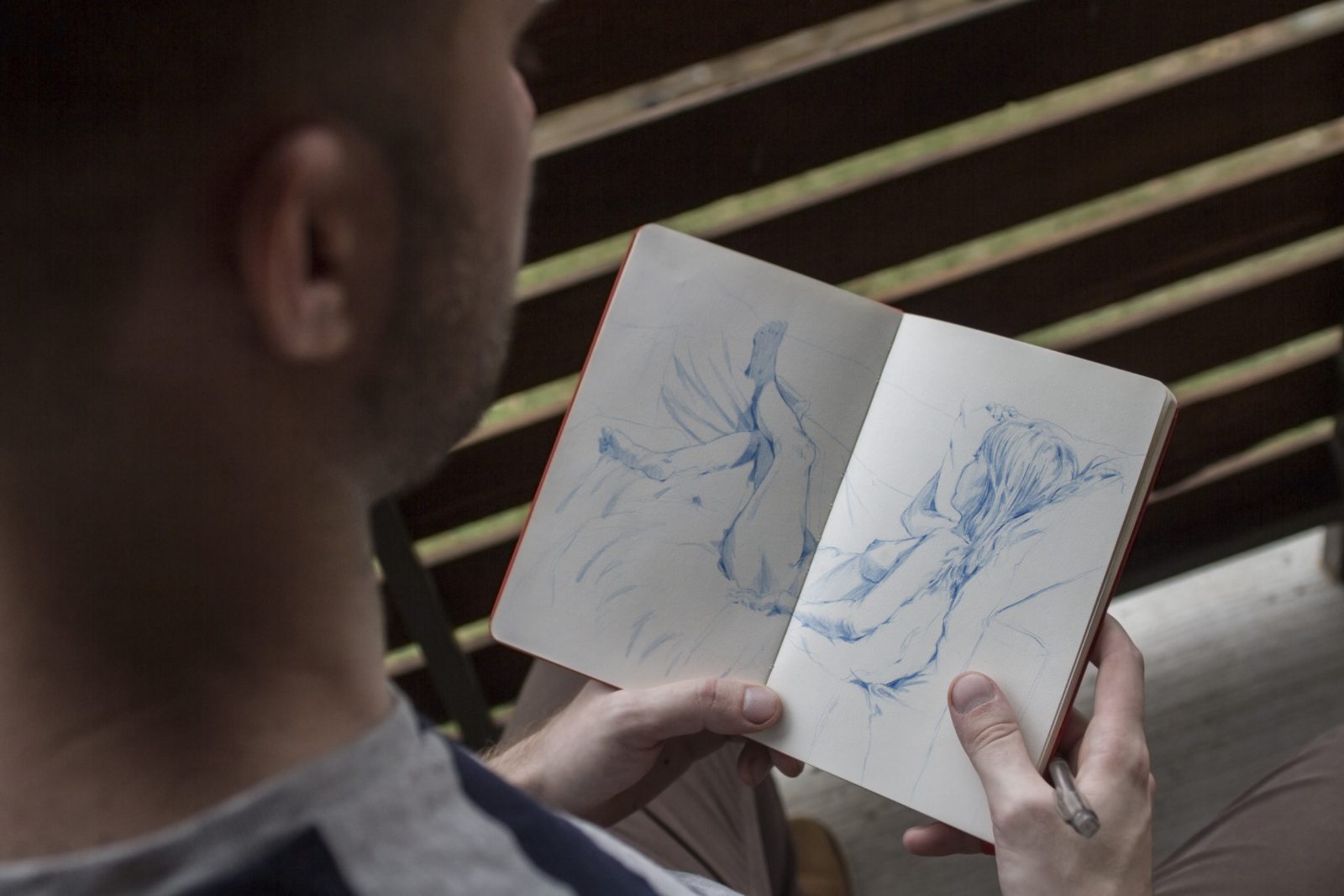 Your work has such a visceral, almost impasto-quality to it—why do you prefer to use digital tools to mimic traditional painting?
When I was in college I started out using acrylic and oil paints. I really wanted to like it, I love art after all, but the actual process of using paint felt tedious to me. I knew I needed to find a faster way to make art, especially once I started working. I decided to switch to digital to speed up the process. The texture and quality of real paint stuck around since that's what I'm used to seeing. At this point I've really grown with the medium and I've found ways to create unexpected results which is really important to the spirit of painting.
Talk us through the process of a painting—how long does each one take? Do you listen to or watch anything while you're working?
It depends on what I'm making. It can take anywhere between a couple hours to twenty hours. I don't like really small details so I push it up to a certain point and then stop. I've been experimenting with my process lately, but right now I start with thumbnails/sketches to figure out the basic idea and the composition, then I find references online or take some photographs to help the drawing process. I think it's important not to derive too much information strictly from a photograph and develop some of my own shapes and even make intentional mistakes. I put on a boring movie or have ambient music in the background, but it's usually just background noise for me.
What other mediums besides art do you find the most inspiring?
Movies and music for sure. I would say those two mediums have been a great source of inspiration to me lately, even more so than art. That might sound weird, but music especially is so different from art that it ends up providing visual inspiration that is solely my own. Similar to reading a book, all of the details are expressed by the author, but the visuals are created by your own mind. Movies can convey so much emotion and atmosphere, and that's another big inspiration to me.
Do you have any goals for your art practice this year?
This year I would like to break away from portraiture a little and work on paintings that incorporate more complex figures. Movie posters, and mainly a bunch of ideas I've had stored on my computer for some time. I would also like to explore more specific ideas while maintaining the visceral nature in my work, and develop my personal mythology further. I also have a lot of admiration for artists who work hard, and maintain a consistent discipline, and that's something I would also like to push myself towards.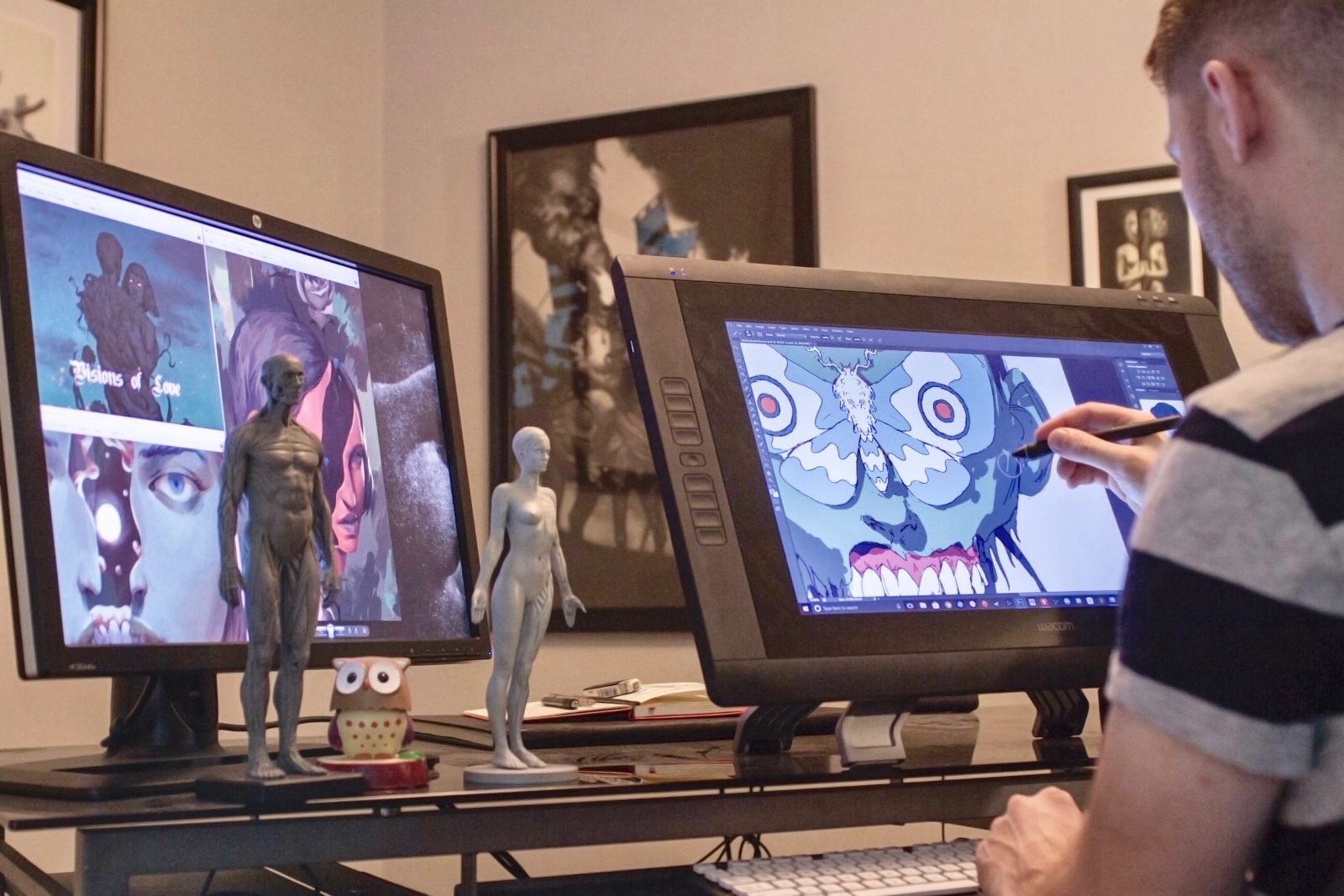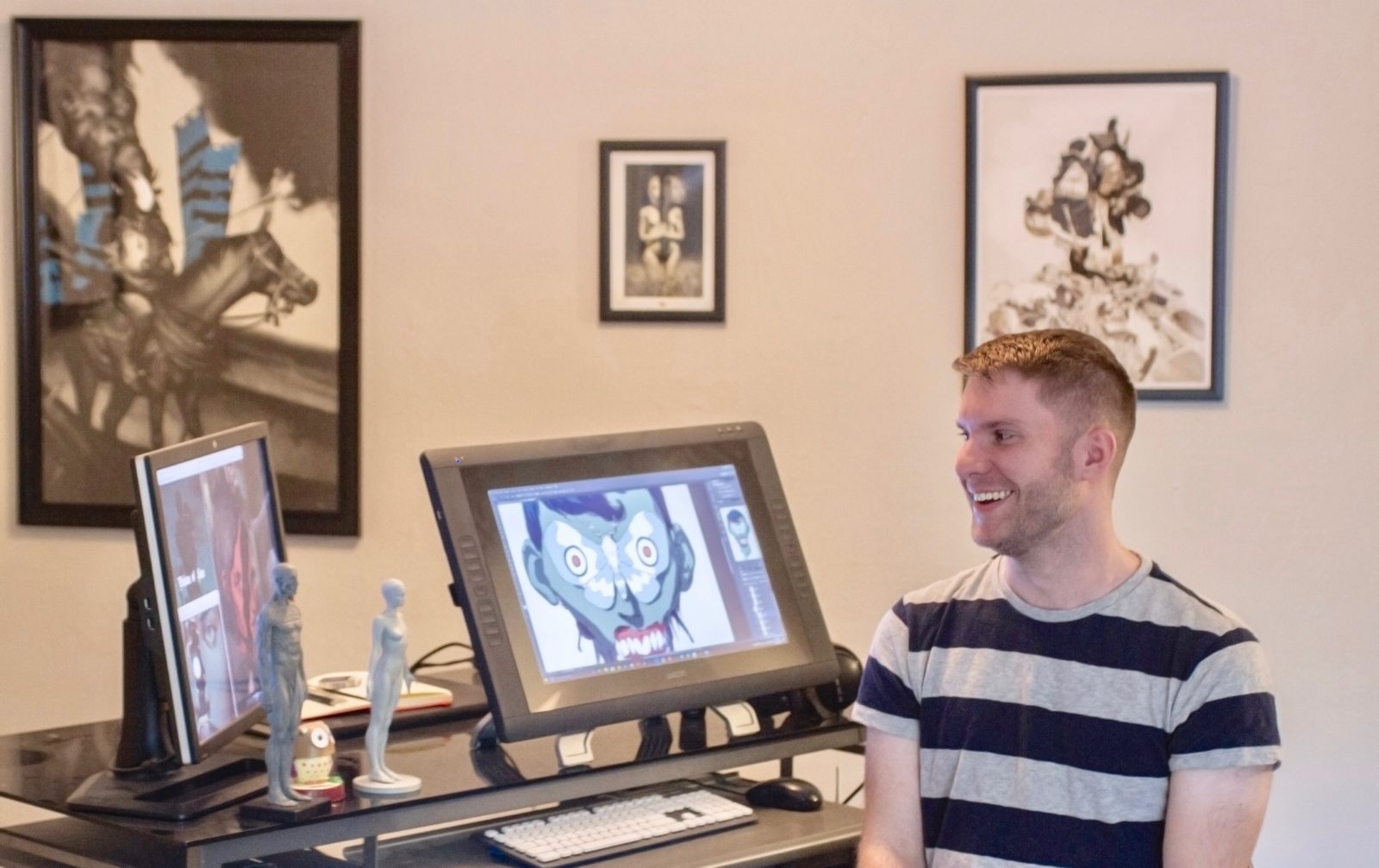 Visions Of Love II Wall Tapestry
by Alan Linnstaedt
$43.99
Eyes Hexed iPhone Case
by Alan Linnstaedt
$35.99
Devil's Daughter Canvas Print
by Alan Linnstaedt
$85.99
Soul Art Print
by Alan Linnstaedt
$17.99
Ghost I Framed Print
by Alan Linnstaedt
$37.99
Mended II Canvas Print
by Alan Linnstaedt
$85.99
Visions Of Love III Wall Tapestry
by Alan Linnstaedt
$43.99
Mended I Art Print
by Alan Linnstaedt
$17.99