In case you wondering, print's not dead. Not even close. The rise in digital has only made those hustle, hustle harder, which only means the cream rises.
As the stakes grow higher, we're seeing a new era of print: with bolder editorials, fresher design and more meaningful communities behind them. Amadeus Magazine is very much a part of this movement, a burgeoning arts and culture publication with it's roots planted firmly in Los Angeles. Editors Alex Khatchadourian and Samantha Grad of Amadeus are on the front lines of the print resurgence, so we wanted to learn a little bit about what it takes to keep a print and digital magazine afloat in 2017.
How did Amadeus magazine start?
Alex: Amadeus started while I was attending Emerson's Publishing & Writing graduate program in Boston. I went there with a few goals in mind, like expanding my writing portfolio and learning the business side of publishing, but most importantly to use the resources of the program to actualize my desire to start my own magazine. I was given an assignment to design a 36-page booklet about whatever subject I wanted, and realized it was the perfect opportunity to bring my ideas to fruition. I went back home to Los Angeles for a couple of weeks during the holidays and cranked out eight studio visits and interviews with a range of LA-based artists. I returned to Boston, designed the issue, and Amadeus was born. The first issue was a humble 36-page, saddle-stitched zine, printed in full-color on gorgeous, thick glossy paper. I only printed a hundred and they sold out within a couple months.
Even though the magazine started  as a school project, it's always been a project based on community and collaboration, and a project with friends—an excuse to show off all my talented artist and writer friends that deserve more recognition. Three and half years later it still feels like a project with friends, and continues to propagate a thriving community and culture around a range of talented and creative homies.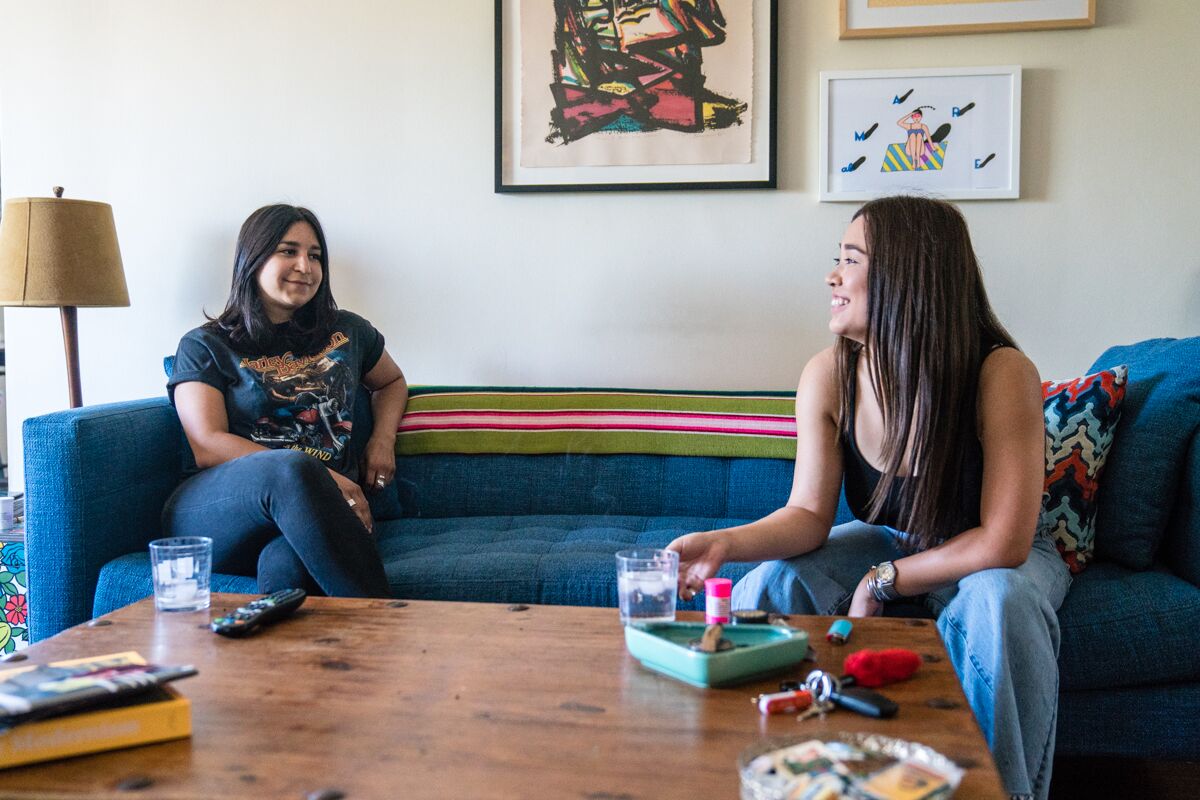 Why did you decide to get into print and what is it like to run a print magazine in 2017?
Alex: Besides being obsessed with print (if you come to my house there are stacks and stacks of everything from magazines and books, to old notebooks and saved scraps of paper) I really created Amadeus out of necessity. With everything continuing to go digital, journalism, design, photography, the ways we communicate with each other, people are looking for something tangible, something lasting. Magazines and print media in general stand to fill that void. A lot of things online, particularly online journalism, can end up having little to no substance. Articles and words can be so easily posted to a website and edited that I feel like there is this loss of journalistic integrity. It's like, 'Hurry, throw up this article, with all these 'trending' words, so that our website can get a bunch of clicks and our ad dollars will go up.' Forget the fact that there are several misspellings, they can always click 'edit post' and fix it real quick. With print, once the ink is on the paper, there is no changing it. It calls for the writer and designer to be more observant, particular, and take pride in their words and page designs.
Running a print magazine in 2017 is unbelievably rewarding. Each issue we publish is like a big middle finger to all the people that have and continue to come up to us and say, "You run a magazine? I thought print was dead." Print is alive and well, at least in the art world, and the last ten issues of Amadeus are proof of that.
Amadeus also has a digital component to the magazine where you host interviews, news and videos, is it difficult to balance both? How do print and digital coexist in your minds?
Sam: Print has a level of permanence that can't be matched; it's quality you can feel. The digital landscape is constantly evolving and I think if we want to establish brand legitimacy and build brand recognition, print has to remain our primary focus. It's becoming almost impossible to access information online without any distractions. We want our readers to pick up one of our magazines and have a completely immersive experience with it. Digital just can't compete with that. The Internet delivers information instantaneously to people's desktops, browsers, and mobile devices, even if they aren't looking or asking for it. We want our readers to discover our magazine on their own terms, not because some SEO algorithm sent them there. We remain acutely in tune of digital trends and take advantage of every opportunity we can to maximize our visibility and our artists, but I find the "hunt" far more interesting.
Alex: Yeah, although the print magazine is our focus, we'd have to be completely oblivious not to recognize publishing's ever-changing landscape, and the benefits of incorporating different forms of digital media. Those of us that continue to act as champions for fresh fonts printed on glossy pages have learned to snub our print snobbery and discover ways that allow for print and digital to coexist. We use our digital component to perpetuate Amadeus' distinct voice between issues, and as a way to supplement the content that goes into print with video, short-form editorial, and media that is time sensitive, or "of the moment."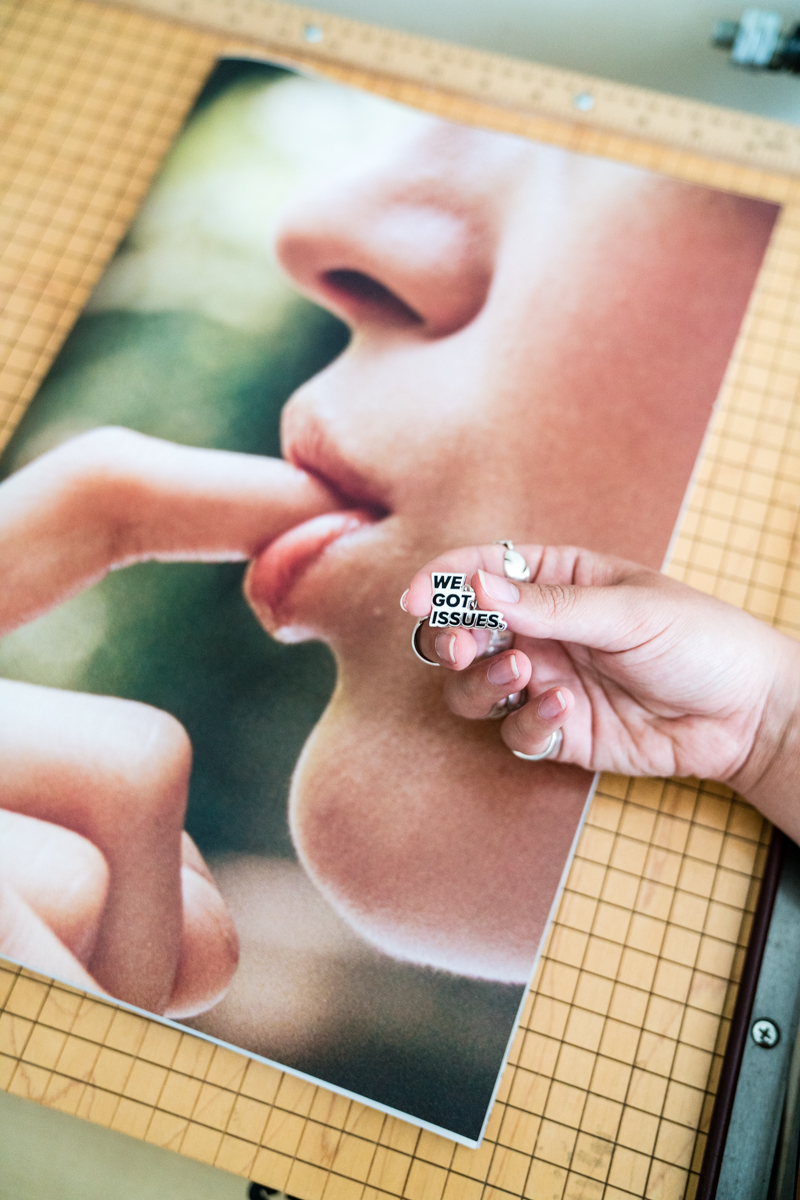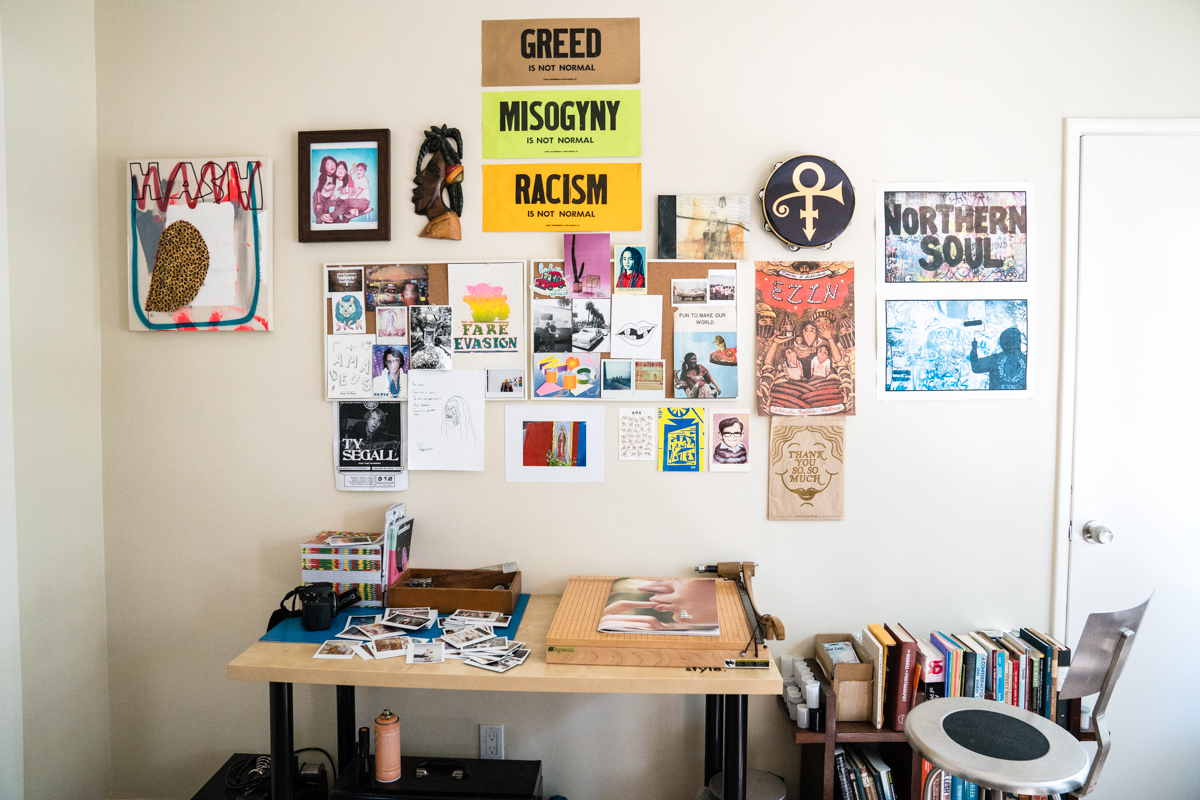 You've featured a few Society6 artists, and Robin Eisenberg illustrated the cover of your latest issue. Can you tell me about the LA art community and how you discover new artists?
Sam: Los Angeles is where it's at. If you're a creative person living and working in Los Angeles, the likelihood is you're doing it your way and doing it with style. Artists here don't follow the rules, they make up their own and that mindset is synonymous with our brand. Some may argue that New York still remains the most influential contemporary art city in the United States but LA's art scene is far more accessible and collaborative. It's a city that recognizes all kinds of different subcultures and invites both educated and self-taught artists an invitation to share their work, without judgment or any of that elitist bullshit. I'm sure there are plenty of people who disagree with my observations, but in my personal experience the art scene here in LA is far more experimental and inclusive. But hey, you're asking an LA native so I'm certainly biased.
We find most of our artists through Instagram or word of mouth. I'd say 80% of the artists we feature are LA-based and 30% of those artists are friends of other artists we've collaborated with in the past. In a way, I look at our magazine as an experiment in community building. It's an excuse to meet talented and like-minded people and share resources with them.
What's your advice for artists on pitching to magazine editors?
Sam: Before pitching an idea to an editor, run it by someone you trust. It never hurts to have a second opinion; Alex is always mine. Make sure your idea is well thought out and most importantly, flexible. Sometimes editors might suggest something you might not like, that's a part of the process. Accept and adapt! Continue refining your craft and use social media to maximize your visibility. Time management is essential, so try not to procrastinate. If you have a deadline, try turning it in a few days early. Editors love that. Oh, and respond to your emails! Don't leave an editor waiting.  
Alex: Yeah, I 100% agree with Sam. Be responsive. There's nothing worse than having to constantly nag an artist for a project, or having someone go radio silent after one or two emails. However we've been blessed with such talented, communicative, and eager contributors and artists thus far, and can't thank all of them enough for their continued devotion and hard work.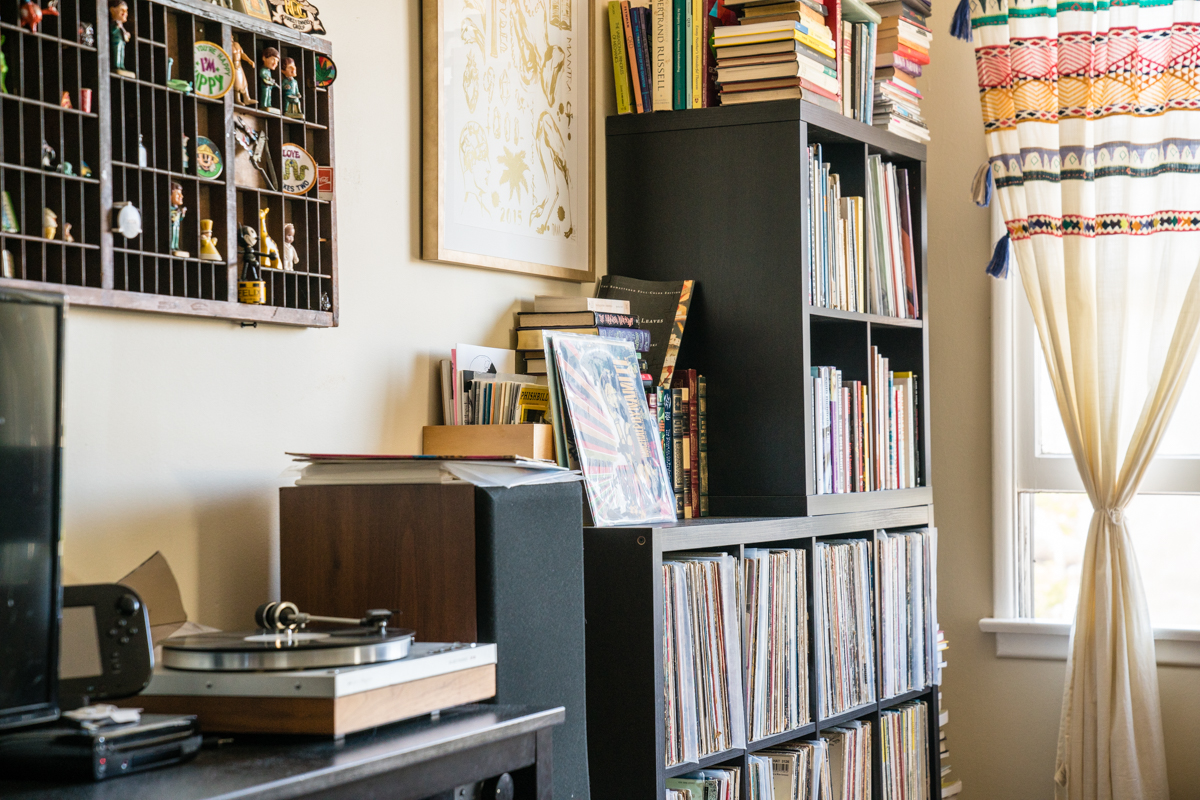 What's been your biggest challenge or learning with running a print magazine?
Alex: I'd say the biggest challenge we've had to overcome is having the financial fluidity to keep up with the thousands of ideas we have, whether it's creating new merchandise, or having the magazine printed on very specific paper. Sam and I are very passionate about holding the magazine to the utmost production standards—that means paper-quality, print-quality, manufacturing quality for our ancillary products; it all has to be on point. It costs money to get the best, but we've learned that a larger investment in production in order to have our product come out exactly the way we want it, completely outweighs having a half-ass product for less money. It's that sort of dedication and attention to detail that will set your work apart from the rest.
Given that Amadeus has a heavy focus on art and artists, how do you approach designing the magazine itself? Do you look at it as it's own work of art?
Alex: I definitely see the magazine as an art piece in itself. Each and every artist that we include within the magazine's pages inspires us, and similar to how no two artists are the same, no two spreads are ever the same. Sure, there are some overall design and aesthetic consistencies throughout each issue, but the artists and their work really dictate how we put each spread together. One spread may be really clean, with lots of white space, in order to show off the photography, but another spread may be totally wild, busy, and colorful. It's the same type of visual diversity that I fell in love with when I first started flipping through zines, and I think it's something that keeps a reader's attention, instead of diverting it.
You both are also writers, how do the two of you balance writing with editing?
Alex: When I first started the magazine, it was nuts because I was writing seventy-five percent of the articles going into the print and an article a day to publish online—these weren't just some 300-word blog posts either, they were full-blown interview features coming out daily. Yet, now that we have such a solid team of contributors I'm able to take on an actual editor's role and focus on helping each writer cultivate ideas and get their piece to the level they want it. Since Sam has joined the magazine and taken lead as our Photo and Managing Editor, I've been able to focus on what I think is such as vital aspect of the magazine—the writing.
Sam: When it comes to copyediting, Alex takes lead. Alex trusts my eye more than anyone so when it comes to selecting what images or photographs go on our Instagram, our online platform, or the magazine itself, she leaves that to me. We know where our strengths and weaknesses lie and do our best to lean on each other to pick up the slack where we need to. At the end of the day, Alex and I do what we do, and we do it together.
What's the future of Amadeus? Anything you'd like to share with us about the upcoming issue?
Alex: Amadeus is a brand. Yes, it started with the print magazine, however the expansive and close-knit network of artists that the print has fostered over the last three years, is so much more than just a magazine. It's a collaborative community, and we're looking for ways to use this embedded community to grow the brand. We also have some rad products to coincide with the release of issue 11 out June 24th, including tote bags designed by Bijou Karman, and a sleek-as-hell ashtray with Consume Cool and a t-shirt with LA Qoolside.
Sam: Similar to what Alex said, I've always looked at the magazine as an ancillary product to Amadeus, the brand. Ideally, I'd love to expand Amadeus into a creative agency and curate art shows and manage talent. But for now, we're just stoked to work on something we're both passionate about and collaborate with all types of incredible people who support our hustle.