To thrift or not to thrift? That is the question. Whether it is nobler to suffer rifling through piles at Goodwill OR be forever just out of reach of recreating that house you keep screenshot-ing on Pinterest.
Thankfully, we think you can (and should!) do both. Let's be real though—there's some things you def don't want to buy secondhand, but knowing what you should look for at your neighborhood flea market can definitely up your decor game. Here Sarah Perez, maker of incredibly artful wall hangings and mobiles, stepped in to save us from our thrifting troubles with some tips on what to thrift and what to buy new. Oh, and if you're on the lookout for some incredible handmade art to really make your space unique, check out her studio Electric Sun Creatives.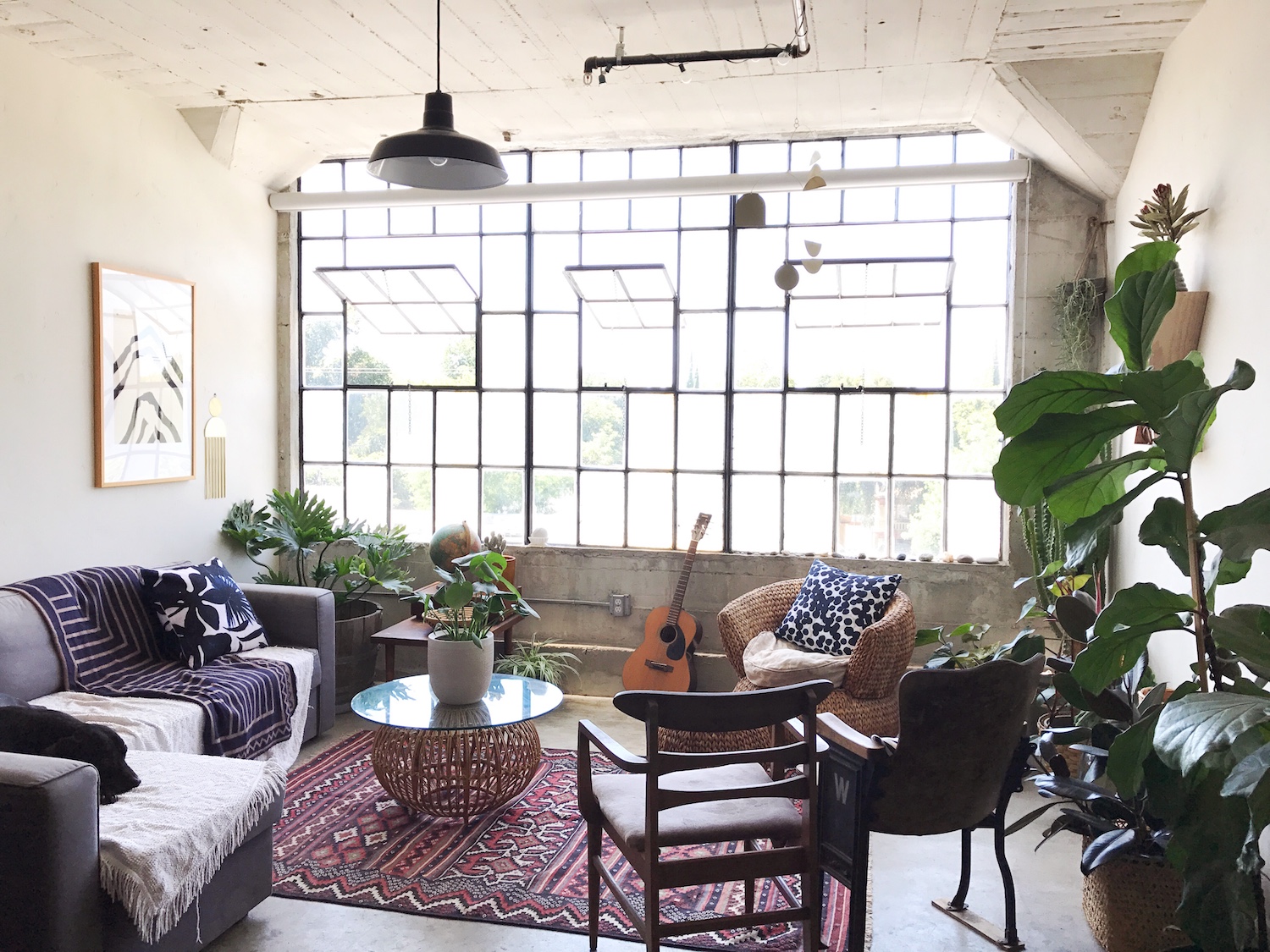 You Should Definitely Thrift…
1. Pottery and Vases: I look for fun shapes and handmade gems from long forgotten high school ceramics classes.
2. Chairs and Side Tables: great lines and character, always mandatory.
3. Baskets: I have my eye out for all sizes and shapes. They're the perfect nesting place for all the little things one accumulates and great for sticking your potted plants in! It adds an extra texture to the typical glazed or terra-cotta pot.
4. Knick-knacks: I'm always on the lookout for natural textured pieces like wooden bowls, spoons, and jewelry boxes; woven placemats and wall decor; special items that you wouldn't find in a big box store.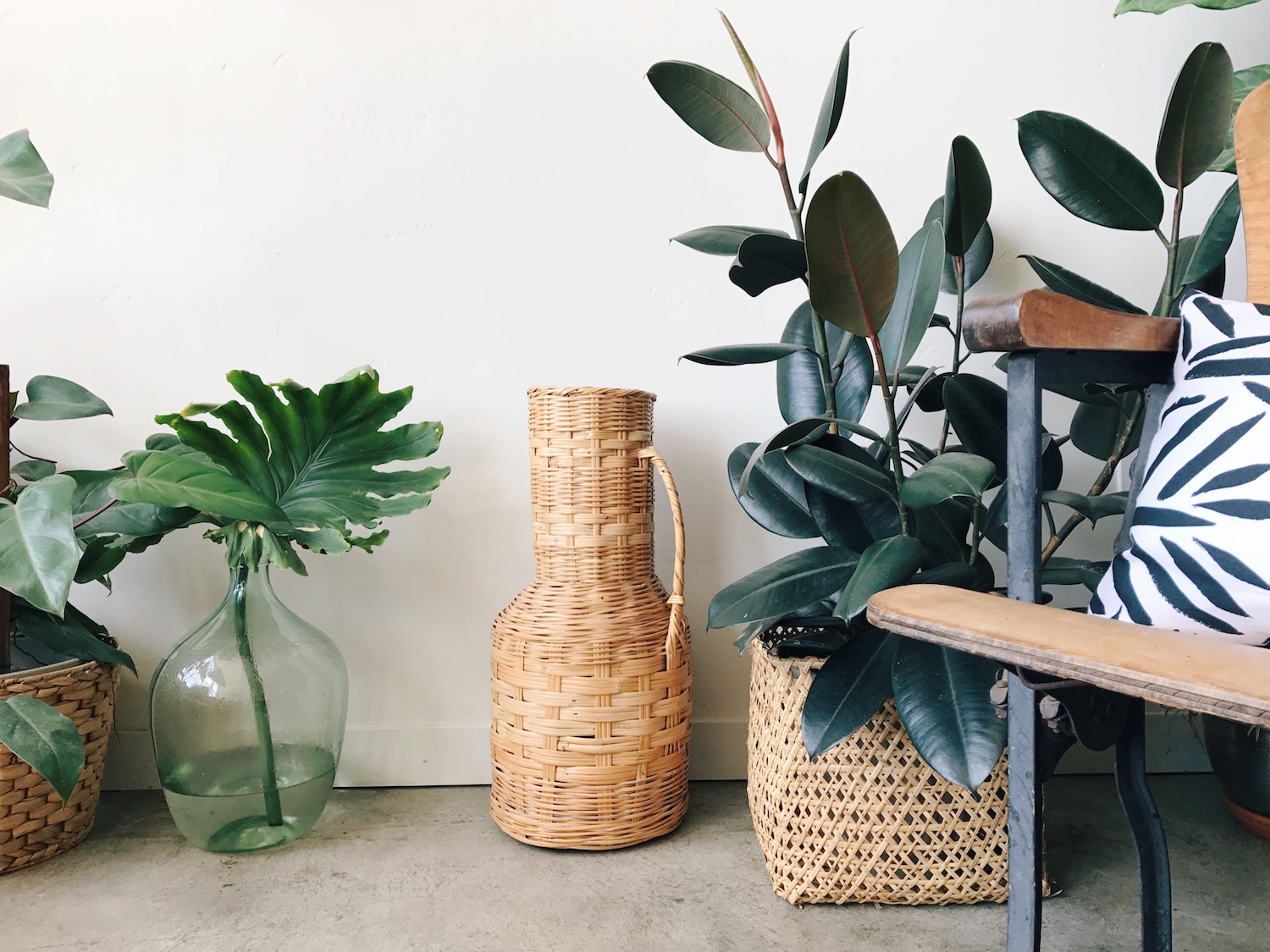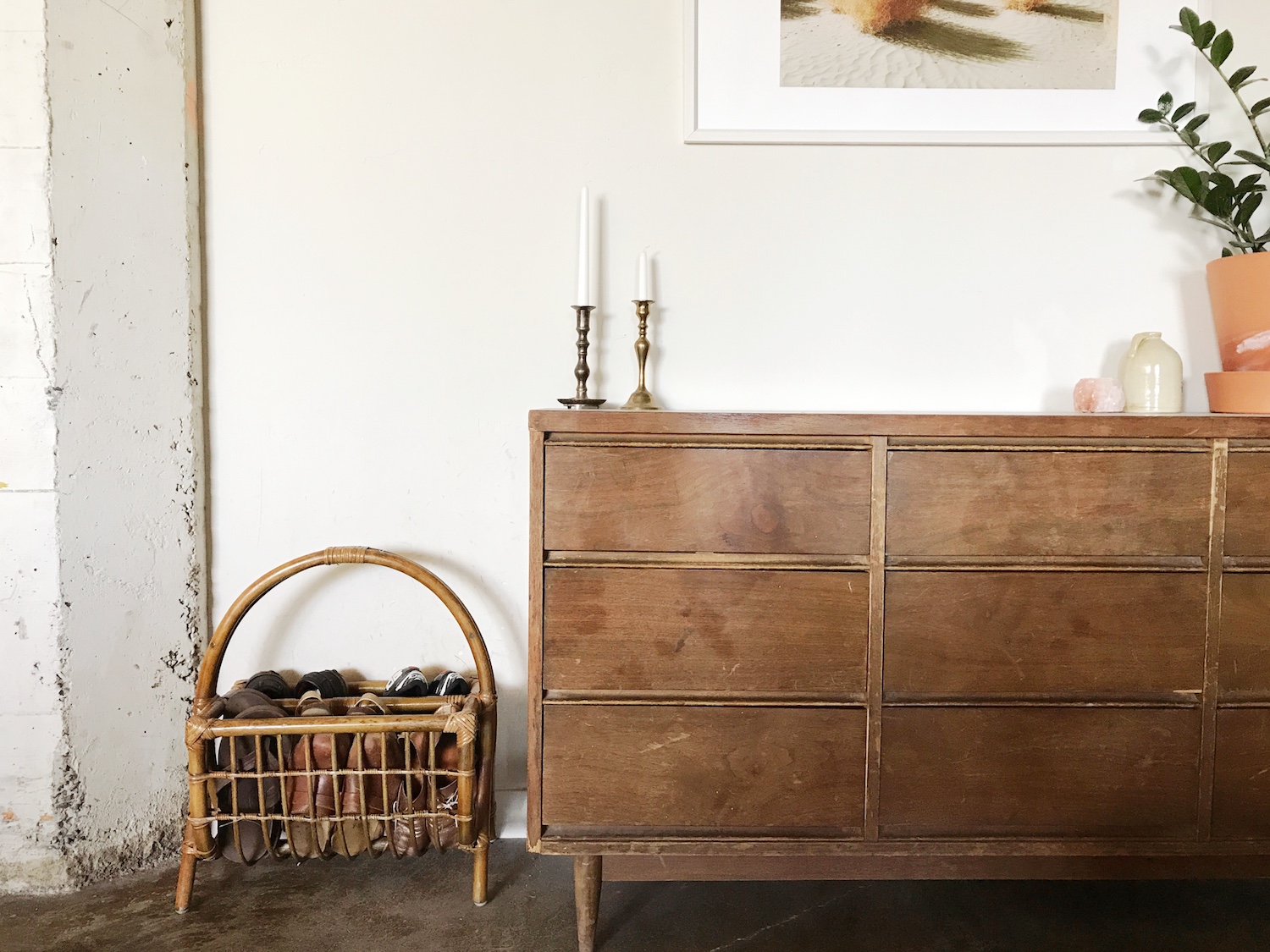 You Probably Shouldn't Thrift…
1. Duvets and Duvet Covers: I'm fairly new to the duvet world, as of the last few years, but I've absolutely been converted because I love a fresh mix-up that a new duvet cover brings to a room. We own multiple and love the ability to switch up the look and mood of the room in a snap.
2. Throw Pillows: This is another thing that brings a fresh mix-up to a room. New throw pillows with removable covers mean that you always know you can throw them in the wash, whereas with vintage ones, you might be stuck with stains from 1971.
3. Prints: I've gone months and months looking for amazing framed art to fit a particular spot in our home. I've found a few gems along the way, but there's something about choosing the exact piece that you need, in the exact size that you need, with the perfect frame for your space. I tend to think that I will grab the print and find a cheap option for framing later, but getting a piece that's framed from the get-go is the ultimate score.
4. Other Art and Wall Decor:  there's something wonderful about supporting handmade artists and makers, in purchasing special pieces that will be in your home for years to come.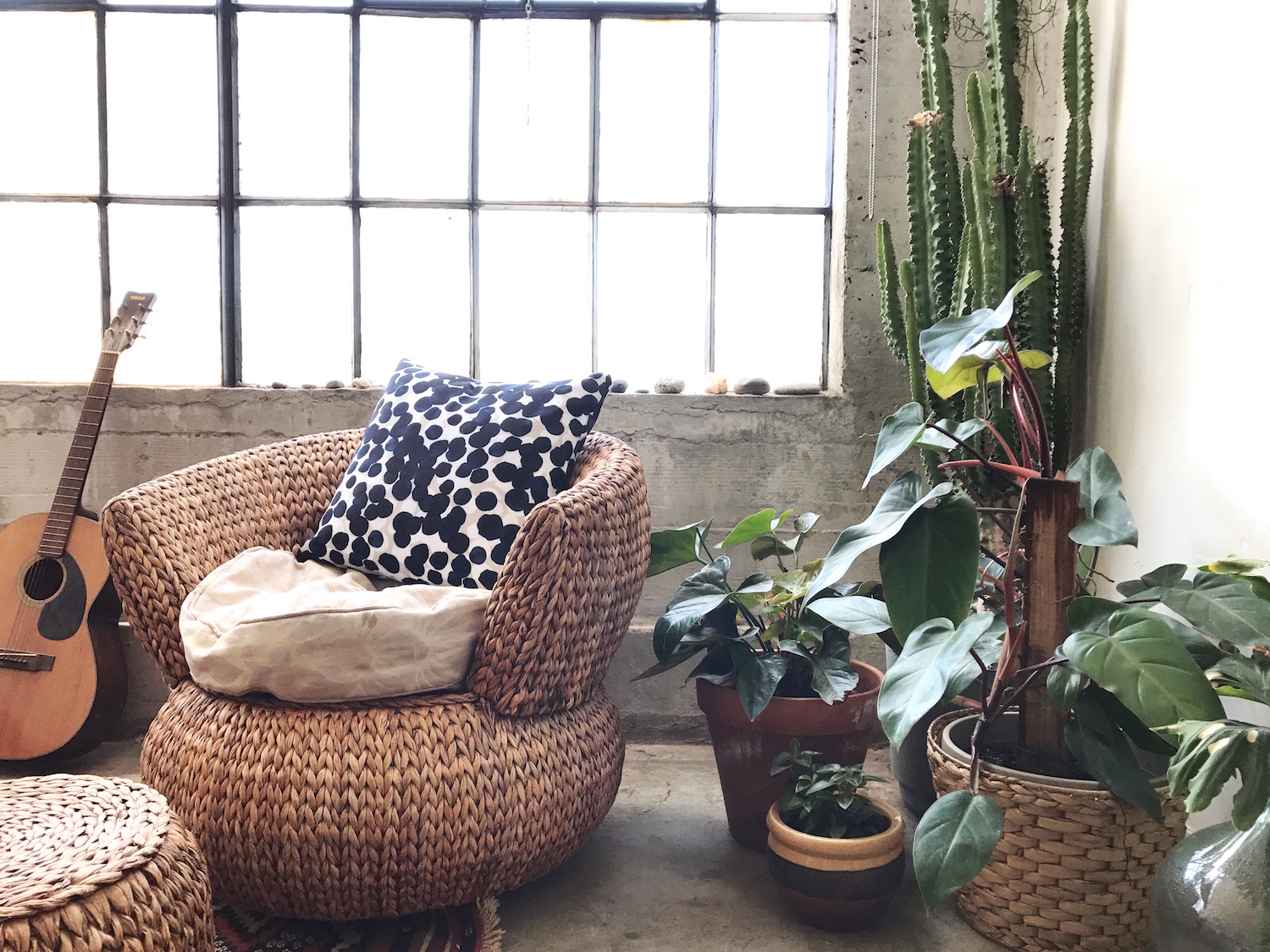 Bonus Thrifting Tips:
– Find the friends and family members that thrift often and share your wishlist with them. My mother-in-law is the queen of all thrifters. If we need a certain thing, we'll let her know. More often than not fellow thrifters are thrilled to have more to look for than just what they need. It's all about the thrill of the find for them, regardless of whether they're taking it home or not.
– Keep an eye out on craigslist. I typically will scour the free items area first and then go on to search for particular things I have my heart set on. You never know what gems you'll stumble on – and you can't beat free.
– Goodwill has their "bins" locations where all the items are thrown into exactly that. There's a lot of digging involved but it is significantly cheaper, as it's all based on weight.
Leaves Rectangular Pillow
Adventure Awaits Art Print
by Hipster's Wonderland
$29.00
Scandinavian Throw Pillow
Beast Coast Framed Print
by Matthew Korbel-Bowers
$131.00
Tropical Leaves Throw Pillow
Inky Indigo Dots Throw Pillow