Does your living space need a decorative boost? Hanging new curtains quickly transforms the mood of any room, and going floral adds a vibrant, natural (and v trendy) touch.
So don't just stop and smell the roses, hang them on your walls! Scroll on to discover ten floral curtains we are absolutely loving right now and, trust us, these are not your grandma's window curtains.
1. Night Garden Window Curtains
Moody and luxe, these curtains will turn any space into a whimsical secret garden. Also, if you zoom in, you'll notice beautiful little butterflies hiding out amongst the petals.
2. Sunflower Power Window Curtains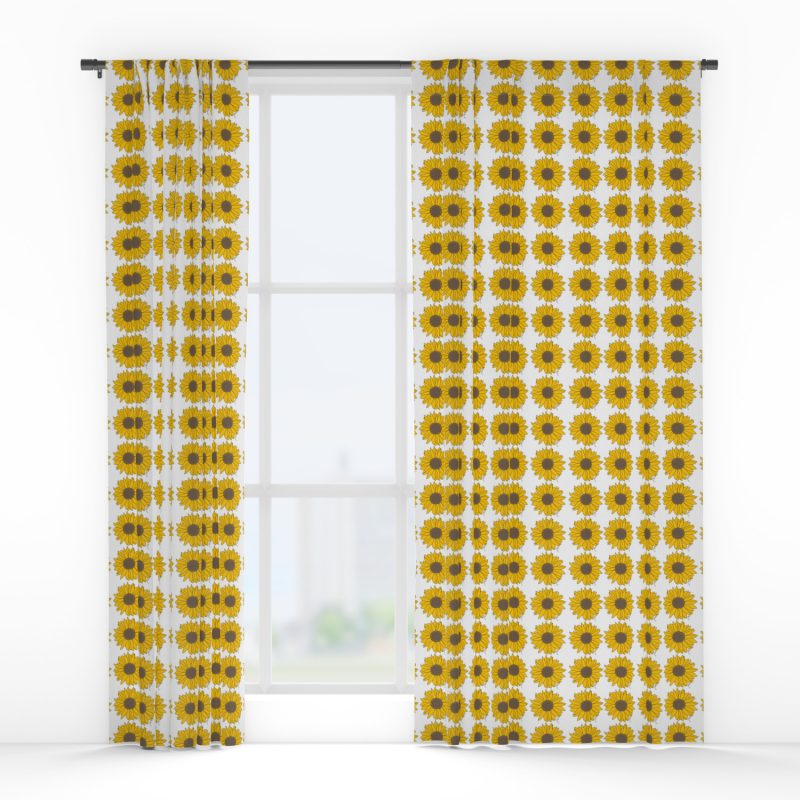 Looking to brighten up your world? Stop killing your plants in an apartment that doesn't get enough light and consider investing in these modern sunflower curtains to bring in some stylish sunshine.
3. Blue Watercolor Poppies Window Curtains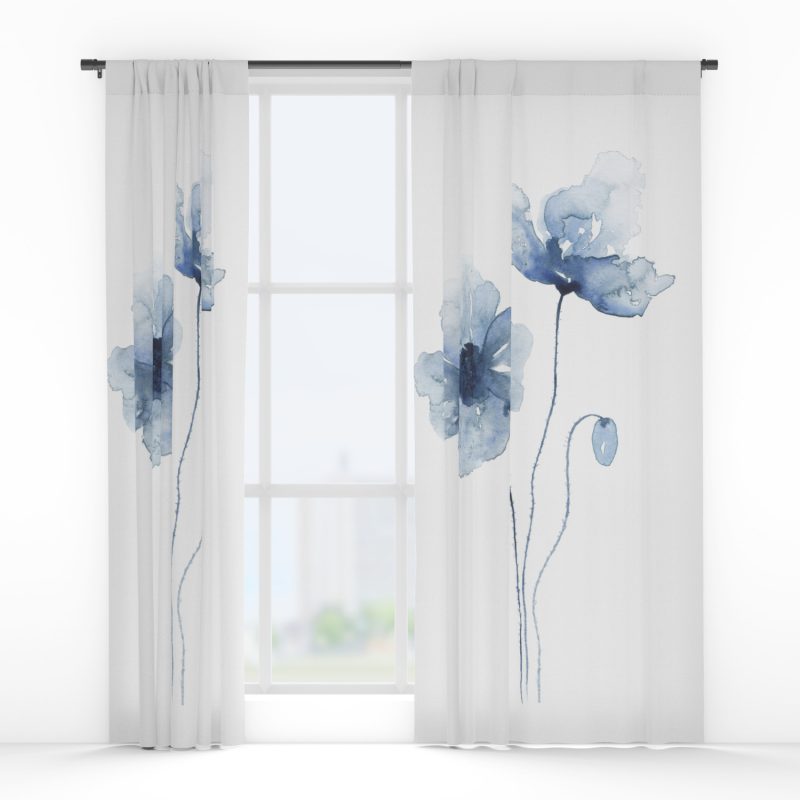 Barely there watercolor poppies practically seem to float off these white curtains. Utilize them in any room where you want to add an ethereal, dreamy touch.
4. Summer Lemon Floral Window Curtains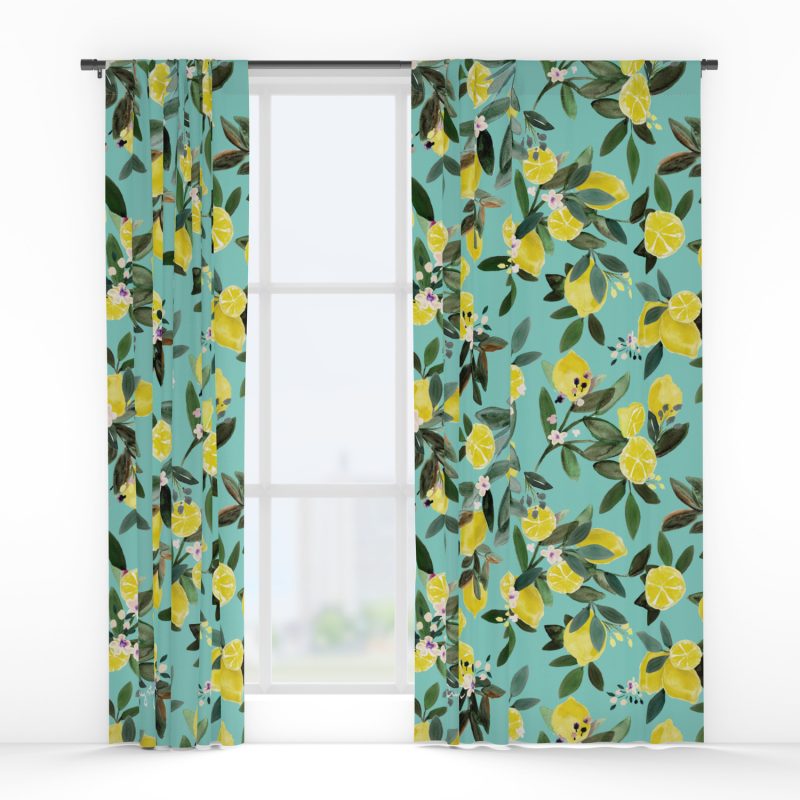 There's nothing sour about these punchy and bright lemon tree floral curtains. We're obsessed with how the lemons almost look like flowers themselves amidst the the slightly teal sky blue backdrop.
5. Floral 02 Window Curtains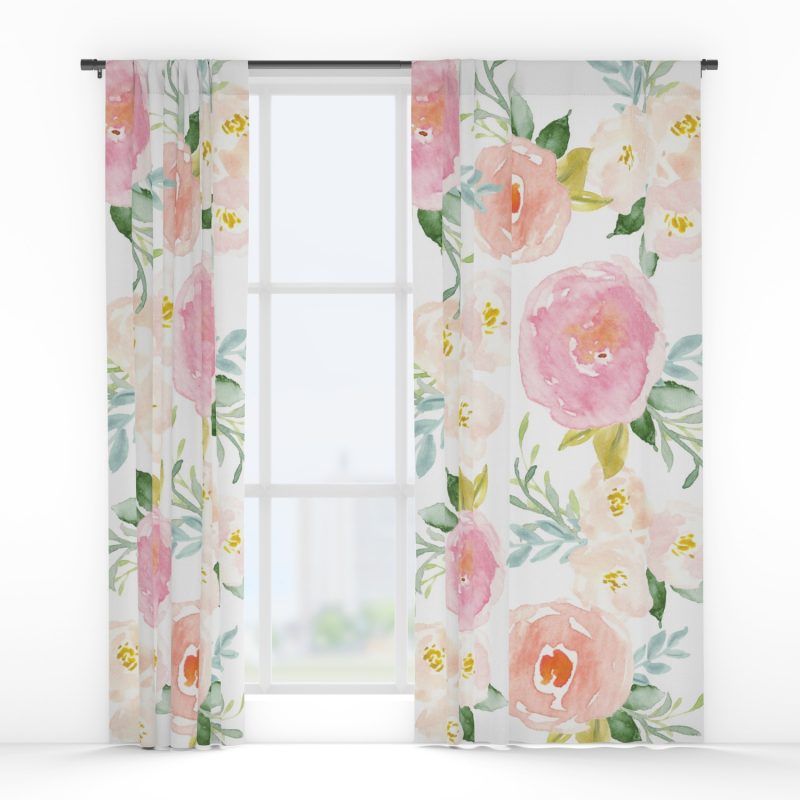 This pair of curtains is sweeter than a bouquet, and has a watercolor-soft finish. Thanks to the backdrop of more neutral pastels, these curtains will work easily in practically any space.
6. Sierra Floral Window Curtains
Airy florals dance against a crisp white background in this stunning set of curtains. While these would pair beautifully against any neutral-toned walls, we love how the flowers pop when these curtains are set against equally bright white walls.
7. Bloomed Flower Window Curtains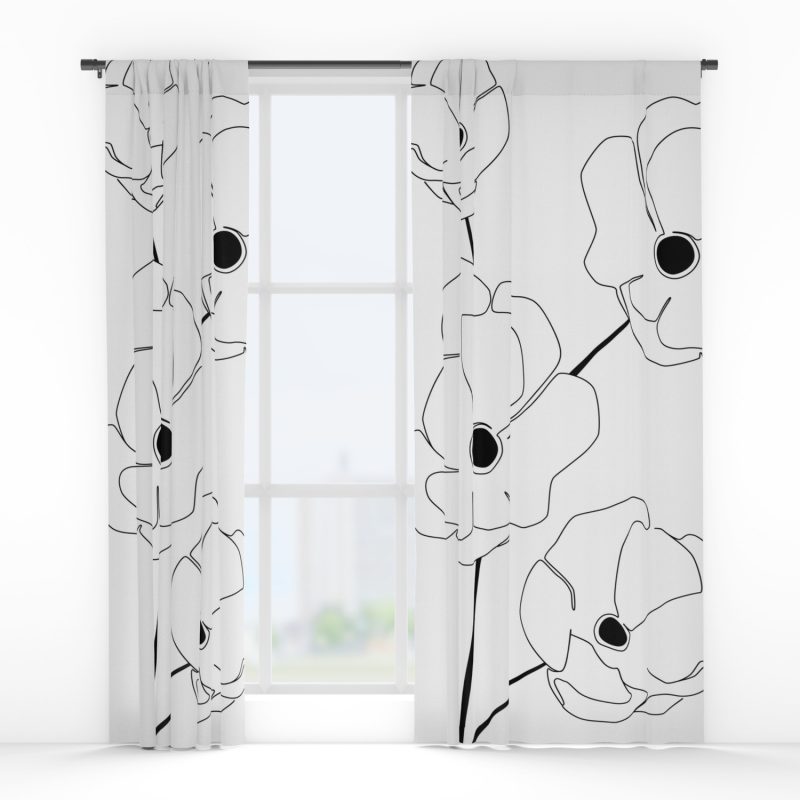 Minimalism lovers, you get a shout out on this list, too. Featuring a classic black and white color combo, simply sketched poppies add extra interest to otherwise plain white curtains.
8. Happy Garden Window Curtains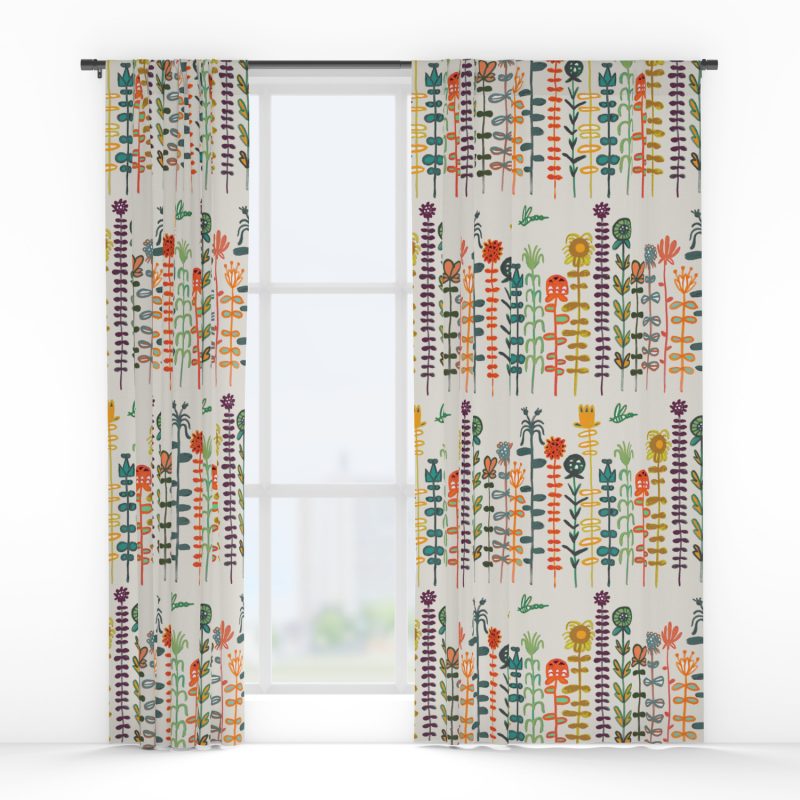 Hello, boho vibes! This quirky take on the floral trend is sure to bring earthy eclecticism to any room.
9. Vintage Floral Roses + Black and White Stripes Window Curtains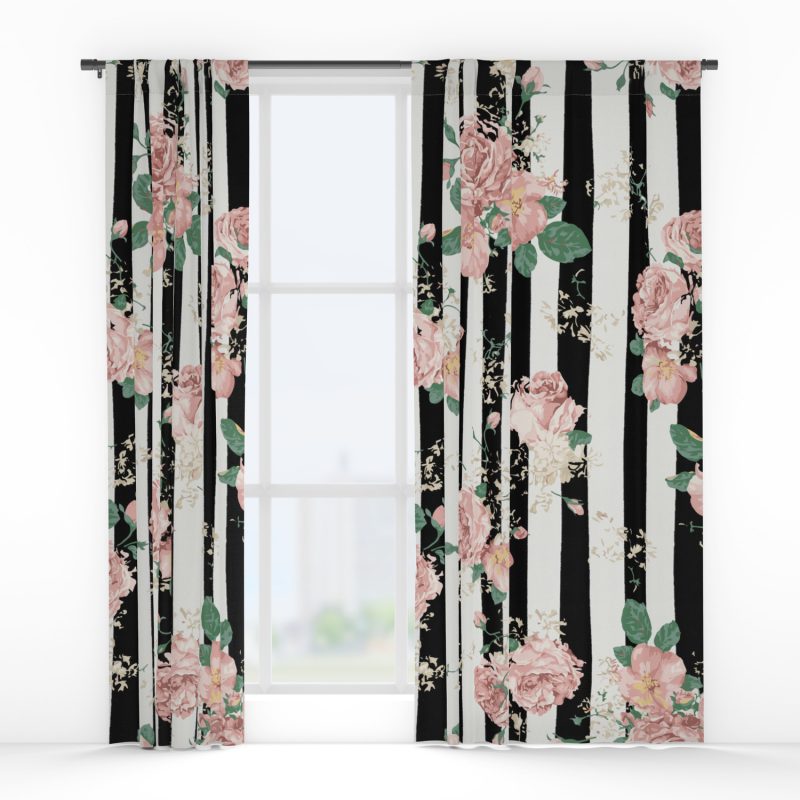 Want your curtains to be the center of attention? Go bold with luxe roses over an eye-catching black and white backdrop.
10. Hand Drawn Floral Window Curtains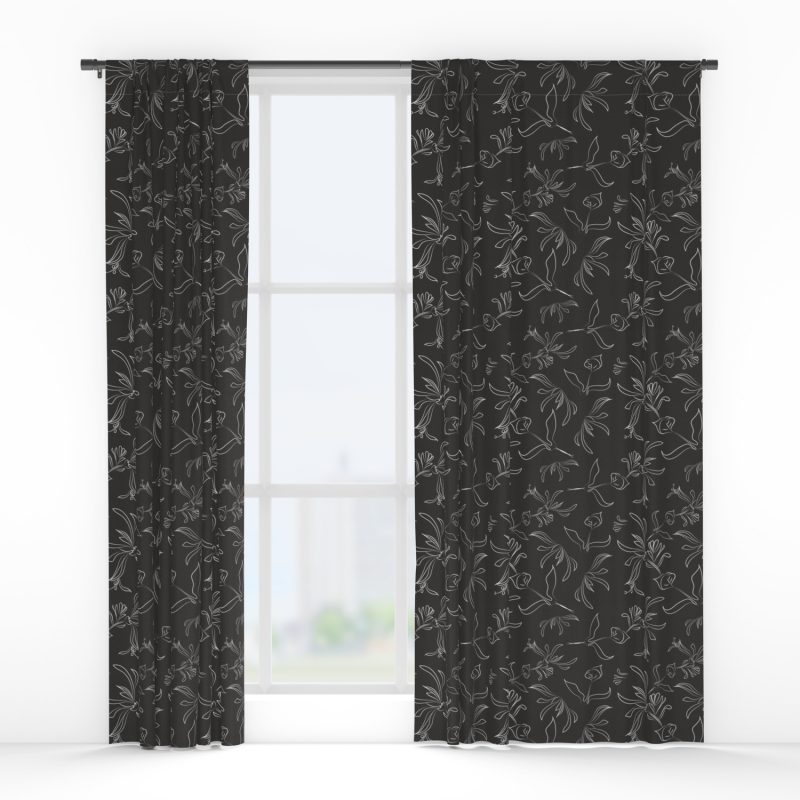 Simple and refreshing, this curtain set walks the line between minimal and whimsy with softly sketched florals.
Written by Lindsey Rose Black
Night Garden Window Curtains
Sunflower Power Window Curtains
Blue Watercolor Poppies Window Curtains
by Chipi Art Studio
$119.99
Summer Lemon Floral Window Curtains
by Crystal W Design
$119.99
Floral 02 Window Curtains
Sierra Floral Window Curtains
by Crystal W Design
$119.99
Bloomed Flower Window Curtains
by Explicit Design
$119.99
Happy garden Window Curtains
VINTAGE FLORAL ROSES BLACK AND WHITE STRIPES Window Curtains
Hand Drawn Floral Window Curtains
by No Accounting For Taste
$119.99
Fresh Cut Flowers Window Curtains
by Crystal Manning
$119.99
70's Red Floral Window Curtains