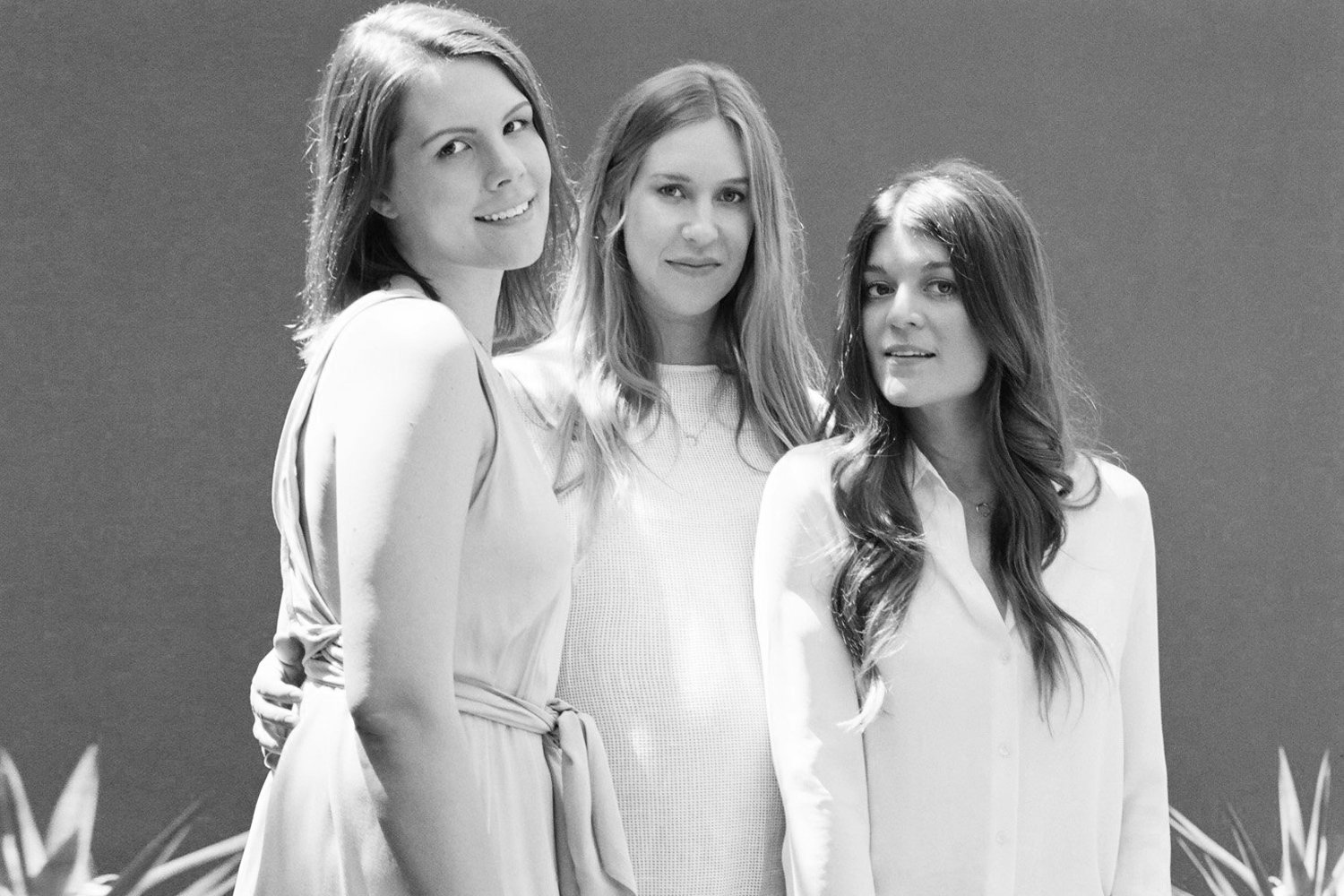 We're big fans of Sexy Beast and the work that they do for women's reproductive health. So much so that we asked them to join forces with us for Girls Art Now! our first-ever women artist leadership summit back in June (#takemeback). So when we heard about their plans for the upcoming Sexy Beast Gala and art auction we were all ears, because if it's a Sexy Beast party, you know it's going to be good.
We caught up with the Sexy Beast team to find out more about the gala, from the art auction to the truly stacked lineup of musical guests, and where we could buy tickets immediately. Read on, and get your tickets here.
How did you all get involved with Sexy Beast? What do your roles entail?
Tera Uhlinger: Sexy Beast was originally created by the women of Night Gallery – an important young gallery in Los Angeles – as a biennial art auction Gala benefiting Planned Parenthood Los Angeles. In 2016, they passed the torch to the three of us and we decided to expand the scope beyond fine art exclusively, and into the creative community at large, as well as adding product collaborations and community events to our fundraising model (like Girls Art Now!). My background is in experiential marketing, large scale events, and strategy, so I work on sponsorships and leading production, among other things. Essentially I'm the one that's going to figure out how to build a fabulous stage for 750 people in a parking lot!
Sonny Ruscha Granade: I'm a private art dealer, and I've been in the LA art community my entire life. I'm heading up the fine art portion of the event – acquiring works for the silent auction and the private sale, as well as hustling individual donors for the event and wrangling our incredible Host Committee.
Kristen Stegemoeller: I'm a writer and creative director, so I lead the majority of the design elements for Sexy Beast, and I handle all our writing. I also do our Instagram account, and dream up cool sponsorship opportunities alongside Tera. There are only 3 of us, so we all have to do a little bit of everything… or a lot of everything, depending on the day!
What drew you to supporting Planned Parenthood specifically?
T: Sexy Beast has been working directly with PPLA on fundraising since Night Gallery began the event in 2014. We each believe so strongly in the work that Planned Parenthood LA does, and we want to support the expert, affordable care they provide to the people in our community however we can. Obviously, the noble work they do is constantly being politicized and distorted, and we want to  present a different, affirmative, positive vision of the wonderful work they do.
The arts and women's health don't immediately connect for me, why do you think this marriage has worked so well for Sexy Beast?
K: We're maybe less focused on the direct connection between women's health and the arts, and more interested in transforming the support of our peers in the arts into action. Creatives are the engine that moves change in our culture – they shape our vision of what's cool or what's relevant through their talent, and their work is in high demand. When they visibly and publicly throw their support and their creativity behind PPLA, people pay attention. All three of us work in the arts in one form or another so the connection felt natural to us, but this kind of work can really be done in any community. Dentists for PPLA, dog groomers for PPLA, lawyers for PPLA – everybody's voice matters when you're trying to transform culture.
Can you tell us more about the Marciano Art Foundation and how they're involved?
S: The Marciano Art Foundation is our presenting sponsor this year, and we're so thrilled to present our Gala in their gorgeous space! The MAF is stunning art space in a beautifully converted former Masonic temple on Wilshire, and it houses works from the extensive contemporary art collection of Maurice and Paul Marciano. If you're in LA and haven't visited yet, you gotta book a free ticket and get over there! They've generously donated their space for this event, and their staff is supporting us in every way you can imagine. We are so grateful for The Marciano!
"Creatives are the engine that moves change in our culture – they shape our vision of what's cool or what's relevant through their talent, and their work is in high demand. When they visibly and publicly throw their support and their creativity behind PPLA, people pay attention."
Tell us about the Gala, what can we expect?
T: It is going to be epic! For starters, we're going to have a silent auction full of gorgeous art, design and experiential lots, as well as onsite artist installations from Jennifer Steinkamp, Tofer Chin, and Dorian Lynde. Awol Erizku (the artist and photographer that gifted the world with those iconic Beyoncé pregnancy photos) is going to be building out a larger-than-life portrait studio… 
S: And then there's the variety show! It's being hosted by Kate Berlant, and we're honoring our queen, Jenny Holzer. There will be musical performances by Moses Sumney and special guest Kelsey Lu, as well as a dance performance from No)One. Art House and an address from the CEO of PPLA, Sue Dunlap… 
K: There's going to be incredible food from the likes of Jon & Vinny's, Botanica and Kismet, cocktails aplenty, a pop-up shop curated by cult boutique LCD with Sexy Beast goodies and other delights from 3.1 Phillip Lim, Hand & Rose is bringing their flower truck… it's going to be a full blown extravaganza.
How is this gala different from previous galas you've hosted? 
T: The scale is much much bigger than the previous Sexy Beast gala, which were primarily focused on an art auction as the central component. We're planning for 750 people, and we really tried to put something in there for every one. This is the first year we've ever included a musical component. Short of sending in the mimes, we're really trying to have as many creative disciplines as possible represented at this event!
The lineup is STACKED! Kate Berlant, Moses Sumney, Kelsey Lu – what's the response been like from the artist community in LA to this event?
K: It has been absolutely incredible! Everybody has been so generous with their time and their talent. It takes a village to pull something this ambitious off, and we're so grateful for all the kind words, promotion, helpful introductions and of course, donations that have been pouring in.
The event includes a silent auction! What can we expect to see here?
S: This is going to be really fun one. We have over 50 artists and designers contributing works, with a couple amazing experiences thrown in the mix. We're going to be announcing all of the participants in the next couple weeks on our Instagram, so be sure to follow us!
What's the goal behind the gala?
T: Wow, there are so many!  Our primary goal is to raise a ton of money for Planned Parenthood LA – we have a super ambitious fundraising goal that I'm scared to say out loud. Our secondary goals are to test out a different kind of fundraising model for PPLA, increase visibility for their amazing work, and have a lot of fun in the process!
Besides raising money, how else can people support women's reproductive health?
K: Everybody can pick up the phone to call their senators not to confirm Brett Kavanaugh to the Supreme Court – his appointment could mean the end of affordable healthcare and the overturning of Roe v. Wade. There are more action items straight from Planned Parenthood's Action Fund here!
Where can people buy tickets?
T: Get your tickets HERE and don't delay – they're moving fast!