We've noticed a lot of very vibey Memphis artwork popping up recently—and no, we're not talking about illustrations of Elvis-town USA.
Memphis is the name of a dynamic 1980's design movement where bold colors, bending lines, kitsch decor took center stage. As we all know, trends come back around and it seems like now is the time for Memphis to shine again. Here, Ruby June takes over a space with shapes and squiggles to show you how you can do the same in your own home.
1. Shameless Shapes
One of the most defining elements of Memphis style is the use of geometric shapes and patterns. They can feel frenetic or calm, but typically not overly complex. Look for pieces that feature circles, triangles and rectangles interacting all together to create the look of confetti just tossed into the air.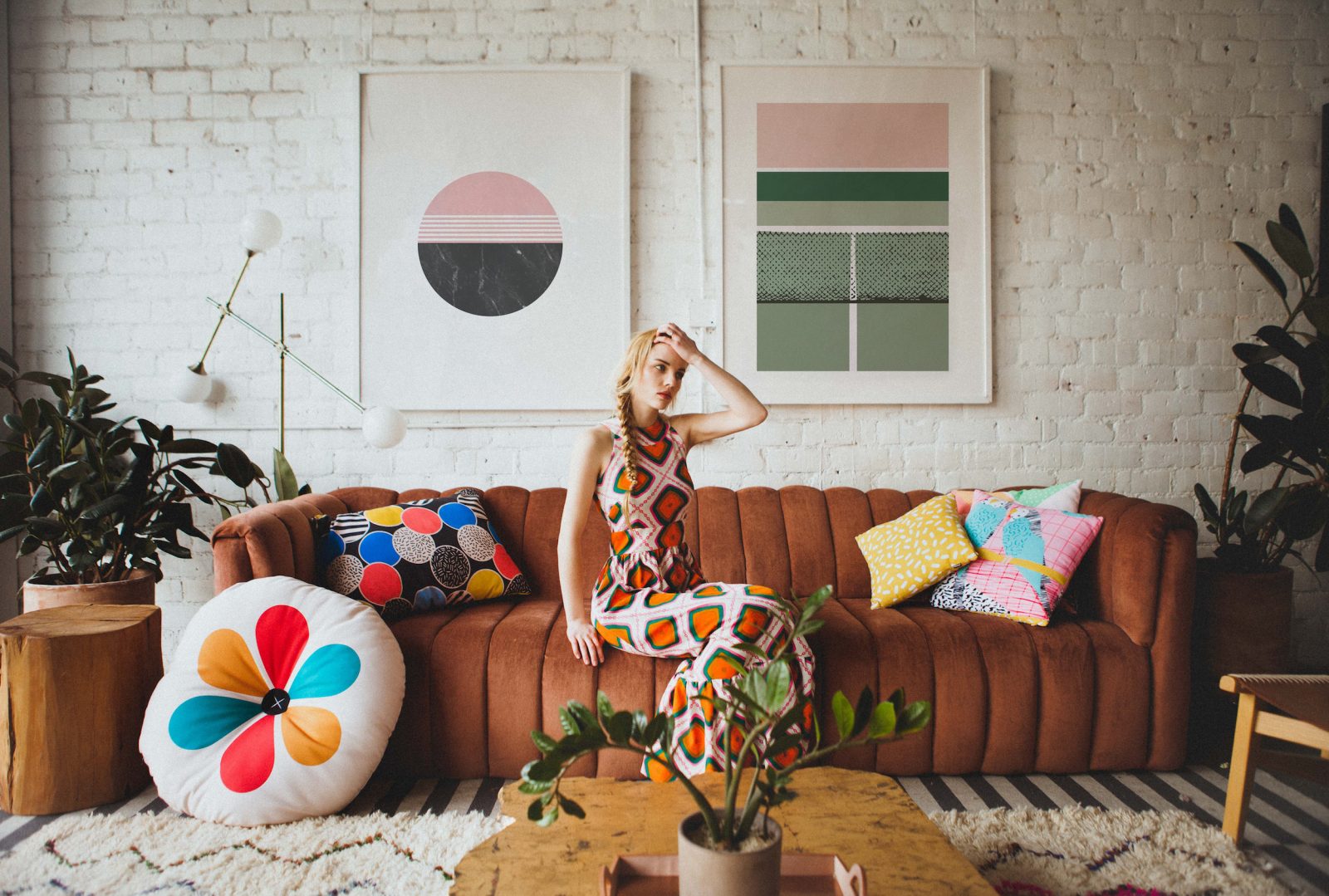 2. Contrasting Color
Another essential component of Memphis style is the use of color. Vibrant colors with strong contrast help to create an abstract, but focused vibe, and the mix of shapes and color is what really makes Memphis pop. Adding pieces with bold colors to your set up can facilitate an energetic feel to your space.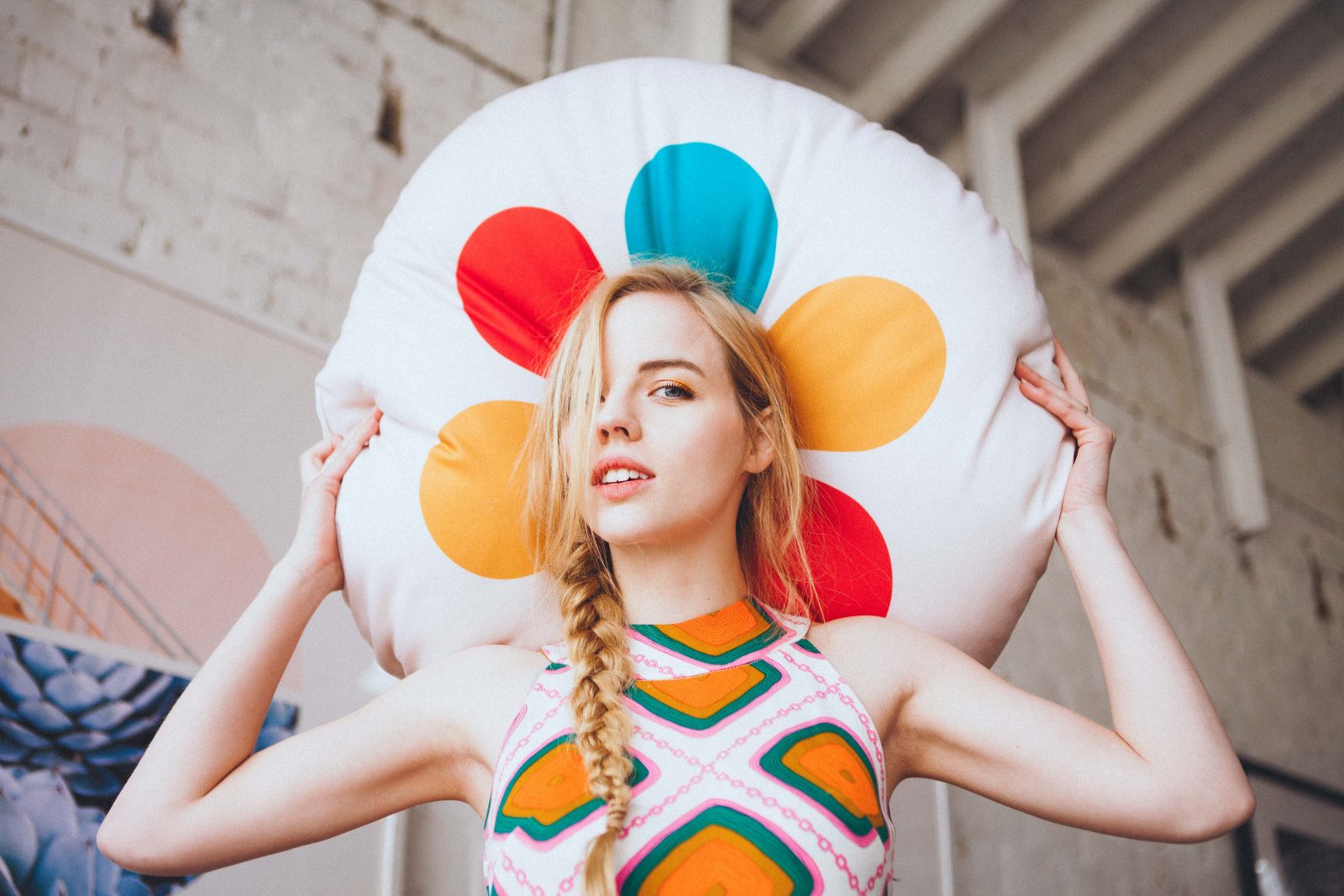 3. Vivacious Vibes
The quality of playfulness is really important to the aesthetic. Squiggly lines and bright colors are guaranteed to make sure your space doesn't take itself too seriously. Look for something that reminds you of childhood and playing in the sandbox!
4. Transcendent Transformation
If you're looking to go FULL Memphis, stay away from what's safe. The whole originating concept of Memphis was to go against modern perceptions of "style." It's its own thing, so don't be afraid to try something exciting and unknown. Take the above guidelines and go wild!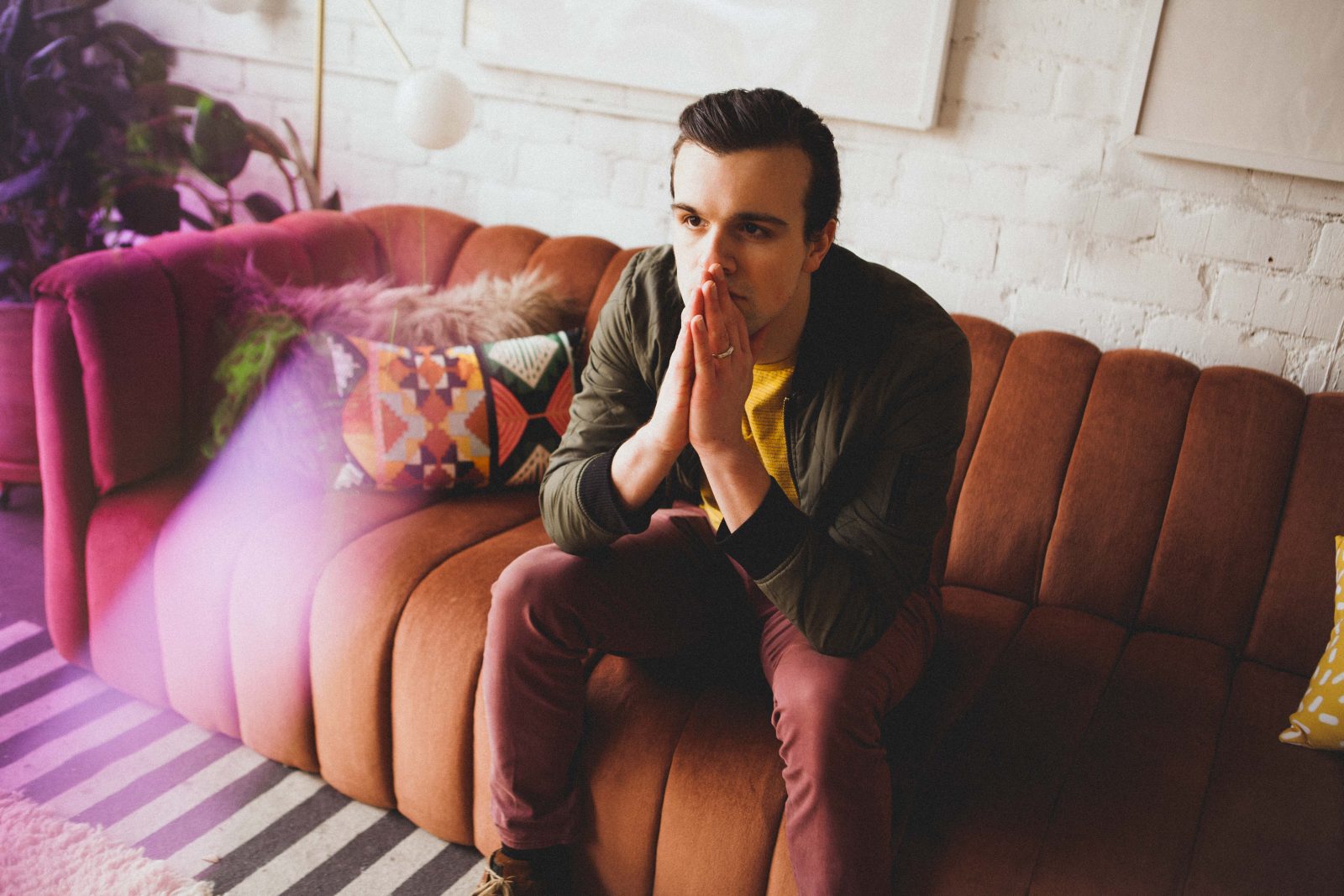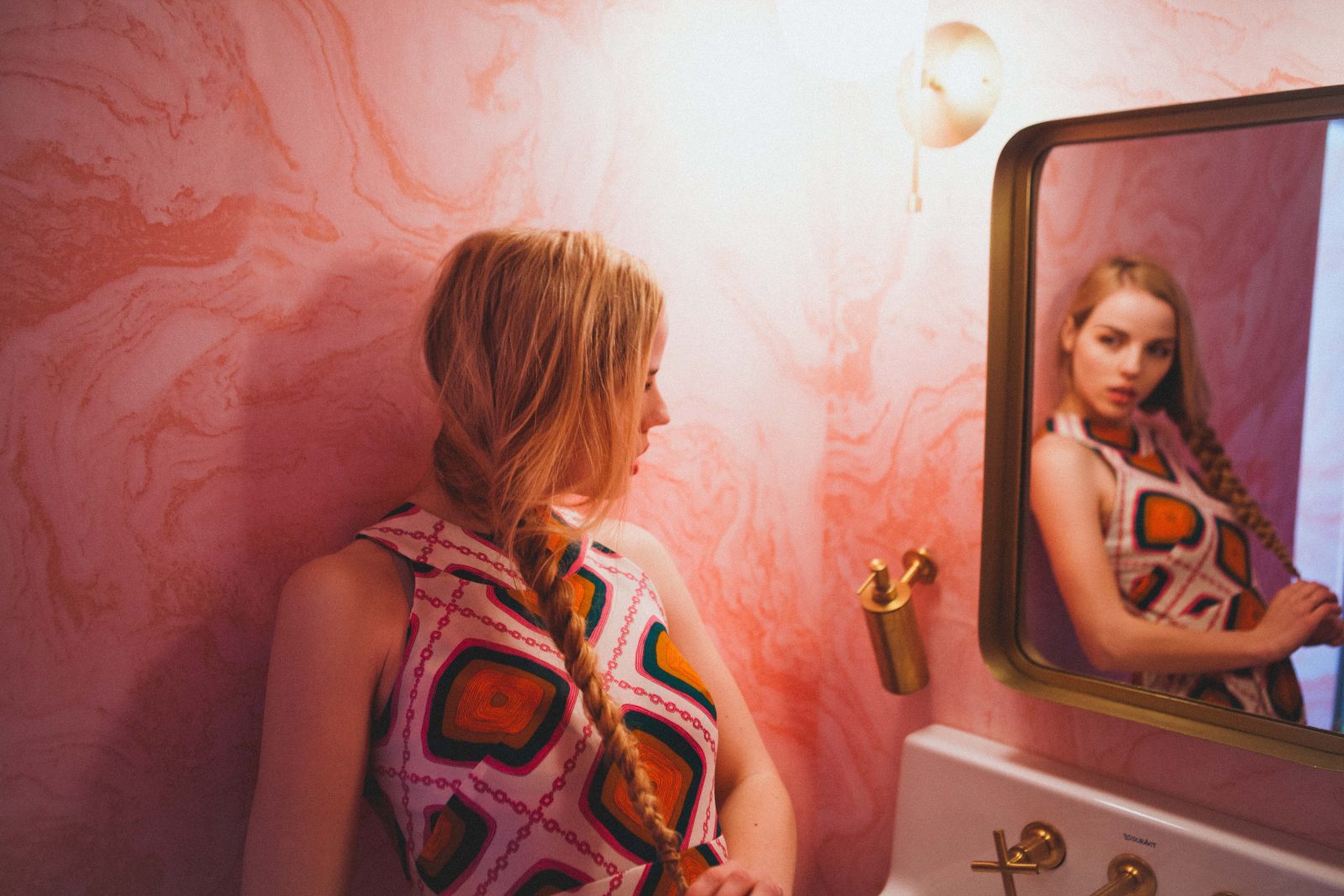 5. Accurate Accents
If you love the concept of Memphis but can't get down with it as a style for your whole space, accenting with a piece that follows the above but with less bold features (i.e. softer colors, less contrast, more basic shapes) can add a slice of Memphis without changing the current vibes you've got going.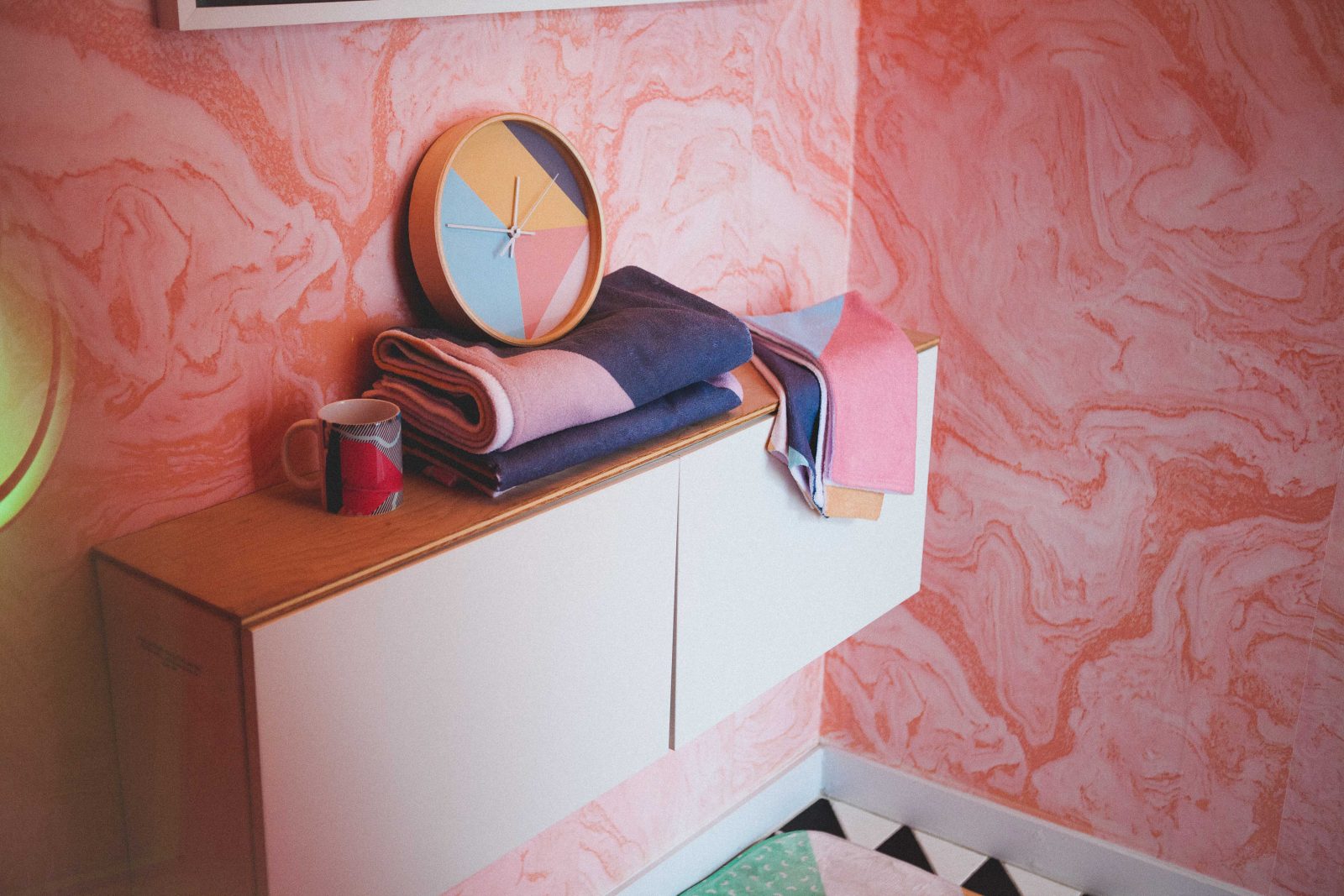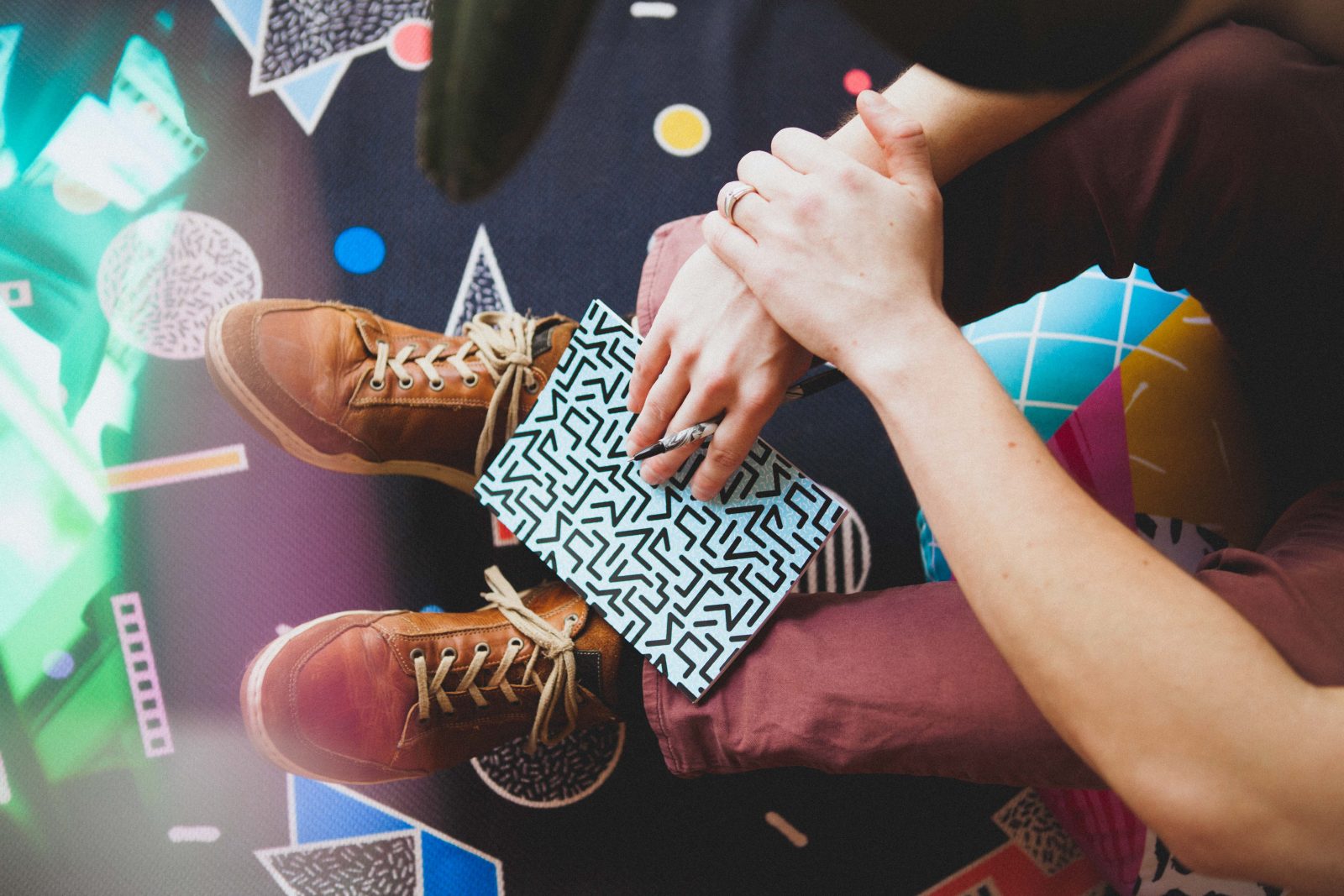 Shop the Memphis Picks Here
Memphis Labyrinth Notebook
159
Geometric Pattern VII Wall Clock
245
Geometric Pattern II Towel
276
Mid Century Flower Floor Pillow
42
by Color and Patterns
$89.99
Memphis Inspired Rectangular Pillow
29
by Season of Victory
$44.99
RETROMETRIA CREAM Stationery Card
10
RETROMETRIA BLACK Metal Travel Mug
17
Dancers Canvas Print
by Leah Reena Goren
$85.99
Memphis Inspired Carry-All Pouch
71
by Season of Victory
$42.99
Somethin' Somethin' Throw Pillow
Minimal Geometric Marble Circle Art Print
Tennis Palette Art Print
by Ollie & Elliott
$15.99