Anna Tillett's works radiate such a playful, surreal energy. Take one look at her sassy portraits and you'll find yourself rooting for inanimate and imagined objects: ice cream cones, donuts, cake, oh and even a unicorn.
Anna has a BFA in Illustration from Memphis College of Art and now spends her days illustrating your sweet tooth's fantasy, amassing an impressive roster of clients, features and gallery shows in the US (she has three this coming November alone!) We love her work so much we featured it in our Art Quarterly No.3.2 and asked her to show us the creative process behind "Chocolate Vanilla Swirl," part of her ILL-Humored series featuring all kinds of sweets who are just sooo over it.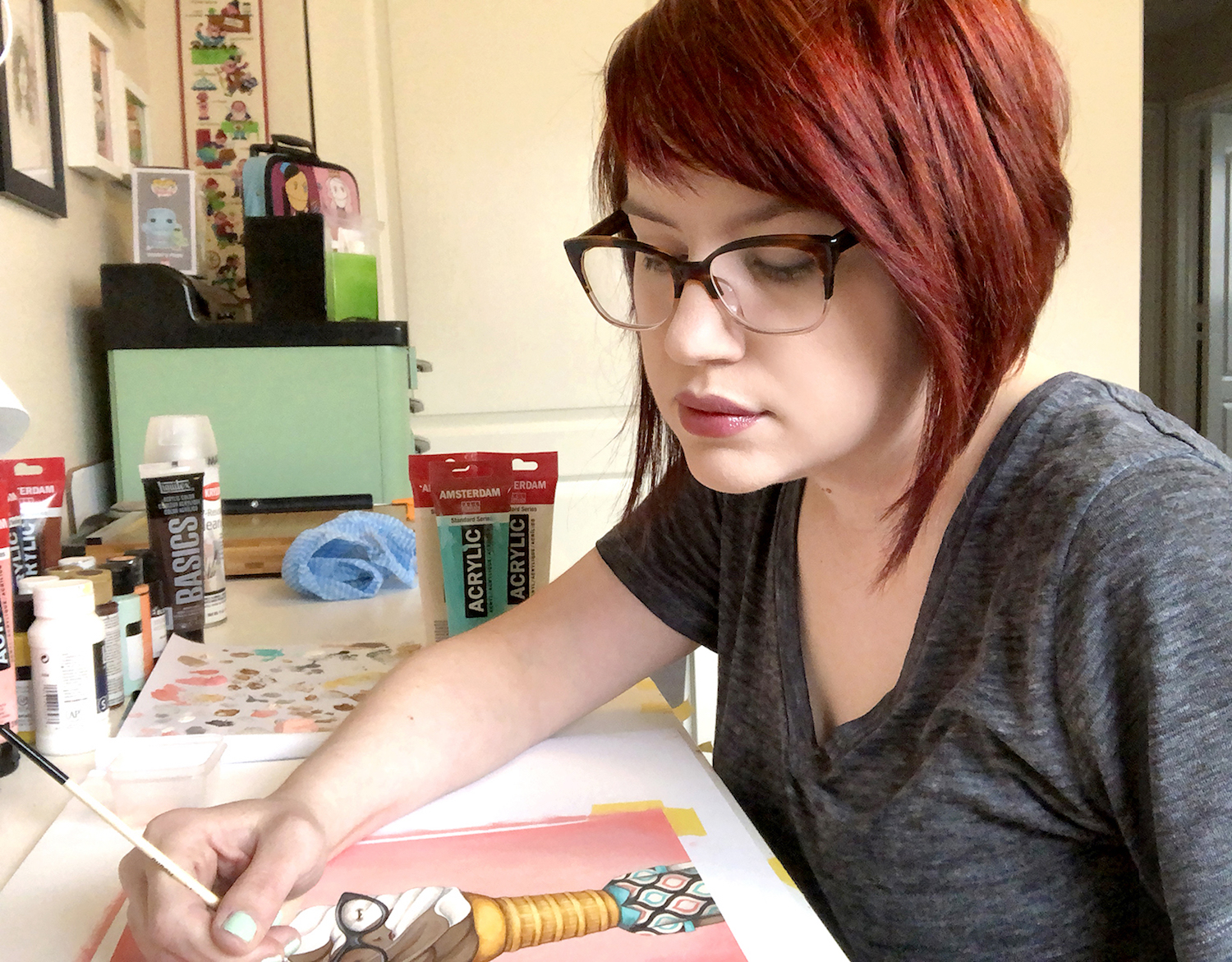 Where are you based, what kind of art do you create and is art your full-time gig? If not, what do you do for your "9 to 5" job?
I'm based in Cedar City, Utah.  Most of the work I create would be characterized as anthropomorphic food and fauna. I'm an illustration freelancer, but I also teach art foundation courses at Southern Utah University.
Can you describe the creative process you recorded?
A painting utilizing traditional media of acrylic paint on artist paper.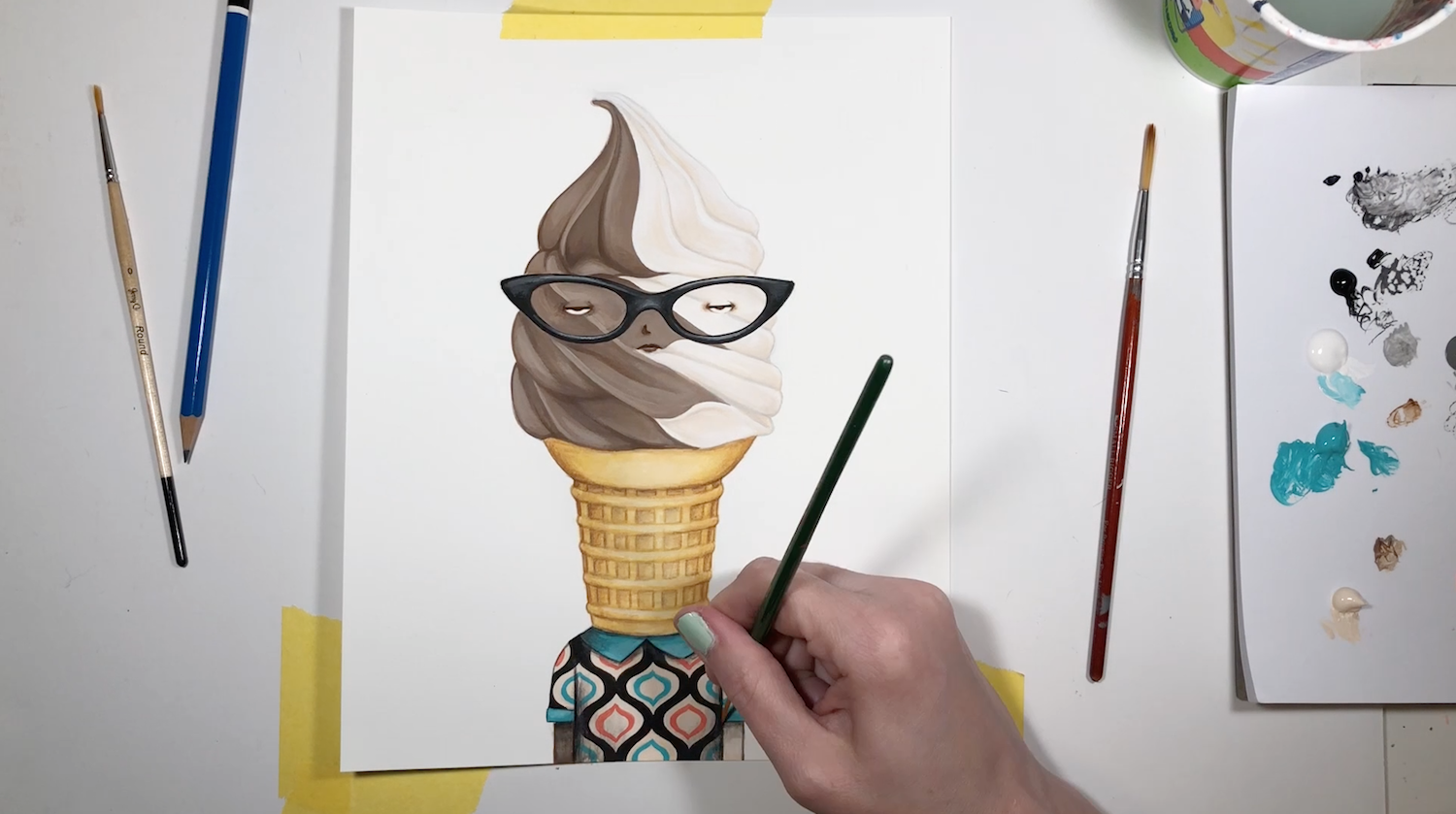 What is the backstory for this piece of artwork–or what makes it unique?
This piece is inspired by an on-going painting series of ILL-Humored Ice Cream and sour-faced sweets.
What's something you've learned about yourself in creating art?
It might be my illustration background, but I can get a little fussy with the details.
What music or playlists are you listening to while you create?
I mostly have my Pandora stations playing in the background.  Father John Misty and Biggie Smalls are always on heavy rotation.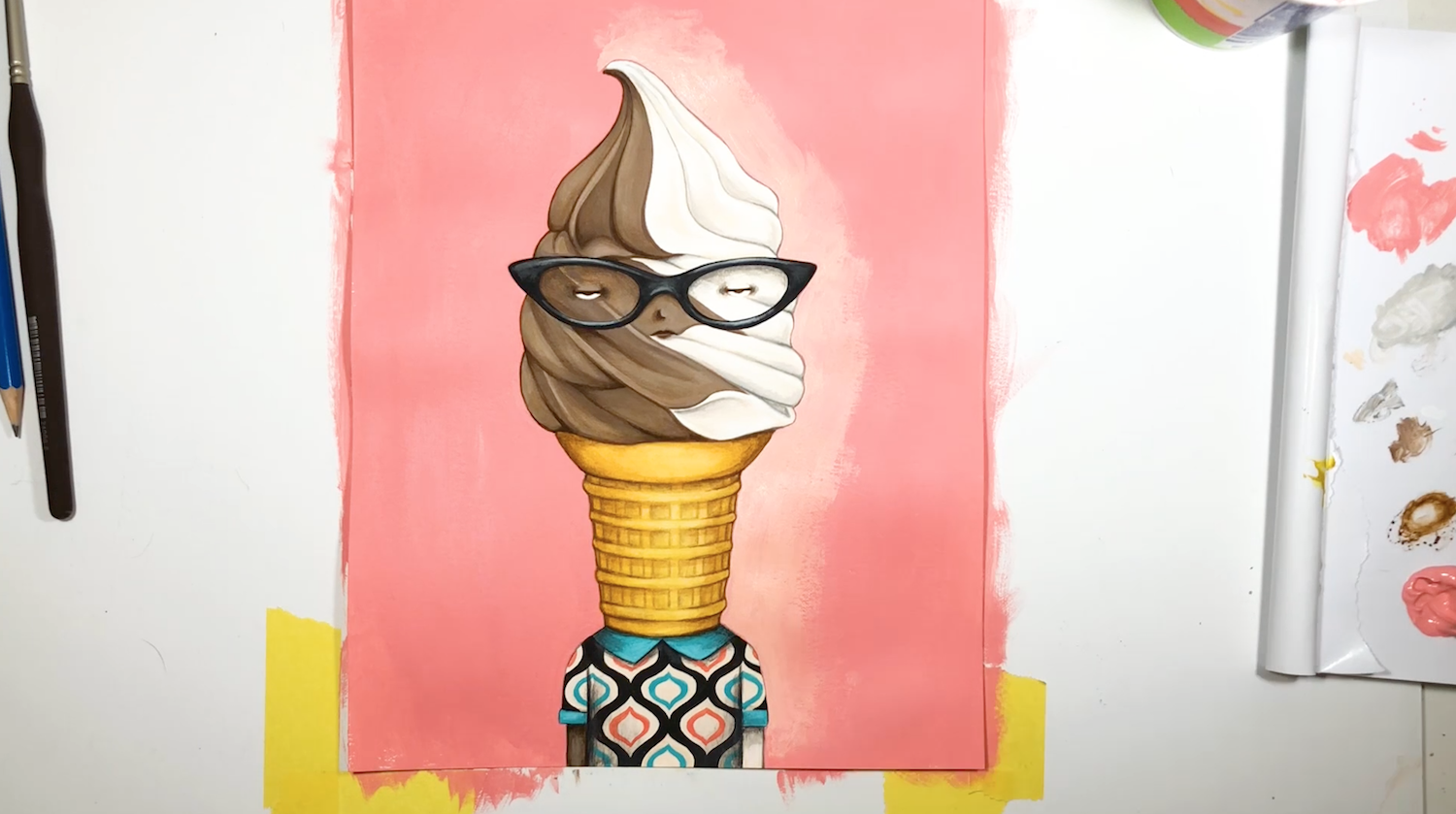 If you had to brag a little bit, what are you most proud of accomplishing as an artist? Big or small.
This is a toughie. I think one of the most exciting moments I had as an artist was licensing one of my illustrations to the makeup company Markwin's International (they own the line Wet n Wild). Being a Wet n Wild nail polish fan in middle school I was pretty ecstatic when they contacted me.  I was only a few years out of college, and it was my first major licensing.  They licensed one of my illustrations to use in the packaging of their makeup line ACT.  About a half a year later, near Christmas time, I was in a national chain store and saw an entire aisle of products for gifts and stocking stuffers all featuring my characters. It's pretty amazing where your art can take you, and how many people will connect with it.
Any parting words for customers or fellow artists?
Peace and humptiness fo-evah.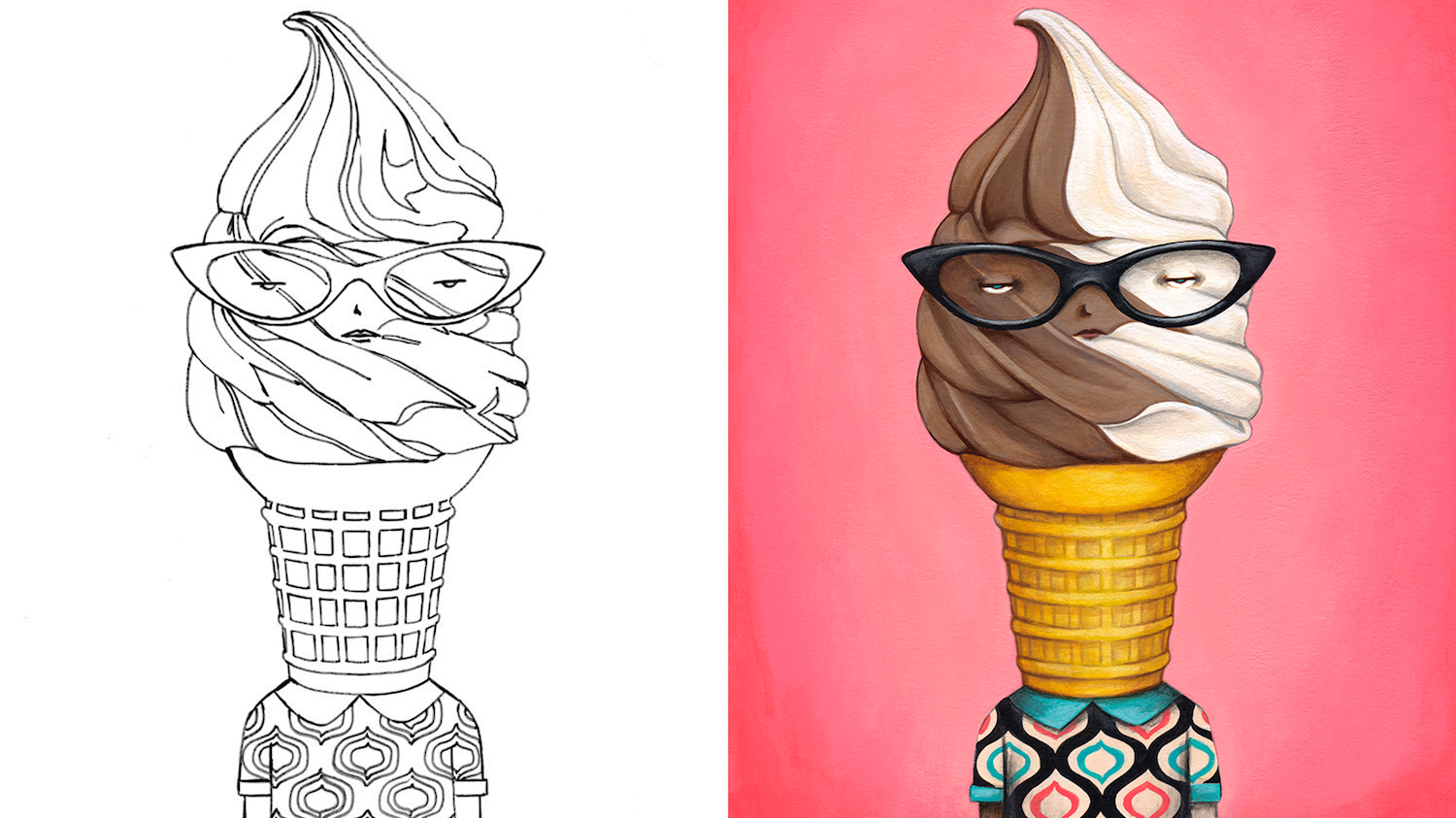 SHOP ANNA TILLETT'S ARTWORK & PRODUCTS
Chocolate Vanilla Swirl Canvas Print
Glazed and Confused with Sprinkles Art Print
Devil's Food Cake Wall Clock
Siamese Twin Pop - Cherry Coffee Mug
Happy Baker Pattern Notebook
Neapolitan Sandwich iPhone Case