Labor Day Weekend is fast-approaching, which is bittersweet because (yay) long weekends, but (tear) end of summer. Before you pack up your tanks and unearth that box of scratchy turtlenecks, you gotta revel in all things summer one last time. We asked our favorite style muse, the Brooklyn-based artist Gabriella Cetrulo to tell us how to achieve that too-hot-to-care look for summer's final hurrah. Wondering what to wear to that final BBQ or hang in the park? We put a Labor Day collection together, just for you. Shop here!
How would you describe your personal style?
I think my style is relatively laid back and minimal. I tend to gravitate to natural fibers and solid desaturated palettes. I probably wear white at least five times per week. I also love loose-fitting silhouettes (as long as my waist is still visible).
What are your style tips for looking cool when it's too hot to even think/care? 
I just go for what I feel most comfortable in, even if I've already worn the same thing a million times. Because the less thought I put into what I'm wearing, the more confident I feel wearing it. If my outfit is overly contrived, it probably doesn't suit me, and I think it shows. 
Loose one-pieces are great for lazy days because they don't require much thought or coordination.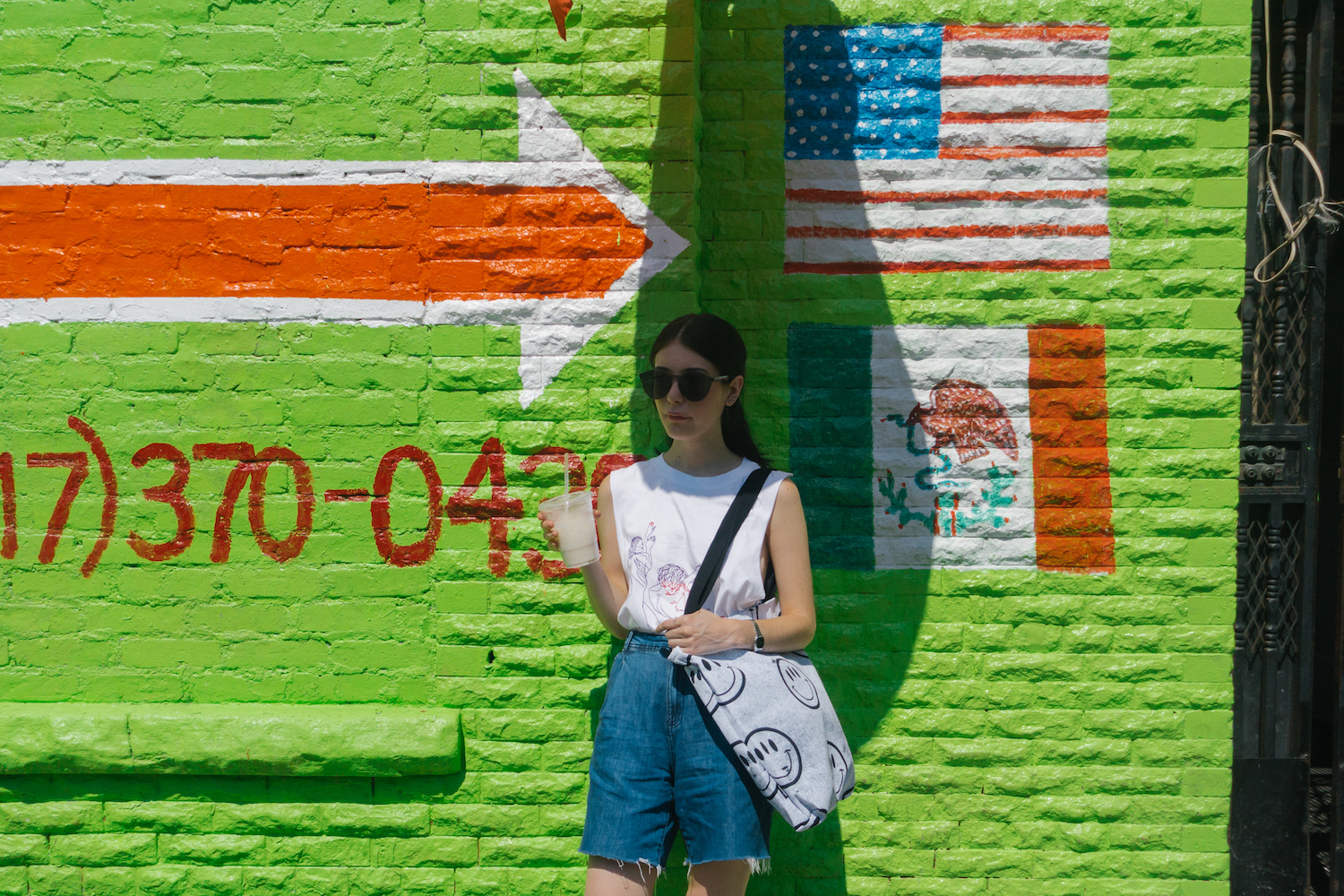 Describe your perfect Labor Day long weekend. 
I'm honestly not a summer person, so staying indoors with the AC on full blast is usually where I want to be. When I do venture outside during the summer, I prefer convenient outdoor spaces like parks or restaurants with outdoor seating. I also love visiting home with friends and taking over my parents' pool.
Summer is basically over (tear) what are your tips for achieving a summer look all year round? 
Keep a spray bottle filled with water in your purse to maintain your humidity hair and that perfect dripping-with-sweat look.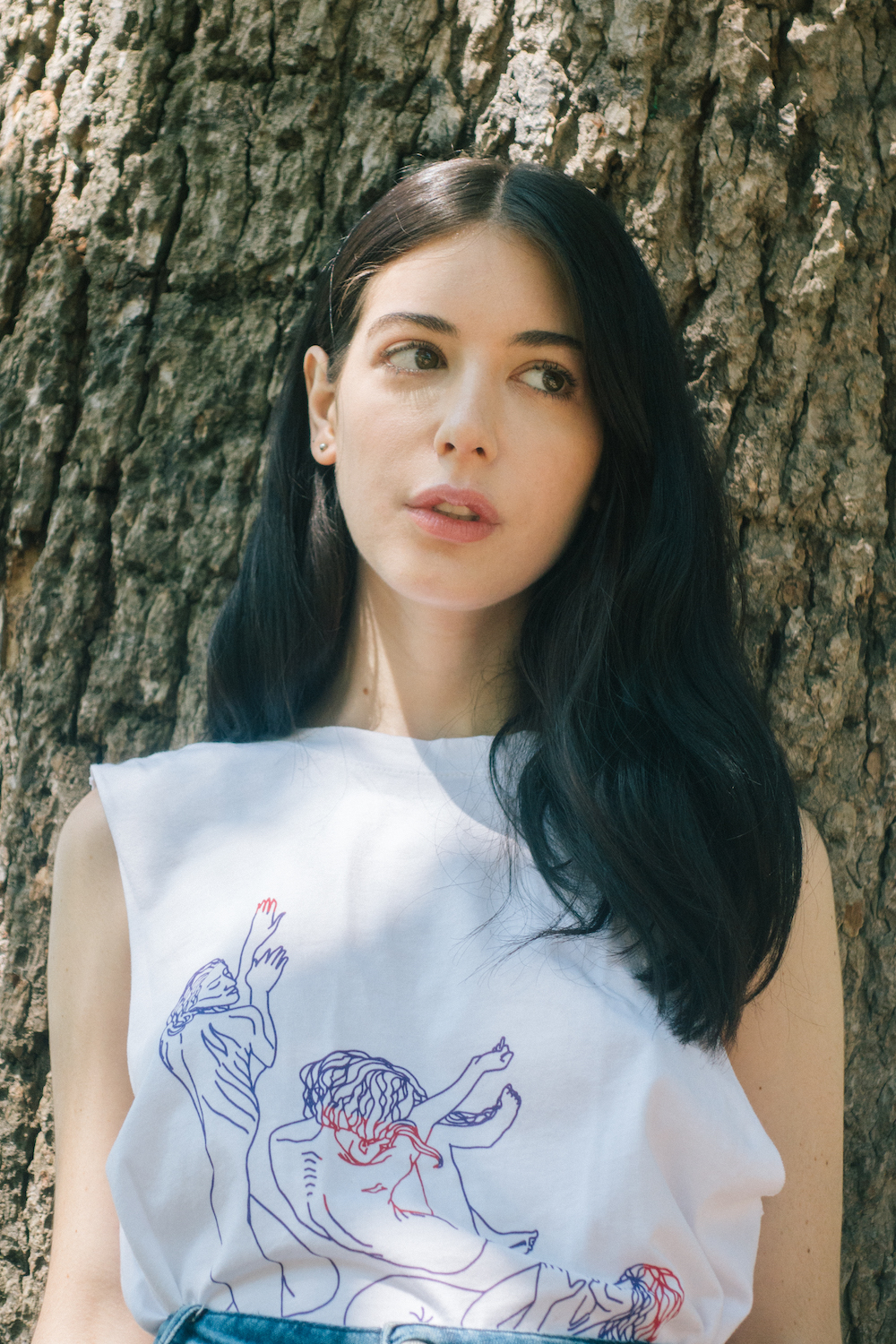 If you could only wear one outfit everyday, what would that be? 
I constantly find myself wearing the same jersey jumpsuit that looks and feels like pajamas. In fact, I actually do wear it to bed sometimes.
What's the best style advice anyone ever gave you? 
Never dress for men and never dress to look like somebody else!
Who is your biggest style inspiration/icon? 
Little Edie Beale when she was young had the best style of any woman of anyone I've ever seen. She just seemed so effortlessly stylish and feminine. And something about her look still feels contemporary to me, like I could wear one of her outfits today without looking retro or like I'm wearing a costume.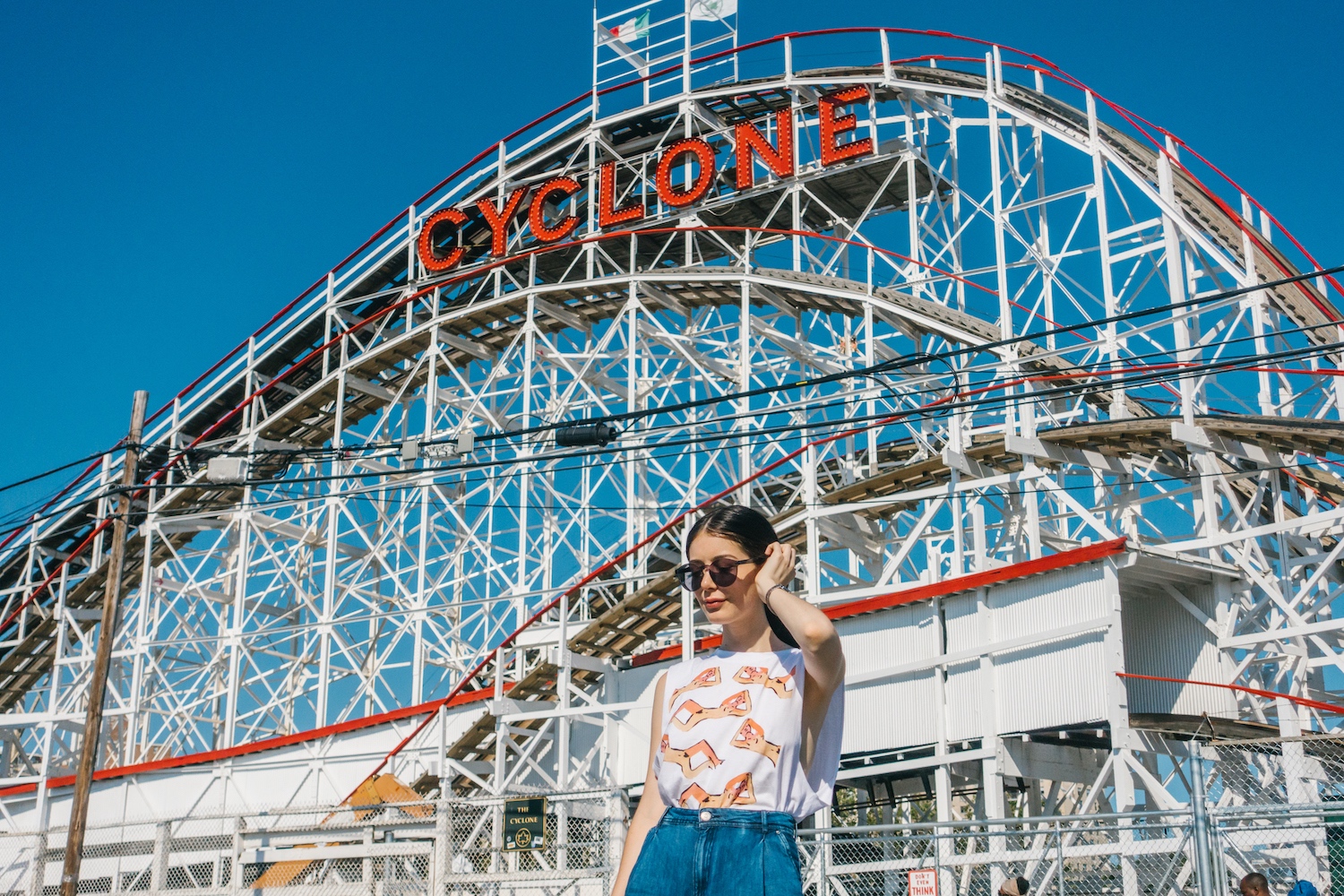 Shop our Labor Day collection!
3rd eye (light) Tote Bag
39
by Hanna Kastl-Lungberg
$19
Je t'aime...moi non plus Biker Tank
191
Girls Just Wanna Have Fun on White Leggings
57