There's a few decades people thought would never come back into fashion—the 80's is one of them.
Between big hair, fishnet stockings, high-cut swimsuits, neon and whatever this is, people hopes that 80's style would stay in the history books and thrift shops where it belonged. WELL, I've got some good news and some bad news. The bad news is—it's back, but the good news is that hair metal seems to have gotten the memo to stay far, far away from the 21st century. Curious about how to capture that retro vibe? Look no further:
1. Aerobic Aesthetic
Thanks to Jane Fonda's at-home aerobic vids, working out became about werking it. Channel that physical style by picking bright colors, patterned leggings and tanks you can crop for maximum leotard visibility. Bonus points if you grab a duffle, some leg warmers and sashay your way to a modern dance aerobics class like Pony Sweat or Pop Physique.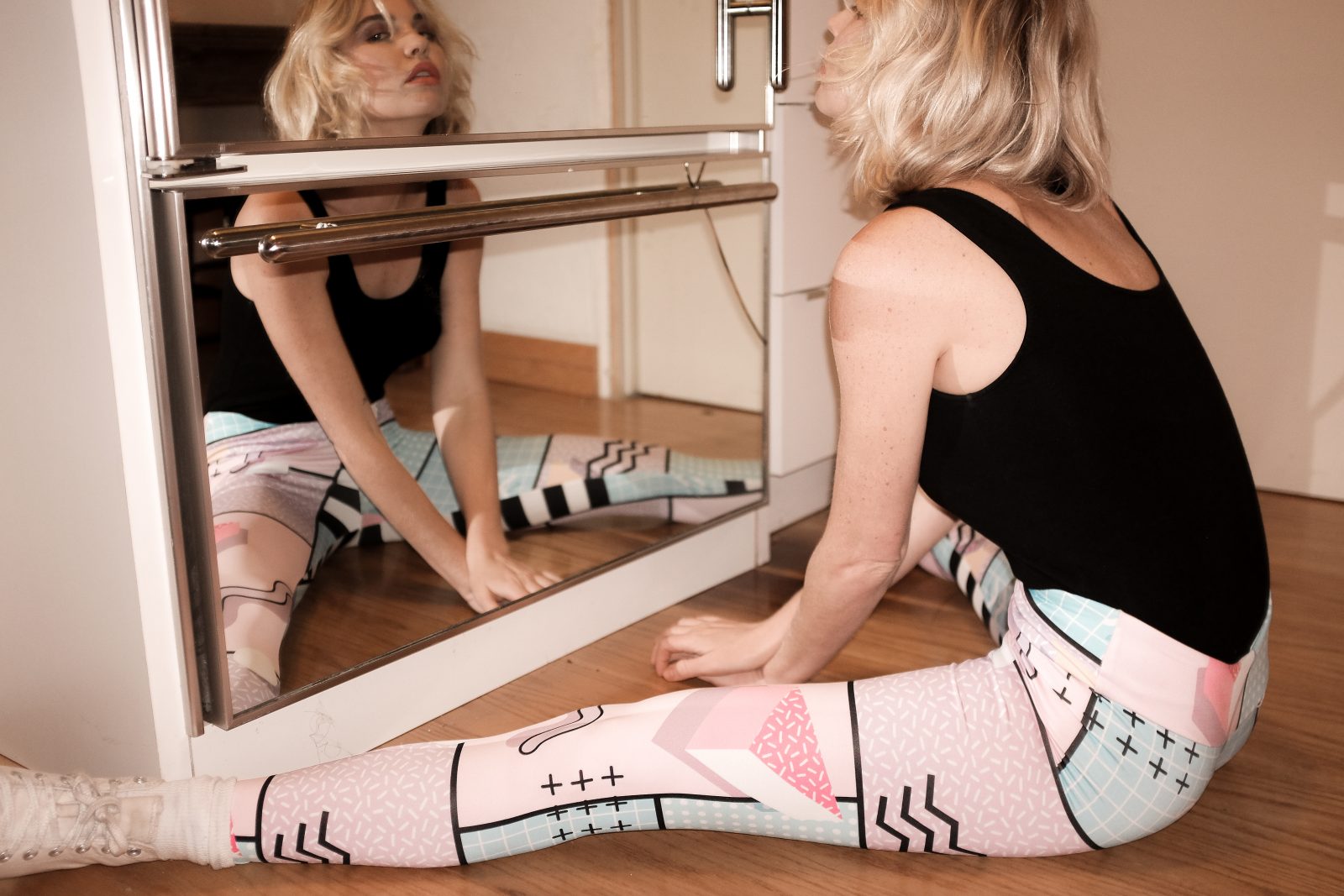 2. Cast Of Characters
The 80's brought us tons of beloved cartoons from Thundercats to Carebears. Give everyone a shot of subversive nostalgia by decking yourself out in tongue-in-cheek, 80's inspired characters.
3.  Pastel Patterns
All those pink and mint squiggles you're seeing everywhere these days? They have a name, and it's probably not what you'd expect. "Memphis" is that rad style's category and we can't get enough of it. Though it definitely screams 80's, wiggly lines and geometric structures have become a staple of the millennial style—S6 artists def caught onto the trend, so you can find tons of feel-good, pastel patterns on everything we offer!
4.  80's Ladies
When you think of an 80's woman, chances are you imagine an illustration in the iconic style of Patrick Nagel. He's responsible for all those bold, stark portraits of women that cover the walls of hair salons and Duran Duran albums. Many artists since have been inspired by his work and their interpretations are essential for anyone trying to capture that truly 80's look.