Moving into a new pad is an event worth celebrating. But, as anyone who's ever had to do it knows, it can also be pretty friggin' stressful — especially if you're not prepared.
Thankfully, there are a ton of ways to make moving easier on yourself, starting with having a game plan.
Getting settled and organized in your new place begins long before you start unpacking boxes. A good place to start is by making a list of everything you're going to need, room by room. By writing it all down, you're not just taking stock of what you've already got, but you'll be able to see what you may still be in need of. That way, you can shop for any outstanding necessities ahead of your move and you'll be able to focus on getting everything the way you want it — rather than on what you don't yet have.
If you need a jumping off point, we've got you. Read on to see some of the things you might want to have for each room in your new casa. Now grab a notebook and get started.
Kitchen
Even if you're not exactly a culinary whiz, you'll want to stock your kitchen with tools and accessories that will at least inspire you to whip up a feast. (Hey, at least you'll be ready if the mood ever does strike.) Obviously some things are a given—like your appliances—but besides a fridge and a stove, you might find a toaster oven, slow cooker, or blender helpful to have in your arsenal. And then of course, there are some organizational tools like food storage bins, silverware trays, a paper towel holder, and racks for both spices and dish-drying that'll you'll be sure to use, too. To help you with your chef duties specifically though, make sure to have a good set of knives, a cutting board, mixing bowls, measuring cups, wooden spoons, a rubber spatula, oven mitts, and a durable apron. And if you ever plan to have anyone over for a proper meal, it's a good idea to have at least one full, presentable set of dishes (plates, bowls, cups, saucers), glassware (water glasses and at least one set of versatile wine glasses), and some serving trays and platters.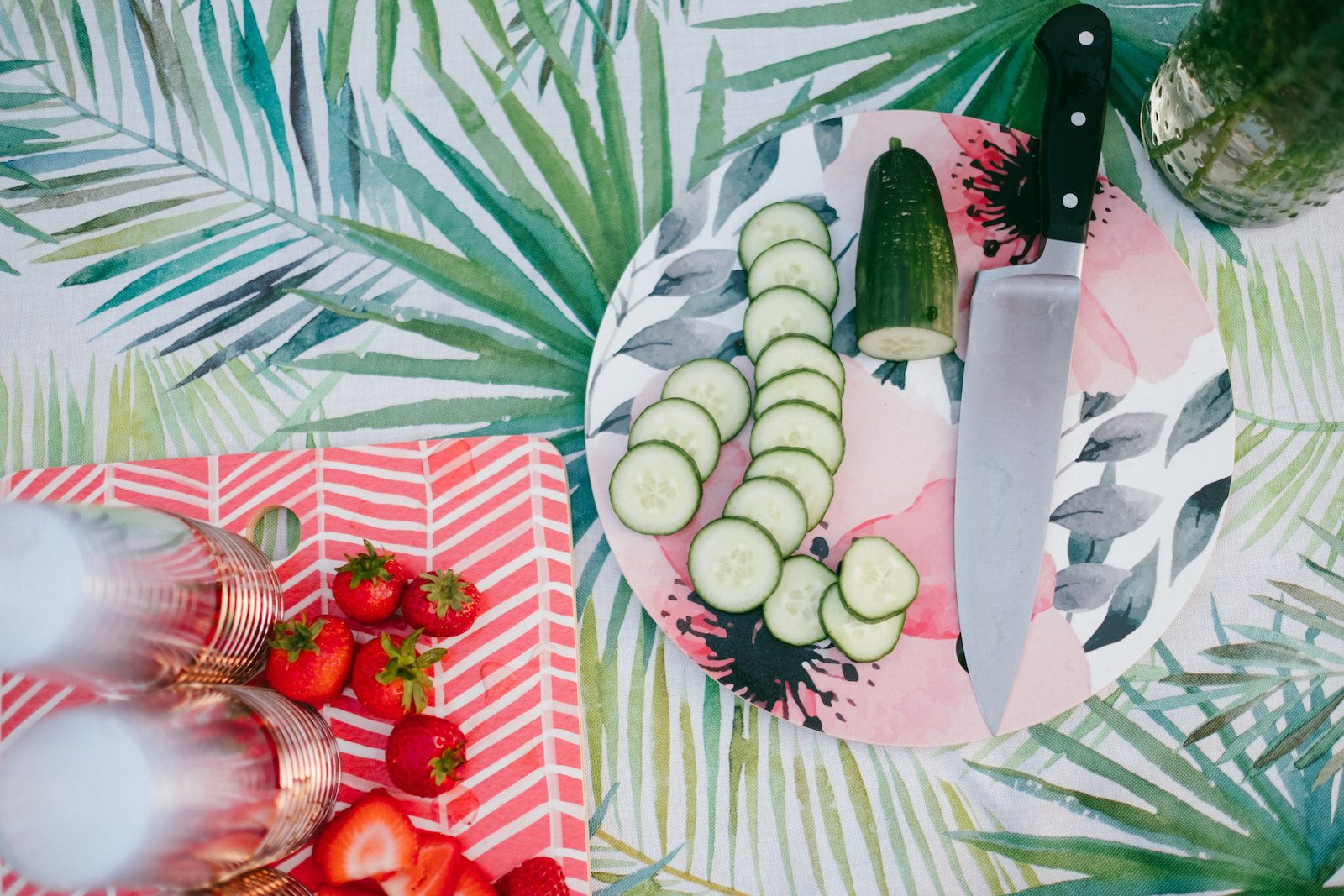 Bedroom
Hopefully, at minimum, you've already got a mattress. If not, make that your first order of business! To amp up your bed, you might also want a box spring, bed frame, and mattress pad and protector. Once you've got your setup, you'll want to have a few sets of sheets—you should be changing them out every couple of weeks to keep them from wearing out early—a duvet cover or comforter, and pillows (plus, their cases and shams); some for sleeping on and some throw pillows to keep things looking cozy.
Besides what you'll want for your bed, consider some closet storage essentials, like a shoe rack, hangers, garment bags, and some clear plastic containers to keep things out of the way, but still visible in case you need to grab them at a moment's notice.
Bathroom
Don't underestimate the bathroom. Let's face it, you're probably spending more time in there than a lot of other rooms in your home, so make sure it's stocked. Starting with the shower and/or tub, a shower curtain is a must if yours isn't otherwise enclosed. If you pick out a fabric shower curtain, you'll want a liner as well to keep it from getting mildew-y. Have a few full sets of towels (bath, hand, and washcloth) and a bath mat for all your post-bathing needs. It might benefit you to have a tiered shelf for storage of items like your toiletries, toilet paper, cleaning supplies, etc. Your bathroom should most definitely have a waste basket, and don't forget a plunger and toilet bowl brush to keep your commode sparkling and in top performance.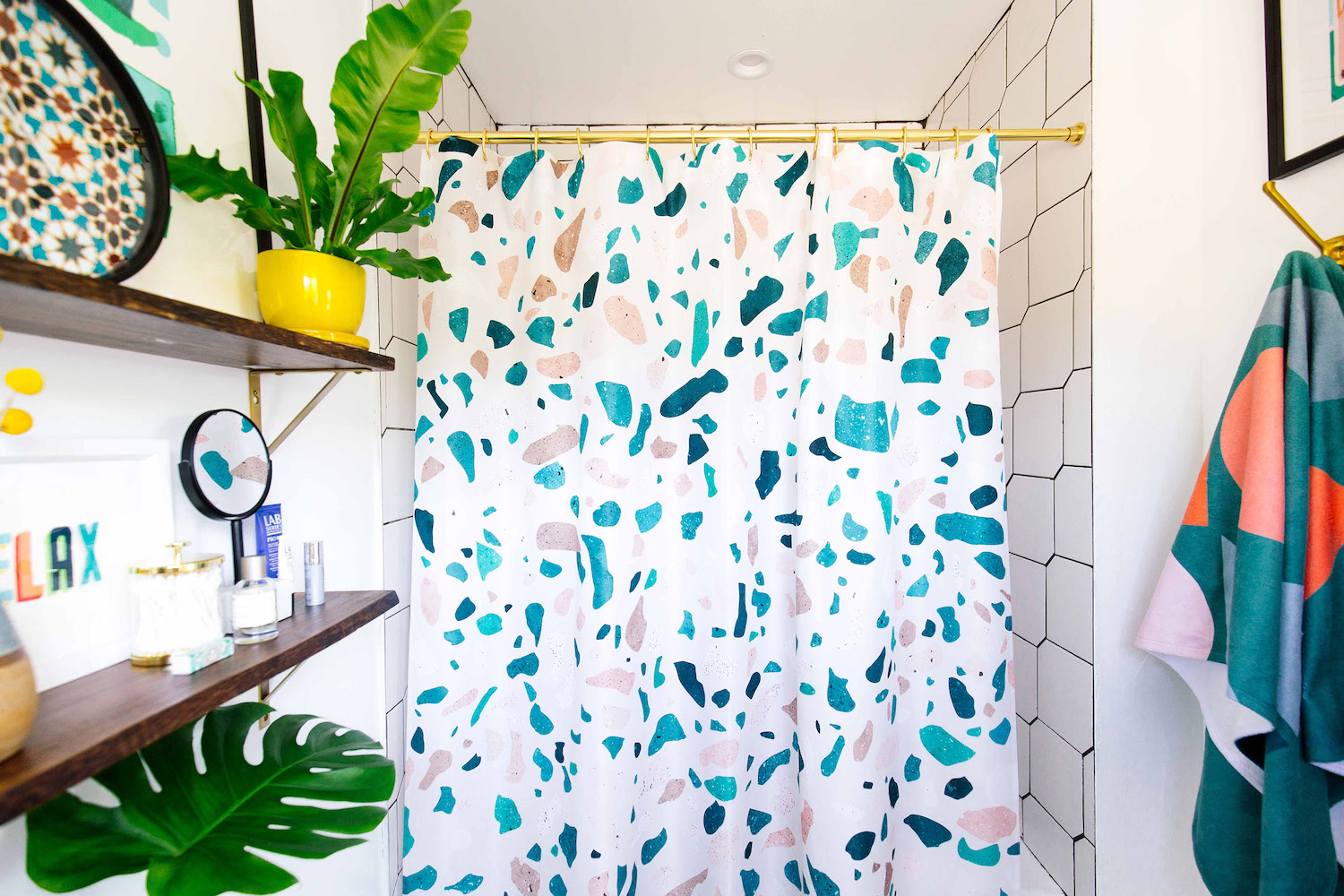 Living Room
Obviously your living room needs will vary depending on its size, but regardless of how much room you'll have, you'll want to include some type of seating, whether it be a sofa, sectional, loveseat, or a couple of cozy arm chairs. A coffee table ties the room together and provides a surface for food, games, or decorative accessories. If you've got a television, stereo, or gaming station you might find if helpful to have a credenza or a wall unit. Make sure you've got ample lighting, like a standing lamp or wall sconces if you the room calls for them. Shelving will help you organize books and photos, but you'll also want to consider some art or photos to decorate the walls. And speaking of decor, add some flair to your furniture with some throw blankets and pillows and an area rug that ties everything in.
Written by Ashley Tibbits
Watercolor Flowers Cutting Board
Coral Herringbone Cutting Board
by Cat Coquillette
$25.00
by holli zollinger
$119.99
ADOBO MUDCLOTH LIGHT Rectangular Pillow
9
by holli zollinger
$32.99
Terrazzo Turquoise Pattern Shower Curtain
Modern Geometric Bath Towel
by The Old Art Studio
$29.99
White Grid Credenza
by Pencil Me In ™
$649.00
Mikado Framed Art Print
by Tracie Andrews
$142.99
Abstract Geometric 01 Throw Blanket
by The Old Art Studio
$59.99