On a scale of 1 to 10 (10 being the best!), does walking into your home inspire feelings of "OMG YES, I AM HOME IN THIS DOPE AF SPACE" bliss or "OMG WHY DO I LIVE LIKE THIS" dread?
If you're tipping closer to 1, worry not! There are a million ways to update your place, and window curtains are an oft overlooked but easy place to start.
To get your creative juices flowing (and save you some time), we've rounded up ten window curtains that are perfectly on trend for you to fall in love with. Whatever the vibe of your space, these window curtains are all bound to add a distinct creative boost.
1. Geometric Prints
Geometric shapes are fire right now, and with good reason. Bringing in a geometric pattern adds depth and dimension to your windows, and the rigid structure keeps things clean instead of busy and chaotic. We're obsessed with this super playful (and very delicious) take on diamonds.
2. Terrazzo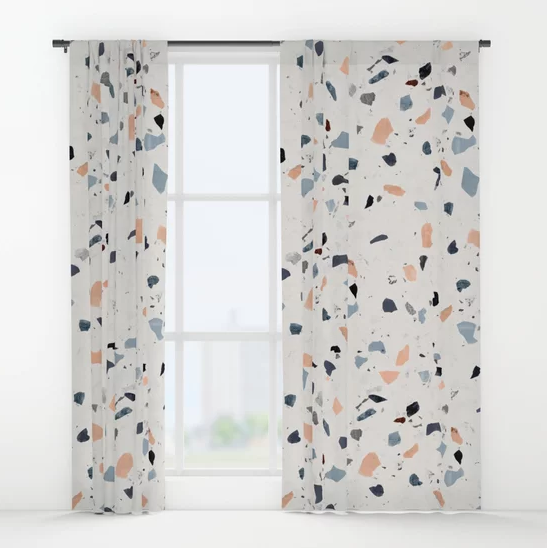 The boho darling, terrazzo walks the line between mosaic and marble. The result is a quirky, eye-catching splash of tones and textures perfect against blank white walls.
3. Abstract Lines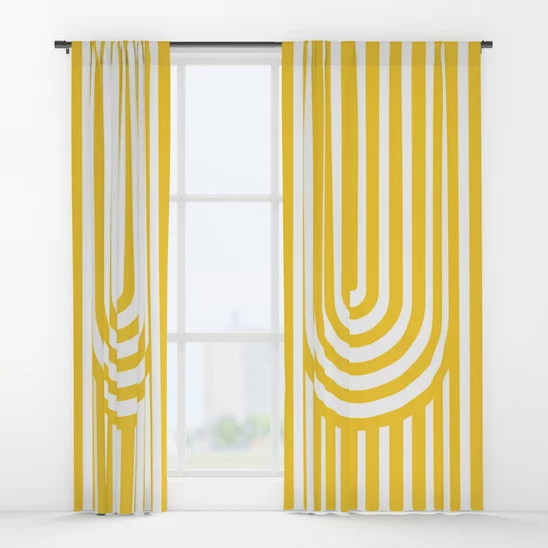 Riffing off the geometric trend, applying abstract principles to structured lines brings movement and intrigue into an otherwise common curtain design. We love this sunny yellow for extra oomph.
4. Floral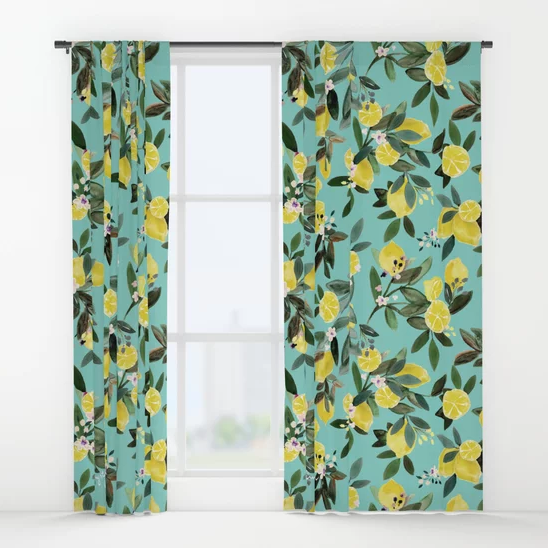 Floral patterns continue to be one of the hottest window curtain choices, and it's easy to see why. Whether bright and energetic like the above curtains or more dark and broody, florals can transform the mood of a whole room in an instant.
5. Botanical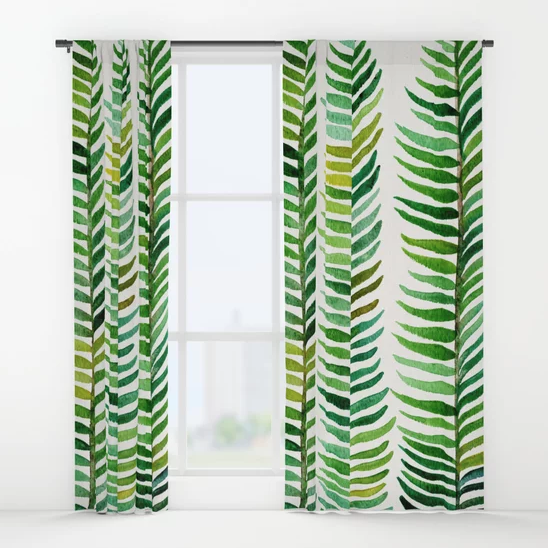 Going one step further than blooms alone, botanical prints in general are definitely soaring in popularity. This quirky seaweed pattern is a refreshing take on a trend that's often filled with palm leaves.
6. Metallic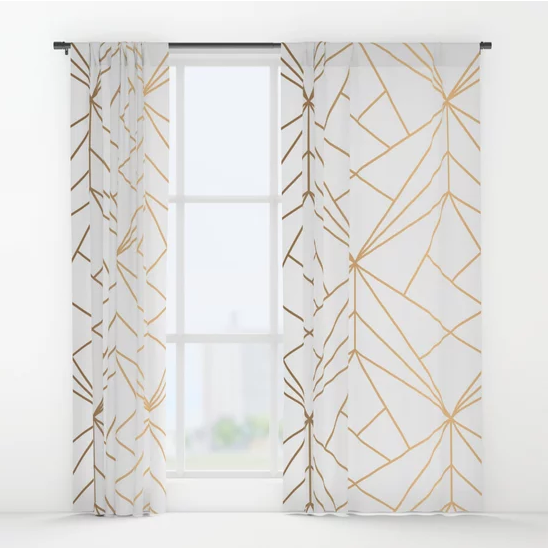 Metals are still having a moment, and yellow gold is an irresistible classic that complements just about any space you put it in. We're loving how these gold cut geometric window curtains combine two fierce trends into one.  
8. Eclectic Patterns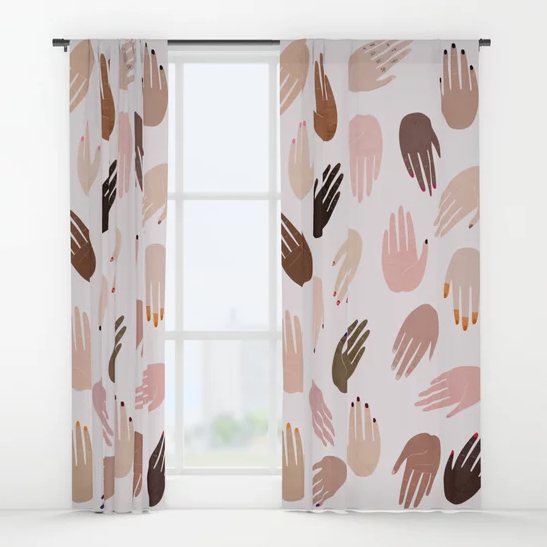 One of our favorite trends right now is leaning into the "anything goes" aesthetic, and these GRRRL window curtains capture the feeling perfectly. So go one and let yourself get a little out there, we dare you!
9. Luxe Maximalist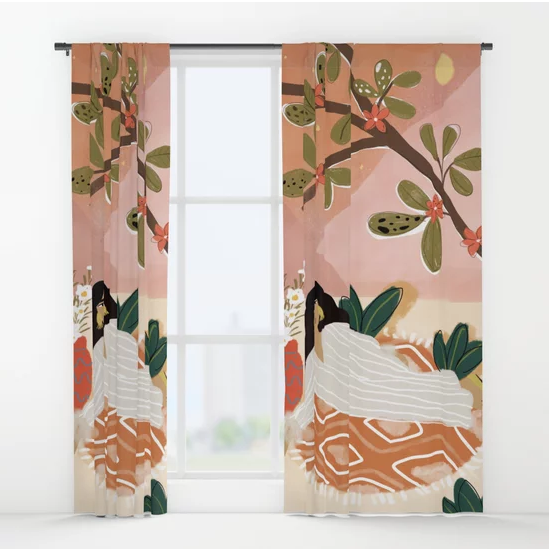 Turn the dial up on boho and you'll land on maximalism. A lush trend full of colors and drama, this window curtain set embodies the look with its multi-toned pink backdrop featuring a dreamy lounge scene.
9. Watercolor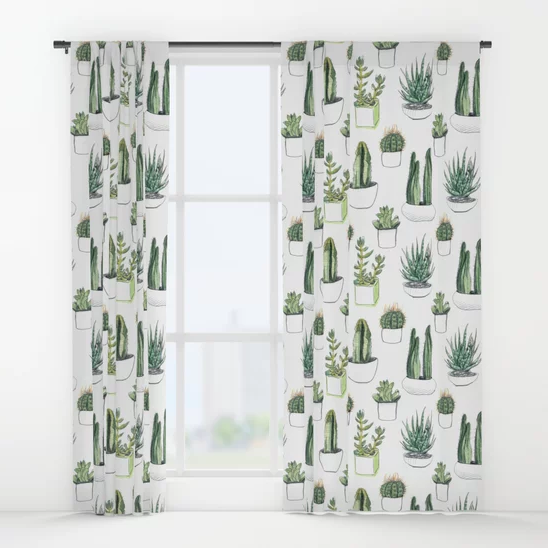 Watercolor patterns and hues have a timeless effect and look stunner in both modern and boho spaces. This particular cactus prints brings an earthy sweetness to any home, and gets bonus points for hitting the botanical trend, too!
10. Minimalist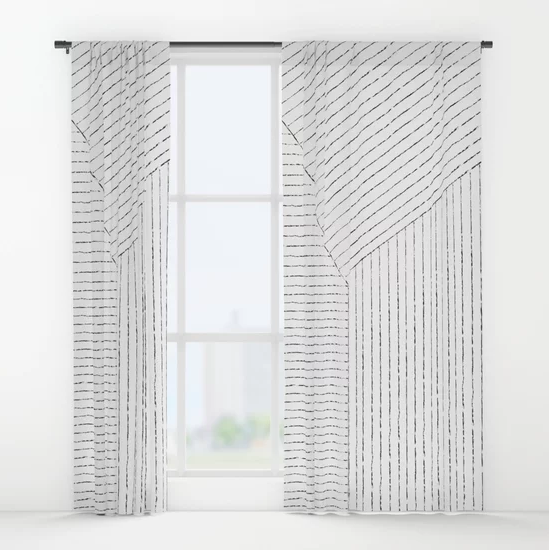 Yes, maximalism and minimalism can be trending at the same time, and they definitely are. On the clean and simple side of things, it's hard to resist a classic black and white line duo.
Written by Lindsey Rose Black
Lavender Ice Cream Window Curtains
by No Accounting For Taste
$79.99
terrazzo pattern Window Curtains
Summer Lemon Floral Window Curtains
by Crystal W Design
$79.99
Seaweed Window Curtains
by Cat Coquillette
$79.99
Geometric Gold Pattern Window Curtains
Laying under the full moon Window Curtains
Watercolour Cacti & Succulents Window Curtains
by Vicky Webb AKA Crumpetsandcrabsticks
$79.99
Lines Art Window Curtains
by Summer Sun Home Art
$79.99
Fresh Cut Flowers Window Curtains
by Crystal Manning
$119.99