Whether it's your balcony, your patio, your yard or deck, upping your outdoor decor can transform your sliver of the outside world into a perfect oasis.
With just a few simple upgrades you can make dining al fresco a regular in your reality (and not just in your fantasies). Set yourself up to enjoy everything from your Tuesday night charcuterie board to your Sunday morning coffee in the great outdoors, just outside your doors.
Here are the 6 essentials for outdoor dining:
1. Serving Trays All the Way
If you're not a professional plate spinner, or even an amateur juggler, do yourself a favor and get a serving tray. There's no need to try to balance the bread loaf on top of the salad bowl or desperately try to clutch the bottle of wine under your arm. No matter how well you plan, you're going to be running back and forth between the table and the kitchen. Bring out all the plates or a few mugs at once, and never worry about accidentally spilling in the hallway again.
2. Serape All Day
You're probably wondering what the (bleep) a serape is. Spoiler: they're not as fancy as they sound. Serapes are just Mexican woven blankets. What makes them special is that they're typically given to diners to wrap up in while they comer afuera (eat outside). Take a page from the cultura Mexicana and get yourself some outside blankets. Drape them off the back of your chairs or bring them out on chilly nights. They'll give your dining situation that resort-like feel and ensure that it's always a pleasure to eat outside, even for those of us who are always cold.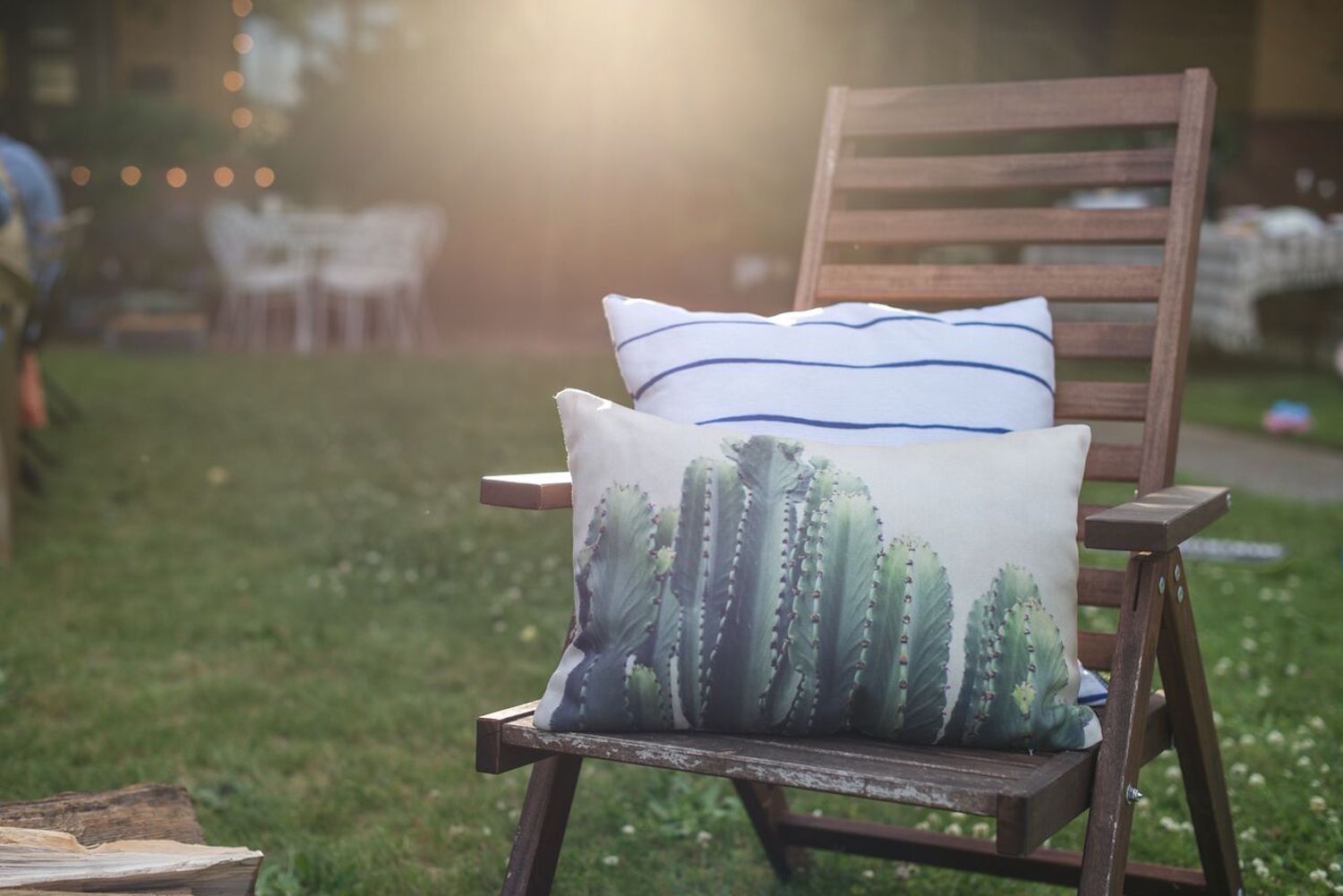 3. Be a Little Shady
If you're not cold, you're probably a bit too hot. Give your outdoor area a little shade, otherwise it's going to be more midday desert than perfect oasis. Add a sun shade or an umbrella to cover all or part of your space. A shaded seat is the ideal place to sip an afternoon cocktail or mid-morning cold brew. Don't deny yourself those simple luxuries! Make some shade and relax alllllllllllllll day.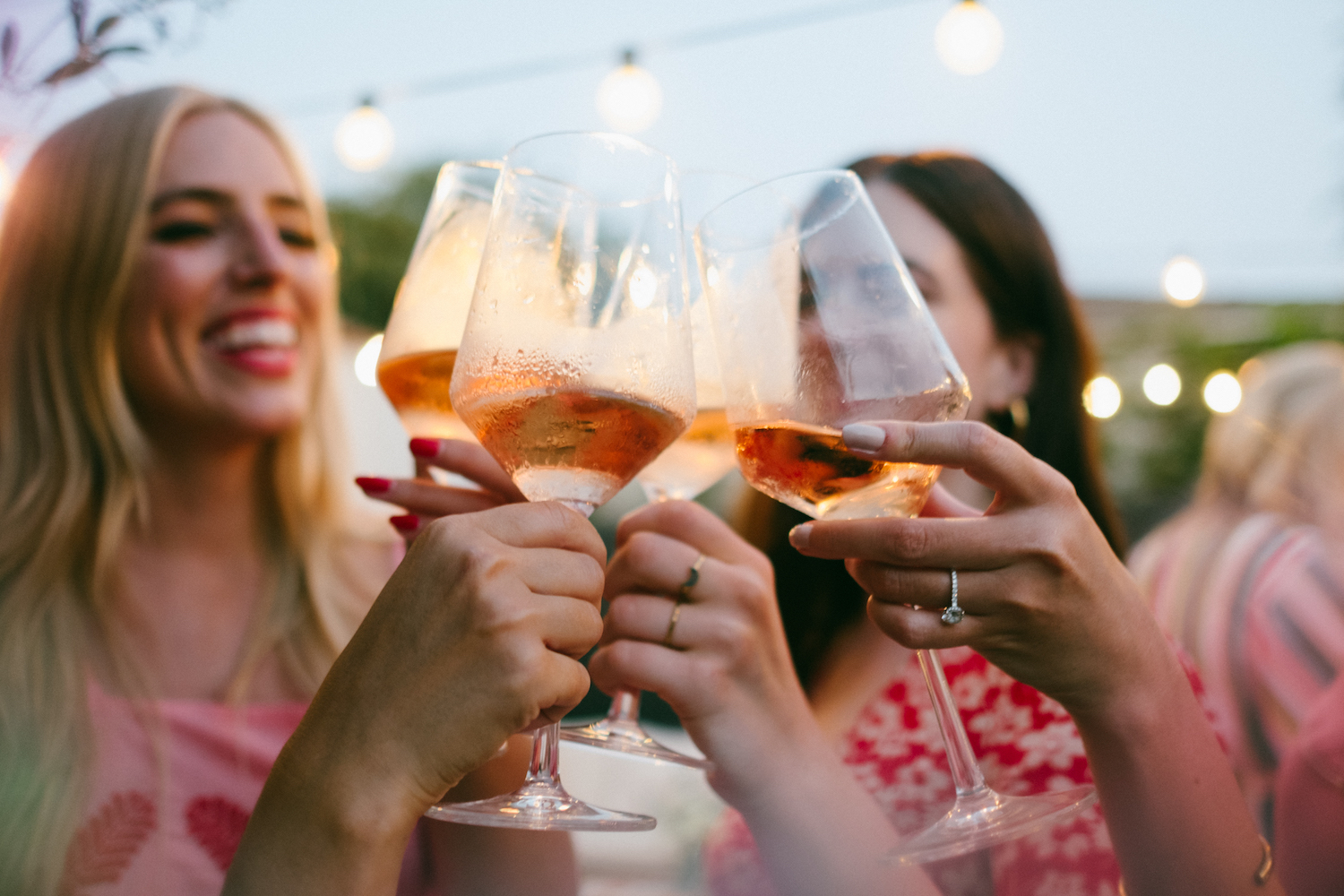 4. Get Lit
Literally, not in the played out pop culture way. Add some twinkling string lights or battery operated lanterns. Mood lighting is everything and no one likes to eat in the dark. A line of Christmas or string lights can add tons of vibe and also make it so you can keep enjoying your outside, no matter how short the days are.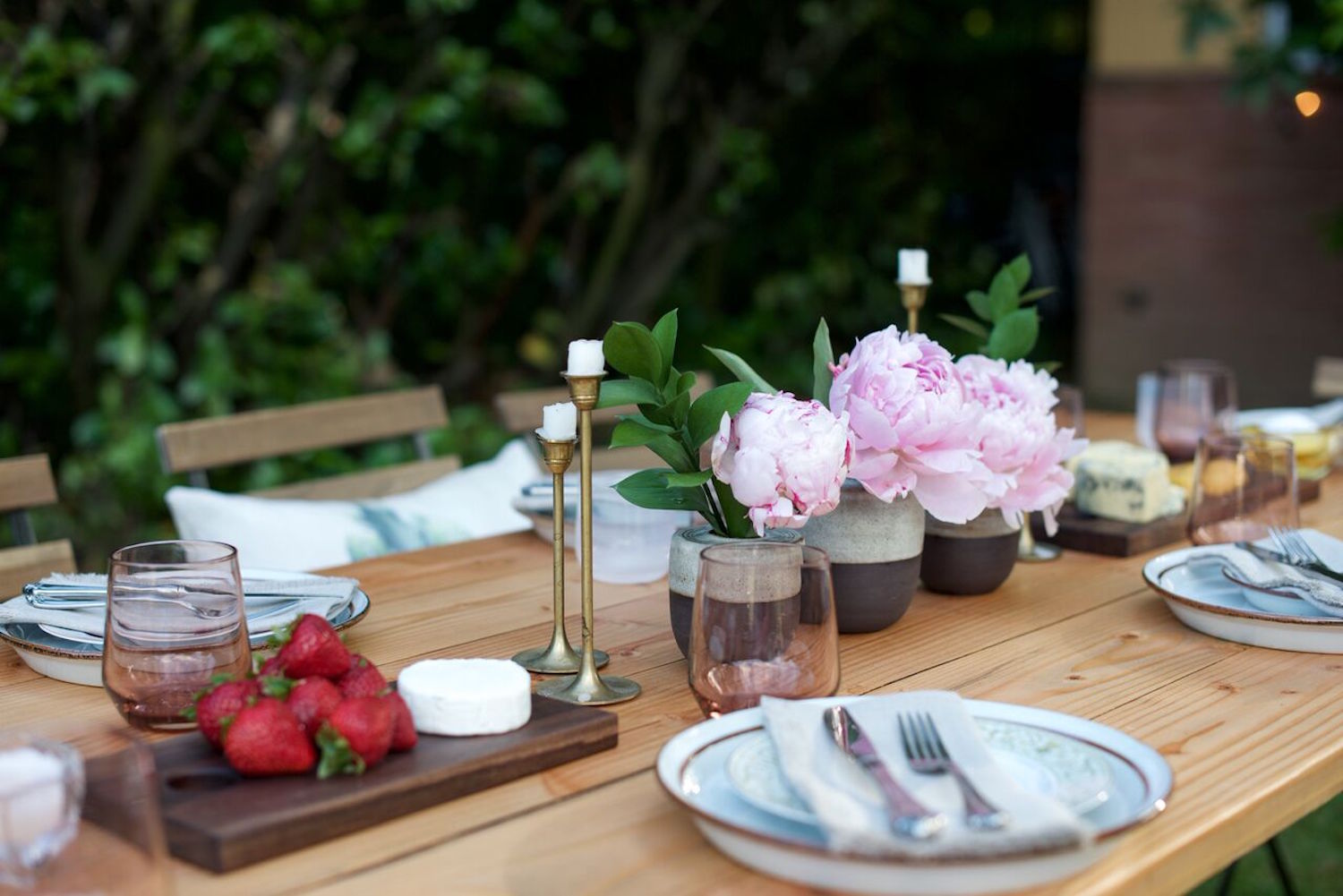 5. Get Candle Lit
There's a reason this option wasn't included in the above section, and that reason may bug you just a little bit. It's bugs, the reason is bugs. Bugs are a reality of outdoor eating, but they don't have to ruin it. The answer is simple: get some citronella candles, well, get a lot of citronella candles. Candles are the ultimate mood-lighting and the citronella ones rid your table of mosquitos all at the same time. They're a win-win.
6. Play Some Funky Music
Do not play your Spotify playlist off your phone. Invest in some portable speakers (if you don't already have them) and set the soundtrack to your al fresco ventures.
Lemon and Leaf Pattern VI Serving Tray
by Burcu Korkmazyurek
$37.00
Shape Study #10 Serving Tray
Indigo Plant Leaves Serving Tray
Herringbone Serving Tray
by Cat Coquillette
$37.00
Tulum Floral Serving Tray
Navy Blue Serving Tray
by Chipi Art Studio
$37.00
Cactus Rectangular Pillow
by Pure Nature Photos
$34.99
Blue Stripes Throw Pillow
99
by Georgiana Paraschiv
$29.99