Stylist Alex Merrell packed her Carry-All Pouches for a day of painting, fortune-telling and artisanal coffee-brewing, you know, just a typical day in Los Angeles.
This year, I resolved to finally get organized. I am a collector of things; I am the kind of person that checkout impulse products were made for. These things have started to accumulate over the years and while I don't necessarily need a dozen half empty bottles of nail polish in my medicine cabinet, it makes me feel safe knowing that they're there. So when I discovered Society6's new Carry-All Pouches I felt a wave of calm come over me, finally: a way to solve all of my organizational issues without throwing out my precious stuff! And things!
To me, the sound of a zipper closing is the sound of success. It's the same thrill you get when your friends come over and you hide all of your clothes underneath your bed. Organization, without all the work. Some people call that lazy, I call it a "life hack." There are so many uses for these Carry-All Pouches that I've considered collecting more things to put inside of them. #babysteps
A PERFECT PLACE TO STASH MY BRUSHES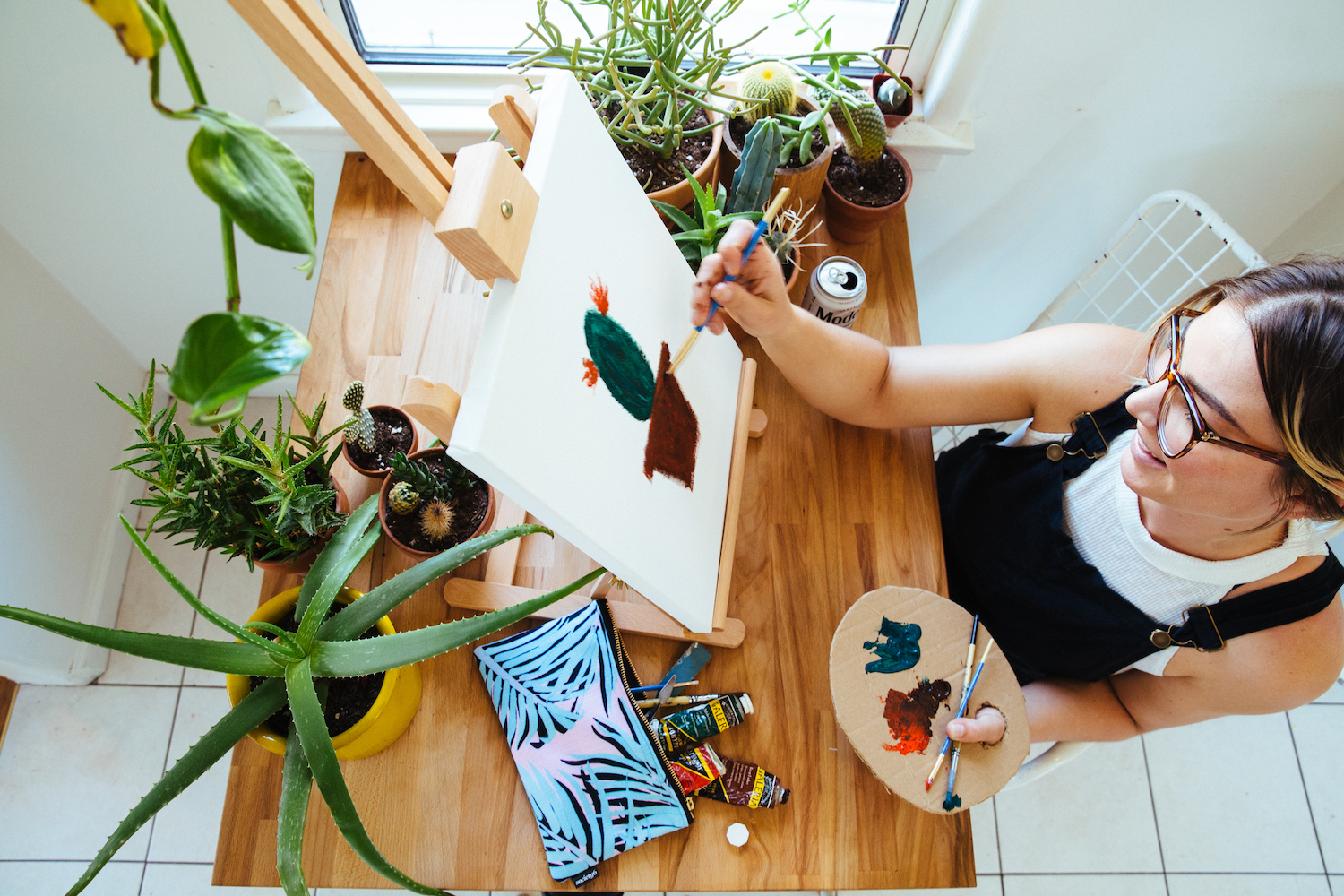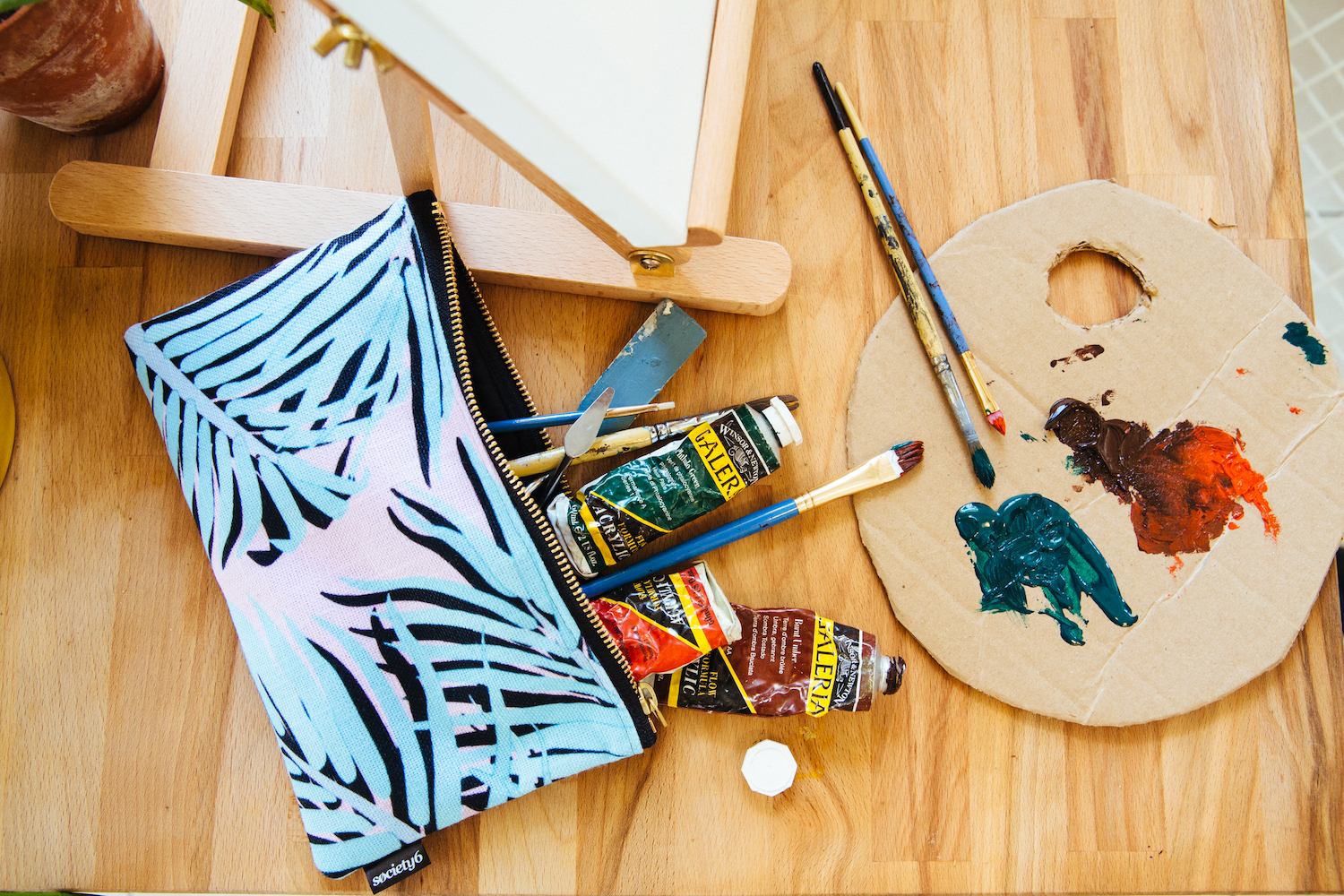 Hanna Kastl-Lungberg's Palm Tree Carry-All Pouch fit right in with my urban garden/painting sanctuary vibes and was the perfect place to stash my paintbrushes.
THE FUTURE LOOKS BRIGHT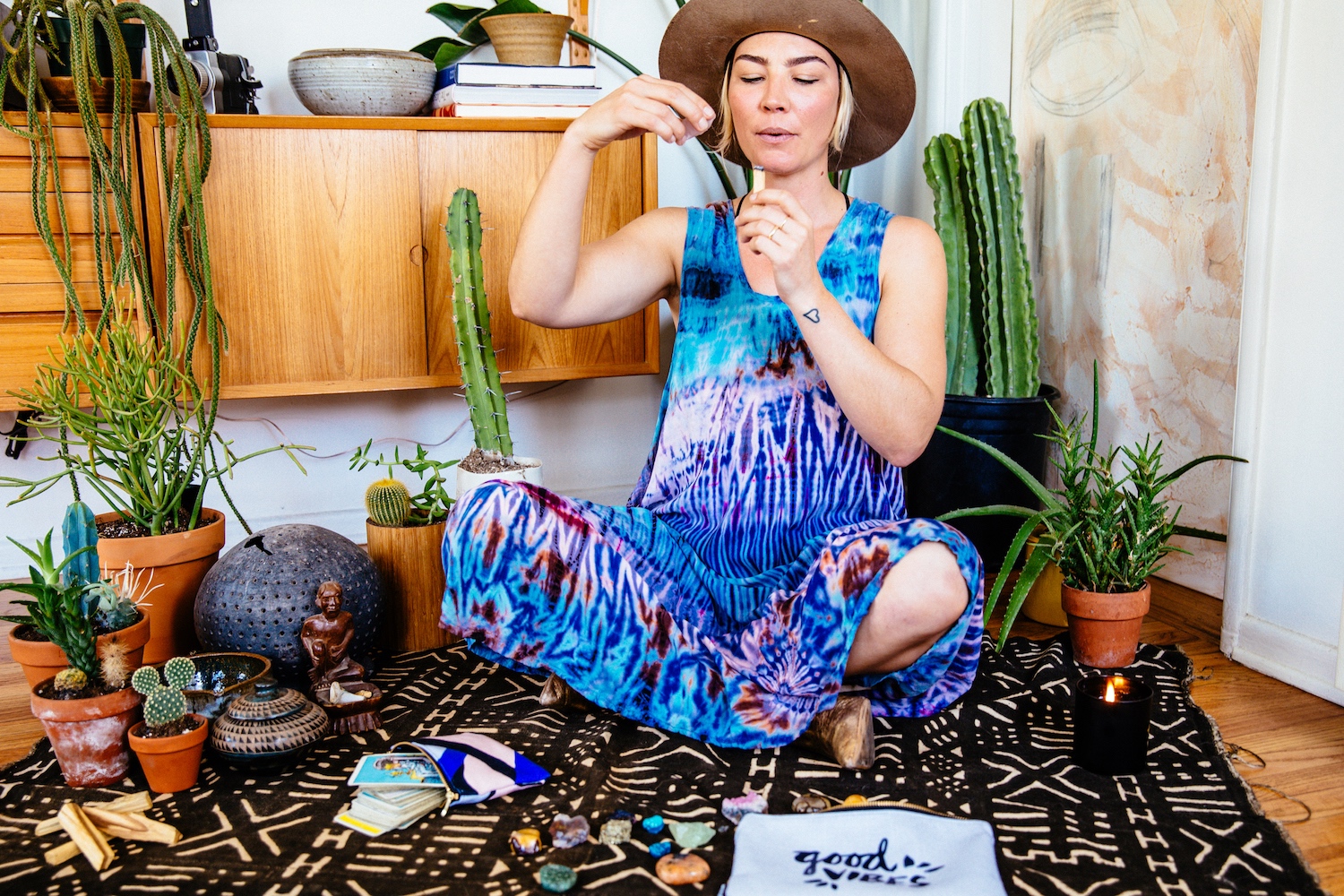 My chakras were toootally aligned with Cat Coquillette's Good Vibes Carry-All Pouch and Hanna Kastl-Lungberg's Climb Carry-All Pouch. And good news: the cards tell me that fame and fortune are on the horizon. Who knew?
GIVE ME LIKE, FIVE MORE MINUTES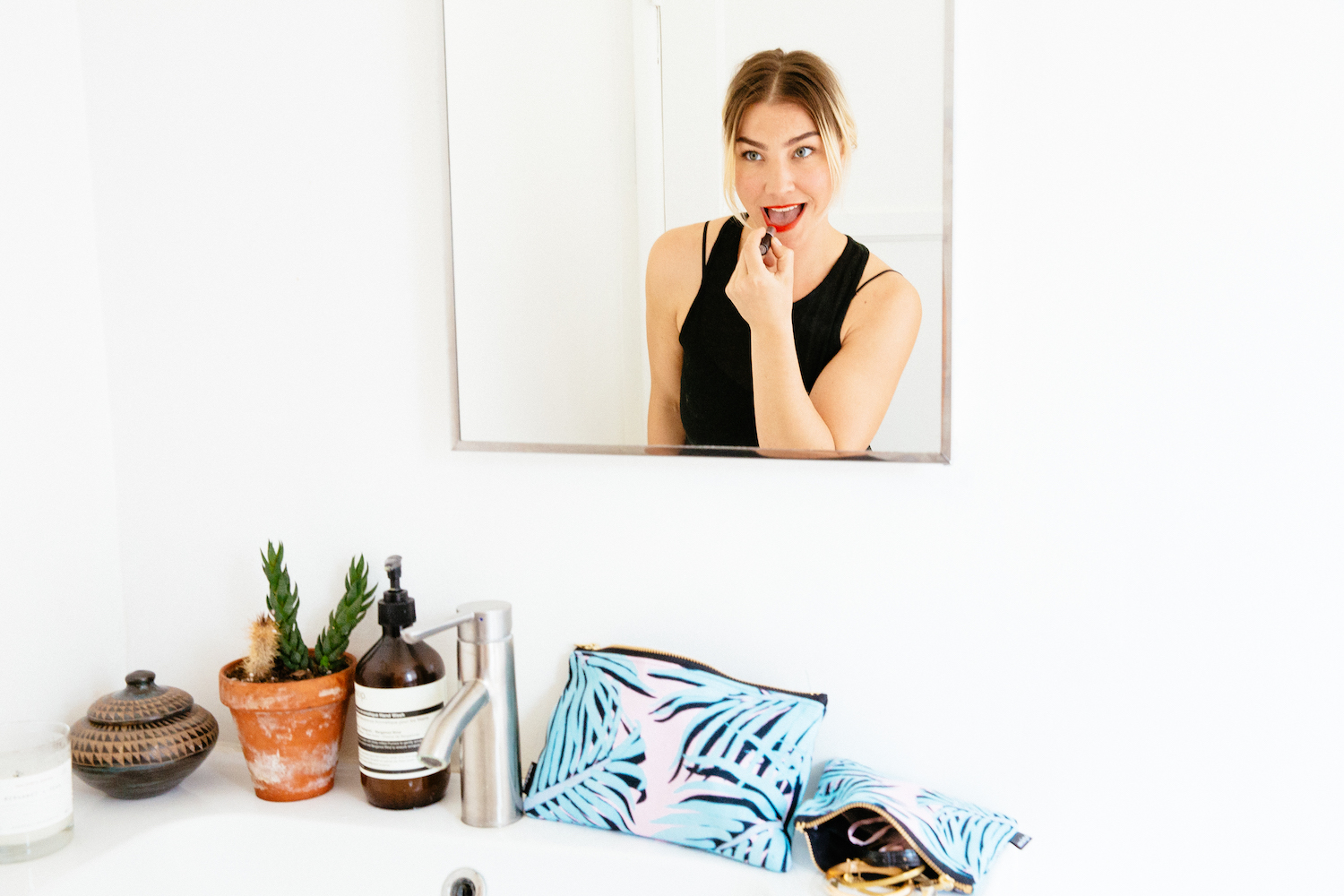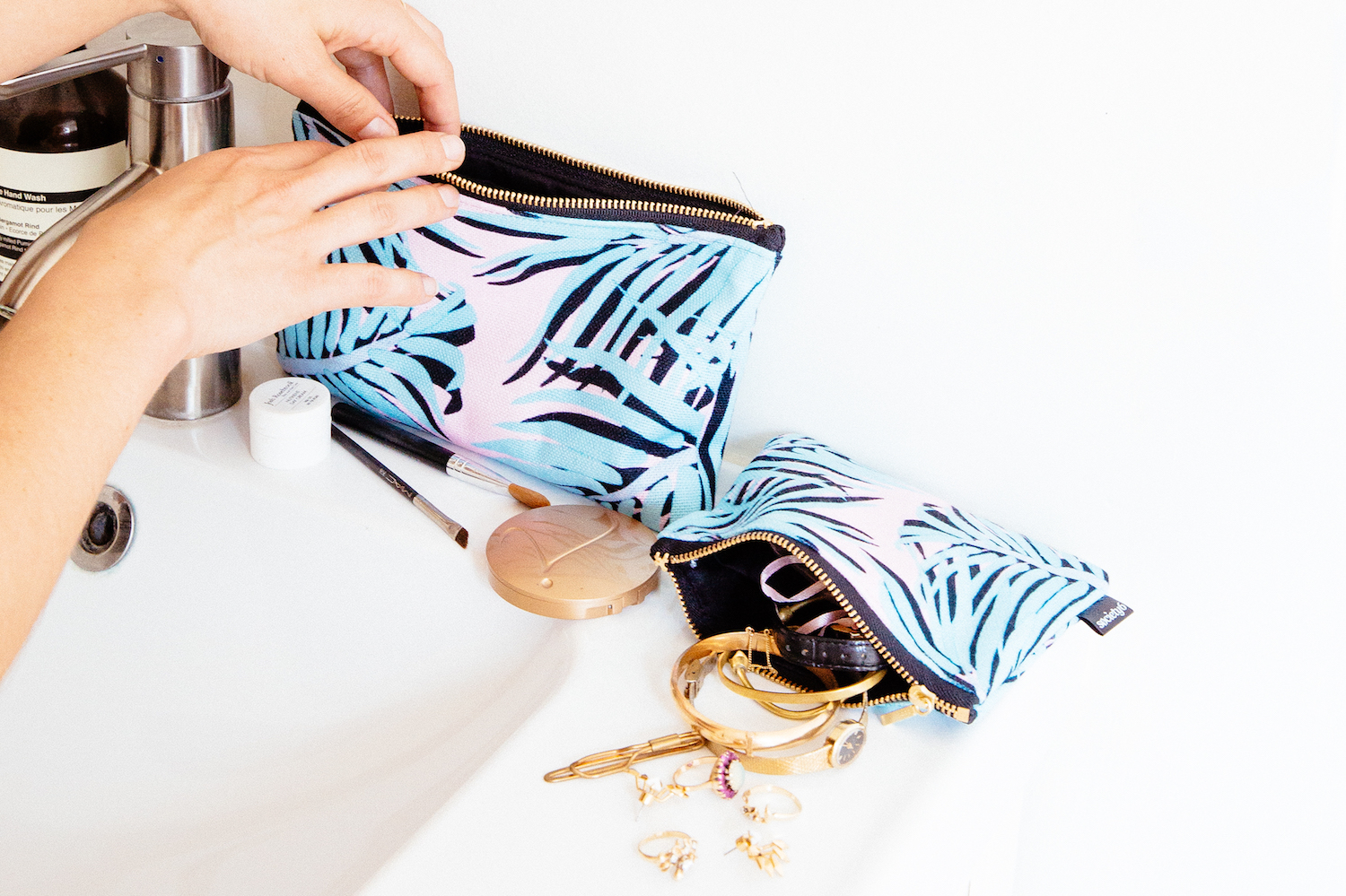 Varying pouch sizes are a total time-saver. Pro tip: the 3-pack is the way to go. I shaved off a solid 20 minutes from my morning routine of frantically looking for my chapstick by organizing my toiletries from my jewelry. I'm pretty sure that makes me an adult now.
THIS COUNTS AS "OUTDOORSY"
My large Marble Carry-All Pouch by Patterns and Textures was the perfect companion for my afternoon outdoor glamp sesh. You mean to tell me that you don't travel with a personal pour-over everywhere you go?
WHO NEEDS "THE CLOUD" WHEN YOU HAVE A POUCH?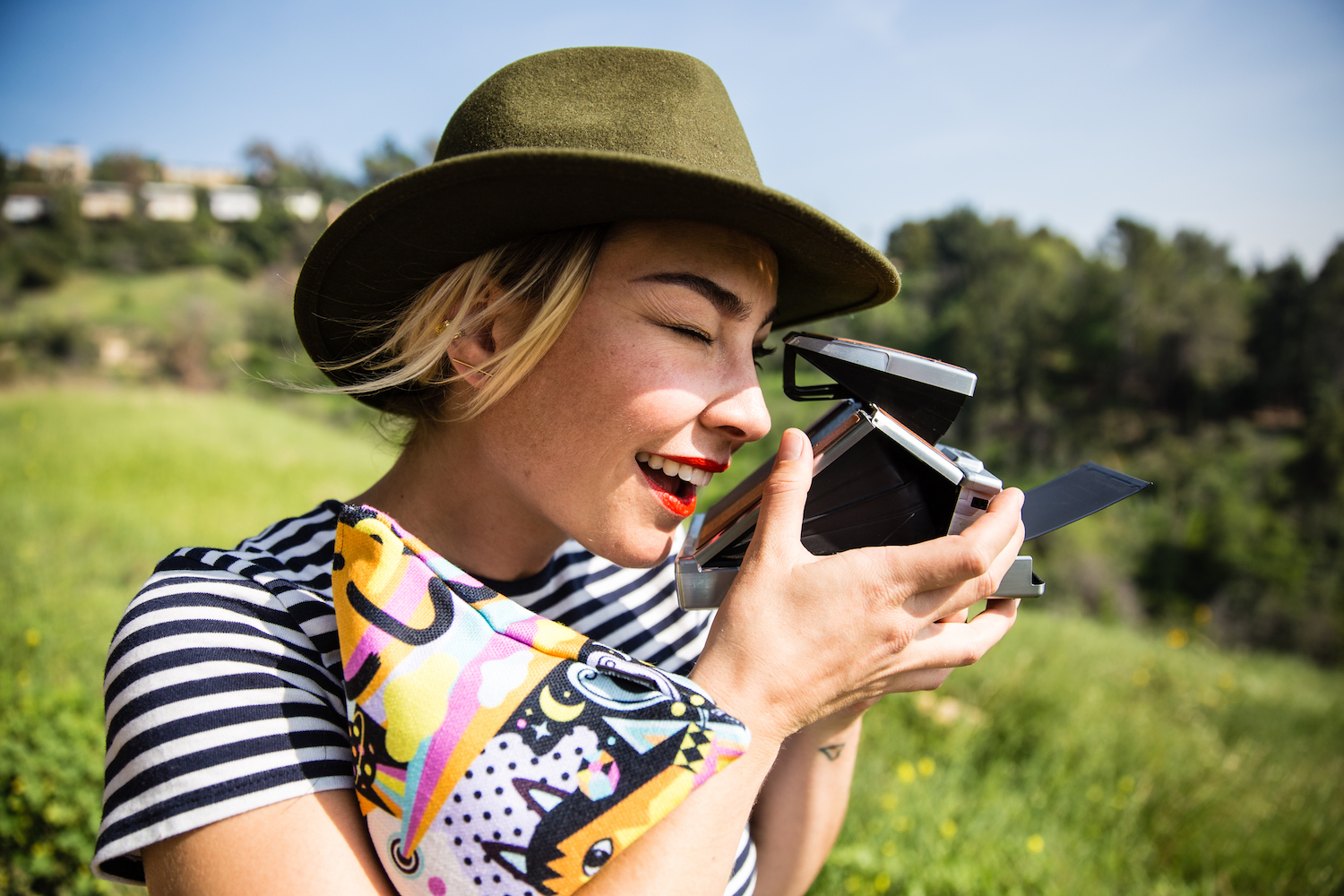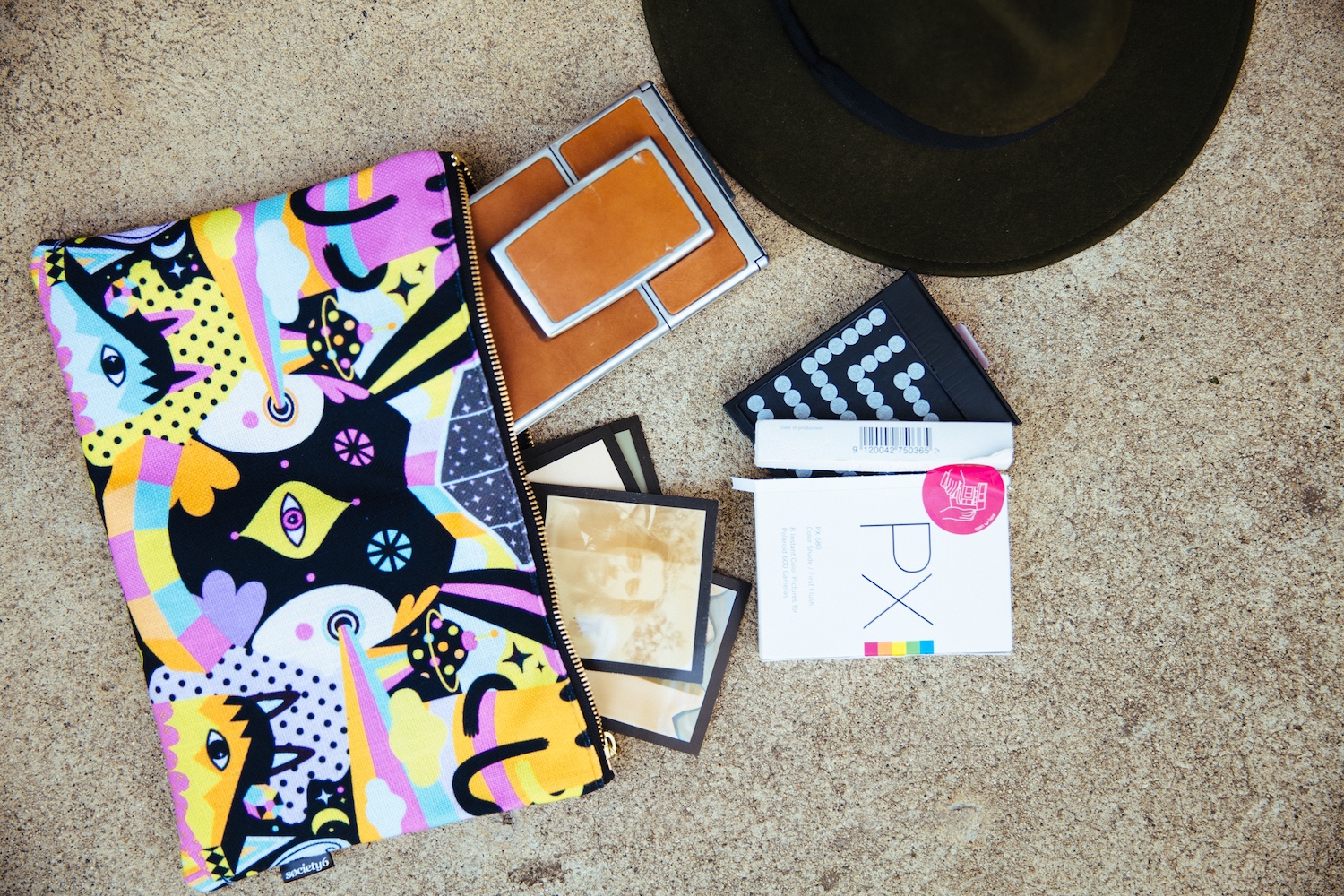 Despite what my Instagram might tell you, I'm a big fan of analog photography. My vintage SX-70 polaroid camera designed by Ray and Charles Eames comes with me wherever I go. The Beyond the Stars Carry-All Pouch by Moxxi was a great place to stash my film (and photos of my boyfriend #SteveXAlexForever).
Photos by Stefan Wigand.
The Birches Carry-All Pouch
3328
Thug Life Carry-All Pouch
3946
Cactus Carry-All Pouch
1143
You asleep yet? Carry-All Pouch
7046
The Owl's 3 Carry-All Pouch
6819
by Isaiah K. Stephens
$15
Nevertheless, She Persisted Carry-All Pouch
1004
by Kimberlyfaye Reads And Designs
$15
GIRAFFE Carry-All Pouch
1434
watercolour cacti and succulent Carry-All Pouch