Whether you're inspired by a new trend or simply want a refresh for your space, conducting a kitchen makeover can be just what you need to circulate new energy in your space.
For many, a kitchen makeover equates to a project that requires a few days worth of work, such as painting the walls a new color or stripping down old wallpaper. But, it is possible to achieve dramatic results without lifting a brush. The following are five essential decor items that can totally give you space a new look and feel.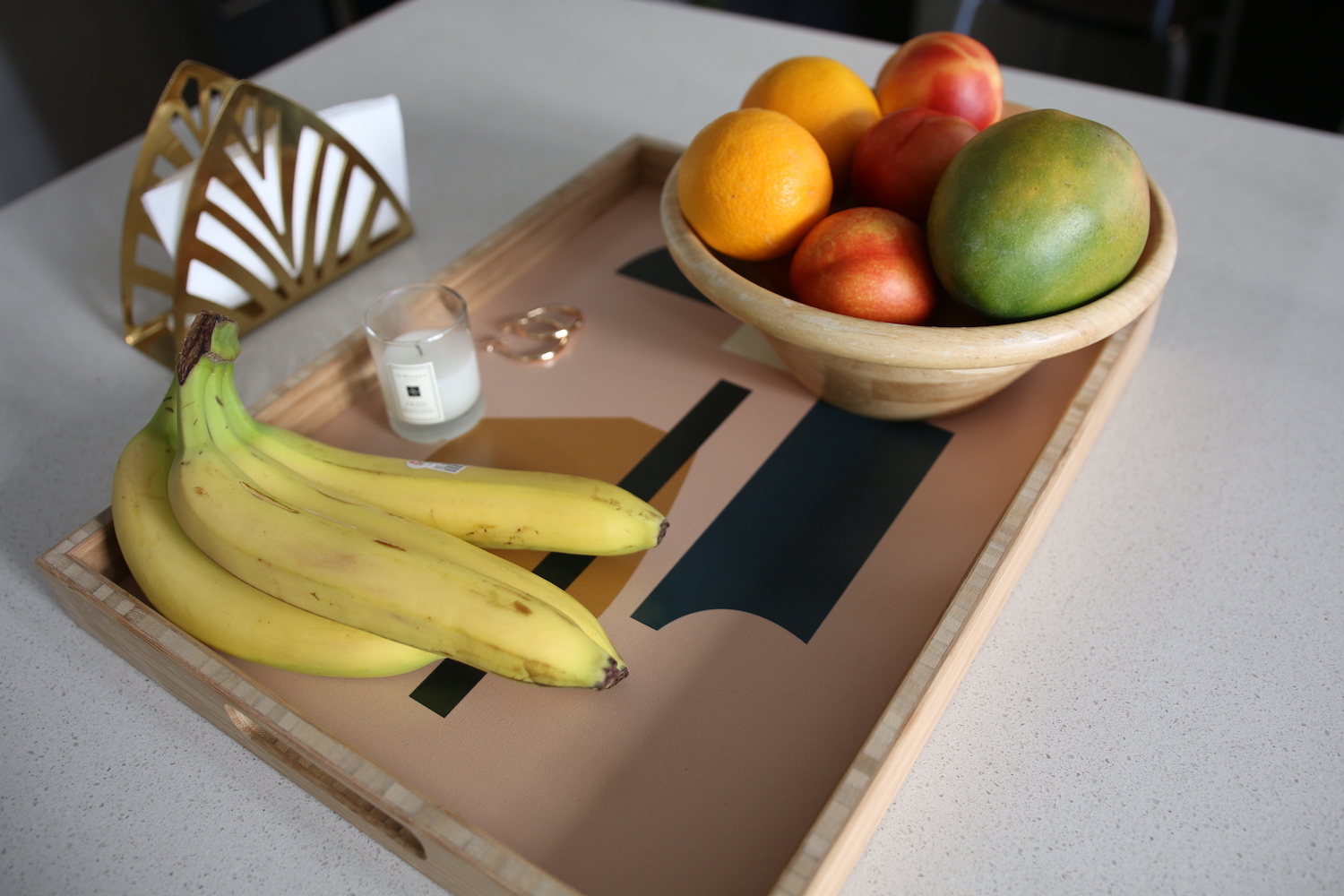 1. Serving Trays
Don't underestimate the power of minimal accessories such as an eye-catching serving tray artfully displayed on your countertop. For starters, our serving trays are made of 100% eco-friendly bamboo, so you can have a total guilt-free purchase. Choose a design that speaks to your kitchen or to your interests. Once you've chosen a design, you can use this tray to artfully curate your spirits and wine. This will require you to use your design eye—the bottles you'll want to display should be aesthetically pleasing, otherwise it's best that they remain hidden in the cabinet or freezer. You can also use a serving tray to display ceramic vases and curate weekly floral arrangements instead. And, If you're on a budget, opt for dried flowers and plants instead!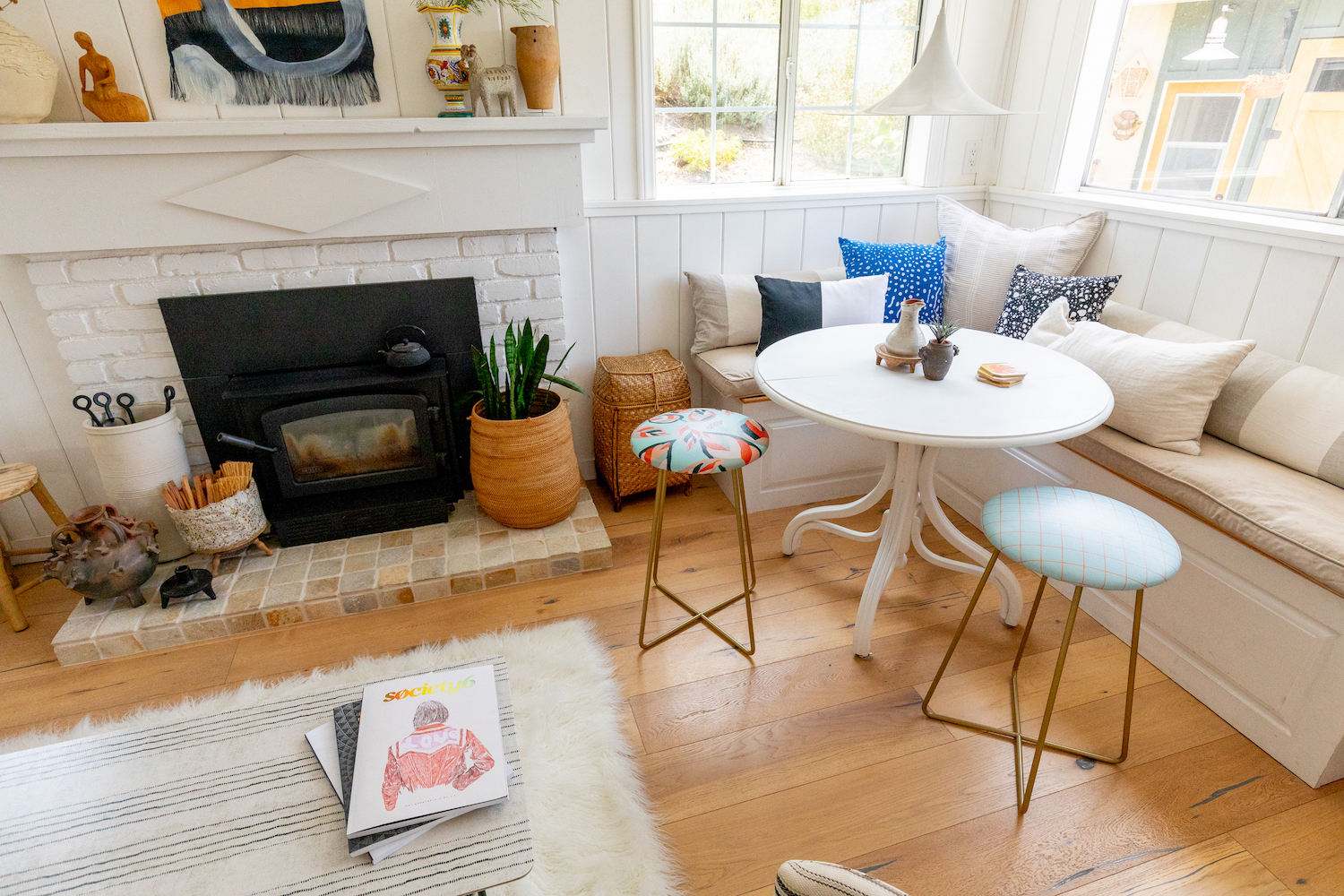 2. Counter Stools
Just as you would accessorize your favorite outfit, you can use counter stools as accessories for your kitchen. Start by selecting a design that draws your eye and complements your kitchen. It can be something entirely unexpected, such as an indigo star map, which will make it stand out more. Once you've chosen a design that encapsulates the soul of your kitchen, you can further accentuate it with smaller accessories such as matching or complementary coasters and coffee mugs.
3. Cutting Boards
Some people like to hang framed art prints in their space, while others might elect for an artful cutting board. If your cutting board will be hung on your wall, elect colors and designs that will fit in the existing theme of your kitchen. Also, feel free to exercise your creativity and curate a cutting board wall in the manner of a traditional gallery wall. This will be perfect fodder for conversation at your next gathering.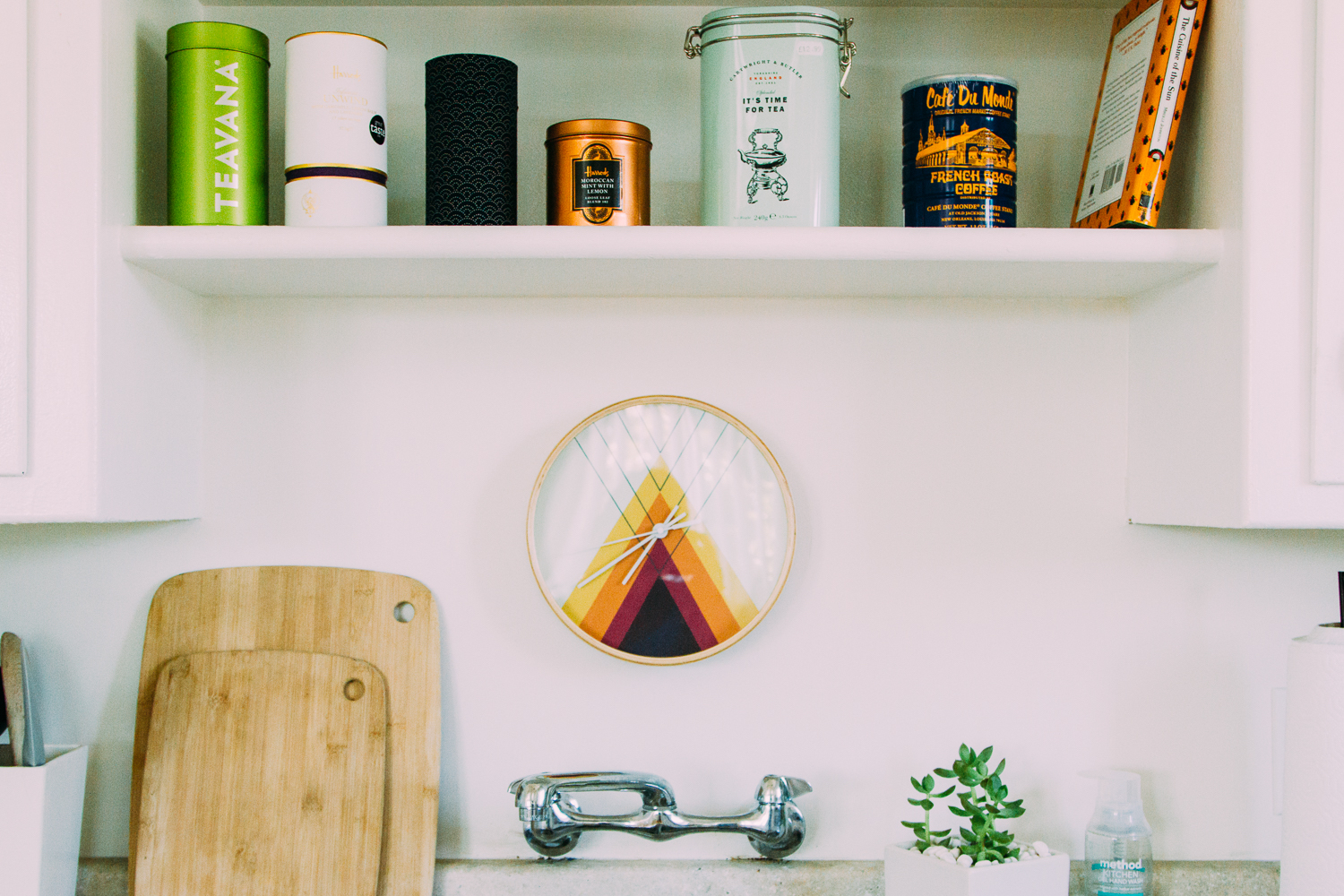 5. Credenza Addition
We're saving the best for last—the ultimate addition for a kitchen makeover is a gorgeous credenza. Aside from the elegance that an eye-catching design can bring to your kitchen, the credenza also offers practical perks as well. If you find that there is too much clutter on your countertops, a credenza is a welcome addition for storage, while serving as major eye candy. Our favorite designs are the ones that are a bit unexpected, so go wild.
Written by Hina Khan
Light Blue Counter Stool
by No Accounting For Taste
$179.00
SQUIGGLE BEAN Counter Stool
Petaluma Counter Stool
by sunshinecanteen
$179.00
Navy Blue Abstract Counter Stool
Shape Study #2 Serving Tray
Colors of Morocco - Landscape Photography Cutting Board
by Beli Photography
$25.00