The holiday season is fast approaching and, unfortunately, there's no cheat sheet to perfect gift-buying.
You don't want to go overboard for Secret Santa with that one colleague with whom you've barely spoken. Nor can you forget your man's father-in-law. Then there's your sister who loves a collection of little things, which requires a whole lot of effort in itself. Enter: the coffee mug. It may not seem like much, but trust us, this is the gift will sit beloved upon a desk for decades, and a household item so integral it's sure to become a member of the family. Here's why.
Because They're Personally Impersonal (When You Need Them to Be)
There's nothing worse than the receiver's voice rising three octaves when they open your present — either because you've done too much or too little. If that person is more on the casual end of the friend spectrum, like a coworker you aren't close with, look no further than a mug for a great gift.
Not only are they inexpensive and inoffensive (therein unlikely to make anyone uncomfortable), making them a great workplace gift, but they also show your consideration.  Each mug can be lightly tailored to any interest that you're aware of. If you know they love animals, try something pug-related, or if all else fails, maybe just a little something that is sure to suit with their workspace decor.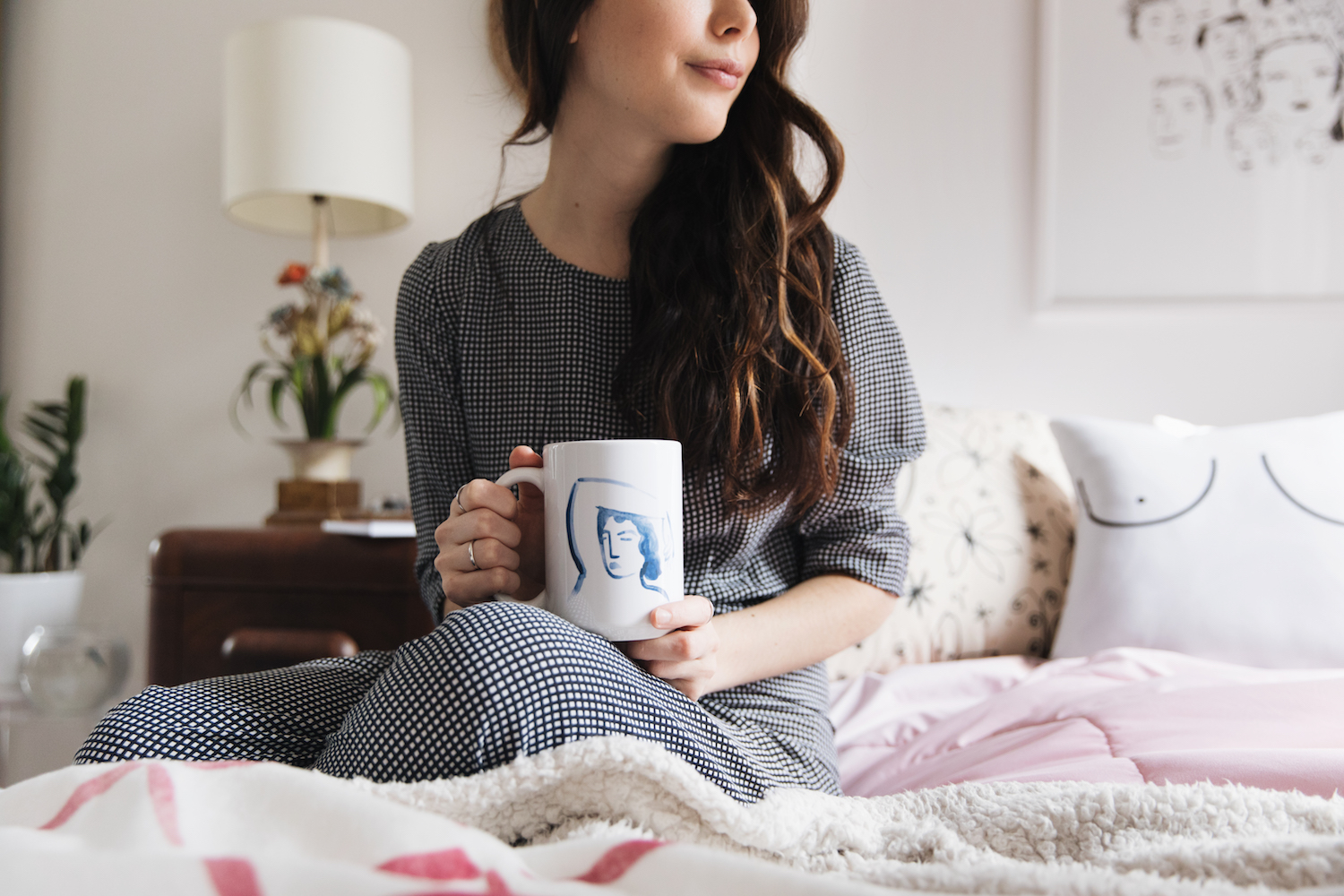 Because Practicality is Key
There's nothing worse than receiving a gift with no purpose (read: that weird decorative orb a family friend gave you one year). Luckily, a coffee mug is such that no matter how many others you have, you're eventually going to put it to use. Plus, a minimalist mug caters to all aesthetics and is a great addition the ceramic collection of any kitchen. And you can still have a little fun with it. This 'First, Coffee' cup, featuring a delicate sketch of a woman gleefully dunking her head in her morning brew, is a perfect fit for any caffeine-head.
Because They Show You Listen
If you're putting together a more robust gift for someone you really care about, mugs make a great canvas to prove you're in touch with their wants and needs. Find the best fit for your family member or significant other with a crowd-pleasing in-joke, motivational quote, or reference to a meme. If you know your receiver is off on an adventure that requires a tabletop update — maybe moving house, heading to college or even getting married — consider purchasing multiple mugs in the same color palette to kickstart their kitchenware. Whichever way, the thoughtfulness will translate.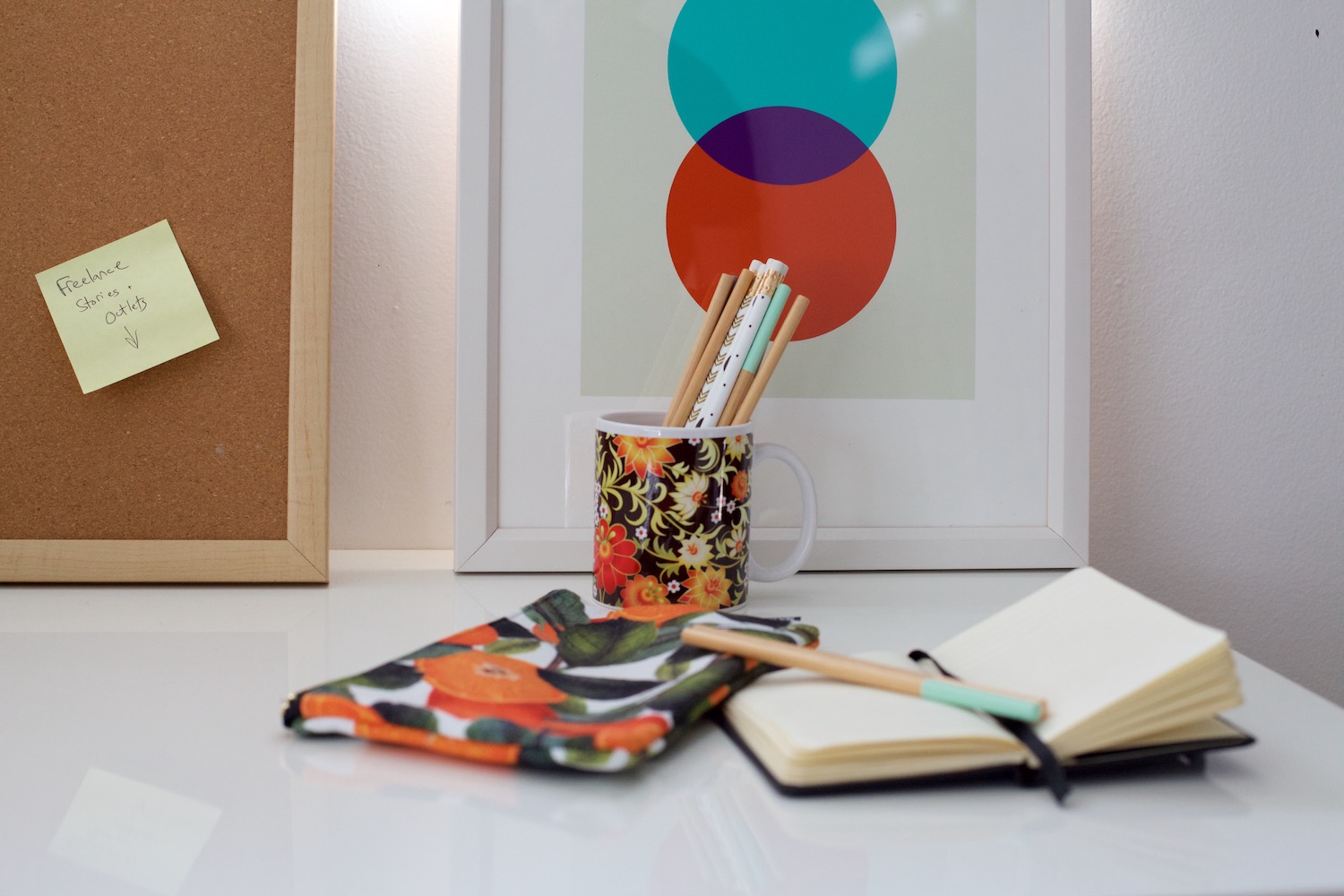 Because They're The Best Kind of Container
Future coffee-drinking use aside, a mug can be your foundation gift that ties everything together. You can fill them with candy or nuts for a tasty treat (in which case opt for a corresponding design, like this one) or use them as a container to conceal an already extravagant gift — like a cellphone or watch. You might even recruit a mug to hold — and spice up — smaller knick-knacks like key rings, magnets and gift cards. Once your contribution has been unwrapped, sit back and watch your receiver try to outdo you.
Blue Coffee Mug
by Alexandra Bowman
$15.99
Come See The Universe Coffee Mug
Loose Peonies & Poppies Coffee Mug
by Shealeen Louise
$15.99
Stolen Faces Coffee Mug
by Mind Over Pattern
$15.99
Sun/Moon Zodiac Signs Coffee Mug
Memphis Pattern 34 Coffee Mug
Alpacas Coffee Mug
by Cat Coquillette
$15.99