Let's face it, when you roll out of bed for that 8am art history class, you don't have much energy to spare on looking cute (or much else, for that matter). When it seems like your pajamas are—yet again—going to have to work as your #OOTD, thank goodness that a cool backpack can add style to any ensemble in two seconds while still being totally functional.
If you've never thought about your backpack as an extension of of your style, it's time to go shopping. There are so many designs available that are just as fashionable as a killer pair of shoes. And if it's a feminine, chic look you love, you might be surprised at the patterns and graphics that can achieve that without going super girly.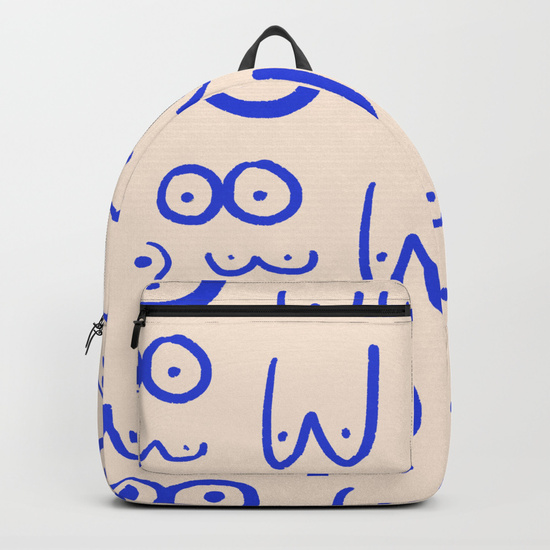 Try a female motif (gestural boobs, anyone?) that's cheeky, not cheesy. Or if you love florals, look for a fresh, updated version and play with an unexpected color scheme. If you have an unabashed love for pink (and honestly who doesn't? It's practically a neutral now) but don't want to take it into candy-coated territory, opt for a pattern that's modern and minimal.
Basically taking a contemporary approach to traditionally feminine imagery will feel more chic than saccharine. For more ideas to get the style, shop our collection of cool women's backpacks here.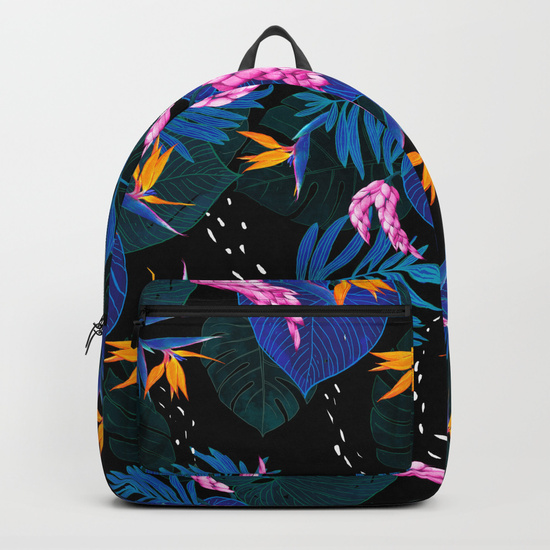 Night In Paradise Backpack
Halloween Makeup Backpack