We're back with Week 4 of the 2020 Artist Holiday Success Guide. This is the week we've been waiting for! Cyber Week is upon us a now is the time to promote your shop. Here's 5 things you can do now to make the most of this week + a few helpful reminders.
Cyber Week Sale Details
50% off: art prints, framed prints, wall hangings, posters, canvas prints, mini framed art prints, mini art prints, metal prints, wood wall art.
40% off: tapestries, throw pillows, rectangular pillows, floor pillows, throw blankets, blackout curtains, sheer curtains, wall clocks, wallpaper, wall murals, duvet covers, comforters, pillow shams, bath mats, shower curtains, hand & bath towels.
30% off: everything else.
1. Promote, promote, promote!
Cyber Week is here and with more customers than ever shopping online this year, there's no better time then now to let your fans and followers know about the deals going on in your Society6 shop. Make a plan to promote your shop and our best sale of the year on all your social platforms and in your email newsletter.
Reminder: for most products the amount you earn does not change if the product is on sale so there's reason not to make the most of this busy shopping period!
2. Share promos in your own style.
Authenticity is key. Promo posts that are uniquely you will help you stand out in this busy promo season, but don't just take it from us. Read how Society6 artist Deluxewitch expertly weaves promos into her own social style.
Read: How to Promote Yourself in Your Own Style
Running short on time to make your own promos? We've done some of the work for you. Download the current promo overlays here.
3. Earn more by utilizing the Affiliate Program.
We've said it before and we'll say it again, if you're sharing links and sending traffic to your artist shop, you're going to want to make sure to include your Affiliate link to earn 10% on anything a customer purchases. That means, if they buy something from your shop, you can earn up to 20% on your own products. And if a customer chooses to buy something from another artist instead of you, you still earn 10%! Sign up here.
Quick Tips for Affiliates: 
Add your affiliate link to your link in bio
Add your affiliate link to any products your share
Add your affiliate link to your shop link from your website
4. Share about yourself AND other small businesses you love.
Saturday, November 28th is Small Business Saturday. We proud to be a platform powered by independent artists. Whether art is a side hustle, your main hustle or just a hobby, this is a day you get to proclaim your small business-ness. It's not an easy job being an artist, and neither is running a business–and you're likely doing both. So are a lot of your creative peers.
In addition to taking the opportunity to thank those who support you, consider highlighting the work of the fellow artists or businesses who have made an impact on you or journey as an artist. Spread a little extra love for your creative peers this Saturday!
5. Check out Instagram's new Guides features.
Instagram just launched Guides–a new way to curate and share posts, places and products you love. You can find this feature by tapping the plus icon in the top right of your profile and selecting "Guides". Get creative by sharing a Guide featuring past posts highlighting your most giftable products. Looking for a little inspo? We're loving what Society6 artist Bodil Jane has done with Guides.
Note: this is a very new feature, so if you don't have yet, it should be coming your way very soon!
Products to Promote This Week: Wall Art, Home Decor & Bed and Bath
From 11/26 – 12/1, we'll be offering 50% off the entire wall art category and 40% off home decor and bed and bath products. These are our bestselling products and they are are particularly popular during Cyber Week so consider putting in extra promotion on these items in particular!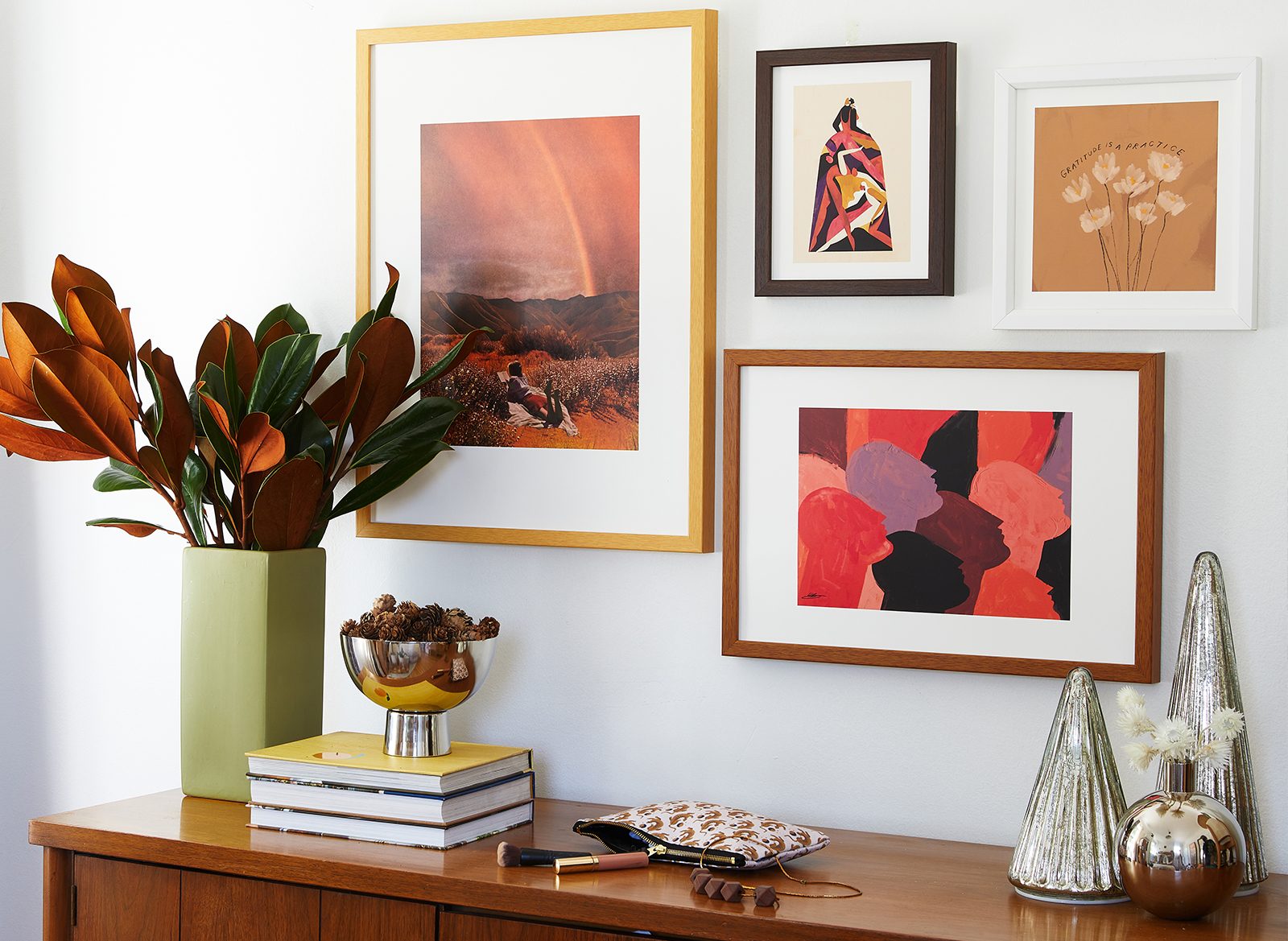 Remember you can always find our most up to date promo schedule here. See you next week for our last week of tips for success!