Promoting your work can seem like such a chore, but when you're as good at it as DeluxeWitch, the promos you create can basically become part of your repertoire.
We reached out to Autumn to share some tips after falling in love with her totally on-brand promo announcements—check them out and get inspired to create your own!
Sometimes promoting your artwork online can feel like you're shouting into an empty well, especially if you're just starting to try and grow a following. But being recognized for your art simply starts by making your art recognizable and making it easy for your potential audience to find. It's all about carrying the experience of your artwork into promotions in a seamless way that doesn't break the fantasy for your viewers. With just a few small but mindful moves, you can shift your store into gear and create promotions that grow your brand and your following.
1. Create a set of brand rules and stick to them.
Take a step back, look at the intersections and common themes within your body of work. Look at color palettes, your overall style and vibe, the subjects of your work. Create a set of brand rules and stick to them. Setting branding guidelines for yourself and reiterating your branding system will help to create a recognizable web presence around your artwork.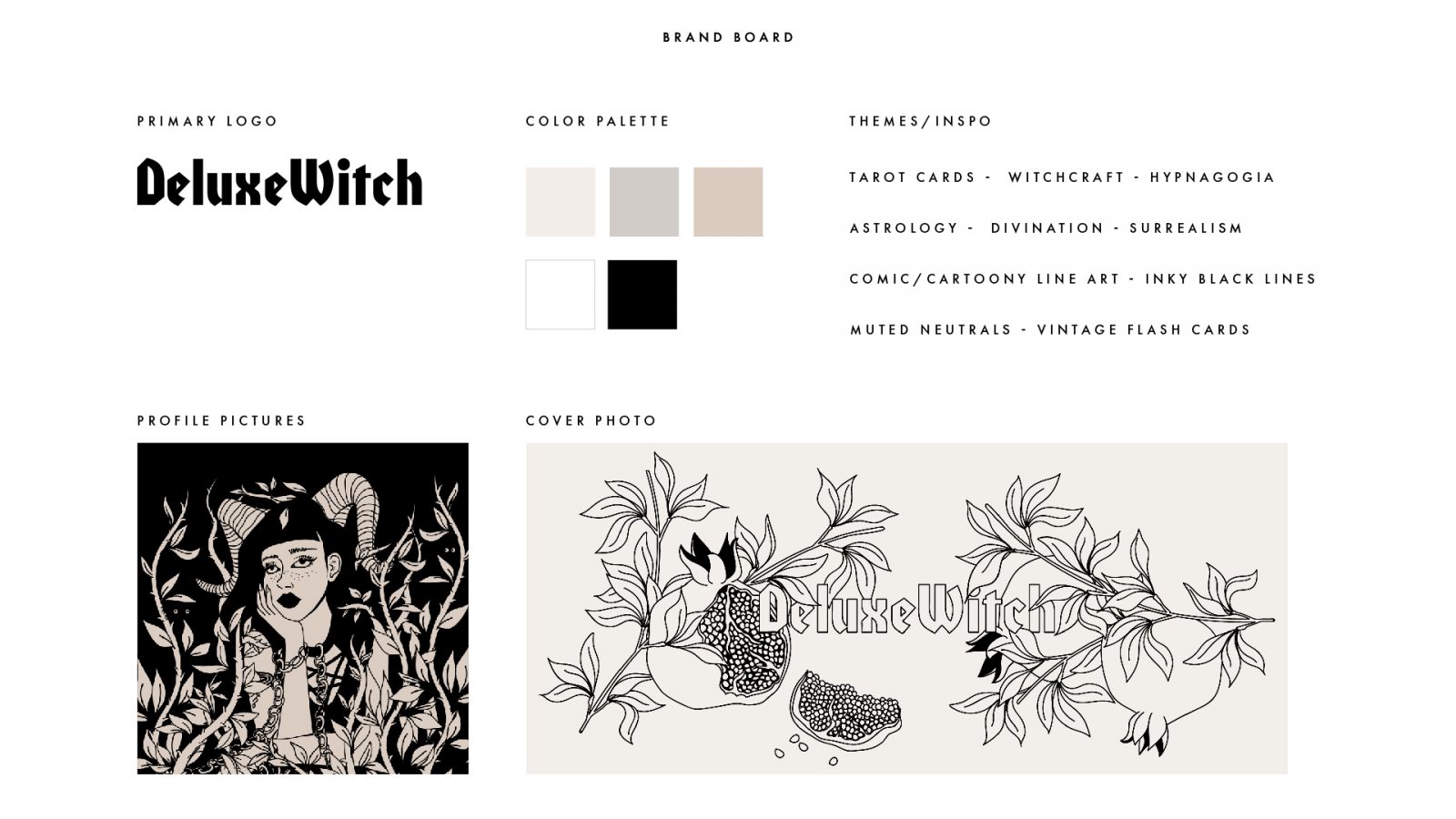 Don't be afraid to archive work that doesn't meet the criteria or further the narrative of your brand. Not only is your audience craving consistency and direction, but when you create rules for yourself, you can relieve some of the anxiety that comes with creative block, or a blank canvas and no direction. Your body of work is your ever-evolving masterpiece so refine, refine, refine.
2. Choose products that best showcase your artwork.
Creating promotional products that sell starts with the curation process. Society6 offers a great selection of products, but forcing all of your artwork onto each and every one of them is not necessarily to your advantage. Plain and simple, some art works better as an art print, and some looks more enticing on a bag.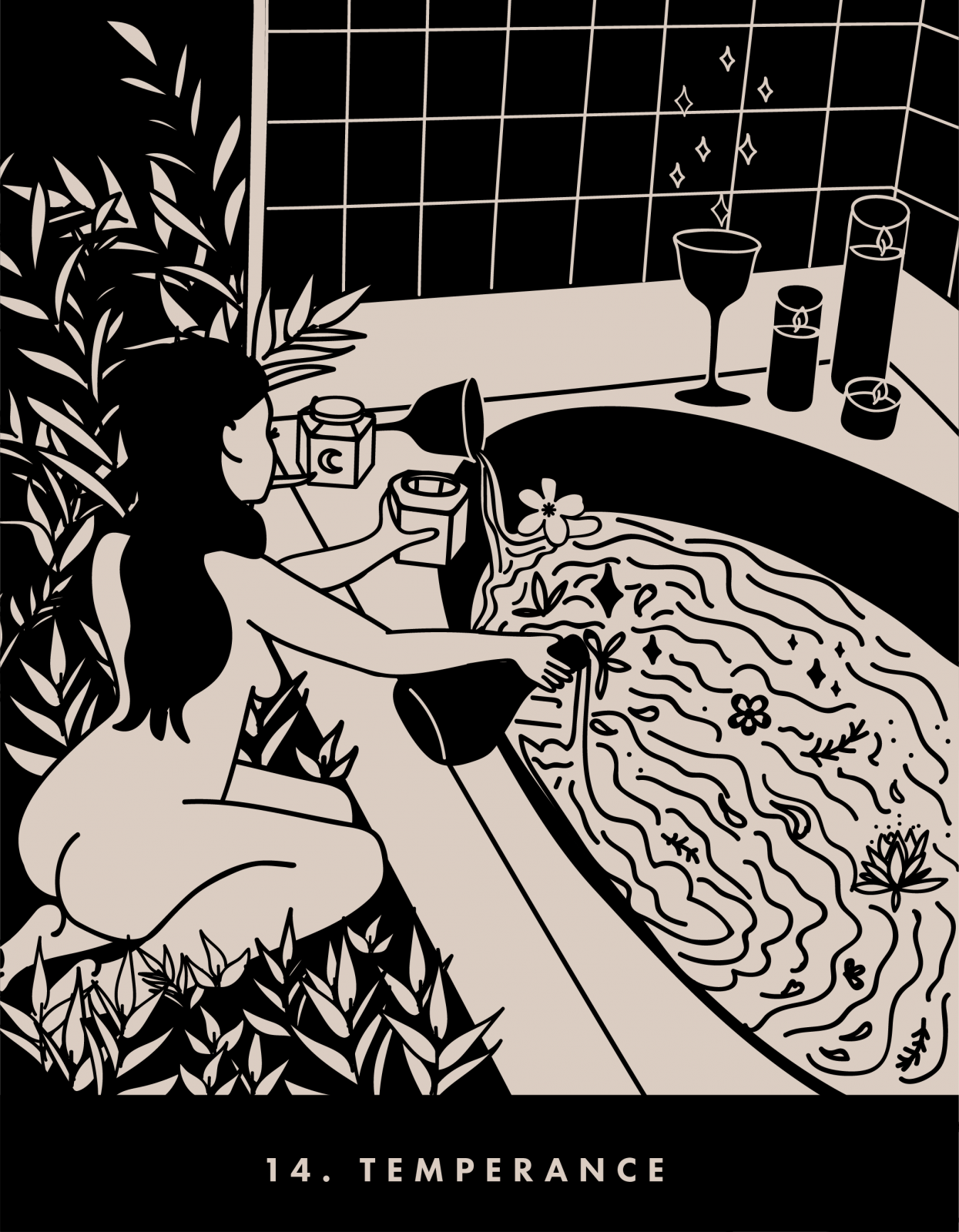 If it doesn't look like it was made on with intention, your store and social media feeds can end up accumulating clutter and look like just another spammy bunch of images, which will inevitably scare off your potential customers. Choose and enable products that make sense together – such paper products and accessories, or bedding and bath and home decor, etc. to create a unique and tailored shop.
3. Create branded promo designs.
A quick and effective hack to build your brand, find new customers and followers, is to pull elements directly from your artwork and use them to create simple but enticing promo graphics. Don't worry about it coming off as redundant. The best promo designs give your viewers a taste of your vibes while enticing them to snag the deal you're offering.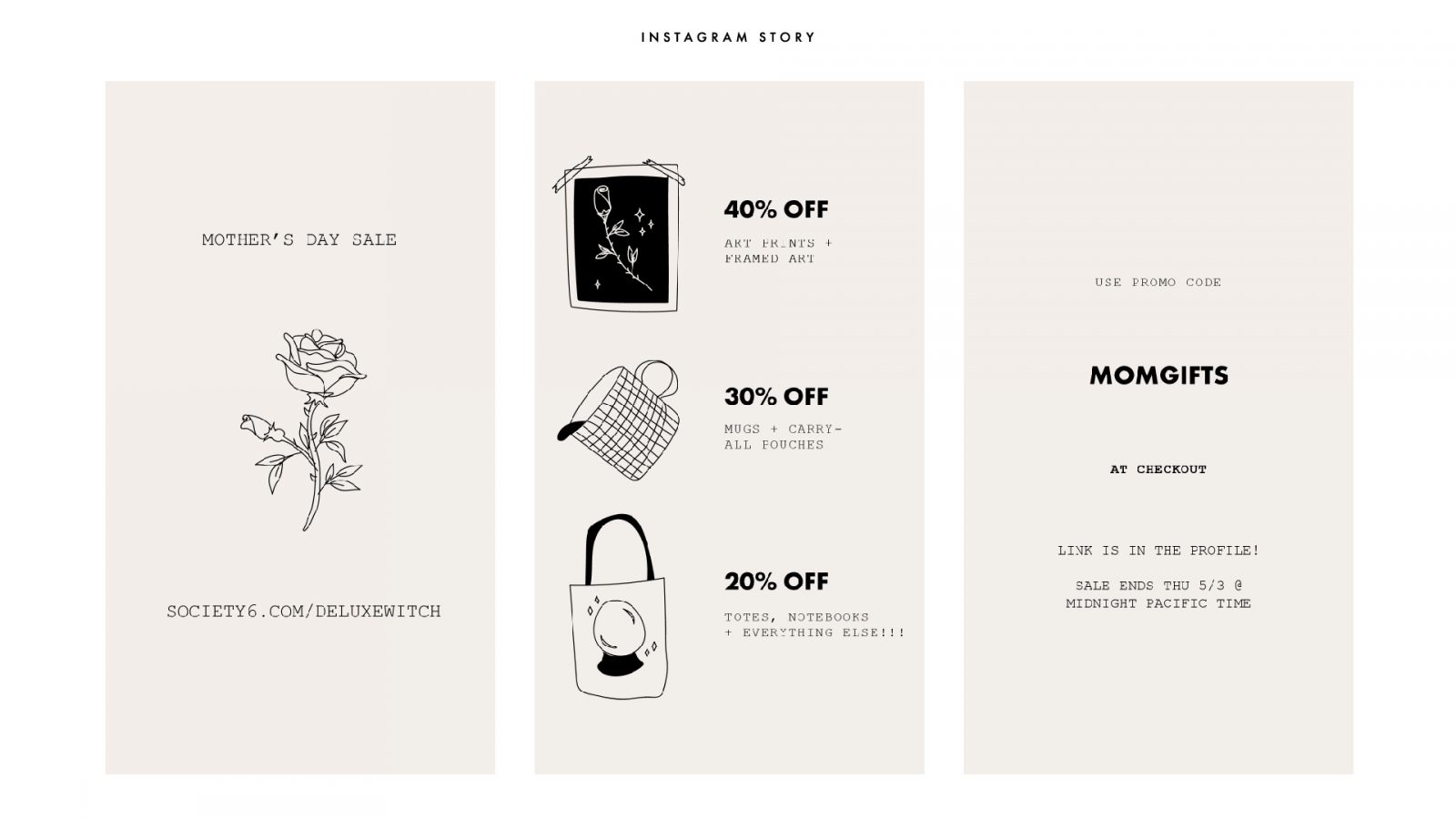 Choose typography that compliments your artwork and matches your vibe. Make sure the text is easy to read, state the terms, timeline, and promo code clearly. Let your followers know where to find you. Include your store URL or username clearly in the promo graphic, or if your link is in the profile. Make sure the resolution and image ratio is optimized for your social media platform of choice.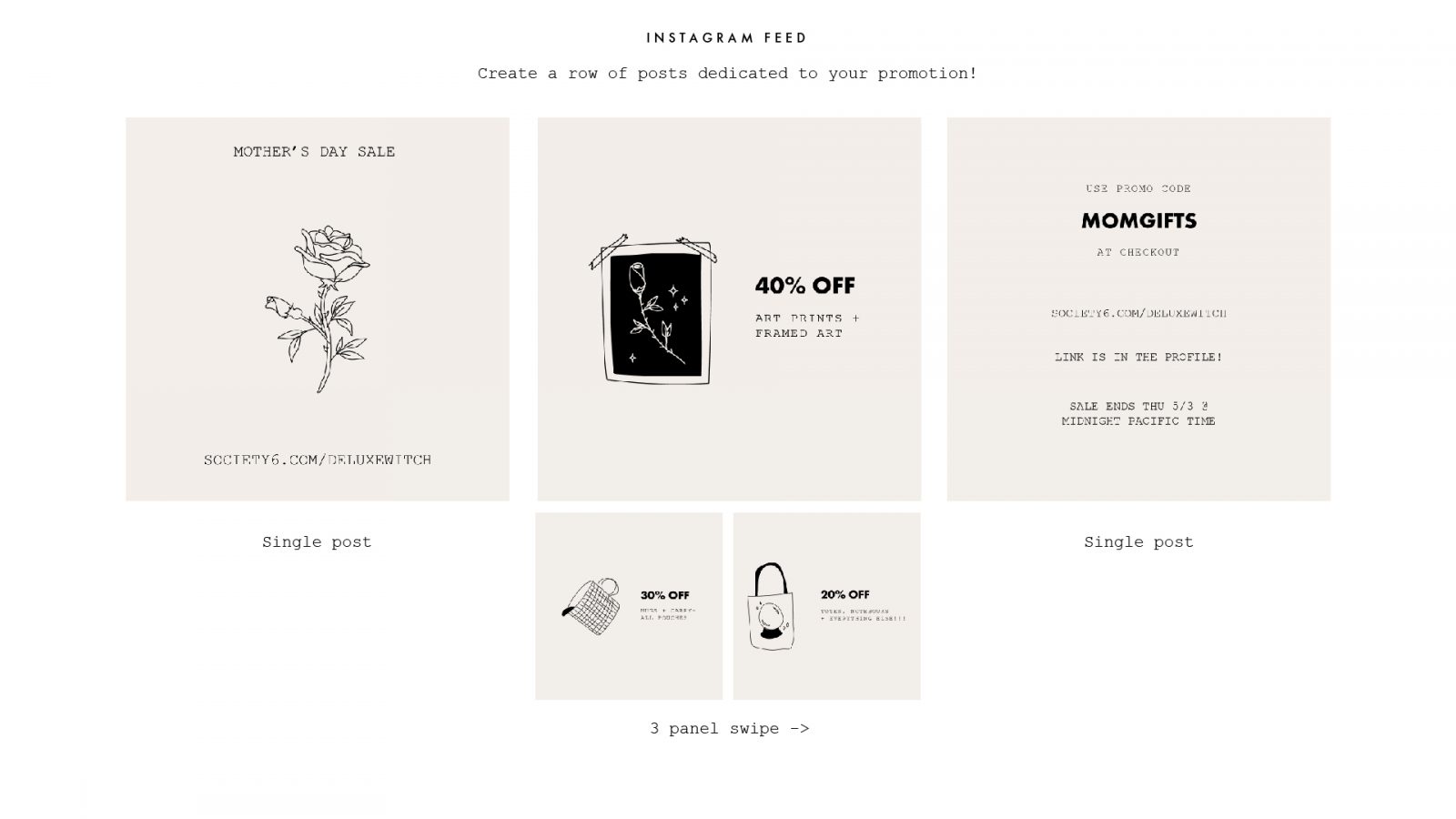 4. Share your story along the way.
You're constantly evolving as an artist, so your bio isn't the only place to share your story! If you're not actively writing about your work, it's time to start. Curate a blog or caption your artwork in micro-blog style on social media to share further thoughts on your work and develop your brand's voice. Not only does the addition of text help with search engine optimization (SEO), but your followers wants to know more about the inspiration and the philosophy behind your work.
5. Promote intelligently.
Keep yourself in the loop! Subscribe to the Seller Newsletter for creative briefs, seller tips and promo schedules. Society6 handles scheduling the promotions so you can focus on creating art and building your brand. Choose one or two social media platforms that make sense for your brand. Cross-post on platforms with a similar audience to maximize visibility of your promos. Share crops of your artwork as well as branded promo graphics. Remember that every social media post is a chance to share a bit about your brand, so engage socially as well!
Pay attention to what your followers respond to and adjust your strategy accordingly. Create a block of hashtags to use throughout your posts. It's much easier to copy, paste, and edit your hashtags than to retype them every time.
Engage socially! Promoting goes beyond sales and asking people to buy your stuff. Start building your network by following other artists, use hashtags to participate in creator challenges and discussions within your following and niche.
If your viewers can understand where you're going, they'll follow and start anticipating your next move. Streamline your social media process by choosing one or two and promoting within the correct hashtags. Share your story as you go by captioning your graphics and/or posting further thoughts on your artwork in a blog. Connect with your following by branded promo graphics that give them a taste of your artwork. Create a set of brand rules and stick to them. With just a few thoughtful moves, you can transform your portfolio into a hopping brand with direction.