MODERN NEWSFLASH: Valentine's Day gets to be about who you want it to be about.
It is no longer necessary to put the focus on who you're currently boning, nor pining for the one(s) you usedto bone. Nay, away, away, with this nonsense. Cupid doesn't get to make the rules FOREVER. After all, as Joan Crawford told the Hollywood Reporter in 1954, "Love is fire. But whether it is going to warm your hearth or burn down your house, you can never tell." But platonic love? Ah! As Beck said, that is "Where it's at."
If you're stumped on what to gift your beloved friend for Valentine's Day this year, I'm here to help you out. Having over 200,000 artists on one site means having myriad options for surprising your friend with a gift that is not only wildly perfect for them, but also fits the precise shape of your friendship. Below, read on for four categories of friends and how to present them with the perfect token of your affection this February 14th.
P.S. Always, always, add dessert. If any of my friends out there are reading this, they should know by now I don't like chocolate so please BYORP (Bring Your Own Rice Pudding) to this Love Fest o' 2.
[NOTE: Please excuse the gender-normative pronoun use in this story, it's only because we know of zero men who give their platonic friends gifts on Valentine's Day. If you are one, we want to hear from you and also we want to be your friend!]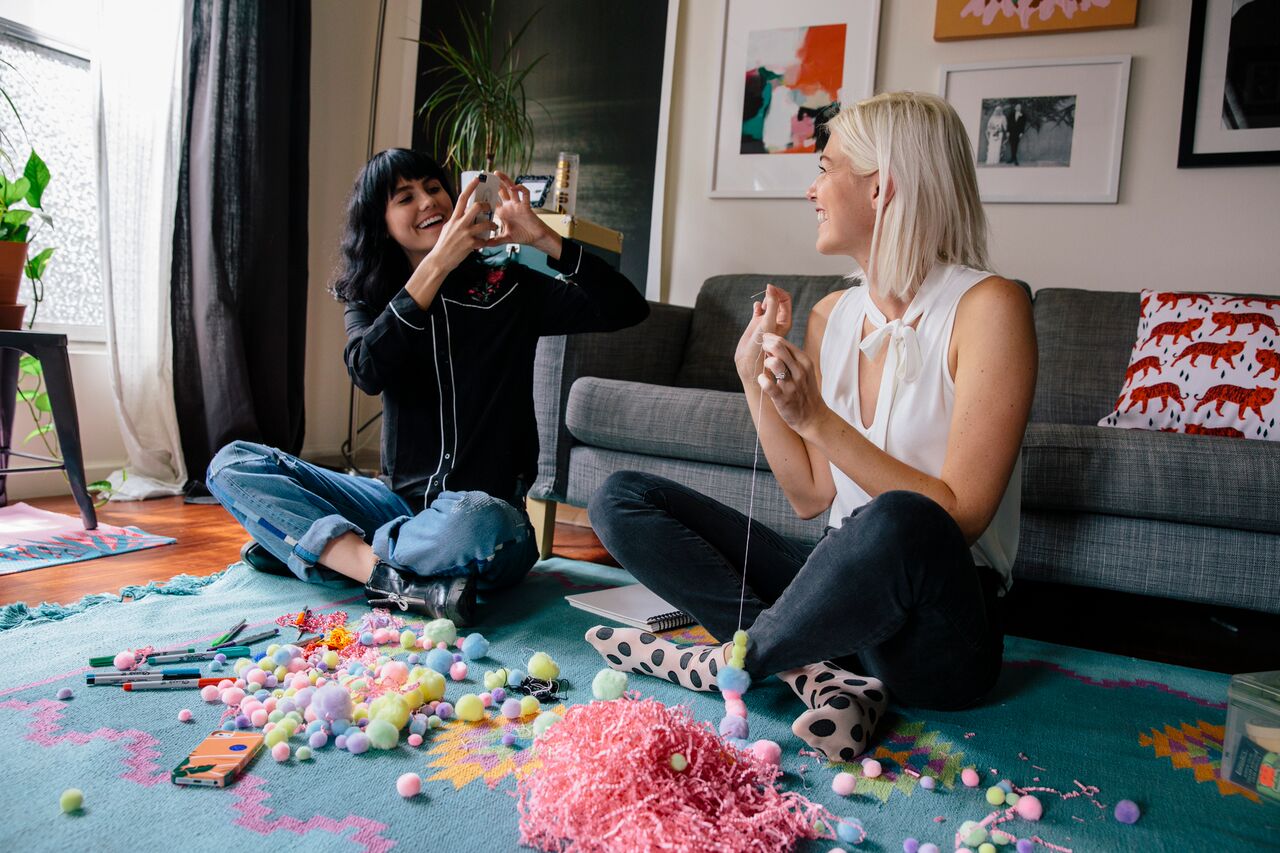 Friends Who Are Dating Someone New & Forgot About You
So, your best pal in the world, the keeper of the other half of your heart necklace (or French Fry necklace, in my case), started dating someone new. They are ensconced. They are utterly enveloped in this new human being, who for all you know could be a TERRIBLE choice and quite possibly the person with a plan to bring the Bubonic plague to the 21st century. You don't know, because someone hasn't asked you your opinion yet.
While you let that injustice stew, consider how to let her know that you miss hanging out with her 24/7. A rad pastel tropical blanket will reminder her of sunny beach days you guys used to spend together and simultaneously get you both amped up for summer days ahead ('cause those are super close, right? *reads groundhog day news, slumps over desk*). Let's say you have met the new paramour, and tbh you are N-O-T impressed. Give her these comfy leggings with a strong, subtle message to telegraph your disapproval. Maybe she'll care, maybe she won't, but either way her @$$ is gonna like fooyyyyyynnnn.
Also, artist Kaethe Butcher allows us a 1) super hot 2) nicely on-the-nose way to portend the near future on her behalf. Also nicely serves as a reminder to you, the limerence will fade soon enough! Be patient and maybe use this extra time to devote to yourself, art projects, reading books, and investing in other friendships!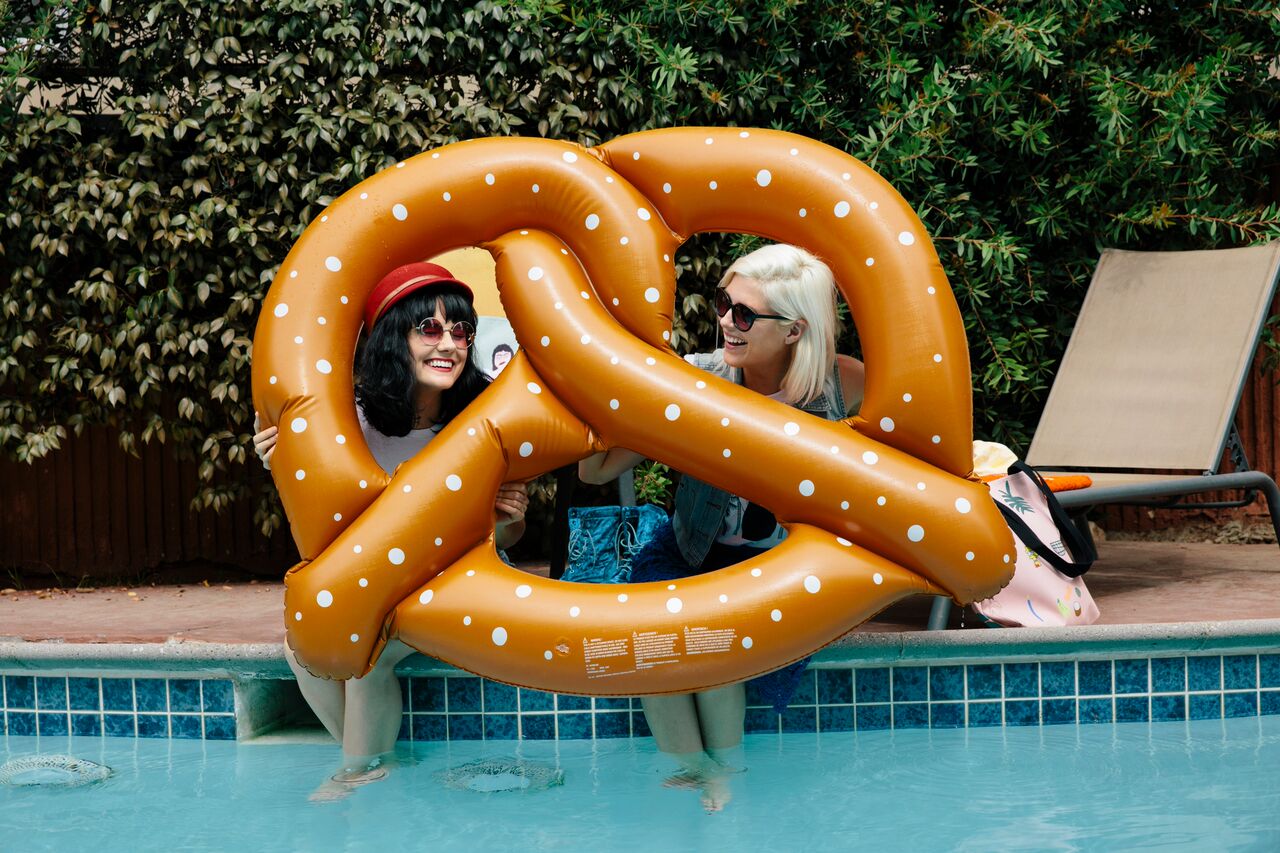 Friends Who Are More Like Your Limbs
The term "friend" doesn't even begin to cut it. You'd give a limb for this person (preferably a right one, since you're a lefty). You may or may not have already donated a non-essential organ to this person. You know what they're thinking before they even know what they're thinking, which simultaneously infuriates and delights them. What I'm saying is, this person deserves the world, and on Valentine's Day you want to show her how much you would feel like a love-lorn, lonely sailor in a Hemingway story (pick one, any one) without her.
First of all, butts. I can't stress this enough. Like any most interstellar of best friends, you two are always complimenting each other's, so honor that tradition with this most whimsical of shower curtains of all time. I'm grinning just thinking about showering surrounded by a bunch of illustrated butts every day. Give her the same joy!
Don't forget to reminder her of how much you love post-sleepover breakfasts with this Treo Zirinis breakfast print on an adorable rug for her kitchen. And now, when she glances at the clock, she can always remember that it's always, always about time to go drink wine and eat cheese with you.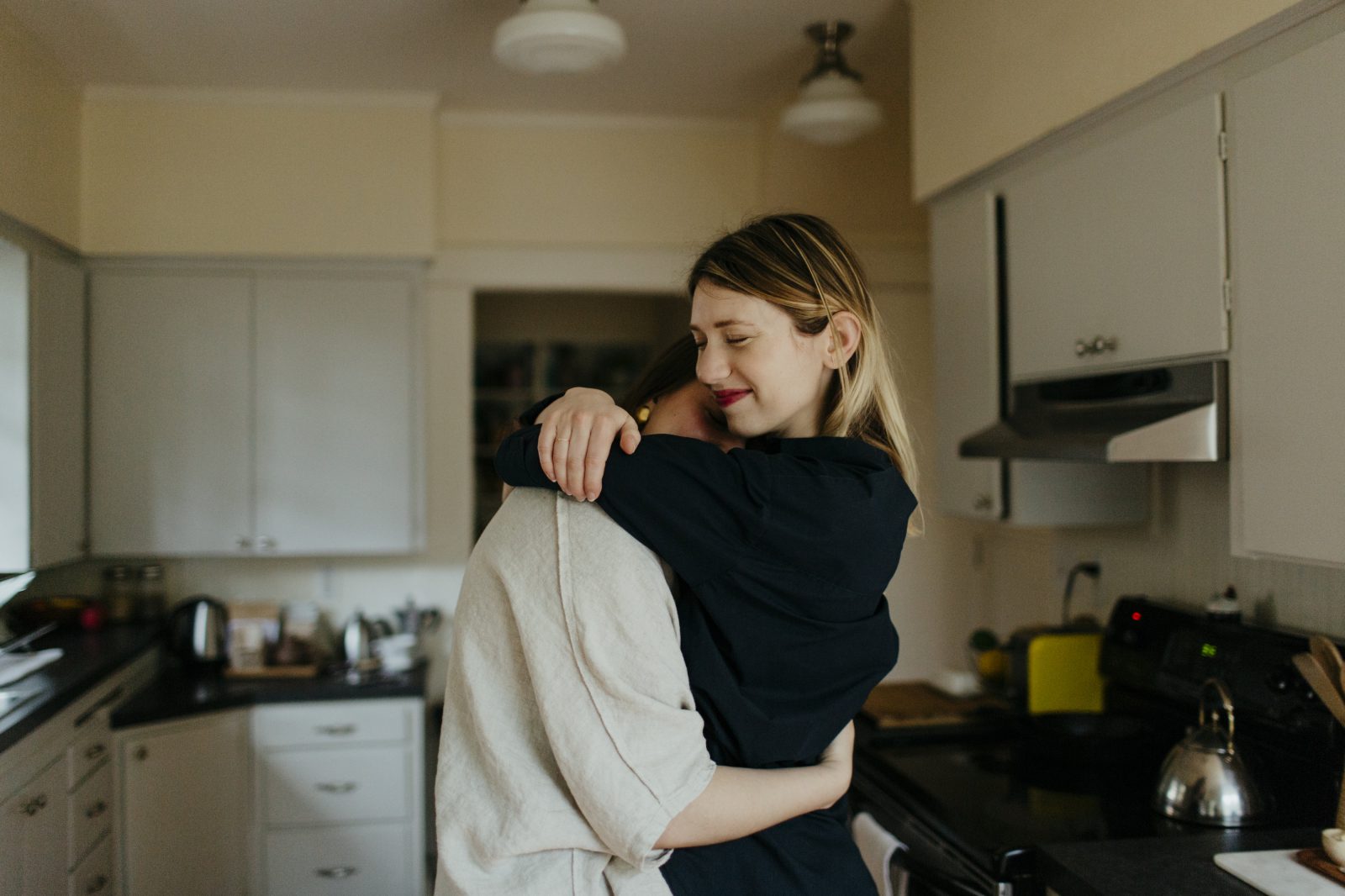 Friends Who You Miss Like Crazy
This particular friend made the devastating, stupefying, life-altering mistake of moving across the country from you. Why in Buffalo gourd's name did she do this to you?!?! It could have been for her career, or her wanderlust, or myriad other reasons, but the point is you're very far away from each other now and February 14 provides an ideal opportunity need to send a hardcore love message in a bottle.
Continuing with the butt theme, this towel will remind her of you and how much you love her butt, and it will remind every single day when she gets out of the shower. Speaking of the shower, look at this curtain! That print is so jaunty, so cheerful, so colorful, just like her! Plus, you're tired of seeing her super drab bathroom when she FaceTimes you while she's getting ready. She deserves a bathroom as fun as she is, and you're JUST the friend to give that to her.
Oh, and why not send her a cozy sweatshirt to remind her you need to plan your bi-annual bi-coastal adventure? Put some some old-school maps in the sleeves to make it a care-package worth remembering.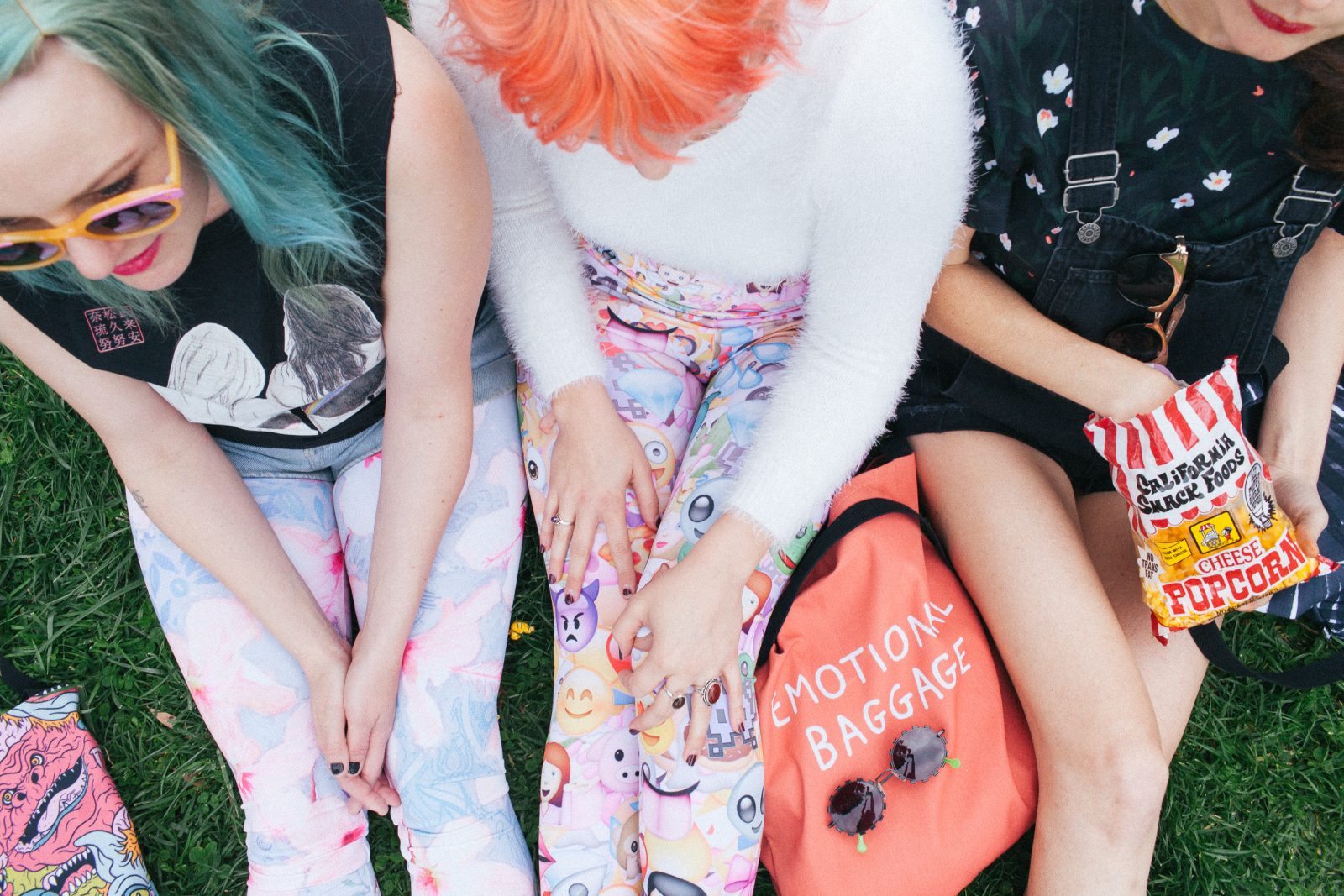 Friends Who Seriously Need 2 Lower Their Standards
This friend loooooves to spend Valentine's Day complaining about how she can't find someone worth her time. She's roll-her-eyes reluctantly on every dating app and she finds a way to dismiss any first date on Seinfeld-level reasons. She once harped on and on about the size of a guy's calves until you had to gag her with Thai rice pudding (see: Valentine's gifts to get me).
On hereby named Friend Cupid Day, give her some fun gifts that remind her she needs to take the world of non-platonic love a liiiiiitle less seriously. To let go a little bit. A mug to remind her that she is specific and special enough to also maybe not be everyone else's cup of tea (though, of course, she's yours!), so, you know, maybe be gentler on the other loveable weirdos out there. Leggings with a cat print all over them to remind her of what she might find herself comfortably surrounded by in 20 years if she doesn't start giving non-furry living things more of a chance. Oh, and a couple totes to add some insalubrious sass to her step (not that she needs it).