Fall is officially here! Even for California – though only inching into what seems like fall according to the weather, the colors around us have changed and so has our mindset.
Rich colors and soft fabrics for fall have come to play for Los Angeles interior designer Jillian Kliewer —  "It's easy to love all (two) seasons in LA, but fall is by far my favorite." Jillian has picked three different color schemes that are easy and affordable for a fall living room look.
1)  Rusty Reds, Plums & Pink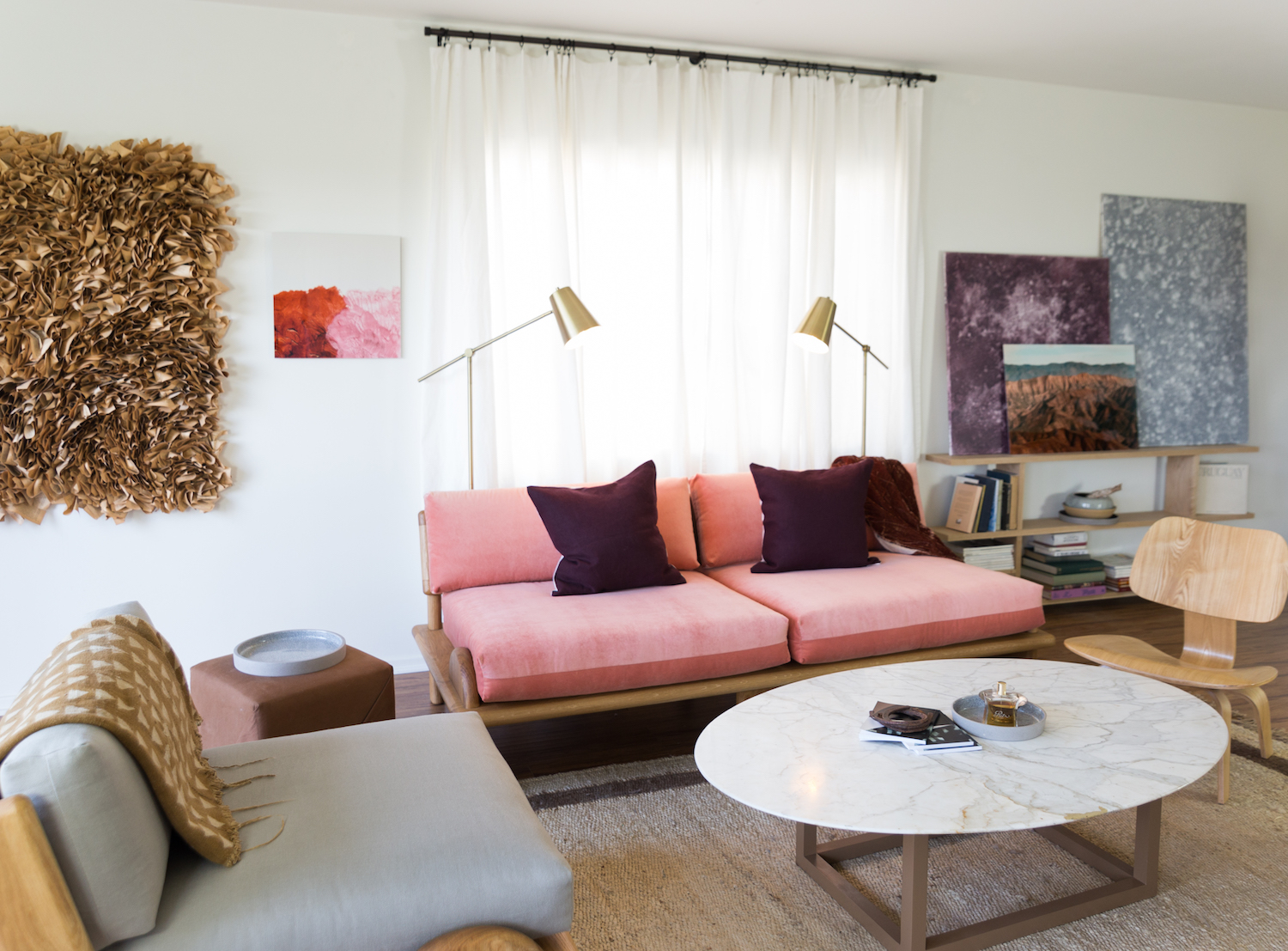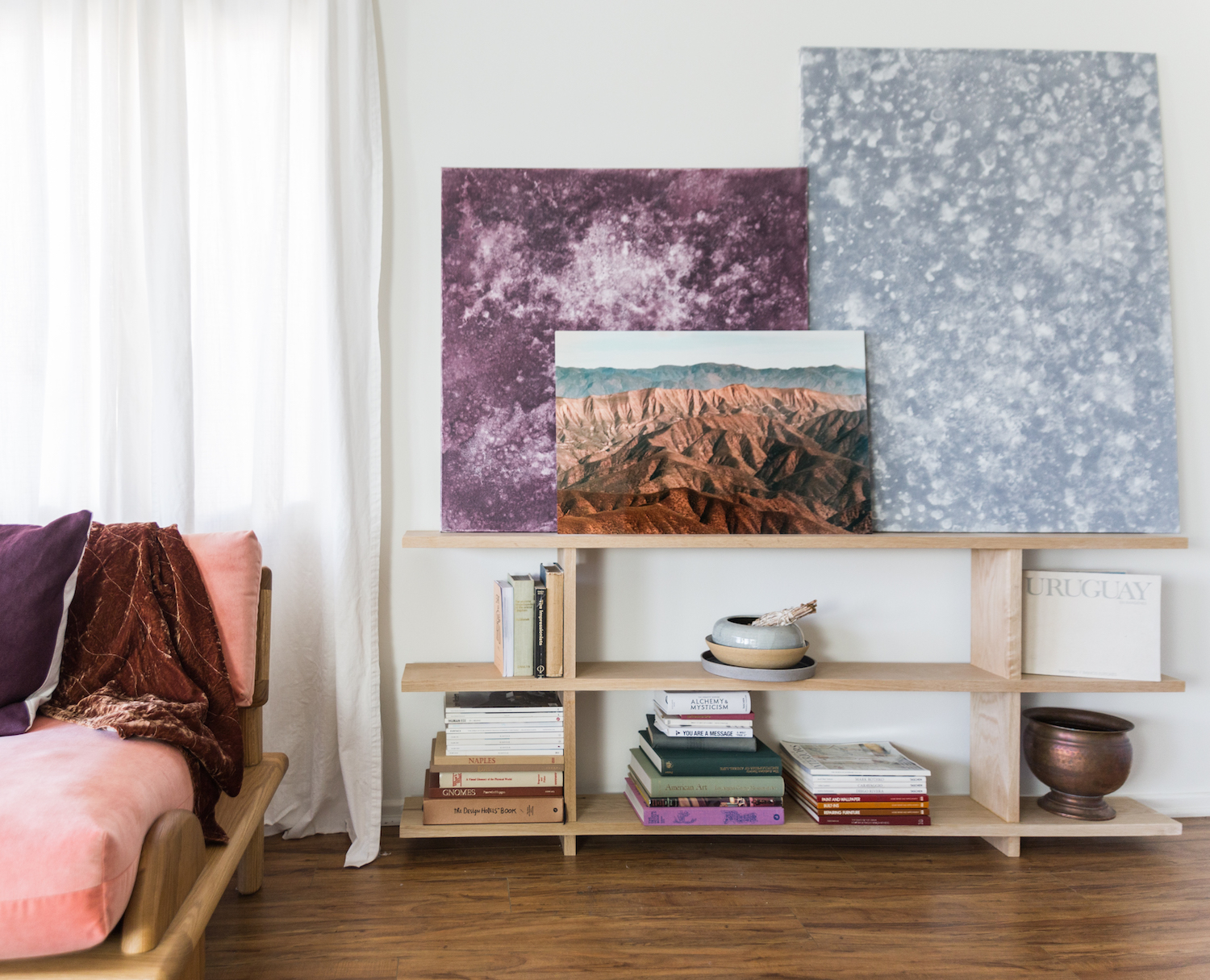 Who says pink is only a summer color?  The color itself is bright and beautiful, and paired with deep plum and rusty reds can make for a fun summer into fall transition. If you have a bold color for your sofa, like this one from Ink & Wood, add earthier warm colors to your accessory decor like burnt oranges, yellows, rusty reds, and purples.  Changing out artwork, pillows, and even something as simple as re-arranging the books on your bookshelf can quickly change the color scheme in a room.
2)  Dark Green and Golden Olive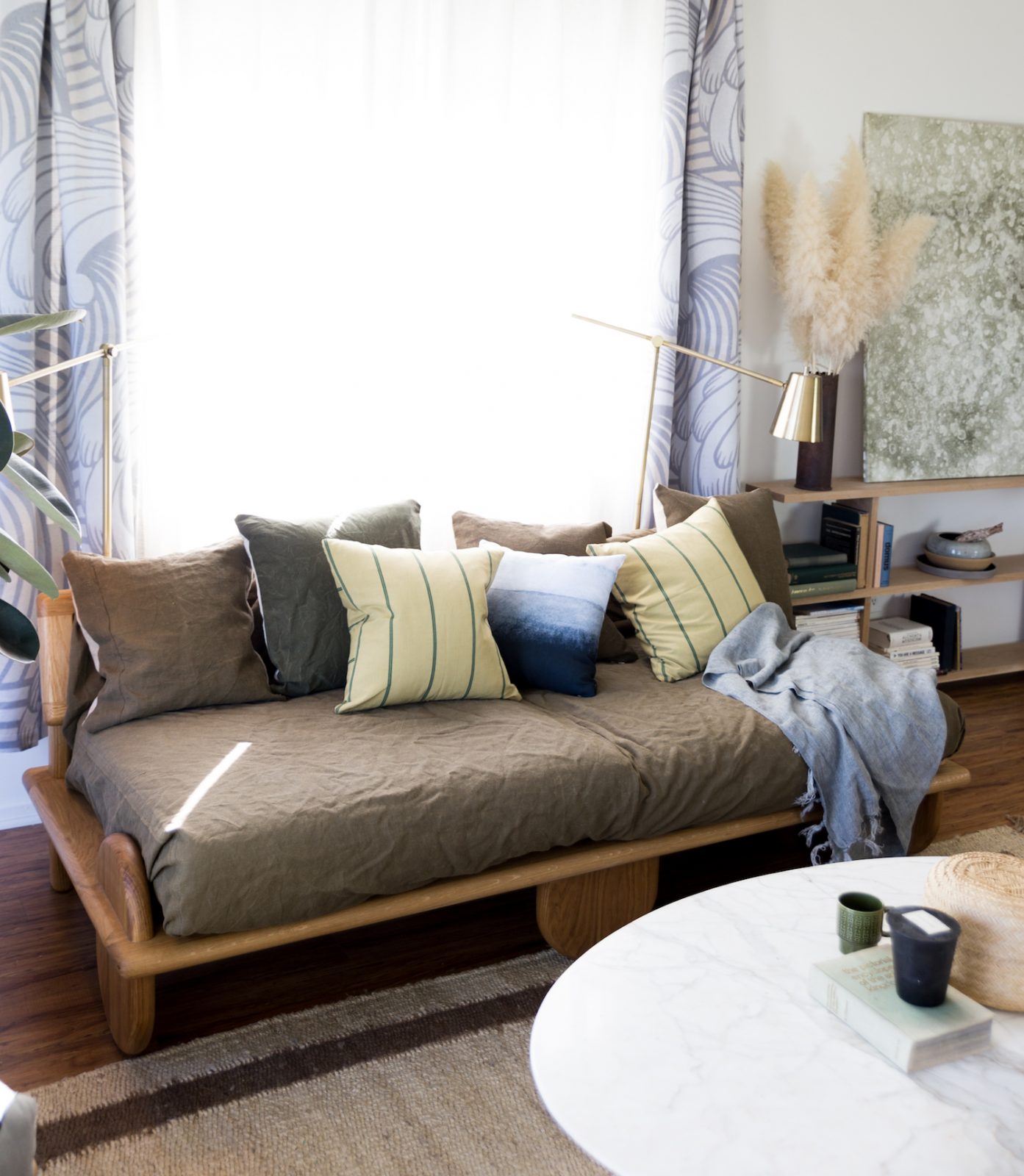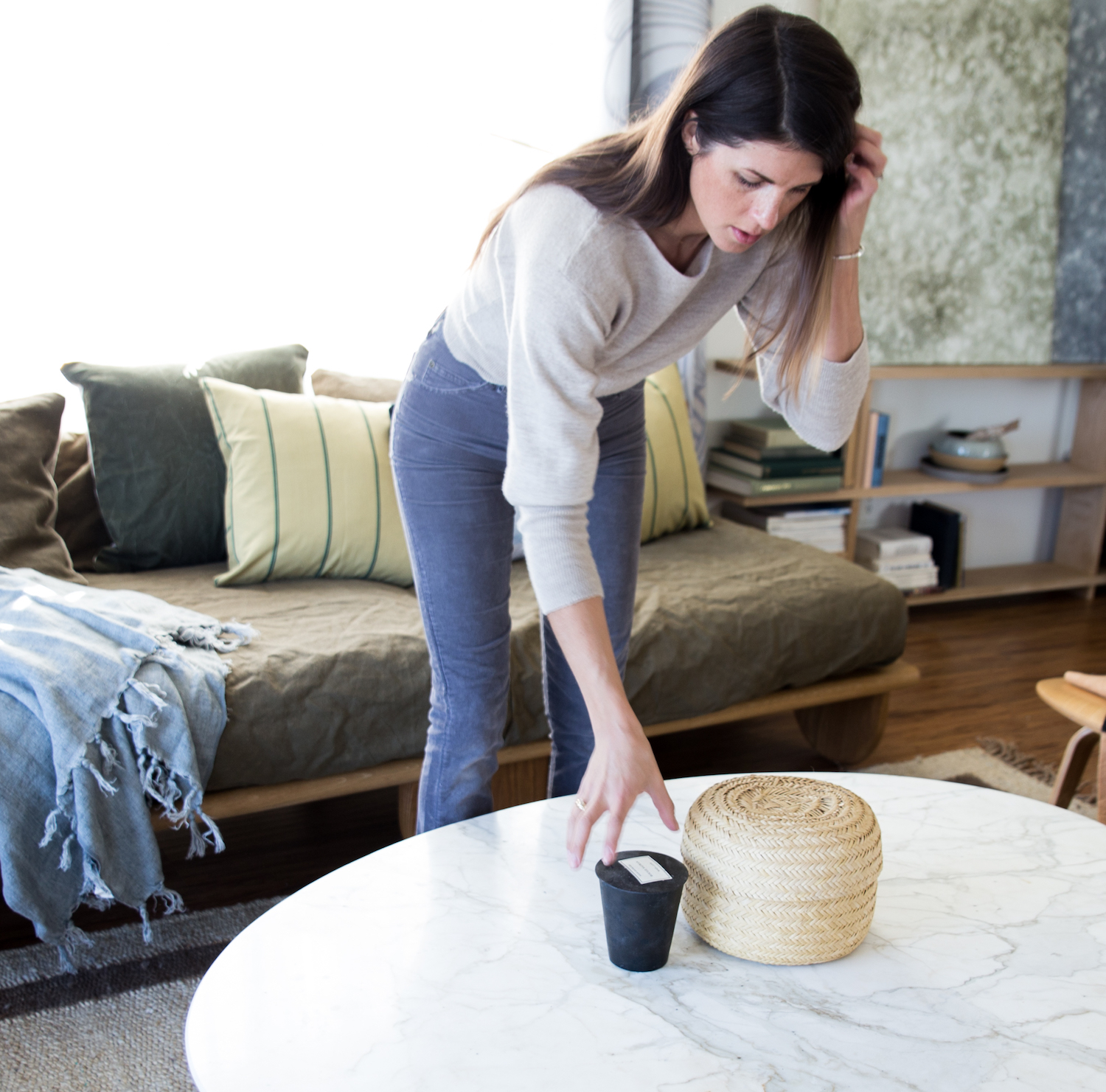 Dark Green and Golden Olive are two colors on Pantone's 2017 color trends list for fall that are awesome together.  These colors are perfectly matched with another fav decor trend this year;  decorating with greenery! Don't worry, that trend will continue for fall and it's just as simple to incorporate greenery as it is to change out your throw pillows.  I like going bold with a large house plant so it makes a big statement and doesn't clutter the space.  Switch out wall art, drapes, and easily cover your bright sofa cushions with a dark textile like I did here with a pup tent from the army surplus!
3) Orange, Maple, and Navy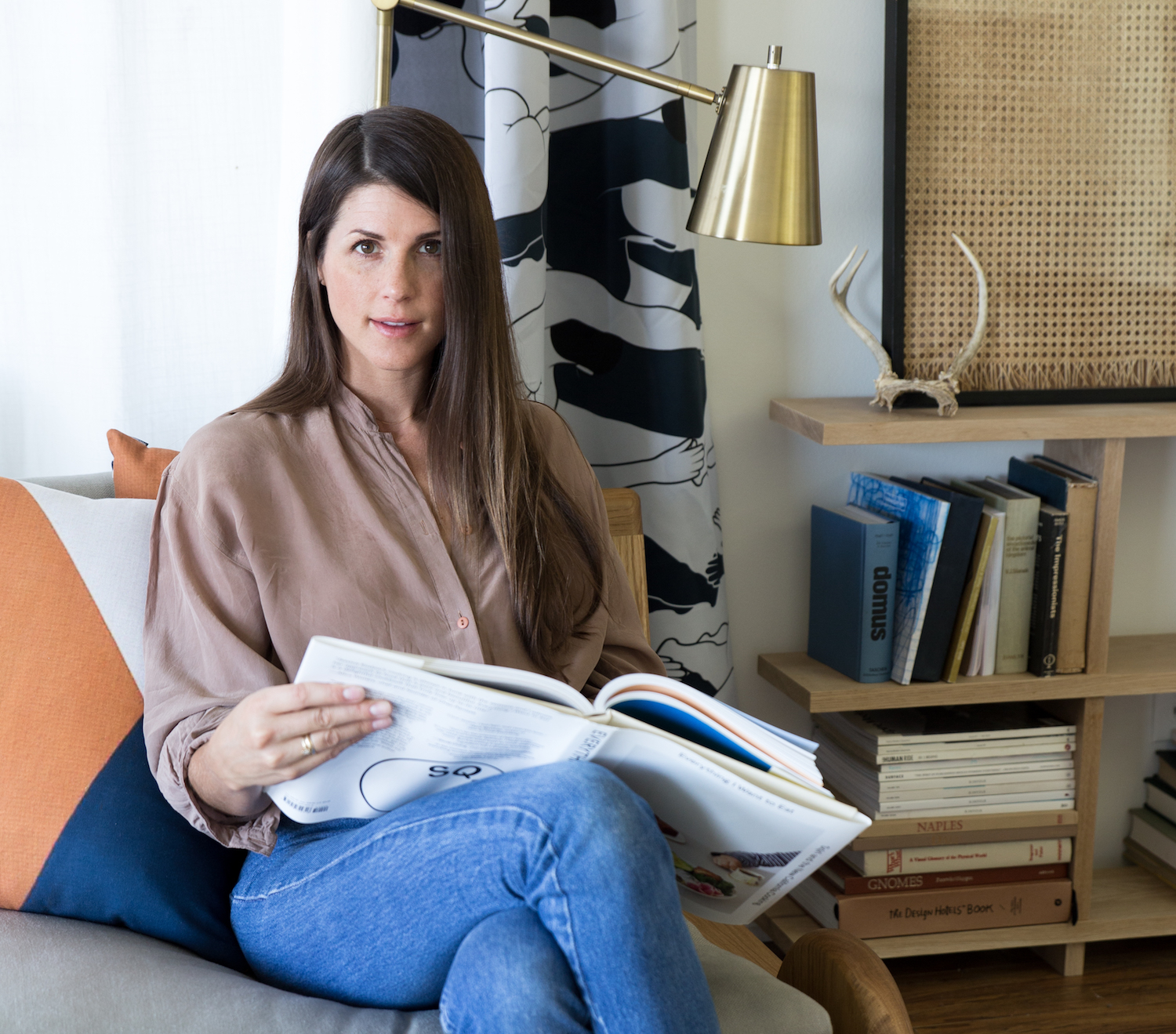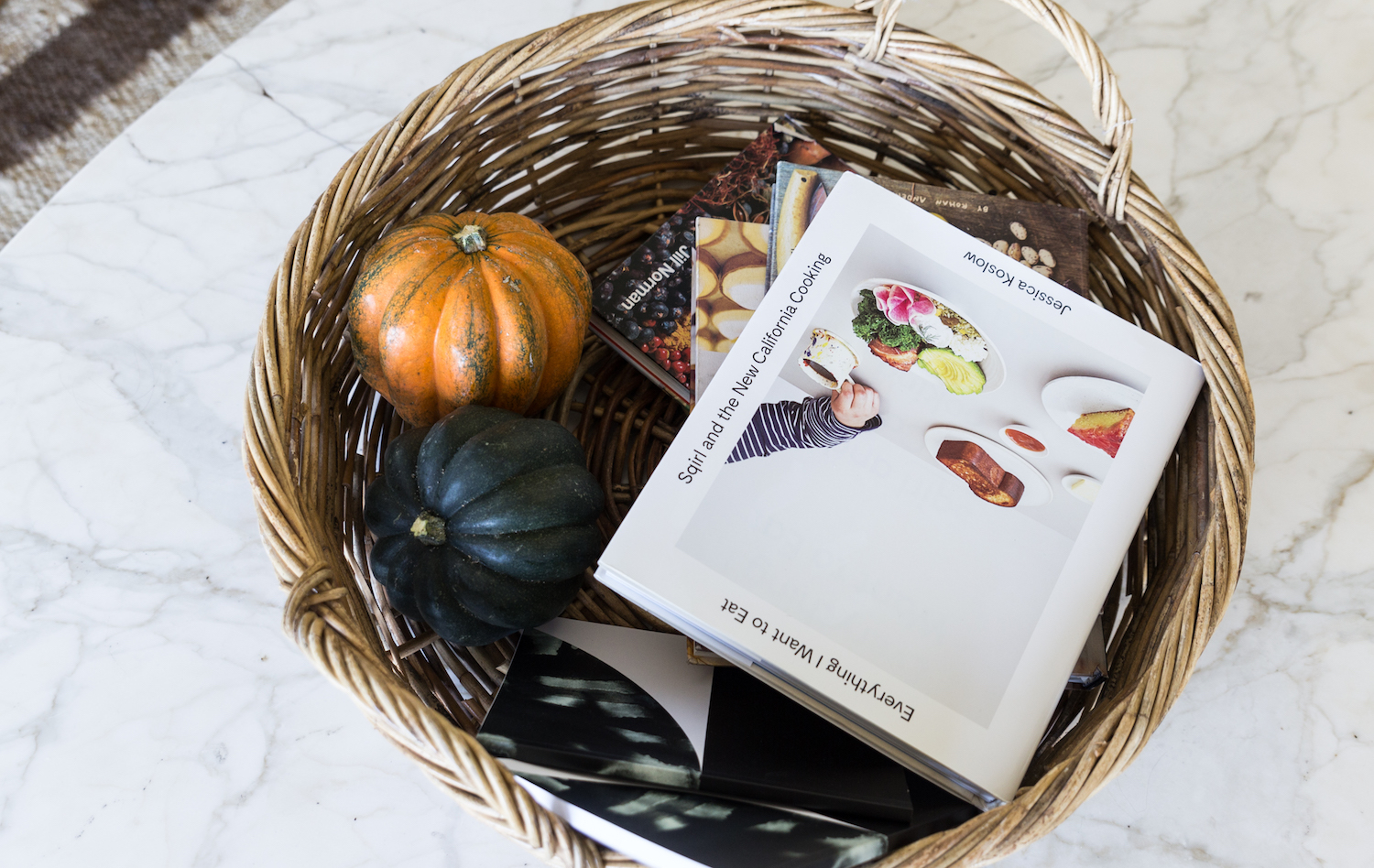 The most classic fall color across the board is orange!  All hues of orange can be mixed in with practically any interior style to make the look warmer and unique. I like to incorporate pumpkins (in this case acorn squash), tabletop baskets, cookbooks (for fall cooking inspo) and neutral abstract artwork. To add balance and off-set some of the orange, add a deep navy patterned curtain for a fun, yet sophisticated fall look.
Jillian Kliewer is a Los Angeles based artist and designer whose focus is on interiors. Whether she's designing for new residential or commercial projects, or furniture styling for clients like Skrillex, Facebook, and Airbnb, Jillian is always creating beautiful spaces. Find out more about Jillian, here. 
Ink Layers Rug
by Georgiana Paraschiv
$94.99
Shades of Grey Throw Pillow
Gullfoss Art Print
by Michael Schauer
$51.98
OG Alpaca Art Print
by Jillian Kliewer
$125.99
Quintessence Notebook
by Georgiana Paraschiv
$35.99
Cohesion Metal Print
by Georgiana Paraschiv
111.99
A11X Framed Art Print
by Georgiana Paraschiv
$145.99
Back to Sail 2 Throw Pillow
by Fernando Vieira
$38.99
Beam Landscape Photography Framed Print
by Michael Schauer
$136.99
Distant Blues Throw Pillow
Beach Love III Square Art Print